Thank you First Alert for sponsoring this post. Don't let the beep steal your sleep.
I just shared my Mid-Century Modern Bedroom with you all earlier this week but held back an important part of our bedroom reveal for today. Today, I wanted to share some Carbon Monoxide Safety Tips for Bedrooms. As a design lover, you know I want my house to be pretty BUT as a mom, wife and adult, I want my house to be SAFE. It's a perfect mix when you can combine both of those (design and safety) and I'm happy to report that I achieved that today. Don't worry, because I'm sharing my tips as well as lots of information you need to be aware of to be safe in your own space!
Carbon Monoxide Safety Tips For Bedrooms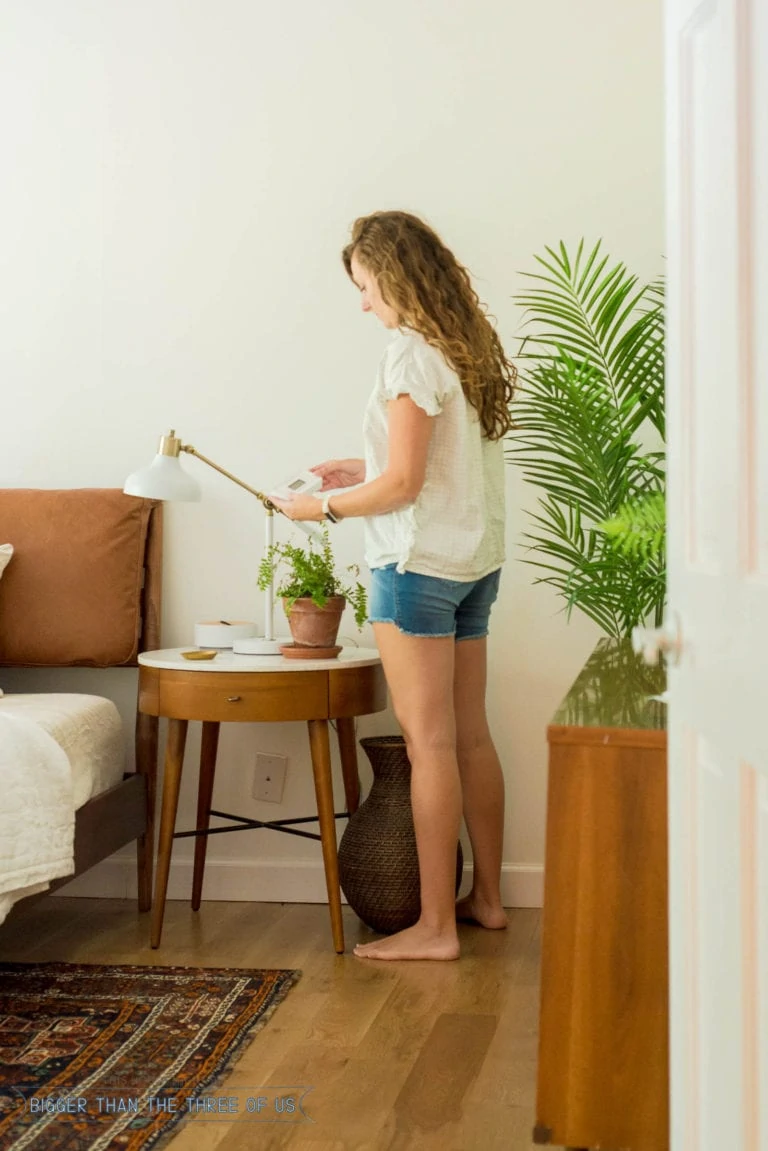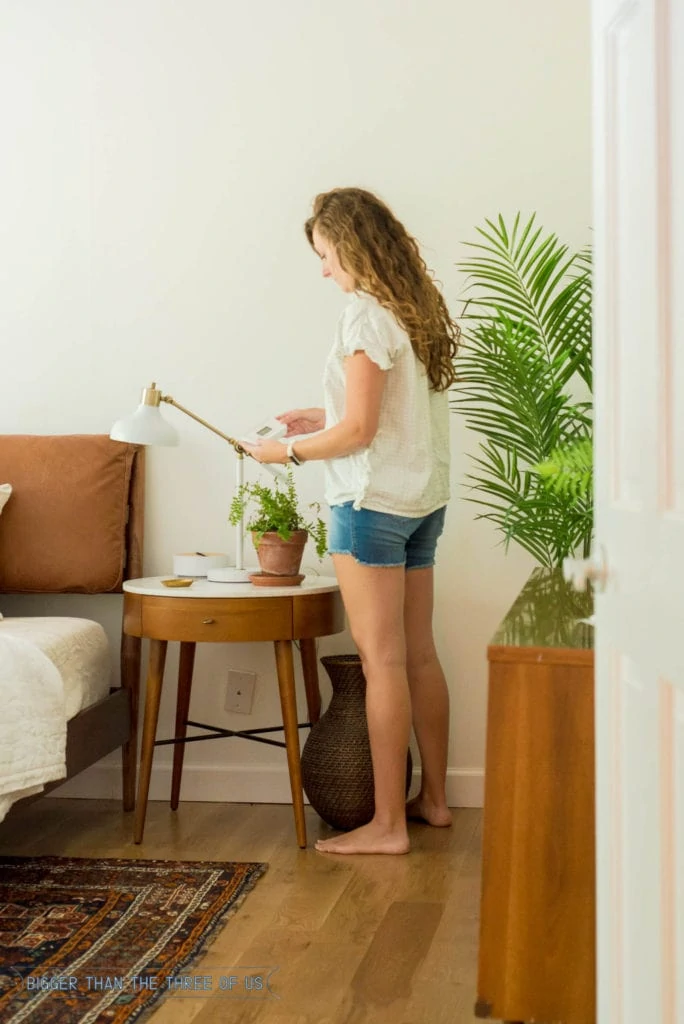 Before we get into how to design around carbon monoxide alarms, let's back up just a second and talk about what carbon monoxide actually is.
Carbon Monoxide + What You Need to Know to Stay Safe
What is carbon monoxide? Carbon monoxide (CO) is an invisible, odorless and deadly gas that can be produced by any fuel-burning device.
CO alarms detect this poisonous gas and provide early warning.
What are sources of carbon monoxide? CO can be produced by any fuel-burning device; such as a furnace, boiler, stove, or cars.
First Alert has a variety of CO alarms hat fit your family's needs.
If the alarm beeps, know what the beep means!
4 Beeps and a Pause: Emergency! Carbon monoxide has been detected. Call 911.
1 Beep every minute: Low battery. Time to replace the batteries.
5 Beeps every minute: Time to replace your alarm. It's at the end of it's life.
Certain building codes in some states say that the useful life of an alarm is seven years. Make sure to follow-up with your local legislature to know when you need to replace your alarms!
So, now that you know all about carbon monoxide and how to protect yourself. Let's talk just a bit about how non-intrusive the alarms can be.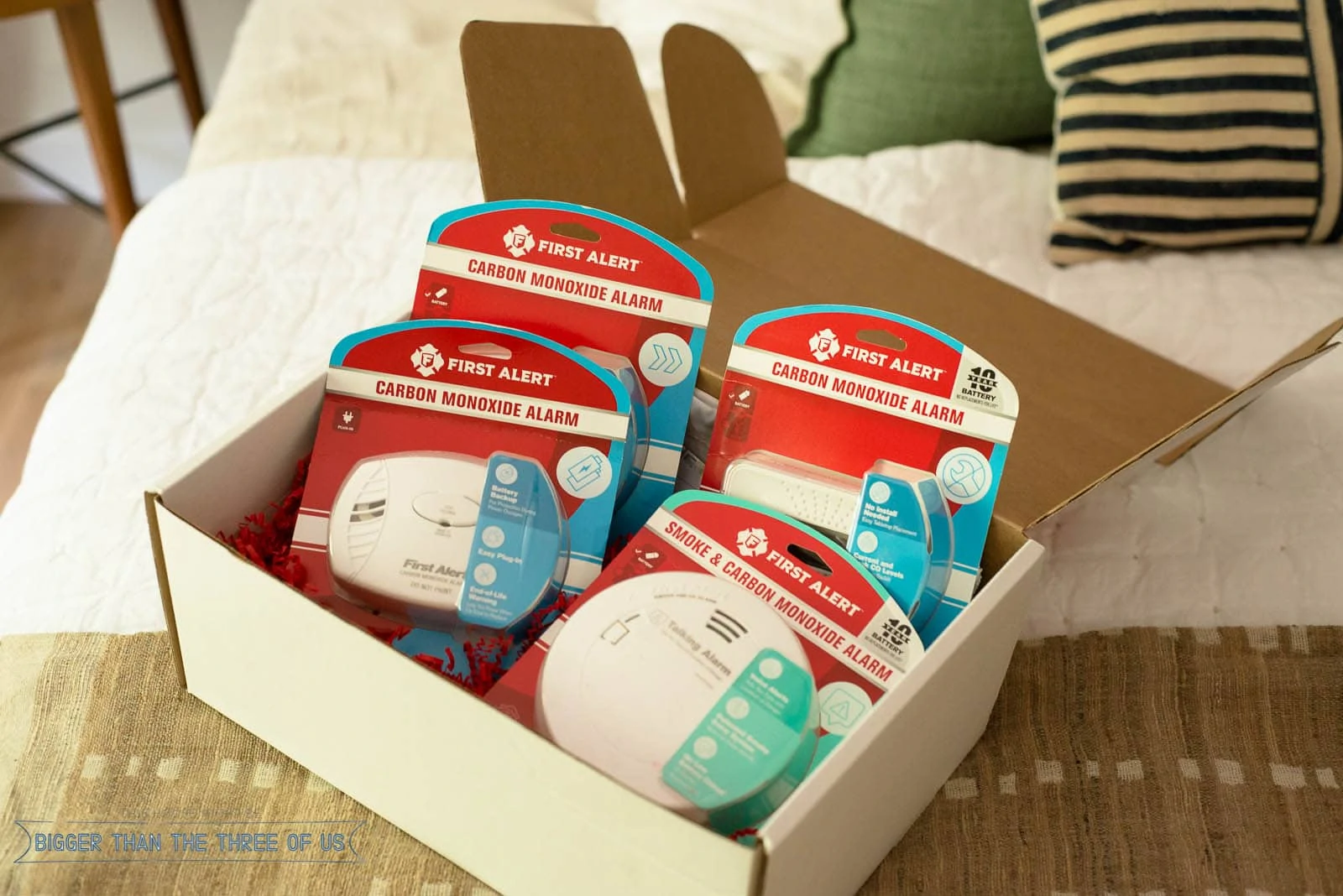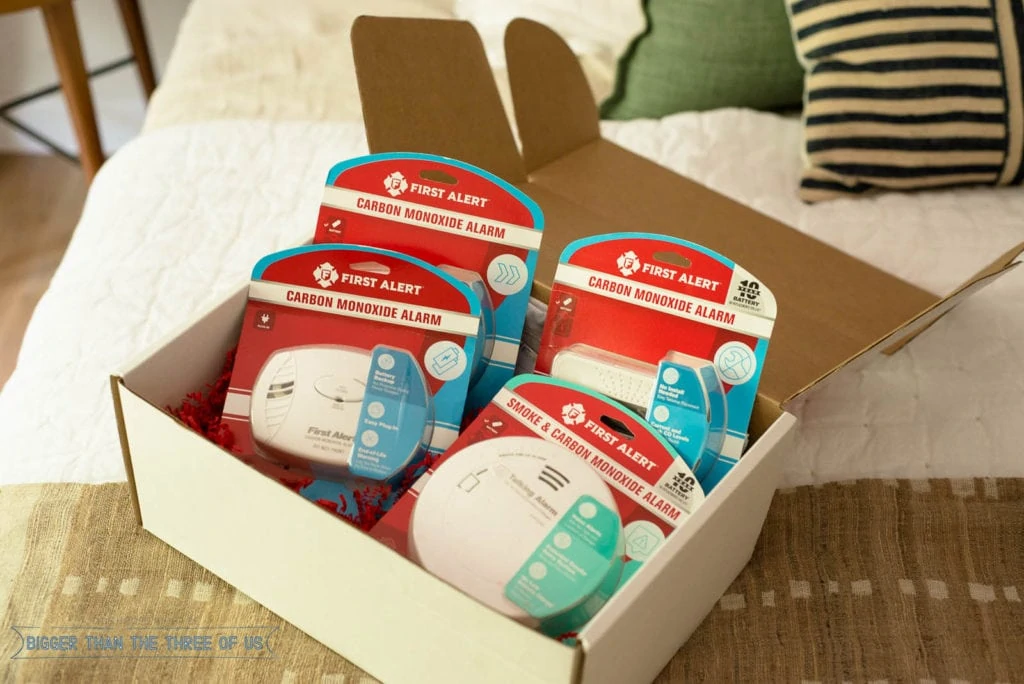 First Alert has many different options to pick from, including plug-in options and battery operated options. For our bedroom, we don't have any open electrical outlets so I knew I needed a battery option.
I went with a super slim profile carbon monoxide alarm that sits right on my nightstand.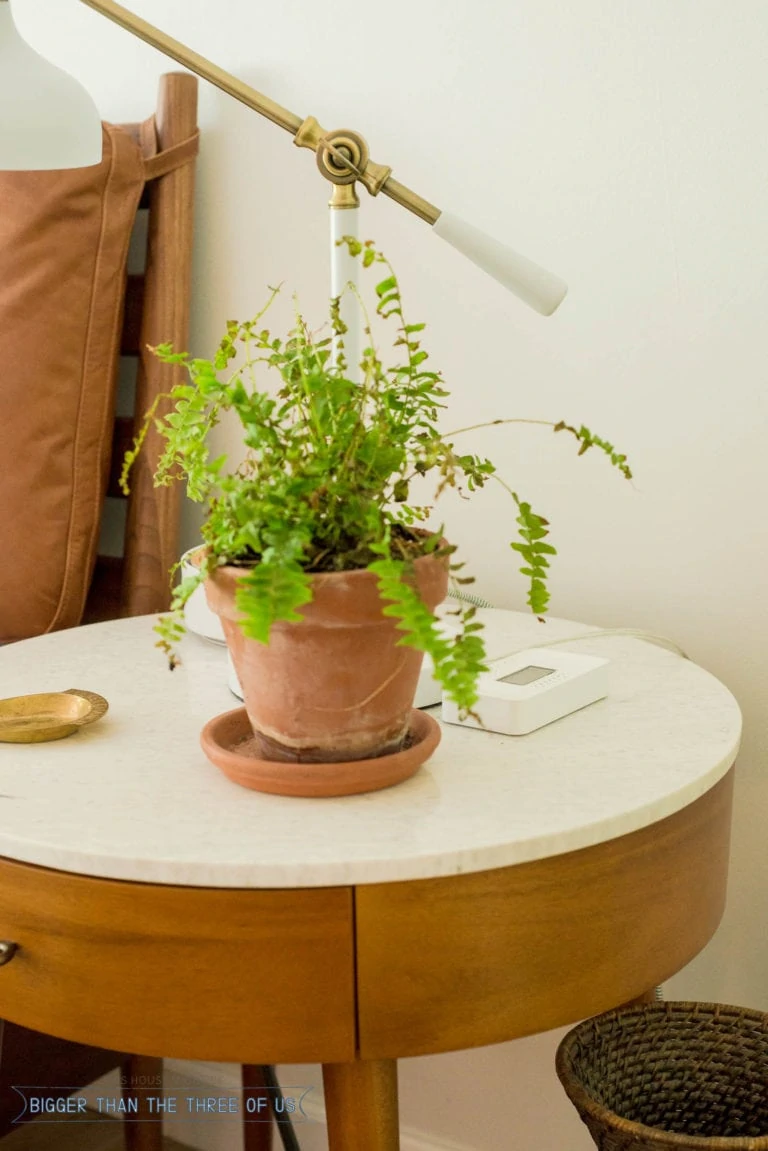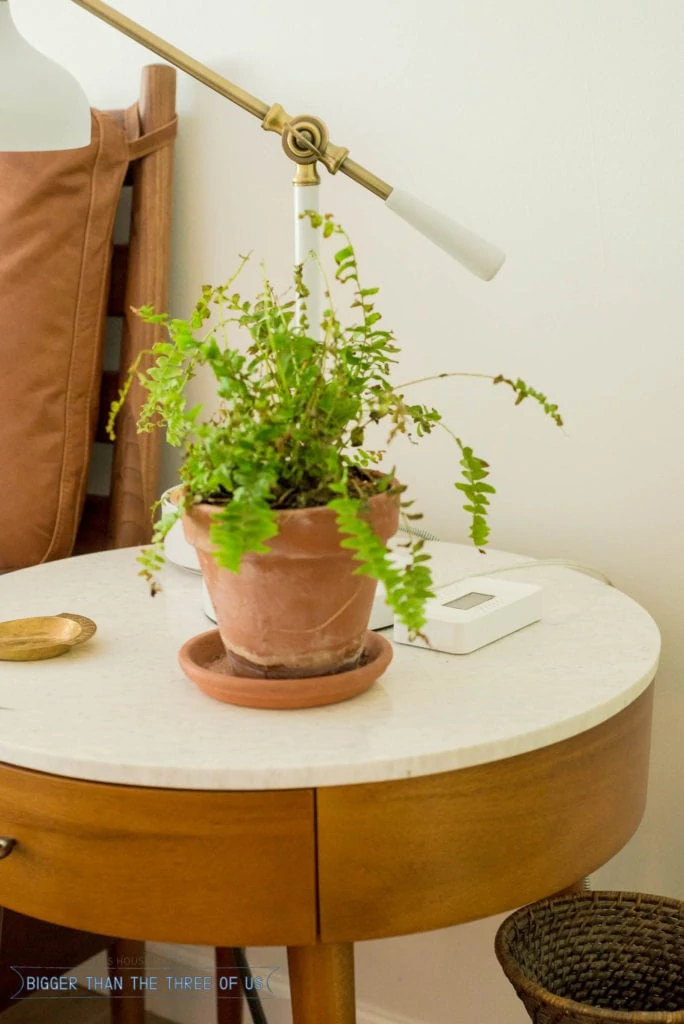 I'm photographing the alarm so that you can see, but basically, if you stand back three feet, then you wouldn't even notice that it was there. All bedrooms are recommended to have carbon monoxide alarms. To have a non-ugly version that is practically hidden is a huge plus!
A few more options for your bedroom would be to mount it by your nightstand (if you have an extra electrical socket) or slip it behind your dresser! They don't have to stand out, promise!
A few other Carbon Monoxide safety tips for you:
Replace your batteries every six months
Alarms don't last forever, remember to replace the alarm itself
Plan and practice escape routes as a faimily
If the carbon monoxide alarm does go off, get to fresh air and call 911
I was selected for this opportunity as a member of CLEVER and the content and opinions expressed here are all my own.