* This post is in partnership with Bed Bath & Beyond, a brand I love. All opinions here are my own.
One thing that I struggle with in regards to entertaining is that I really don't know the proper etiquette on table settings. Not that each time you host, you have to have a properly set table; BUT, let's be honest… I'm getting sick of hosting friends and family on paper plates. I think there's totally an art to having a beautifully set table and I know that people that you host can feel very welcomed by the thought of you setting a table to open your home and kitchen to them. So, I finally learned How to Arrange a Brunch Table and thought I'd share it with you today.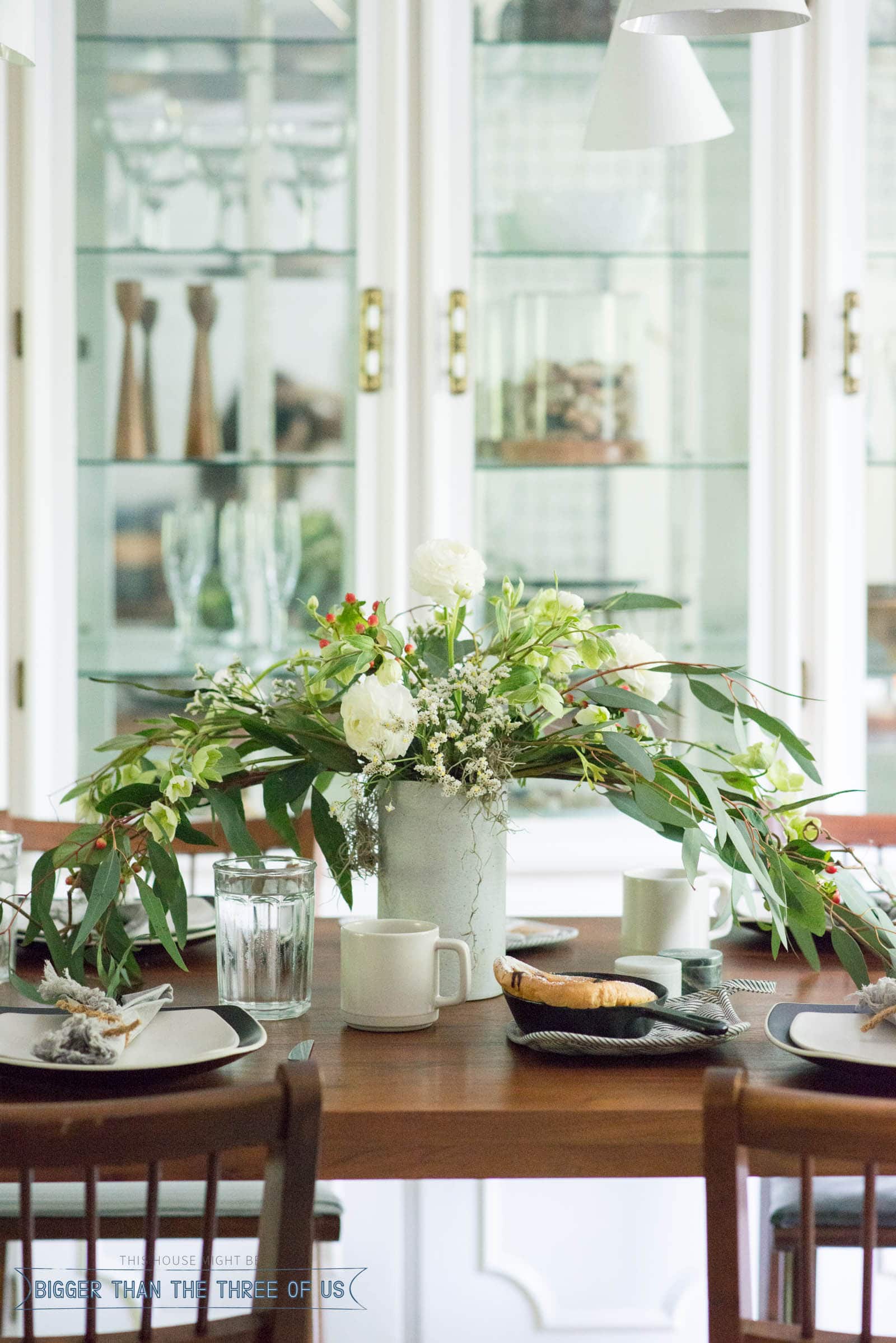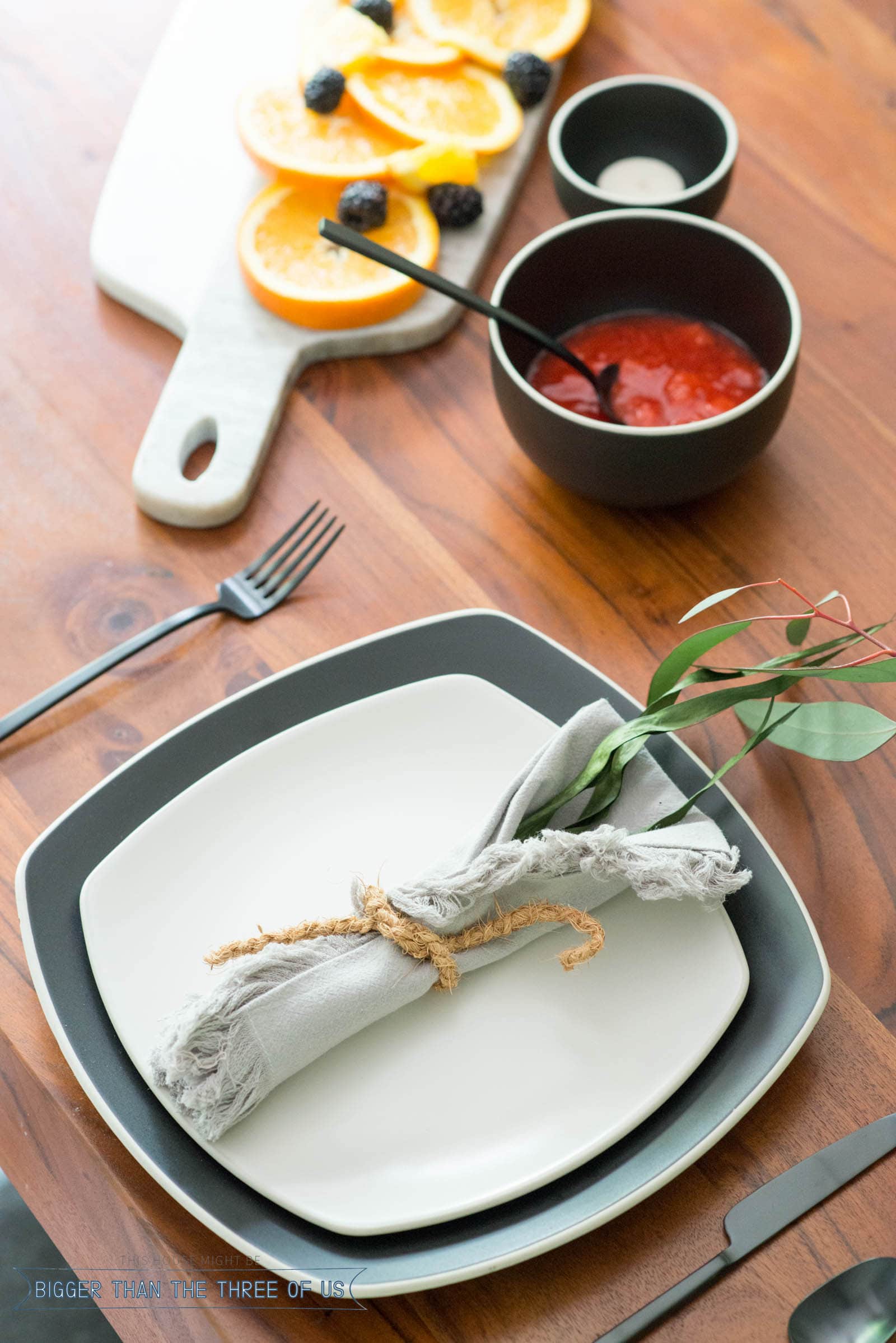 If you've followed me for very long, you know that I have a young kiddo. When we host, it's generally with friends who have young kids as well. So, although sometimes, a beautiful tablescape can be done with crystal and china, I'm more interested in a beautiful tablescape that is a bit more approachable. When Bed Bath & Beyond reached out to me asking if I was interested in checking out their Artisanal Kitchen Supply line, I was definitely intrigued. After looking at it, I realized that it checked the boxes on what I was lacking in my  hosting arsenal. The whole line was focused on providing timeless, versatile pieces that fit right into my design aesthetic.
…