Have you ever wanted to leave wood trim installed but cut it down? Or, have you ever wanted to trim off a decorative piece of wood that is installed over a china cabinet or built-in? If so, I want to give you a step-by-step for How to Make Clean Cuts on Wood.
We've had this weird corner built-in in our living room since we first moved in. If I was smart, I would have removed the whole piece (because I hate it) BEFORE the wood flooring was installed around the built-in. But, I wasn't smart and so, we don't have continuous flooring underneath the piece. I've debated for a few years over what to do with the built-in and I've made small changes but I still didn't like the piece.
Now though, it's not bad and if I could figure out how to style or make it feel part of the living room, I might be able to get on board with it. Anyways, enough of my jabbering, let's get onto the tutorial!
How to Make Clean Cuts on Wood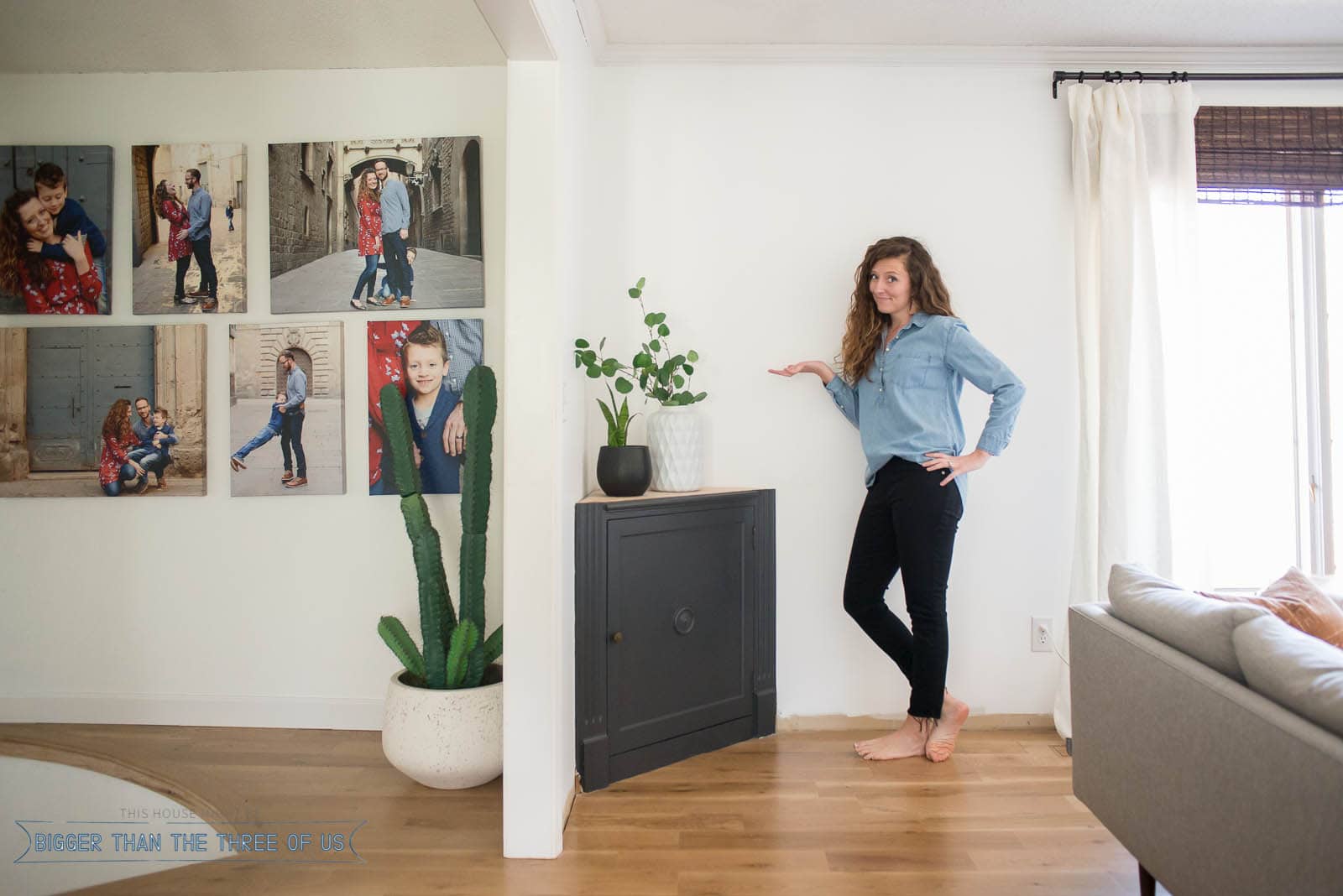 This is the finished piece. =) What do you think?
…