We opted to put up a stacked book tree this year for Christmas and decided to share all about how to make a Christmas tree out of books!
I had planned to share a different topic on the podcast/blog this week. But, after sharing about our book tree on IG over the weekend, I knew it needed its own place on the podcast and blog, too.
This is one of those podcast episodes where you can tune in to the show and hear the backstory behind the book tree, plus what we usually do for Christmas and why it activates allergy issues in our family and more.
OR, if you just want the nitty gritty details on how the book tree was built and how to make a book tree then just scroll down below and read the blog post!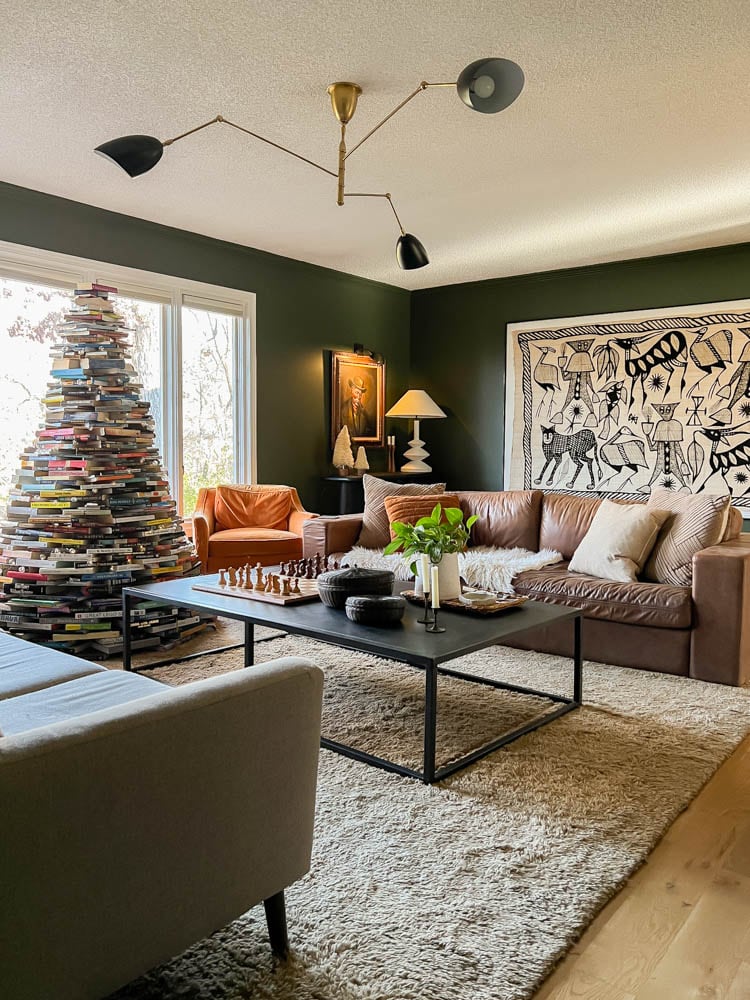 …