Learn how to decorate with Halloween Art Prints and simple decor such as paper bats, spider webbing and more to help embrace the spooky season of Halloween.
When Luke and I got married, I wasn't really into holiday decor except decorating for Christmas. I had one or two things for other holidays, but I didn't find joy in getting that decor out. As our kiddo came along and became interested in holidays, I started to find more joy in putting a bit of effort into holiday decor.
I'll be honest and say that I never used to think Halloween decor was cute and if it wasn't for our son showing me it through a child's eye, I'm still not sure I'd think it was cute. There's something kitschy about it, in almost all cases and that's just something that I don't tend to like.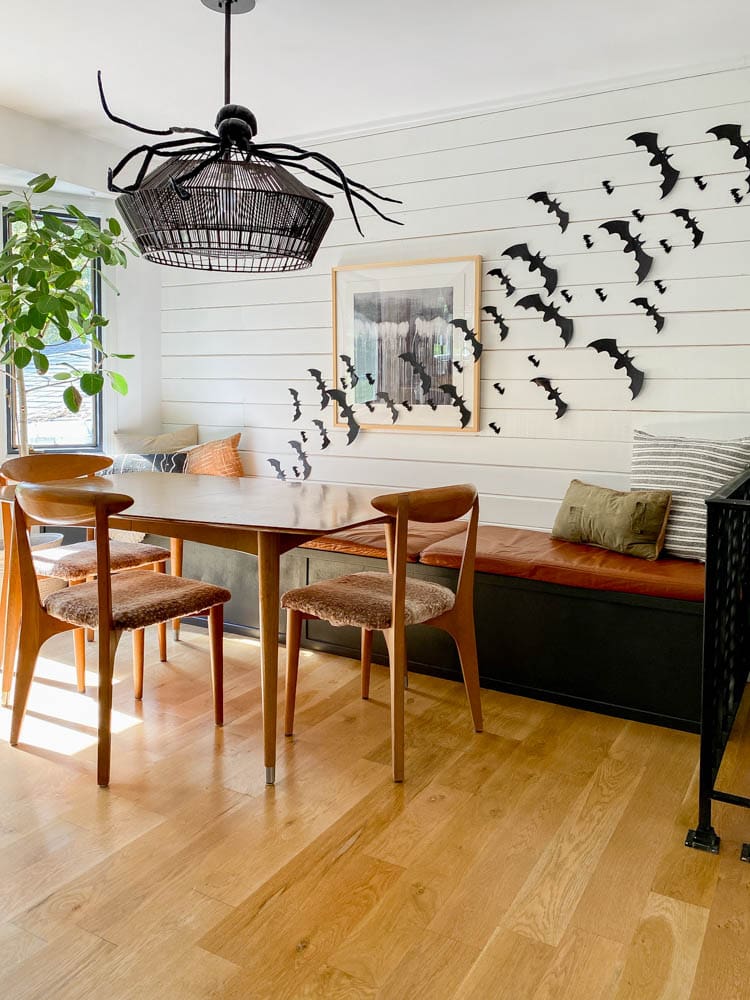 …