Make this NFL Football Map or customize it to make a similar National Park bucket list art canvas for your walls.
I wanted a bucket list art piece for my basement and decided that making a football map that was unique to my style would be best. I'm walking you through the steps so that you can learn how I made this stadium art piece so you can take the idea and have fun with it at your house.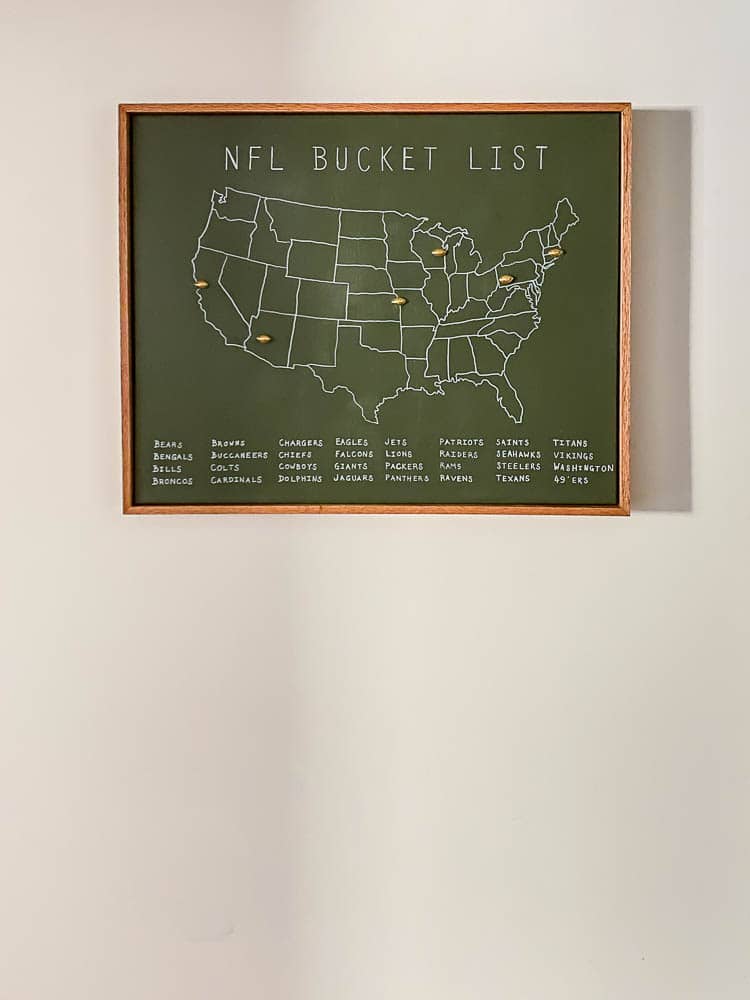 Last year, I was researching road trips to national parks and came across some cute ideas for ways to display your national park bucket list trips. From scratch-off maps to national park checklist art pieces… it sparked a great idea for a custom bucket list art piece for our basement.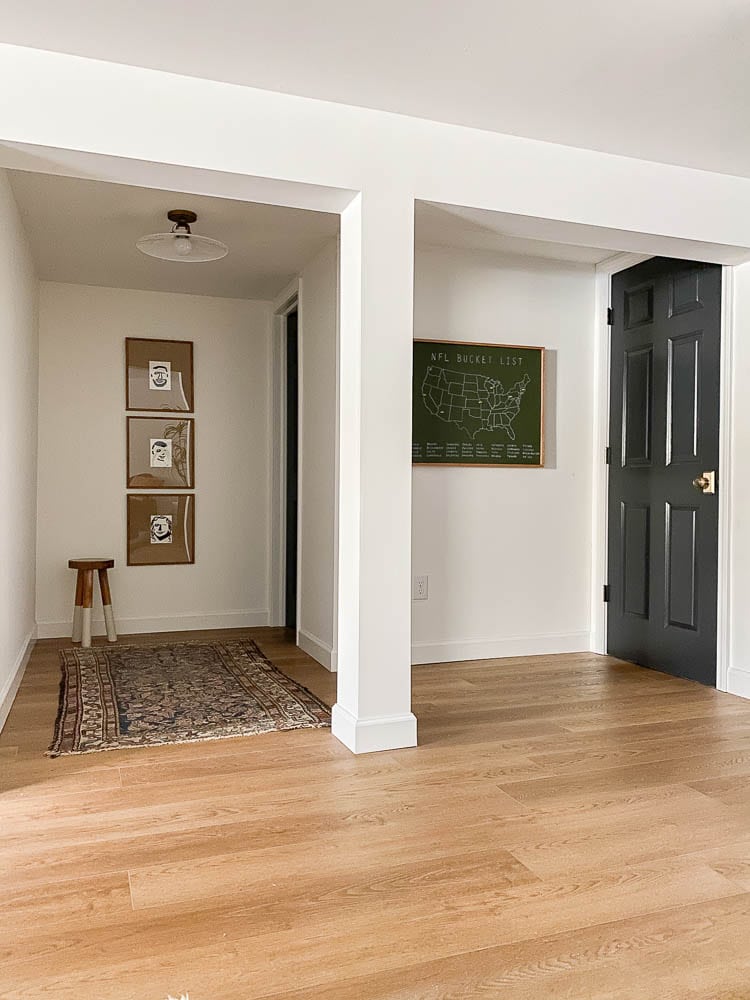 …