For all my Taco Tuesday lovers, I made an "It's Always Taco Tuesday" art print that you can purchase.
As the kitchen renovation was going on, I kept thinking about how fun it would be to add in kitchen art. I knew I wanted to display art in the kitchen on the open shelves, but didn't really think about it more than that. Once we resized the kitchen window and tiled the wall, I realized that I had the perfect place for a decent-sized art piece above the counter.
That said, when I thought about what type of art to display in the kitchen, I kept coming up blank. Luke and I always joke that we'd eat Mexican food about every day and kept saying off the cuff that "It's always Taco Tuesday". That gave me the quirky idea to make a taco Tuesday art piece.
For years, I've loved the "Work Hard" print at Schoolhouse Electric. I've talked many of times about feeling connections to art and as much as I loved that typography art piece, I just didn't feel connected to it for my house. BUT, the fact that I loved the typography and felt like typography art pieces could work in a ton of different spaces gave me the jumping off point to make my own typography taco Tuesday print!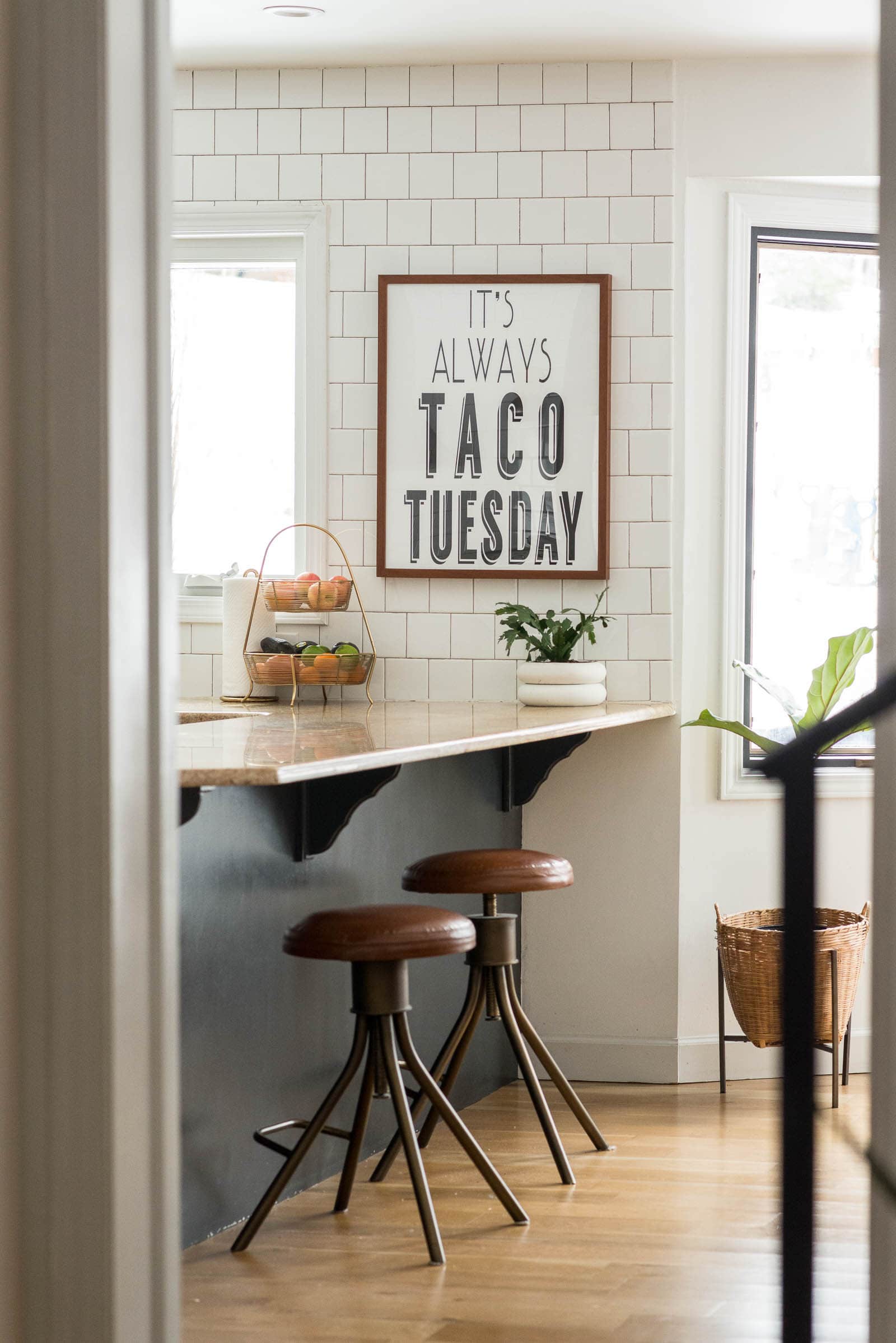 I played around with different free fonts in photoshop until I found one that I really liked. With some trial and error with spacing and overall typography design, I was able to create a a taco Tuesday print that I just loved. I honestly didn't think of selling the prints at first but quickly got asked where I "bought" it from.
…