Make your laundry room size work for you no matter if you have a walkthrough laundry room, tiny laundry closet or a big open laundry room space.
After years of living with a laundry room that wasn't pretty, I've decided to tackle it over the next few weeks.
Honestly, after I tackled the guest bedroom a few weeks ago and saw what a few hours of love could really do for the space, I was inspired to work the same kind of magic in the laundry room.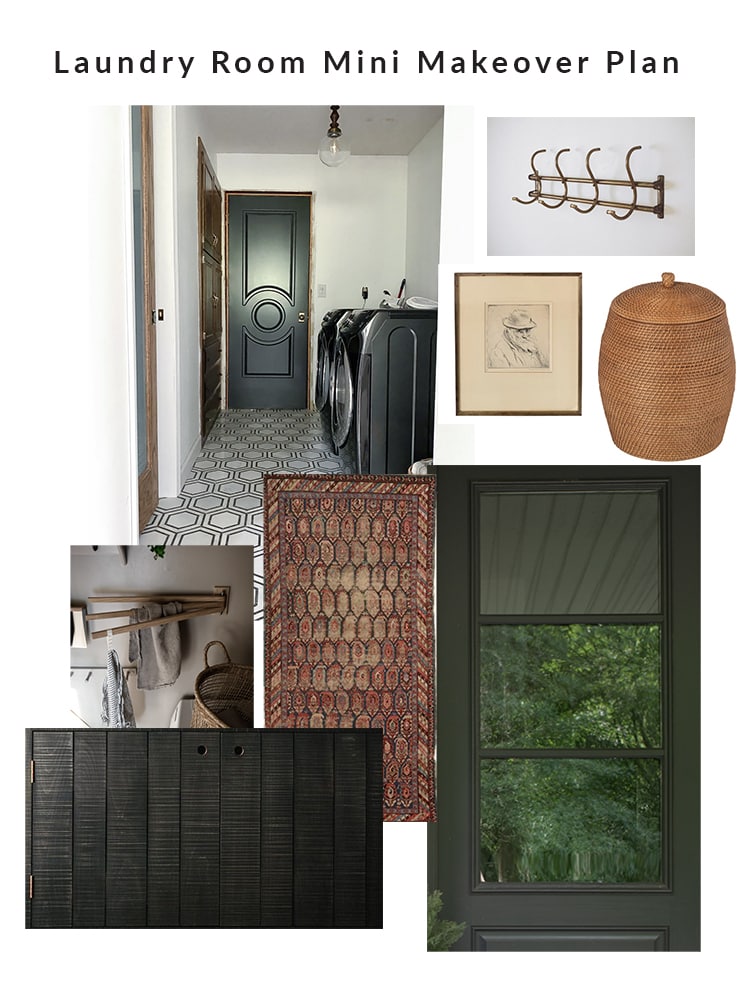 I guess it's a bit of an if-you-give-a-mouse-a-cookie thing because while I was installing the guest bedroom baseboards, I had extras and thought "why don't I just install a few in the laundry room?" Well, one thing led to another and I've made a few plans and have, ultimately, just become excited about making some small changes to the laundry room. It is a space that we walk through a bunch of times a day.
…