Rigid Core Luxury Vinyl Review and how to install luxury vinyl planking.
When shopping for our basement flooring, I looked at many different options of vinyl planks and ordered a few different vinyl flooring samples. Ultimately, I decided to go with Armstrong Rigid Core LVP and I'm so happy with my choice.
Today, I'm sharing about the luxury vinyl plank installation (we did it ourselves!), more about the durable floor option that we chose, color and more.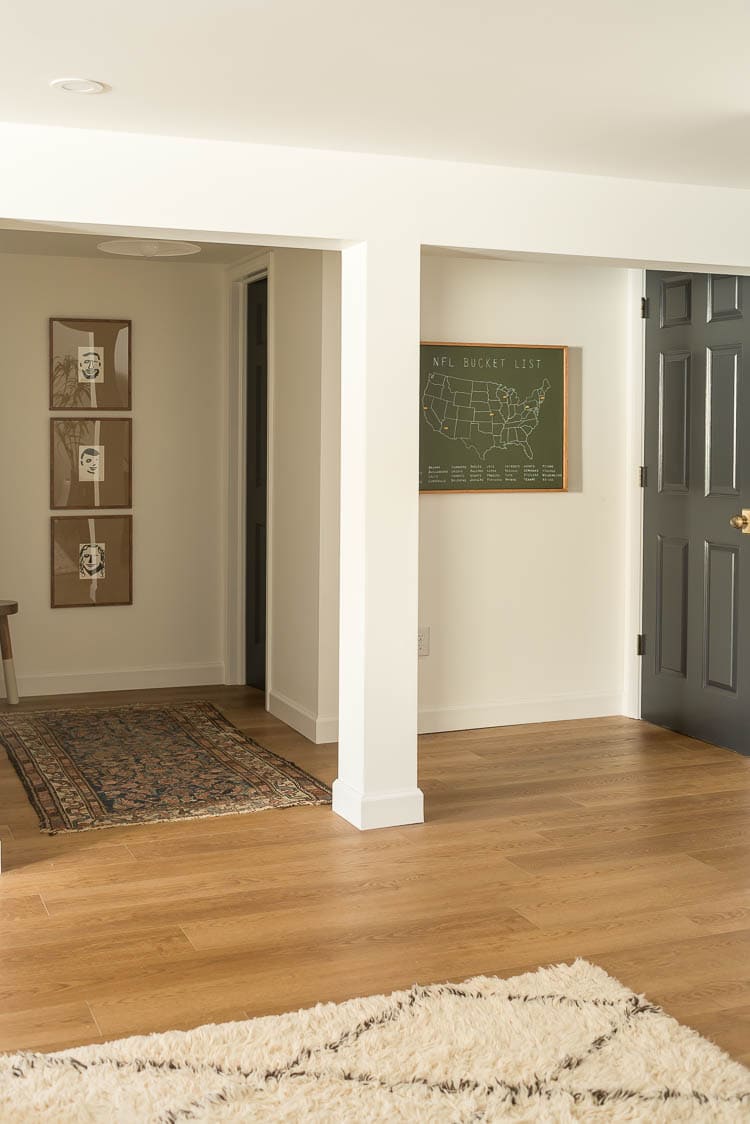 …