Our modern front porch makeover has evolved over time including replacing the double front doors, installing a brass doorbell, adding faux planters and making the lights a visual impact to the space.
It's a pinch-me moment over here. I can't believe I'm saying this, but our front porch is finally done! Since the  modern front porch makeover has been happening a bit here and there over the last few years, it's been exciting to finally be able to cross it off the list! I'm a HUGE believer in upgrading dated hardware, doors and lighting and in this space we needed to do all of those things. After each new piece was installed, we got closer and closer to a space that I loved. To be honest, I love adding a piece here and there over time, because I appreciate it that much more.
Let's take a look at where we are and then I'll explain some of the upgrades, why we did what we did and what I'd highly recommend!
Modern Front Porch Makeover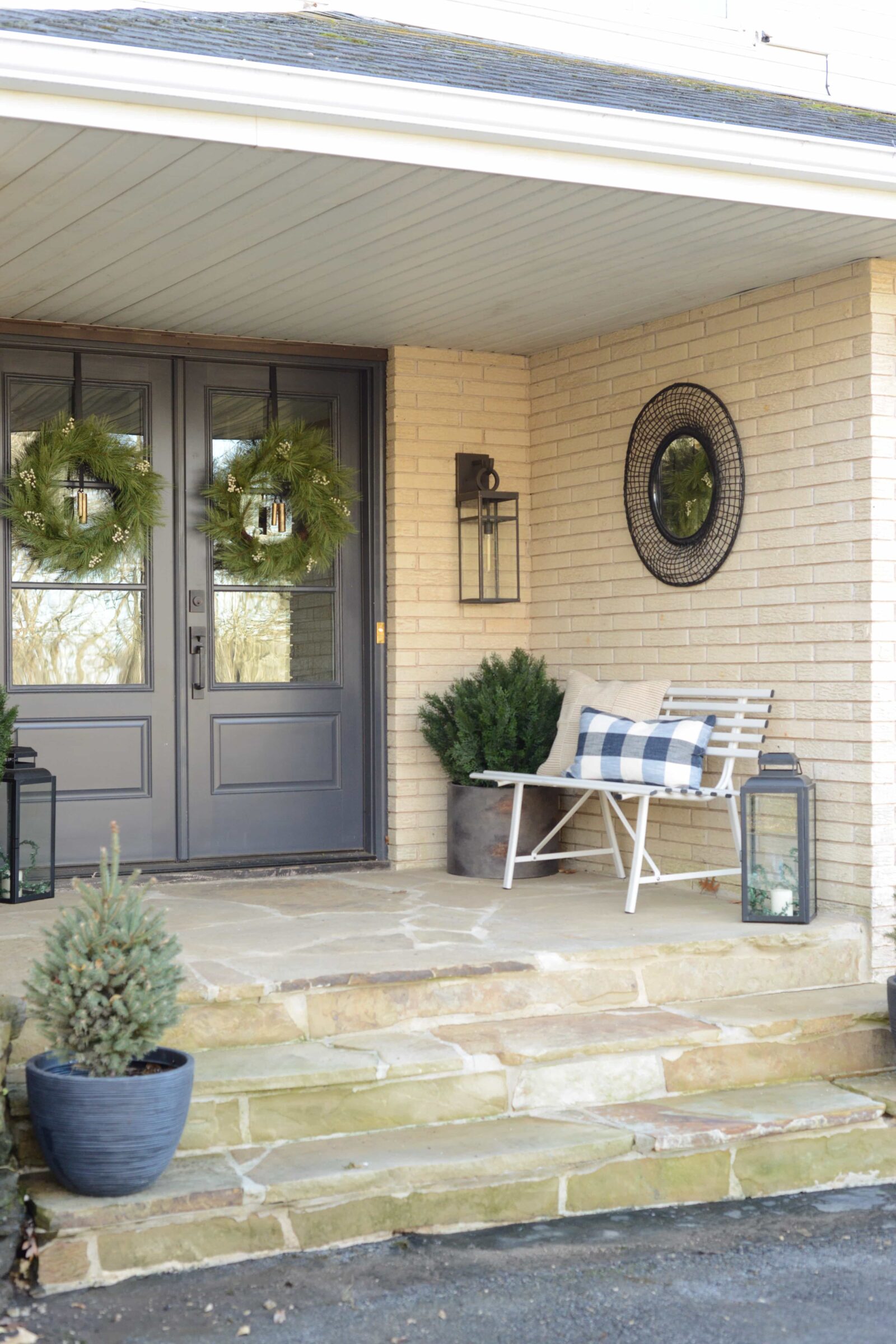 …