Sometimes, it's hard to see what amazing renovation someone has done and still feel proud of your own little space. That's definitely the case with our patio. The bones are there, they really are but the budget to have an amazing styled patio the matches my house... yep, that's the part that's missing. But, instead of bemoaning that fact, I'm getting over it and sharing it with you. Hopefully, whether you have an awesome space that is perfectly-styled or one that you just want to start infusing your style with, hopefully you will be inspired by ours; to just get started and go for it. Here's our Budget-Friendly Patio Refresh + 5 Outdoor projects for you to try!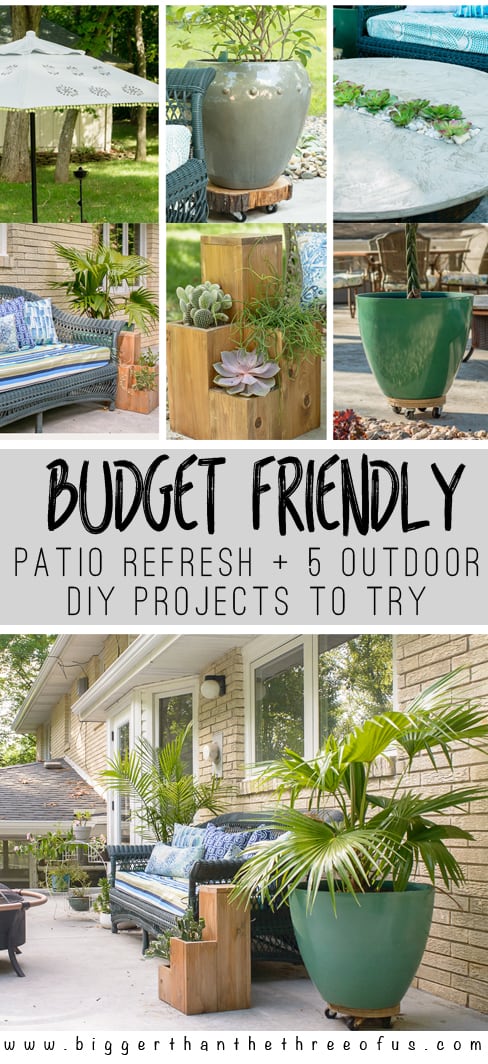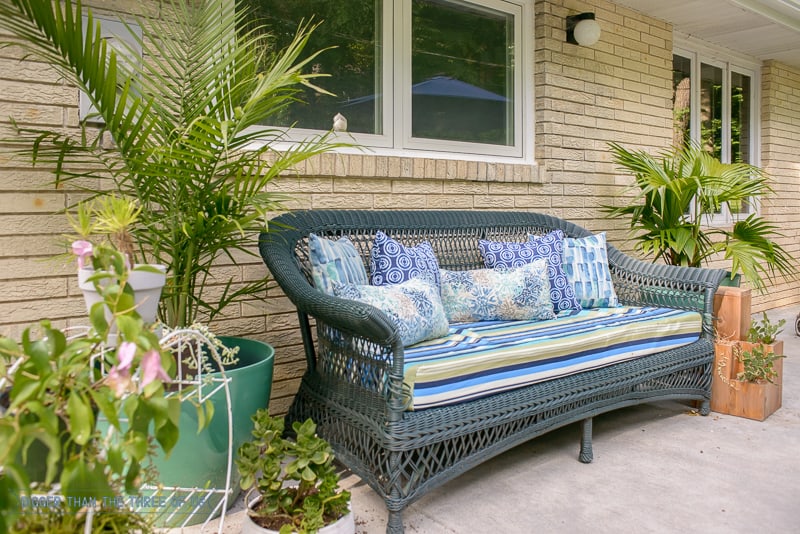 First things first, we had to pick up the space. We had some major storms for a few weeks and the patio was messy, to say the least.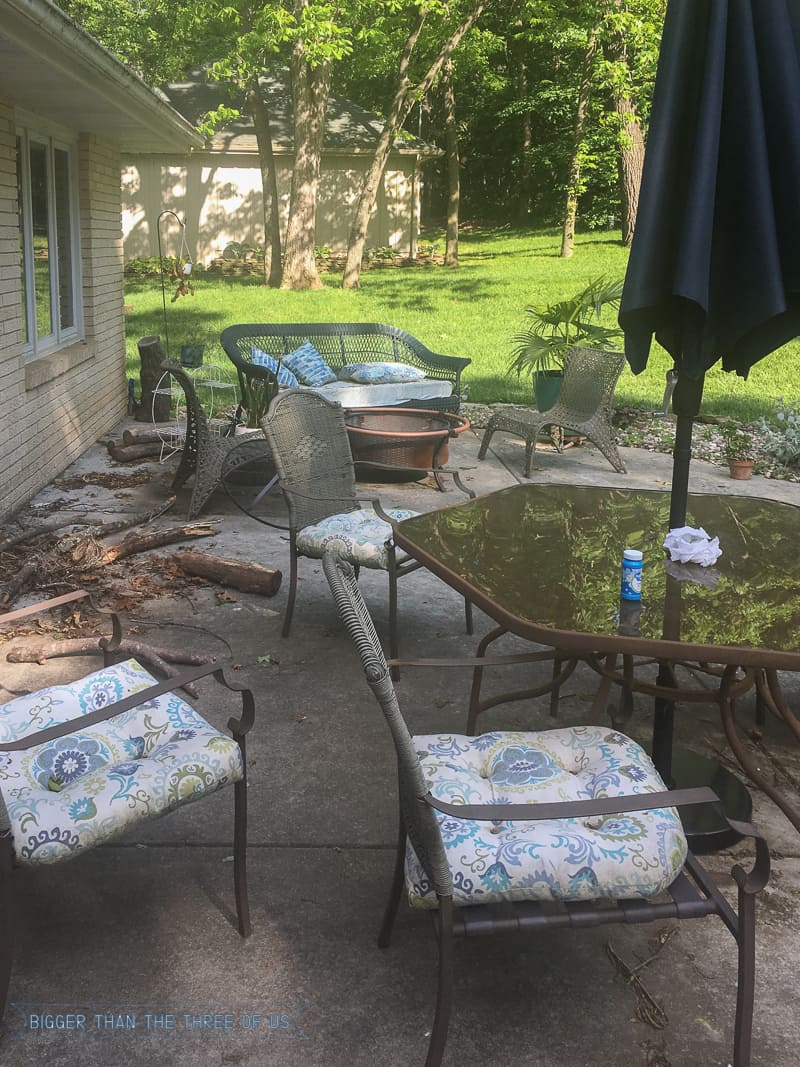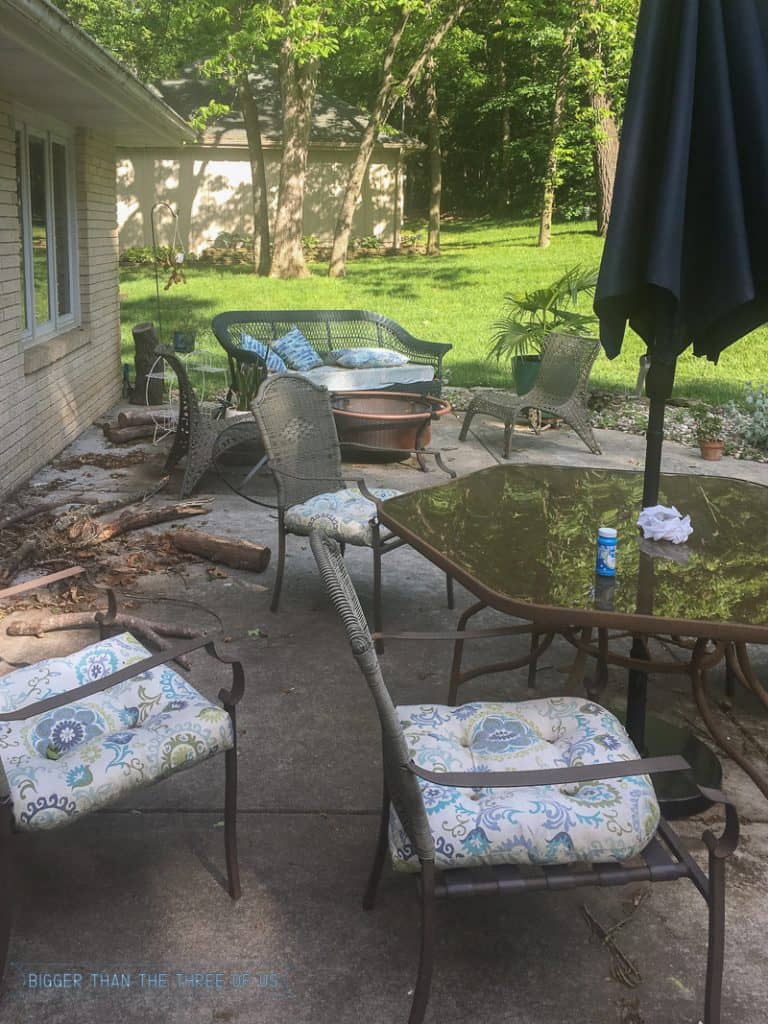 Next, we power-washed the concrete. Look above at how DARK that concrete is.
 I was seriously in awe of how much cleaner the patio was after two hours of washing it.
Check out this before, progress and after.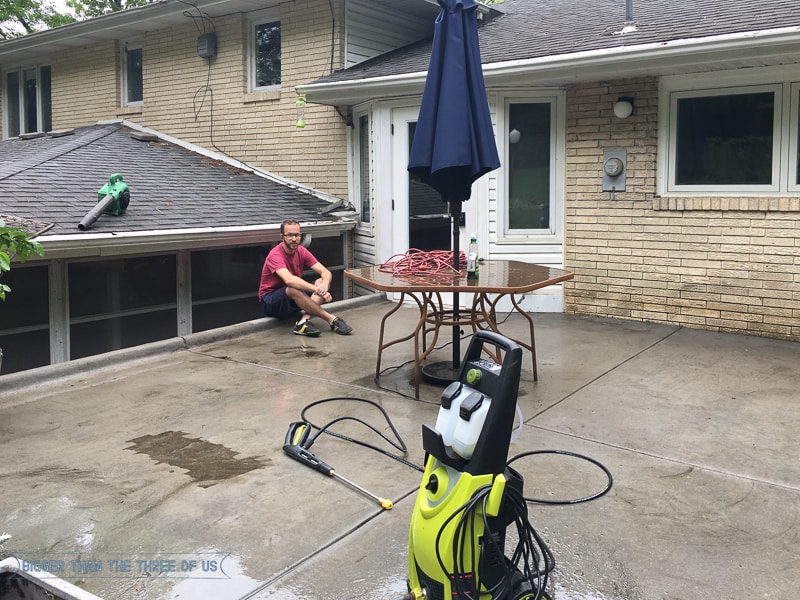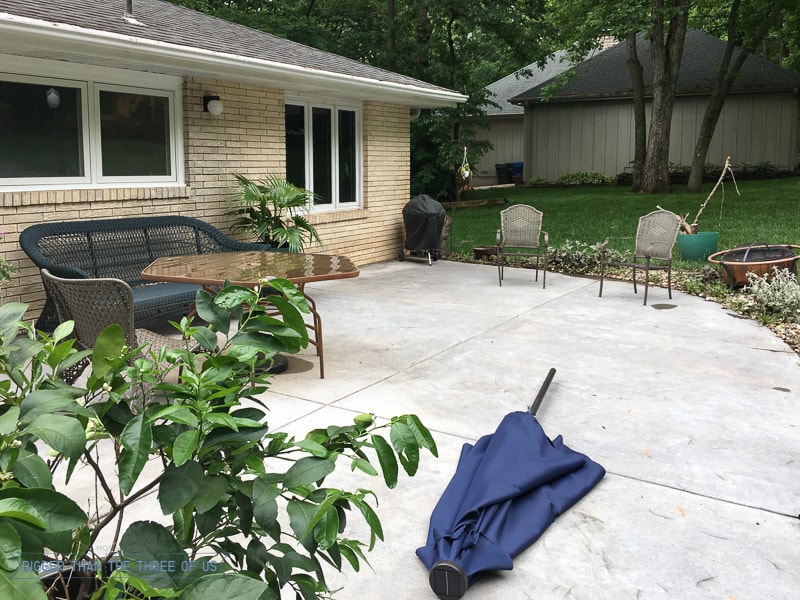 Huge difference, right?!
I also hand washed the windows and the window sills. They desperately need it too.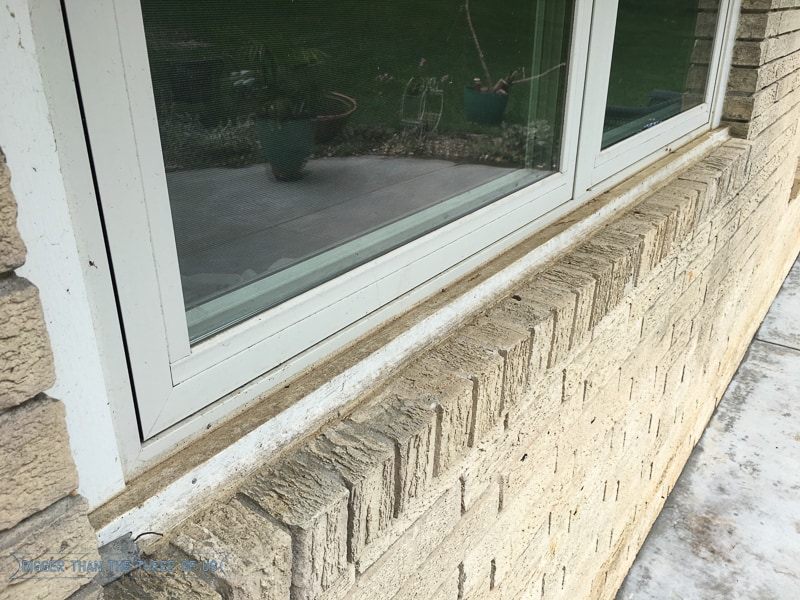 The firepit needs to be replaced but we are kinda wanting something with stone so maybe we'll figure it out for next year. I gave it a quick spray with high-heat spray paint to freshen it up just a bit.
The next thing we did was to address all our fabric items. To be honest, I'd love to replace all our patio furniture. Well, all of it except the two small lounge chairs. The rest of it was found on Craigslist or at garage sales and the pieces have lived their life. I'm afraid, one day, a big storm is going to crash the patio table to the ground - it's that rusty!
But, the budget wasn't there to replace the table and chairs.  Something had to be done, so I replaced the cushions. I had tried to wash the cushions and it did not go well. The two I tried it with, lost part of their form and, really, they didn't look that much cleaner.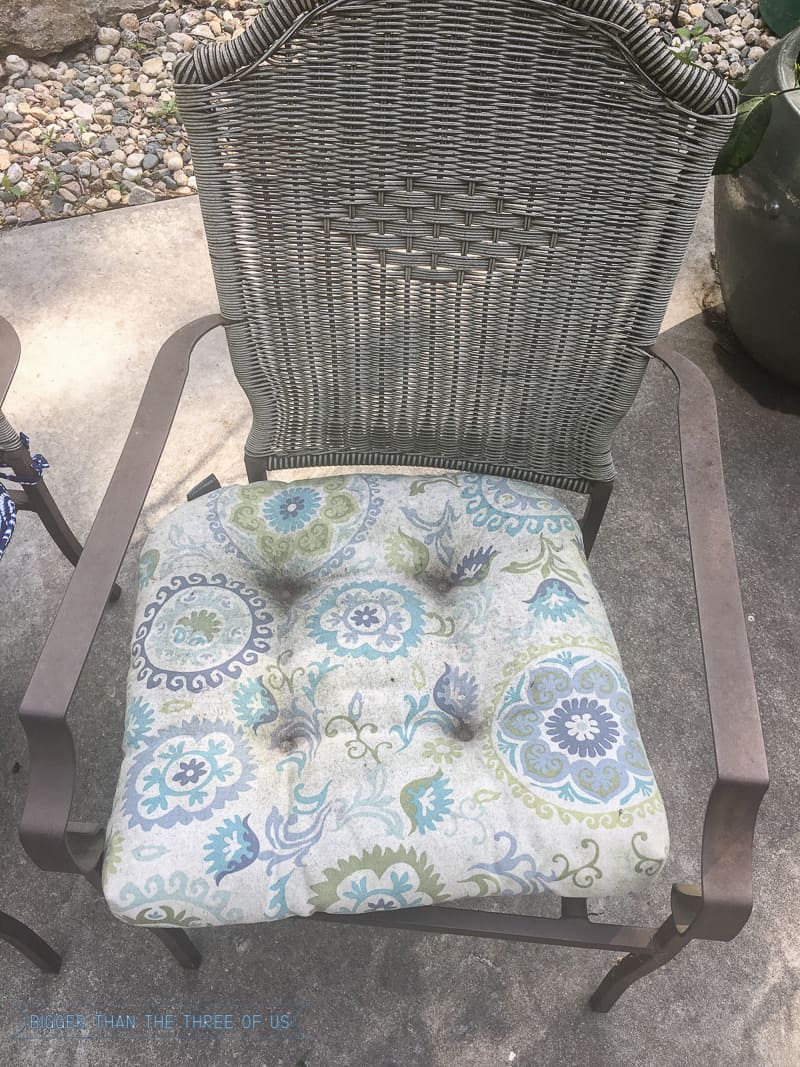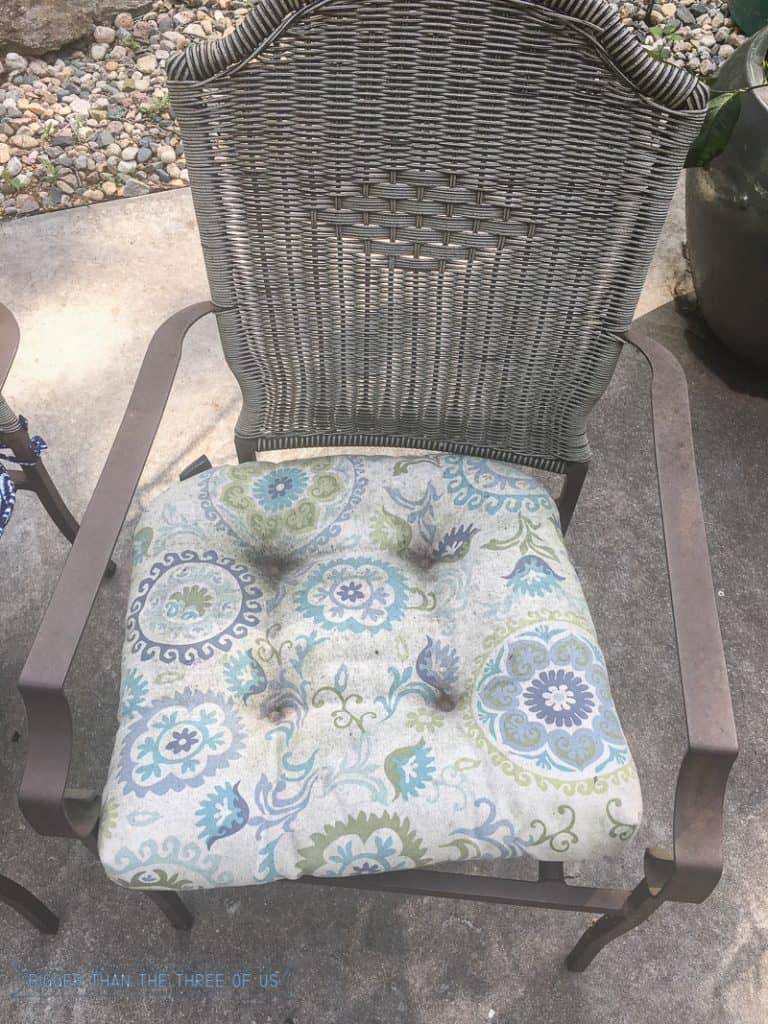 Here's how dirty the cushions were (even after trying to wash them). So gross!
So, I headed to TJMaxx and Marshall's (my go-to place to buy cushions) and bought a set of six new cushions. I think they were about $80 total.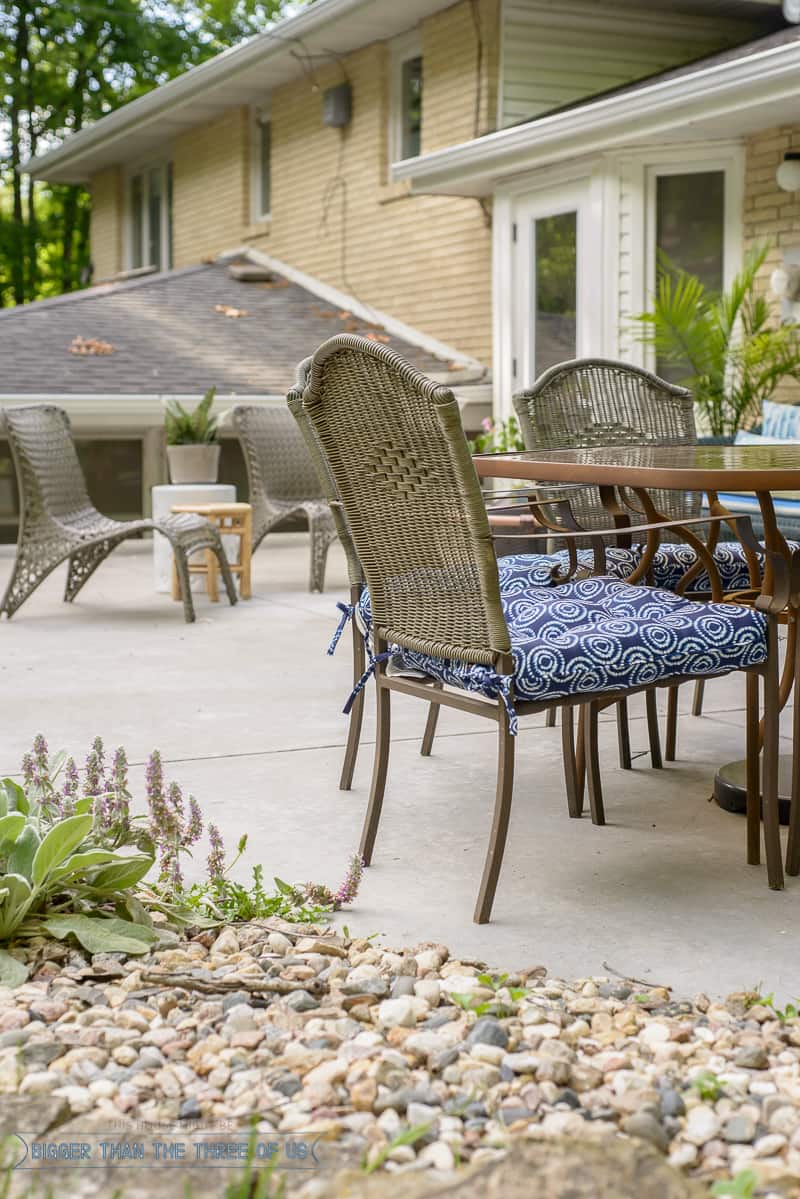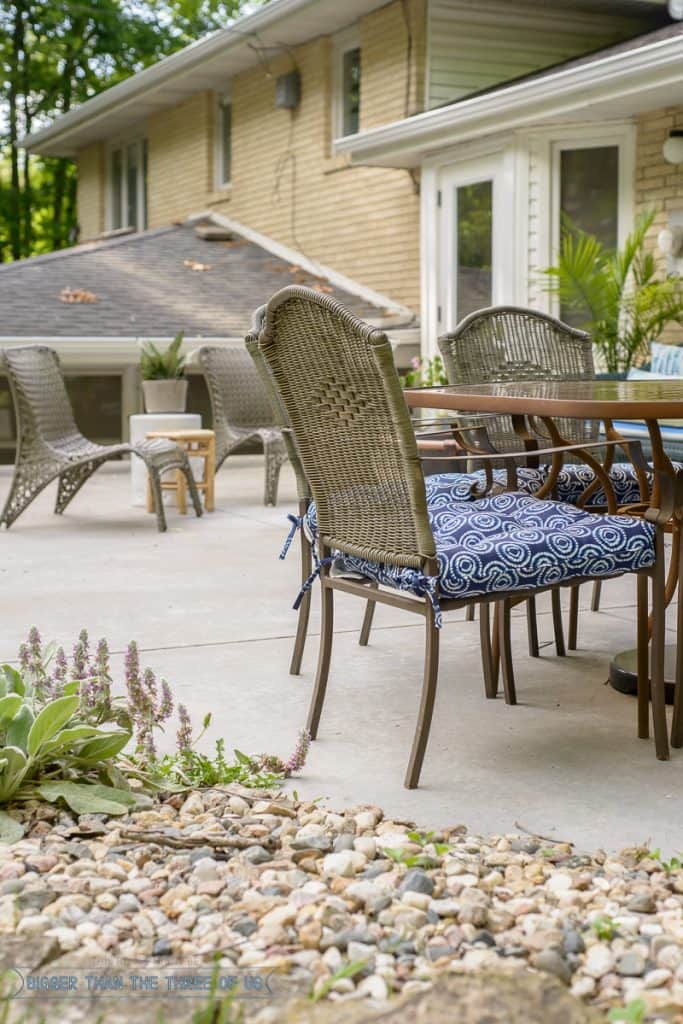 Our umbrella bit the dust last year so I snagged a 10 ft umbrella at Target on sale.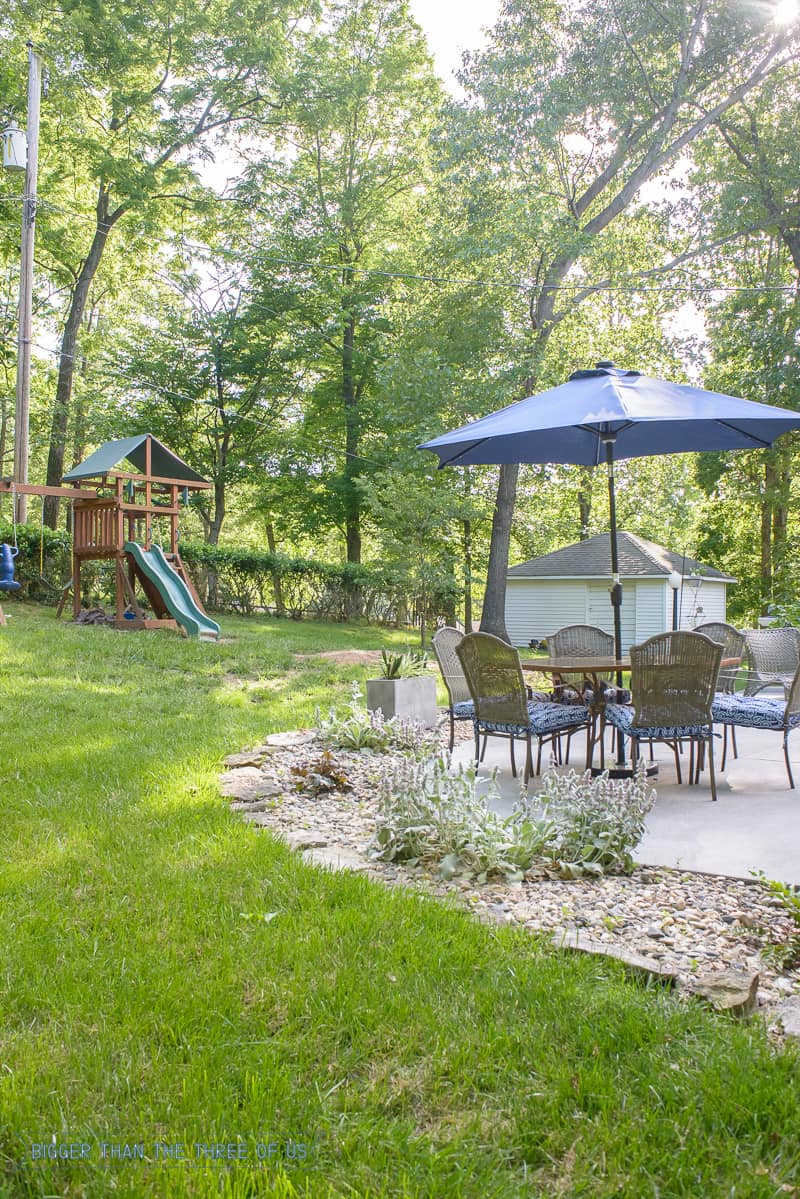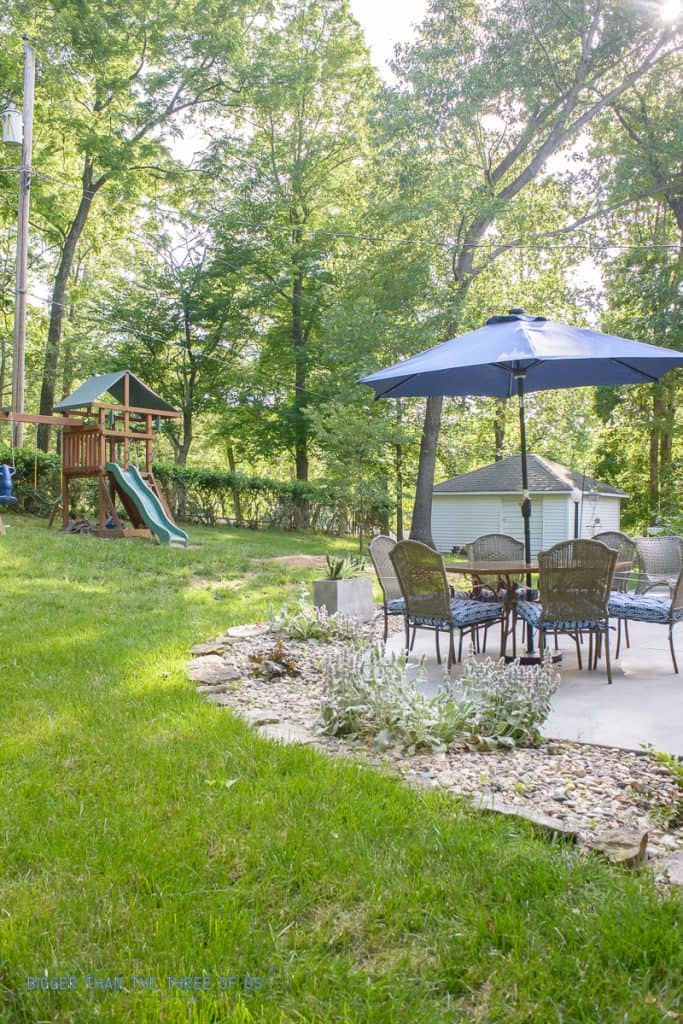 I went to our local discount fabric store and picked up some outdoor fabric to recover my couch cushion. I'm not in love with the fabric but it goes with everything else so it'll work. I was pretty proud of myself for sewing the cushion. It looks pretty darn good if I do say so myself.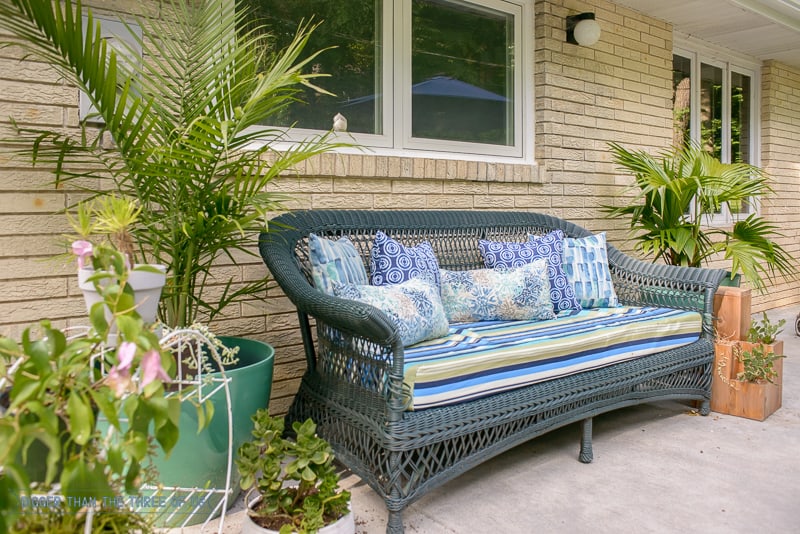 I replanted a few plants that we had around and started playing with arrangements. A change in the arrangement of the furniture helped the patio have a brand-new look too.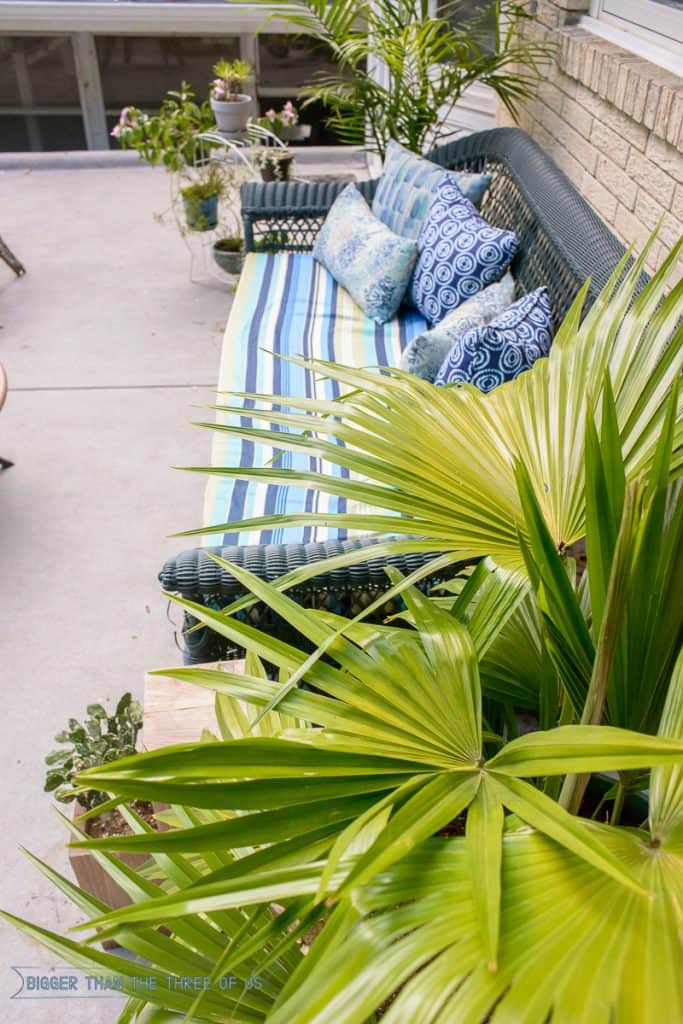 Just because the patio doesn't feel like an extension of my house style, doesn't mean that we aren't enjoying it. As a family, we love to grill out and follow that by s'mores by the fire pit. I'd say it's been a weekly occurrence since mid-April for us.
How about a few more pictures?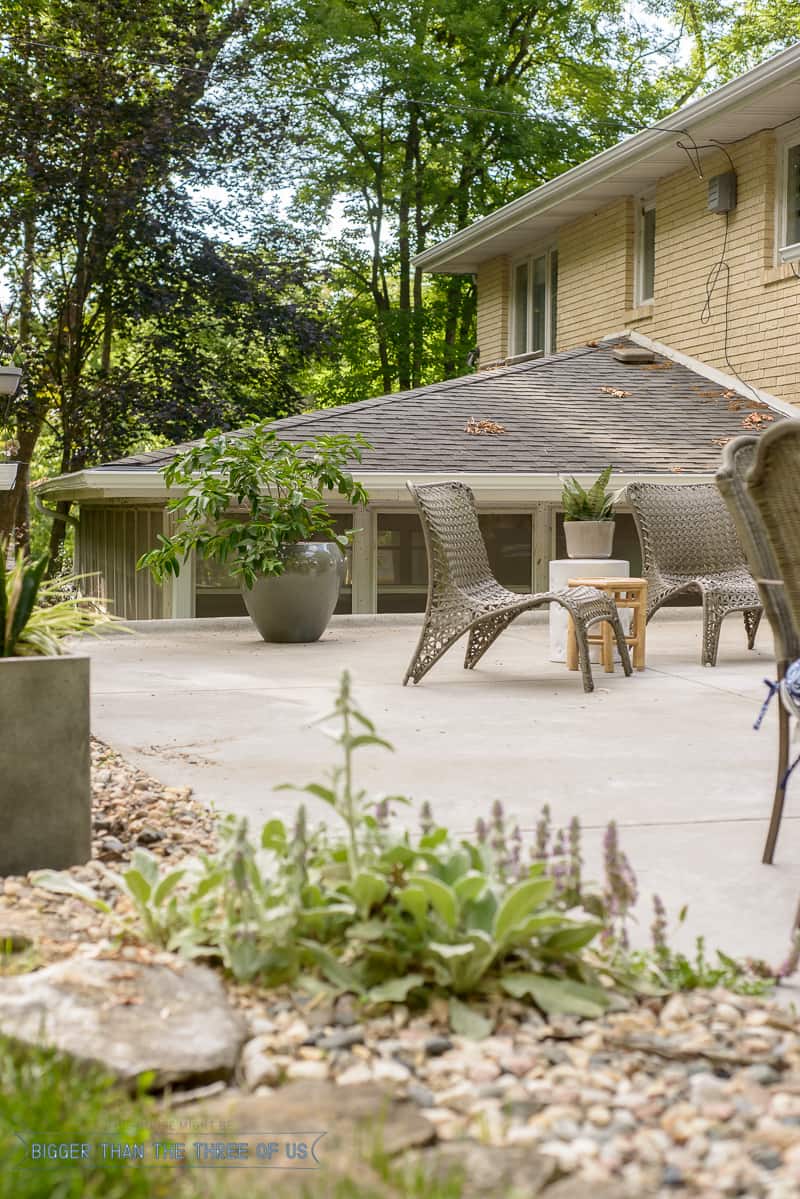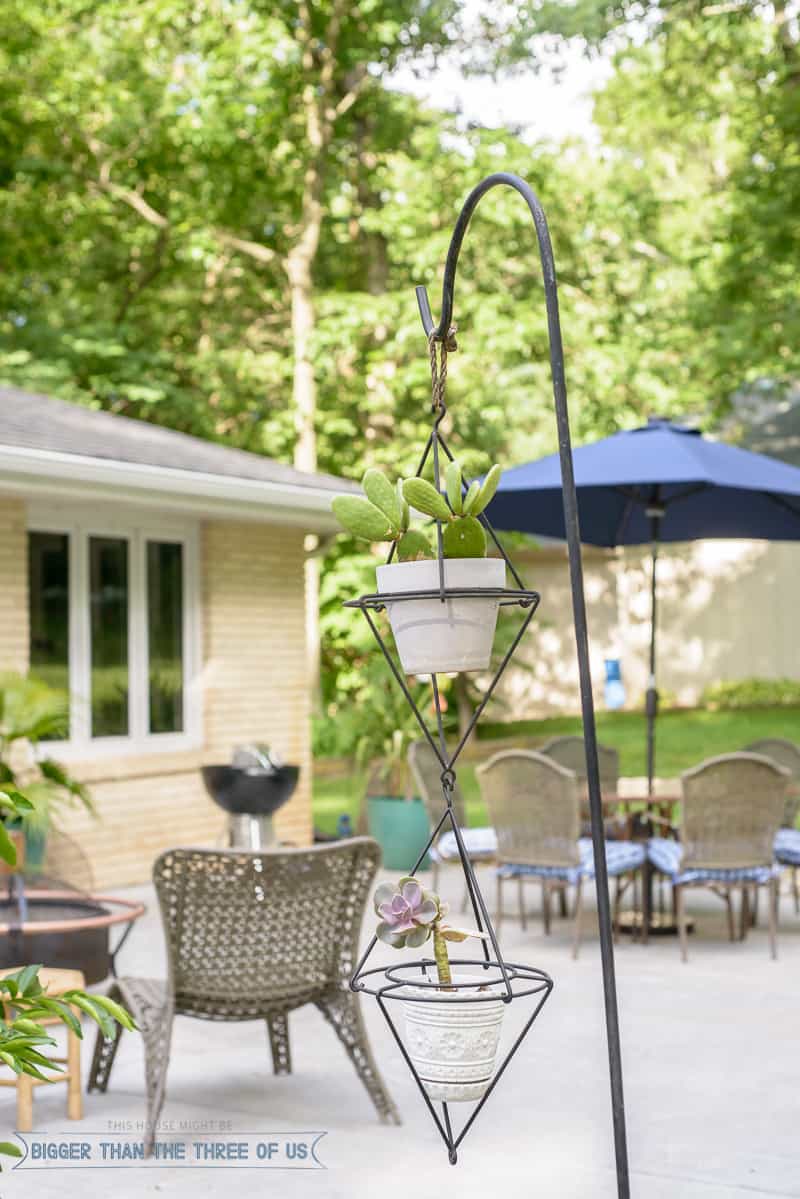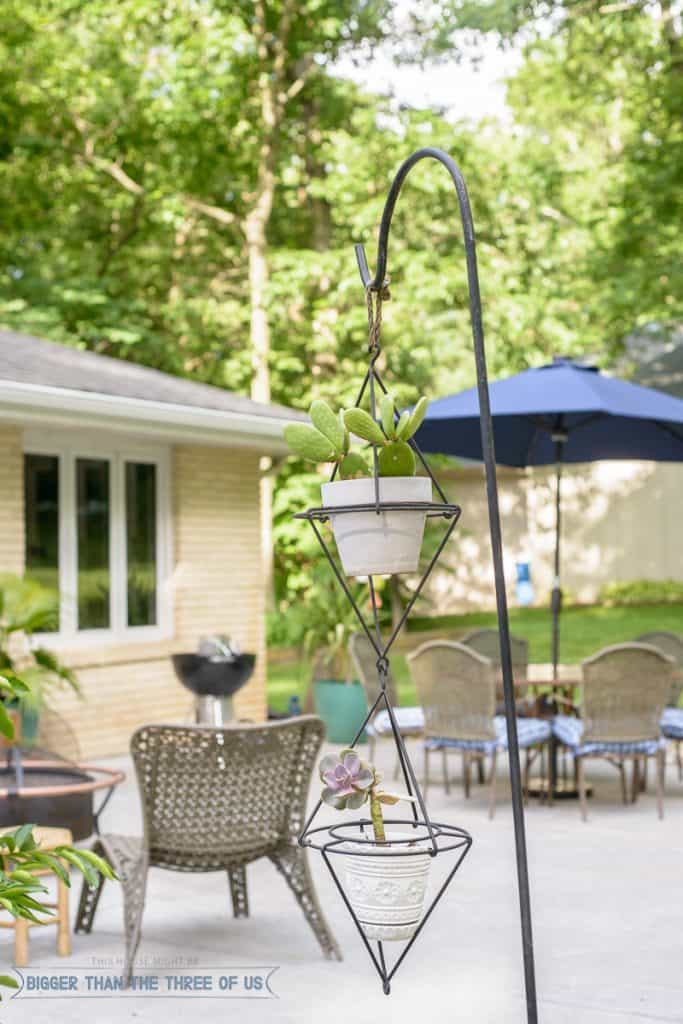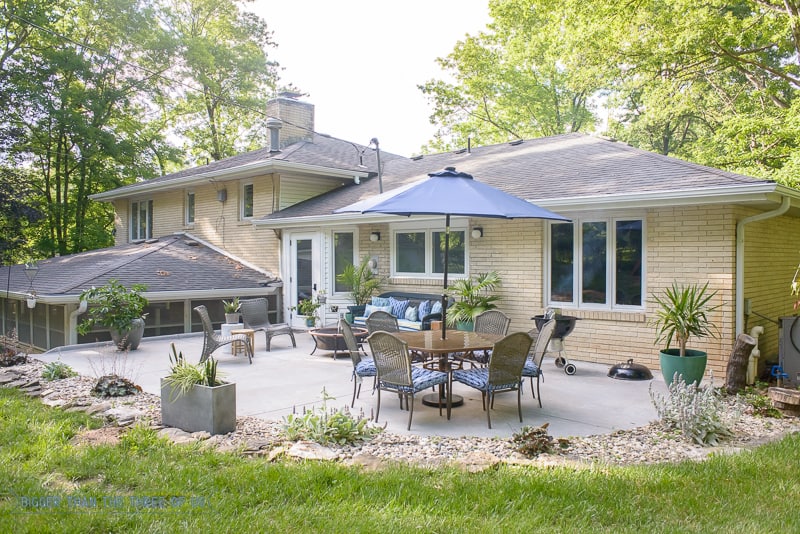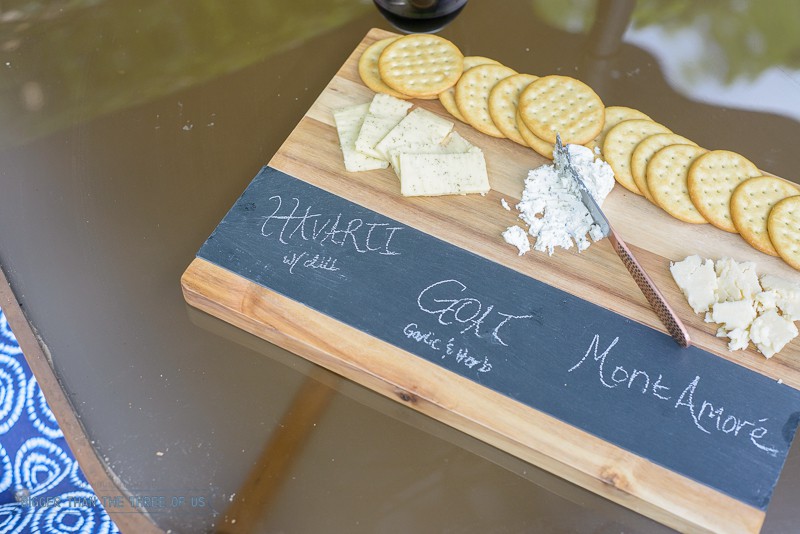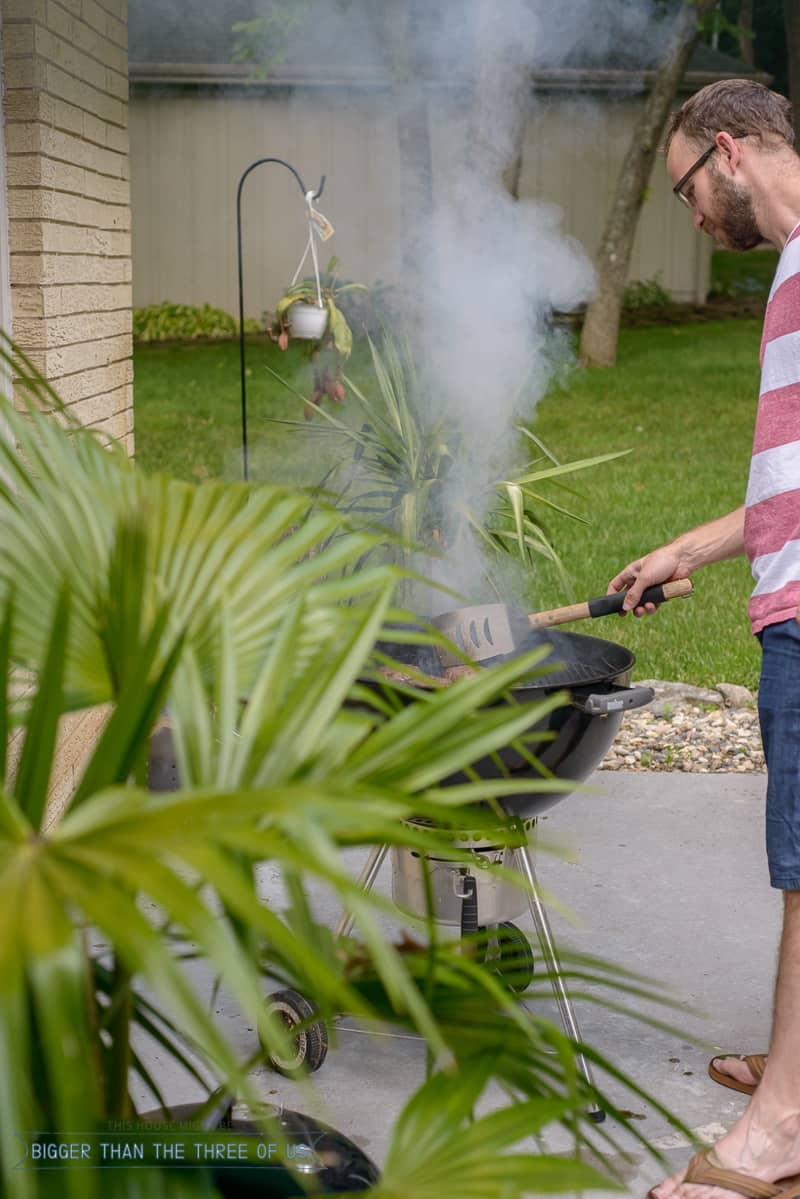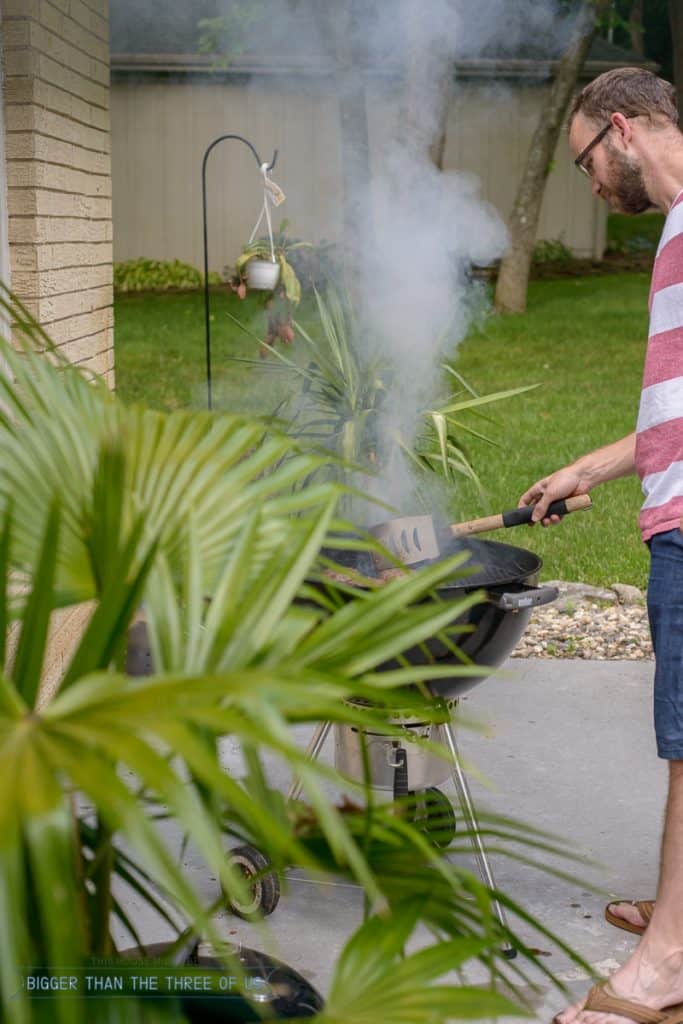 The funny thing is that I was planning on shooting the patio with us having dinner out there too (mix a bit of styled with a bit of lifestyle) but it was SOOOOOO hot. The humidity in Missouri has been a kicker this week. The "lifestyle" part of the session was going to include us eating out there and doing s'mores (which, like I said, has been a staple for two months in our household) but the heat got to us and in the end... it was more like, appetizers on the patio table and we ate a few and then rushed back in because we were melting. Luke went in and out to grill and then we ate inside at the table. Real moments, guys!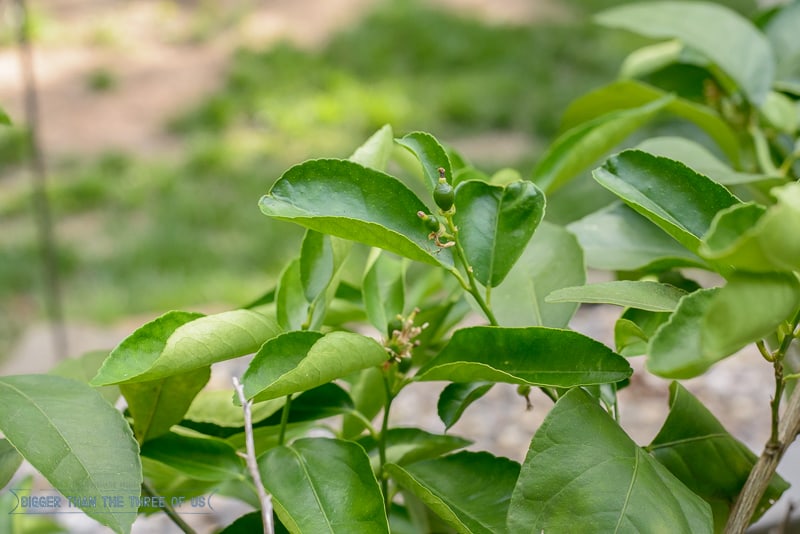 Look at those limes! There are so many!! I'm hoping they stay on and we end up with lots of limes this year.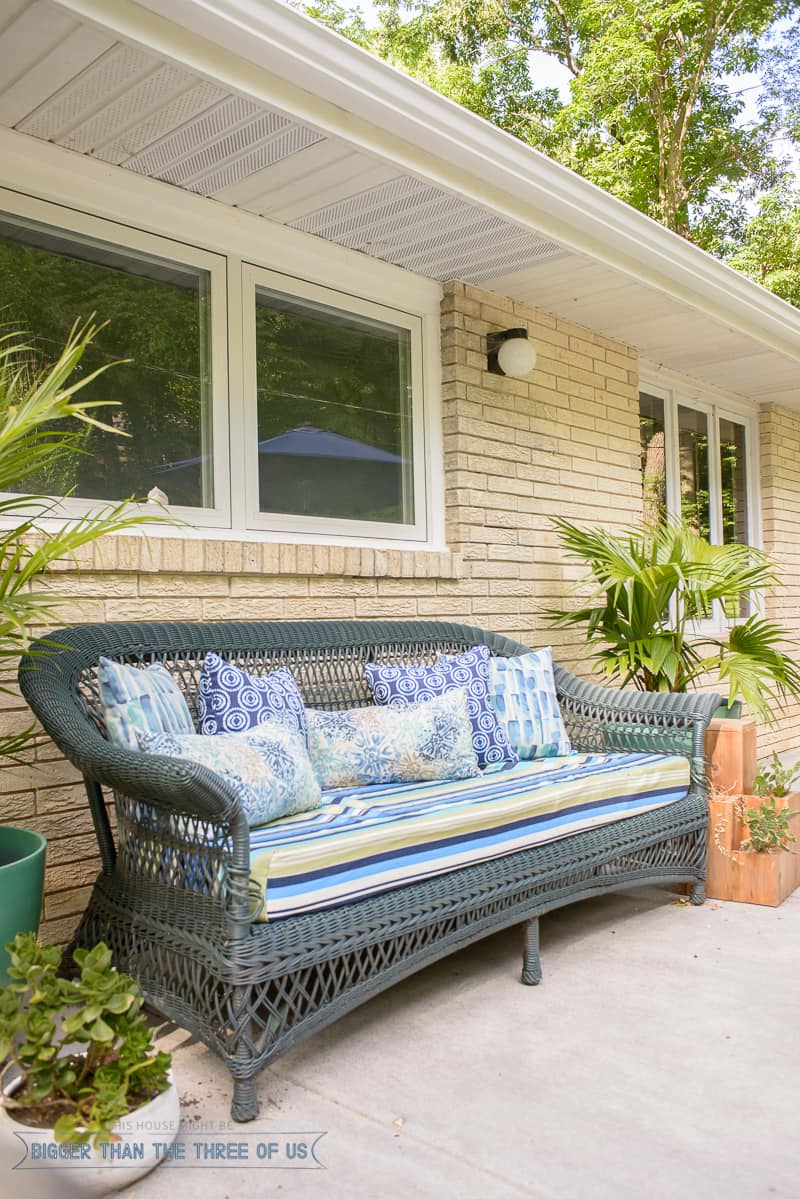 SHOP THE LOOK
Affilate links below. Thanks for supporting this blog. Click to read my disclosure policy.

5 Projects for You to Try!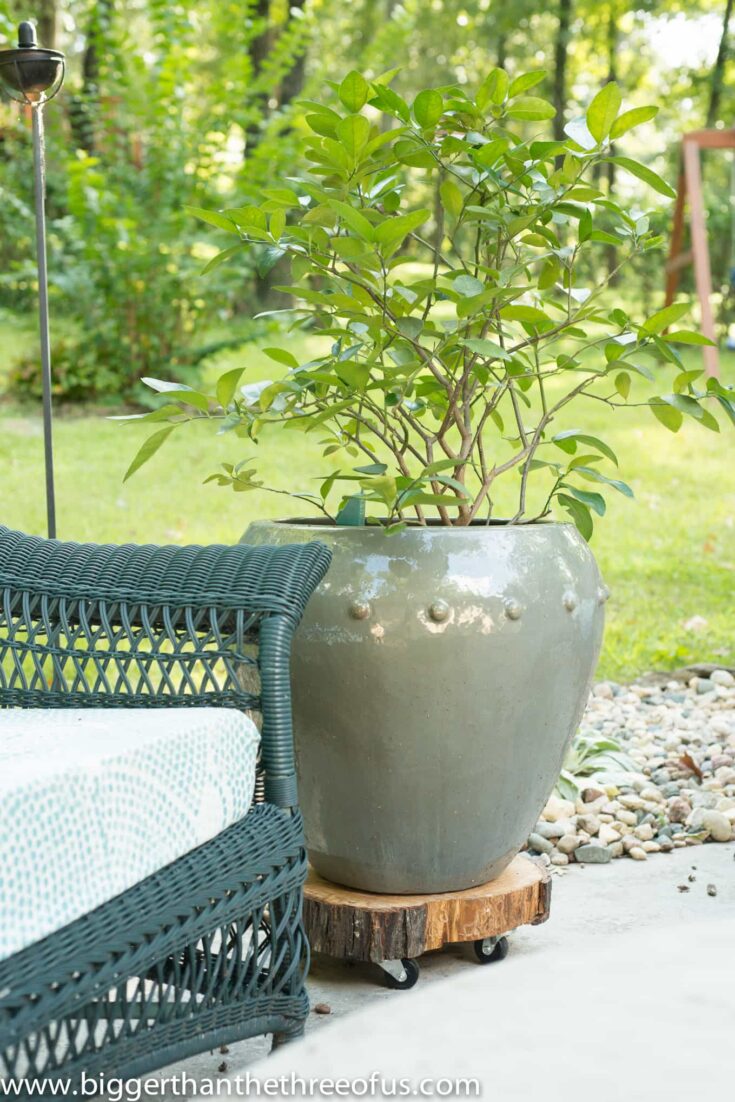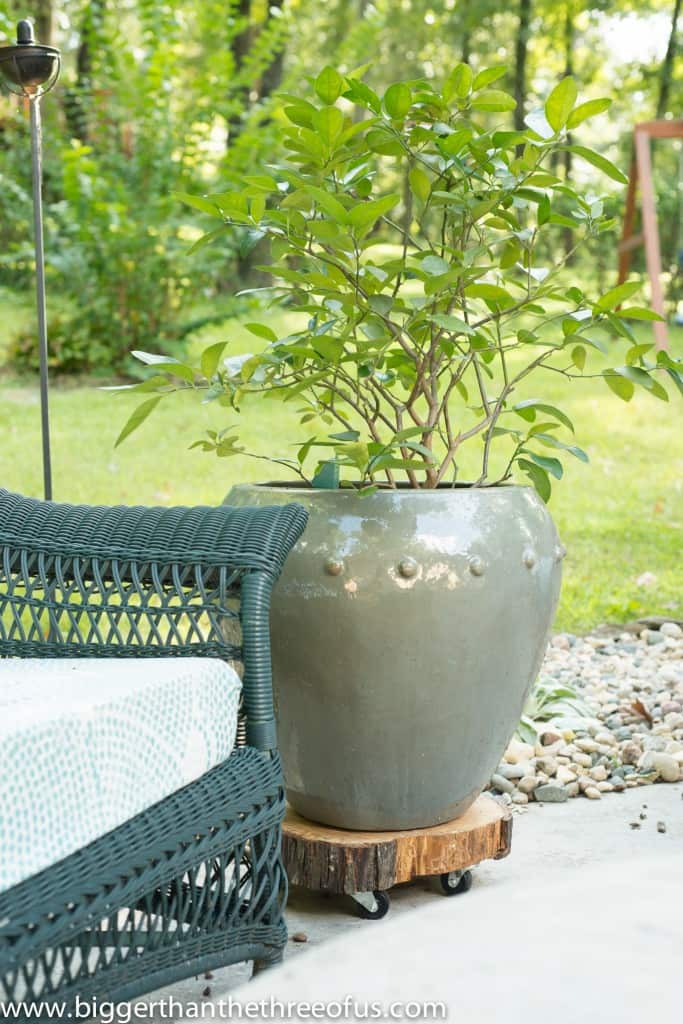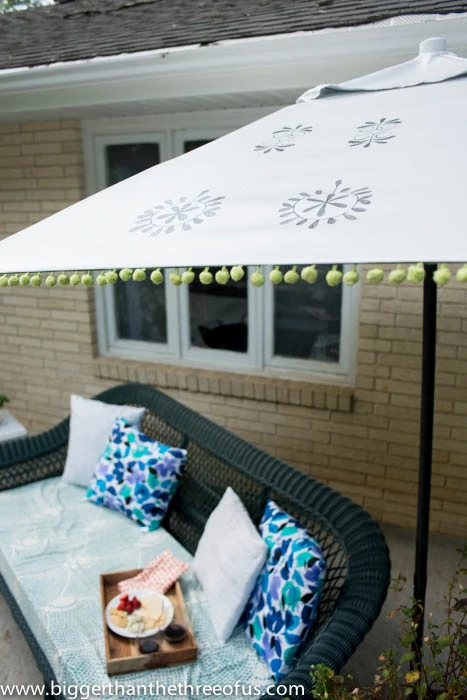 Painted and Refreshed Umbrella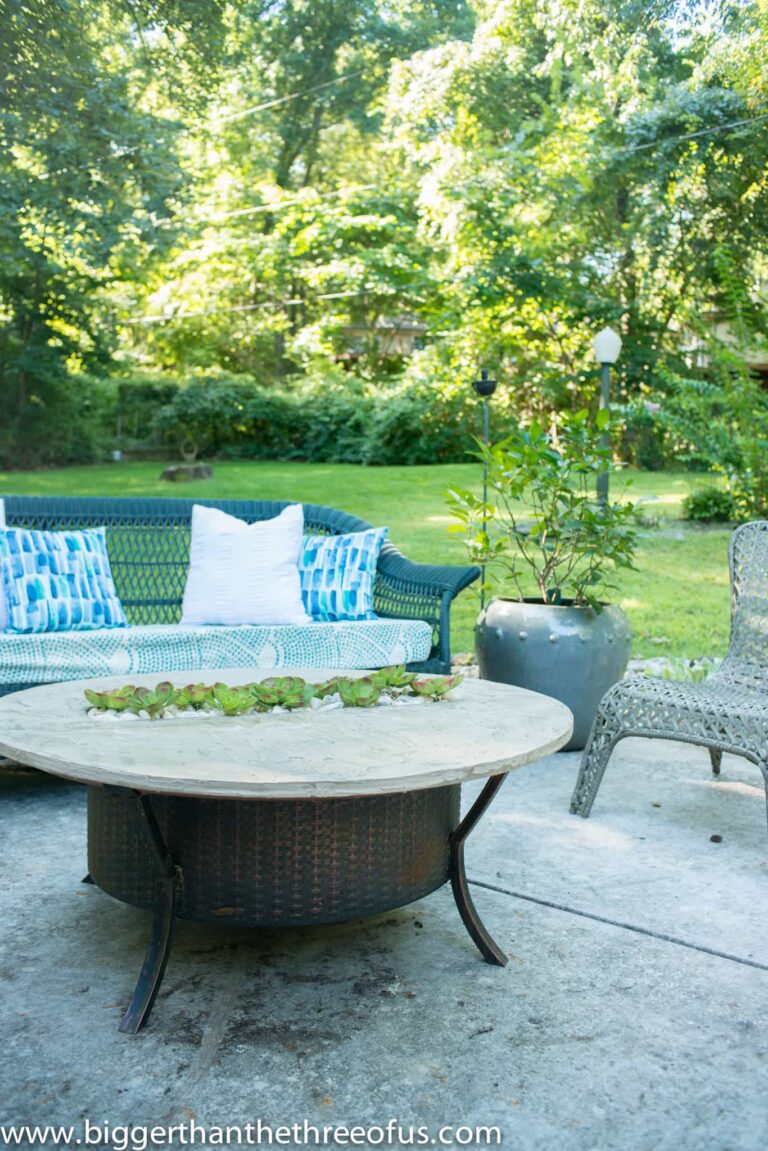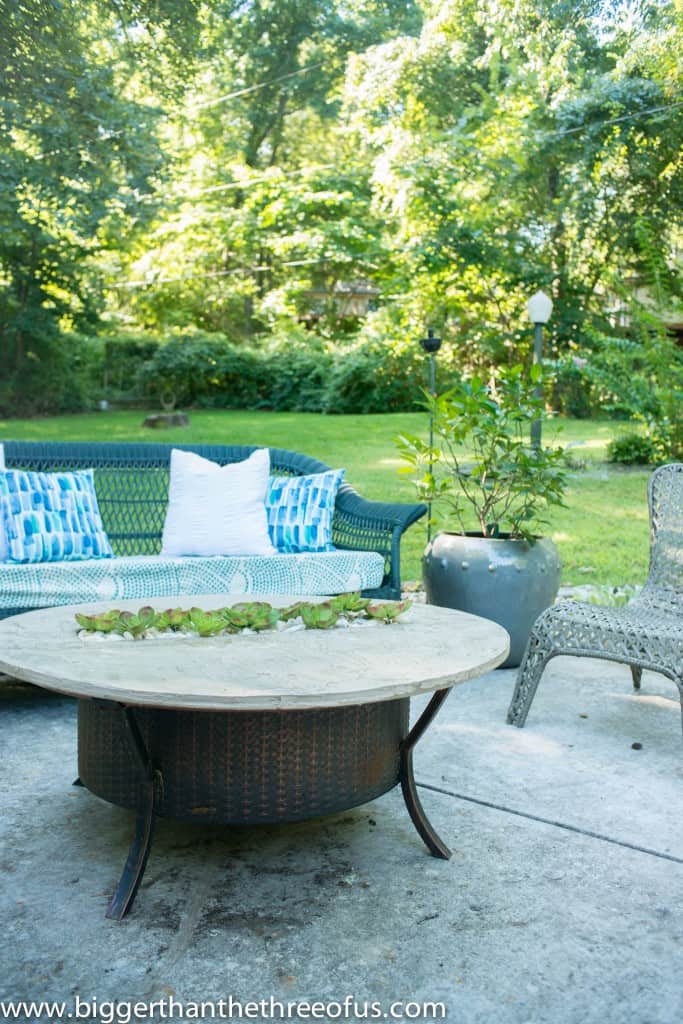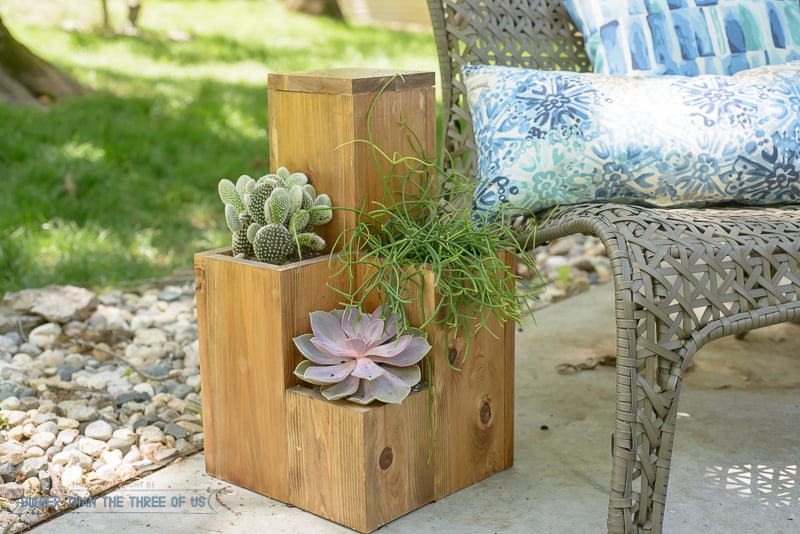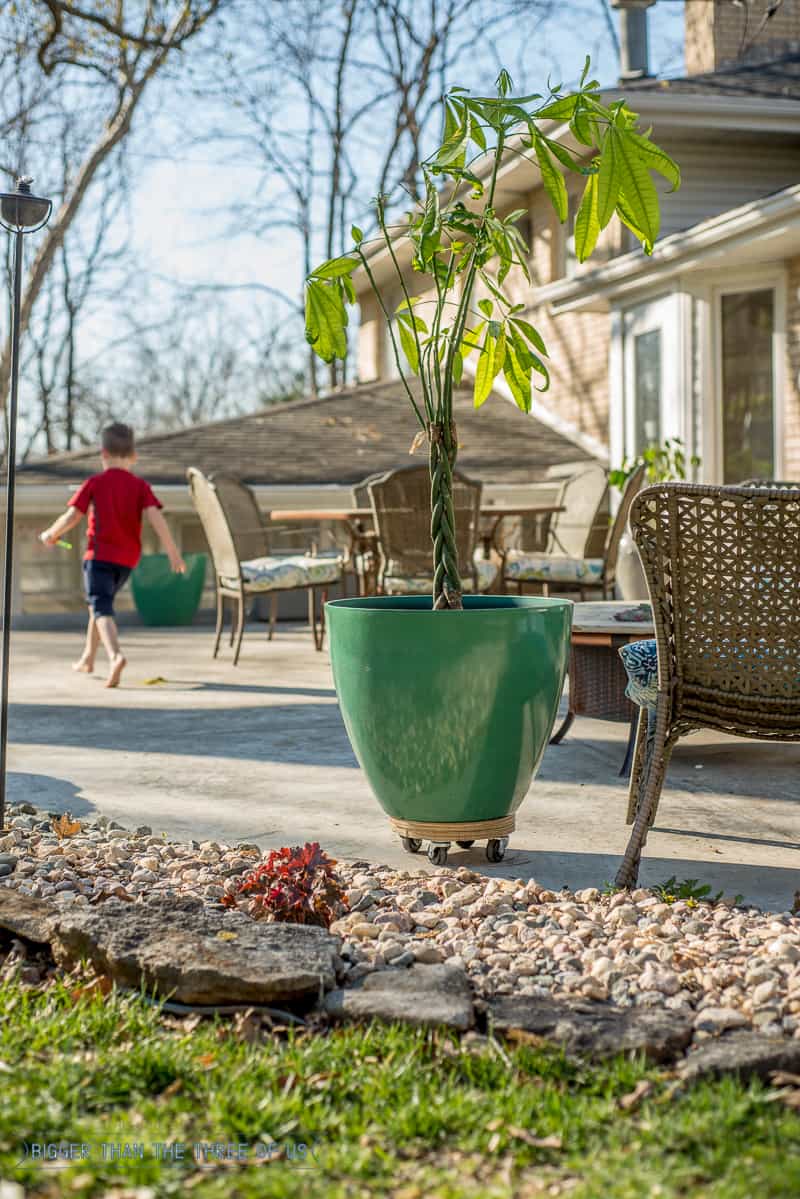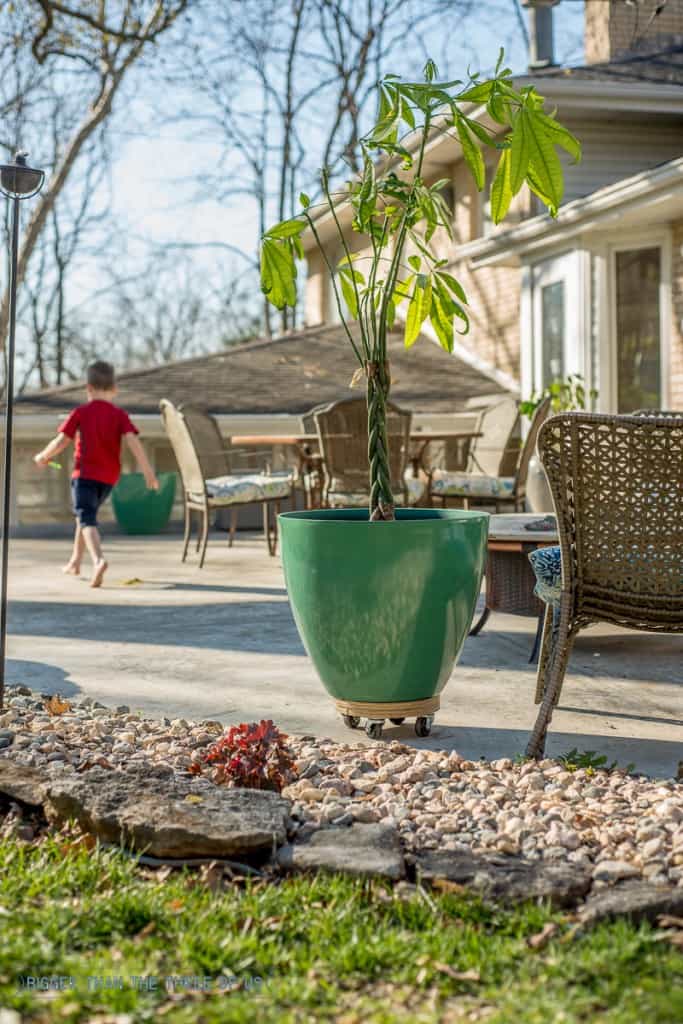 5 Outdoor Projects For You To Try - PIN FOR LATER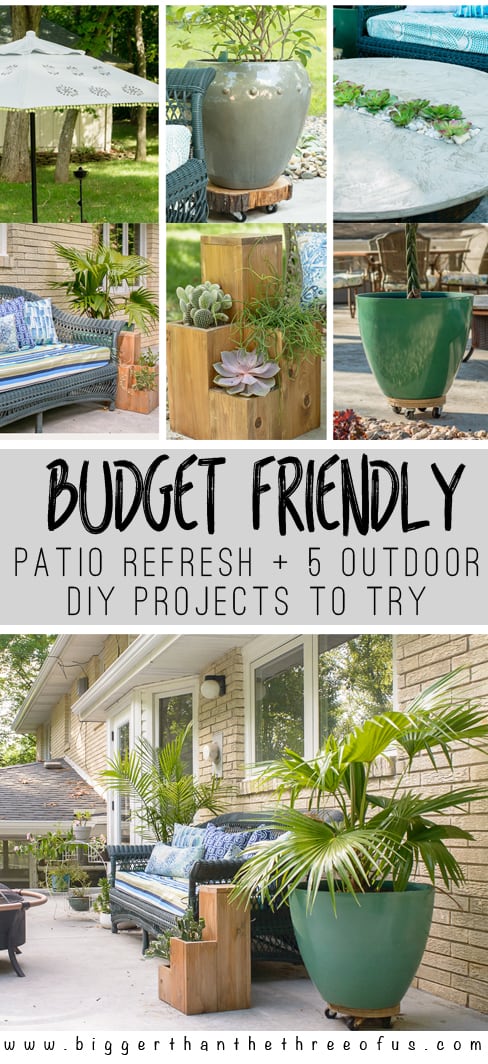 Wood Planter Table Combo | Tree Slice Plant Roller | Scrap Wood Plant Roller | Firepit Faux Succulent Cover | How to Paint Your Umbrella to Make it Look New