I know I said that I was going to share a "Get the Look" post of Greyson's room today, but plans changed. I'll post that on Monday. Promise! I'm SOOOOOO excited about today's post. First let me say, that I'm one of eHow's newest contributors. Yay! What does that mean you ask? Well, I'll basically be doing double the projects. Lots of great projects will be coming your way! I hope you are having a dance party in anticpation. lol. Anyways, today on eHow, I'm sharing How to Make A Fire Pit Topper with River Rock Garden.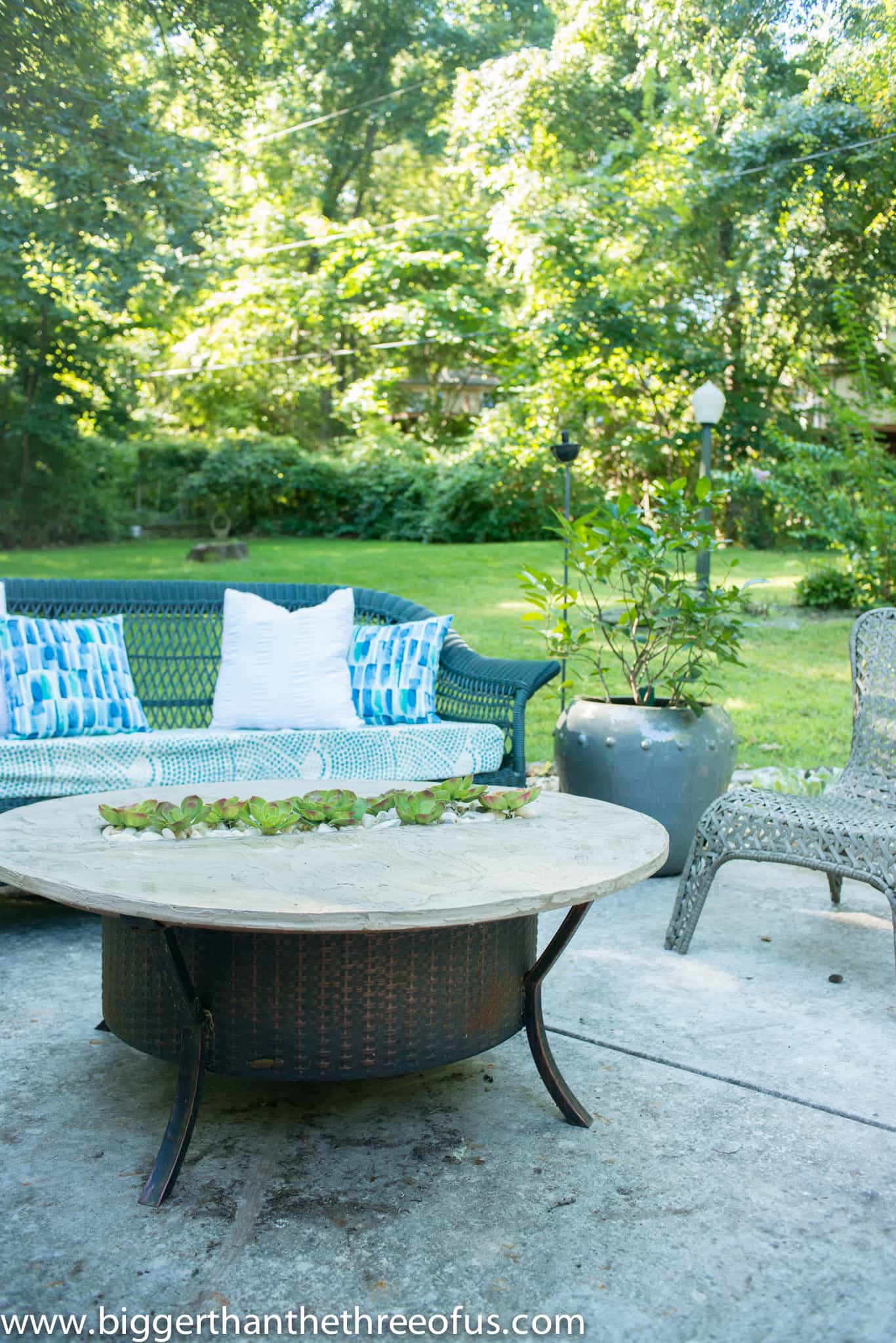 Isn't she a beauty? Wait, let me show you the BEFORE so that you can fully appreciate this transformation.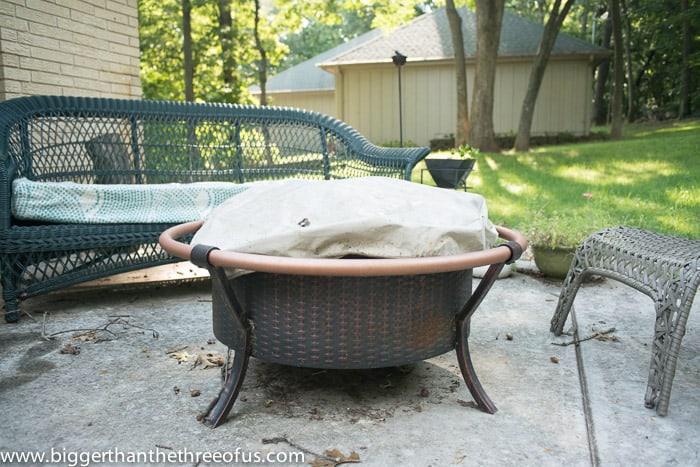 I wish I would have taken a macro shot, because that "BEFORE" picture is looking way too good. Seriously, that canvas tarp was dingy and was growing mold. The plus side of it was that it covered the Fire Pit when it wasn't in use, therefore helping it rust less. That was the ONLY plus side. On a daily basis, it was just a rotten eye-sore. I knew there was something I could do about it and I finally figured it out. Why not convert the fire pit into a tabletop when not in use. Pure genius, I'm telling you!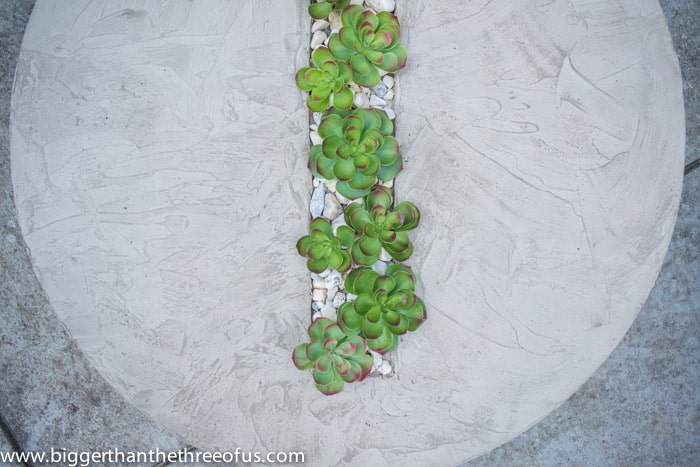 Of course, I had to make it look pretty as well, That's always a requirement.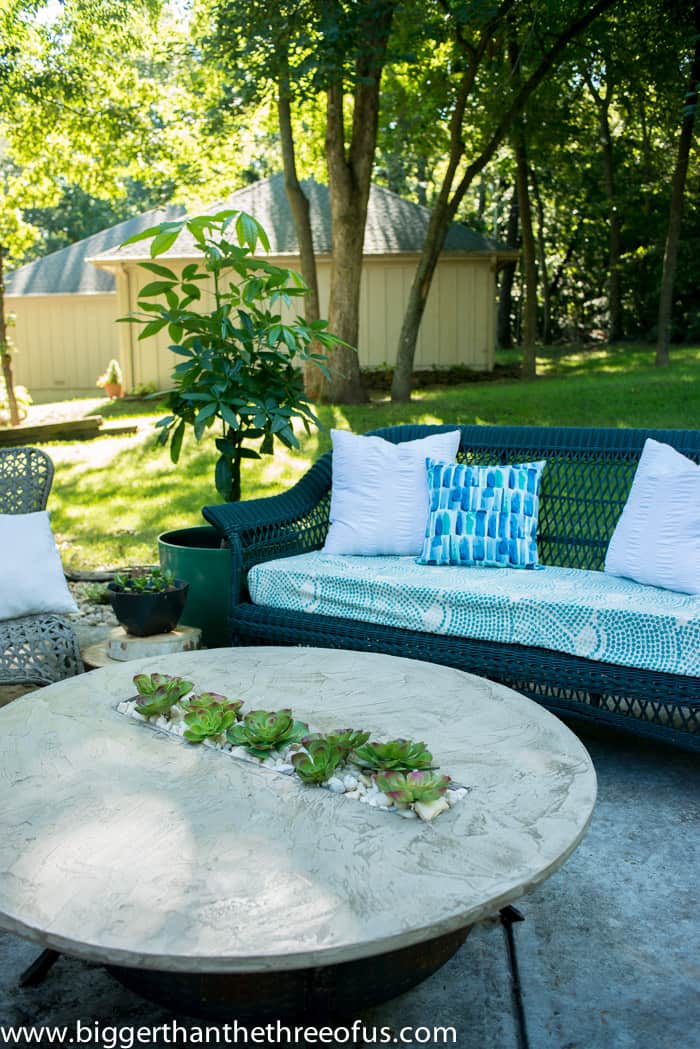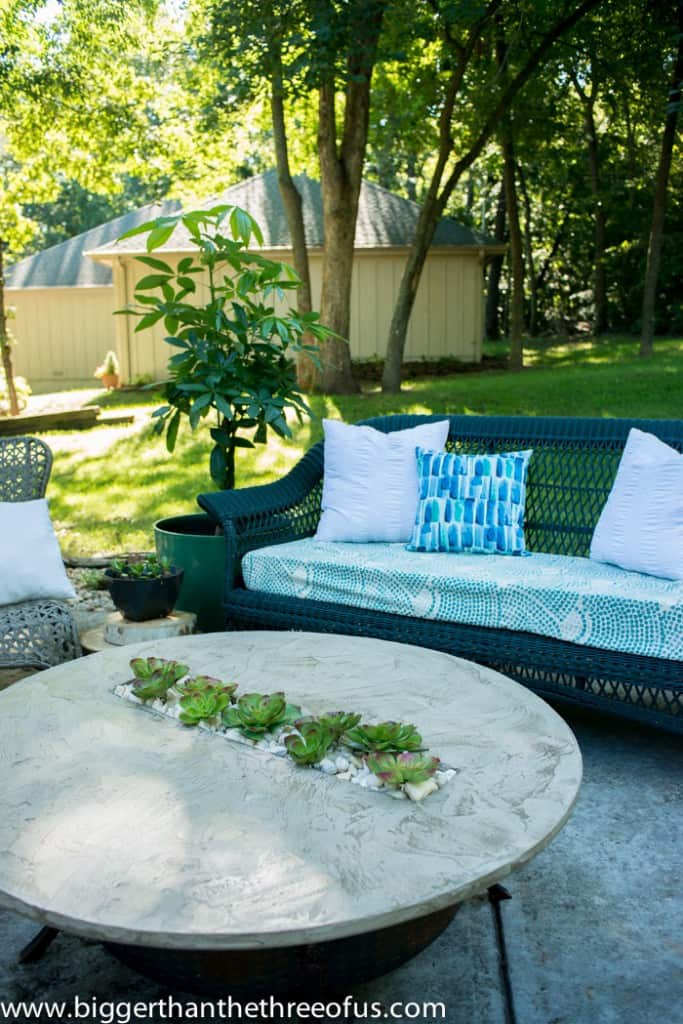 It's totally made our space 100% more inviting. It's kinda crazy. I'm catching myself trying to take all of our meals outside. I just love it. Make sure to stop by eHow for the full tutorial... you won't be disappointed!