Hi Guys! I'm sooooo incredibly happy to share this SIMPLE DIY Rolling Plant Stand Heavy Duty with you today! Seriously, we have needed a heavy duty rolling plant stand for over a year. Luke got me a mini lime tree last year for Mother's Day and that sucker needs light. Well, our neighborhood is filled with trees. To get decent light for the tree in the peak of Summer, I need to be able to move it half way through the day. The downside of moving it is that it weighs… no joke, probably 100 pounds. So, yep, the lime tree definitely needs to be on rollers.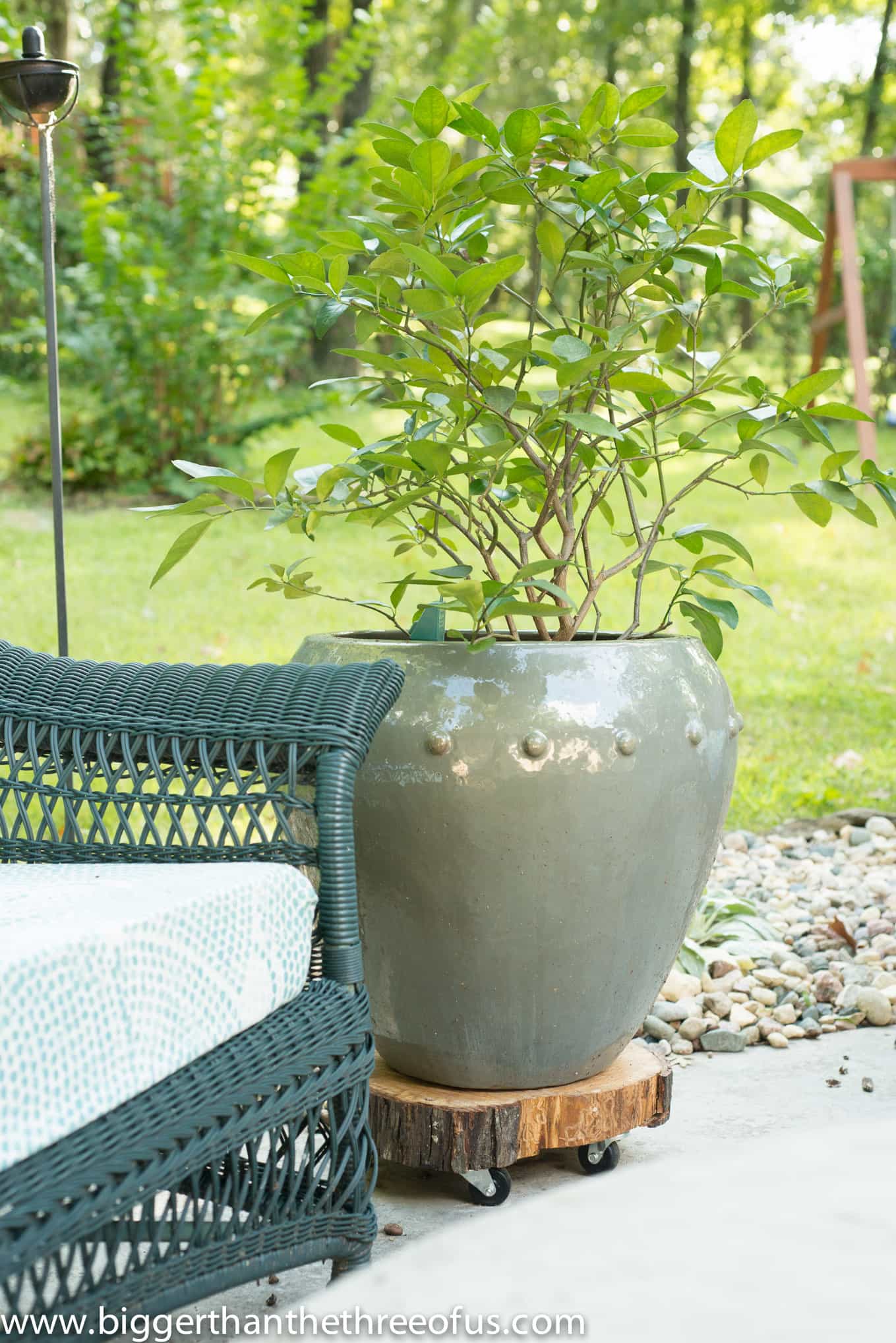 Seriously, you guys, DIY rolling plant stand is so easy and cheap! Don't buy those flimsy flower pot rollers again. Go DIY or go Home. Ha. I had to put that in.
Anyways, ready for a simple tutorial?
Flower Pot Roller Tutorial
 1. Grab a tree stump. We had a few laying around in our neighborhood. Grab a chainsaw and cut off a slice, approximately 4-6 inches thick (Dad – thanks for doing this for me!).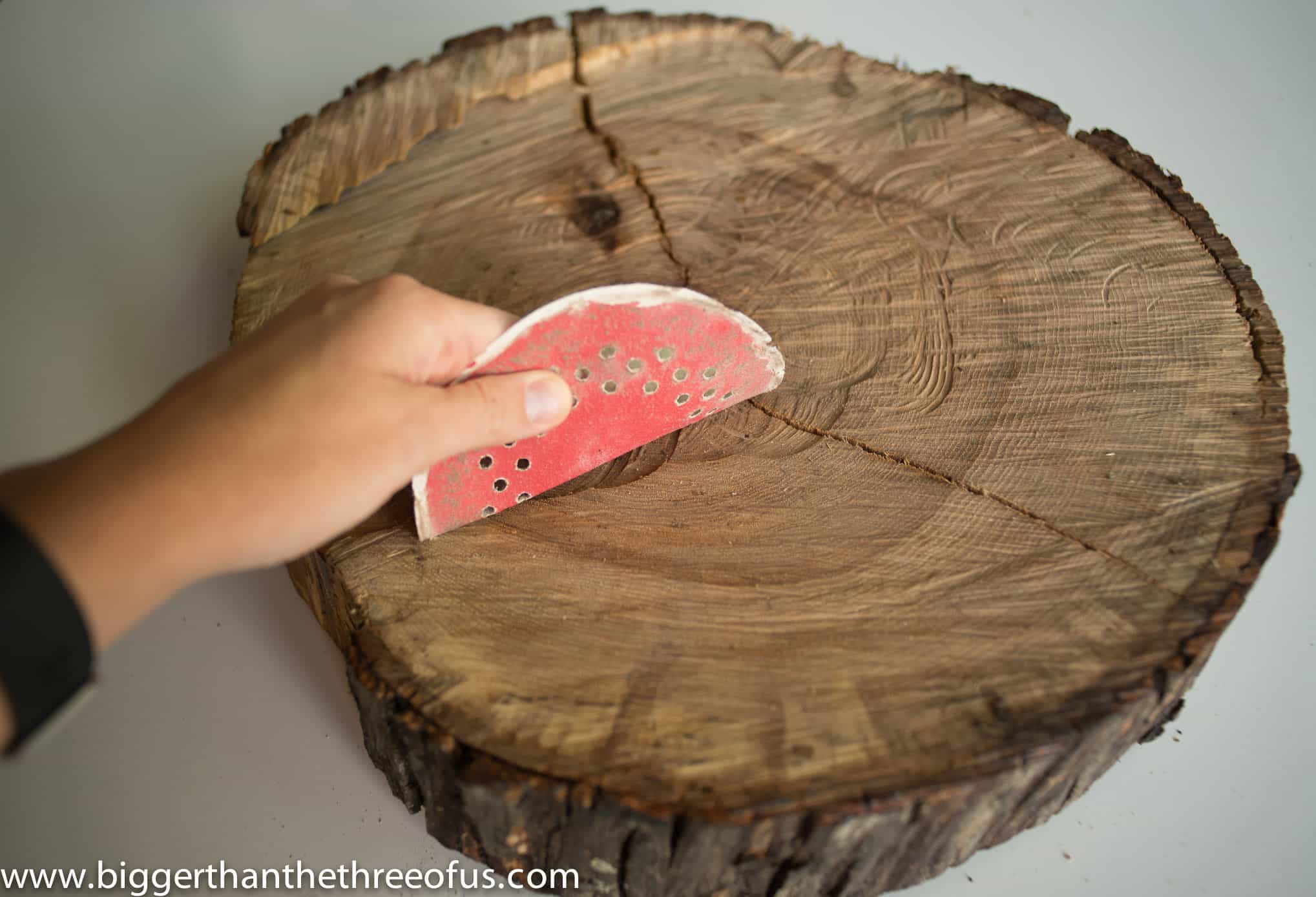 2. Sand to get all the excess bark and junk off. Don't be particular on this, because you are just going to sit a planter on it.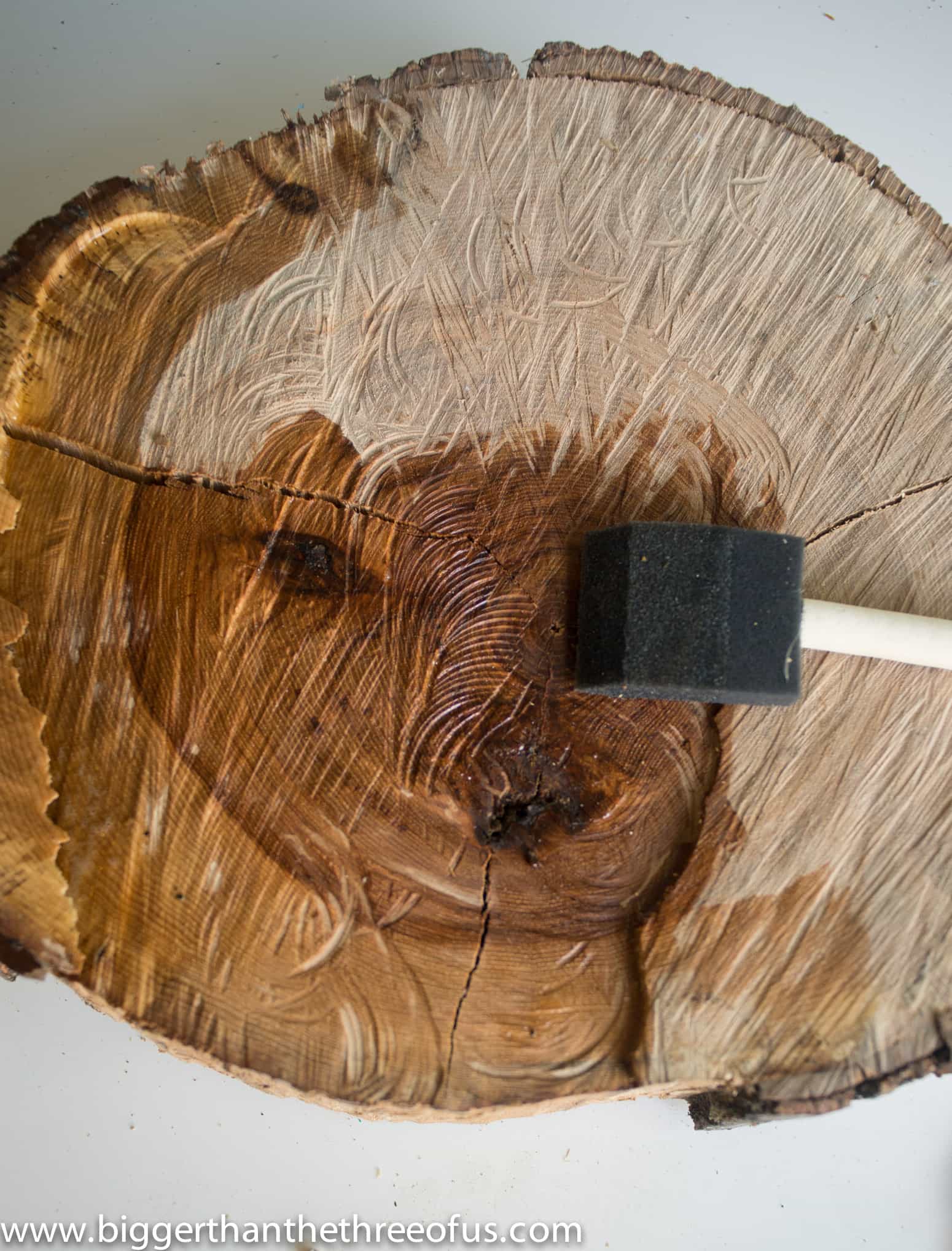 3. Apply a poly. Let dry. Lightly sand. Apply poly again. Repeat the process on the other side and the edges.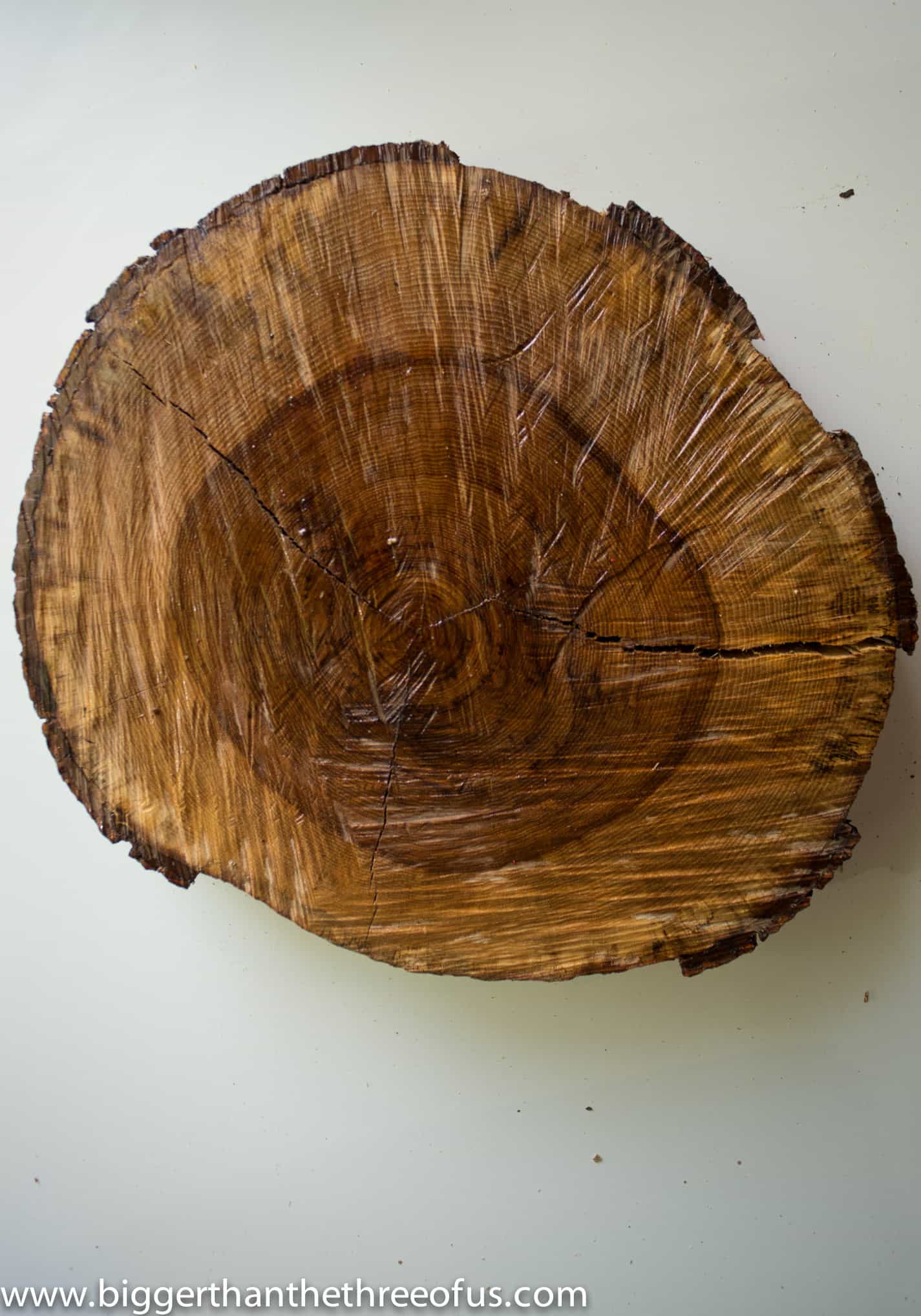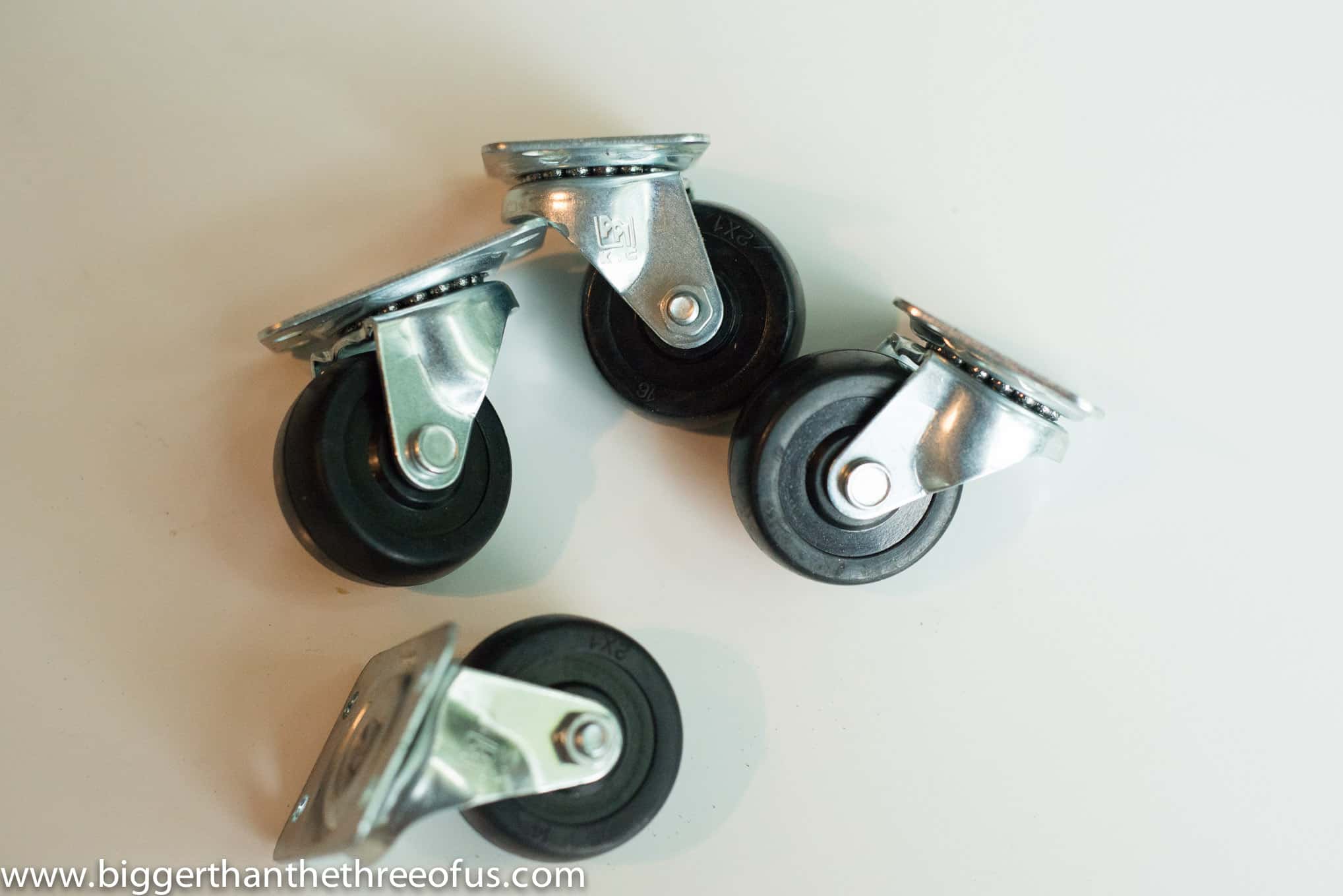 4. Grab some heavy-duty rollers and some wood screws. Attach the rollers to the wood slice.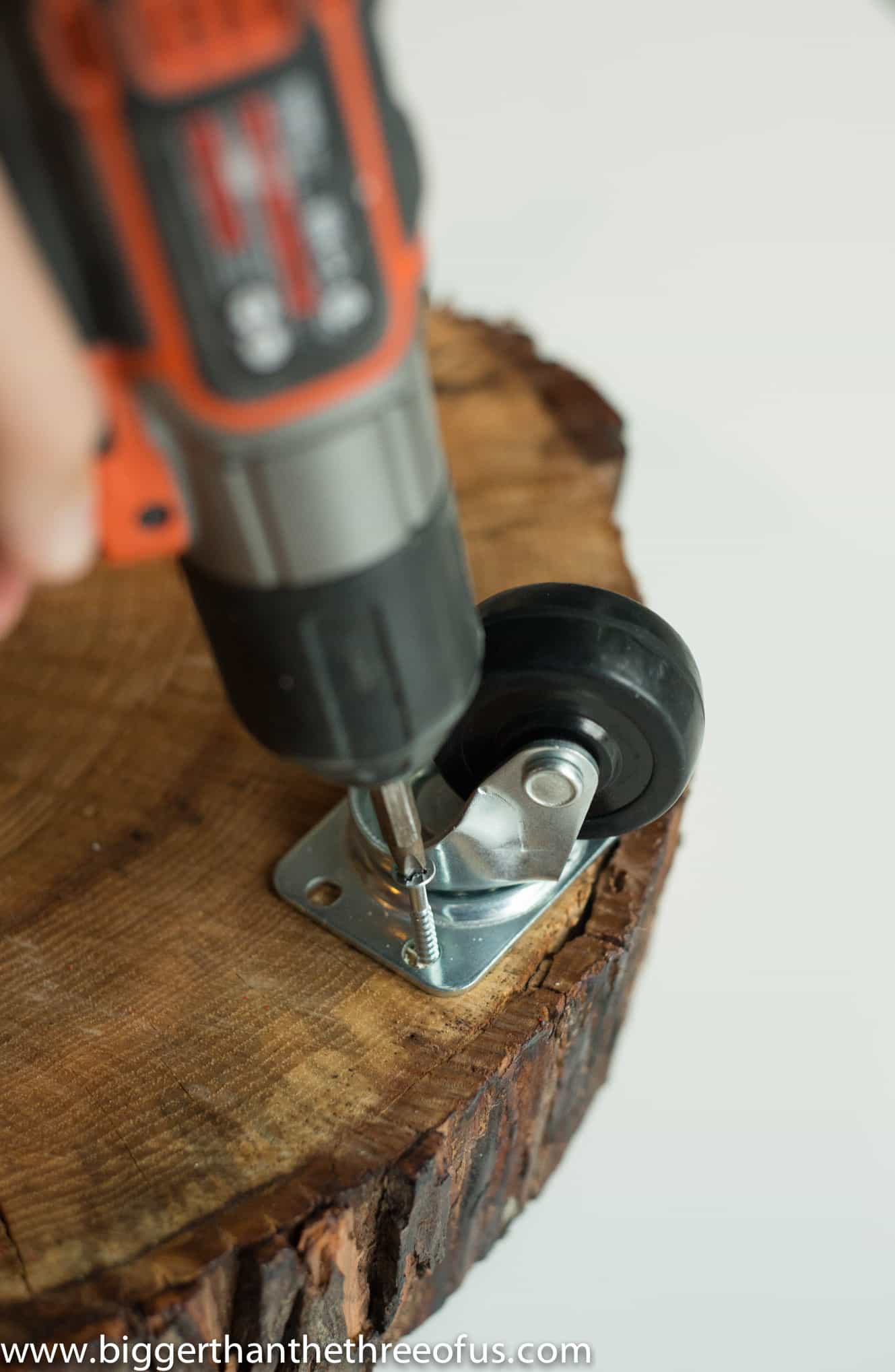 5. Flip it over and set your pot on top. Enjoy!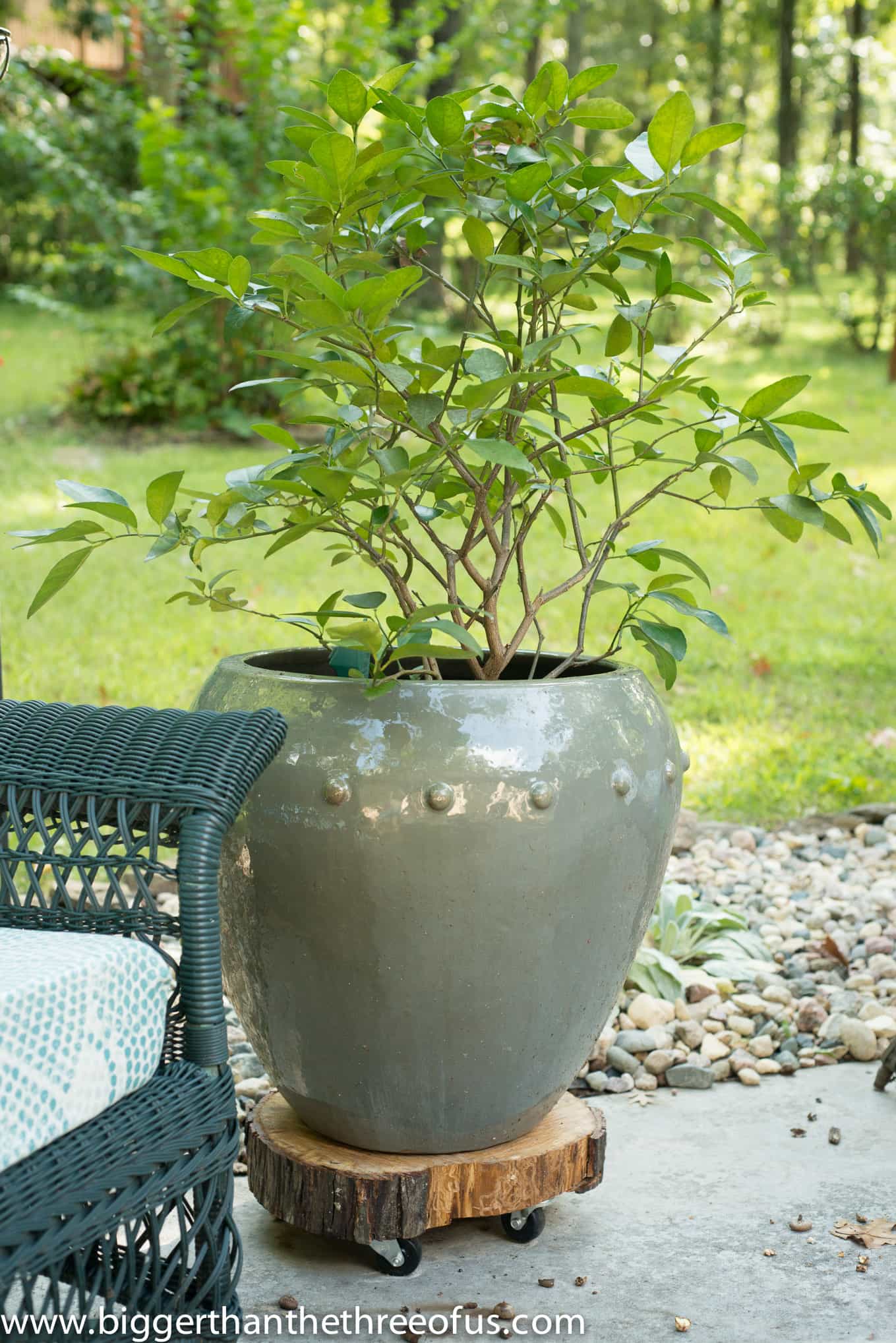 I told you it this heavy duty rolling plant stand DIY was simple!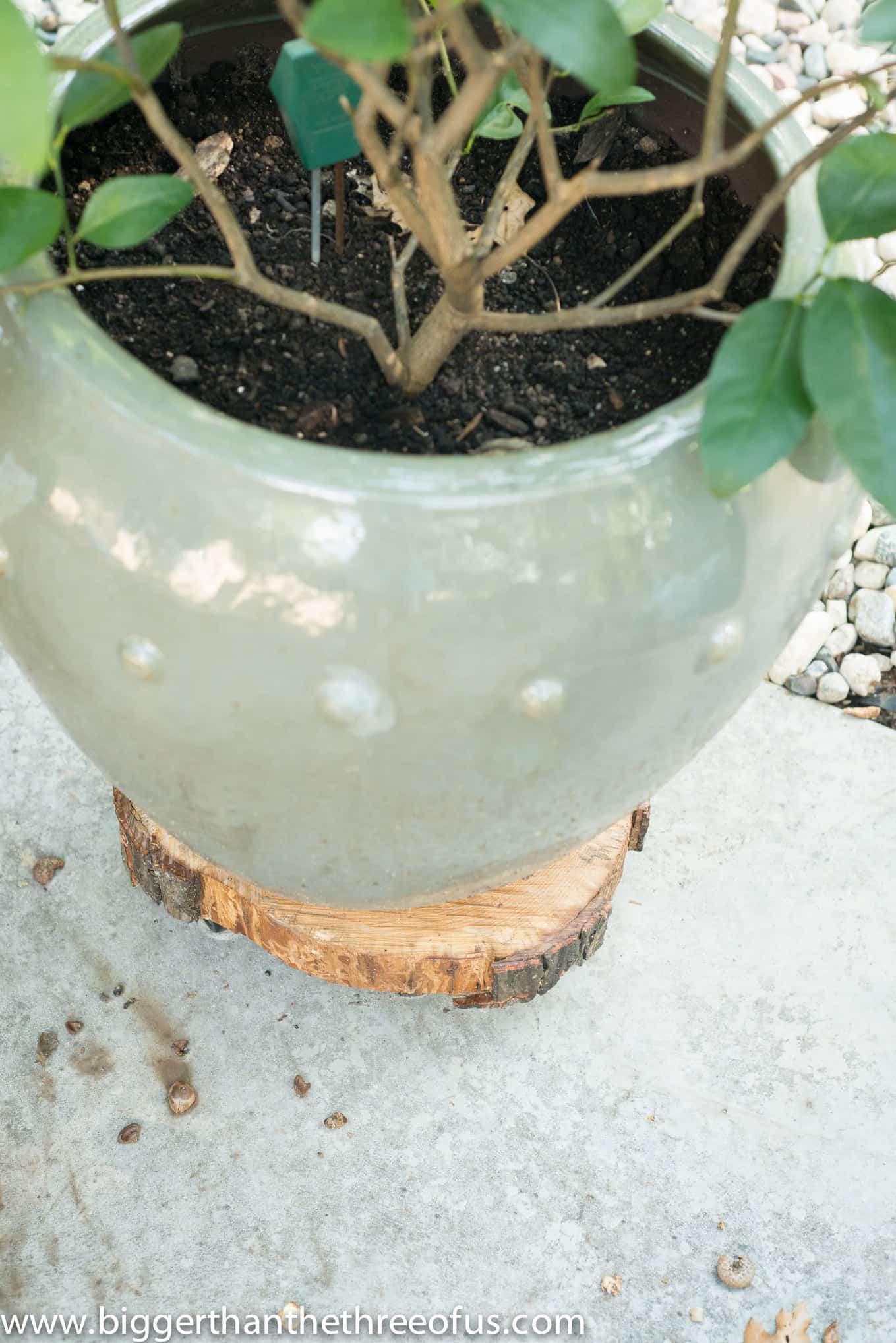 p.s. Anyone have any great tips for getting a lime tree to produce in Missouri? I've had mini limes both years and the tree has dropped them. We have a pH meter and we try to baby it… and nothing. It's pretty disappointing because come on… #ineedmoremargaritas.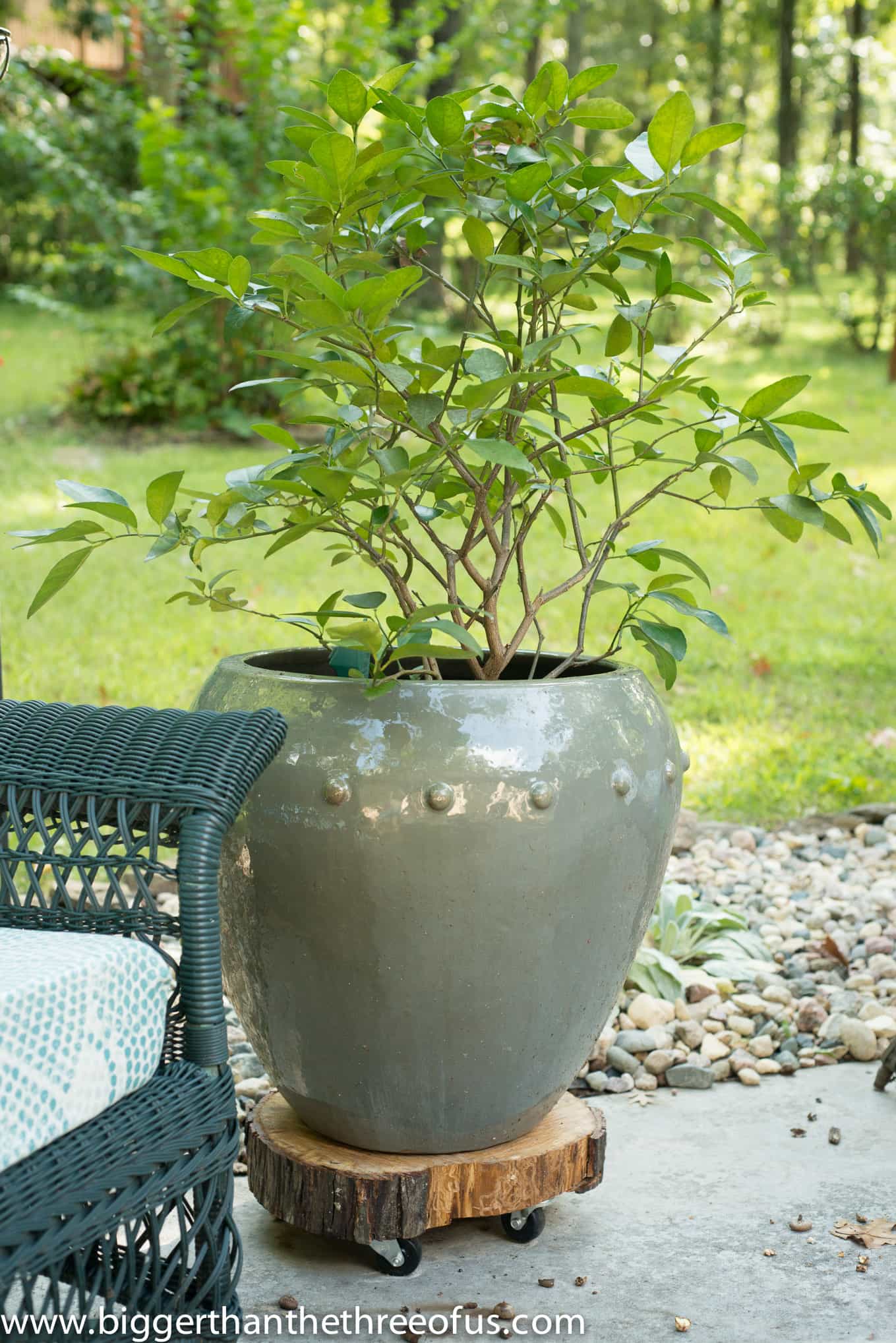 Pin For Later: Heavy Duty Rolling Plant Stand


If you love this post, then you might like our DIY Bullet Planter or our DIY Plywood plant stand.
SaveSave