Are you game for easy DIY wood projects? If so, you are going to love this DIY Table Planter perfect for a few succulents to be planted in!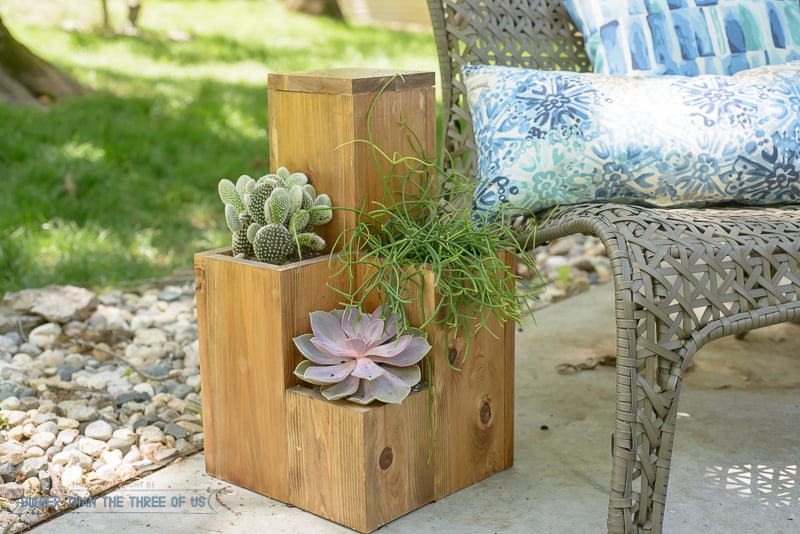 DIY TABLE PLANTER
Don't you think it's the cutest table planter that you ever did see? Seriously though, I was just making up the wood plans as I was going along, so I wasn't sure how it was going to turn out.
It looks pretty straightforward and I think you'll find the tutorial to be pretty straightforward but man oh man, the math gave me headaches.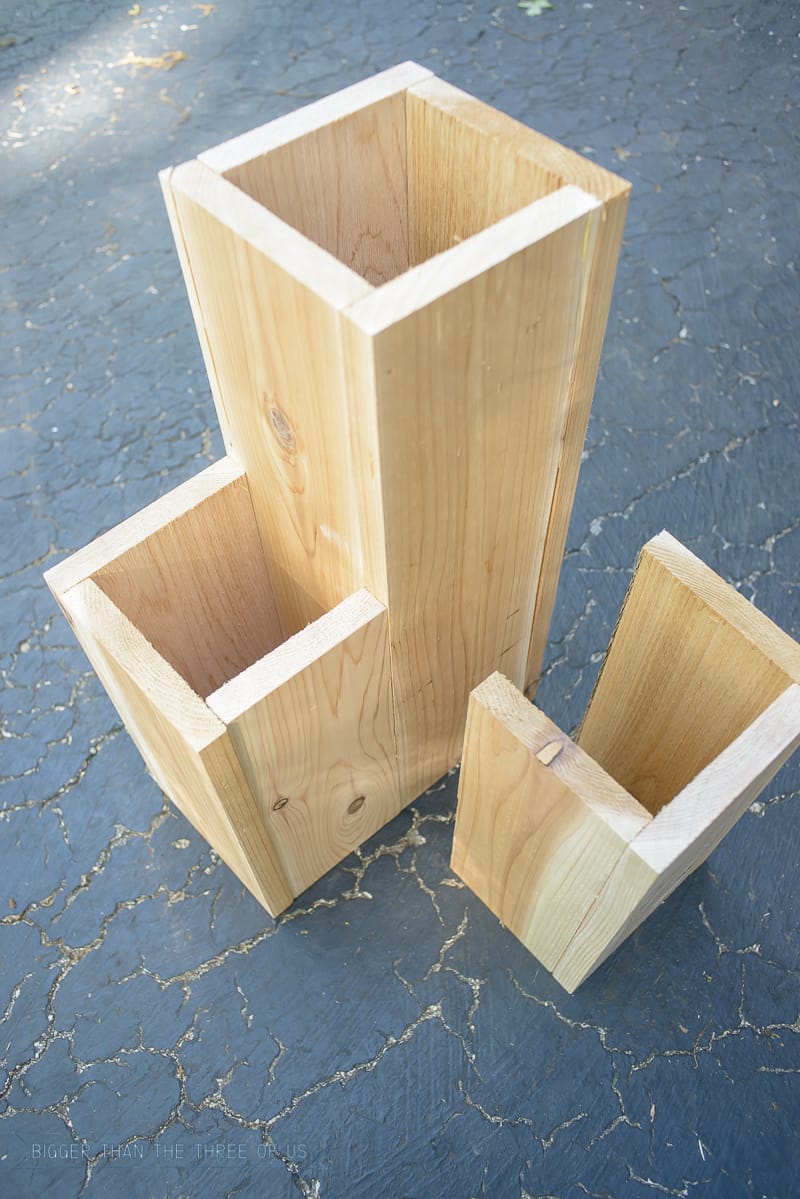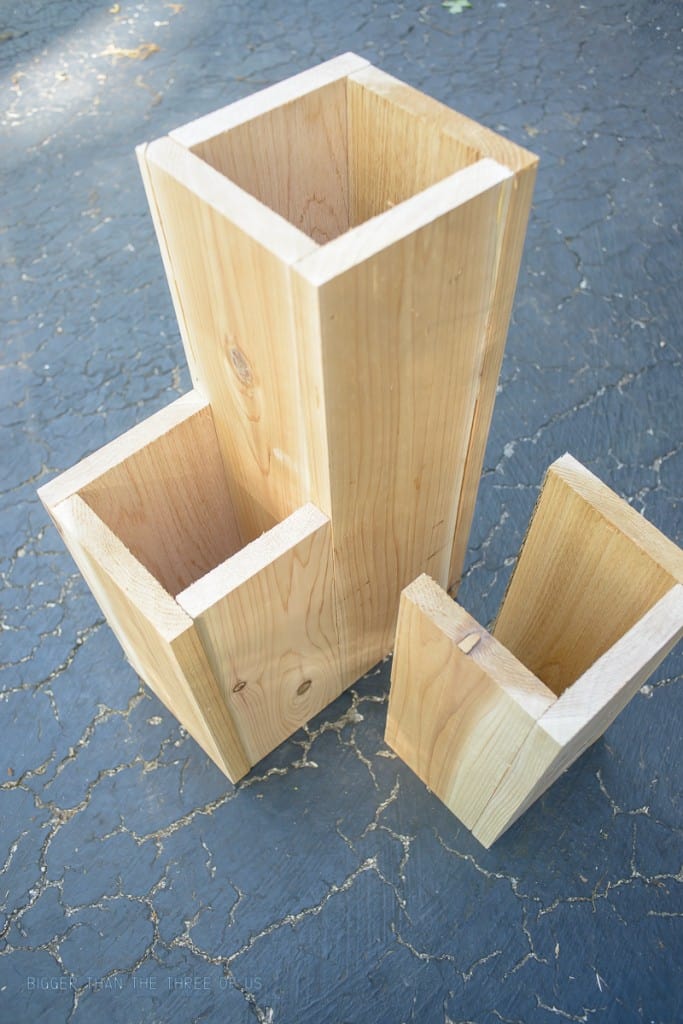 I have to be really honest about this and say that my husband had to help me figure out the math a bit. It's called teamwork right?! He's great at math and I'm more of a budget and spreadsheet type girl.
There are a few steps to make this, but once you get the hang of the first box you see how the rest comes together.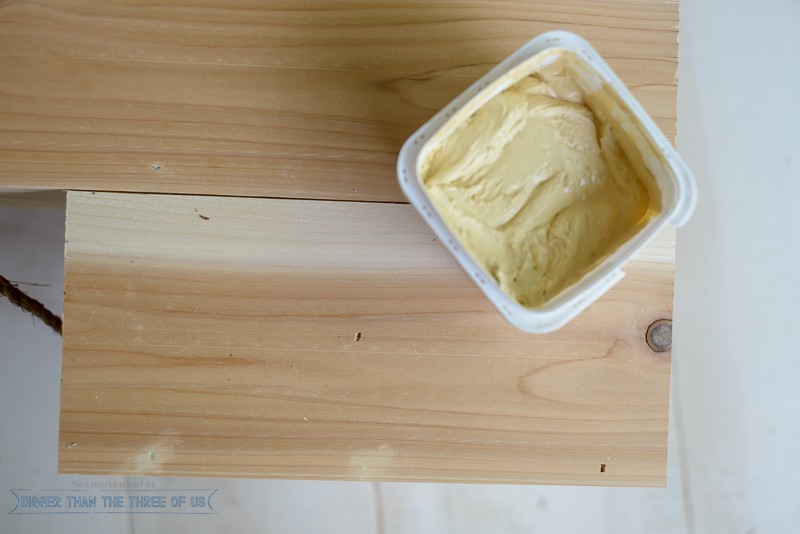 We needed a table next to this chair and it totally made sense to make a table planter box so that it was functional and pretty.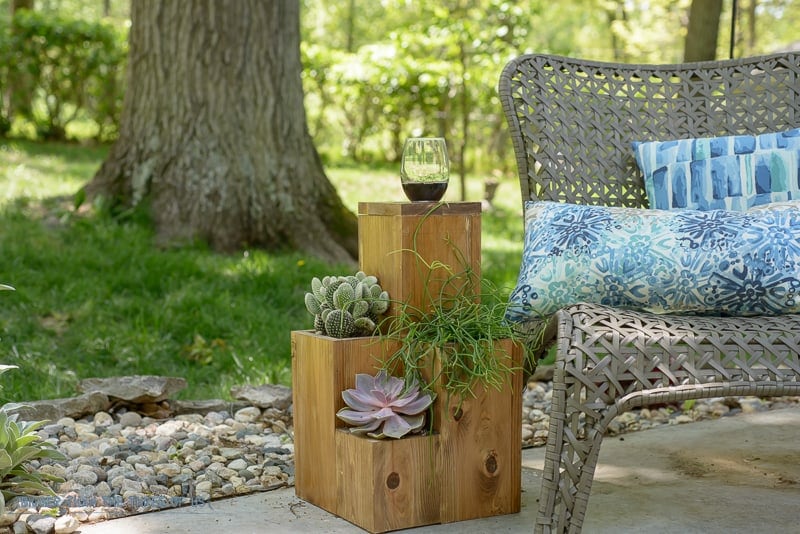 I shared the full how-to over at eHow! Hop over to see it and tell me what you think if you try making one.
Once you make the planter, have fun with picking up your plants for it. I'd recommend succulents! I planted some a few years ago in mine and have brought the planter in every year once it gets cold and they are still doing well.
*Affiliate links below. Thanks for supporting this blog. Click to read my privacy and disclosure.
SHOP SUCCULENTS FOR WOOD PLANTER

p.s. If you want a wood planter that is a bit simpler, I made a hanging indoor wood planter that I really love and then my friend, Aniko, made this DIY wood planter.
Pin This Easy DIY Wood Project For Later: