Are you the type of person that's glad it's Monday or not? I'm not really sure where I fall. I definitely like structure, so if the weekends lasted longer they might bother me. But, I could take a three day weekend every week with my boys at home. I could definitely handle that. Random thoughts for Monday, right? How was your weekend? Do anything special? We spent most of the weekend moving my mom (she just bought a new house) and moving some our furniture back in from the sunroom. It was definitely a full weekend.
Have you been catching up on Snapchat? I love snapping and chatting over there (I'm biggerthan3ofus). There's no pressure for anything to be pretty – it's just real life. Anyways, pop over there if you want to see more of us; or more of my crazy, weird personality; or just more of what I'm thinking about and doing. Today though, I want to share a tutorial that I did for eHow. I made a DIY Planter Pot Table Combo for the Patio.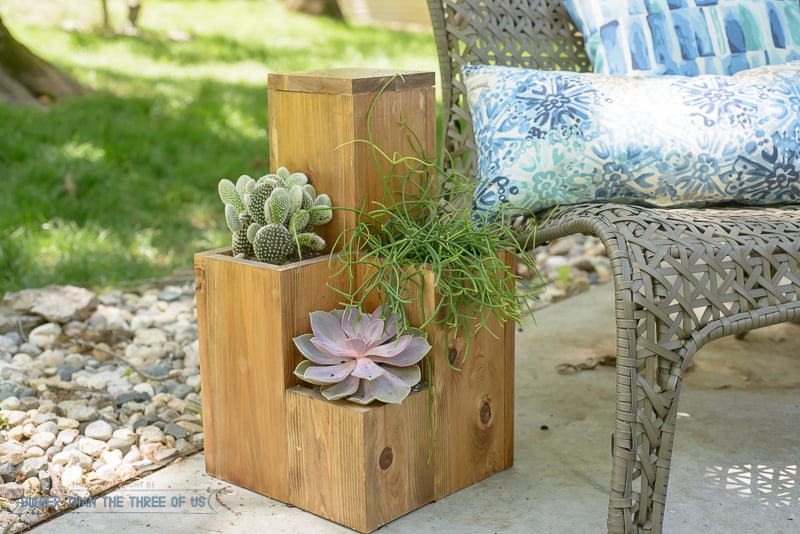 Didn't it turn out adorable? Seriously, I wasn't sure how it was going to turn out. It looks pretty straightforward and I think you'll find the tutorial to be straightforward but man oh man, the math gave me headaches.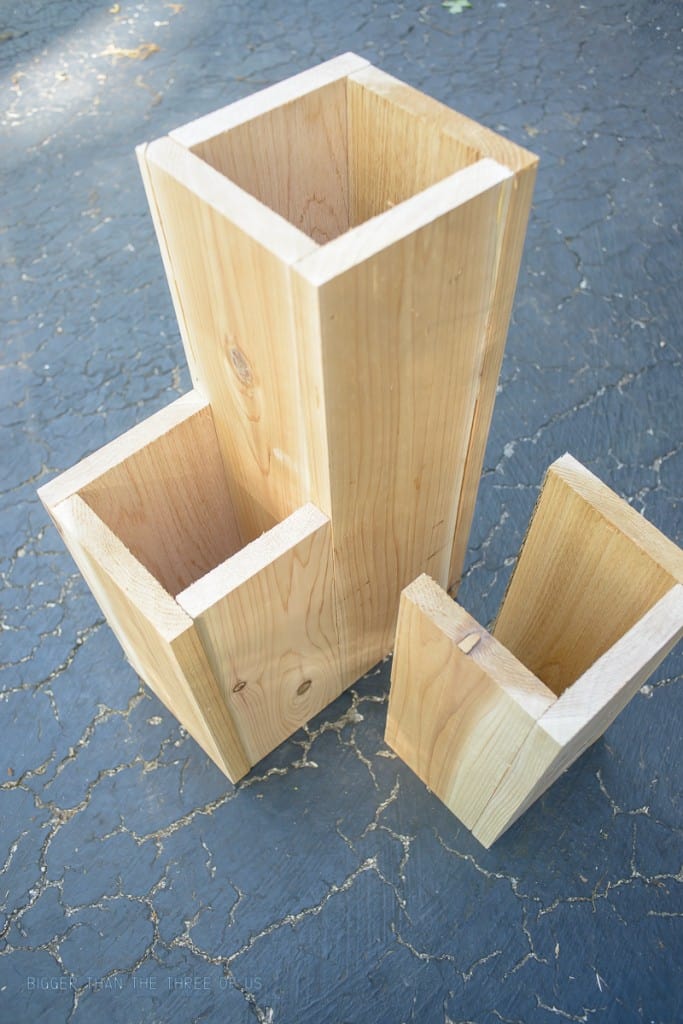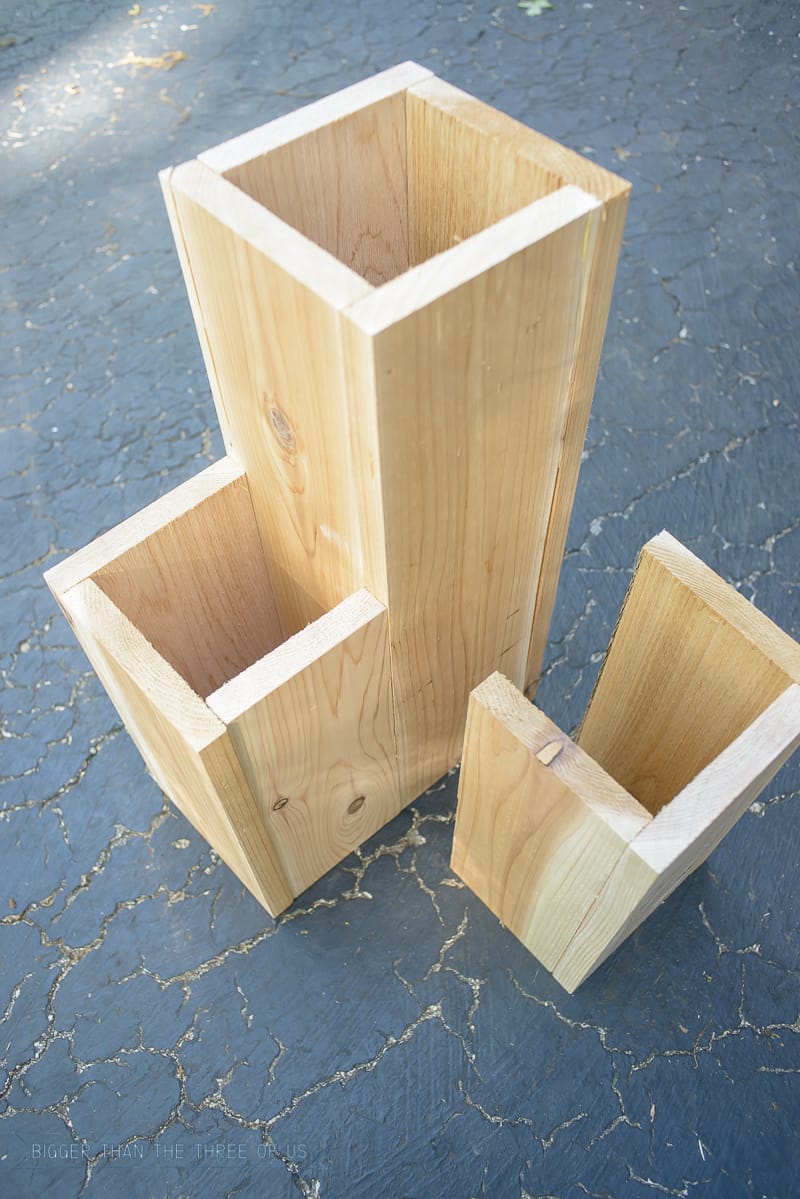 Ok, let's be real for a second. It gave me headaches to wait on Luke to figure the math out. Yep, math that includes fractions (or angles) and I don't mix. Give me a budget and a spreadsheet and I'm your girl. Well, unless I'm the one following the budget. But, that's semantics.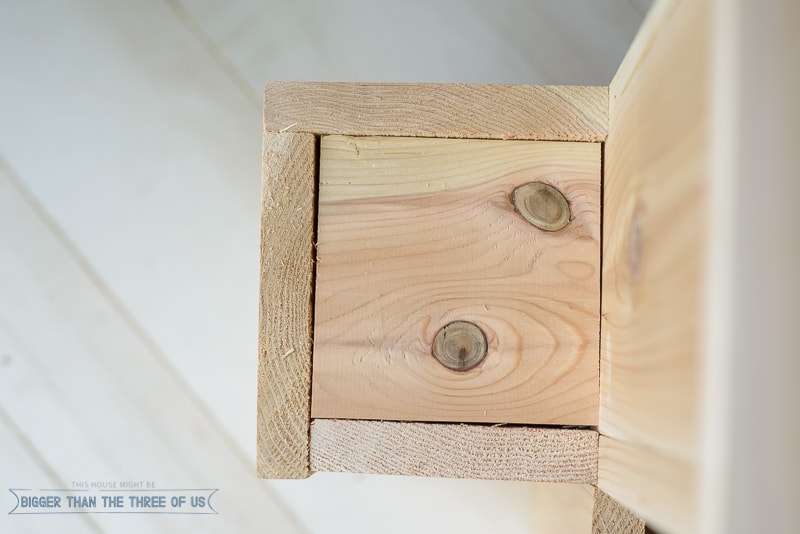 There are a few steps to make this, but once you get the hang of the first box then you see how the rest comes together.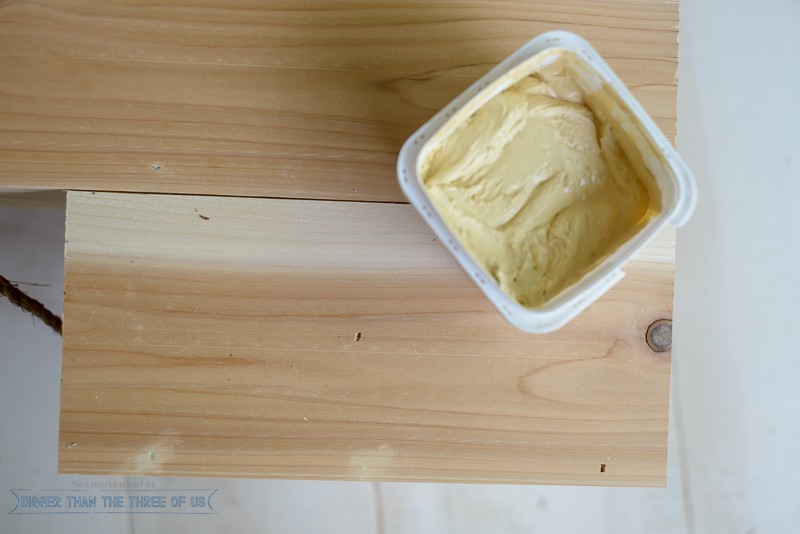 We needed a little table next to this chair and this one fits the bill.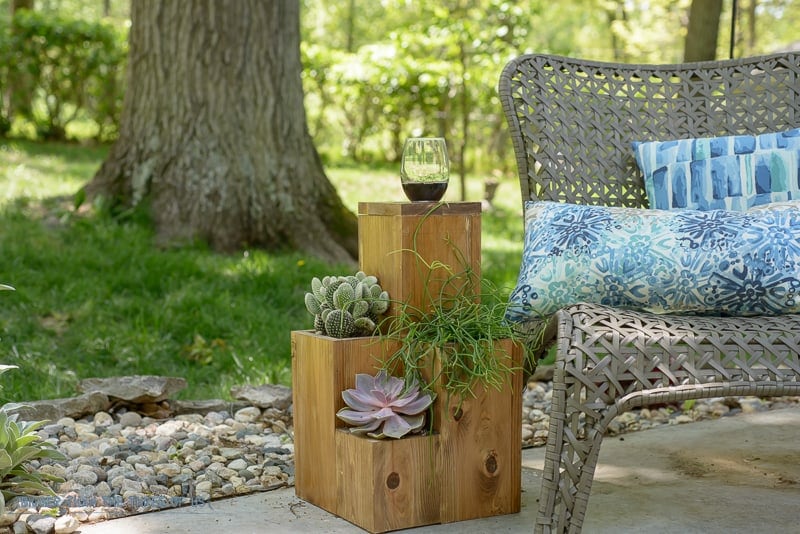 Get the full how-to over at eHow!