Looking for inspiring board and batten wall ideas? I'm sharing some unique batten board uses within the home to help inspire your wall moulding project! Plus, a few batten and board tutorials to make your room come to life.
As I was trying to figure out what type of wall trim to use to hide the secret door in the basement, I stumbled across some of the best examples of battenboard. Lots of DIYers have put in batten board wainscoting within their homes and I get why. It's a relatively low-cost project that doesn't take a lot of skill or tools.
We ultimately decided to install vertical shiplap in our basement stairway because we found an amazing deal on the wood panels. But, I wanted to share some of the images that were inspiring me to consider doing a board and batten wall in the stairway to begin with.
Unique Board and Batten Wall Ideas to Inspire You!
I tried to share a range of unique board and batten walls but all one's that I would consider for my style.
Style 1: Richly painted board and batten interior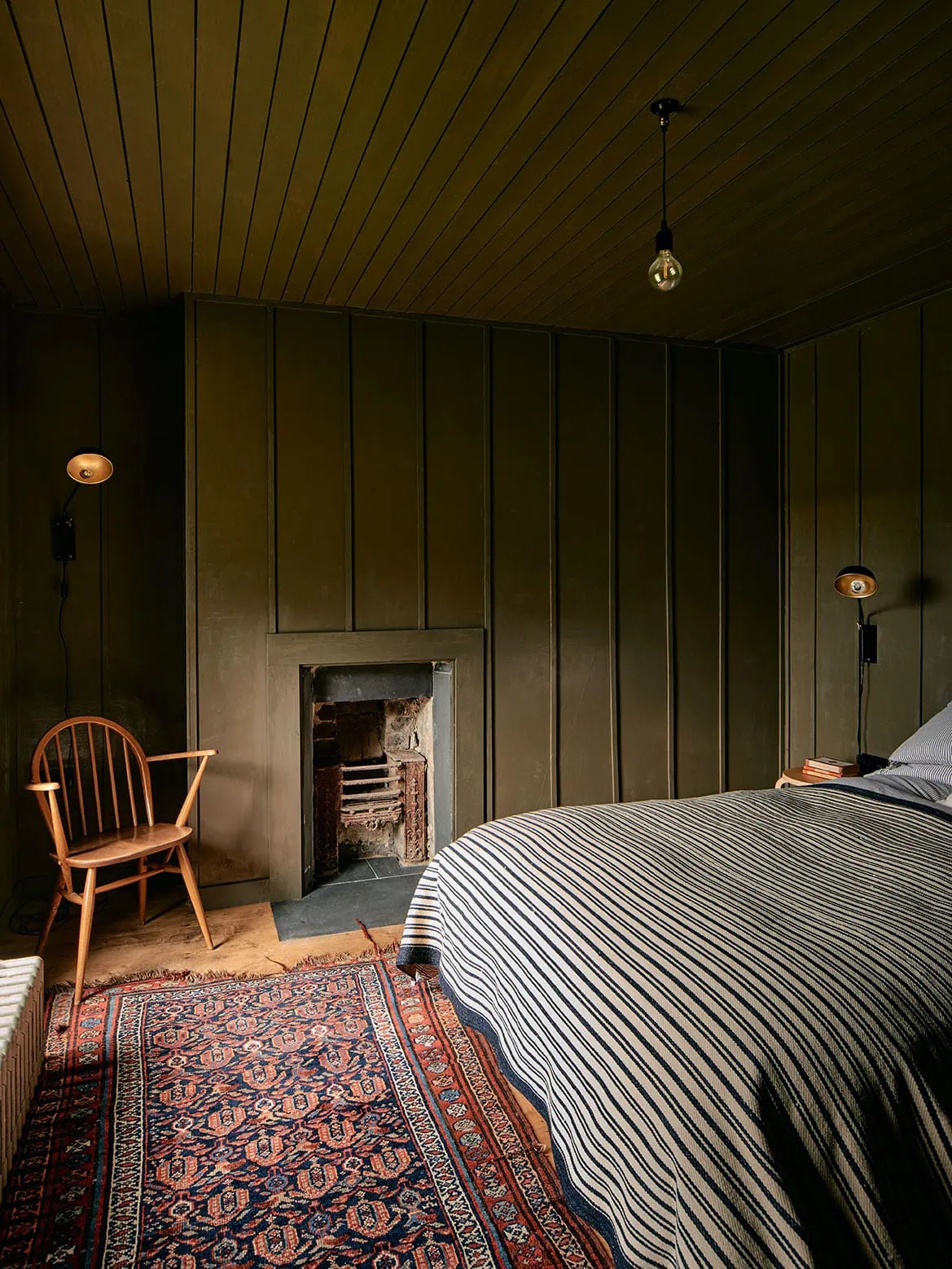 First off, this is one of the most inspiring images to me! I adore the green wall paint, vintage rug and the striped throw on the bed. Once I look past those things, I spy the modern board and batten which probably isn't actually "modern" at all. I think this home is a farmhouse; but some say that everything old comes back again and, for some reason, the skinny battens just pull a tad modern to me.
Style 2: Board and batten bedroom
When I think of the perfect trim accent wall, it's one that quietly adds a layer of interest to a space. If you look closely on this batten wall, you can see how it continues behind the dresser making me think that it continues throughout the whole bedroom. In my opinion, most spaces feel more collected and cohesive with walls that have the same wall moulding. So, instead of doing an accent wall, think about how it would look to continue that look throughout the whole room.
Style 3: Wood batten board wall
When searching for a trim accent wall option, a lot of the walls that pop up are painted. I get why, too. You can buy cheaper wood when you are painting it because the texture, how the wood takes stain, etc., aren't going to be front and center.
If you like the look of stained wood paneling or trim, this is going to be a more expensive project but it'll be gorgeous if it has vibes similar to this room!
Style 4: Floor to ceiling DIY board and batten walls
I really like this example of batten and board walls because there are GREAT before/after's of the space. You really get to see what the wall trim adds to the space because everything else in the space stays the same.
Style 5: Dark paint board and batten full wall
This board and batten bedroom has so much charm! I like the slightly larger wall spacing between each vertical wood trim piece.
Style 6: Modern board and batten accent wall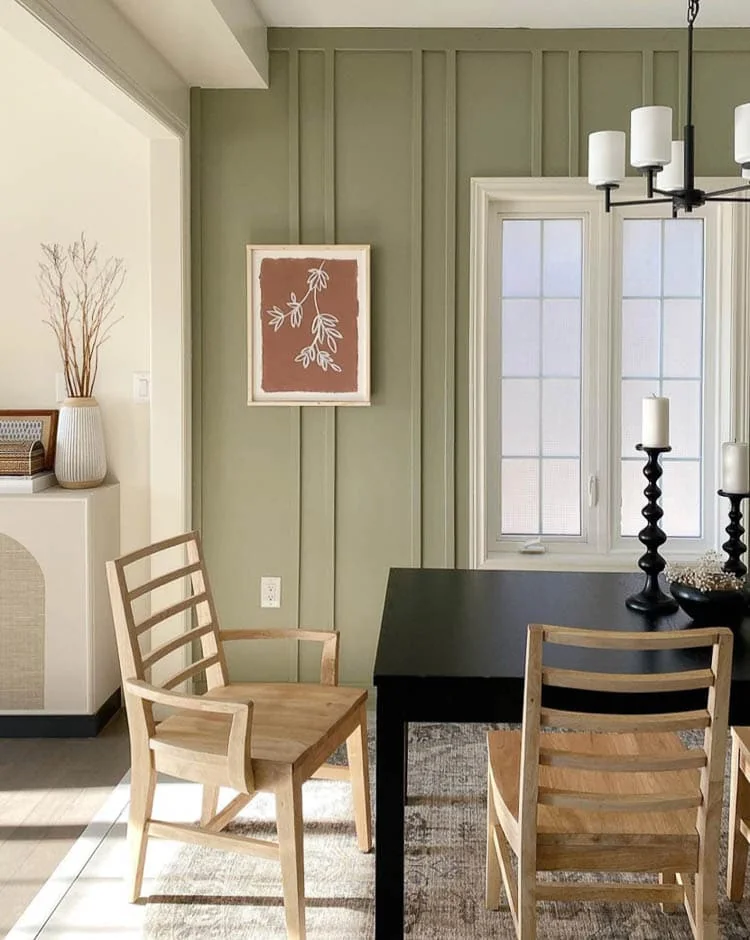 This board and batten accent wall is unique because it repeats a pattern with the accent wood pieces that I haven't seen before. I think in a room with four walls this might be hard to take in with the eye but, from this angle, this is a cool modern board and batten accent wall!
Style 7: Board and batten entryway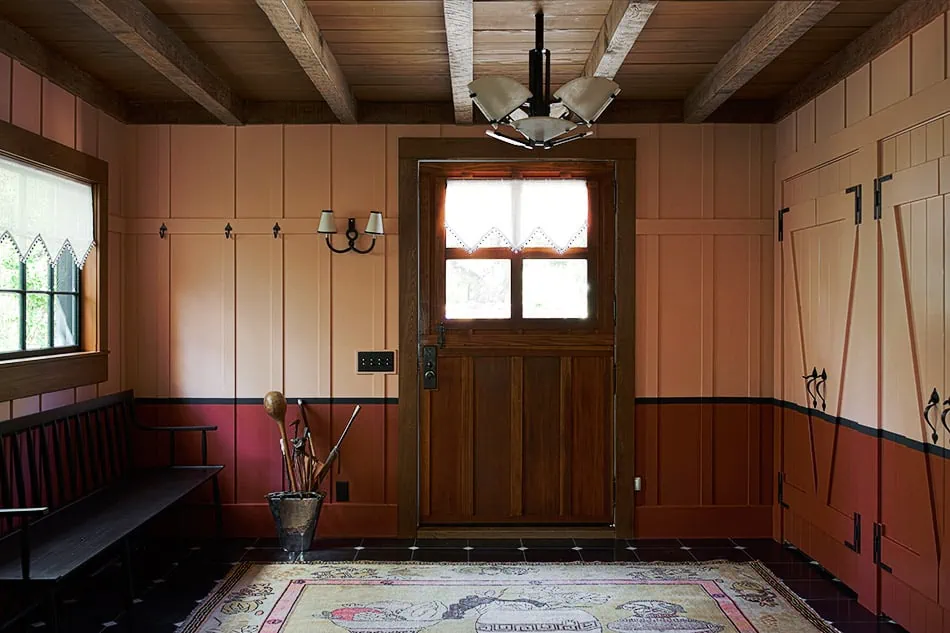 Ooooh la la, right? I love when I see creative uses of paint colors on walls and this board and batten entryway is doing just that. Typically, I think ¾ wall paint or ½ wall paint are best suited to a guest bedroom but this entryway is showing me that I need to reconsider that thought.
Style 8: ½ Wall with wall trim on the top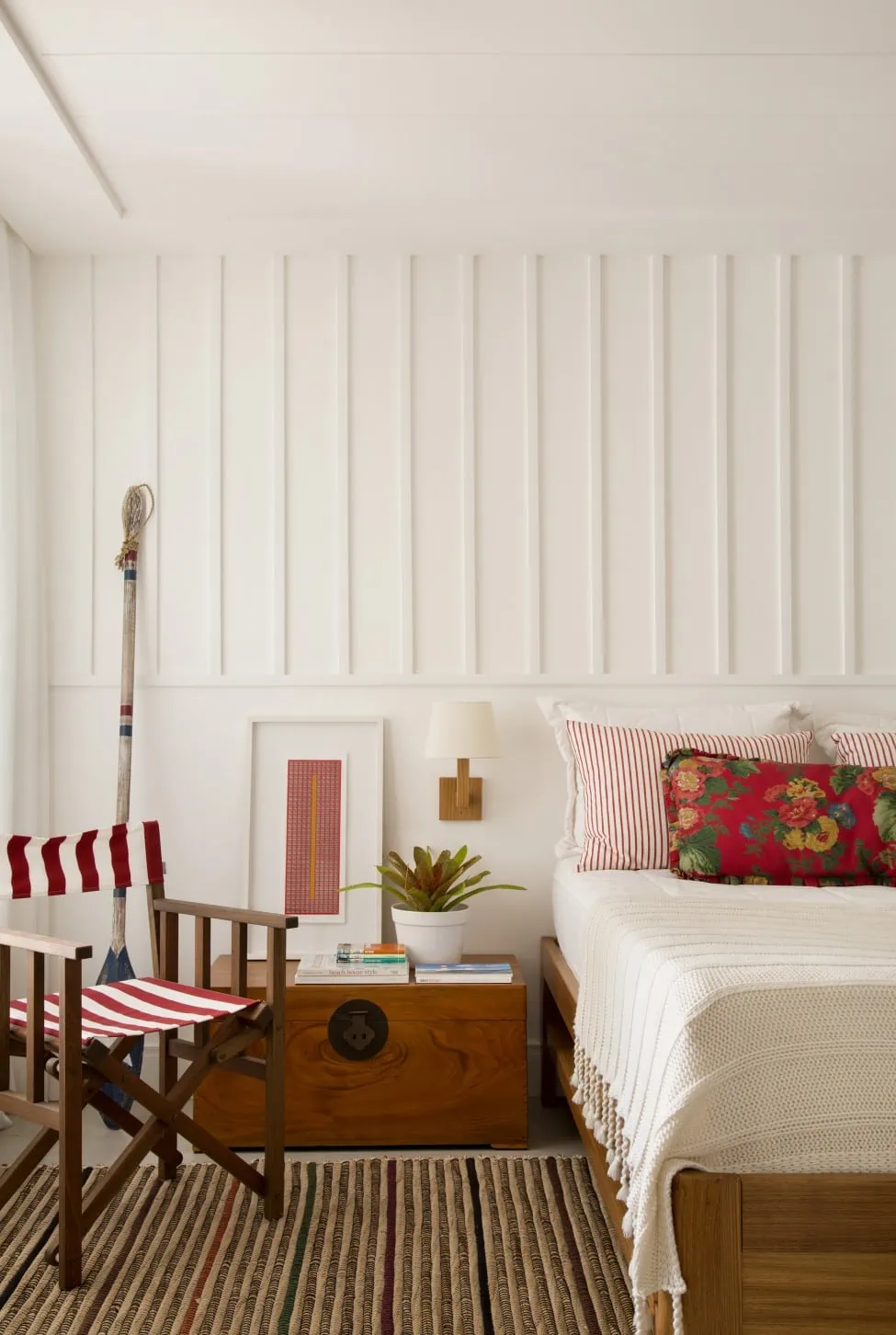 In all my online sleuthing of different types of a batten board wall, this is the ONLY example I found of doing the wall moulding on the top ½ of the wall instead of the bottom ½. I think it totally makes sense to try this style in a bedroom when you are basically using the blank wall space to act as a long headboard. It's definitely an unusual take on a board and batten accent wall, but I'm here for it!
Style 9: ¾ Wall wainscoting with shelf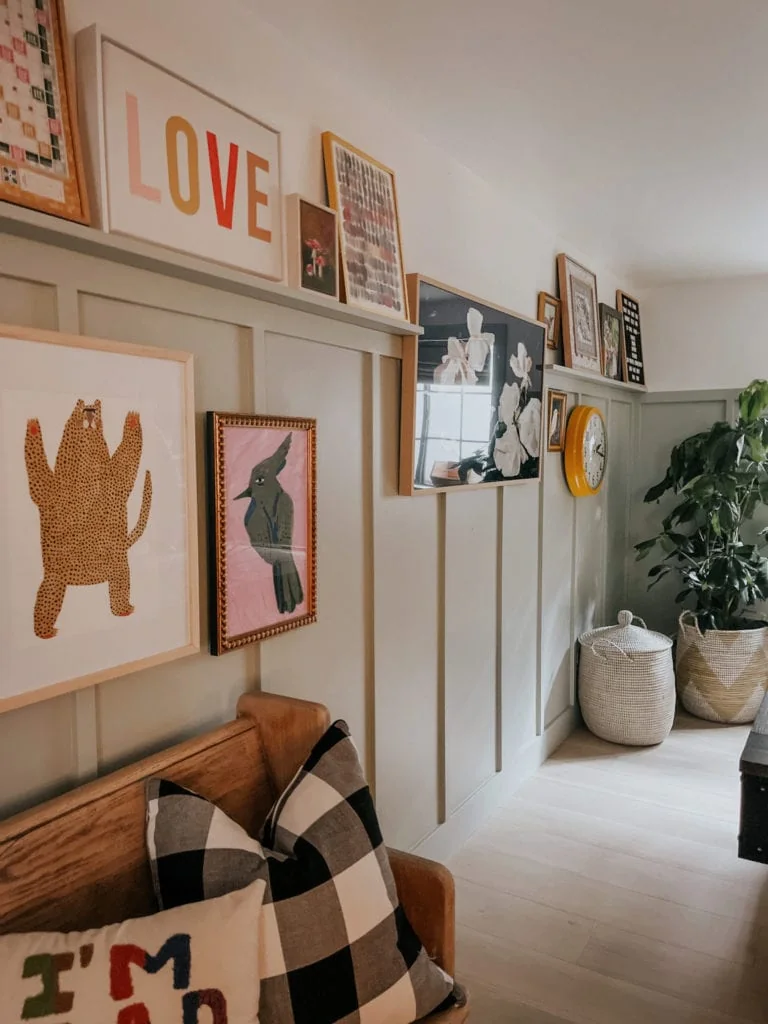 I wanted to show you this trim accent wall with shelf because it's such a cute idea that could be incorporated into lots of different styles of rooms. I think it could easily work in a bathroom, playroom or guest bedroom but it's shown here in a basement!
Style 10: Mid-toned wood batten wall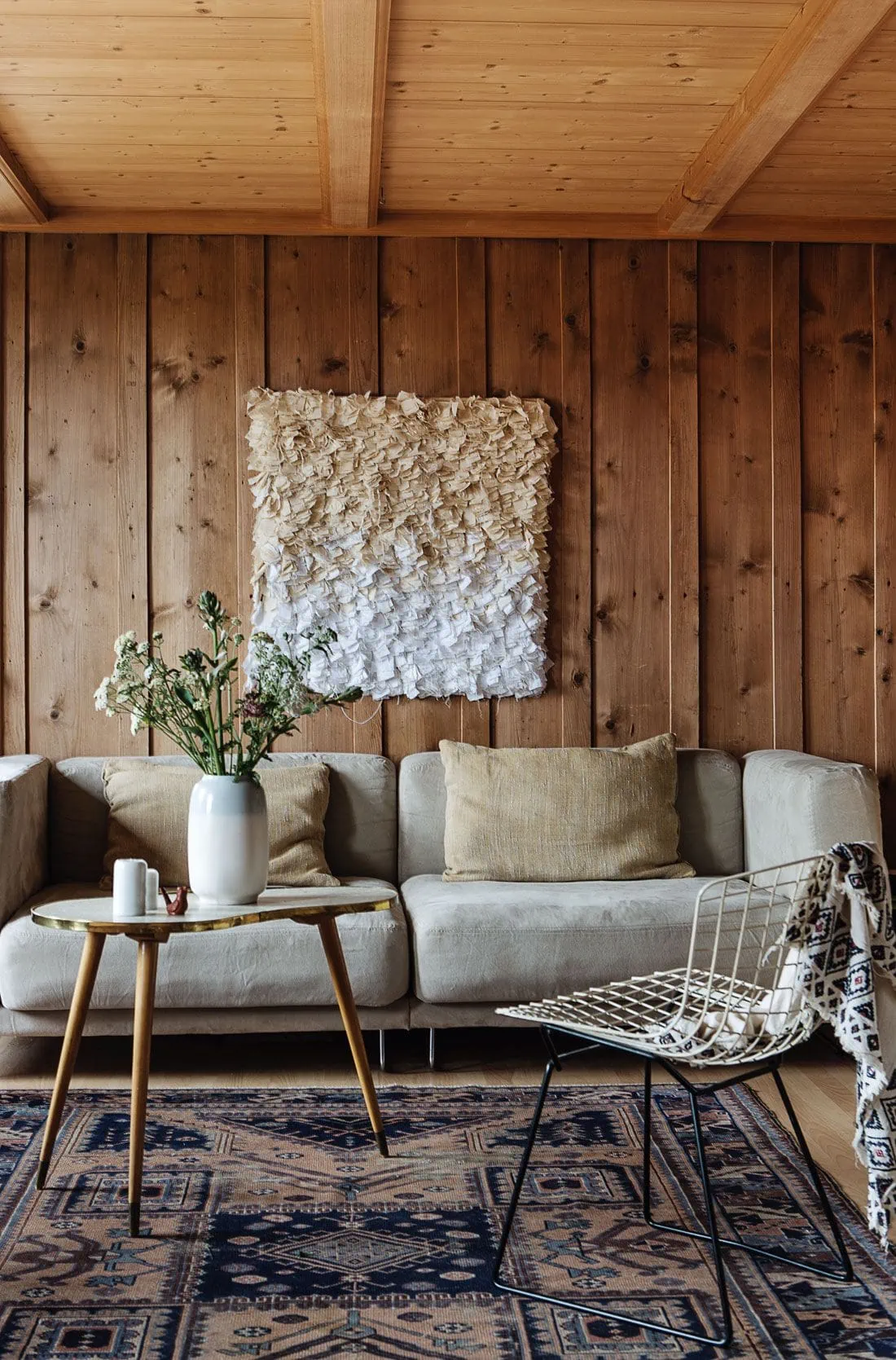 Last but not least, another example of a stained wood board and batten wall. Just because going with stained wood trim is a bit more expensive, doesn't mean you shouldn't consider it. It's just stunning and way different than what you see most people install within their homes.
Because I haven't installed any of these, I don't have any how-to tutorials to share of my own. I did round up some tutorials that I thought were great to help you get started in creating your own batten board wall!
I'm curious to know... would you consider one of these board and batten wall ideas for your home? I've got my potential home library space on my brain and it's really got my wheels spinning on whether it's a good idea to incorporate in my space!