Special thanks to BLACK+DECKER for sponsoring this post and for introducing me to the AutoSense Drill with it's automatic clutch. 
I'm so excited about today's post! Not only am I giving you an amazing (yep, it is!) tutorial for adding a bucket and pulley to your playset, but I'm also giving away a BLACK+DECKER Autosense Drill. Fun stuff, right? Yep!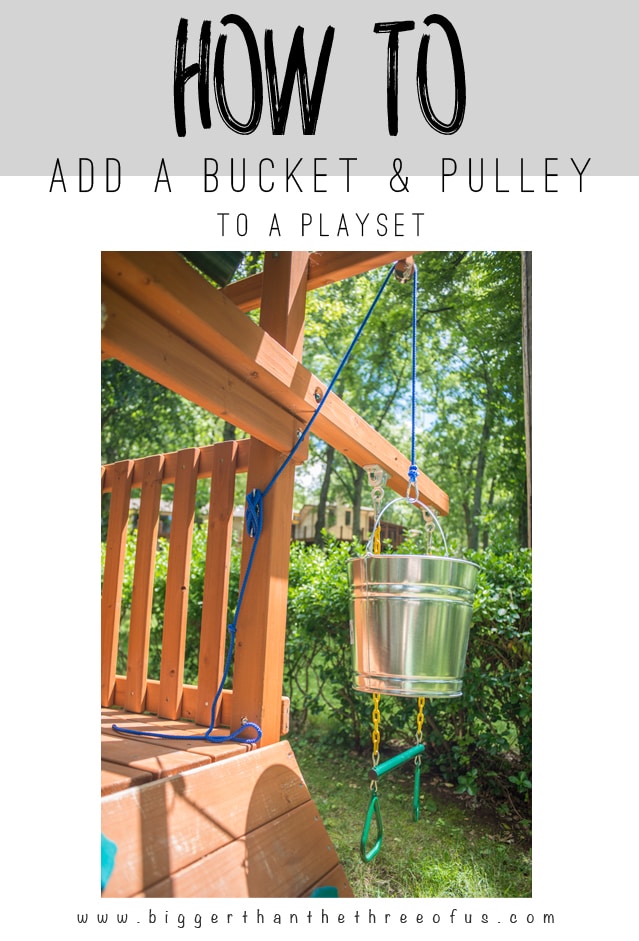 So, first you need to gather your supplies.
You will need:
Galvanized bucket, rope, carabiner, pulley, loop attachment and a cleat.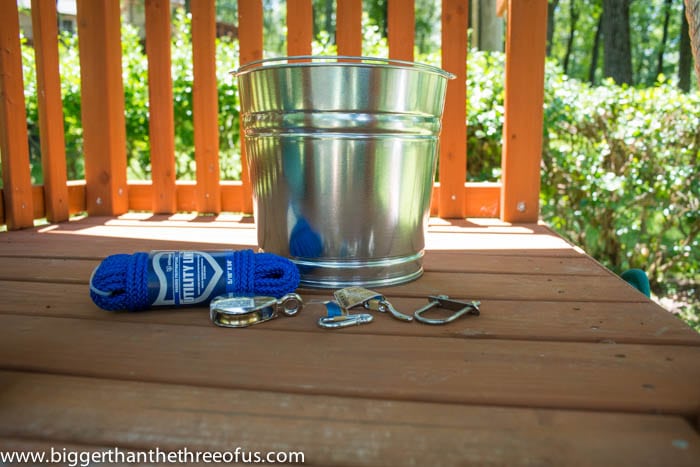 As far as tools go, you will only need a drill. Now, only a drill does not apply to what we used. We used the BLACK+DECKER Autosense self-torquing drill. No more arm wobbling because of the weight of the drill. This baby is light and powerful!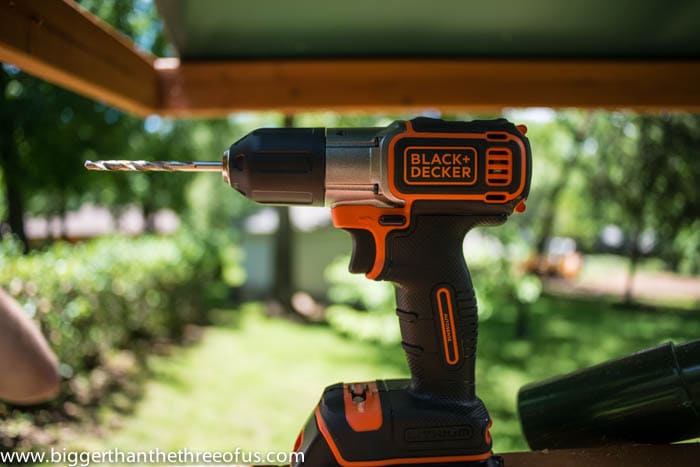 Start by deciding where you want your bucket to hang. We determined that it would be best for ours to hang by the monkey rings. We wanted our little guy to be able to pull/lower the bucket without hitting anything and also be able to use the monkey rings while the bucket was down.
Next, you need to determine placement on your beam. We centered from top to bottom.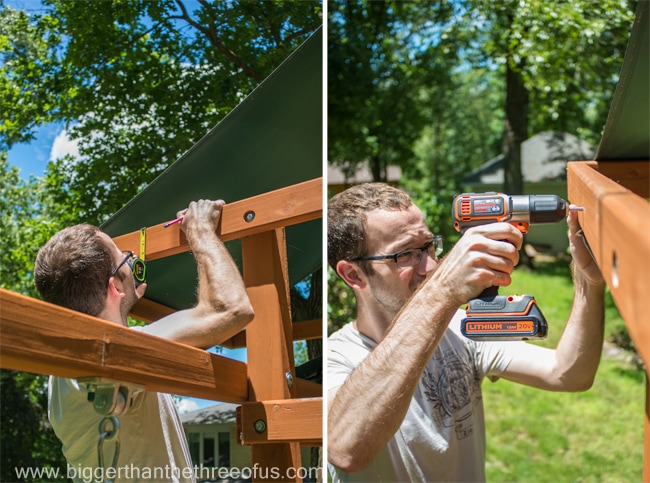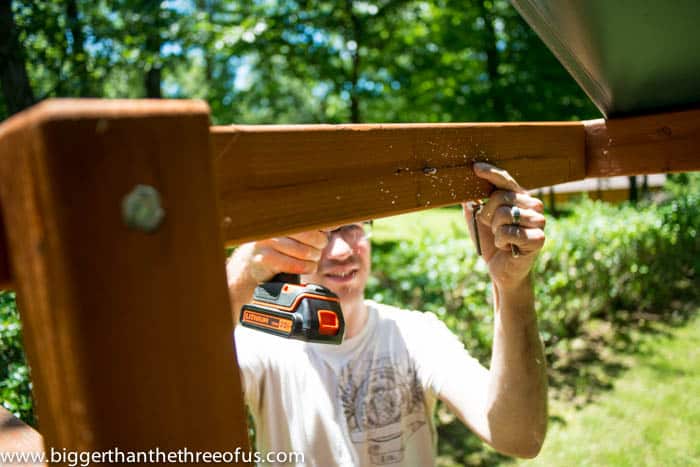 Cute little helper = optional!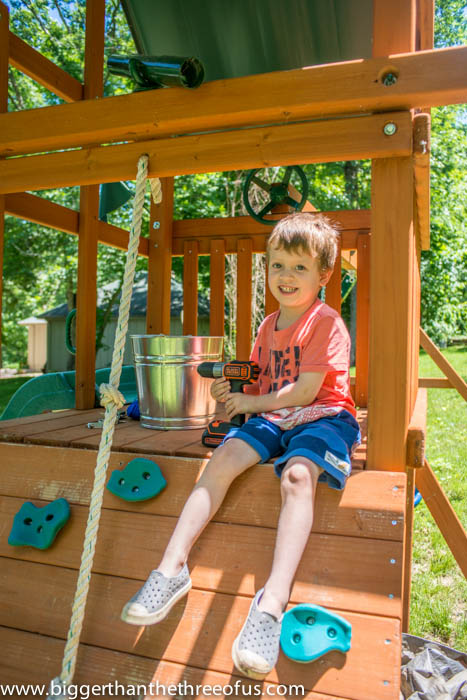 Place your pulley on your hook and then put your hook in the drilled hole spots. Tighten up the bolts on the back.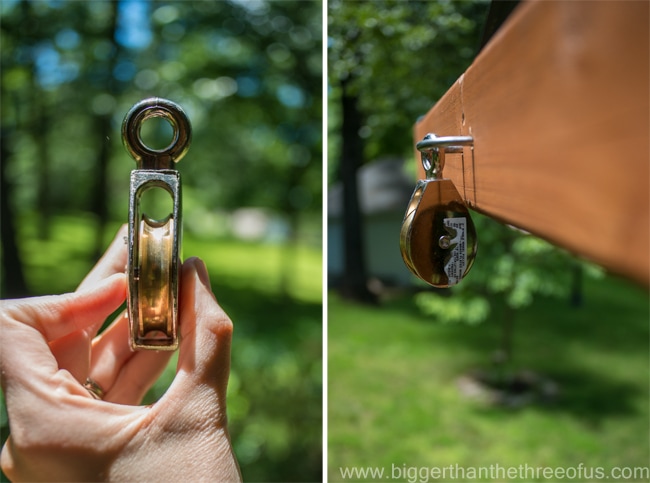 Next, you need to make a knot in the rope around your carabiner.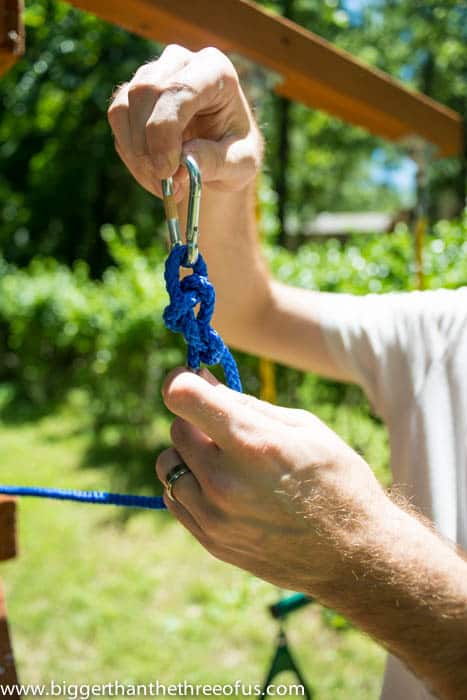 Hook your carabiner on to the bucket.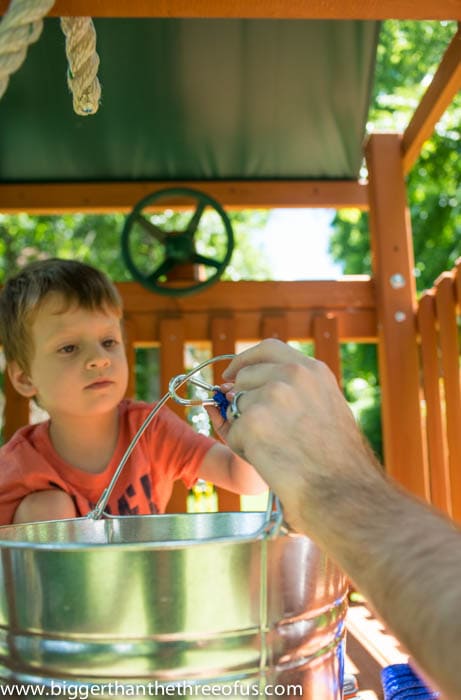 Thread the opposite end of the rope through your pulley and then burn the edges of the rope so that you don't have any fraying.
Inside the playset, decide where you want your cleat to be (where your rope ties off). Make sure the place you choose is easily assessable for little hands/arms.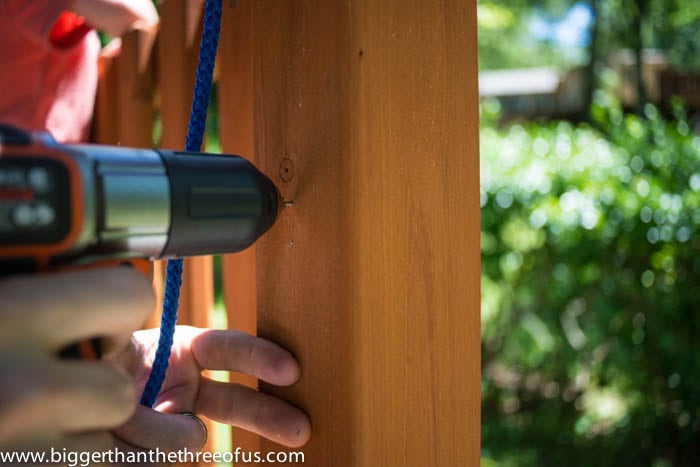 Place your cleat and screw in your screws. So, the cool thing about the BLACK+DECKER 20V Max Lithium Drill is that it has an automatic clutch, meaning that you just set the drill to drive mode and it determines when your screw is flush/in. Pretty amazing, right? No more grinding screws or trying to determine how much force to use, this baby does all of that for you!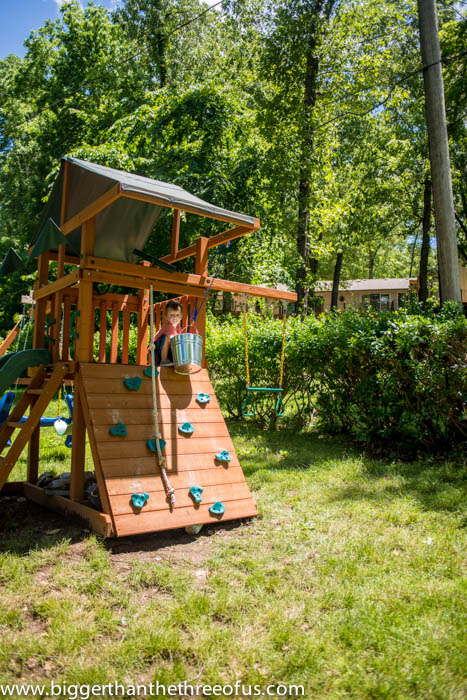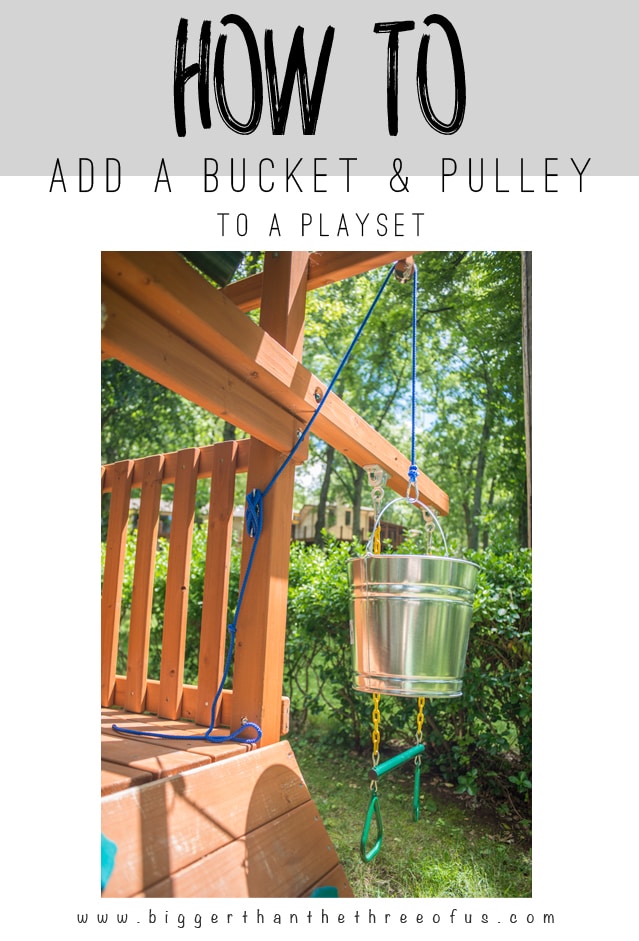 Who's ready for the giveaway?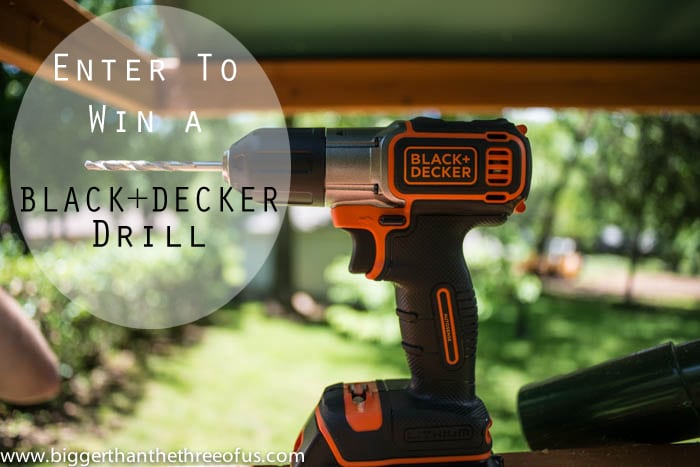 Visit BLACK+DECKER and tell me what you love best about the AutoSense drill and how you would use that feature in your next project. Leave a comment on the blog by June 30th for your chance to win! One winner will be chosen randomly and a drill will be shipped to you. Good luck!
Linking up to:
It's A Summer Celebration
Linking up to:
C.R.A.F.T., The Makers, The DIY'ers,  The Winthrop Chronicles, Home Stories A-Z, Hit Me With Your Best Shot, Work It Wednesday,  Fry Sauce and Grits, Liz Marie Blog, The Inspiration Gallery, Creativity Unleashed – The Bold Abode, Remodelaholic, Whipperberry, Tatertots and Jello, Link It or Lump It, Sunday Soiree and Frugal Crafty Blog Hop.