This might be a new record for "Pinterest Made Me Do It" posts…two weeks in a row! I'm on a roll, people. =) This DIY Car Light Switch was super simple, but I still love it. It's quirky and cute and perfect for Greyson's room.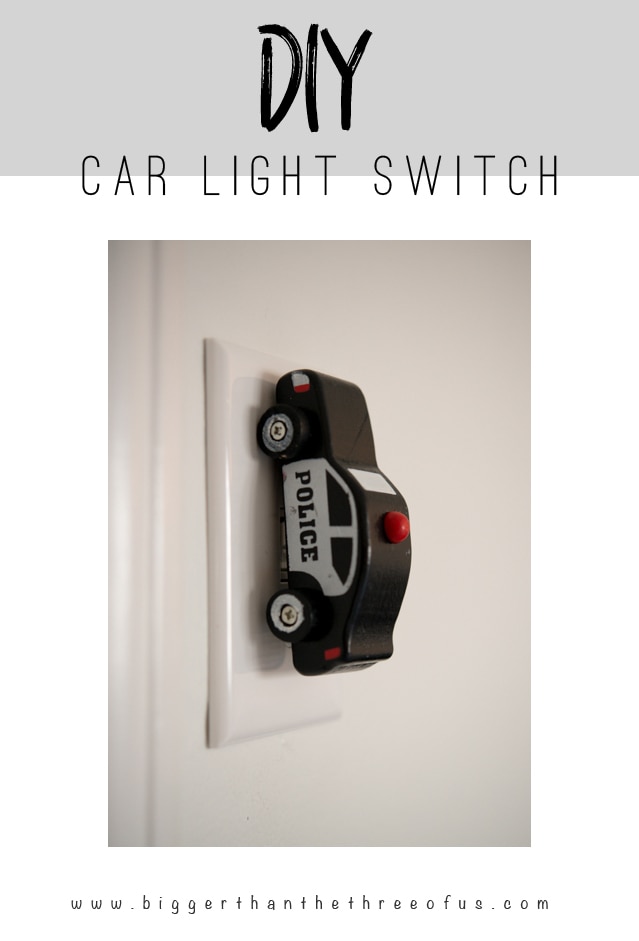 This is the image I had pinned.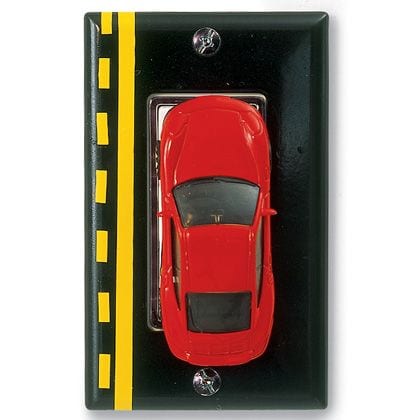 Spoonful has a great tutorial for making the light switch with electrical tape and a rocker switch. Head over there if you want to go with the rocker switch and metal car.
I on the other hand, wanted to go the "free" route so I came up with a way to do that.
You need a wooden vehicle. We have quite the stash of these, but if you don't have any Target usually has them for $1.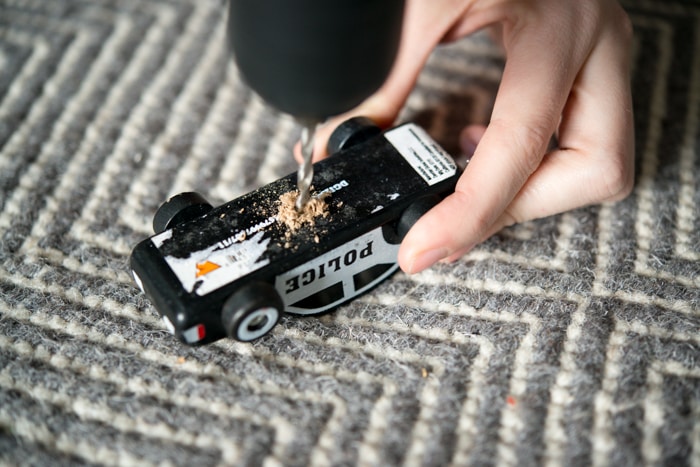 Drill a hold in the bottom. I used two different bits (smaller and then larger), making sure not to go larger than the light switch.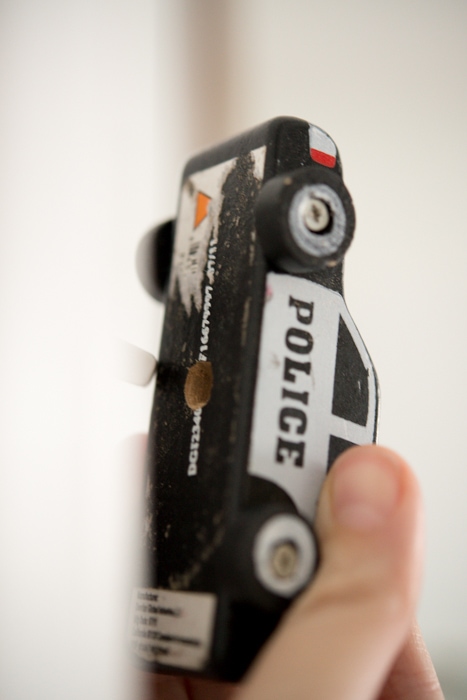 Test out your hole to make sure the switch fits firmly inside. Add a bit of super glue and let dry.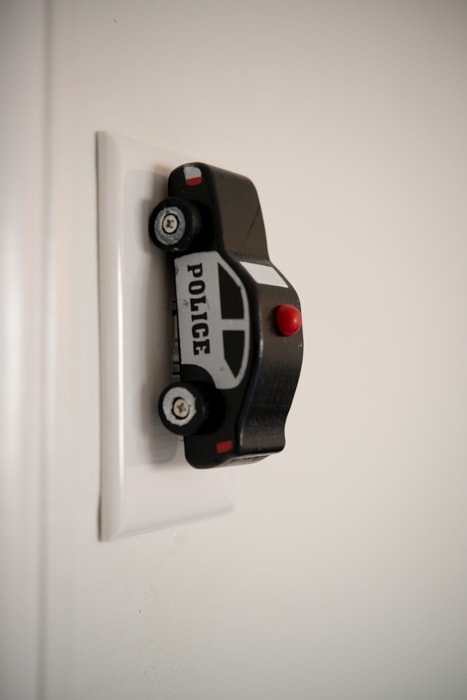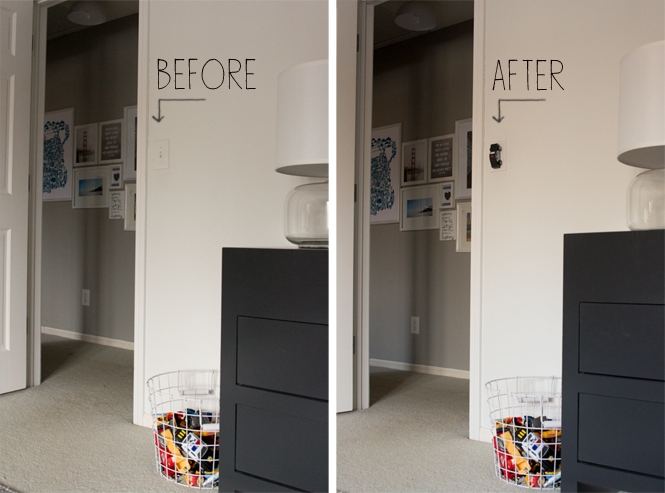 Love how this is an unexpected surprise. Fits with the "transportation" theme without being too much. Also, you can't beat free with a stick, right?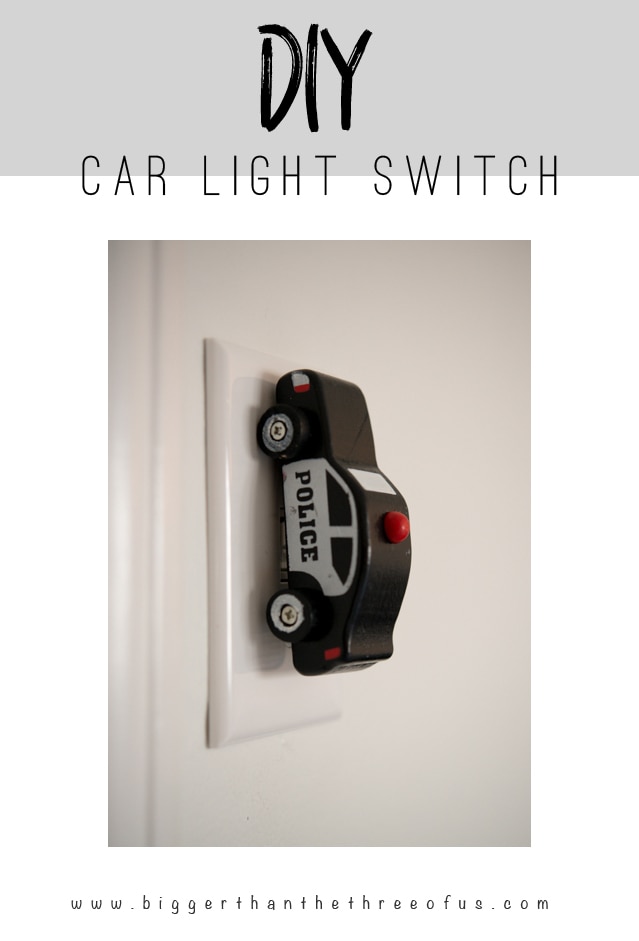 Linking up to: