It's been a few weeks since I've done a "Pinterest Made Me Do It," but I have another one to share today. When I posted the mood board for Greyson's big boy room, this light was on it: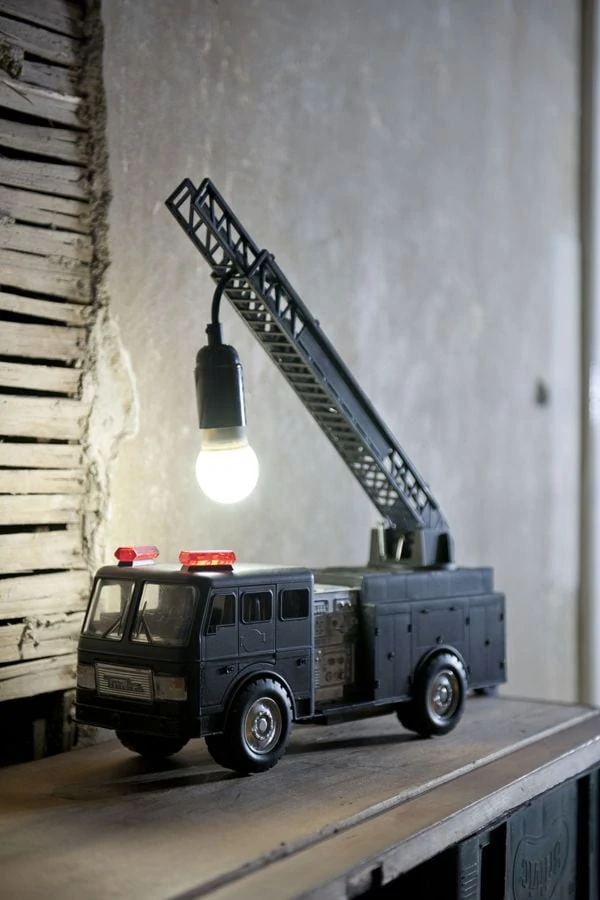 via Pinterest via Recyclart via Jasmine Orchard Styling
I had pinned it over a year ago and I still love it. When I had pinned it, I loved it as is, but now that Greyson is a bit older I know it had to change a bit. He would have a cow to see a black firetruck. Common, have you ever seen one? I know that wouldn't fly in his world room. So, red it is.
Last week, Luke and I had a bit of time to go looking for the perfect firetruck. I thought it would be a difficult find because the ladder has to be strong enough to support the light. I'd kept seeing this place advertised on Craigslist as a "toy flea market". I knew that was the place to go. Sure enough, they had one. $25, sold.
We took it home and cleaned it really well. I ordered a chrome tipped (40watt) bulb off of Amazon and dug out an Ikea pendant cord and we had all the pieces. All I did next was put it together. This was the easiest project ever and everyone likes it (score!).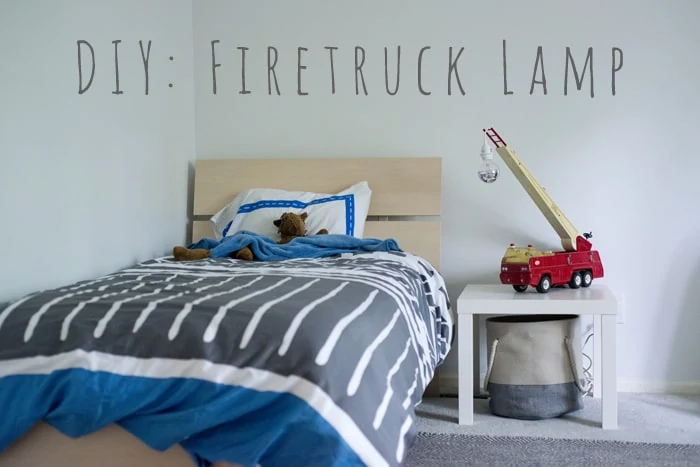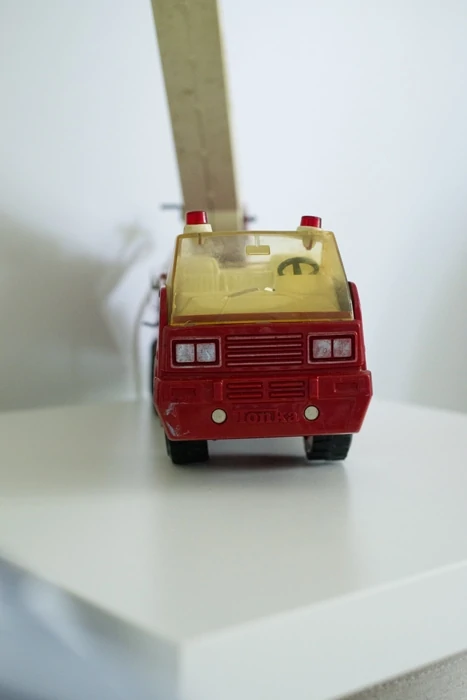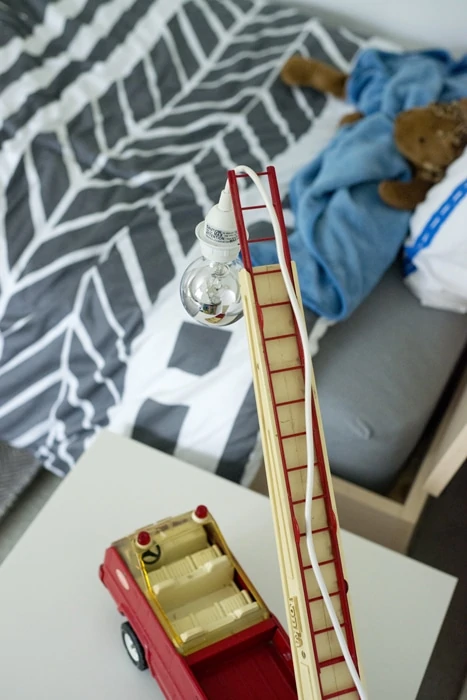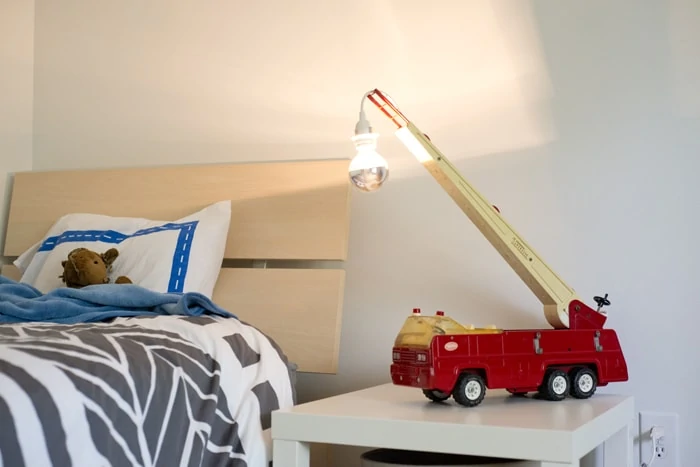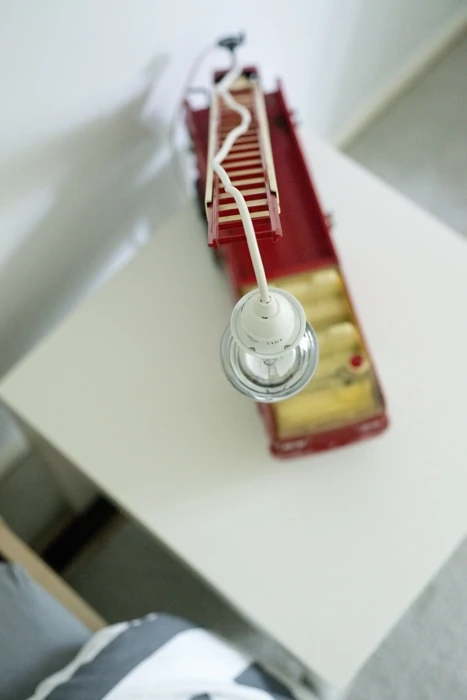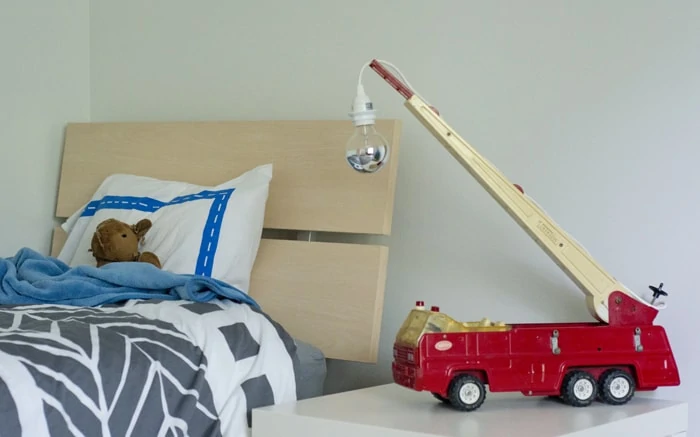 The one thing that I feel bad about is that this is by far the coolest firetruck that we have. Greyson seriously has probably over ten different firetrucks, but this one has a ladder that swivels and goes up and down. So far, telling Greyson that his is a light only has worked, but we'll see if that continues to be the case.
Oh and if you're curious, we got a TON done during our kid-free weekend. I'll share soon!
Linking up to: