Hey-hey! How's your week going? Hopefully, it's going well. Today, I wanted to share a project that I've had on my mind for quite some time, yet it took me forever to actually pull my sewing machine out and do it. I'm not sure why I get like that – I guess it's laziness. Who knows! But, this DIY Plant Bag turned out so cute and took seriously 10 minutes, max! It makes me want to reevaluate the other project ideas that I have floating around and get a move on doing those too!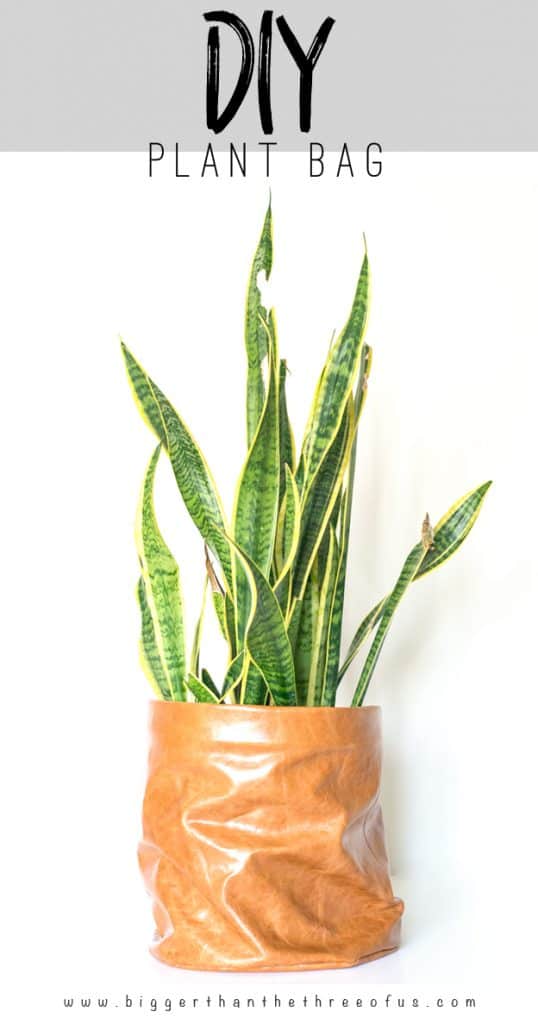 Just so you know, I am NOT the best with my sewing machine, and that's probably putting it mildly. I have no attention to detail, so if I can do this then you can definitely do this.
First thing I did was to grab a basket that usually houses a plant to use as a size guide. I flipped it over on my fabric (I used leather from the Leather Hide Store), and used the larger part of the planter to mark a circle on my leather (the backside of the leather).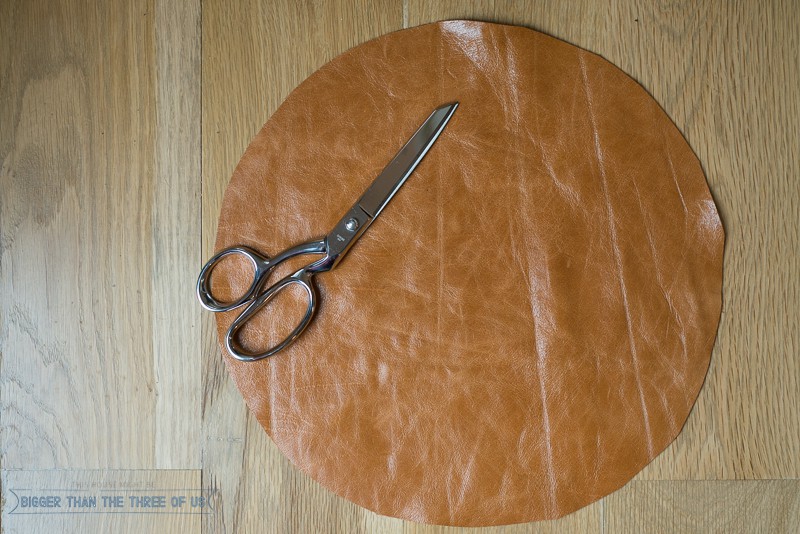 To give you an idea for sizing, my circle was 13″ across.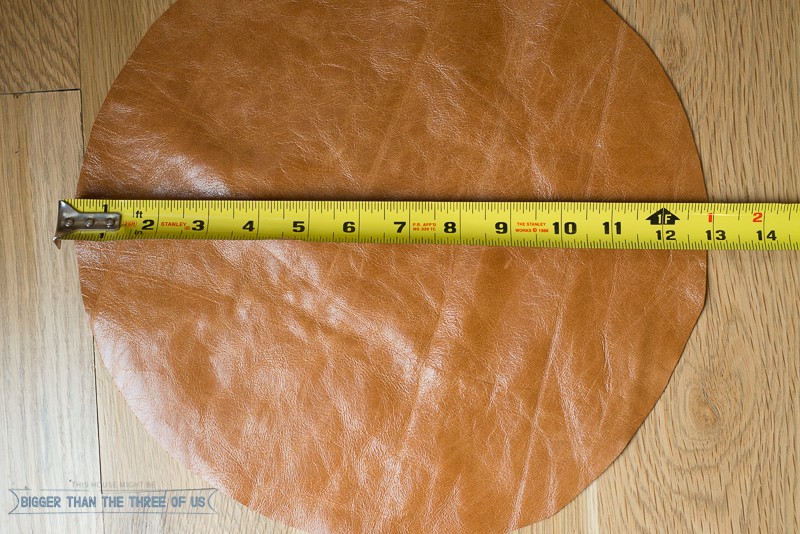 Then, I used a strip of leather that was 18″ tall to create the bag. I don't know how long it needed to be because I had a long strip that I just used and cut once I had the seam sewn. You'll see what I'm talking about in just a bit.
Place the circle at the end of the 18″ strip and start sewing the pieces together (you place the pieces that you want facing the outside together).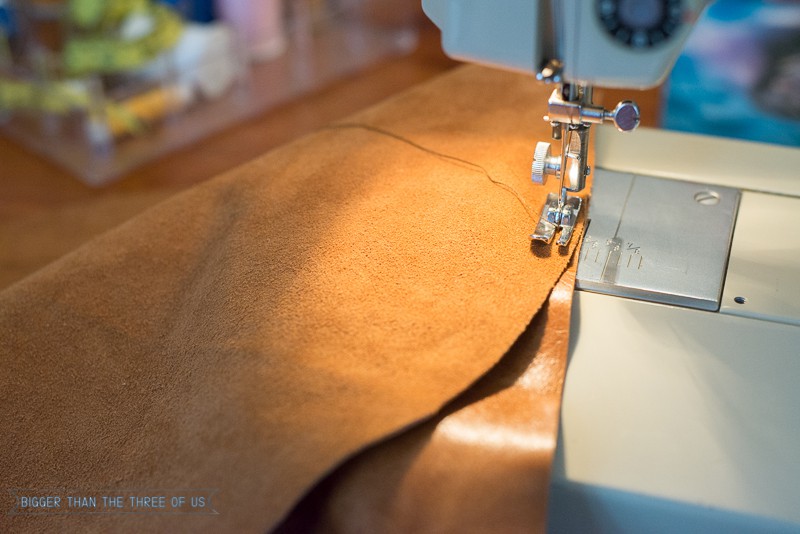 Feed the circle and the fabric around. You have to do this by hand, otherwise your circle will not be connected.
After the circle is sewn on, sew up the side.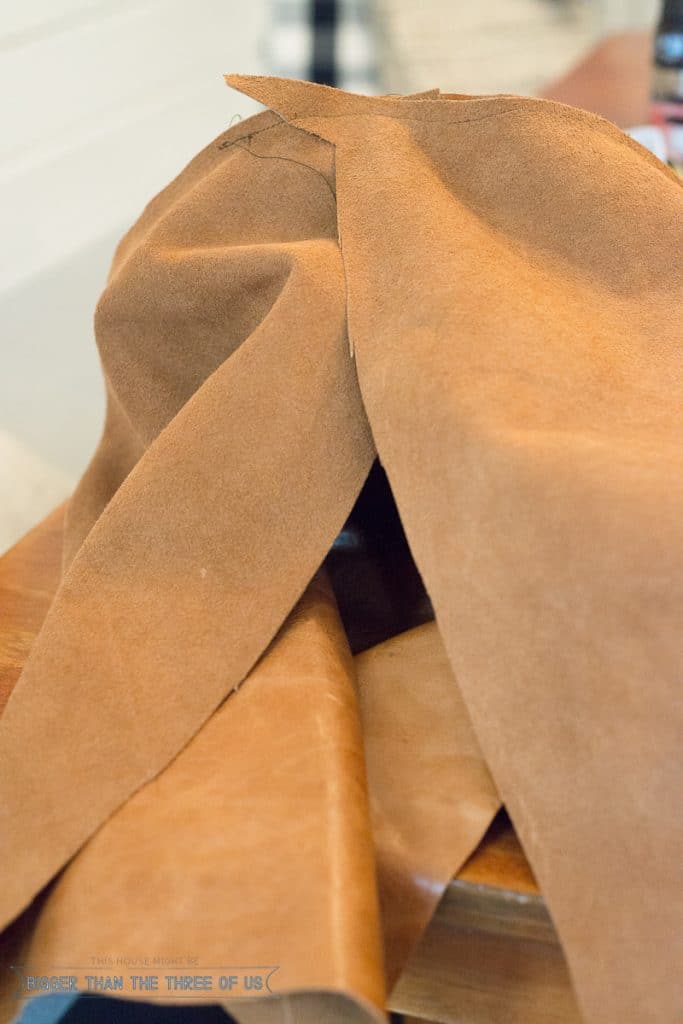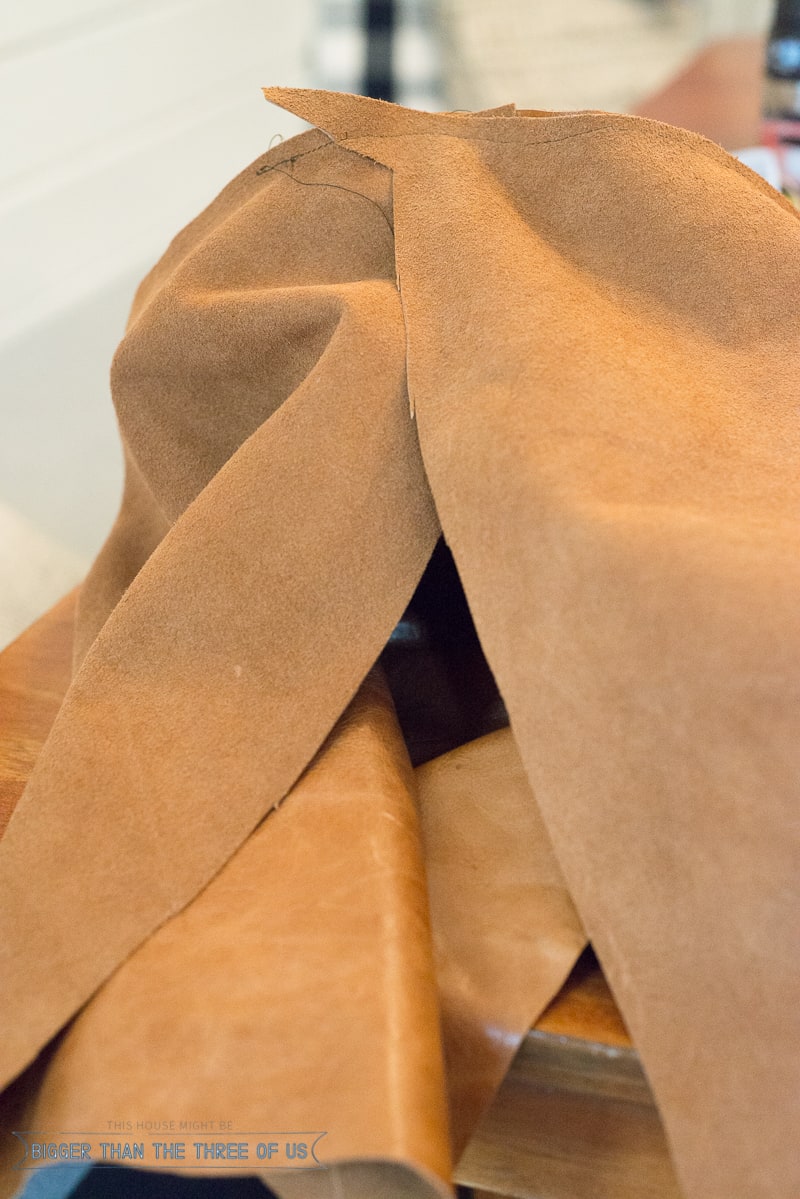 Flip the fabric planter inside out.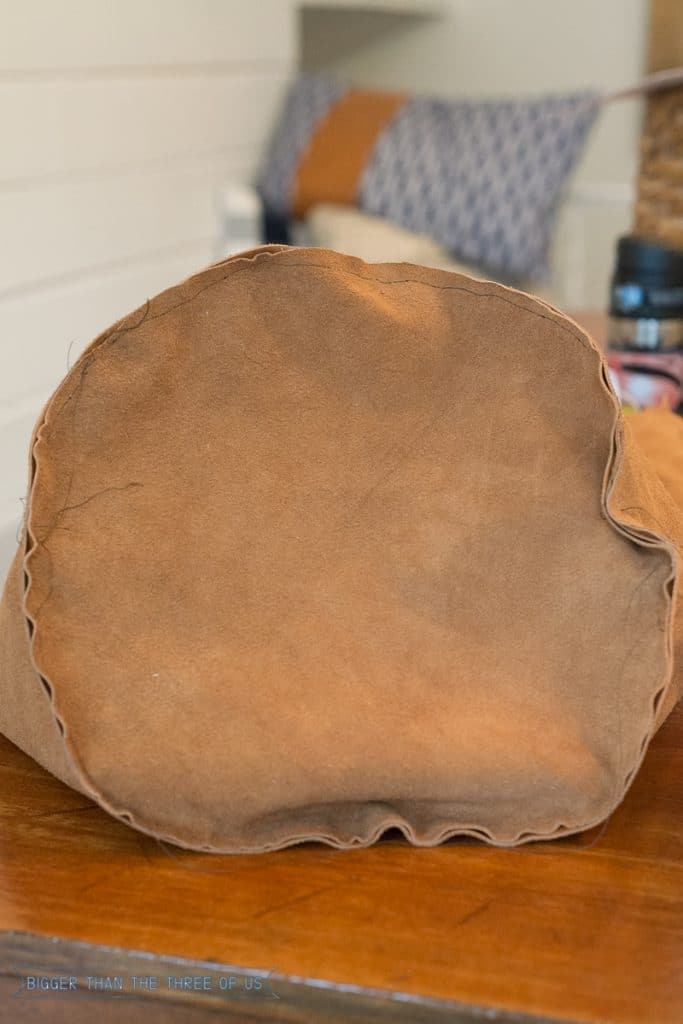 Plop a plant in and fold the raw edges in toward the plant.
Trim any excess.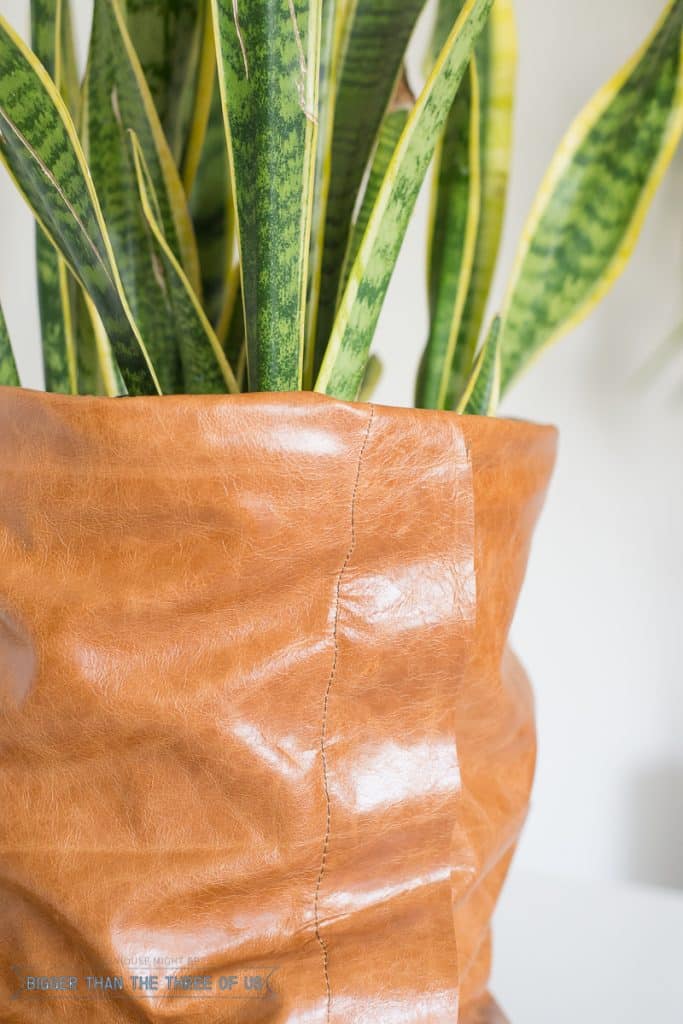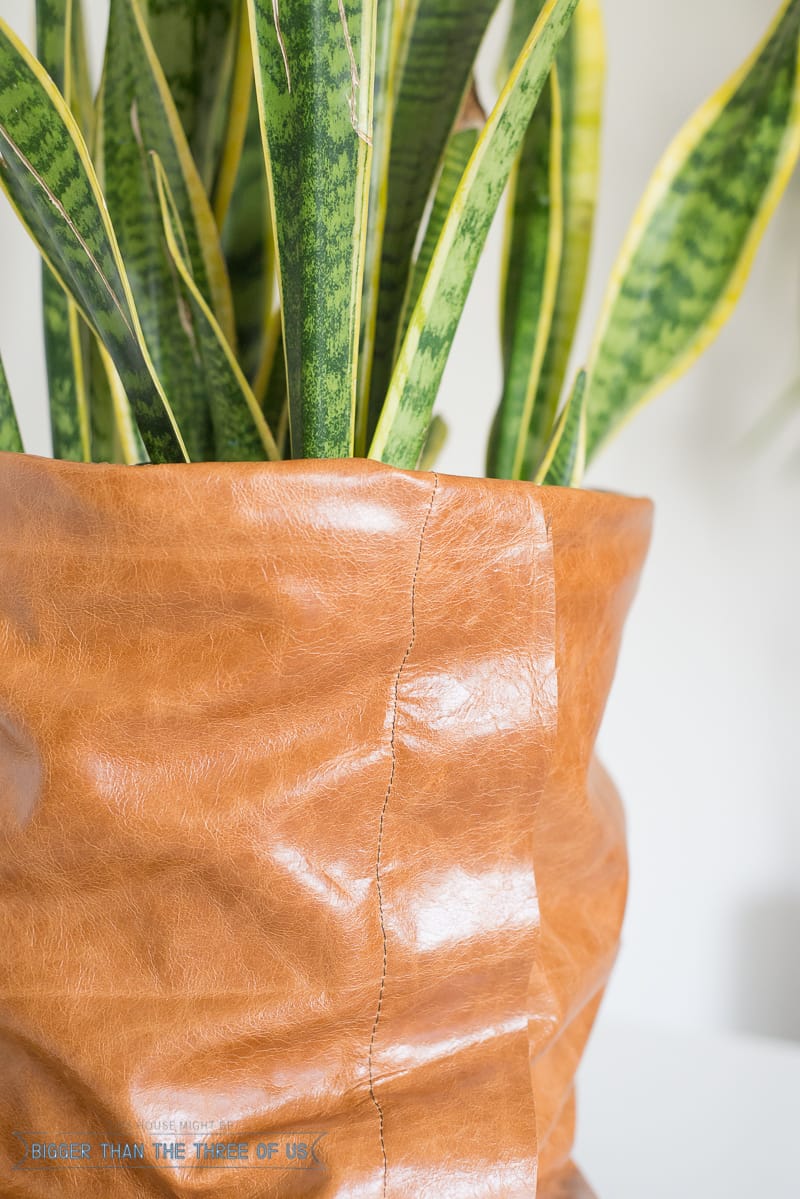 There you have it! Simple!
If you have sewing skills, then you know that it would look more finished if you sewed the long piece together to create its own circle and then sew the pieces together. BUT, for me… the method that I used worked great!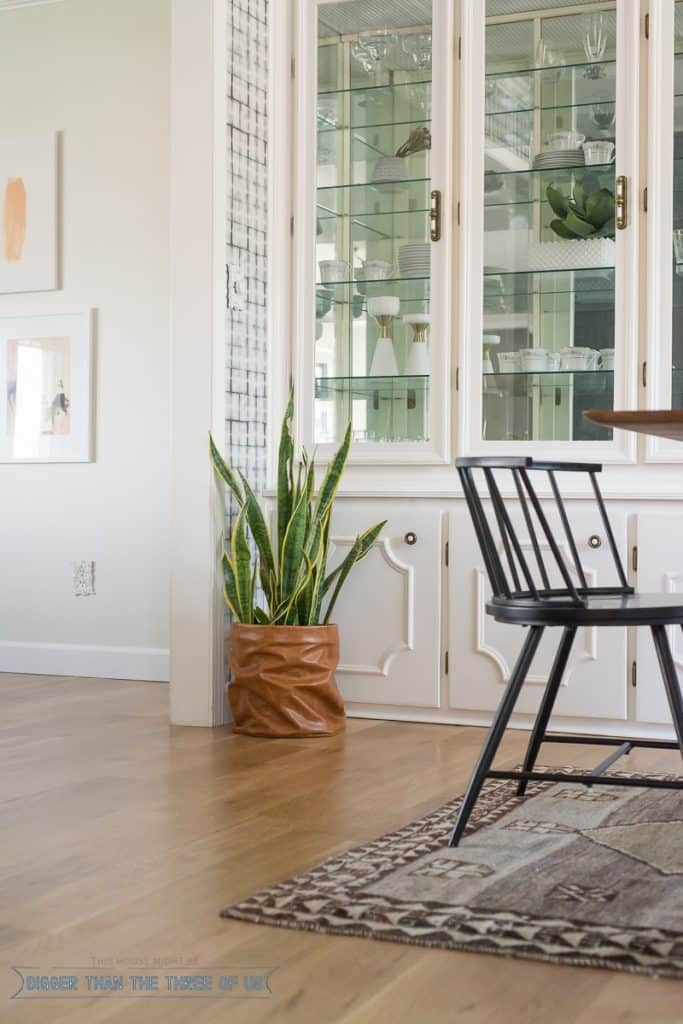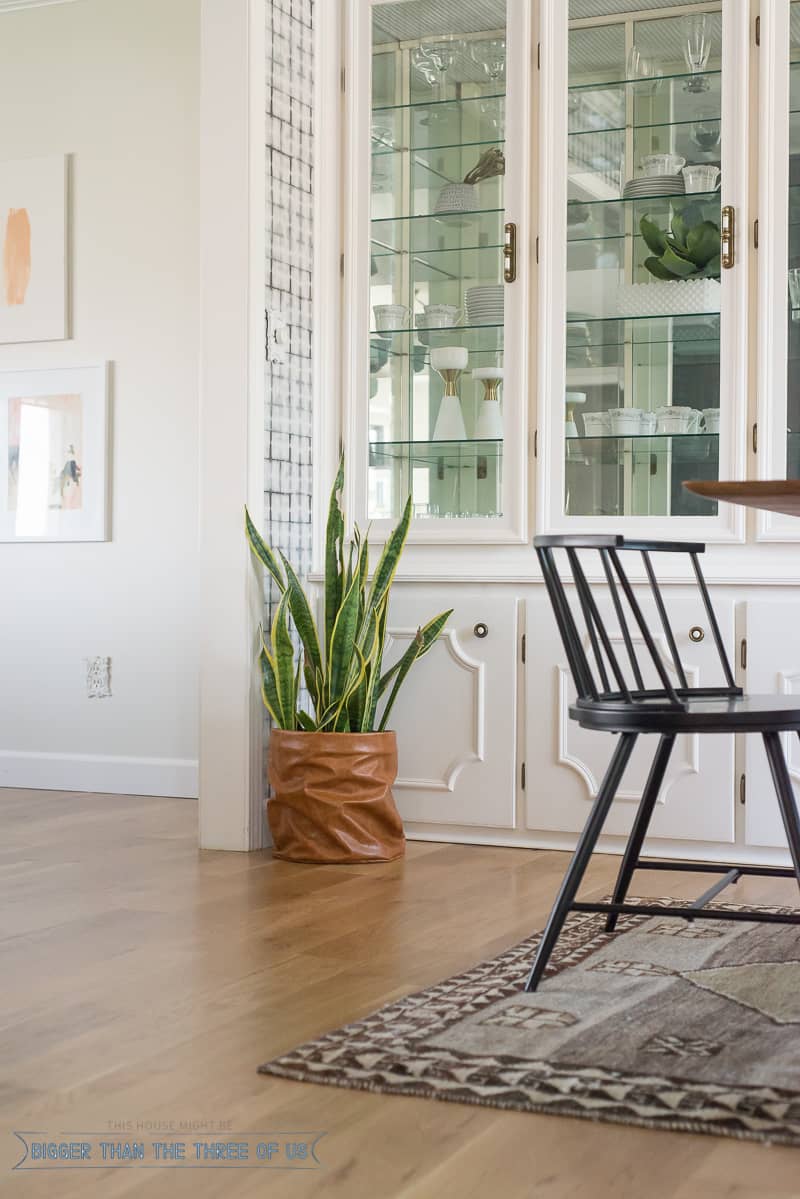 I actually loved it so much that I did it again with a few scraps of rug that I had.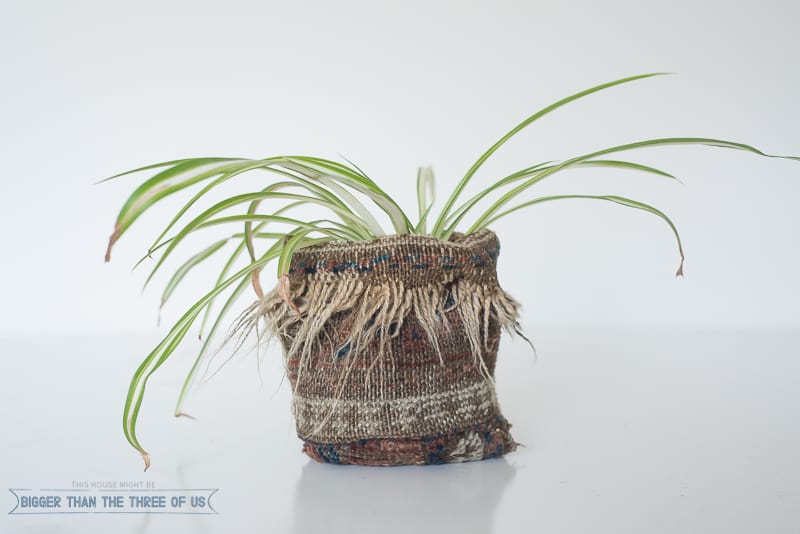 Since the rug had some unique fringe on it, I folded the rug outward instead of inward.
I think it added something super cute.
Pin For Later: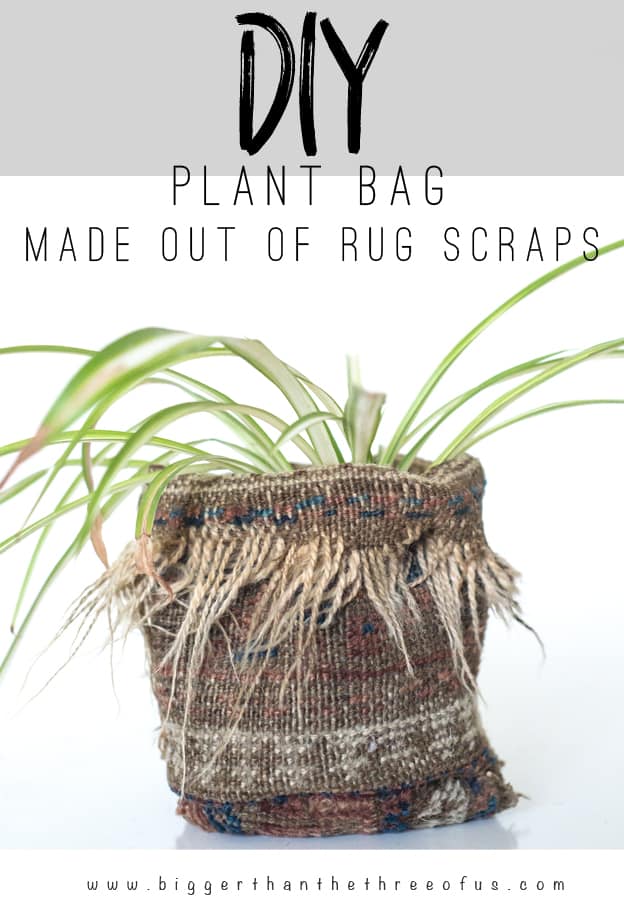 So, what do you think? Would you ever do a project like this?
Oh, and I'm sure you know this but the plants are sitting in the plastic pots that they came in and are on top of a cork pad just in case there is any drainage.=)
Affiliate links below. Thanks for supporting this blog. Click to read my disclosure policy.
Pin for Later: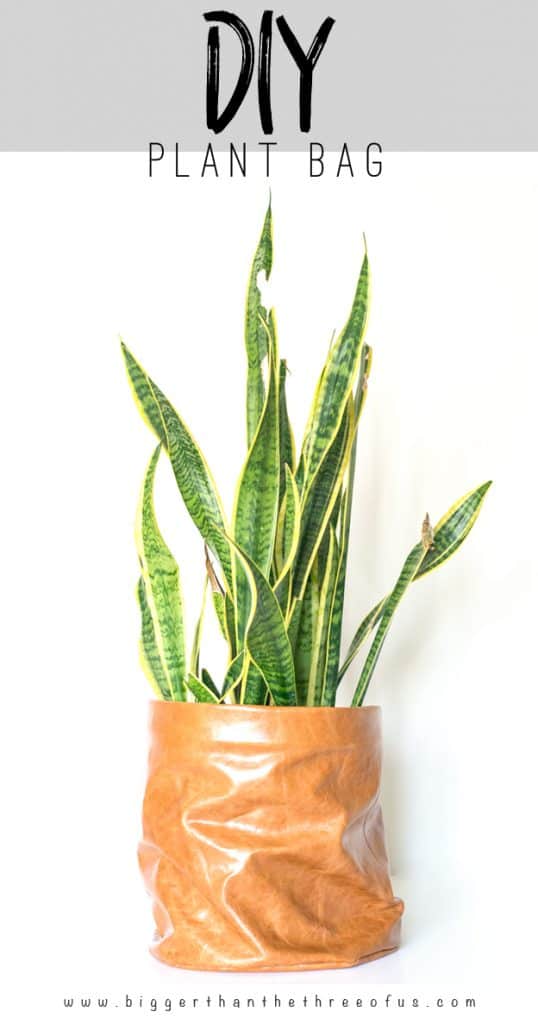 If you loved this project then you might love: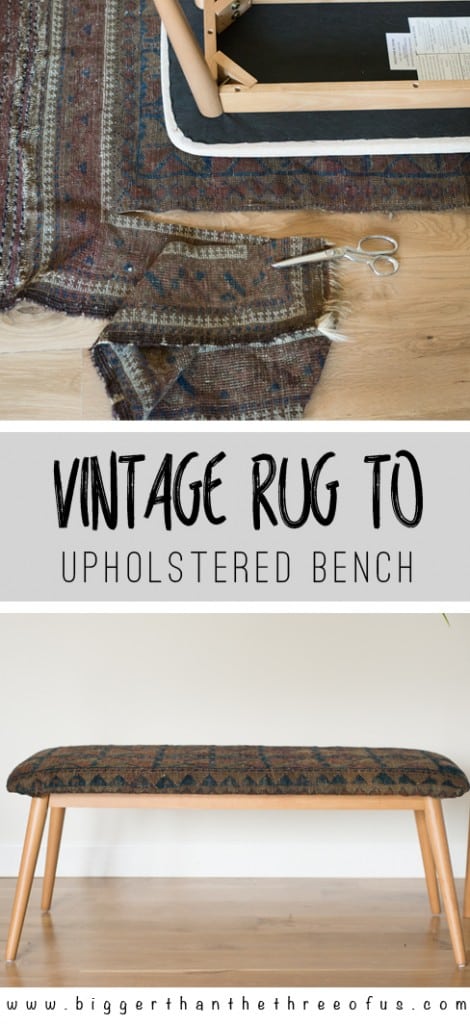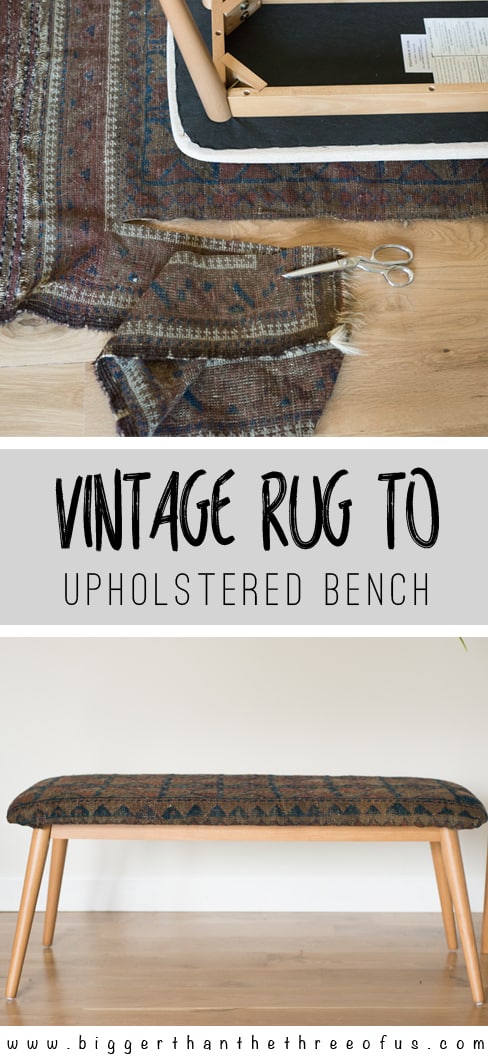 Vintage Rug to Upholstered Bench Tutorial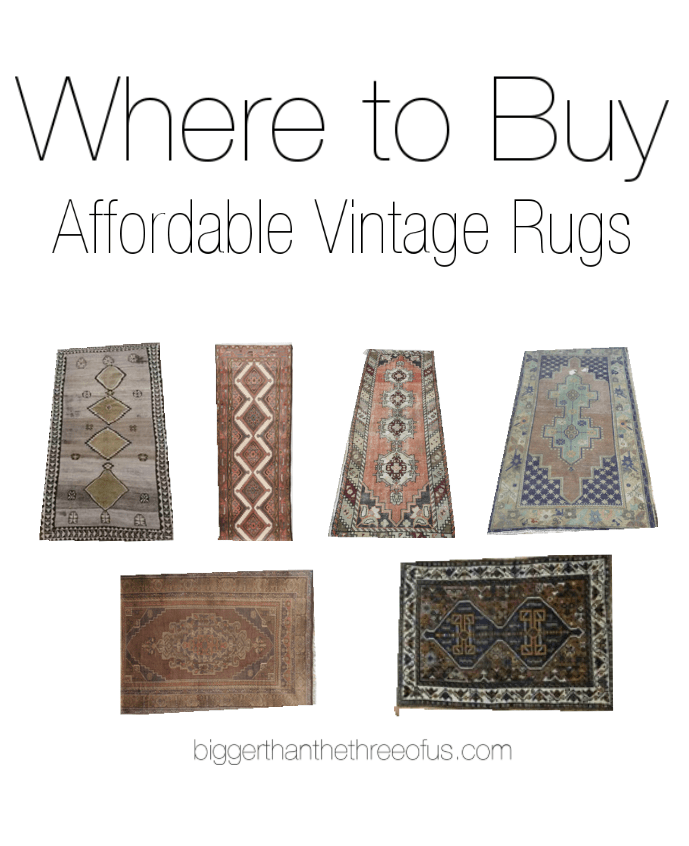 Where to Buy Affordable Vintage Rugs