You guys know I love Mid-Century and if you don't know it… now you do! I also love working with my jigsaw and today, I'm combining the two. I'm thrilled to be able to share with you this Mid-Century Inspired DIY Plant Hanger!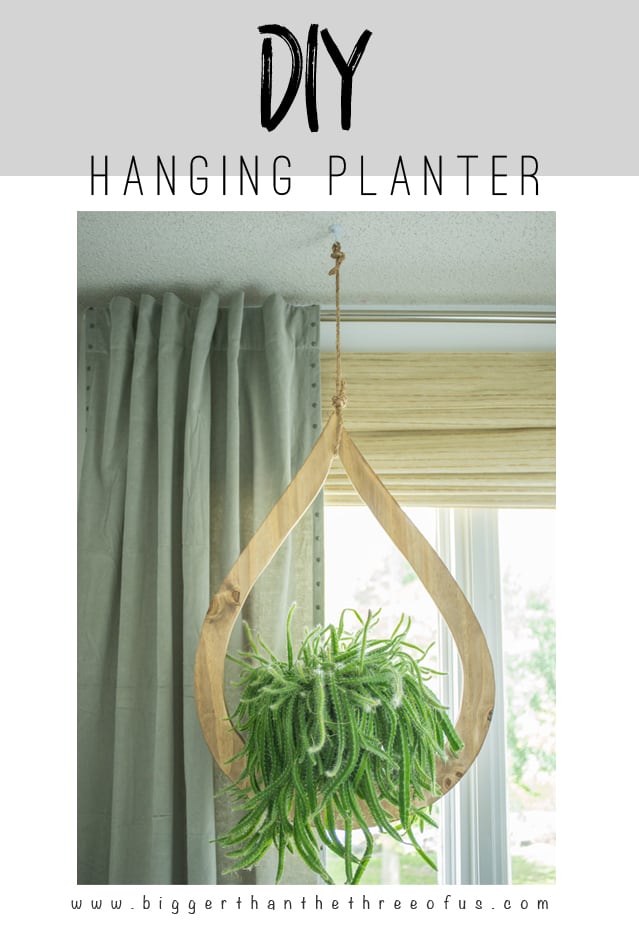 It's pretty simple and especially so because I've broken the steps down. Want to make one? Follow along with the tutorial.
Step 1: Gather Your Supplies
Screws (2-3 inches)
Hardwood – I used a project panel from the Hardware store
Rope
Stain
Tools needed: Jigsaw, clamps, and sanding pad
Step 2: Print and Size your teardrop
The first thing I did was to do a Google Search for "Teardrop" and picked my shape. From there, I knew that I wanted a pretty large teardrop so I scaled the size up and had it printed as an engineer print at Staples. I got it home and realized that it was a bit too large. Using the print as a guide, I made small dots about an inch in from my line and connected the dots. That allowed me to have a smaller teardrop shape.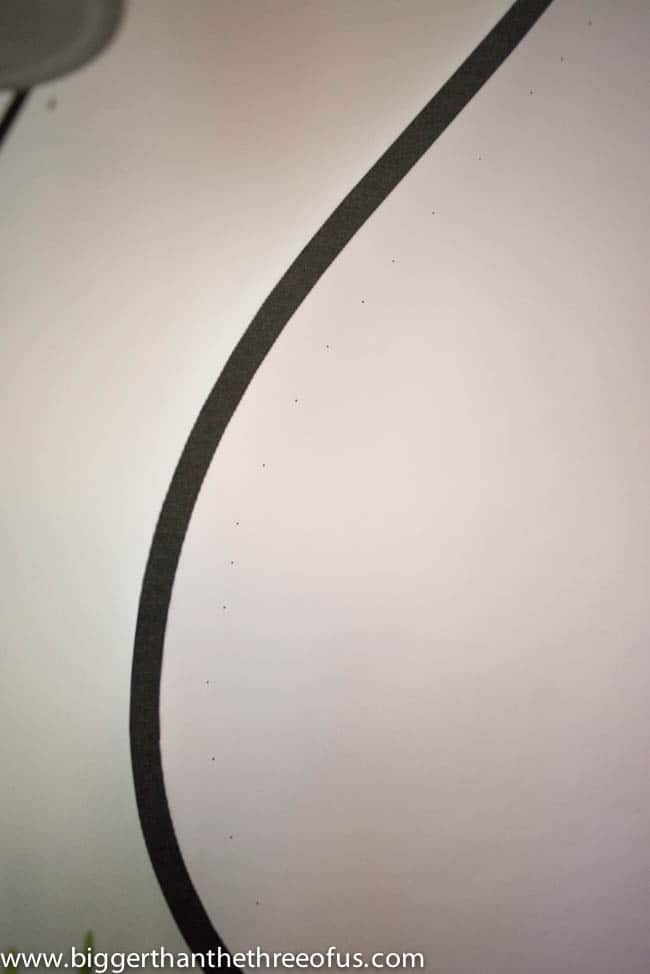 Step 3: Trace your Form
Once I had the smaller form on my paper, I came in another 2 inches and drew more dots. I connected the dots on the inside to make the inside edge of the drop.
Without cutting the inside out (to maintain stability), I traced the outside form on my wood.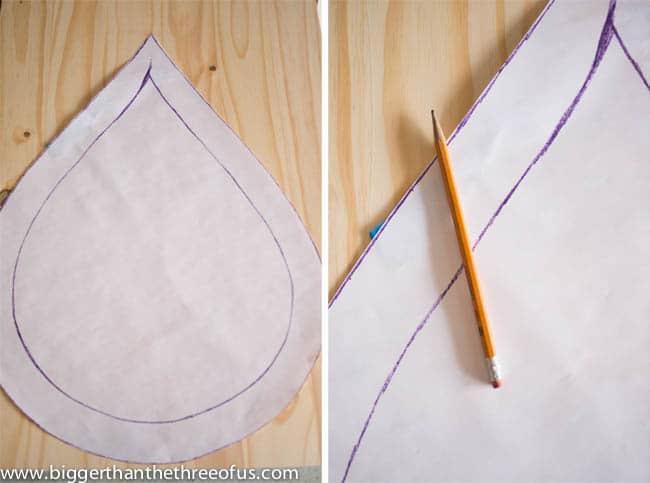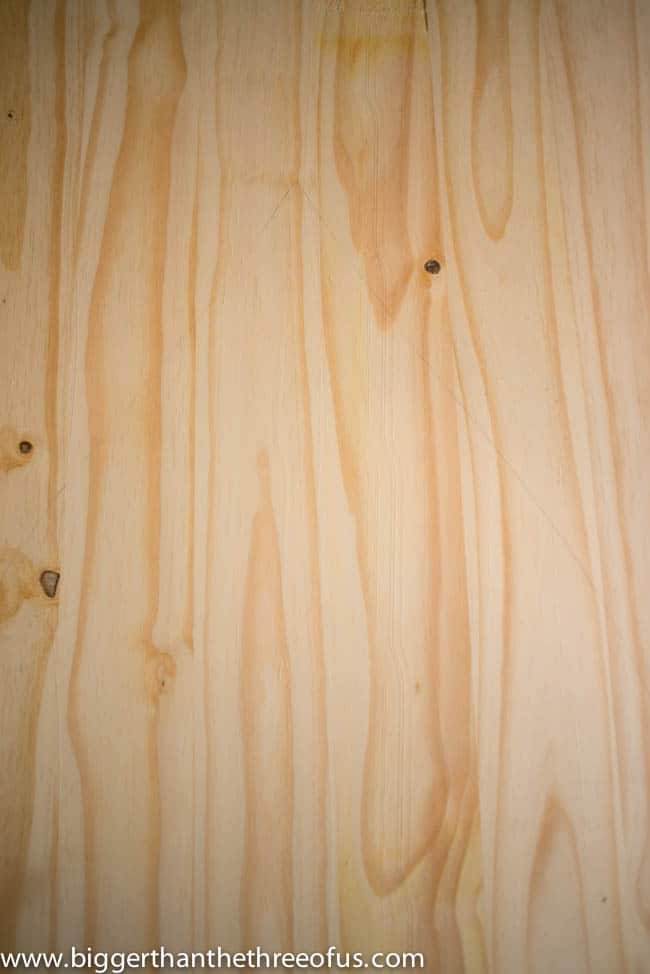 Step 4: Cut out your shape
Clamp your project panel piece to another piece of wood. Using a jigsaw, slowly cut your form out.
Step 5: Repeat Step 3 and 4 for the inside of the teardrop
Now that you have the outside of the teardrop cut out, you need to repeat the tracing and cutting for the inside of the teardrop. First, you need to use scissors to cut the middle of the teardrop out. Then tape the paper template to the wood, and trace the middle of the teardrop onto the cut teardrop piece. Lastly, clamp your teardrop down and use the jigsaw on the inside line of the teardrop. *Use a drill with a decently large head to start your hold on the inside.
Step 6: Make a Plant Base
Using the leftover inside piece of your teardrop, make a circular base. For my teardrop, the top of our dutch oven was perfect. Trace the top and then cut it out with the jigsaw.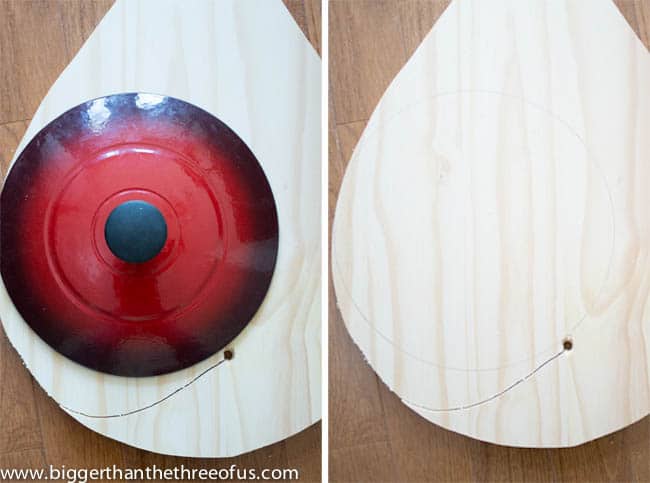 Step 7: Make a Wedge for the Plant Base
When I went to attach the plant circle base, I realized that it would be much sturdier if it touched on all sides to the teardrop. So, I used my cut teardrop form (pictures below will help show this) to make a wedge that would fit in between my teardrop and my plant base.
Make your wedge using your teardrop as a template and then cut it out with your jigsaw.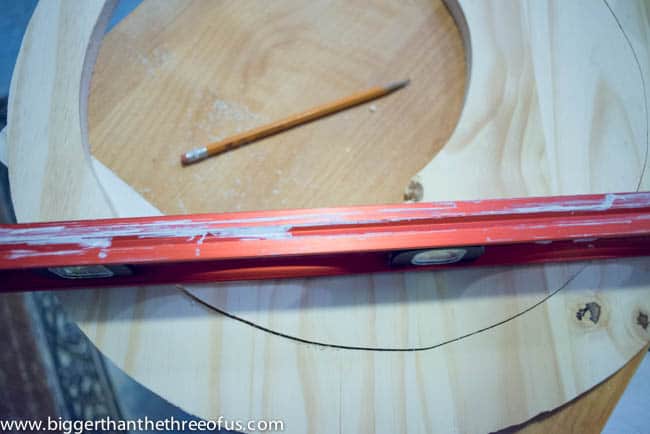 Step 8: Attach your Wedge to your hanging Planter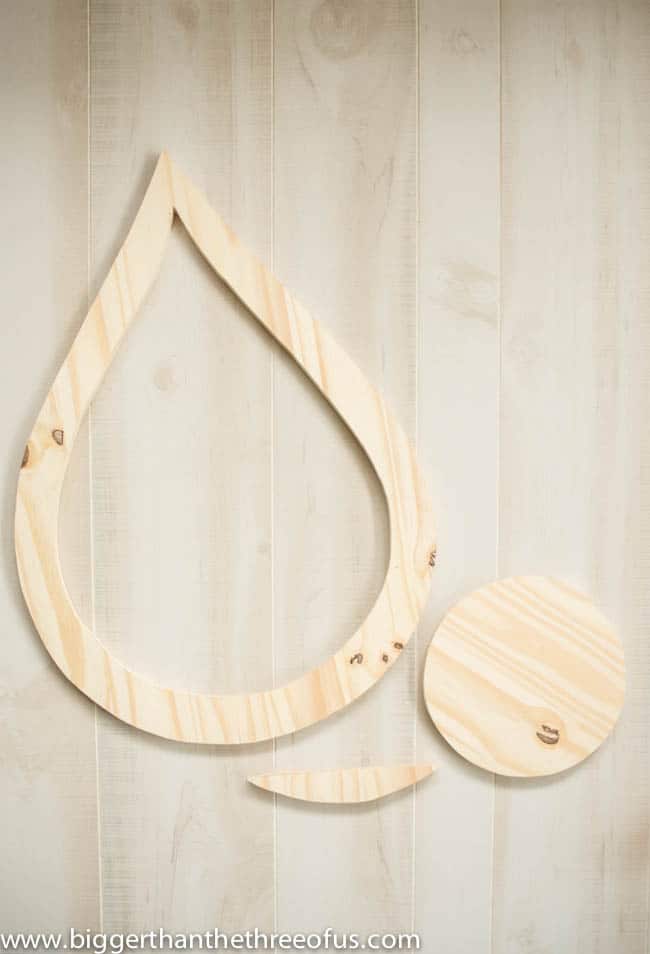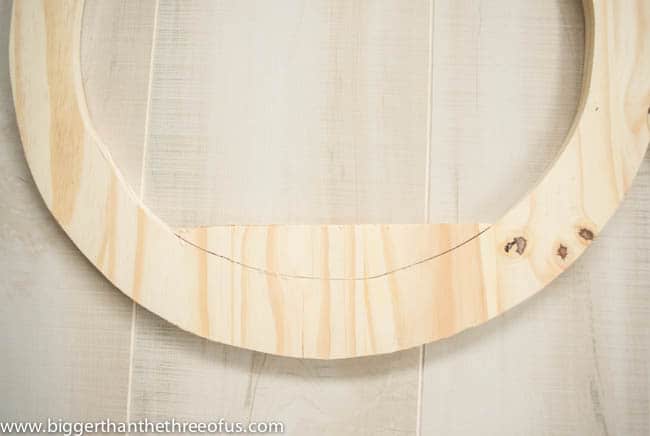 I used four wood screws that were long enough to go through the wedge and planter.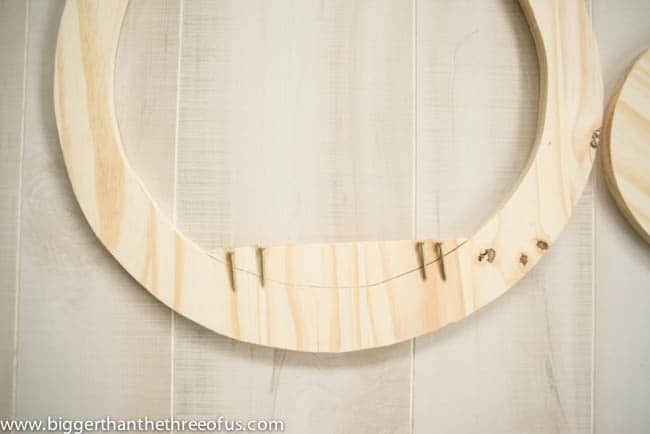 Since it's a bit of an awkward shape, I used clamps to clamp the wedge to the planter and then screwed the screws in.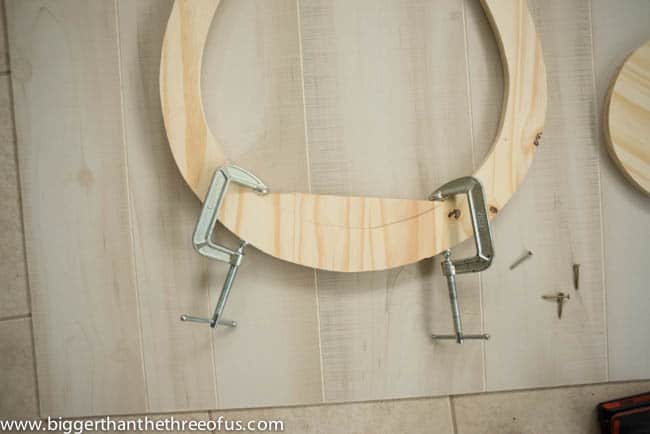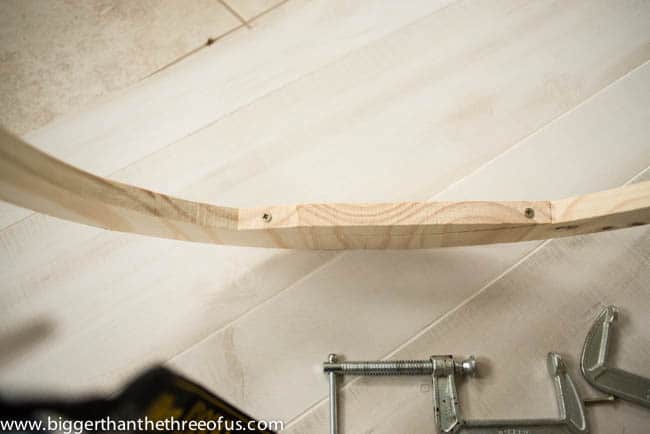 Step 9: Attach the circle Base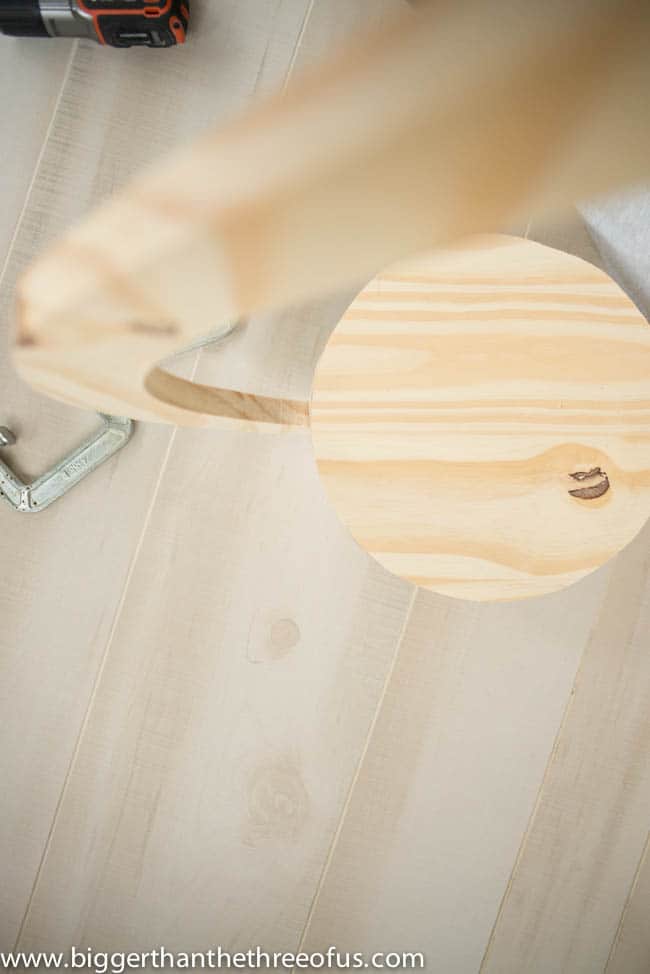 Lay your circle on your wedge and then screw in from the top. You don't need to worry about the screws being visible, because you are going to put a plant on top.
Step 10: Sand and Stain
Use a sanding block, sand 'till smooth. I spent about three minutes on this part. Apply stain. I used a walnut stain and just rubbed some on with a towel. I wiped off the excess and let dry.
Step 11: Attach Rope and Hang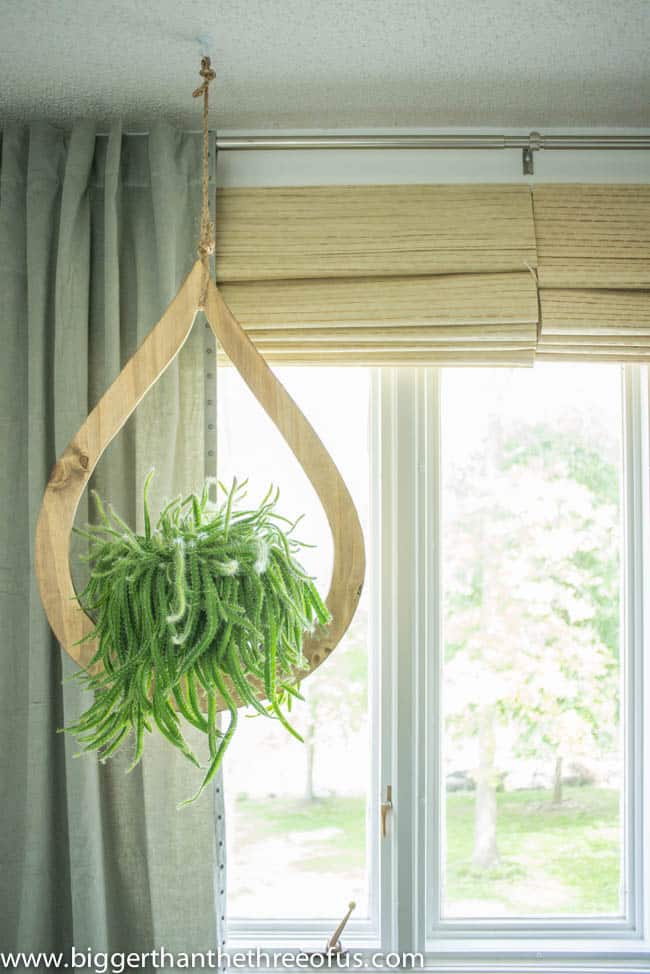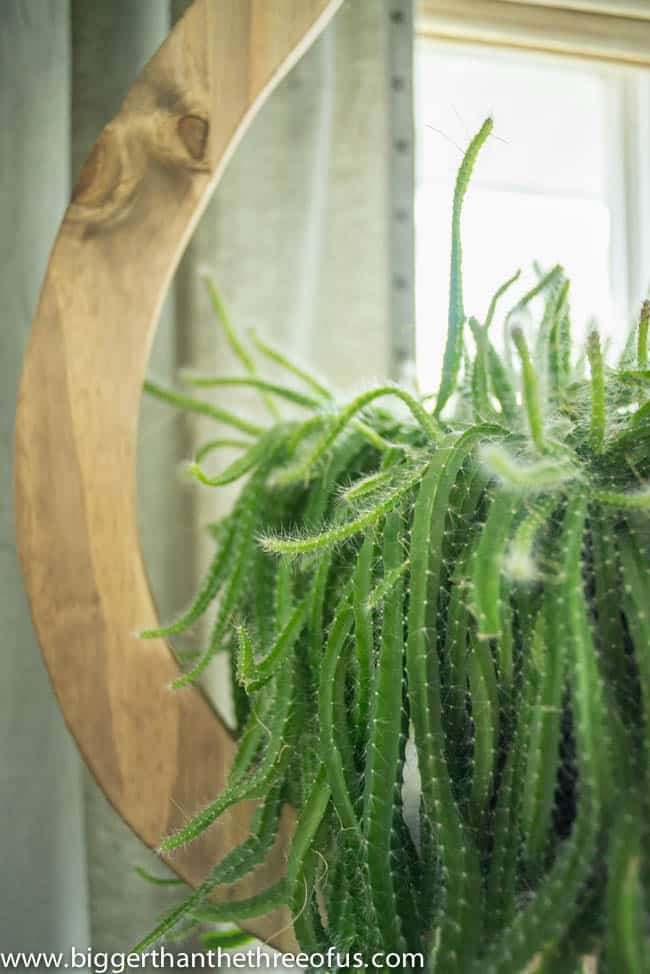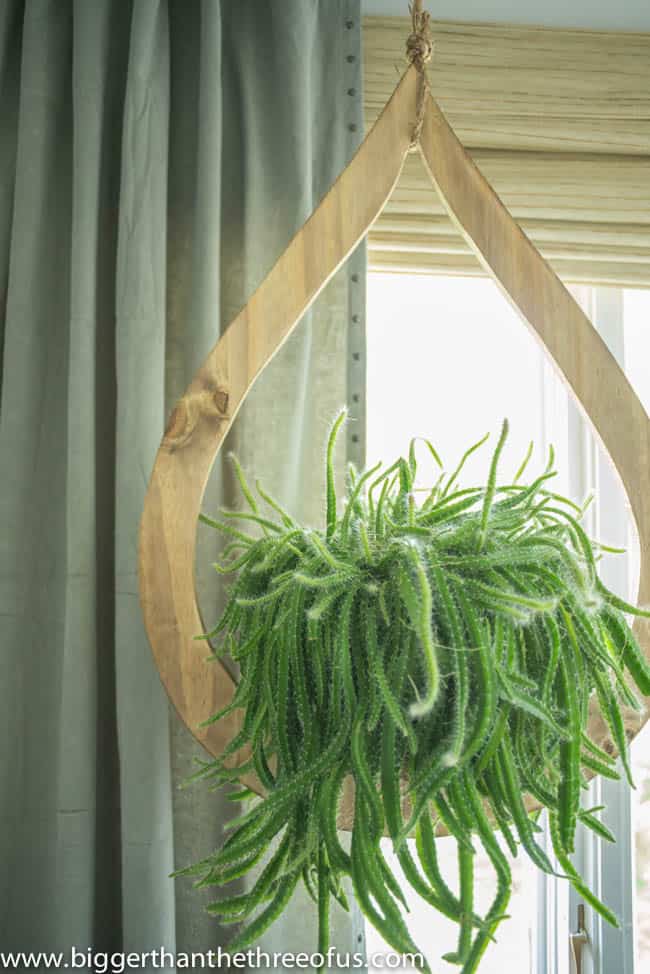 This project could be free if you had some scrap lumber. If you had to buy everything (like me) it costs less than $20! Crazy, right?
If you try this and then get hooked on woodworking, try building this DIY leaning Ladder Shelf.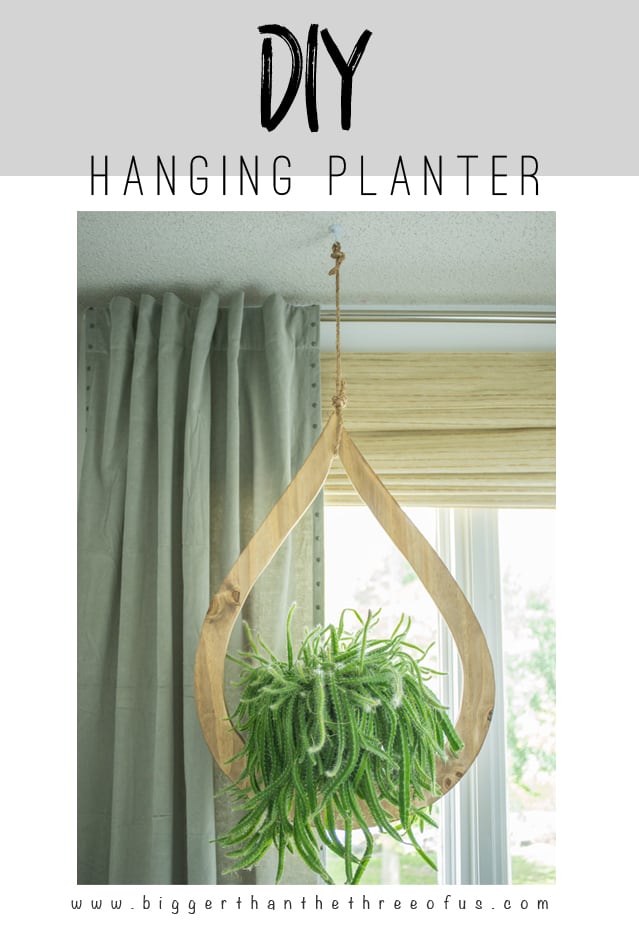 So, are you convinced to try your hand at making one? I'd love to know if you do!
SaveSave