Make this DIY Modern Plant Hanger for less than $20! I have it as an indoor plant hanger but you could make it an outdoor plant hanger, too! Size it up or down to fit your space and have fun with it. This is a great wood project for beginners!
I love plants and I love mid-century design. A few years ago, I decided it would be fun to make a few plant hangers for our house. This project is one of those. I honestly love how it turned out. I thought now might be the perfect time for you to gather your supplies and make yourself a wooden plant hanger as well!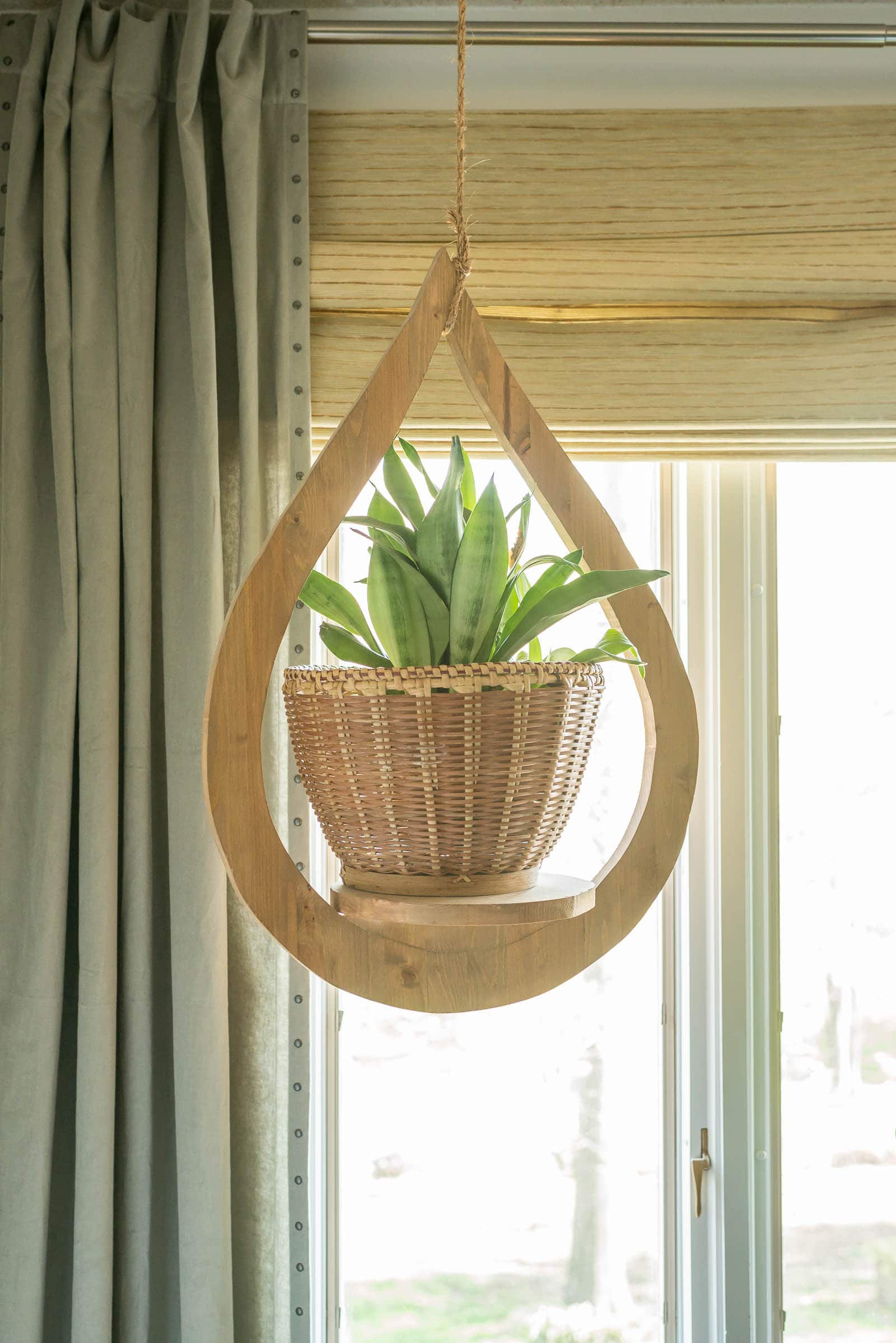 This project definitely comes together in an afternoon and doesn't take a ton of supplies (or skills!). I think you could easily sub out the project panel that I used for hardwood scraps. Be creative and have fun with it!
Ready to get started?!
Wood Plant Hanger Supplies
Hardwood Project Panel

How To Make A DIY Modern Plant Hanger
Search Google for "Teardrop" and pick your shape. I knew that I wanted a pretty large teardrop so I scaled the size up and had it printed as an engineer print at Staples.
Trace the form on the wood.
Clamp your project panel piece to another piece of wood. Using a jigsaw, slowly cut your form out.
Repeat the tracing and cutting for the inside of the teardrop. First, you need to use scissors to cut the middle of the teardrop out. Tape the paper template to the wood, and trace the middle of the teardrop onto the cut teardrop piece. Lastly, clamp your teardrop down and use the jigsaw on the inside line of the teardrop. *Use a drill with a decently large head to start your hole on the inside.
Make the plant base. Using the leftover inside piece of your teardrop, make a circular base. For my teardrop, the top of our dutch oven was perfect, but you can use any circular shape in the house to do this. Cut it out using the jigsaw.
Make a wedge for the plant base.

When I went to attach the plant circle base, I realized that it would be much sturdier if it touched on all sides to the teardrop. So, I used my cut teardrop form (pictures below will help show this) to make a wedge that would fit in between my teardrop and my plant base.

Using screws, attach the wedge to the teardrop. Clamps will keep it attached as you are screwing in the screws.
Attach the plant base to the wedge using screws.
Sand and stain.
Attach rope and hang.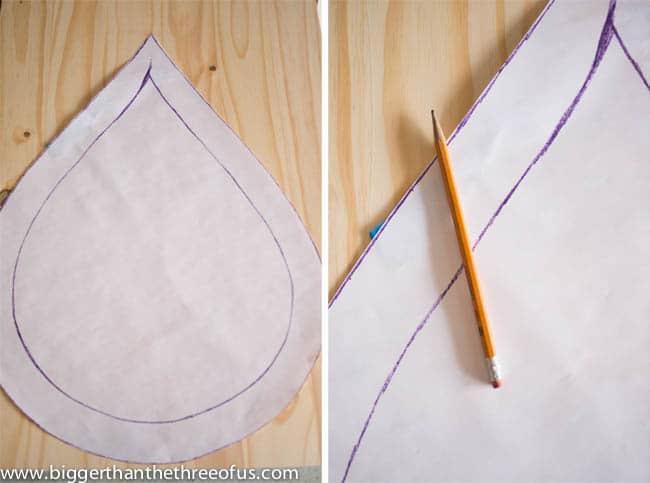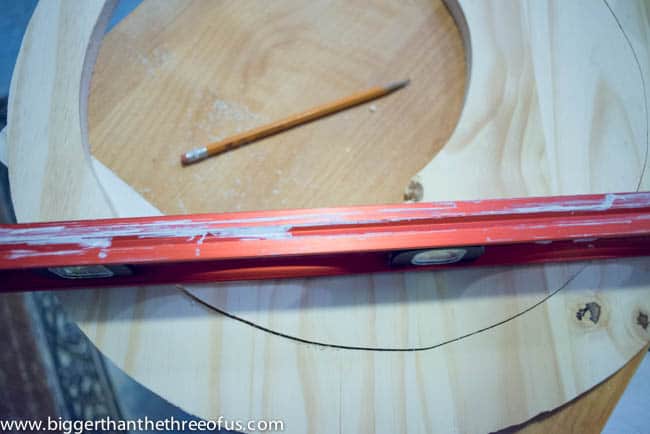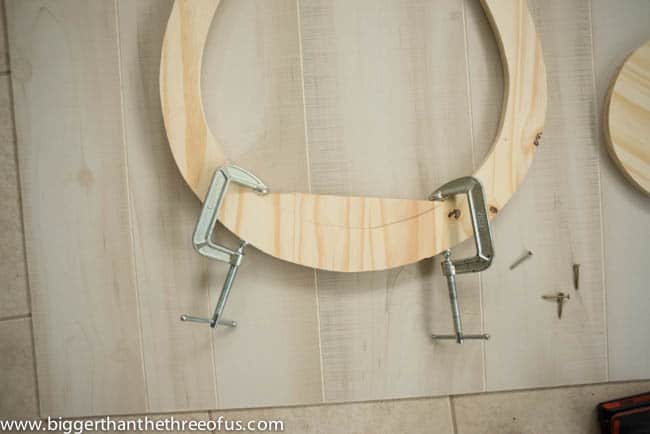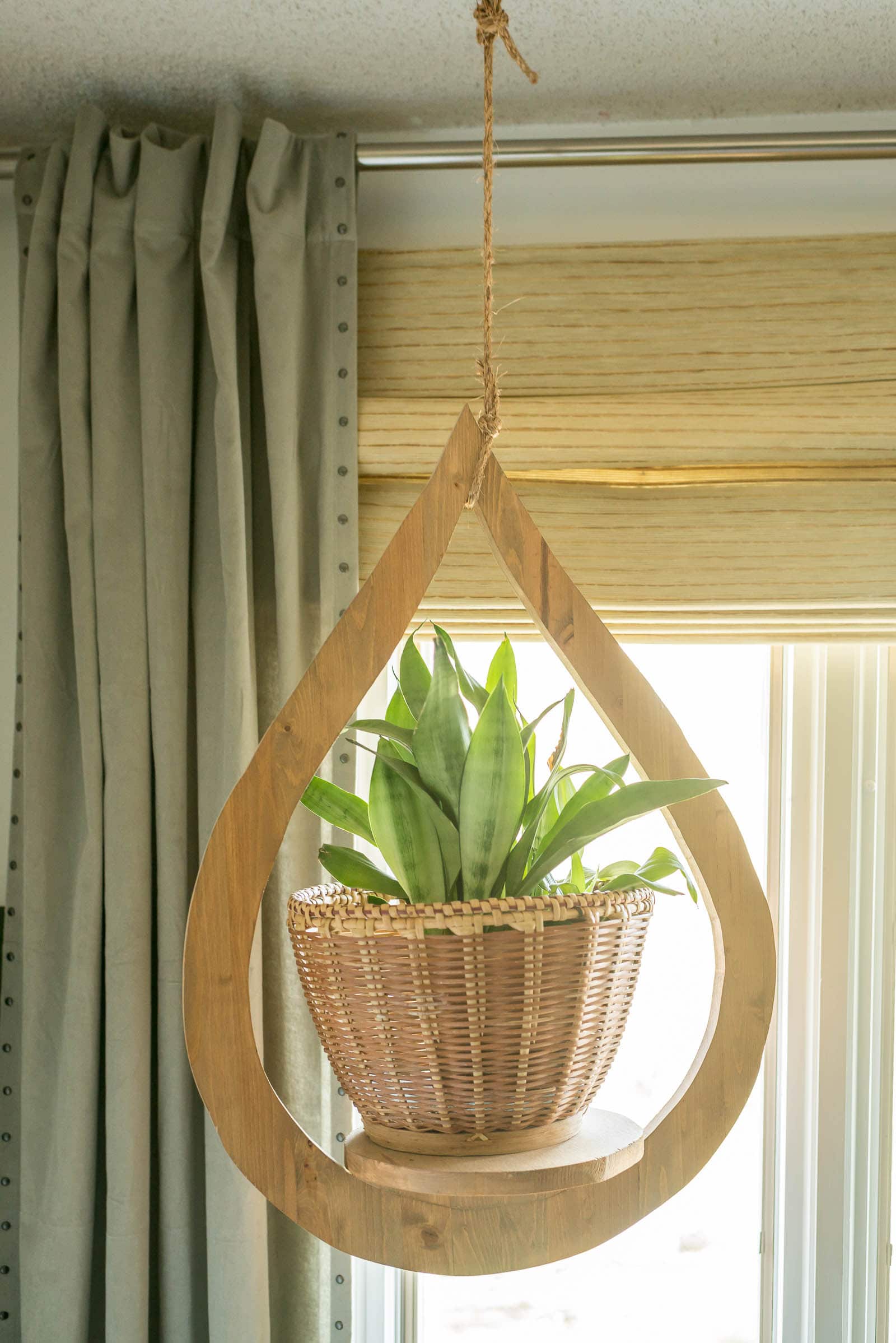 This project could be free if you had some scrap lumber. If you had to buy everything (like me) it costs less than $20! I feel like this is a great DIY wood project for beginners and you can't beat the price point. If you love this wooden plant hanger and are interested in further developing your skills then here's a few others…
Wood Projects for Beginners
Floating Bench in the Entryway Coat Closet Makeover
Pin this DIY Hanging Plant Holder for later!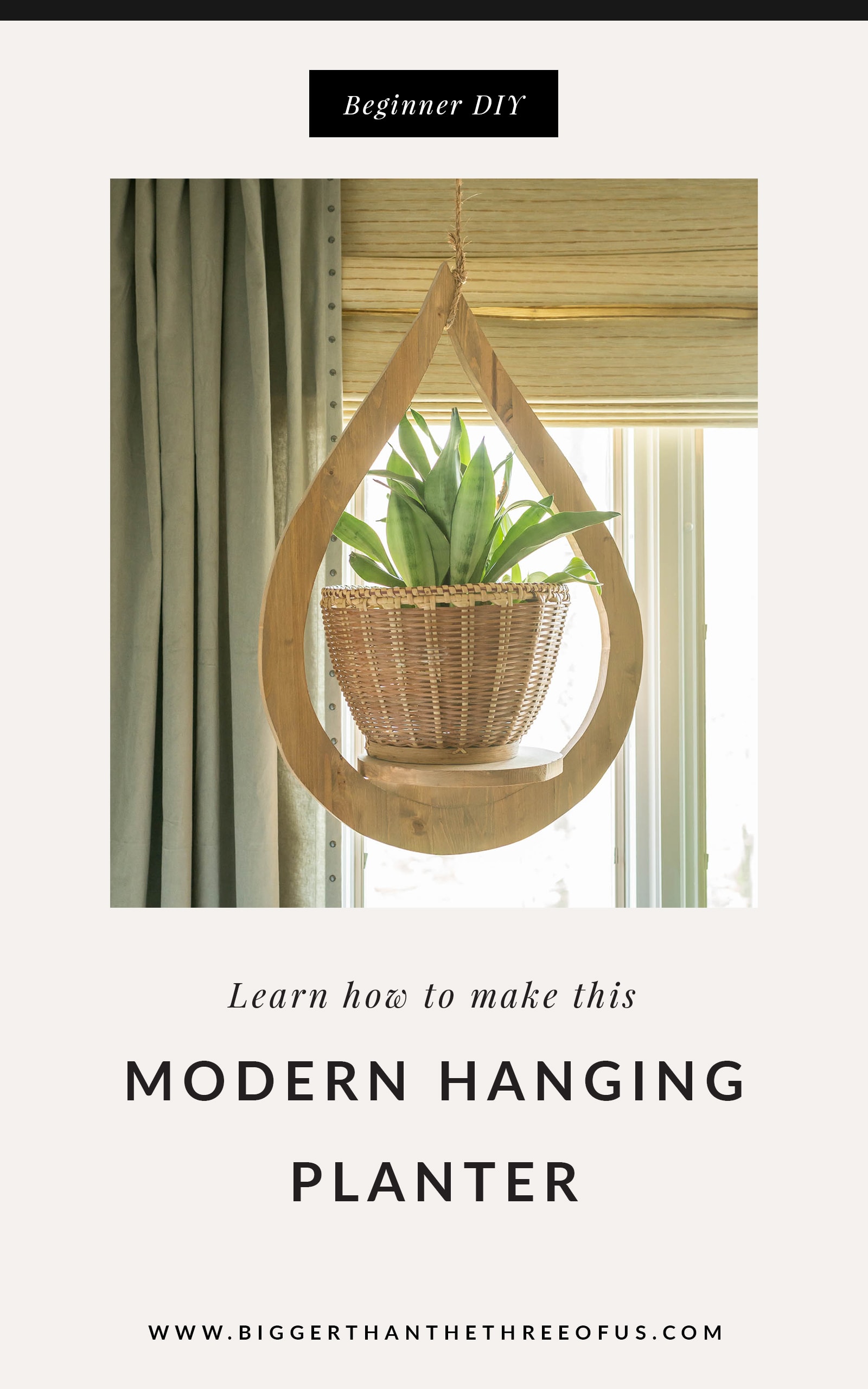 SaveSave