See 10 potting bench ideas (including repurposed and DIY projects), plus potting table essentials to consider adding to your home.
Over the last few years, I've started to figure out our needs for our sunroom. It's a large space (at 400 square feet) and, although we've done some improvements over the past few years (installing a mini split, painting the brick white and adding decor), it still didn't function as well as we wanted.
It's a room that calls for a lot of plants. I love plants so adding plants to the space wasn't a problem. The problem came when I needed to split the plants or replant them. I just didn't have a place to do that.
Fast forward a bit and I realize that although I don't have a fancy plant station, I do have an old console table that my mom gave me that could work pretty great. So, I turned my sofa console table into a plant organization table and I couldn't be happier.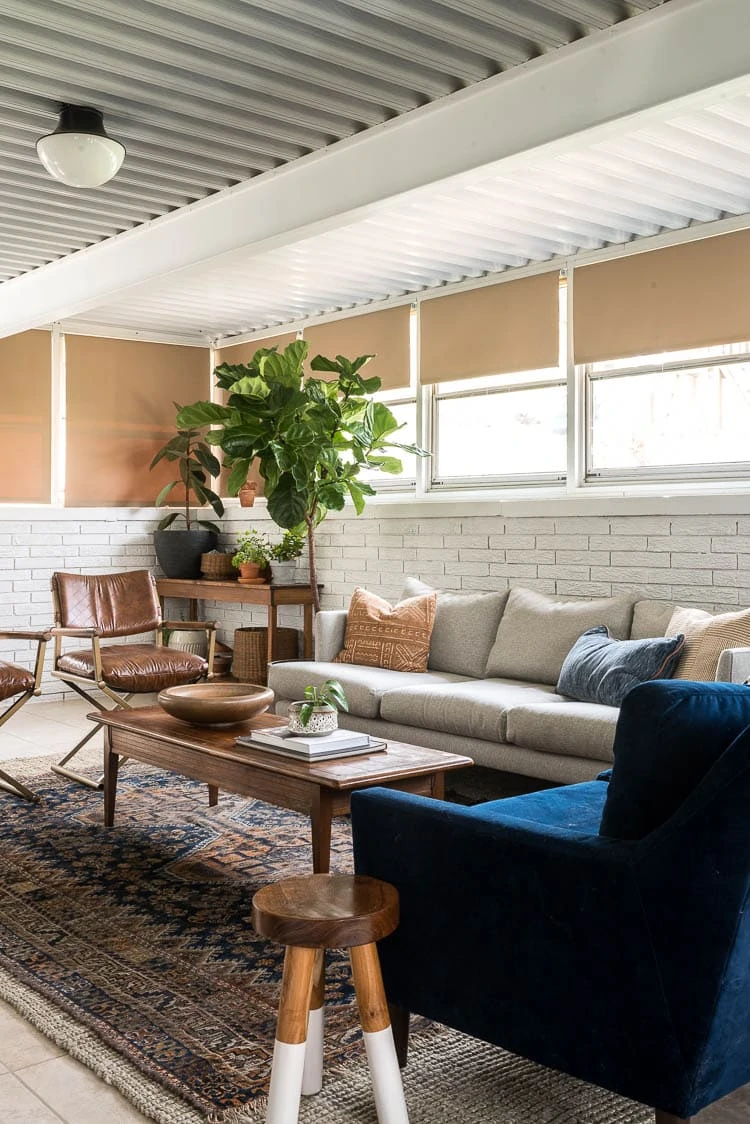 I want to include my plant table as inspiration in the ten ideas below because I think it's a great example of working with what you have.
Happy planting, friends! Plants bring so much joy in our household. They add life to corners of our spaces that feel a bit boring and are just fun to watch as they grow and thrive. Don't let the idea of having the perfect plant station stop you from using plants in your decor. You can make just about anything work, I promise!
ps. If you decide that your potting bench just isn't something you want then you could always use this tutorial it into a DIY Outdoor bar cart!