Gosh, it's been over six months since I last talked about the sunroom! I can't believe it's taken me this long to give you all an update. Well, to be fair, late last year, we moved my office back into the main part of the house because the sunroom got too cold to be out there for work. That was before we had the mini split installed and, since the installation, I'm LOVING my office space now! Today, I thought I'd share what a ductless mini split costs. 
We had the mini split installed during the last week of January so it's been a few months now. I wanted to wait a few months to share so that I had good information on how much it heats the room and what I really thought about it.
How Much Does a Ductless Mini Split Cost – All The Details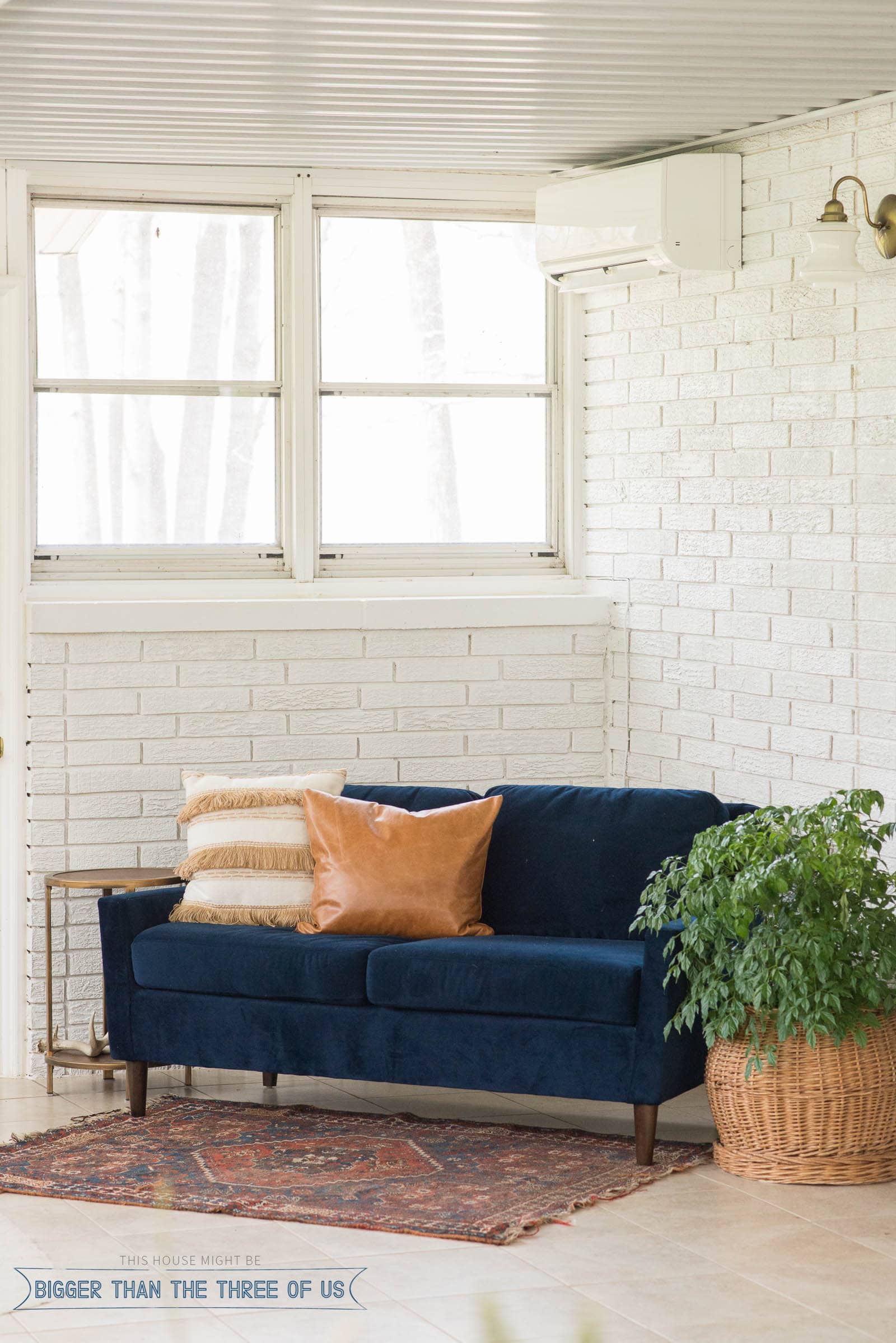 When I shared the sunroom to office/studio last year, I thought I'd have some electrical work finished as well as the mini split installed and some pretty things added to the space within a month or so. I don't know what I was thinking. Ha! To get the electrical work done and the mini split ordered and installed, it definitely took me longer than I had originally planned. Sometimes, it just takes longer than you've planned and that's ok! I keep reminding myself of that anyways!
Ok, so onto the mini split information. For sizing reference, our sunroom is 400 sq feet. It's not insulated and the windows are just aluminum. The windows themselves are absolutely horrible. Like, if you push on it, they would totally fall down. So, eventually, we need to make MAJOR improvements with the windows but that is a big budget item.
Our HVAC installer recommended Mitsubishi and specifically the 12000 BTU 23.1 Seer Wall Mounted Mini Split with Heat Pump. There were more affordable options on Amazon (specifically this Pioneer mini split) but I ended up going with our installer's recommendation of the Mitsubishi ductless mini split.
Here's everything that I bought for our space and what the actual products cost: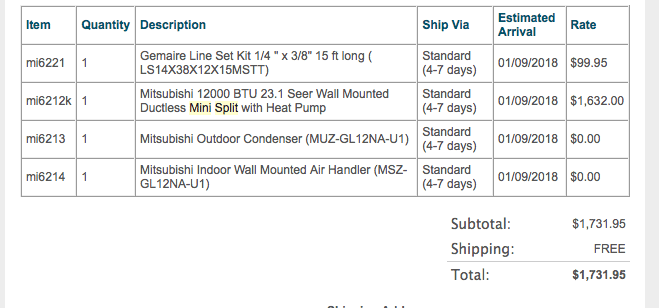 I bought everything from Sylvane. I hadn't heard of them before but it was all shipped fast and I had no problems.
For the mini split, you have to have an off/on 220v electrical line to run outside where the outdoor condenser sits. We needed an electrician to come and run a 220v line to make this work. We paid $350 for the new electrical line. We didn't have a 220v line very close and we had to do some work inside our electrical panel to make it all work.
For the actual installation, we chose to hire this out with a retired HVAC installer. We aren't comfortable drilling into brick at all and figuring out how to run cables and wires from outside the house to the inside. That being said, if you are more comfortable than us, I definitely think you could do this part of the installation yourself.
Since we knew the HVAC installer personally, I didn't price compare at all. We paid him $500 for the job. He set up the outdoor condenser, mounted the indoor unit, ran the wires and piping out the wall and made sure everything was completely finished looking.
So, from start to finish, the ductless mini split installation and costs were $2,581.95.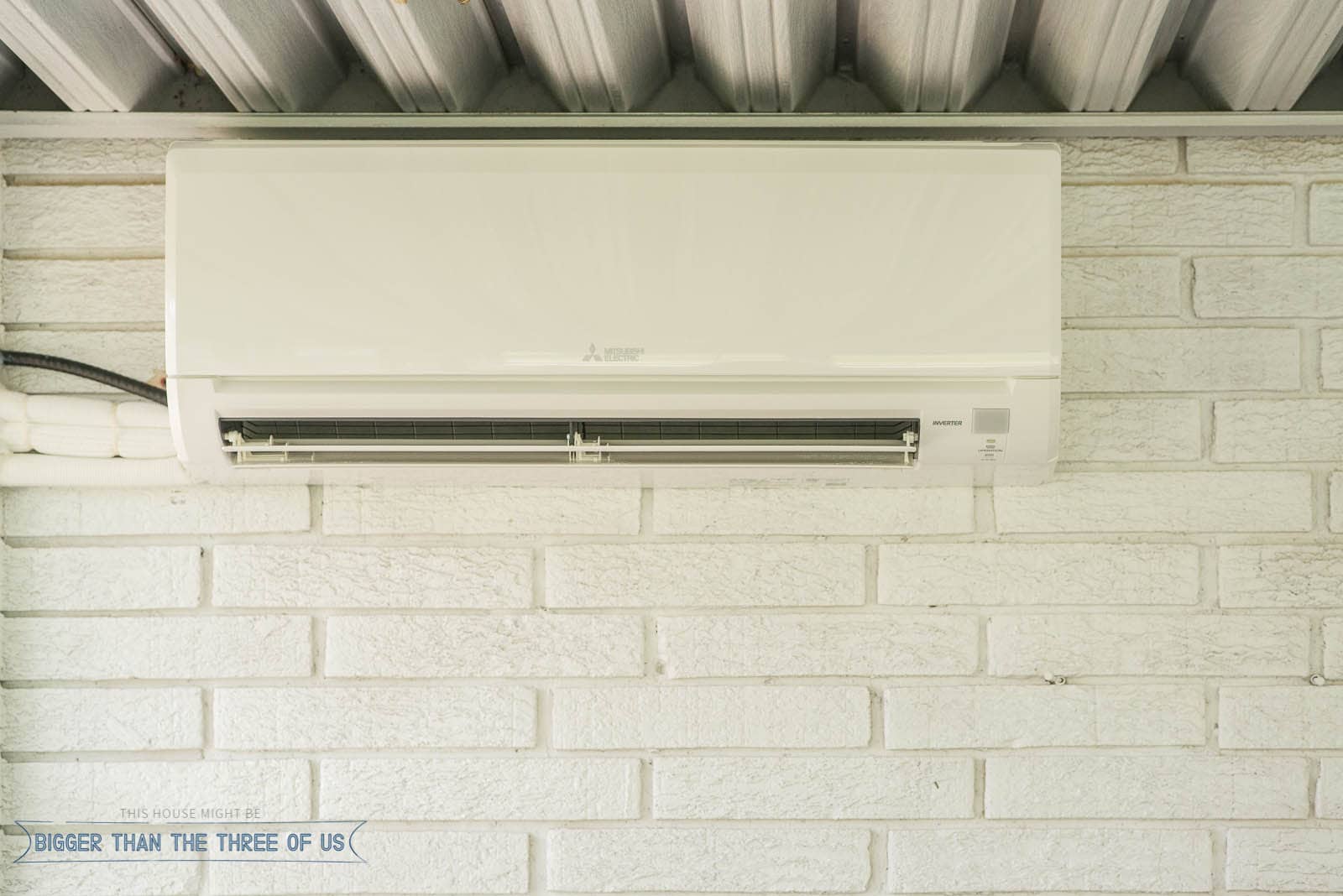 So, was it worth it and do I love it?! Yes!! It was so worth the money and we absolutely love it. It's very quiet and it heats up the room pretty fast. If the weather is below 30 degrees, then we turn the unit on first thing in the morning around 6:30am. It's nice and warm by the time I actually start working at 8:30am.
I'm sure the unit has a timer built-in but I haven't messed with looking into that. It's been working really well for us to just turn it on in the mornings and then turn it down to 60 degrees when I'm done working for the day.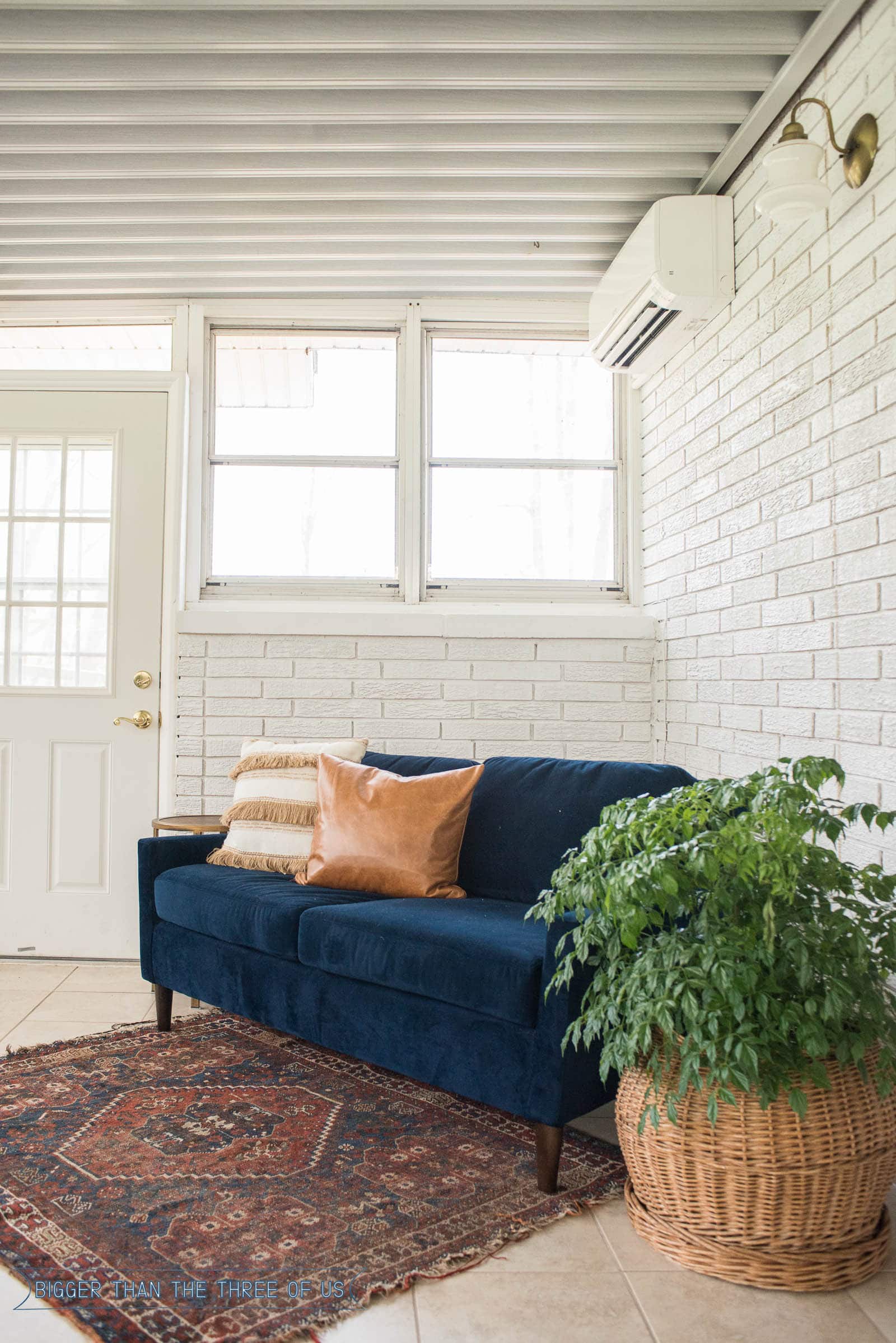 So, what's the impact on our electrical bill? Well, that one is a bit harder to tell because we've had a colder winter than usual. From what I can tell, it's about $15 per month. Not much at all!
I hope this helped answer some of your questions!
Pin For Later:  How Much Does a Ductless Mini Split Cost