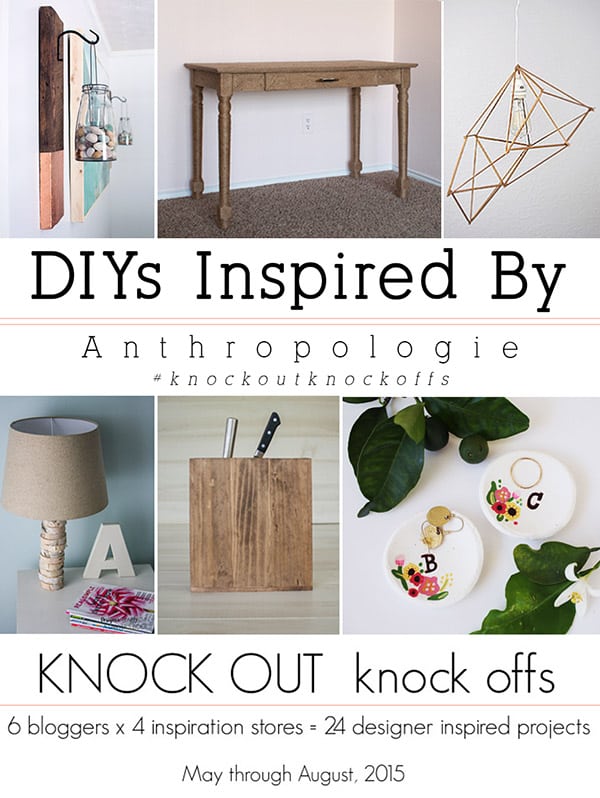 Yay! It's that time again when I team up with Upcycled Treasures, Brave New Home, The Gathered Home, Designer Trapped in a Lawyer's Body and Delineate your Dwelling to provide you with AMAZING tutorials each month inspired by our favorite stores. Hence the title. If you missed out on our projects from last year, don't worry! I'll link them up in the bottom of this post. So, you can see from the image that we have amazing projects this month. This month was DIYs inspired by Anthropologie. I chose to make a DIY Knife Block with bamboo skewers. I love it and know you will as well!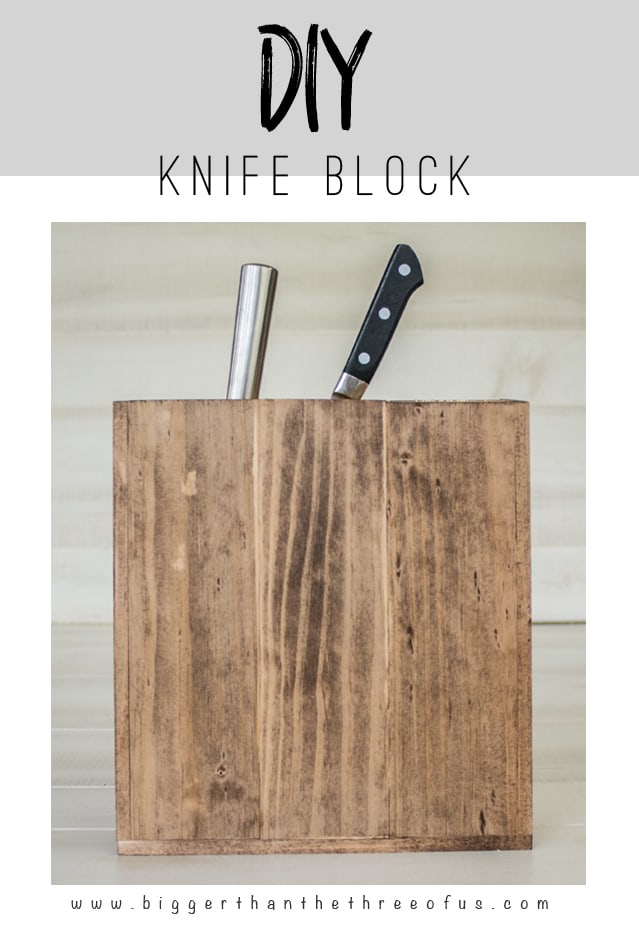 Want to see my inspiration?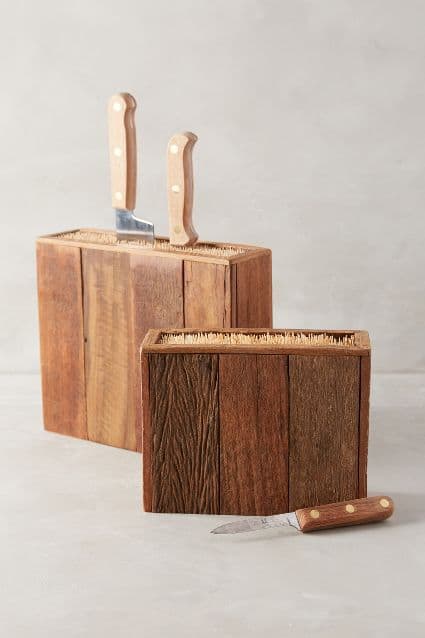 via Anthropologie 
I saw those last year and just fell in love with them. I needed/wanted the larger size, which rang in at close to $70. I can be frugal and knew that I could make one for much less than that… $50 less. I didn't keep the exact tally, but I think my wood project boards came to about $12 and I used about 10 packages of skewer sticks (which were .97 a piece). I came in at just over $20. #stealofadeal
I know your curious about the process, so I'll give you a step-by-step.
1. Decide on your size (based on knife sizes). I knew that I wanted mine to be about 12 inches tall by 12 long. Buy boards. I bought project craft wood pieces (found in the lumber aisle) that were 3/8″ x 4″ x 36″. You will need enough pieces (my pieces were 12 inches) for all sides (8 total).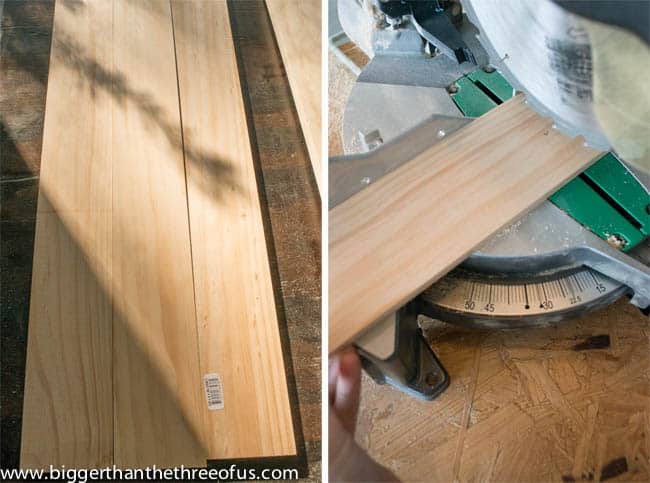 Mark your wood at 12 inches and use a saw to cut.
2. Repeat on all pieces. You will end up with 8 pieces total.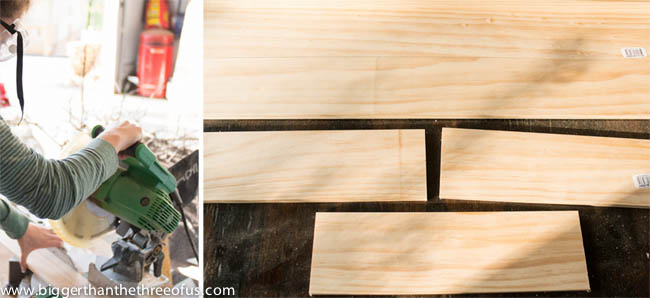 3. Take three pieces and wood glue and then clamp together. Repeat with another three pieces so that you have (2) sets of three pieces glued together. Let dry.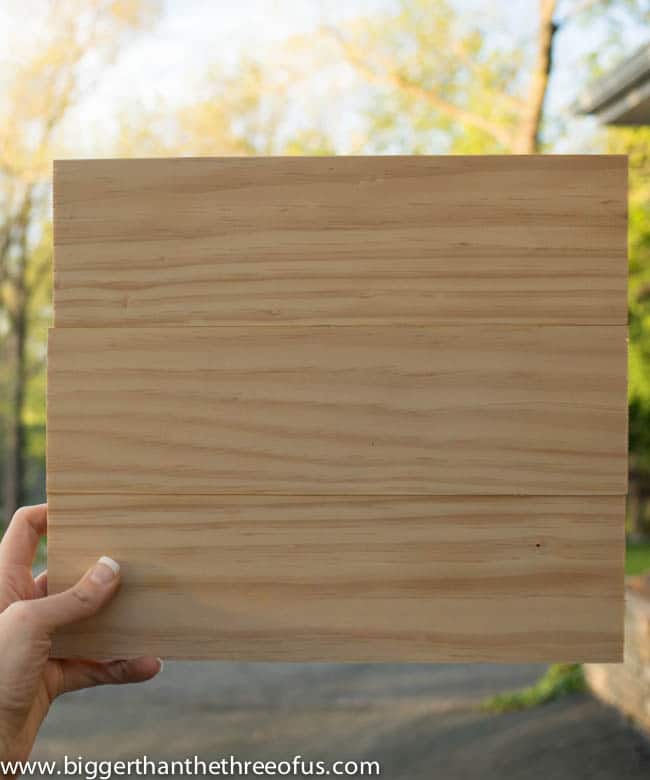 *Marvel at my uneven cuts. Ha. It turned out alright.
4. Attach one 12 inch board (the bottom piece) to an end 12 inch board using a brad gun.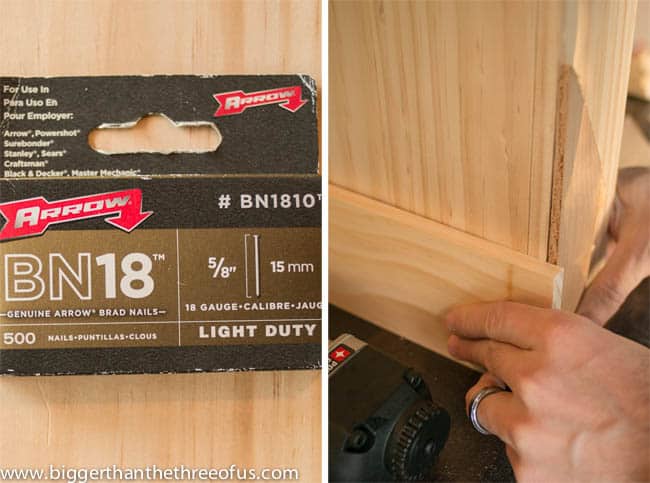 Then attach 1 of the glued 3-piece boards to the bottom and to the end board.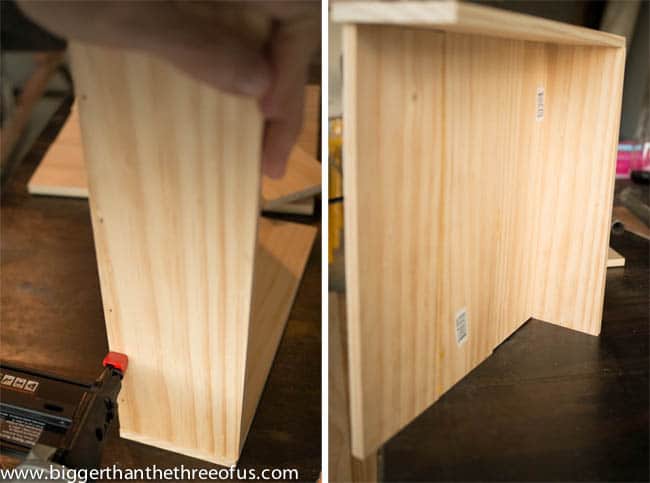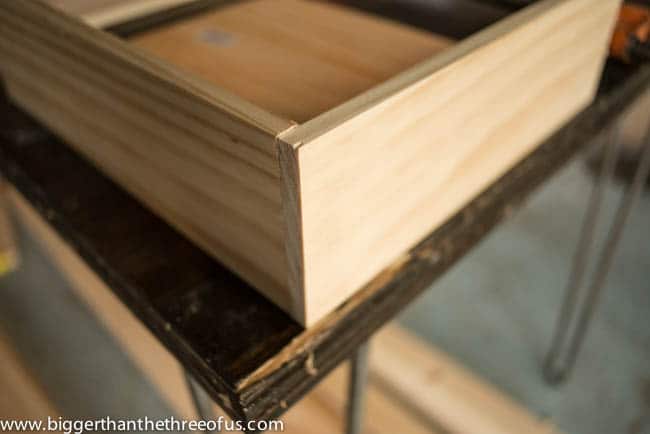 5. Repeat until you have attached all pieces.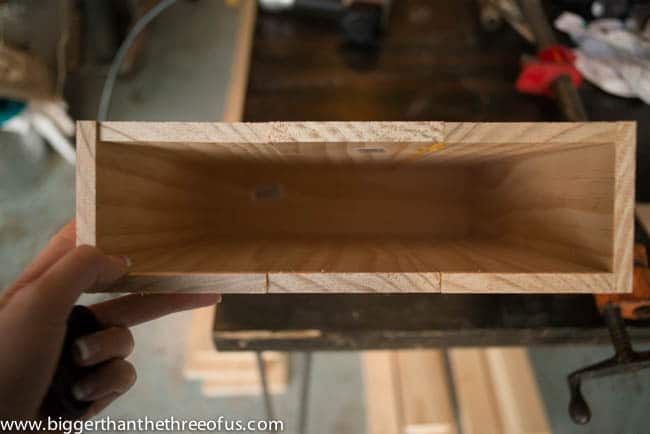 6. If you have uneven wood at the top, then go crazy with the orbital sander.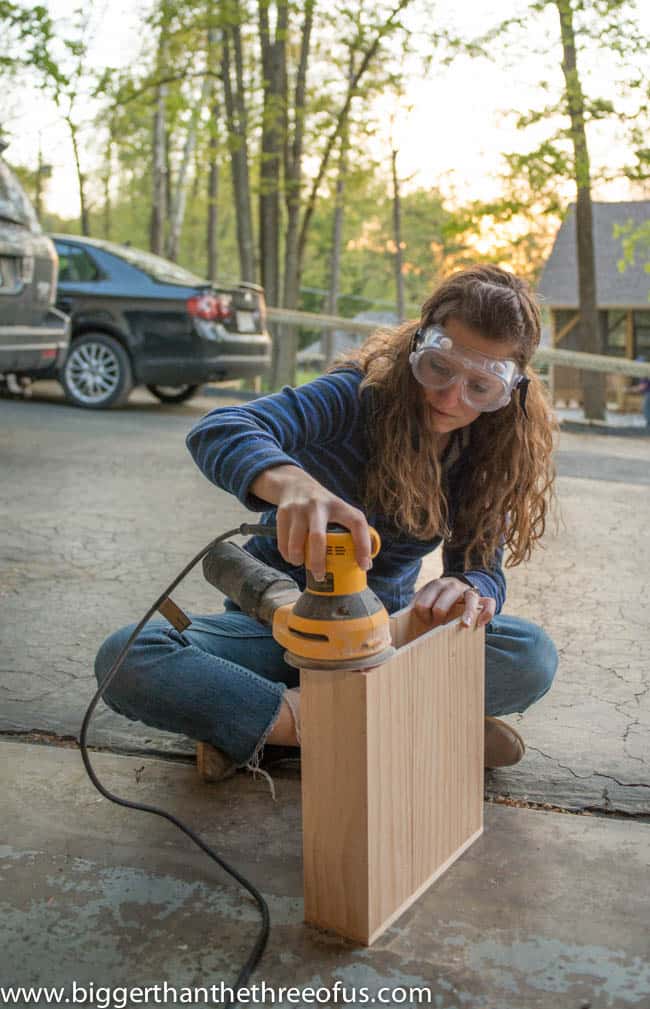 7. Use wood filler in all the brad holes. Let dry and lightly sand.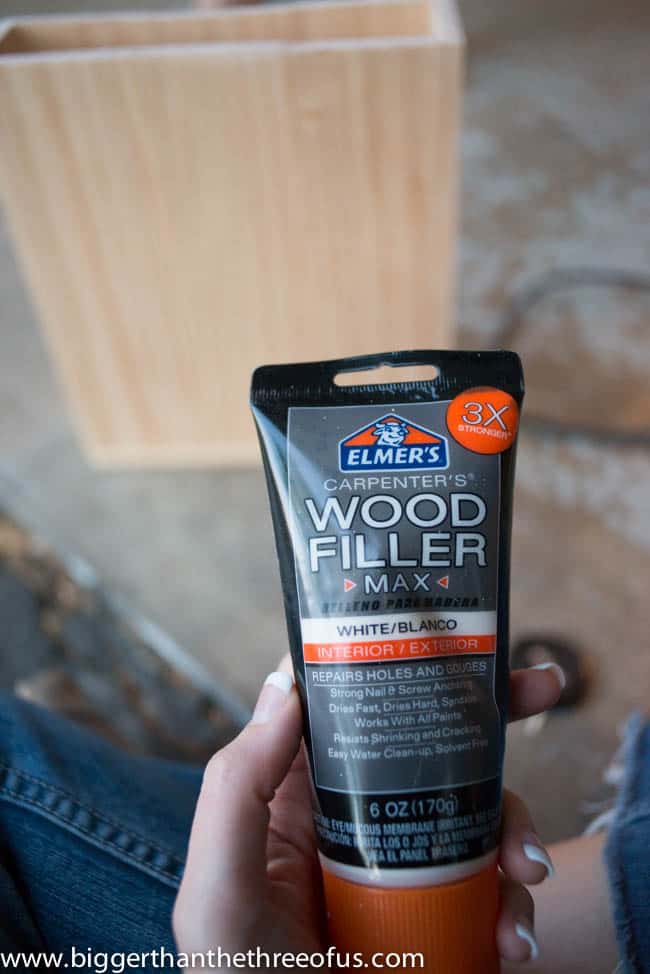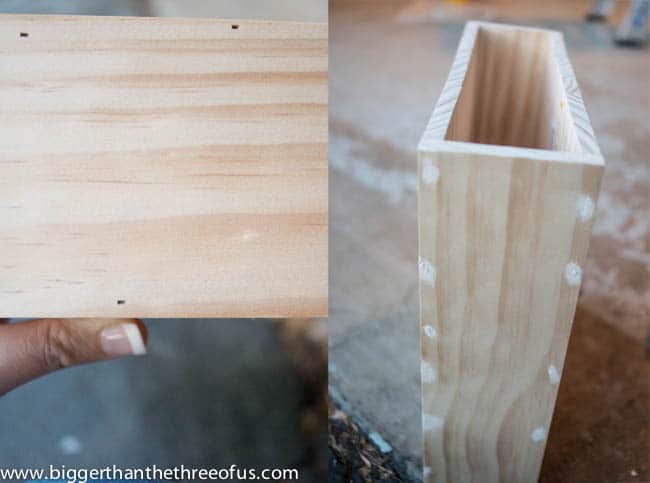 8. Stain. Let Dry. Fill with Bamboo Skewers.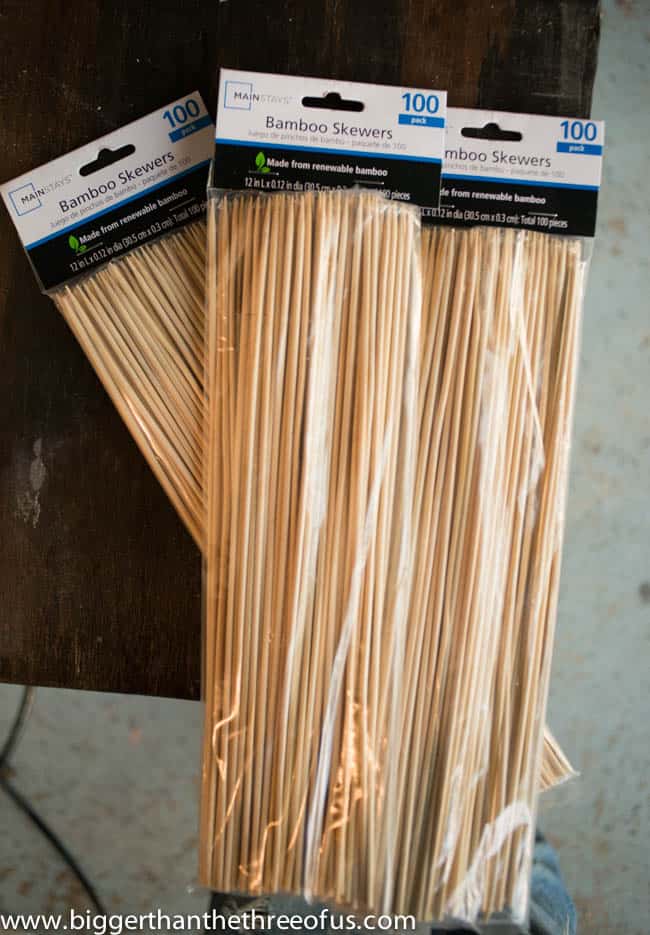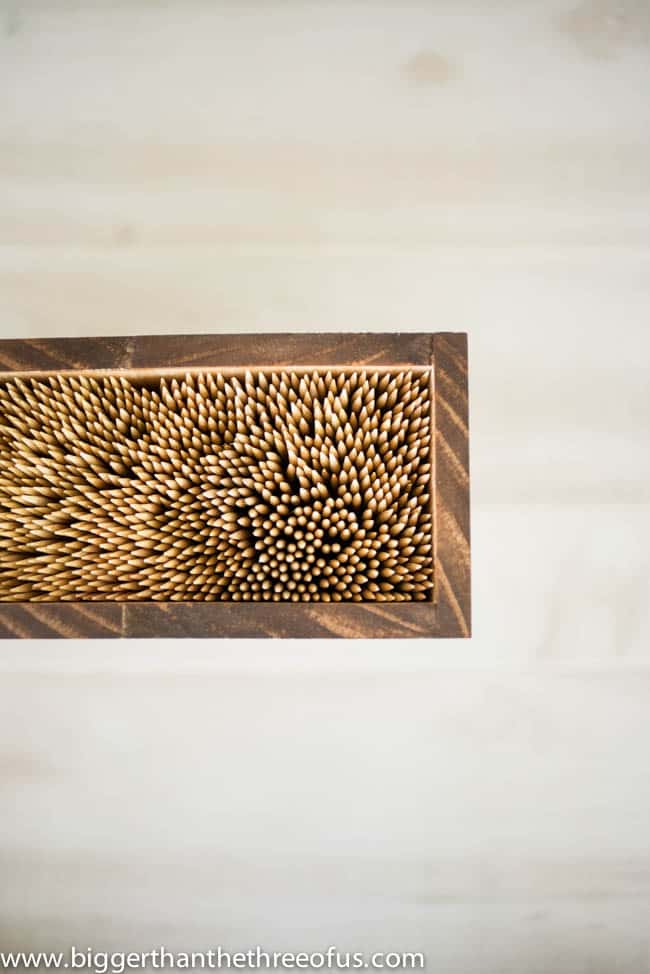 I wondered how well the knifes would stick in place and they haven't budged. It's really perfect for them.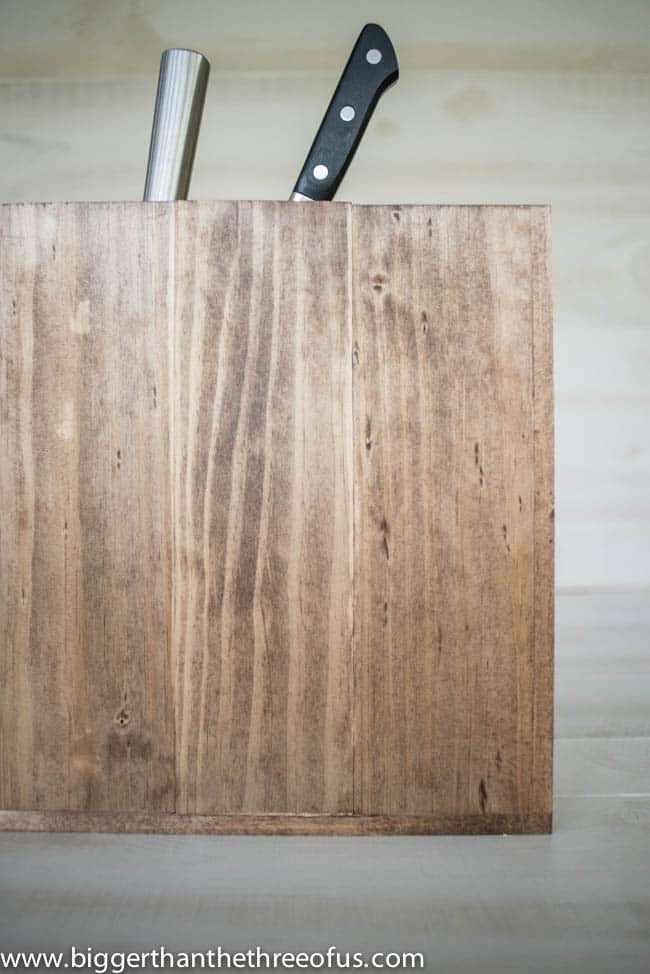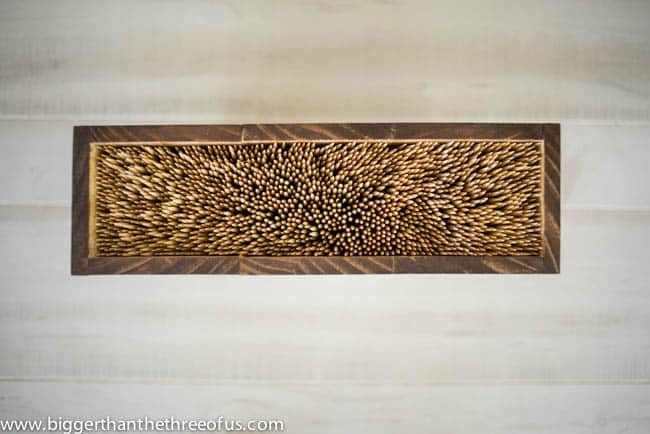 Overall, I'm thrilled with this little project. The only downside is that I don't have a cute/finished kitchen for my block to set out in. =)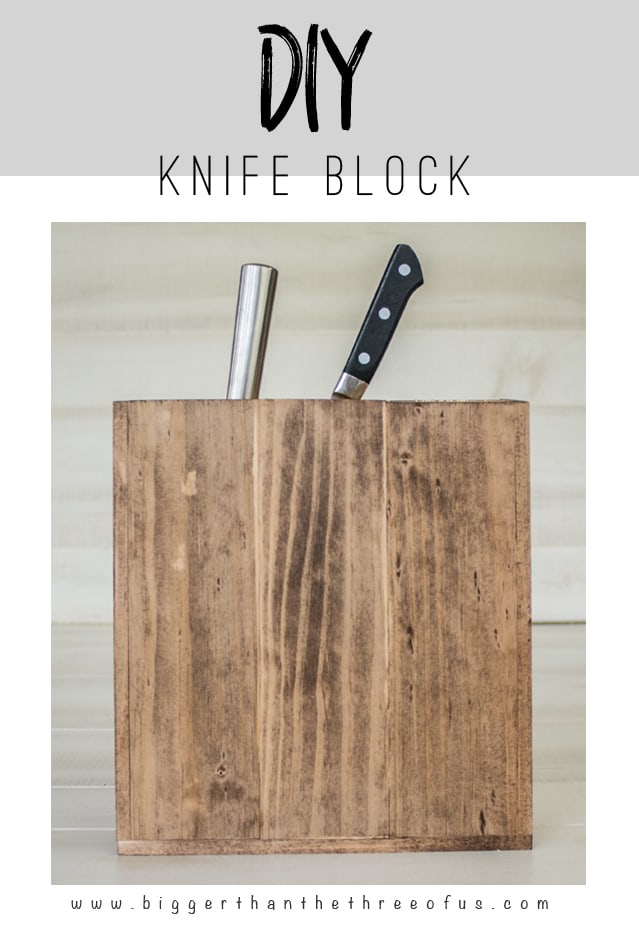 Edited 10/5/2016: I had to include a recent picture of the knife block in action. 
If you loved this project, then I know you will love the other five projects in this series!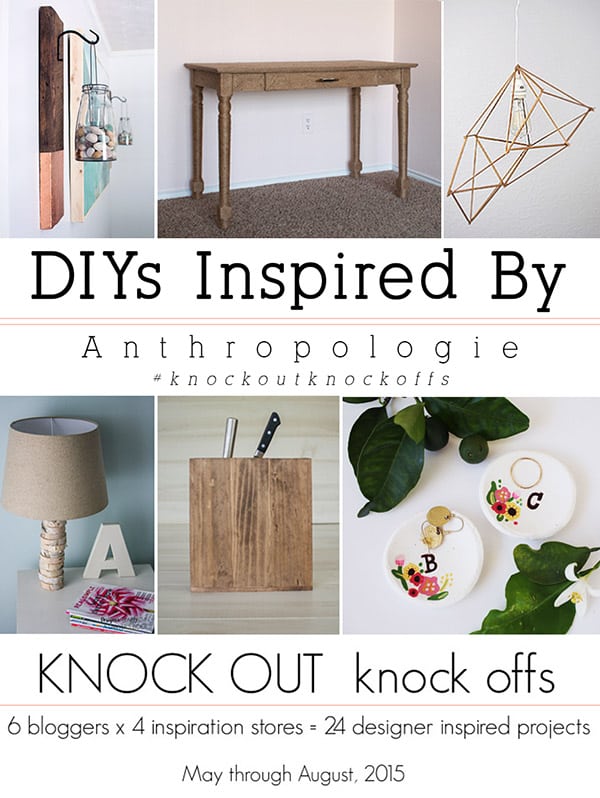 Stop by: Upcycled Treasures, The Gathered Home, Designer Trapped in a Lawyer's Body, Brave New Home and Delineate Your Dwelling to see more!
Want even more inspiration? Check out last year's Anthropologie Inspired Projects.