Add an accent shiplap wall to create more texture on a boring wall in your kitchen or other space with this EASY DIY!
As I was working on renovating my kitchen and eat-in kitchen, I knew that some sort of accent wall idea would be a good fit for how the space is laid out. In general, I wouldn't recommend an access wall for a space like ours. But, with a deliberate ending area on both sides of the wall I was considering, I just felt like this one wall could pull it off.
After deliberating for a bit, I ultimately decided to install a shiplap accent wall but I wanted it to pull more modern instead of the more farmhouse direction that shiplap tends to pull.
I firmly believe that a white shiplap wall is just a starting point for a space and whether it pulls more of a farmhouse style or a more eclectic style depends on how you incorporate other colors, textures, patterns, etc., into your space.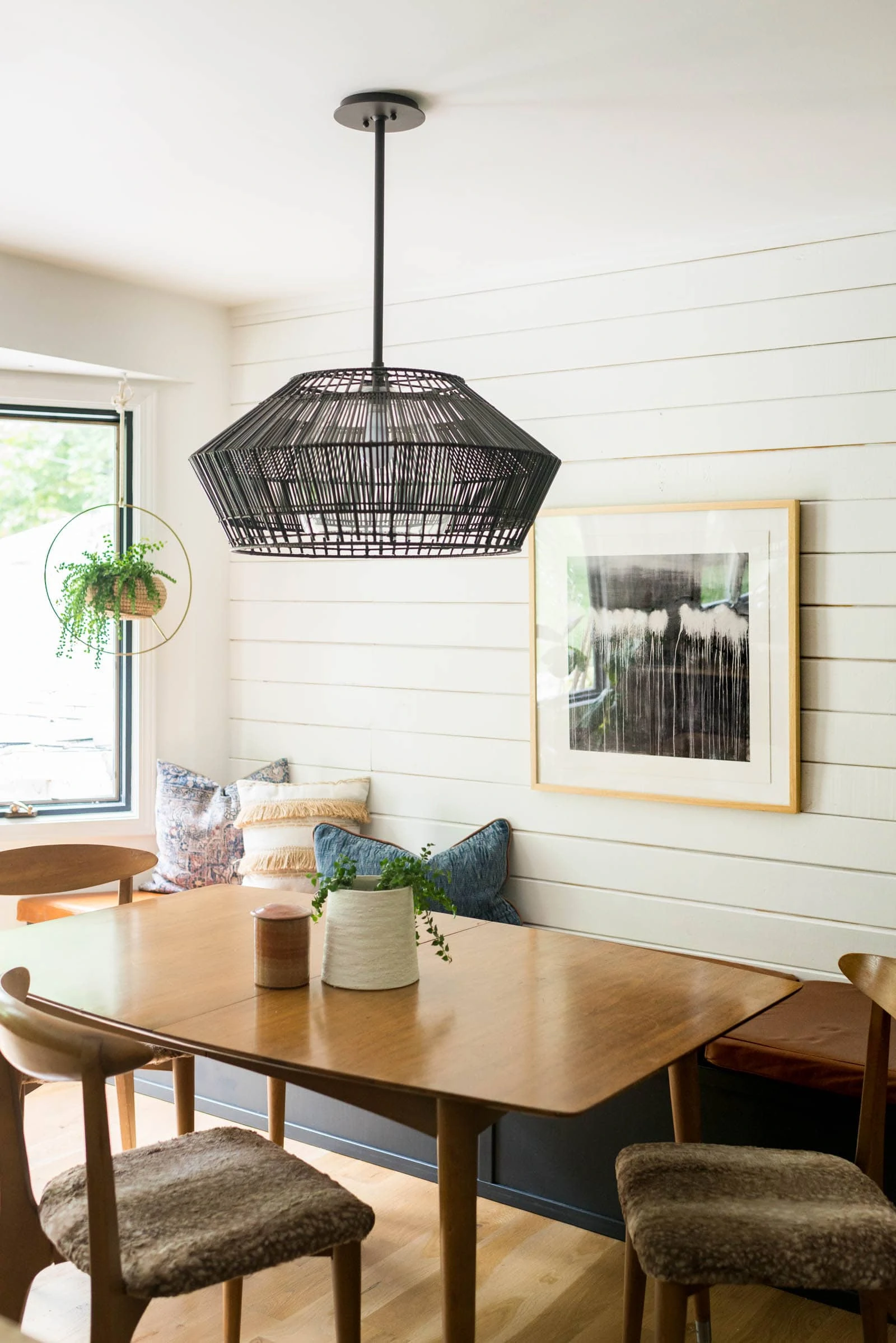 Installing the accent wall shiplap idea was a tiny bit daunting at first, because we weren't super skilled DIYers. We did this project many years ago and, if you are comfortable using an air compressor and a nail gun, then you can definitely do a shiplap accent wall!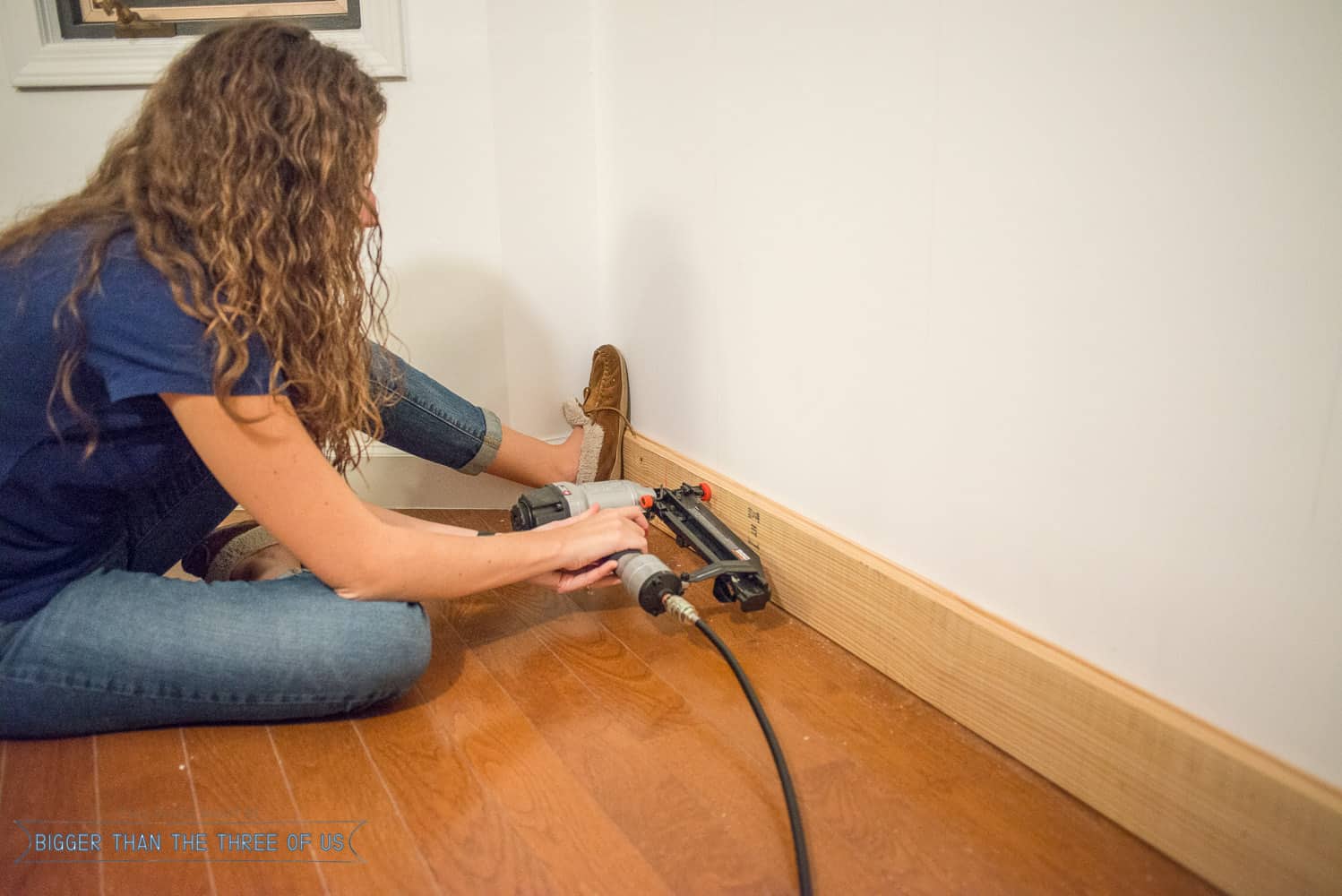 I'm going to link the full tutorial below but I also want to share a few really great vertical shiplap walls as well as horizontal shiplap walls to inspire you as you decide what type of style you are wanting.
Accent Shiplap Wall Ideas
I hope you feel inspired! If you missed my project how-to above, I shared the full tutorial on how to install shiplap on eHow. Hop over there to see the before/after as well as the in-depth tutorial.