Half shiplap wall ideas; from vertical shiplap to horizontal shiplap, be inspired by these shiplap half wall ideas!
As we were working on our eat-in kitchen, I felt like our space was lacking interest. I know a good way to add interest in a space is to add layers. I quickly keyed in on the thought that I wanted to do an accent shiplap wall that would anchor the banquette.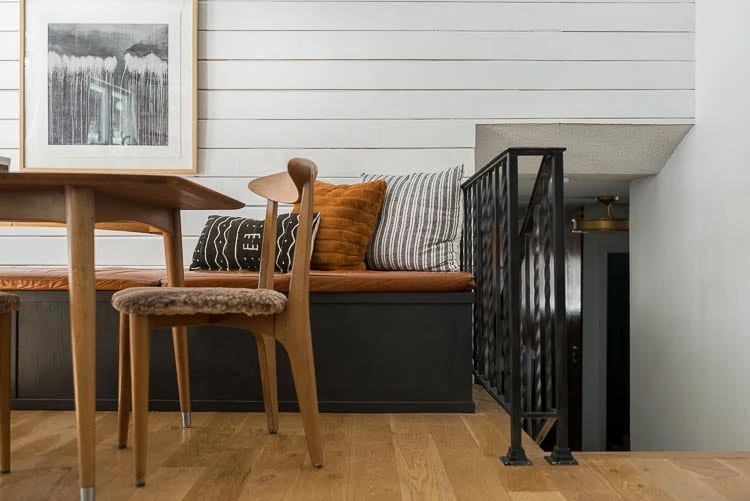 We were pretty early in our DIY journey when we installed the half wall shiplap but, even then, it was a pretty easy project. It's technically a full wall of shiplap, but you can only see half the wall because the banquette sits in front of it.
The added dimension of the wood and the lines really added a lot to our space without taking interest away from other areas. I really love how it looks.
I wanted to share more half shiplap wall ideas in case you are interested in adding a shiplap half wall to your space.
What is shiplap?
Shiplap is wooden boards with grooves, also called rabbet joints, that interlock together making a tight fit.
Shiplap originally was used in making boats, hence, the name.
What are the benefits of shiplap?
You can install vertical shiplap or horizontal shiplap as a beginner DIYer and the pricing of the wood boards to get the look is relatively inexpensive.
If you are curious about adding a half shiplap wall (or even a full one!), check out these great shiplap wainscoting ideas that I pulled together.
10 Half Shiplap Wall Ideas For Your Home
A half shiplap wall can add style and interest to any home. From vertical shiplap to horizontal shiplap, there are lots of options for including this wall treatment to further make your home yours.
Style 1: Shelf above wood treatment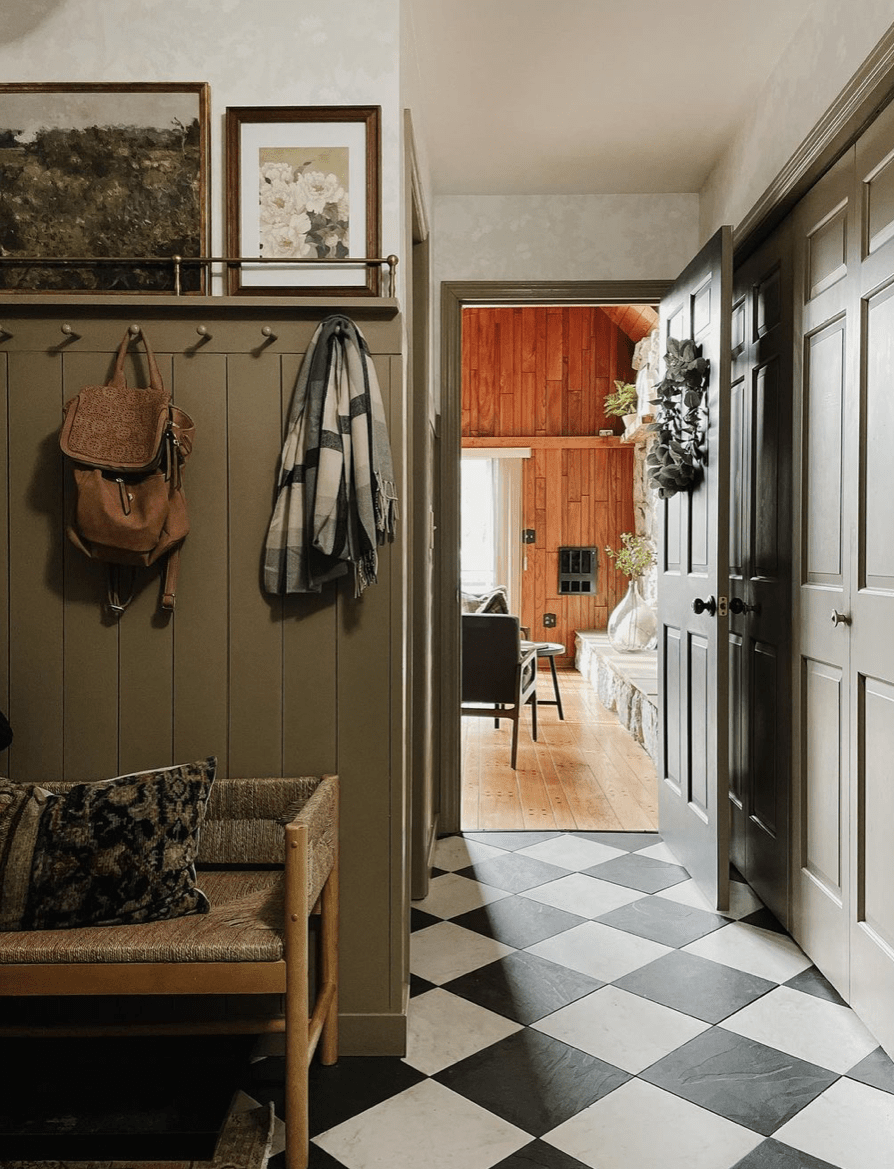 The checkerboard tiled floors, woven bench and shiplap wainscoting with the shelf above create the dreamiest combination, don't they? I just adore how this looks.
Style 2: Wallpaper over wood wall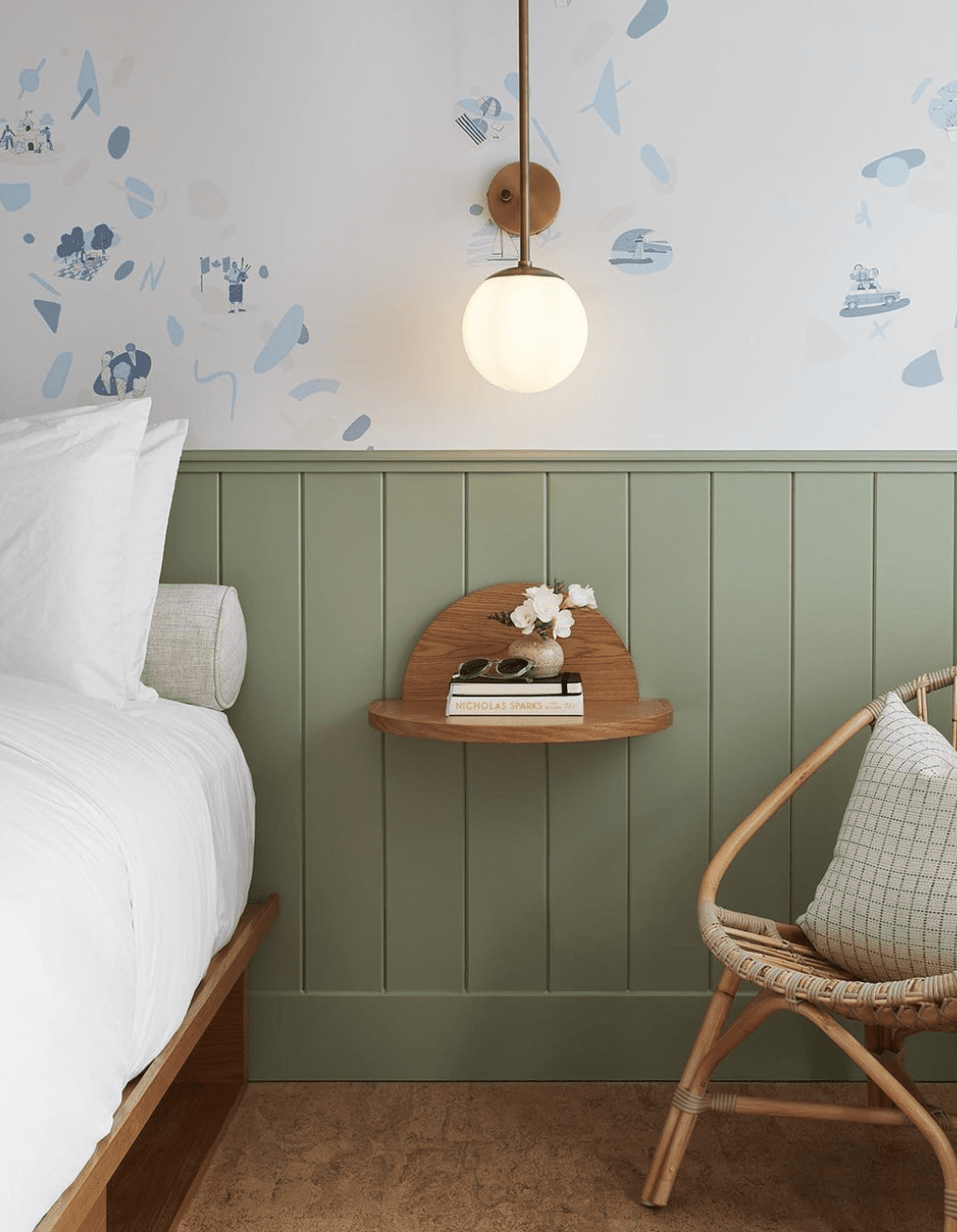 I thought this motel provided a great example of a more minimal, modern half wall shiplap design. A lot of times, you see wallpaper shiplap ideas that are more farmhouse, but this example clearly pulls minimalist, which I think is nice!
Style 3: Horizontal Shiplap Half Wall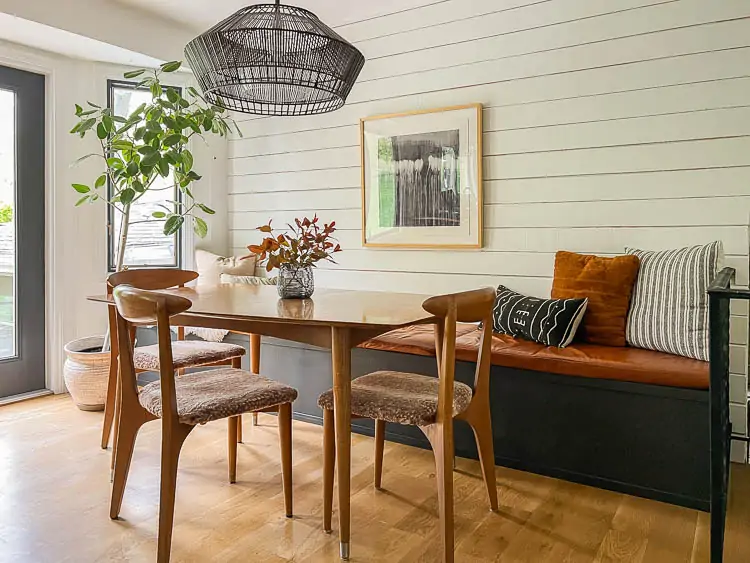 I'm cheating a bit by sharing my accent shiplap wall as a consideration for a horizontal shiplap half wall because my plank wall treatment goes from floor to ceiling. I do think you get the vibe of the more half-way look though because the banquette covers the wood wall. This was such a great addition to our space, that I didn't want to leave it out as inspiration.
Style 4: Eclectic small bathroom with high-end finishes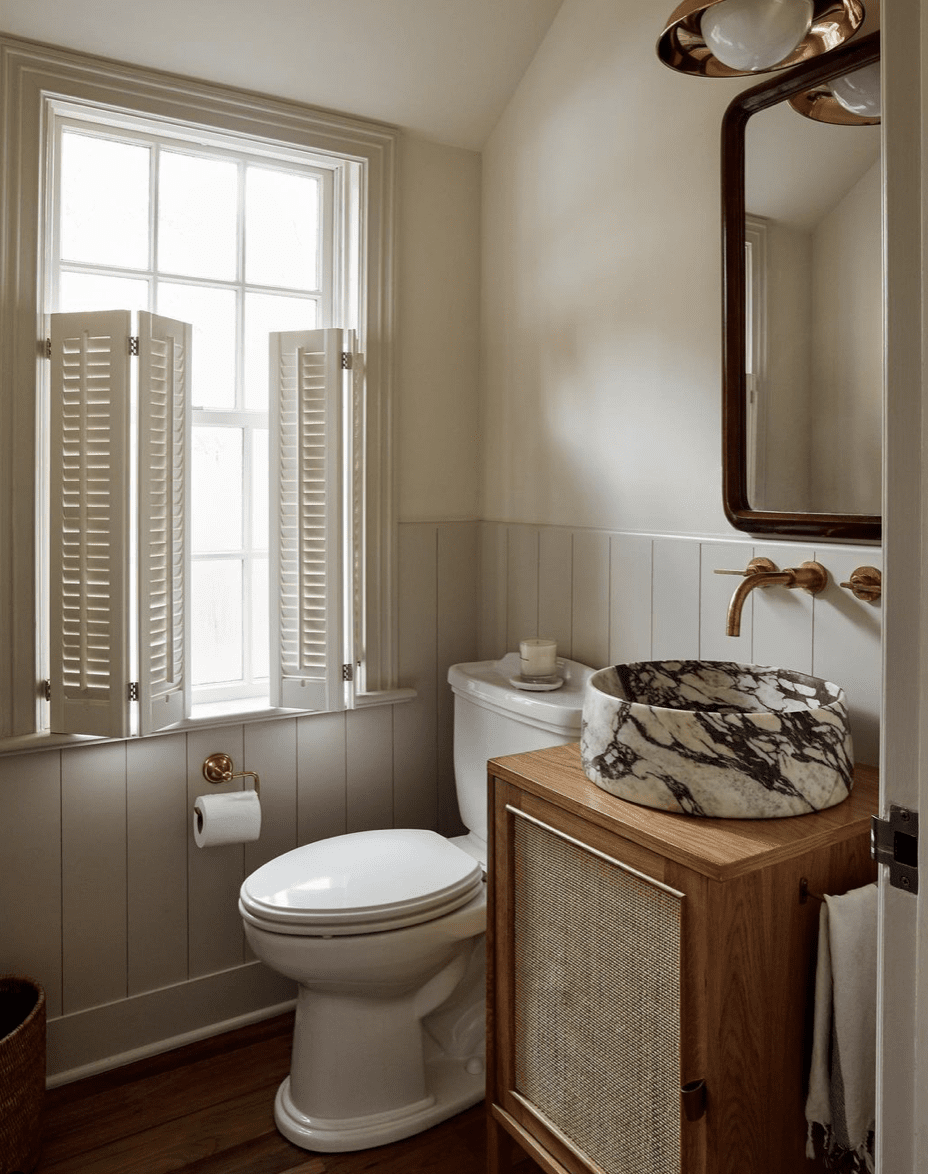 If I was looking for shiplap ideas today, this would be the vibe of the space that I'd be going for! The wood treatment in the bathroom combined with the elevated furnishings really makes an impact. And, can we just all gawk at that marble sink?! Wow!
Style 5: Shaker pegs in laundry room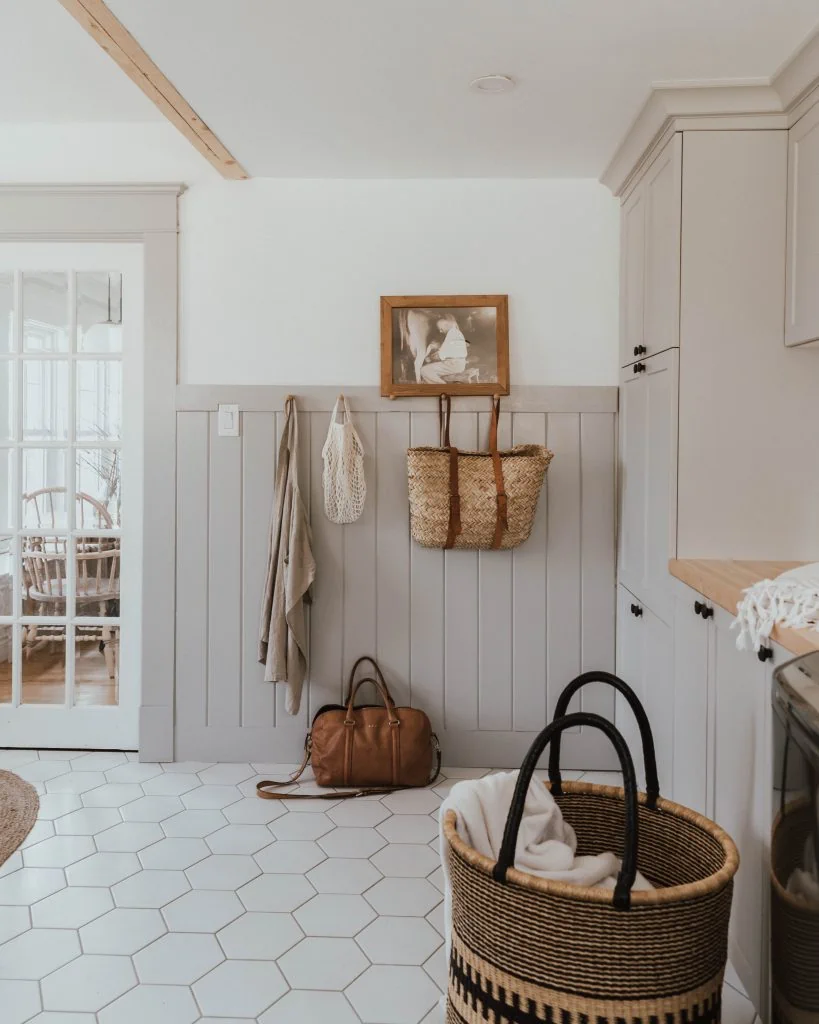 This vertical shiplap half wall features 6" v joint pine boards to create the wall treatment. I love the addition of the shaker pegs and especially how they are styled here!
Style 6: Half wall and full wall shiplap together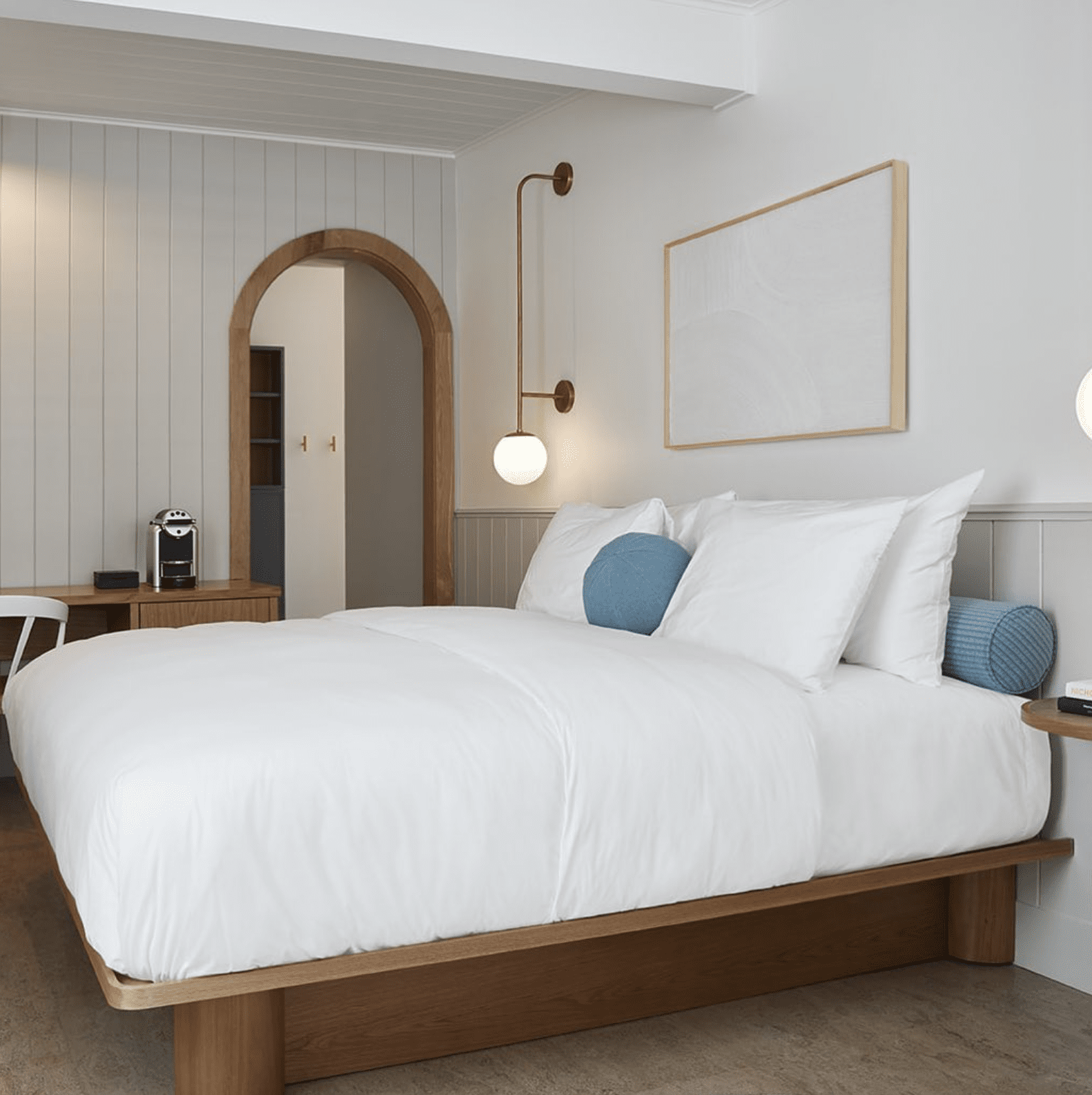 I love this image as a reference for vertical shiplap half wall inspiration combined with a full wall of shiplap. Plus, look at the the wood trim around the doorway. It's a combination of details that just make me swoon.
Style 7: Modern wall treatment with oversized wood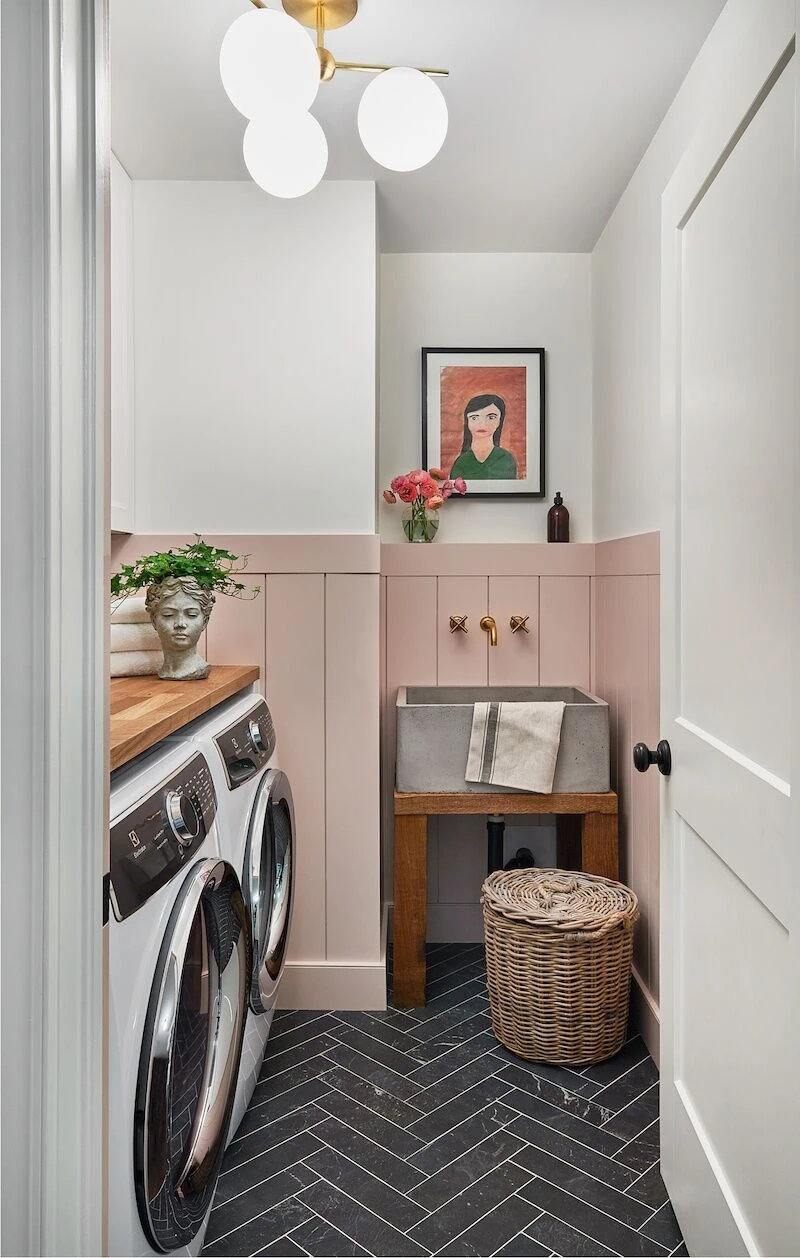 This space pulls more modern because of the use of 7 ¼" shiplap in a small space. Plus, painting a laundry room pink is also unique, too!
Style 8: Black shiplap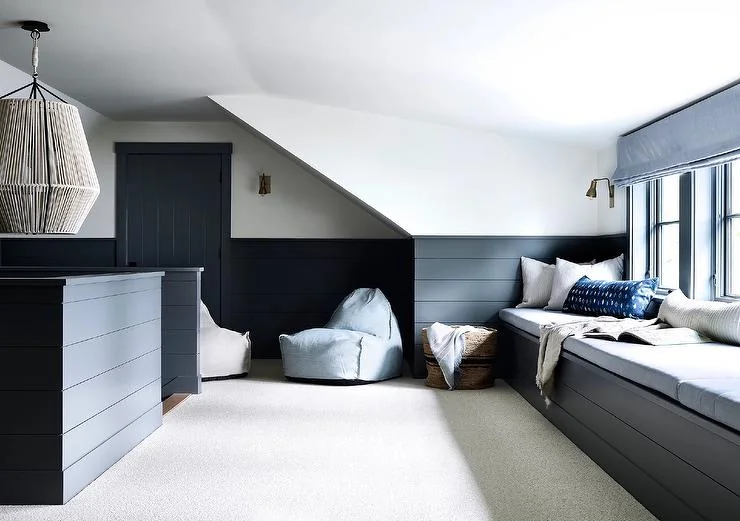 I love the use of the horizontal shiplap half wall treatment in this space. It looks like the space is some sort of converted attic space with low ceilings. The horizontal shiplap helps ground the space and makes the ceiling lines fade away.
Style 9: Shiplap backsplash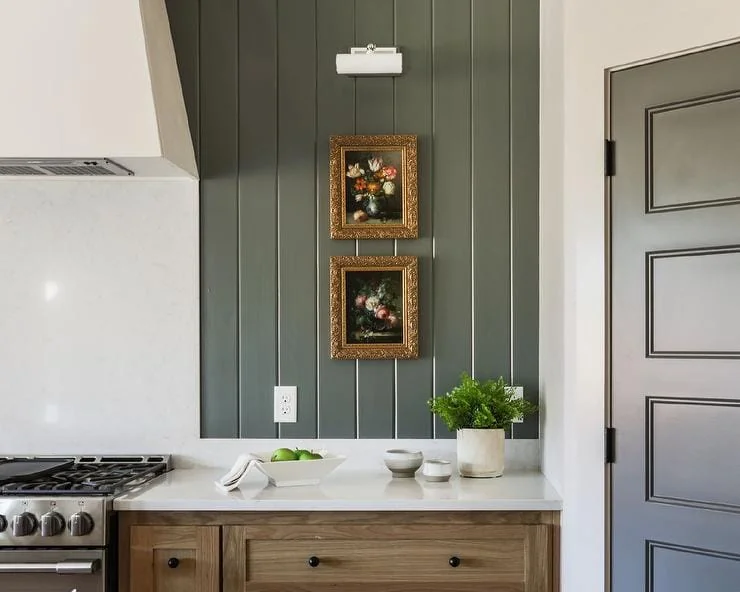 With wood cabinets, farmhouse shiplap walls seem to be pretty popular. I love the take on painting these walls green in the kitchen and having a more eclectic style to the cabinet drawer pulls and lighting.
Style 10: Green painted mudroom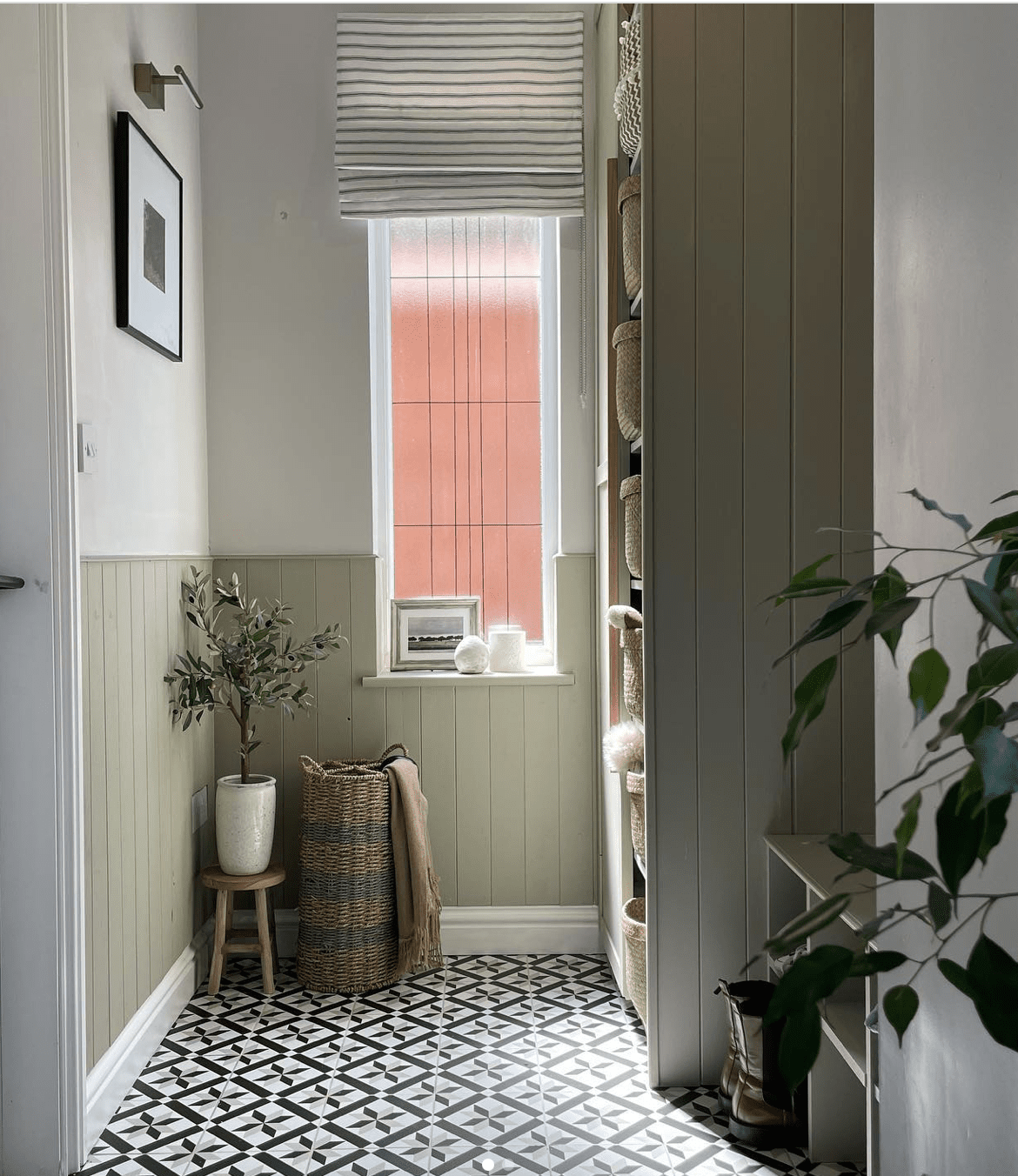 I still standby the ideas of a half shiplap wall being a great addition to a mudroom or entry space. In my own personal experience, wood treatments hide scuffs and dings a bit more than traditionally painted walls. This space feels calm and serene with the light green painted color, too.
I hope you are inspired by these half shiplap wall ideas! I love collecting ideas that inspire me personally and also, love to share them with you.