We try to improve our outdoor spaces every year. This year was HUGE because we finally invested in a new dining set. But more than just that, we try to put some elbow grease into our outdoor patio for the summer to make it feel more welcoming so that we actually want to hang out there. Over the past few weeks, we've definitely done that so I thought I'd share the backyard patio with you today.
Outdoor Patio For The Summer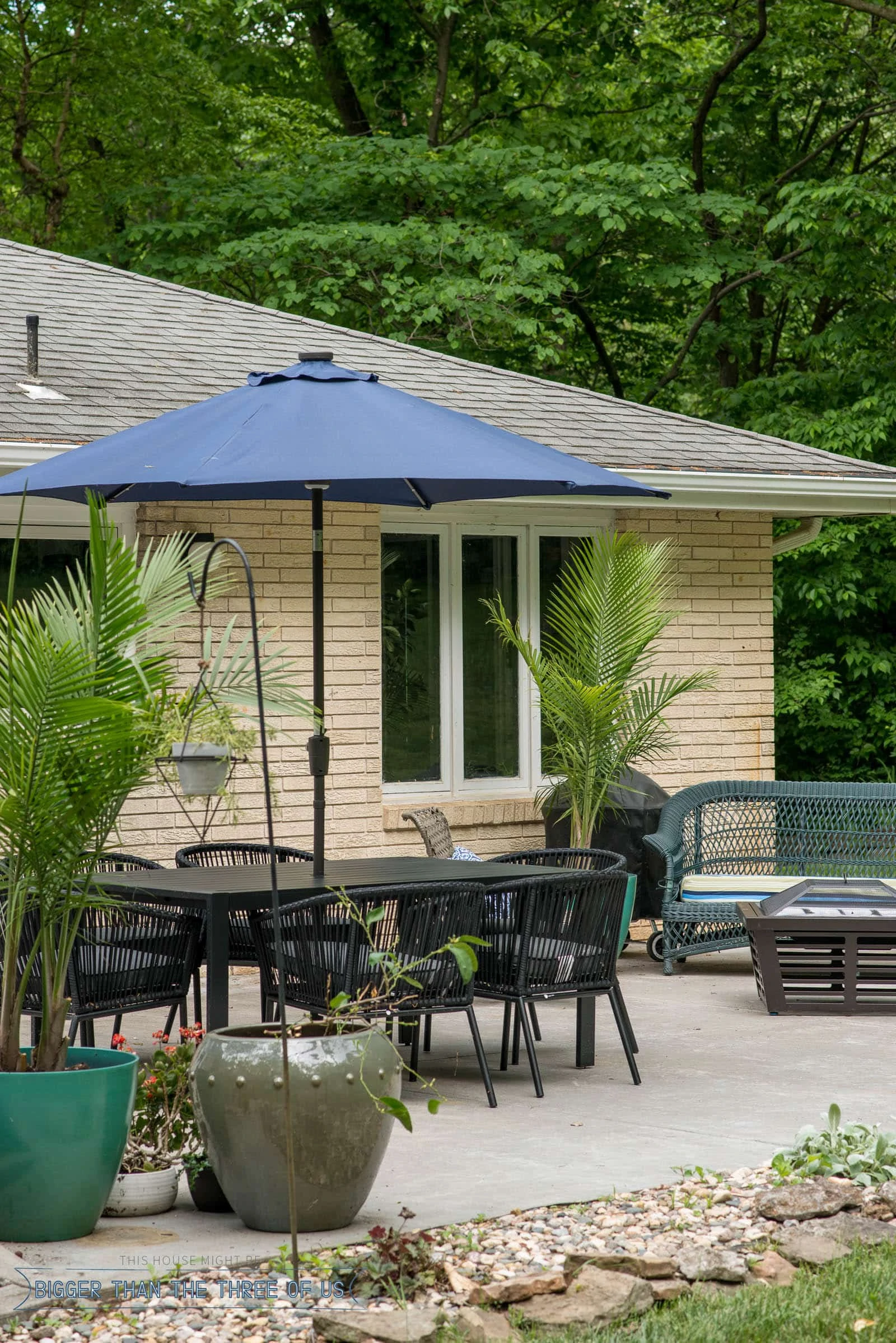 I didn't take any "BEFORE" pictures for you guys, but I'm sure you can imagine what the space looked like before we spent time on it. If you really need help visualizing, think: super old, rusty firepit, a dining table that was ready to crash to the ground with a strong storm, spots all over the concrete of dirt and pollen, spider webs and just general wear and tear around the whole space.
We threw away the old, rusty fire pit and sold the table and chairs for super cheap. From there, it was all about adding in the things that we were missing: a new table and chairs and a new fire pit. Everything else just needed to be refreshed a bit.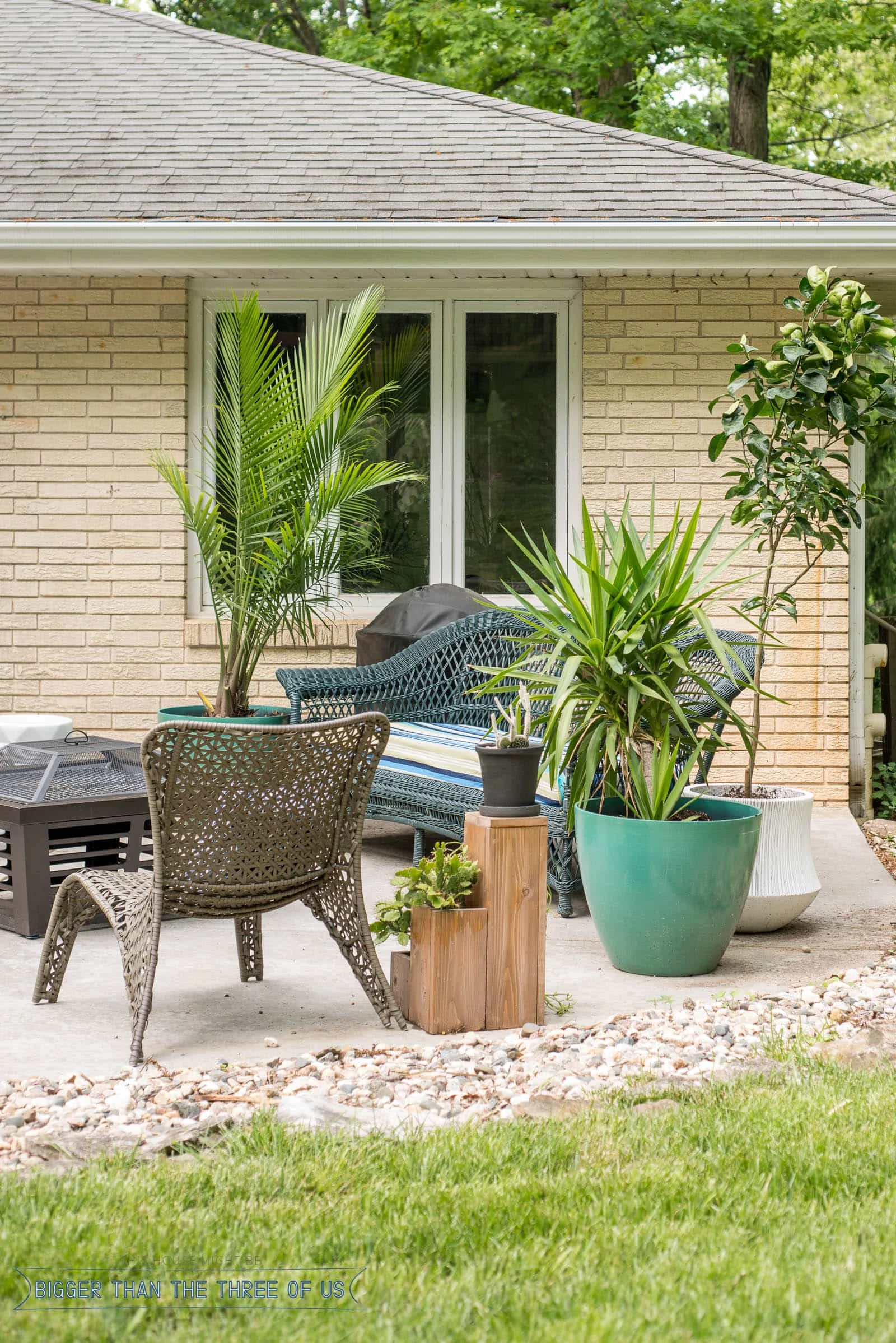 A few years ago, we replaced our mulch with rock and that was just the best change. So, although weeds needed to be pulled, we didn't need to go out and buy any new mulch. This might be the last season that I can get by without refinishing my DIY planter pot wood table. It's looking a bit worn, but I still really like the piece.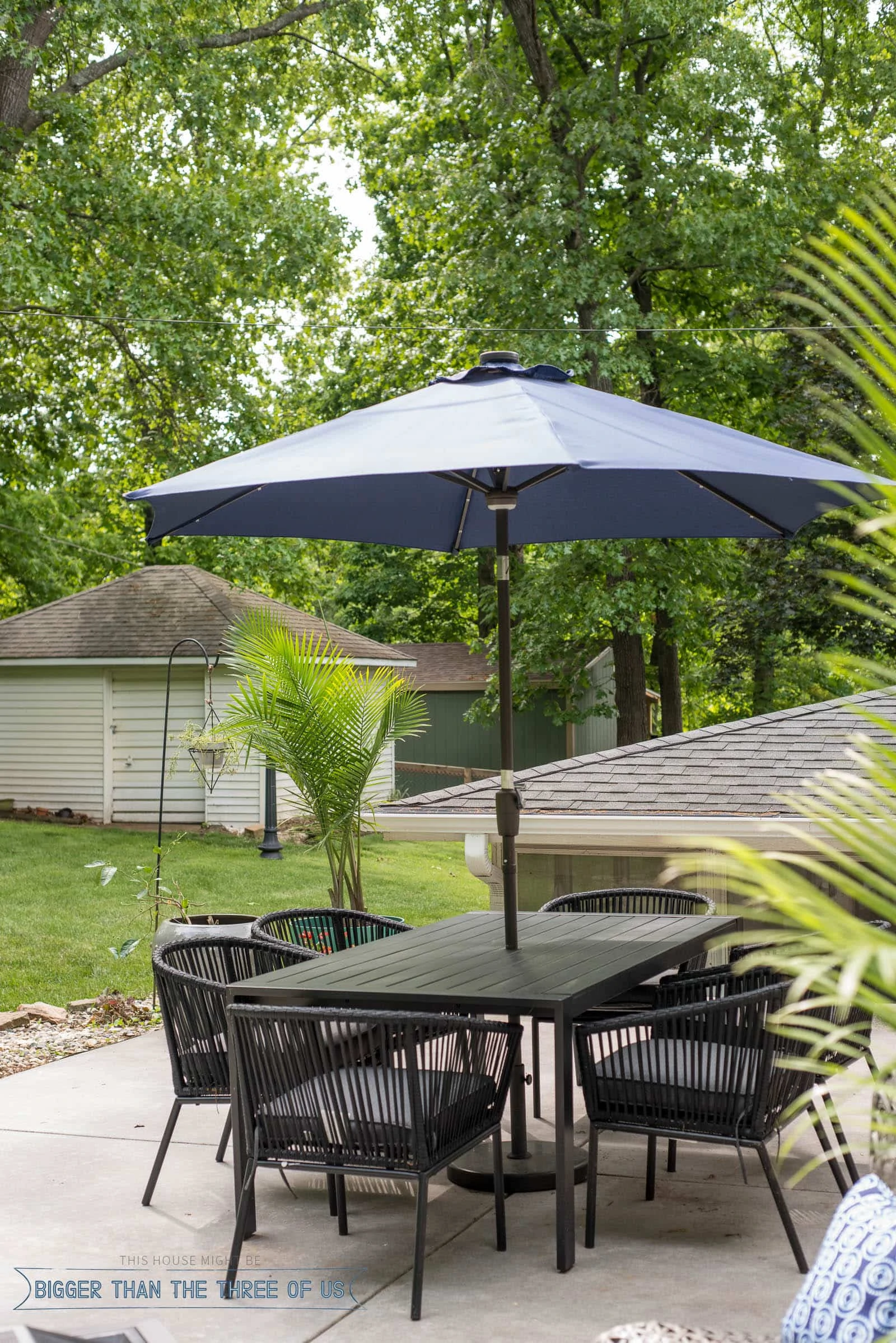 Luke always hated the old table and chairs and, if I'm honest, they were a bit sketchy. I wasn't sure they would survive a strong wind. So, this year, we were lucky to be able to purchase a new dining set. I love the look of this black, modern dining set and hope that it will last us for quite some time!

I'd love to buy a large outdoor sectional and tame down the color scheme out here but that wasn't in the budget this year. Maybe next year though!
I got this cute geometric planter a few years ago and can't find the same one now, but I did find an inexpensive alternative that is pretty similar!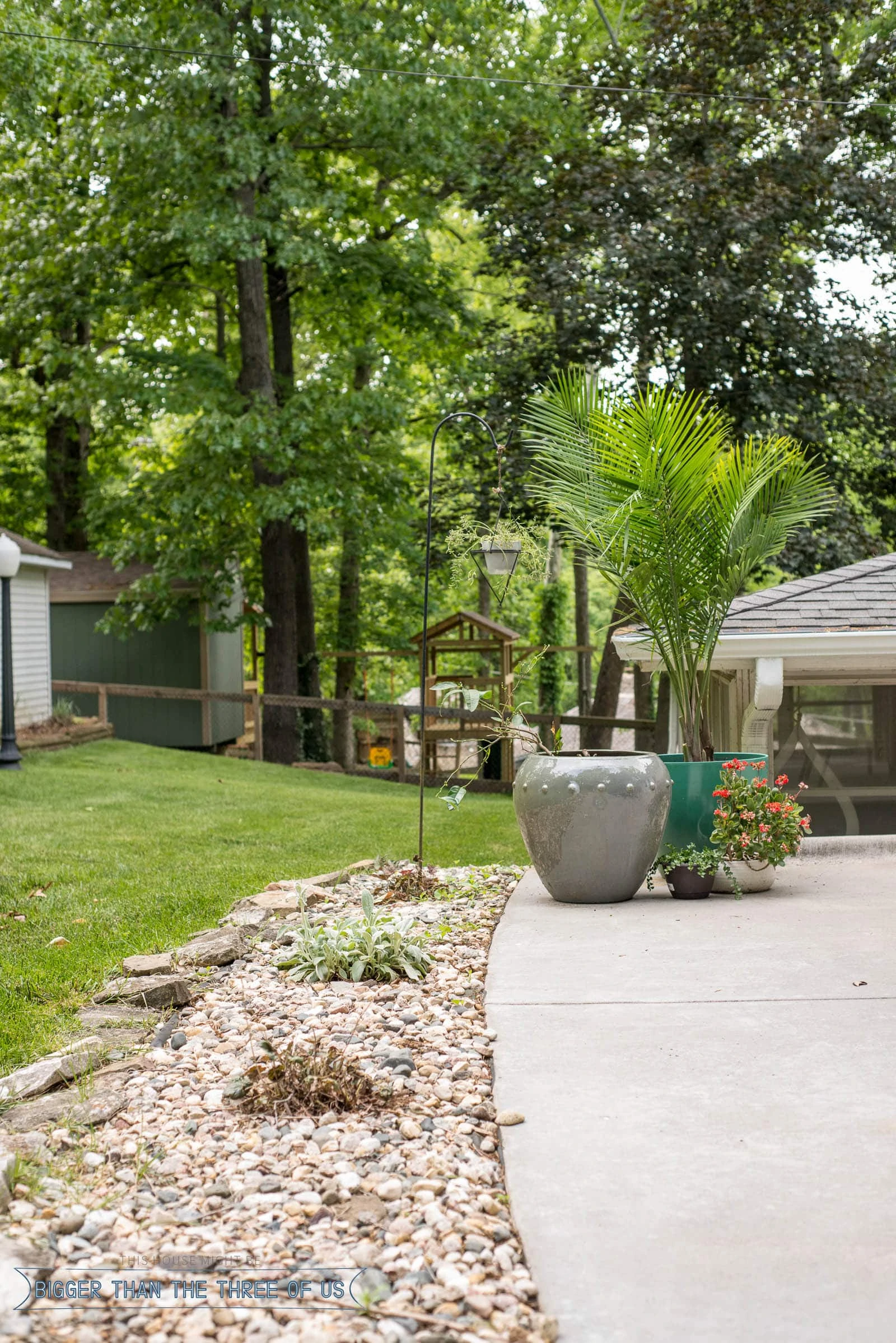 All in all, even though it's not my dream space, I do enjoy spending time out there. And, on a positive note, it has definitely improved over the past few years. If you want to see some of our outdoor DIY projects, I just just rounded up 10 Great Outdoor DIY projects to try.
Outdoor Patio Shop The Look:

Oh, and here's a quick little video to watch if you want to know more about the space.