*I'M CLEANING UP SOME OF MY OLDER POSTS AND RE-SHARING A FEW THAT WERE LOST IN THE ARCHIVES. This one was written back in 2012. This post is now updated to give you "How To Install Gutter Guards" as opposed to the original post, which was more about the leaf situation at this house.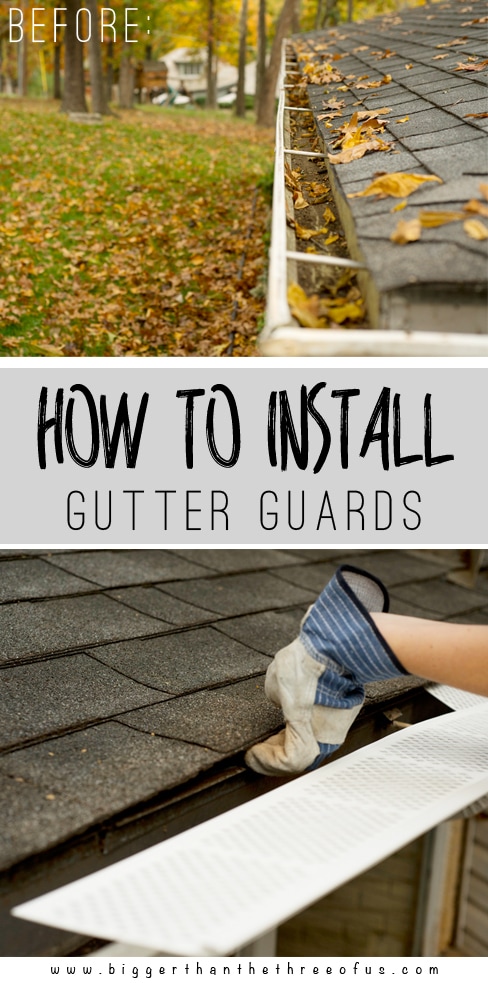 At our previous house we had two trees and both trees were young. They both needed rope to keep them from blowing over on a windy day, so you can say that leaf control wasn't an issue. We owned a rake but I can't remember ever using it.
Fast-forward to our current house.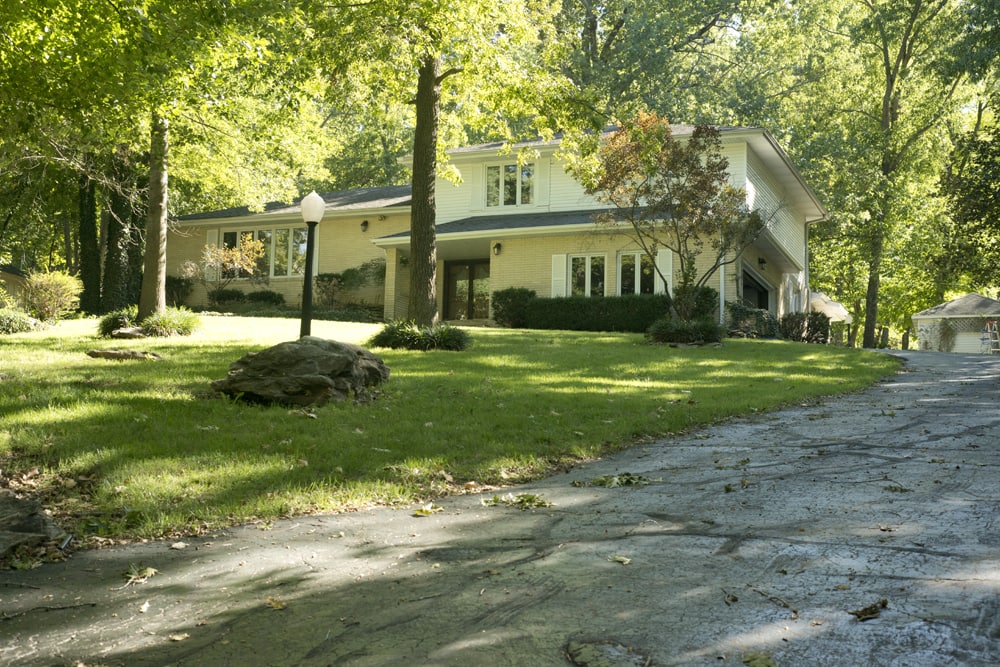 We have trees everywhere! We knew from looking around the neighborhood that there were things that would help us tackle the leaves better than what we had in our old house (one rake!).
*Affiliate links below. Thanks for supporting this blog. Click to read my disclosure policy.
Now, let's get on to : How To Install Gutter Guards
After leaf-blowing but before manual cleaning:
One box of gutter guards ran about $50 and finished the bottom roofline (Sunroom).
We plan to install the gutter guards around the whole house but haven't gotten to it yet.
Pin for Later: How to Install Gutter Guards