Black shutters / white house inspiration including lime-washed brick, traditional homes, white stucco, and more!
I got more quotes on our exterior house painting job! I've been thinking about this project for years now. I'm sure you can tell, painting my house white has been on my mind, because I've shared inspiration recently on white houses with black trim and also, black gutters.
Exterior projects always feel so overwhelming and I have to overthink a bunch until I make a decision. So, welcome to my brain and my over-thinking! You get to see black shutters white house options because that's where my mind currently is.
7 Black Shutters White House Inspiration Ideas
1: Lime washed white brick house with black shutters
This used to be a red brick house with no shutters. I love this before and after because you can really see the difference that the color and the addition of the shutters adds to the curb appeal of the house.
2: Traditional home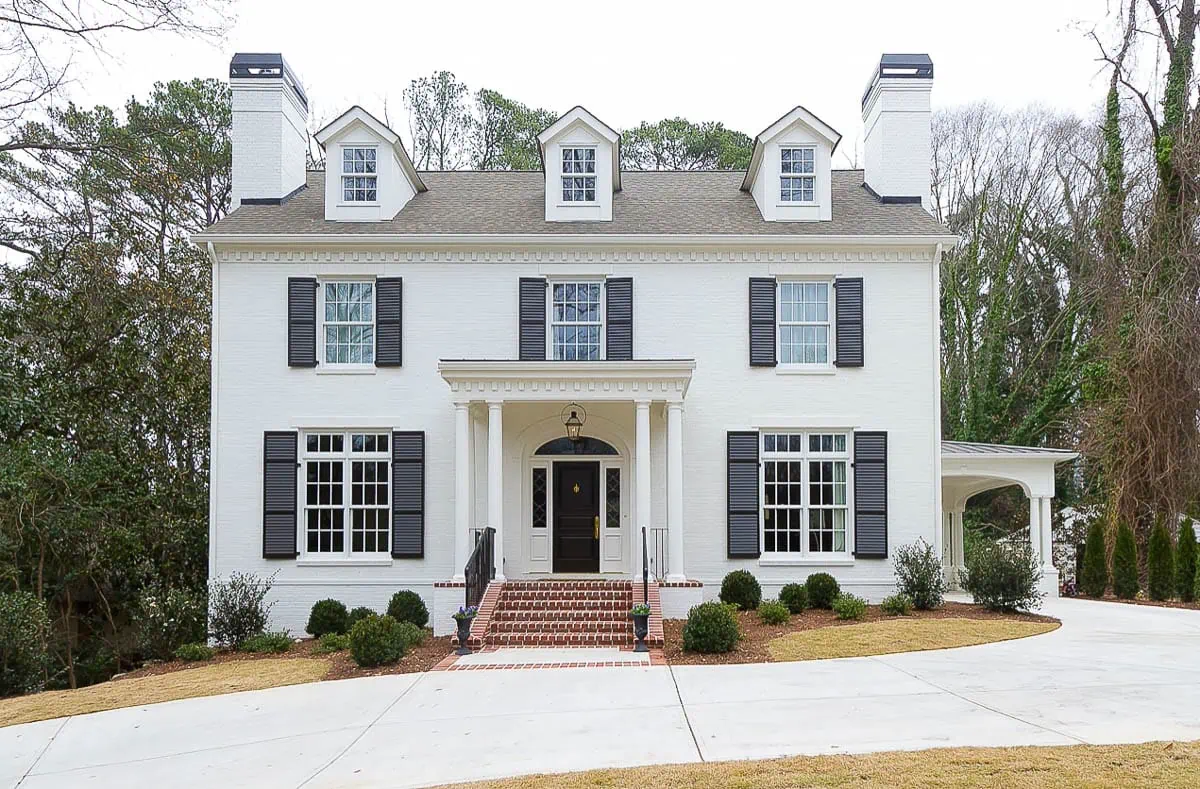 This traditional exterior screams refined elegance, right? This is the easiest type of home for me to picture what a white house with black shutters looks like. I do love this one. Especially the pop of the red brick in the steps leading up to the home. I think that's an unusual design choice and think it's really well done.
3: Siding on white house with black shutters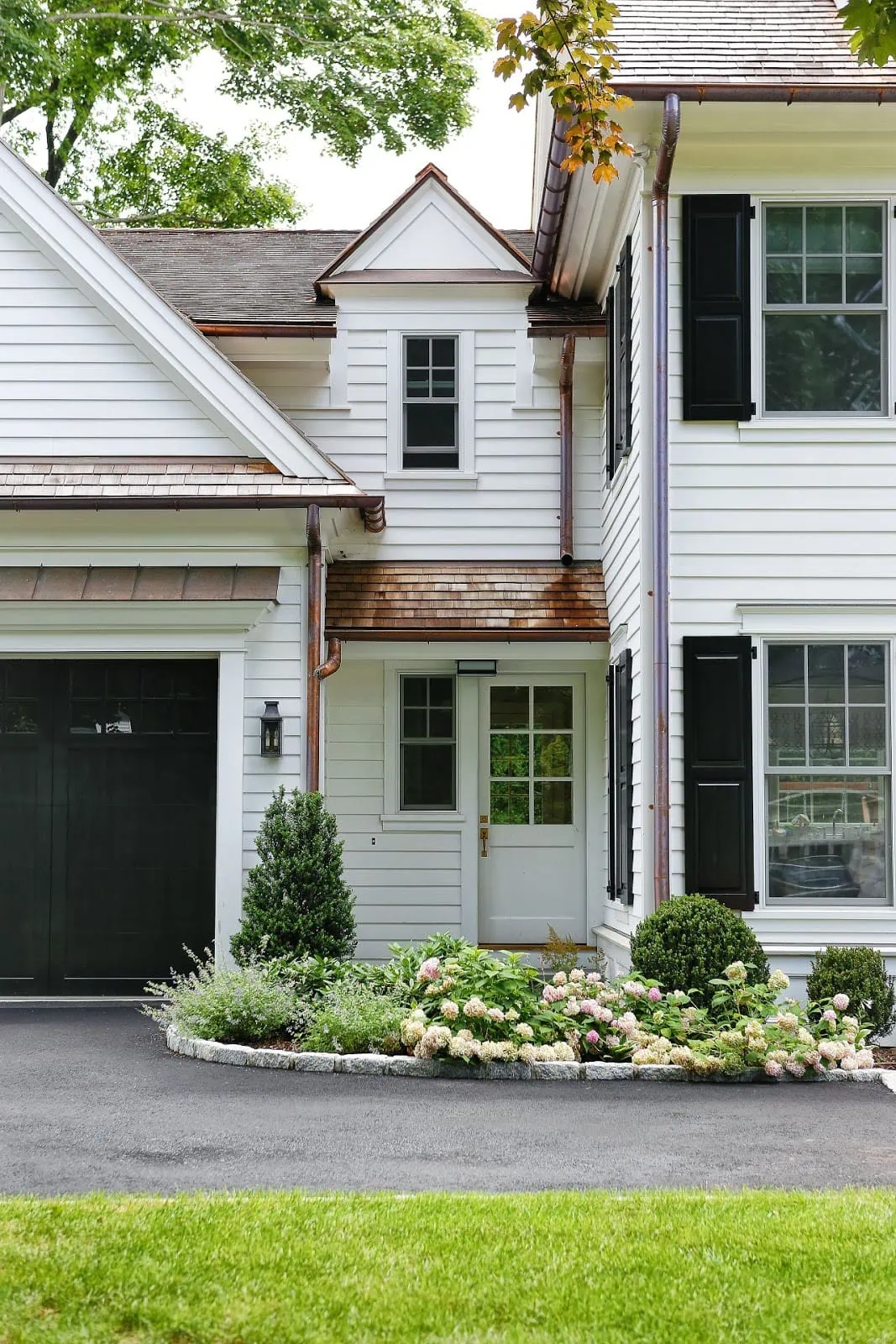 This house is the dreamiest. I really love the black shutters on some of the windows but not all. Plus, they look like they can actually swing over the windows and close them. That's a detail that I think is missing from a lot of shutters.
4: Transitional exterior with copper gutters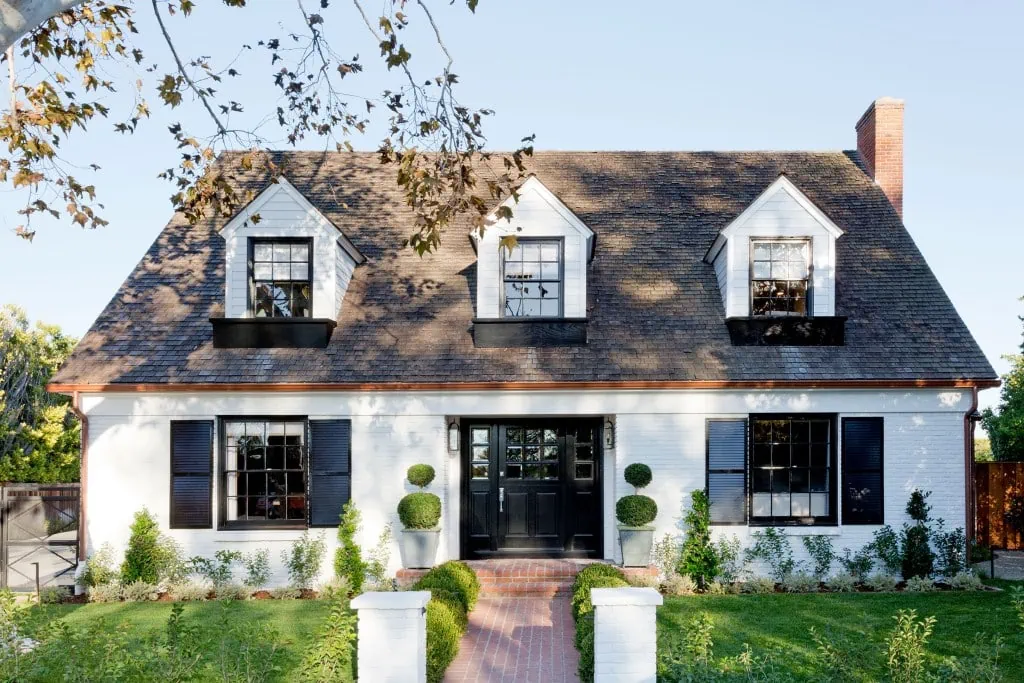 I absolutely adore this white house black shutters makeover. This house used to be red brick and with a few smart changes, other than paint, it's transformed. Definitely check out the before/after exterior makeover for more photos!
5: Traditional shake roof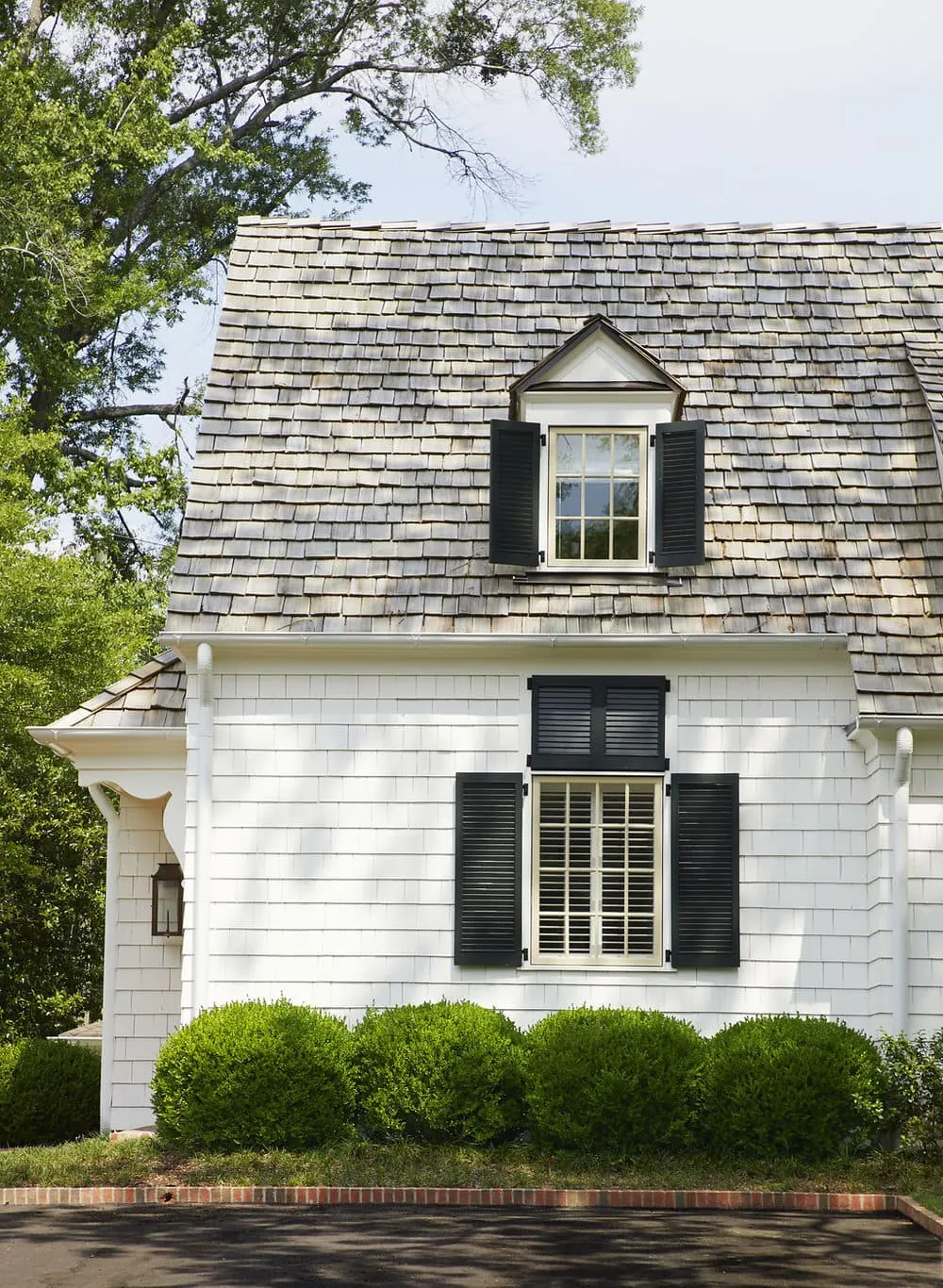 I'm not sure what this type of siding is called but it almost looks like a shake roof. I really love the creamy white siding and the colored window trim. It's an unusual combo but I think it works in this case.
6: Stucco house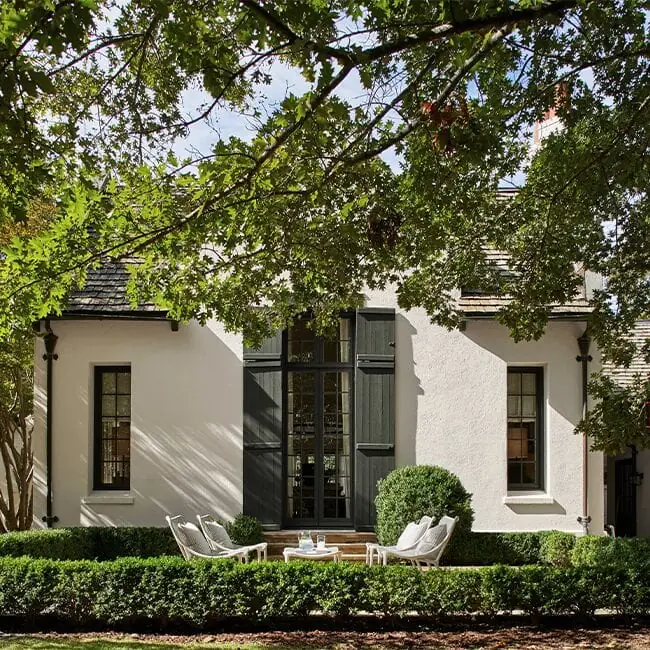 This is the only stucco house on the list! I think this house shows that not all shutters have to be ultra traditional.
7: Modern black shutters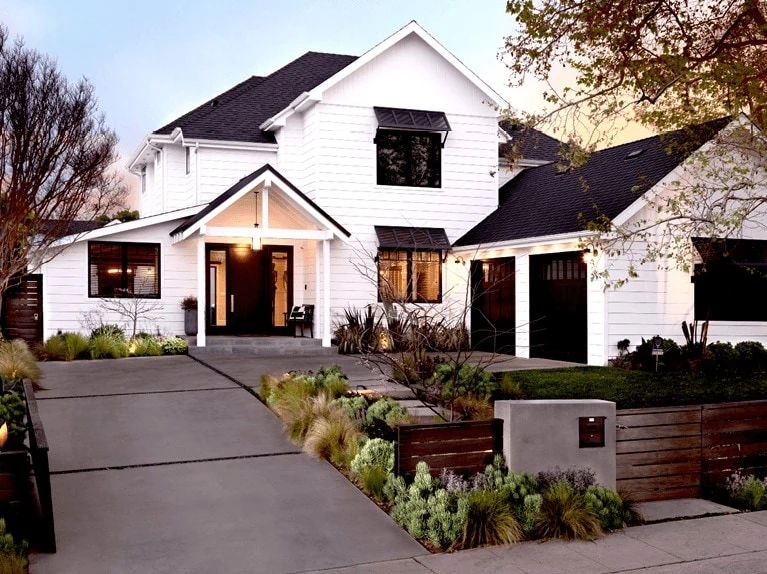 I wanted to include a non-traditional shutter option. Bermuda shutters are the black shutters on this white house. They definitely pull more modern, don't you think?
Looking for MORE Exterior Home Ideas?
Whether you are wanting more exterior home painting ideas, such has examples of a white house with black trim, considering black gutters, or are just wanting to see what exterior design mock-ups could be like; check out these posts for more information!
The white house black trim exterior is a modern classic. Get inspired by adding modern black windows or read on for ideas on what you can do to your current white house.
Sharing about the process of working with Dzinly to get virtual exterior design ideas for my '70s split-level house!
Sharing inspiration for black gutters on houses with examples of a white house with black gutters, black gutters on a brick house and more!
Great inspiration and ideas, right? I'm feeling better about my decision for my exterior but I still haven't actually scheduled the painter. I'm hoping to get to that in the next month or so, but we shall see!