If you are considering black gutters on your exterior, then definitely check out some of these house examples with black guttering!
Our Home Exterior Backstory
We've been considering having the exterior of our house painted for years. At points of the year when the landscaping is looking it's best, I feel ok with our cream brick and white windows. At points of the year when it's more dreary, I feel like our exterior feels dated and unloved.
A few years ago, we had our gray roof replaced with black shingles as well as a black metal roof on the lower roofline. That combined with updating the exterior lights really did help our home exterior look much better.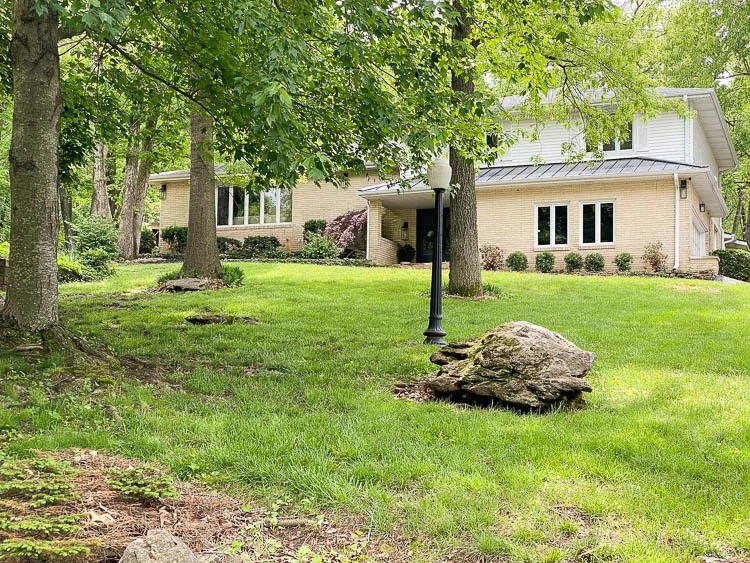 Then, I was able to do. virtual design with Dzinly and they came up with some mockups of what our house could look like with an exterior paint job and black guttering.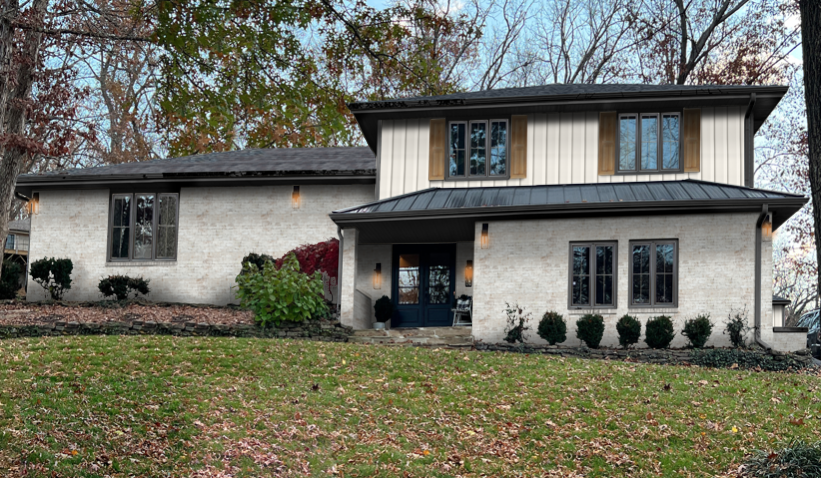 They did the black gutters and downspouts and I have to say, I really like that look. Maybe not a harsh black paint but something that felt like a muddier black would look so striking from the road.
Anyways, it's that time of year again where I'm considering upgrades for our exterior and I'm considering black gutters. Because our roof is already really dark, I just wonder if having a house with black gutters and the soffit painted black would help modernize the front even more.
With that in mind, I rounded up some houses with black gutters as inspiration (for me and you!). I've tried to include a variety of homes, such as black gutters on a brick house, a white house with black gutters, etc.!
I'm sure I'm not the only one who has struggled with exterior design, so let's be inspired together.
House Inspiration with Black Gutters
Those are all pretty great, right? I'm going to still think about our exterior but I do know that I like all of those looks.
When I can, I do like to share pricing for projects that we've done. I've included two of those below as well as a style and size guide that I found to be great!
Other exterior considerations: