I showed our bathroom nook reveal a few weeks' back and during that blog post I said that we went with peel and stick tile. Well, I wanted to elaborate just a bit on why and what the process was.
When we bought this house, we had done zero home improvement things other than painting a few walls. Moving in to this house, we inherited four bathrooms, all with carpet (YUCK!).  We knew we wanted to get our feet wet doing home improvement. So, when we started the light update in our bathroom we decided that peel and stick vinyl tile was the way to go. It was about $1.50 a sq foot, but didn't require any underlayment, sticky stuff or tile cutting saws. We saw all of that as a plus. Another thing that factored in to our decision is that we don't expect to have this bathroom forever. We would like to do a pretty big bathroom renovation in the future, so learning a bit about the tile process in an inexpensive way was great.
I'll tell you a bit about how we did things.
Step one : Rip up carpet, all tack strips and staples.
Step two: Vacuum plywood and then dry brush it (there are some recommendations for chemical cleaning agents, but we didn't use any)
Step 3: Figure out placement (brick pattern or other, etc.)
Step 4: Peel backing off and start laying the tile. Press firmly on each tile. We used a rolling pin on some and then used our feet on others.
Step 5: Use a razor knife to score any tiles that need to be "cut".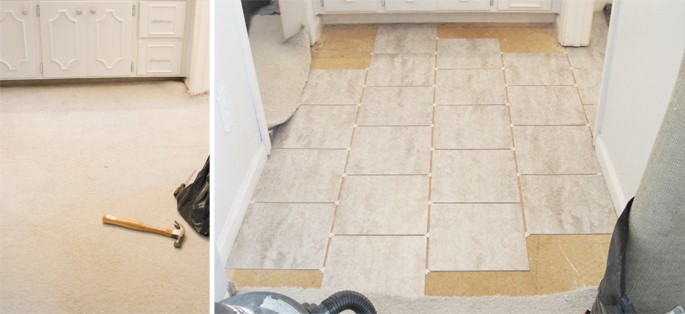 Step 5: Grout (Making sure to sponge off excess to eliminate the "fog")
Step 6: Let dry.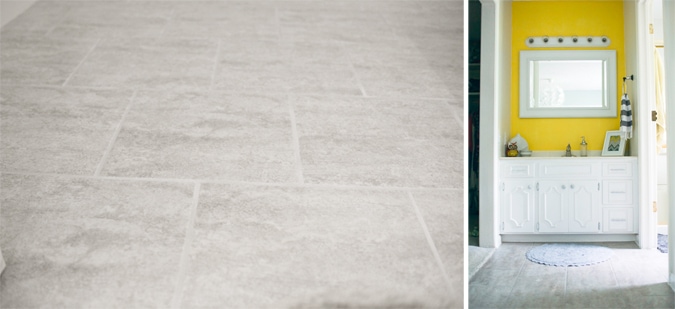 All in all the space above probably took around six hours.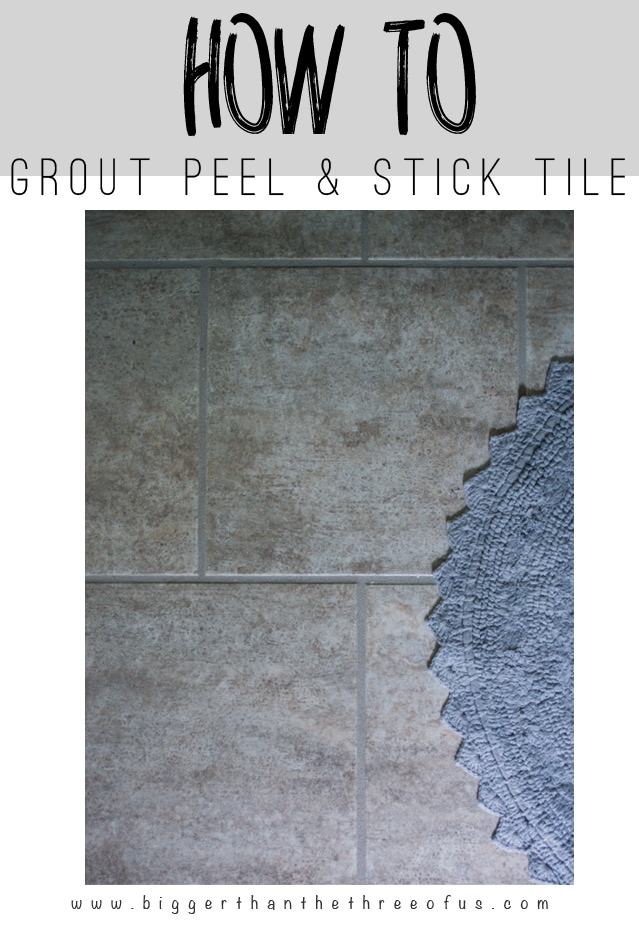 We are happy with the results for sure. Vinyl tile isn't for everyone but it definitely fit our needs at this time. Also, it gave us confidence to tackle a real tile job which we will be starting soon!
1 Bathroom floor down and 3 to go. Cheers!
Linking up to: