Need bathroom window privacy from your neighbors? Learn how to cover your bathroom windows without blocking light with this simple DIY window privacy idea.
For months, after taking part of the $100 bathroom makeover, we've had tacky parchment paper taped up on our bathroom window for privacy. It looked horrible in person, but also looked horrible from the outside looking in. Oops!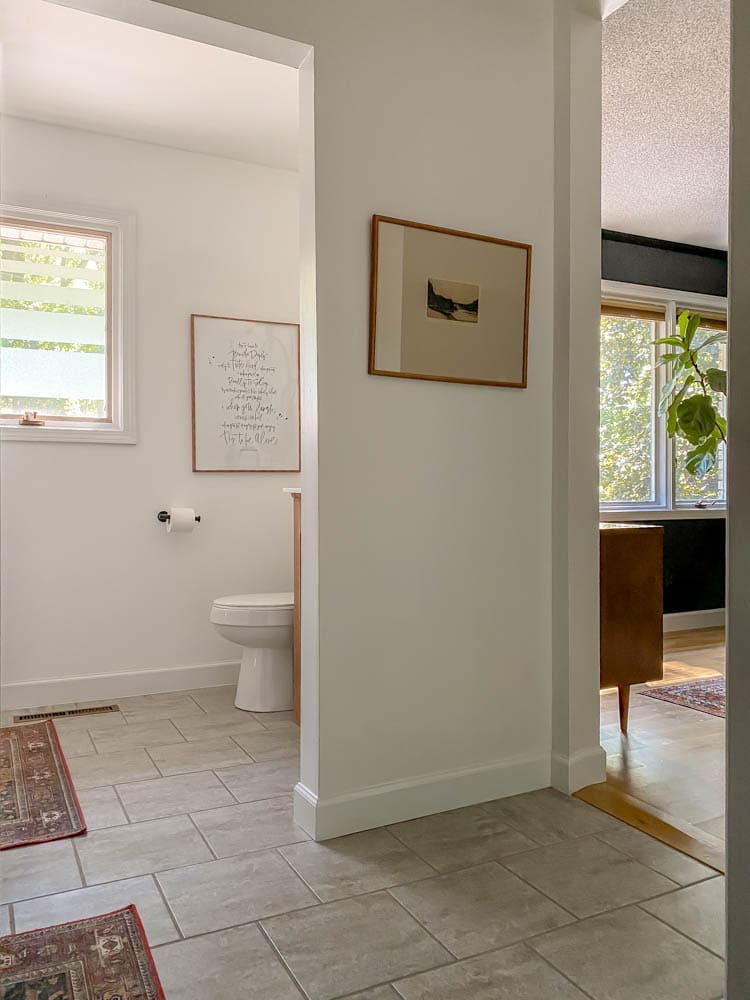 We finally got our act together and added some window privacy to the space. This project is a hit because it solves a problem, is fast to complete and doesn't break the bank.
Better than that, we can now get out of our shower naked and not feel like we are daring all our neighbors to watch. LOL.
Bathroom Window Privacy DIY
A few years ago, we did the same bathroom window privacy DIY project in the hallway bathroom. It held up great, so we decided to create a video tutorial of the process. I know lots of us struggle with how to get privacy for bathroom windows.
The goal is to still allow sunlight to flood the space and this easy project really solves that problem.
I'm going to let the video tutorial do most of the explaining but I will include a source list right below.
Bathroom Window Privacy DIY Supplies:
Window Film* (This is the one we got, but I did link up some other options at the end of this post.)
Credit Card or wallpaper smoother
Cutting Board
Level
How to Add Window Privacy
Pretty simple, right? From inside and outside, the vinyl bathroom window coverings just look like stripes on the windows. It's modern and fun, I think!
Here's a view from our yard, so you can see what it looks like from outside during the day.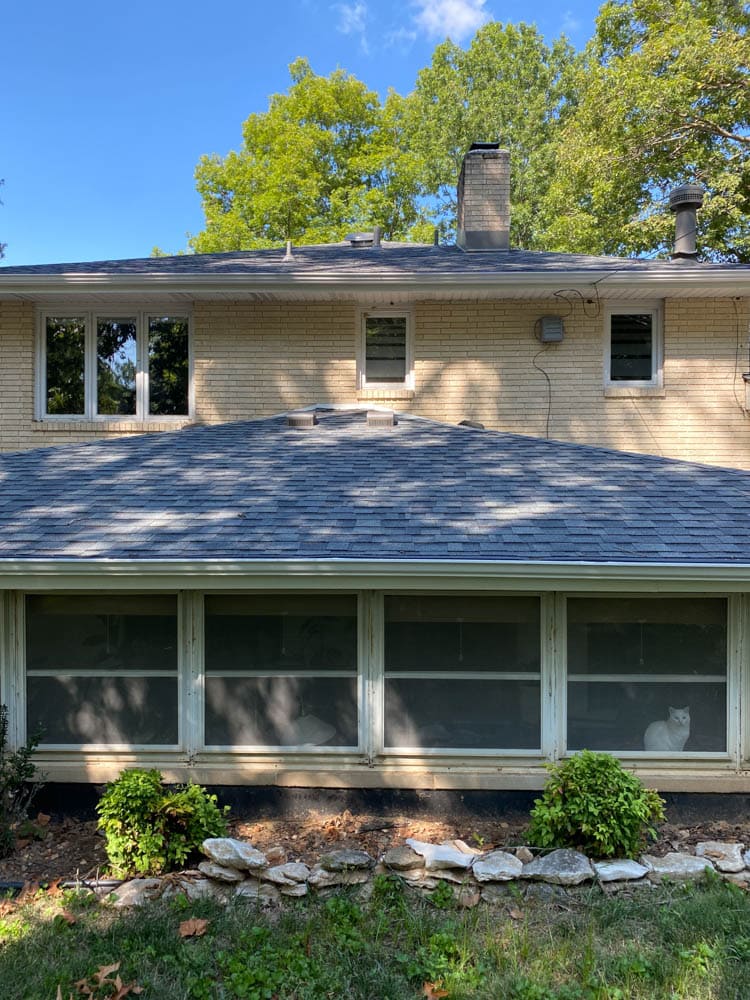 Greyson is actually standing on a chair in the bathroom (middle window above lower roofline). You can't see him at all from the yard, which I thought was surprising but great! Also, spy the cat in our sunroom. =)
Here's another view from our yard, this time at dusk with Luke hanging out in the bathroom. This shows how well the stripes on the windows actually work.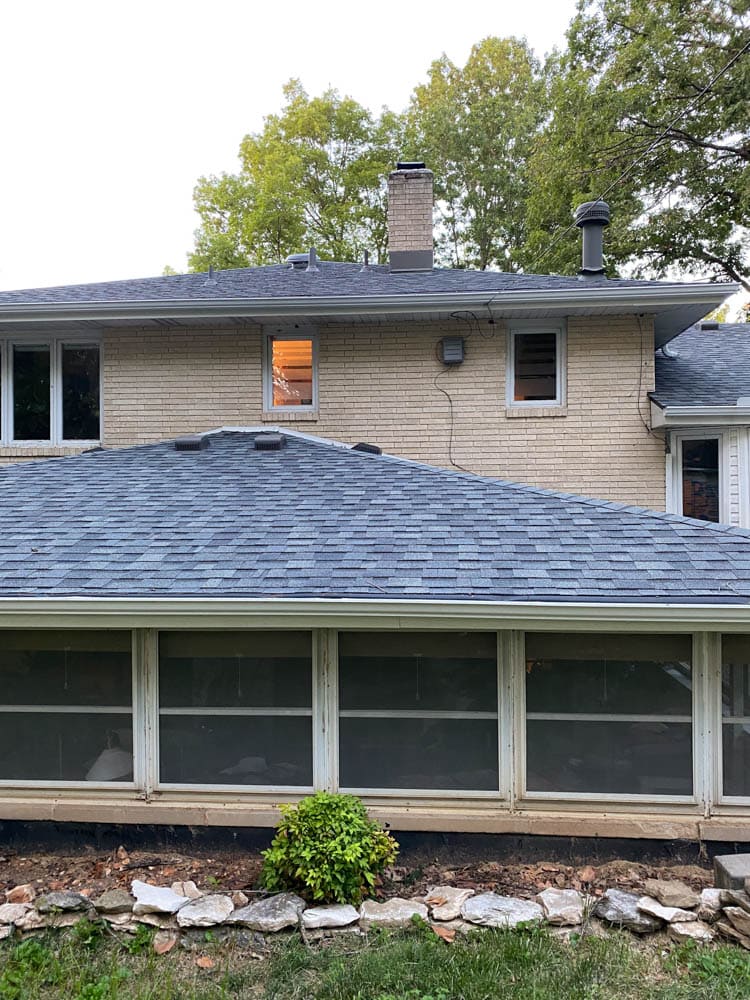 I could tell there was someone in there but not much more than that. If you were standing right up to the window naked, you'd probably be seen…. but, again, not sure why you'd do that. Ha.
In my opinion, this is a great option for adding a layer of window privacy without having to go full-board.
In general, adding curtains, roman shades, vinyl on windows, etc., can be a bit tricky. I have curated a Pinterest board all about windows and curtains. It contains some of my favorite tips. Make sure to check that out if you need or want to be inspired.
Pin for Later: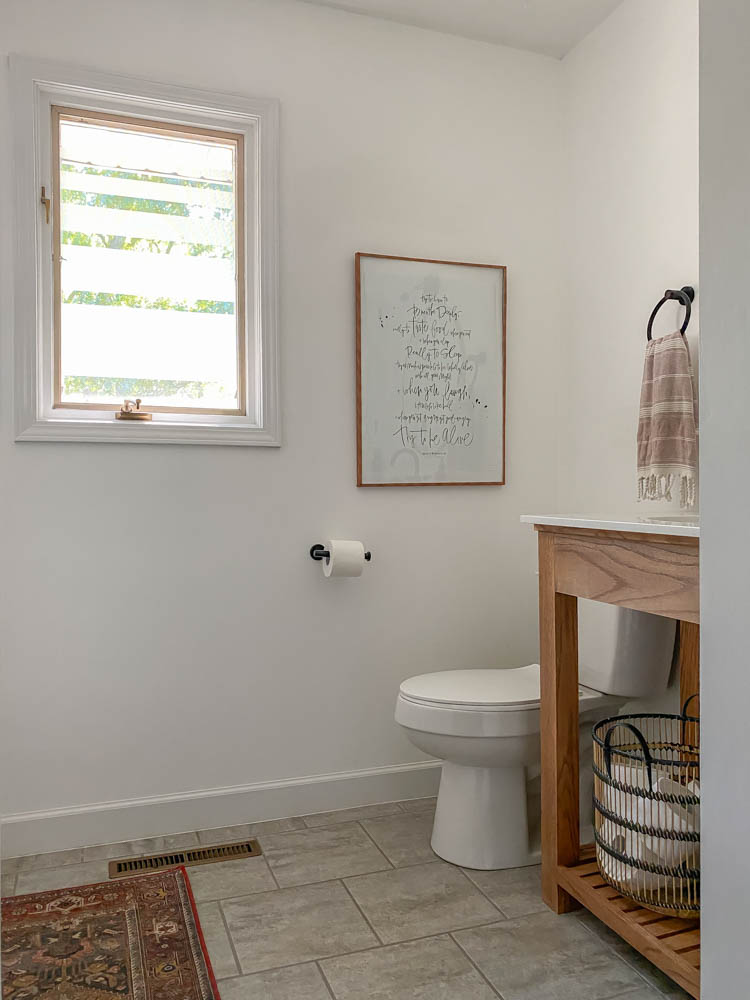 I didn't think about it before, but I guess I'm kinda into DIY window coverings! In the past, I've shared how to cut bamboo shades to whatever size you need using a miter saw and how to make your own bamboo faux shades using fencing. Get the tutorials below.
How to Cut Bamboo Shades to Whatever Size you Want!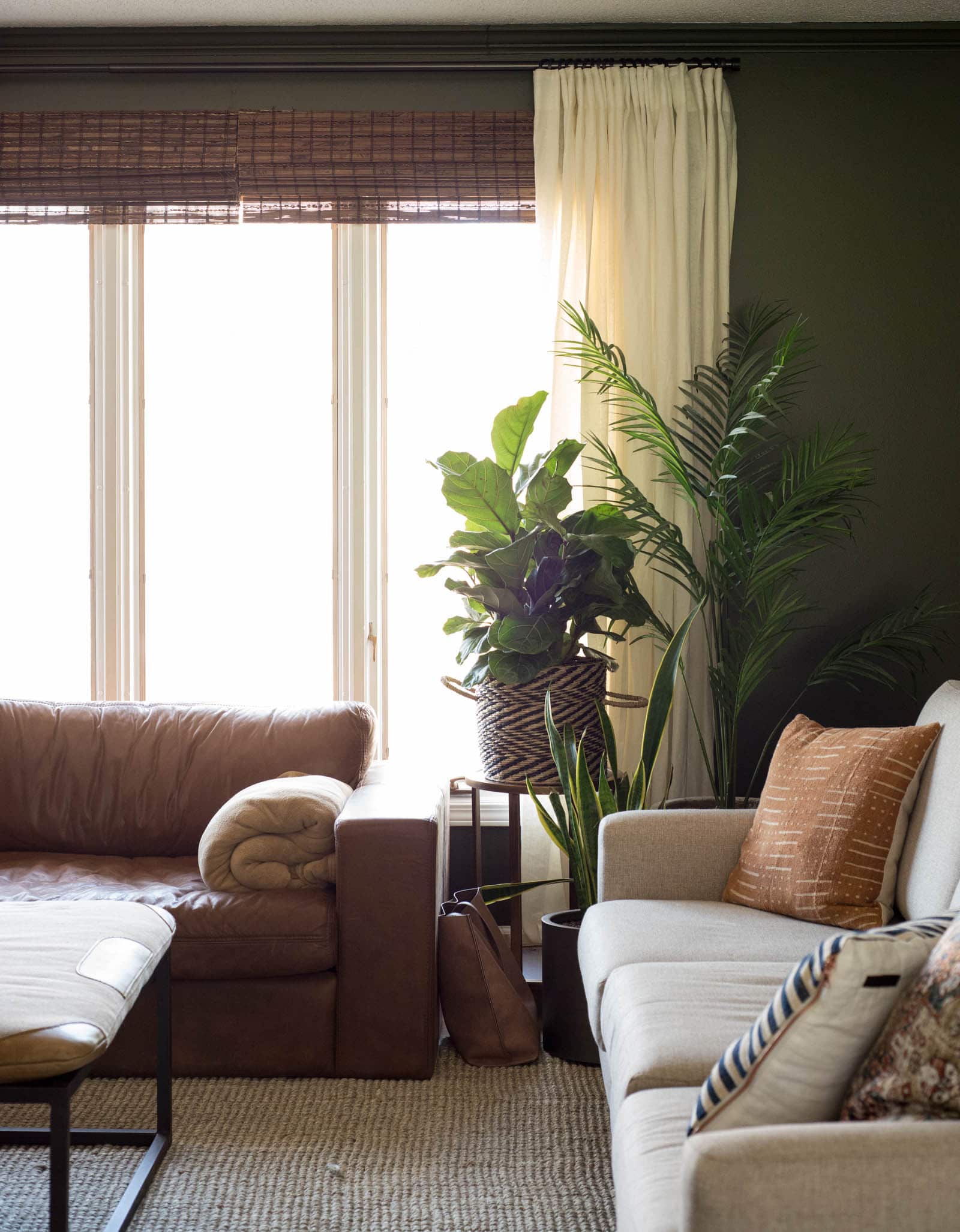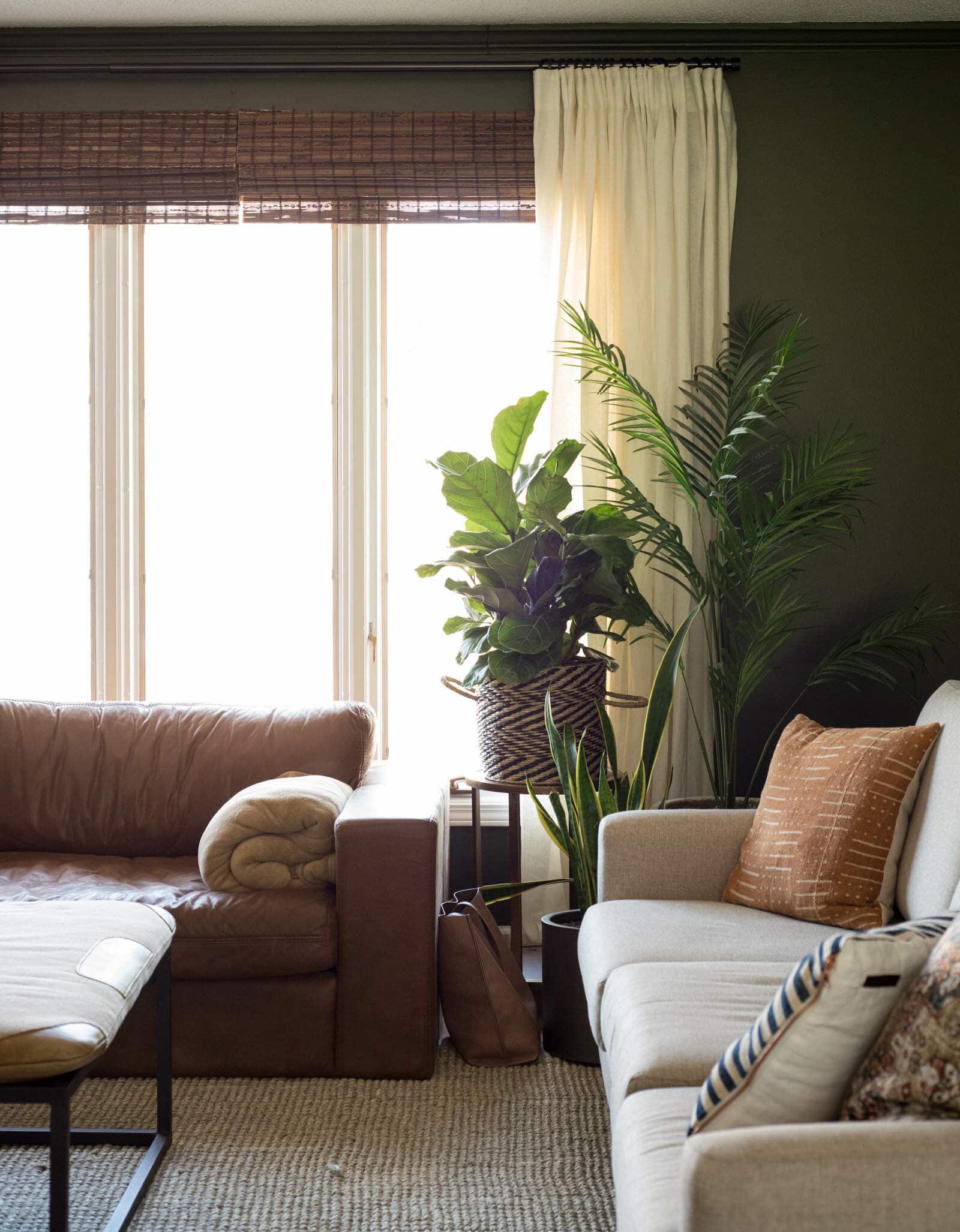 DIY Bamboo Shades edam uo edam edam ni SaveSave