I went back through the archives of the blog (back to when only my Dad, Stepmom and Grandma were reading) and found when we started the bathroom renovation.... August 2012. Wow, can we just get it on record that this will be our longest DIY in the history of ever! Nothing, and I'm talking to you, Kitchen RENO, will take this long. Seriously, I lost all direction, patience, motivation and excitement for this thing and that's not a good place to be.
For those of you who don't know, our goal with this DIY bathroom update was to modernize it and make it fit us without spending a ton of money. Our plan (2-5 years) is to enlarge the master bathroom by taking about 8 ft of this bathroom. At that time, this bathroom and the master bathroom will get an overhaul. I'll be back on Friday with all the budget details, sources and why we did or didn't do things (which will help clearly explain the longterm plans).
Without further adieu, enjoy the DIY Bathroom reveal pictures!
Before: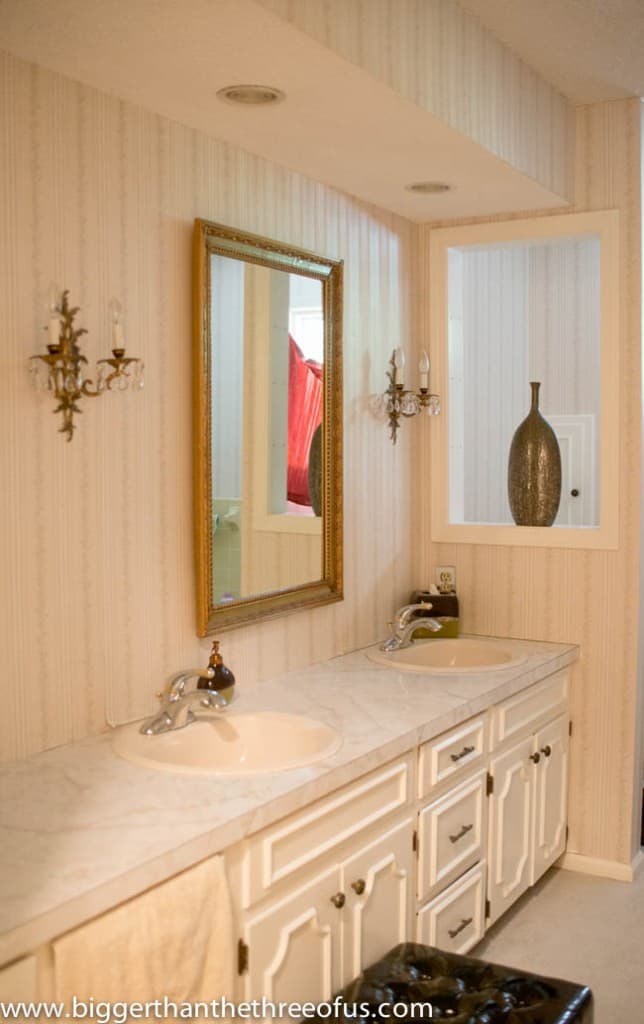 After: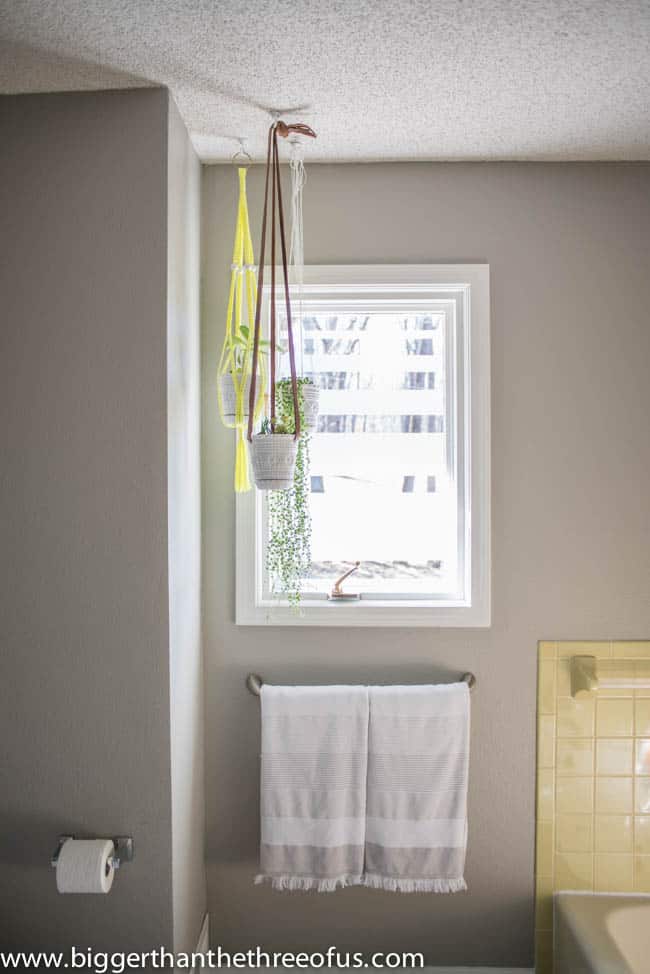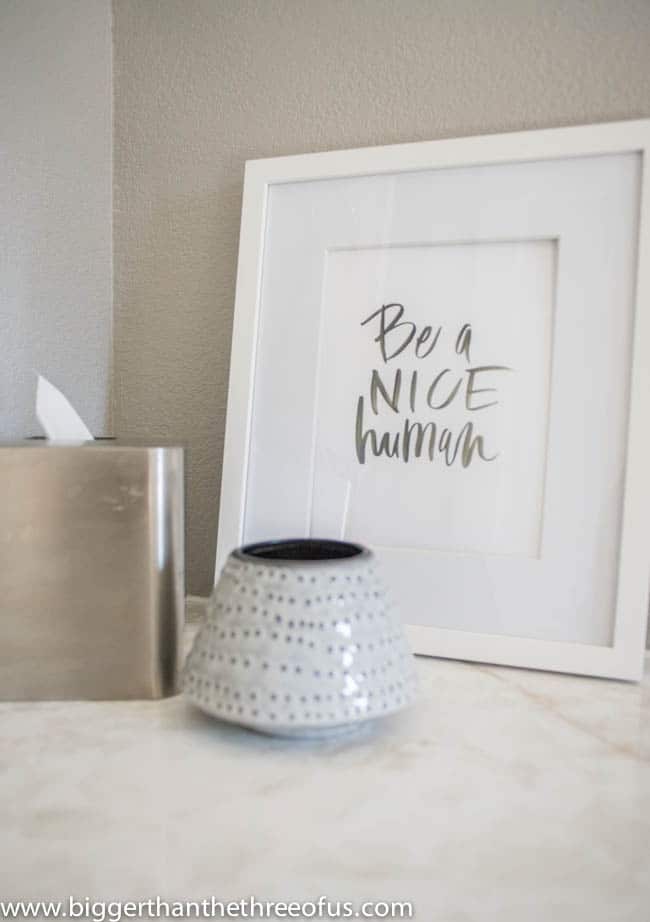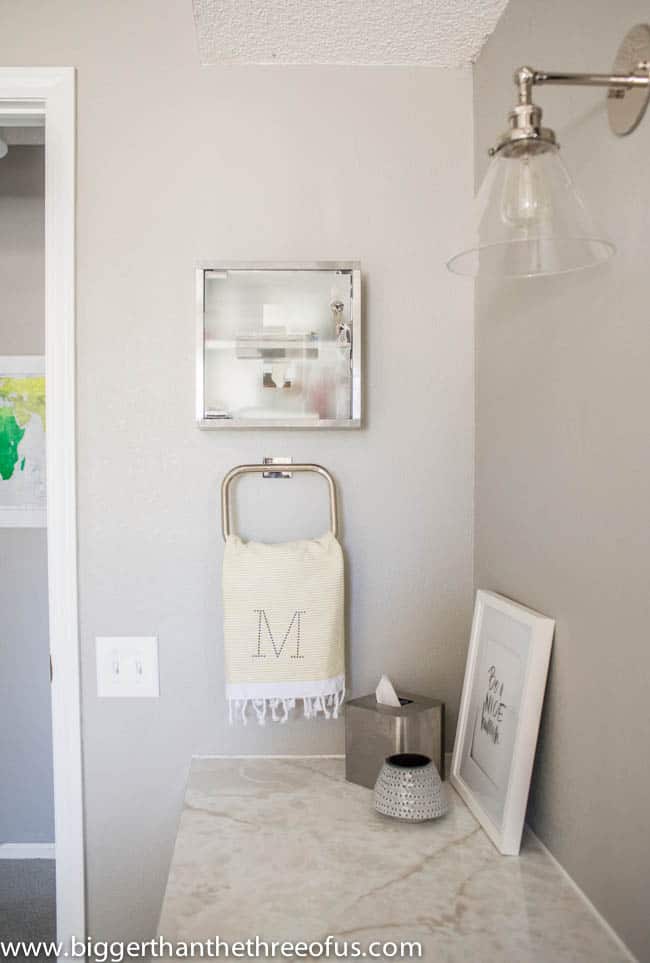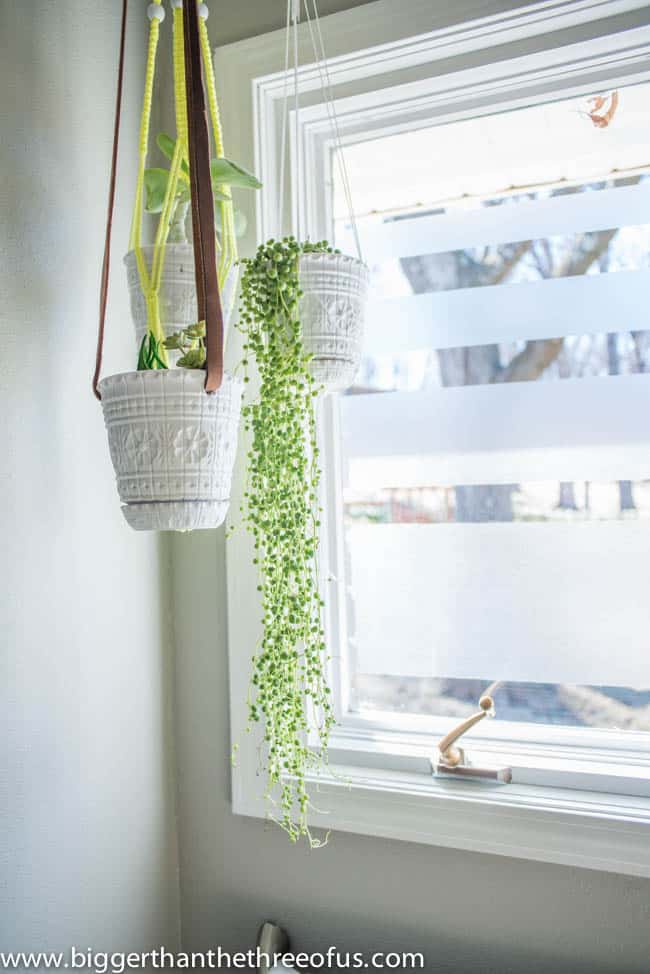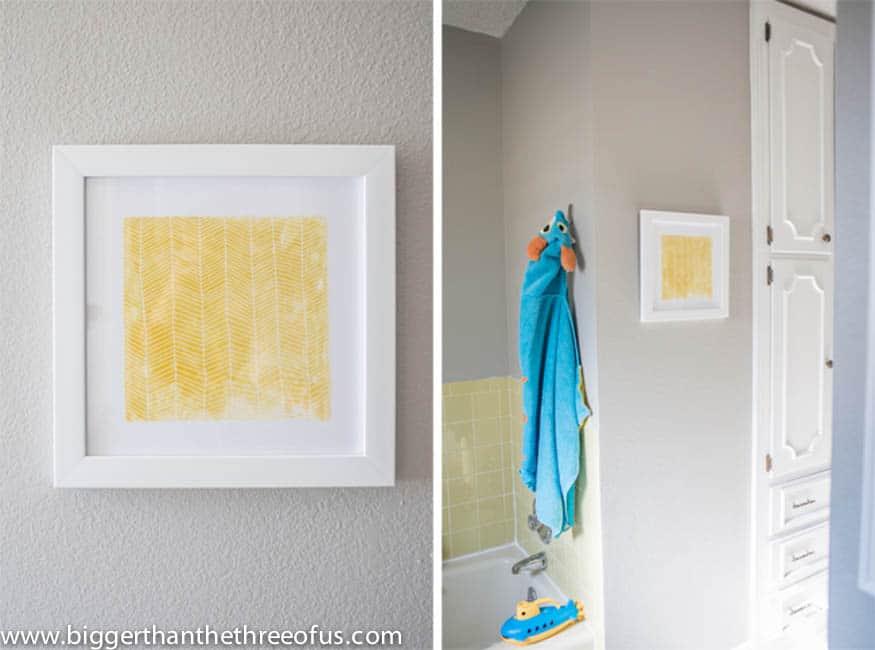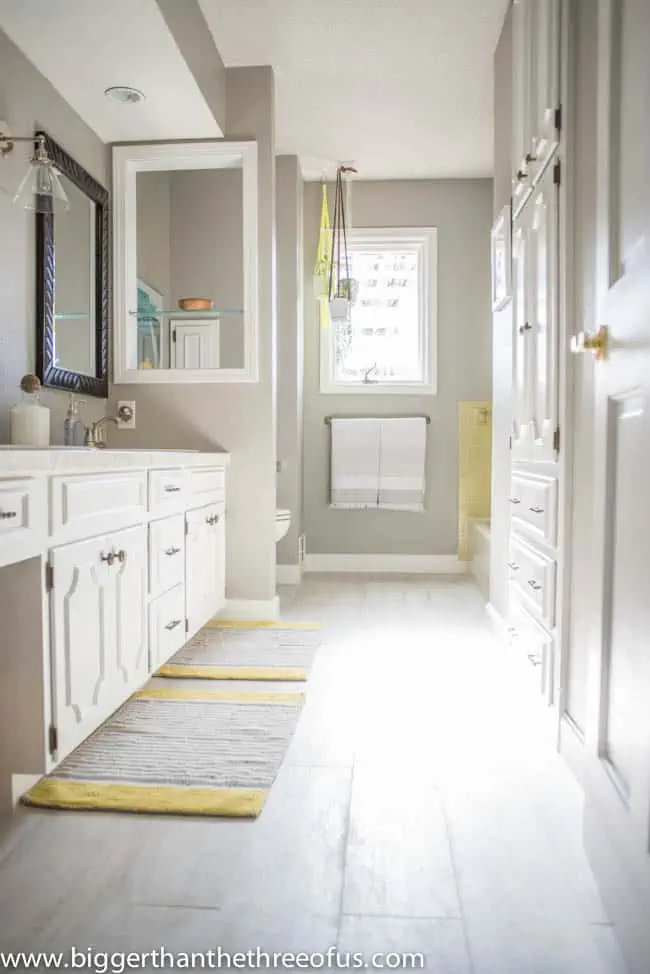 Before/After: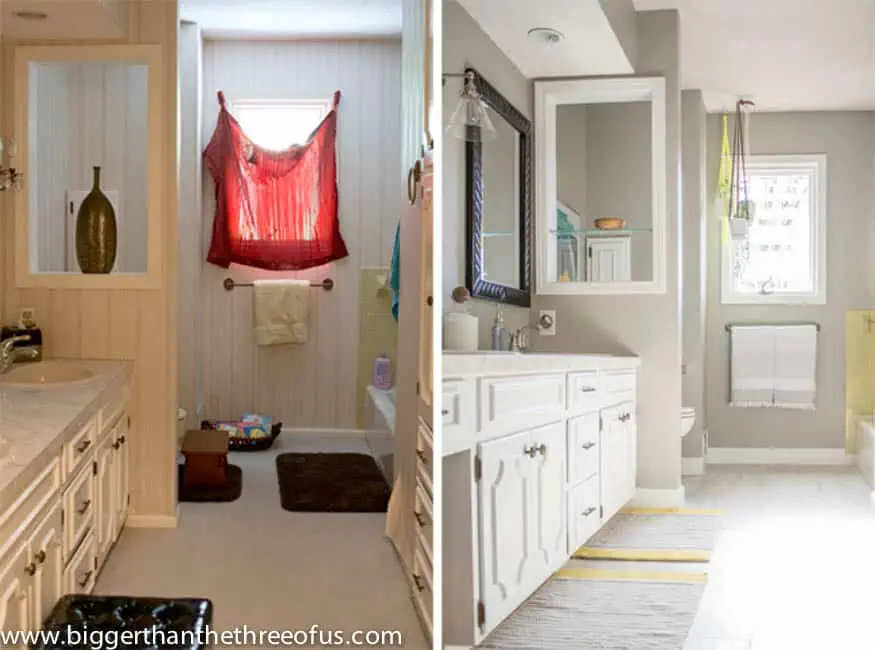 This was our first large project that we started in the house. Before starting it, we had never done ANY electrical, plumbing, tile work, caulking, baseboards, etc. So, the learning curve was HUGE. Let's just say we lived to tell the tale. Come back on Friday for all the nitty-gritty details! =)
*Edited to add: Find the price and source breakdown of the diy bathroom remodel here.