Happy Friday! So glad it's Friday. We have a pretty full day planned today but the weekend is pretty free. I'm excited to be able to wrap up (cross your fingers) two small projects Saturday and Sunday. We bought a new project toy - an air compressor, finish nailer, stapler and some other tool that was packaged with it. I'm counting on Luke being excited to try out his new 'toy' to get one of the projects done. lol.
If you missed it, make sure to check out the full bathroom reveal that I posted on Wednesday.
Anyways, today is all about the bathroom sources, details and price breakdown... right? Let's get to it!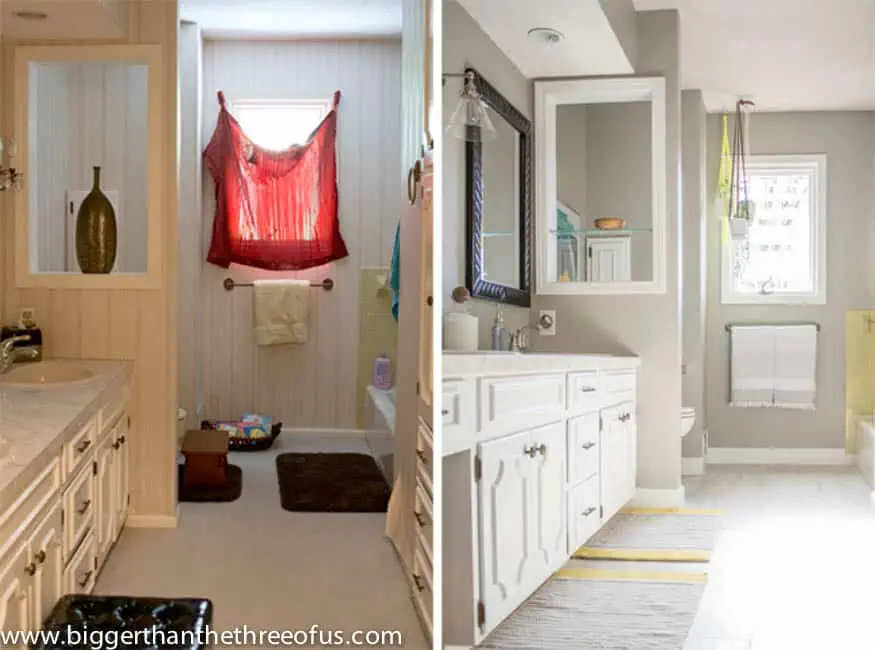 We had budgeted $1250 for the update. This wasn't a hard and fast budget but was a "stick around that number" budget.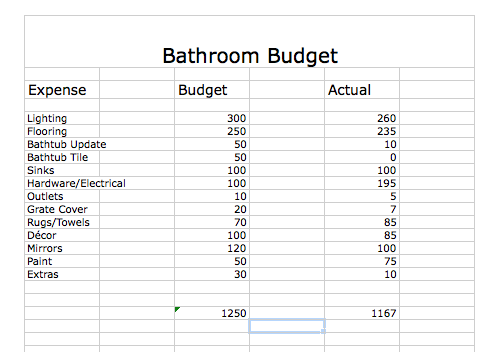 I did the best I could on writing stuff down, so I THINK we came in right under budget! Crazy, right?
I scored the sconces on a great deal at Restoration Hardware and the tile was from a tile overstock warehouse. The mirrors were a HomegGoods find. We decided not to paint the tile around the bathtub nor replace the bathtub. We had budgeted a little bit to help update both of those things but in the end, we decided to keep them as is.
I'll do my best with sources.
This cute herringbone artwork is from Minted but I actually won it in a giveaway hosted by  The Design Confidential. It's funny, because I had featured that artwork sometime back saying that I totally loved it.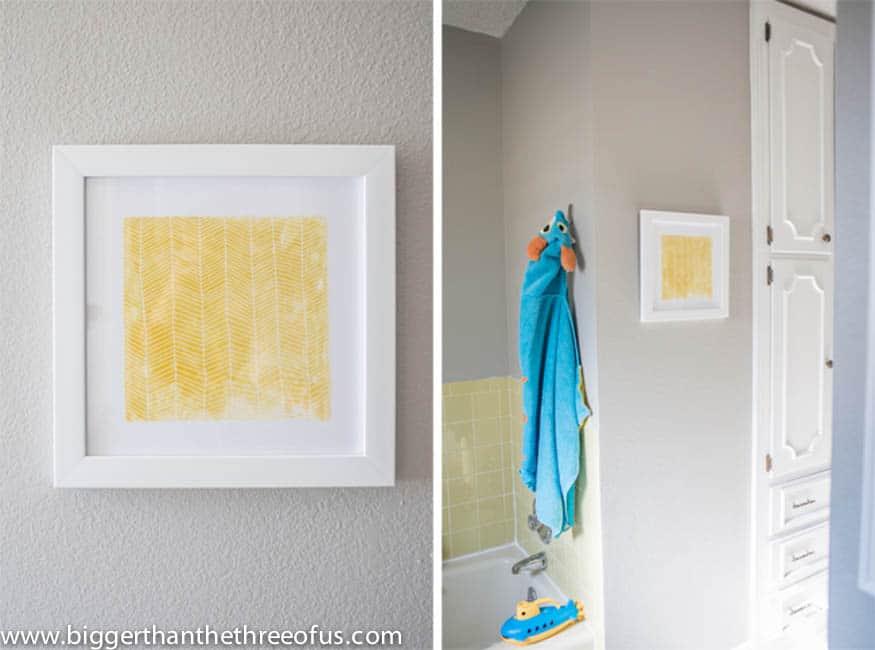 Yellow Plant Hanger - Urban Outfitters
White Plant Hanger - DIY
Brown Belt Hanger - DIY
Privacy Contact Cling - DIY
Turkish Towels - HomeGoods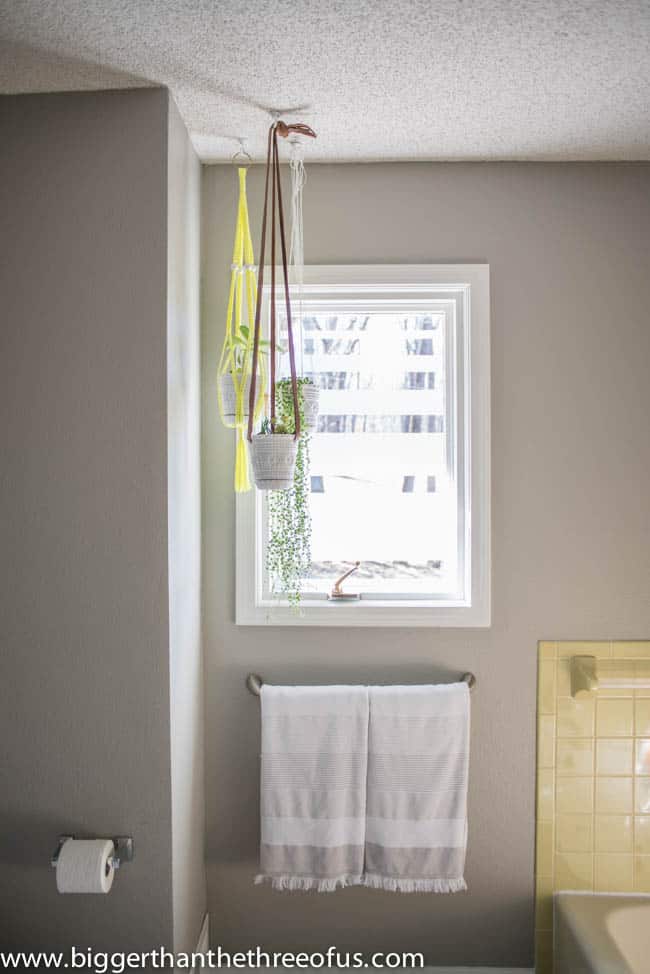 Submarine Art - lesmoineauxdeco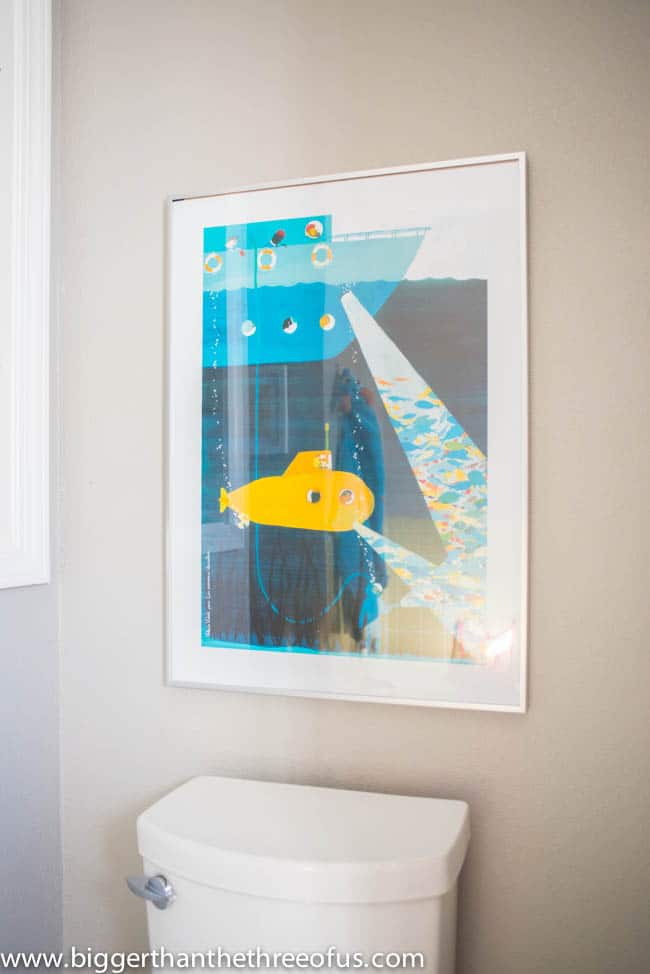 Sconces - Restoration Hardware
Medicine Cabinet - Amazon
Striped Towel - West Elm (similar)
Towel Hanger - Restoration Hardware
Be a Nice Human Print - Oh My Deer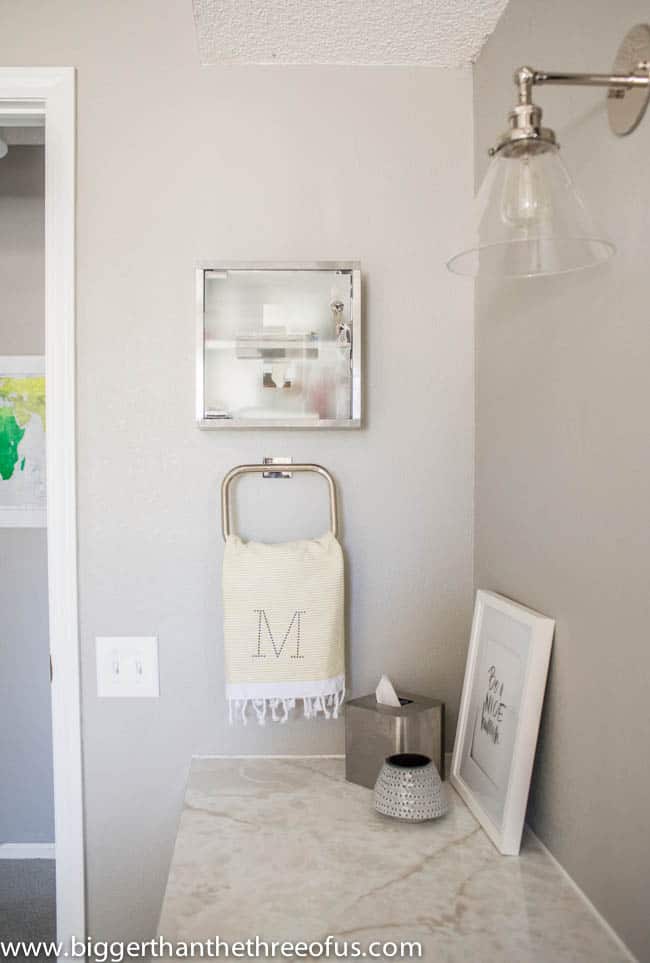 Tile - Sourced locally but this is it
Glass Jar - West Elm
Bowl - Thrifted
Rugs - Kohls (no longer have)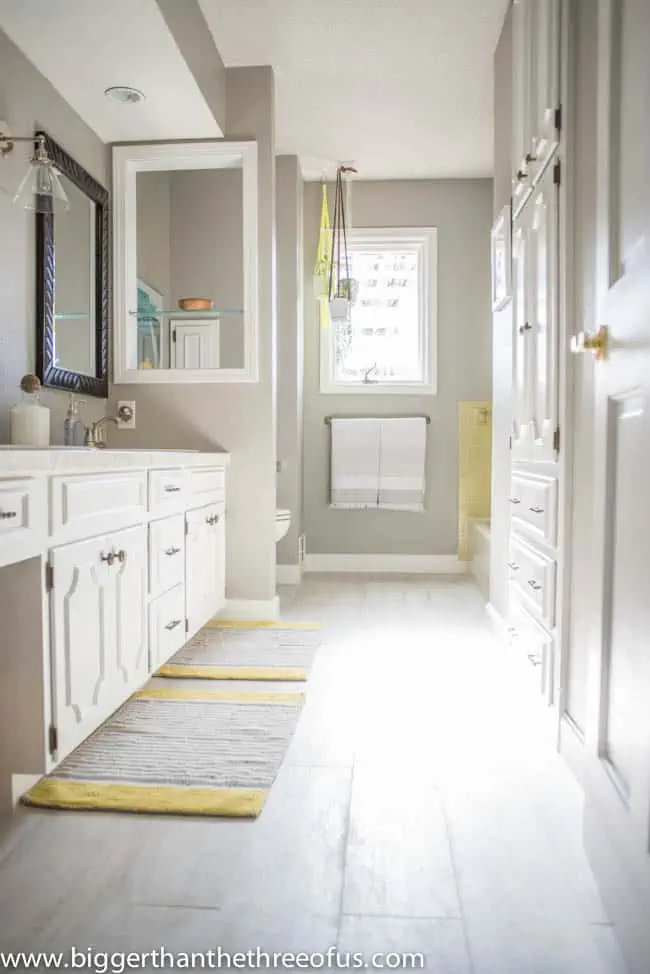 Whew, I think I got all of them.
If you're interested, here are some how-to posts that we posted regarding this bathroom.
Tile - Part 1, Part 2 and Part 3
Have a  great weekend!