Catch up on our tile progress with part 1 and part 2. So, we are calling the tile DONE. That feels so good to say that and it feels even better to see it done.
So, we left off on part two with having the tile laid but not grouted or sealed. We used a premixed white grout and it took me about an hour to grout the floor. Luke came right behind me and cleaned up the grout with a sponge. Then, we had to wait 72 hours to let the grout dry before it could be sealed. Well, one thing led to another and it was a few days later until we could seal it.
Luke used a clear sealer and a sponge paintbrush to seal the grout lines. He came back and used a towel to clean up any excess sealer on the tile. I would say it took him about 30-45 min to seal it from start to finish. After sealing it, we gave it 24 hrs before walking on it. I think the recommendation was at least 6 hrs, but we like to be safe.
Ok, enough chatting...check it out!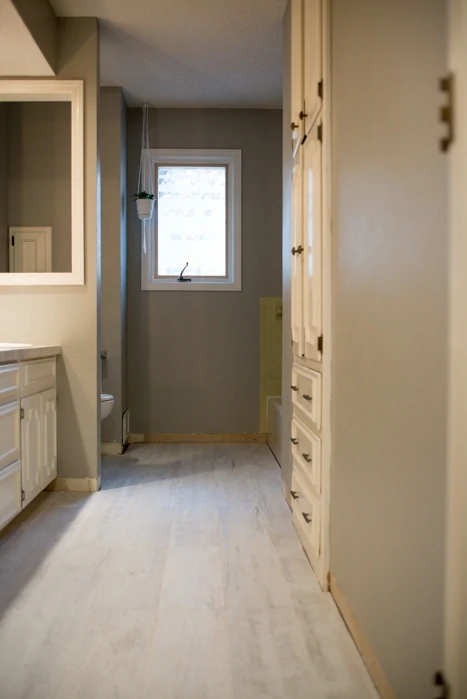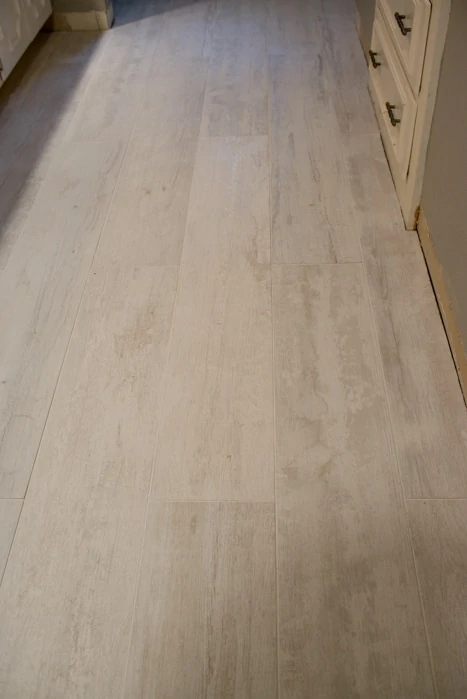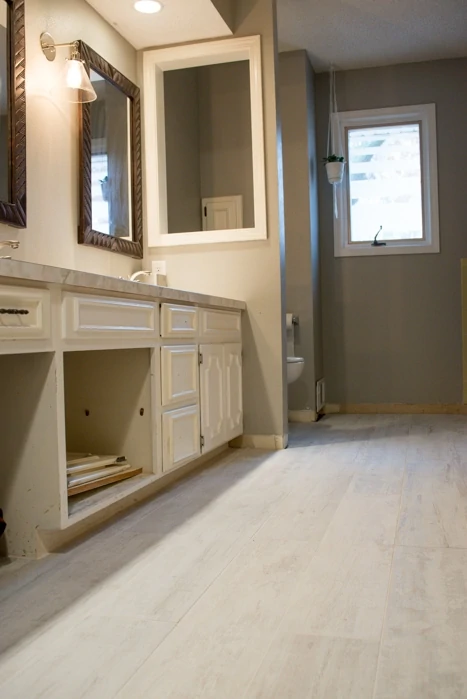 All in all, we are super proud of this. It took us about 23 hours from start to finish. We saved about $375 by doing it ourselves.
I had budgeted $250 for the flooring and we came in just a bit over that. The tile was around $190, but then we had about $125 of extra stuff (grout, new hammer, jigsaw, tile spacers, 3x plywood, etc.). On the positive side, we now own a jigsaw which I'm excited about. =)
So, total spent was $315.
A tip that we learned throughout this process was:
Scoring and breaking tile is easiest, but won't work for difficult cuts (which you'll have lots of with oversized length tile).
We need to keep working, but we are definitely going to take a few days and enjoy the progress.
Linking up to: