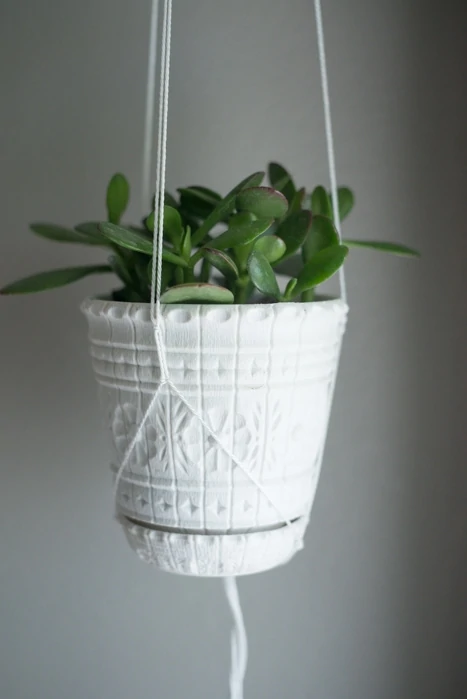 Isn't that little plant so cute? I've been eyeing hanging plants for quite some time and finally got around to getting one. I found the container (actually 3 of them) at a garage sale for $2. They are just plastic, but I really liked the design so I bought them. From there, I headed to the supermarket and bought a cute, low maintenance plant. I think it was $2.99. I used some lightweight rope to make the hanging net and that was about it. You can find some instructions here to make a similar hanging net. I peeked around the internet for hangers and then just winged it. I should have taken pictures, but I didn't. So, see the above link if you would like to make one.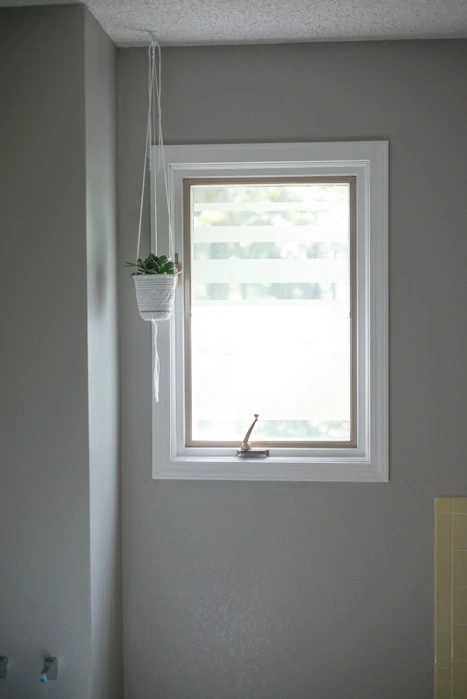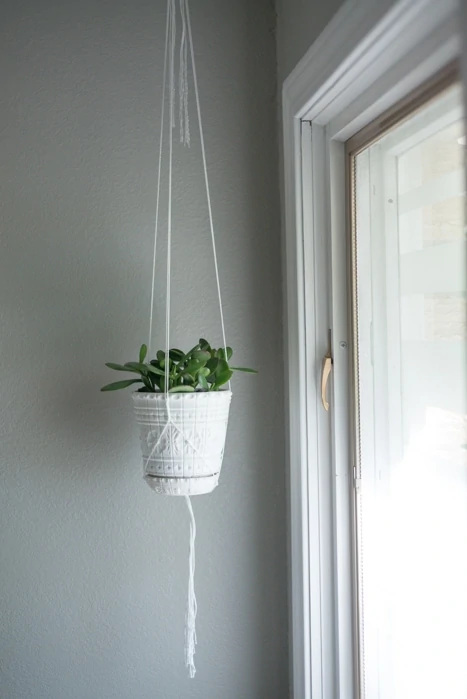 The project breakdown was:
1 container - $.67
Soil - Free (already had on hand)
Plant - $2.99
String - $1.99
= $5.65
I'm thinking about adding two more (different plants) staggered at different heights. What do you guys think? If so, should I use the same pots or different ones to mix/match?
Oh, and if you follow me on Instagram then you saw a preview of this: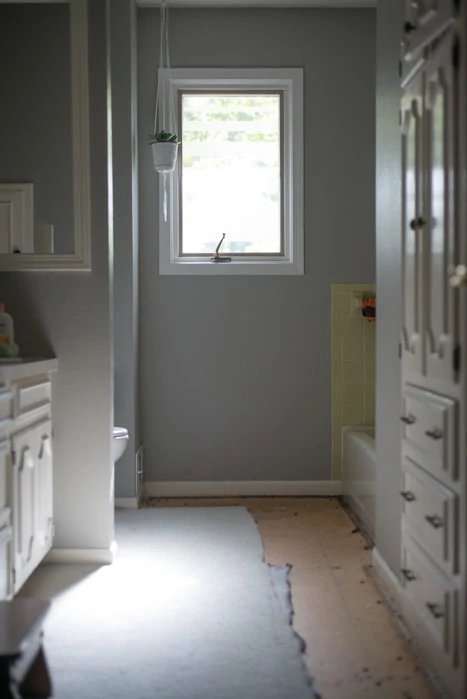 Yep, we are actually getting ready to dig in on the flooring. Fun times ahead!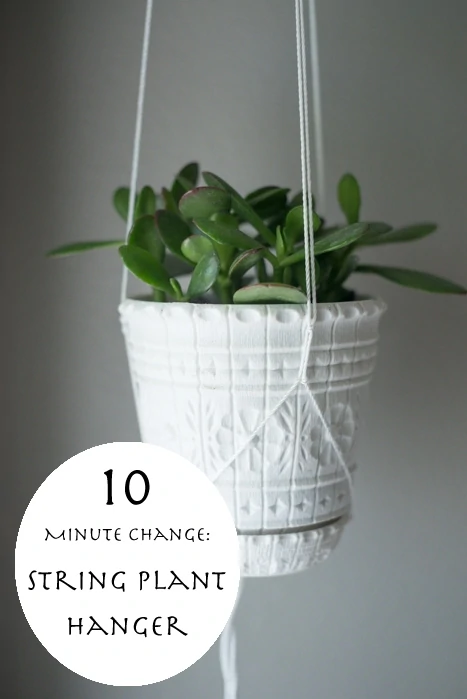 Linking up to: