Custom cut bamboo blinds. This step-by-step tutorial will show you how to cut bamboo blinds to size using off the rack inexpensive blinds.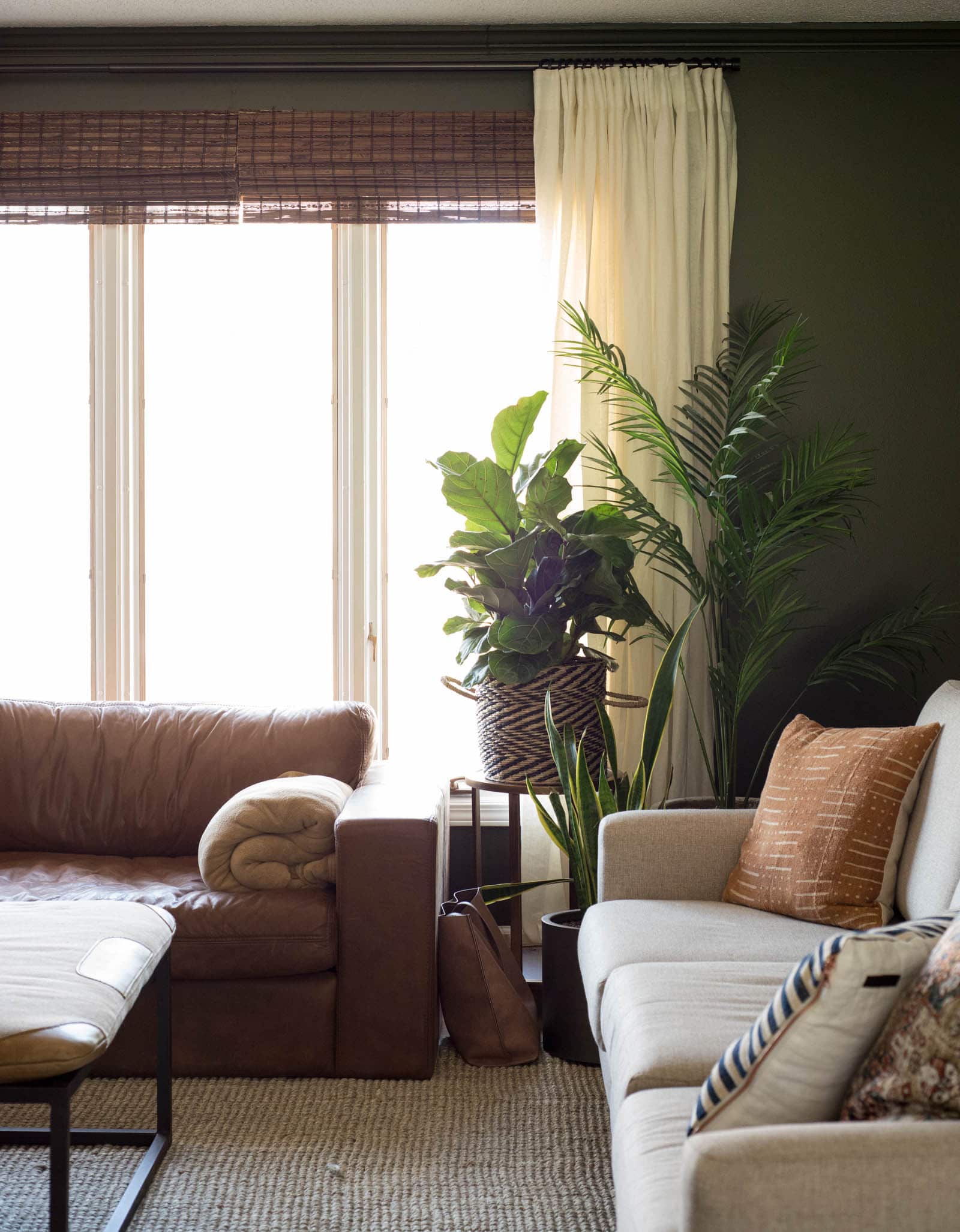 A few years ago, I snagged a few sets of bamboo blinds at Lowes on a super clearance. Actually, I pretty much snagged an SUV full of them. I can't remember the exact pricing, but I want to say that the blinds were on clearance for something crazy, like $6 a piece, so I bought a lot of different options.
Here's a super old look at our living room with just curtains. I wanted to layer the bamboo blinds underneath the curtains.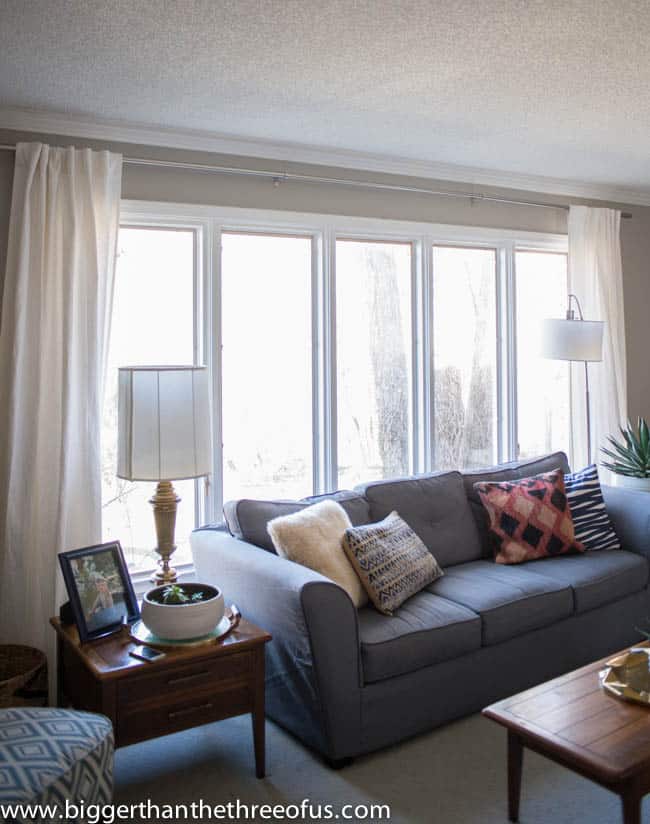 I had hoped that the blinds that I bought would be able to be hung next to each other to create one, seamless look; but, I realized that the blinds were just too long to work. I knew that I had some wiggle room with the sizing of the shades, because I was draping curtains over the bamboo shades, but the one's that I bought needed to be altered. So, my next question was…
Can you Cut Bamboo Blinds?
The answer is yes! I searched online for a solution and came across a tutorial for trimming shades with a miter box and hack saw. I had a miter saw, so with a few tweaks to make it easier, I found my own way of making custom cut bamboo shades.
Supplies Needed
How to Custom Cut Bamboo Blinds
Determine your window size and how much overhang you are ok with.
Measure how much you need to take off. I needed to take off about 3″ on each side. For my window, I was using three sets of blinds, hanging then side by side as close as I could get them. I chose to leave the middle blind as-is and take off the ends on each of the outer blinds (on the side that was going to be covered by the curtain).
Using painter's tape, tape off your blinds where you plan to cut. To help stabilize the blind for cutting, add another set of painter's tape about 3″ in. **While taping, make sure to grab your pull string and keep it out of the way. You don't want to cut off the mechanism to raise and lower the blinds.
Using a miter saw, make a straight cut down.
Repeat as needed for other blinds.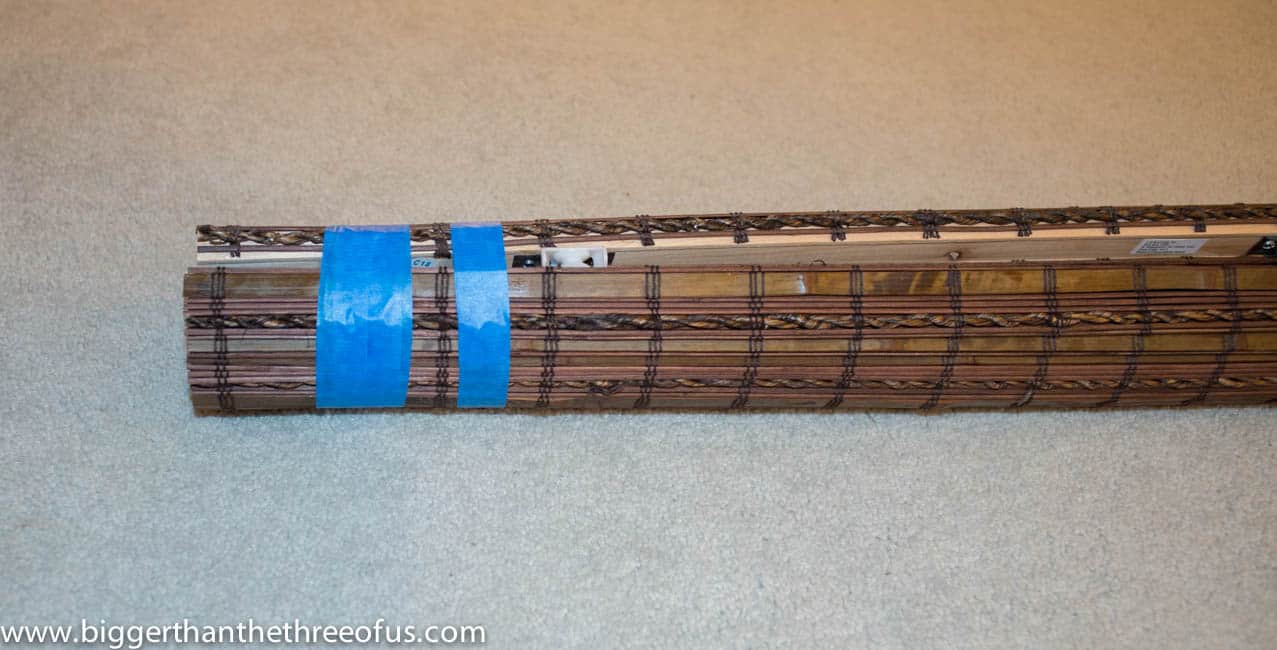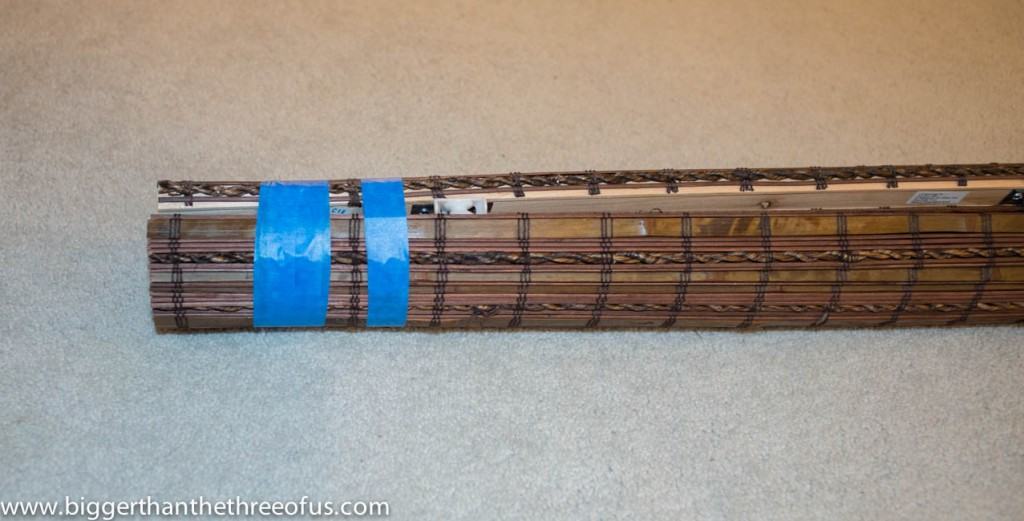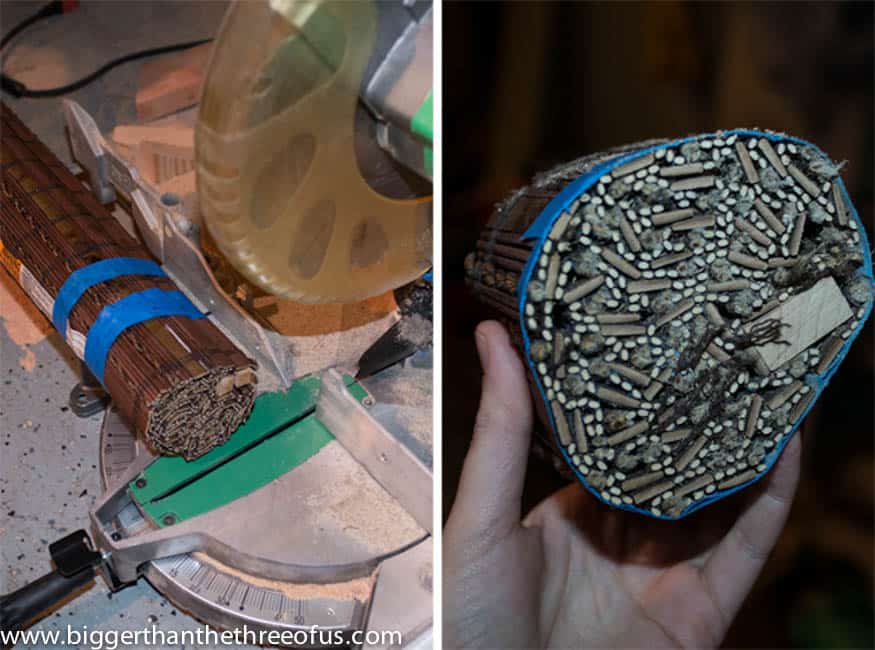 We need to take quite a bit off to make our blinds work, and because of this, we ended up cutting off the area that secures the blind to the bracket. To fix this, we drilled a new hole next to the blind mechanism that the bracket would screw in to once it was mounted on the wall.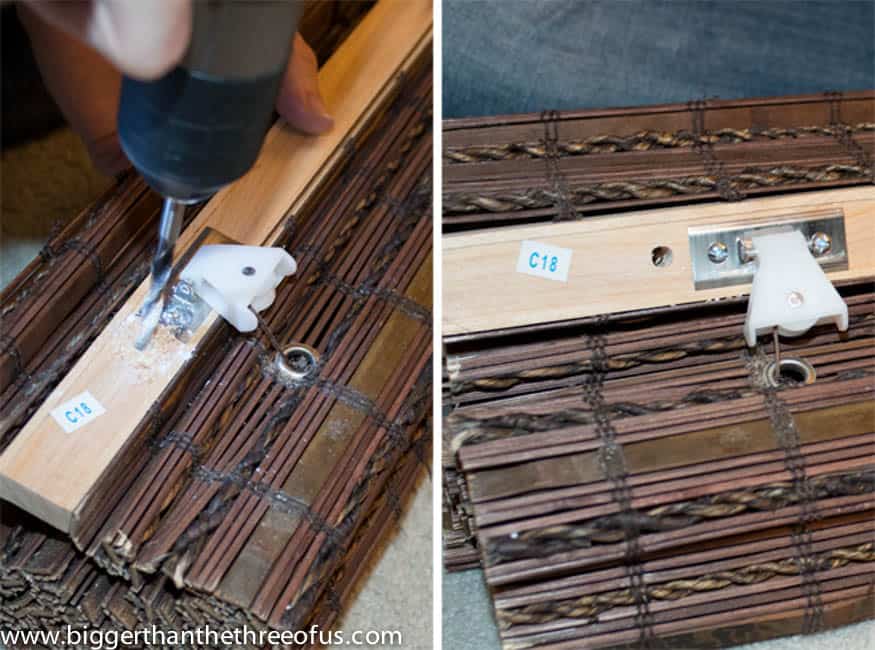 I did this project years ago (around 2014), so this picture is old, but on it you can see the difference in the blind on the left (which has been cut) and the middle one which hasn't been cut.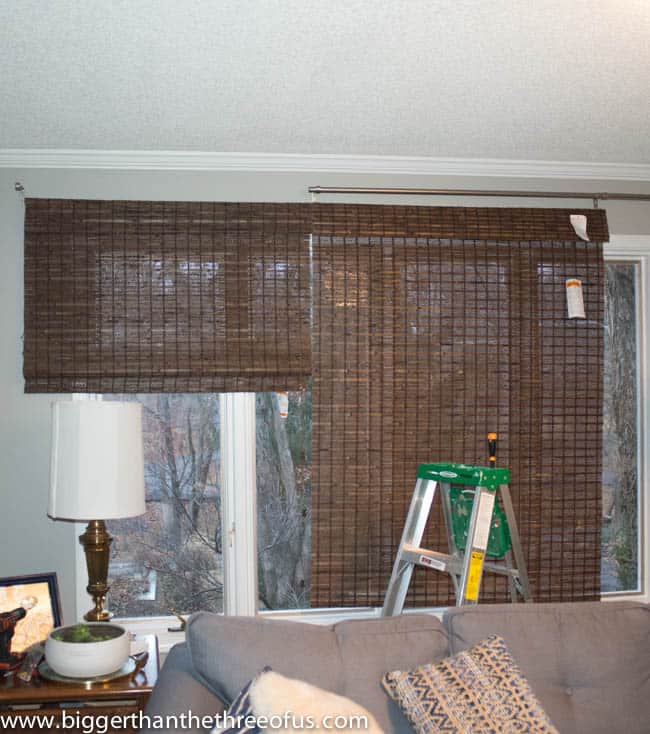 We've now had these custom cut bamboo shades for over five years and they are still going strong. Check out my Forest Green Living Room for the newest details and sources.
This was such an easy project and definitely one that I'd do again.