It's that time of year where I want to do so many things to my spaces yet we just went through Christmas and birthdays so money is not flowing as well as usual. Anyone get that?! I love love love when January rolls around though because Erin from Lemons, Lavender and Laundry hosts the $100 Room Challenge during January. Even with a tighter budget this month, we can definitely do $100. If you aren't familiar with this challenge, the only rules are that you only have the month of January and you can only spend $100. It's challenging, but really helps me think outside the box on ways to help beautify a space on the cheap. We have so many spaces that need complete renovations; and, although that isn't going to happen with $100, a space that we constantly live in and hate CAN be changed with that amount. If you are rolling your eyes and thinking... "yeah, right...", I urge you to stick around. I'll prove you wrong. =) Without further adieu, let me introduce you to my space!
Small Master Bathroom Makeover for the $100 Challenge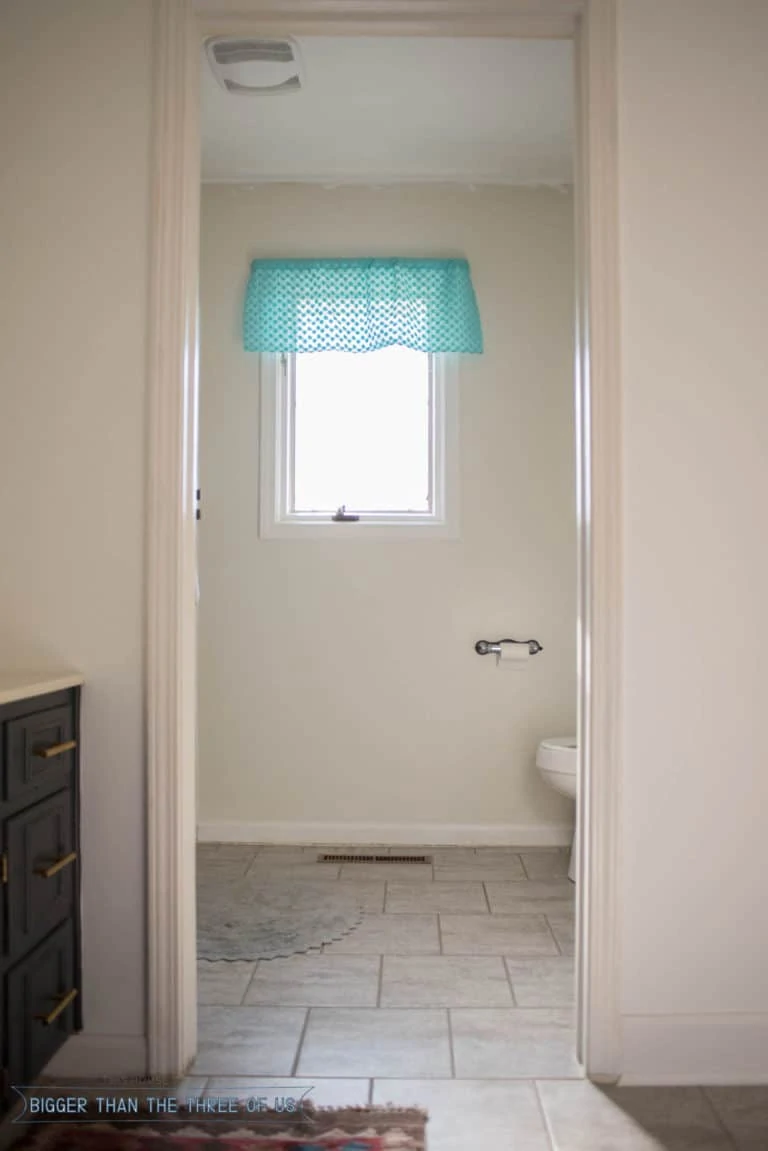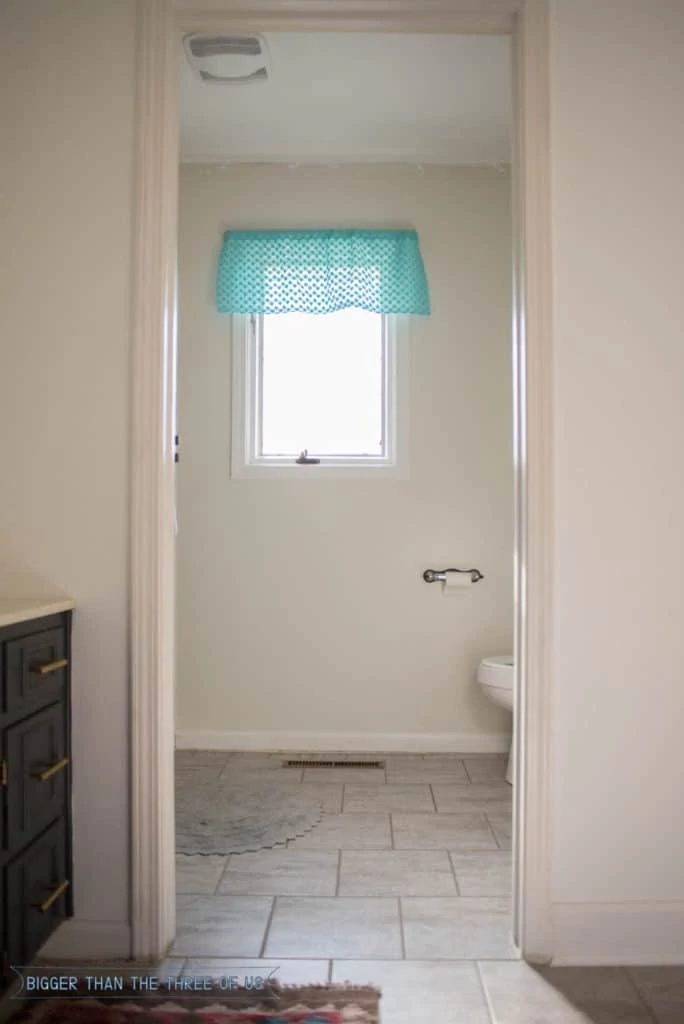 I guess before I shared the intro picture, I probably should have showed you the last $100 challenge that I completed. So, let's backtrack just a bit. Last year, this was our bathroom: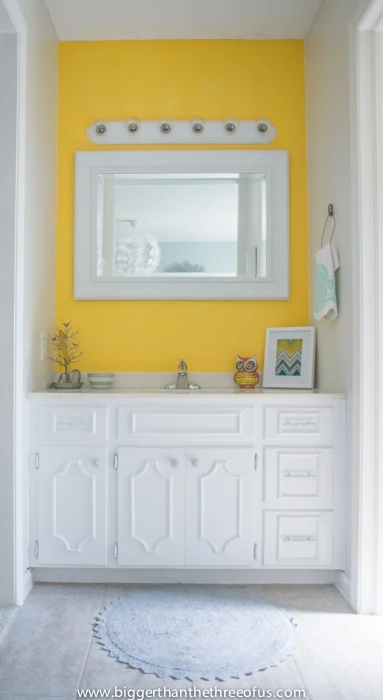 I've never been a fan of yellow, so why I painted (yes, I painted it) the wall yellow, one will never know. Anyways, it desperately needed some help. $87 dollars later...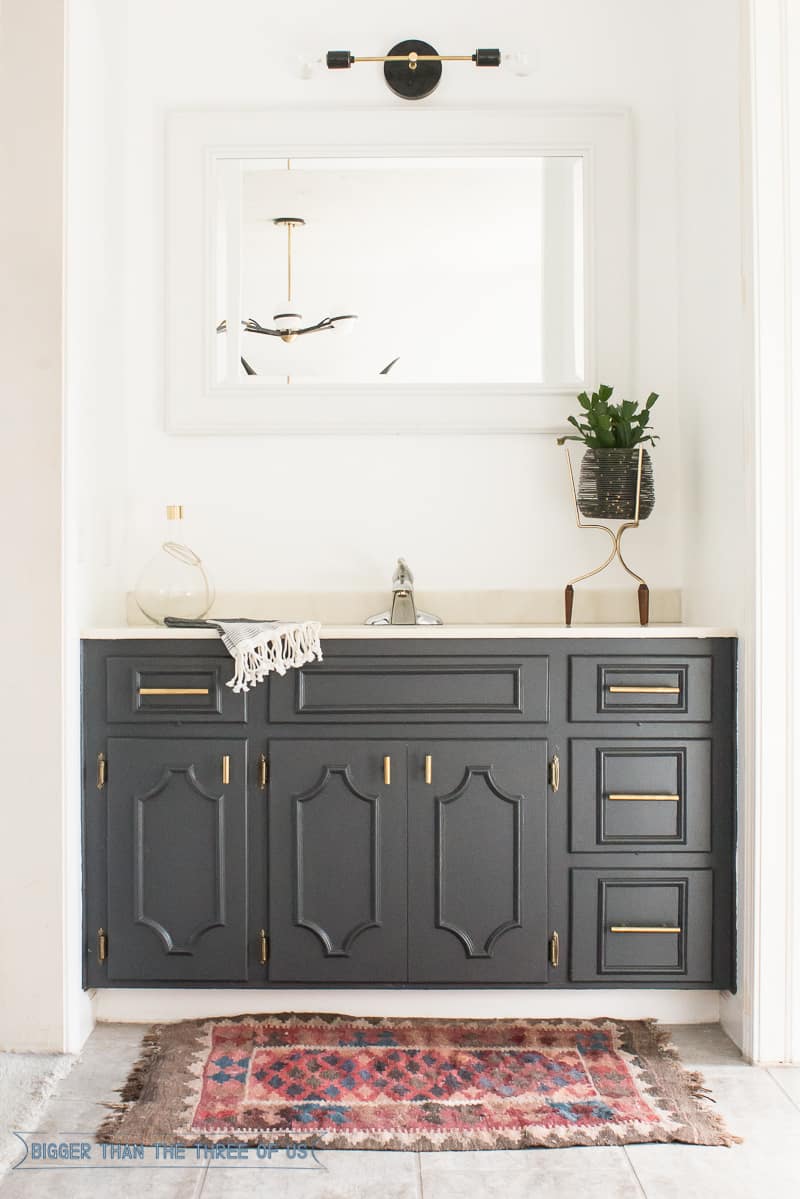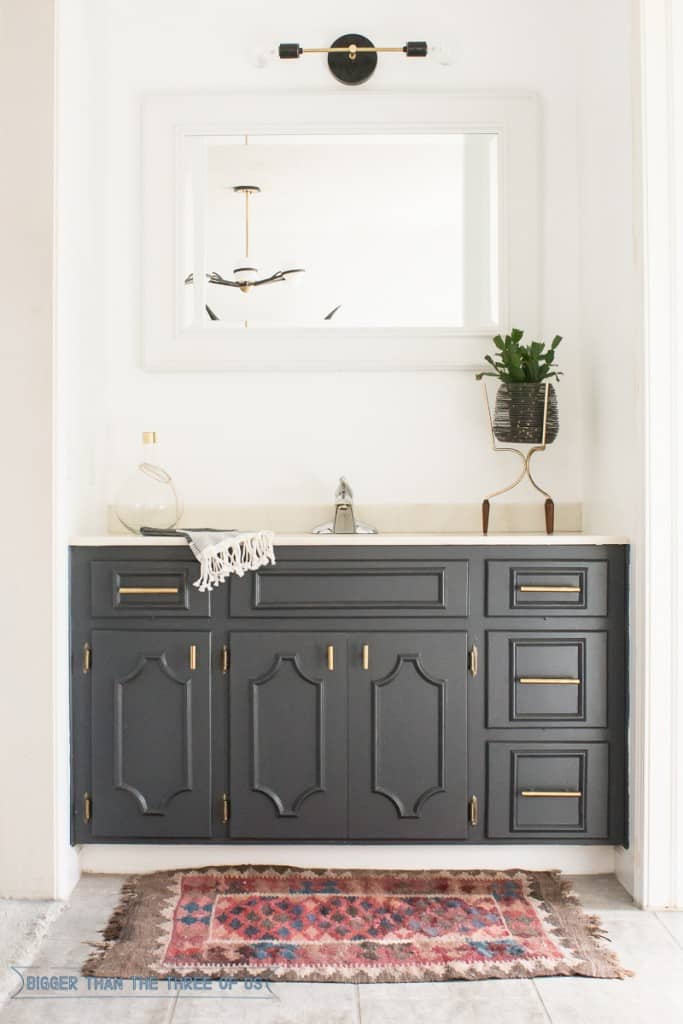 SO MUCH BETTER! Right?! If you missed the $87 Before and After Bathroom Update, make sure to go check it out.
So, back to the space that I'm tackling this time around. The bathroom that I'm working on is connected to last year's $87 bathroom nook. If you look above to the picture, the bathroom area that I'm tackling now is to the right through the door frame.
When you leave our bedroom, cross into the nook area, you see this: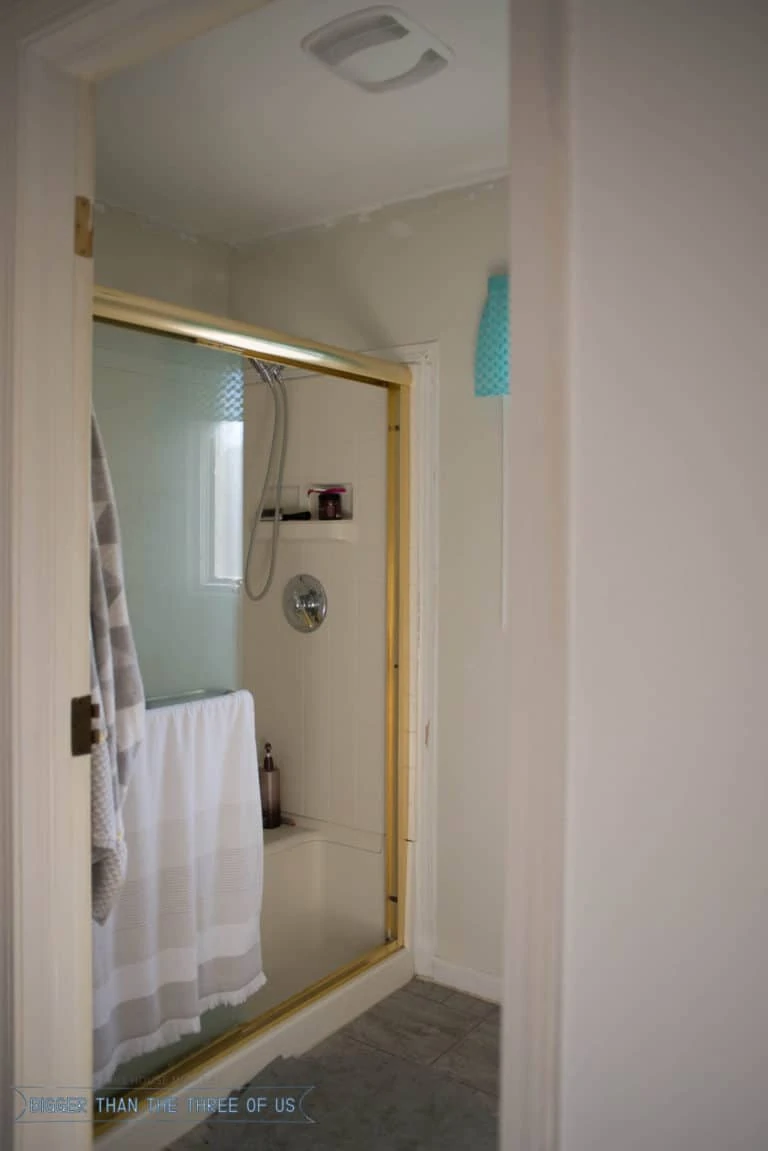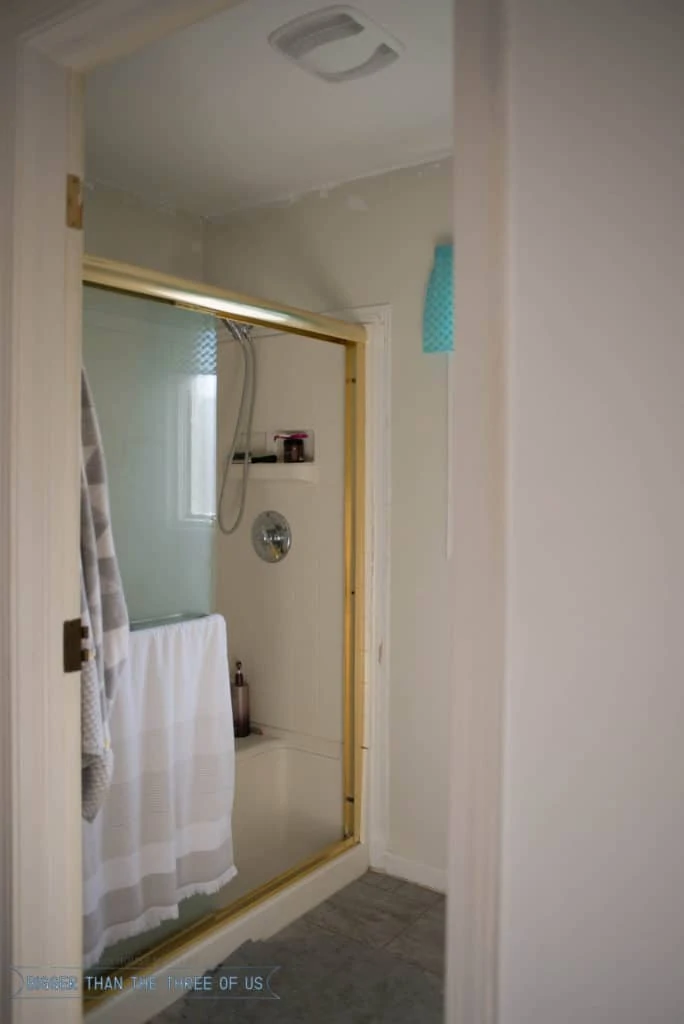 Lovely, right? Ha!
I thought it would be fun for this challenge to give you a video series of each week. So, each week, there will be video with how the week went down as well as photos. This week is a walkthrough that explains exactly what I hope to do during the next month. I hope you enjoy it!
So, do you think I'm crazy?! When I look at pictures like this: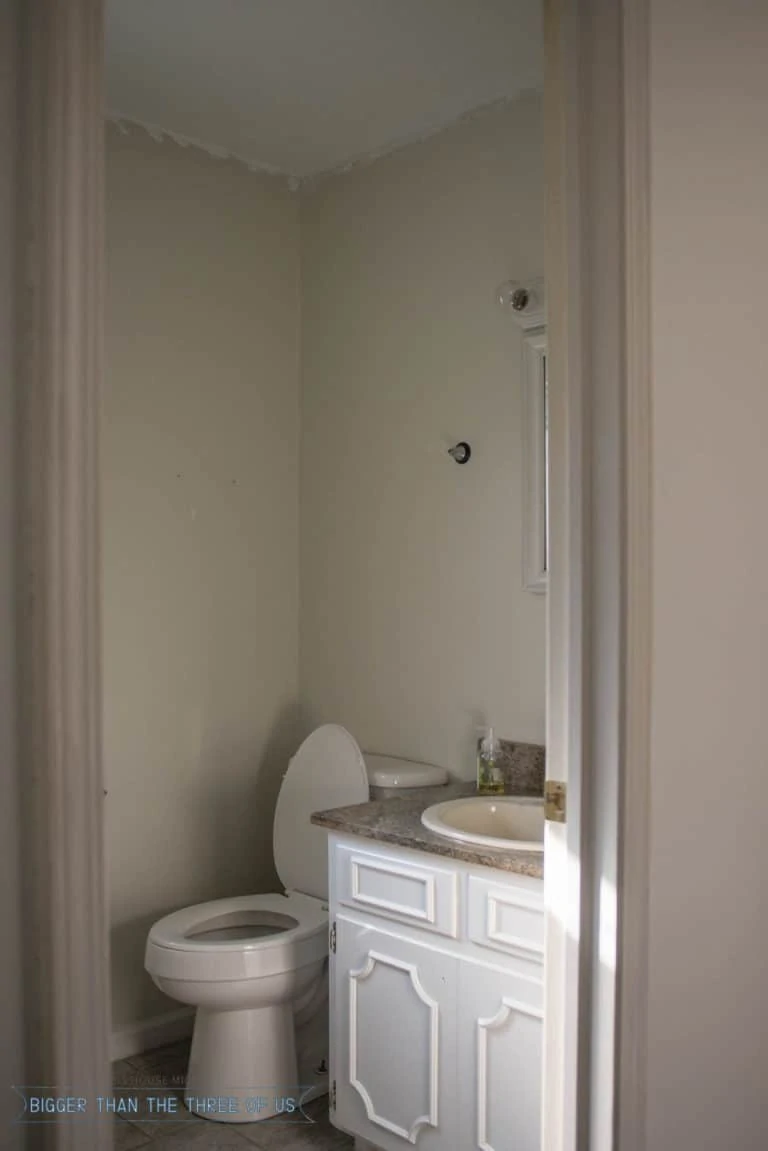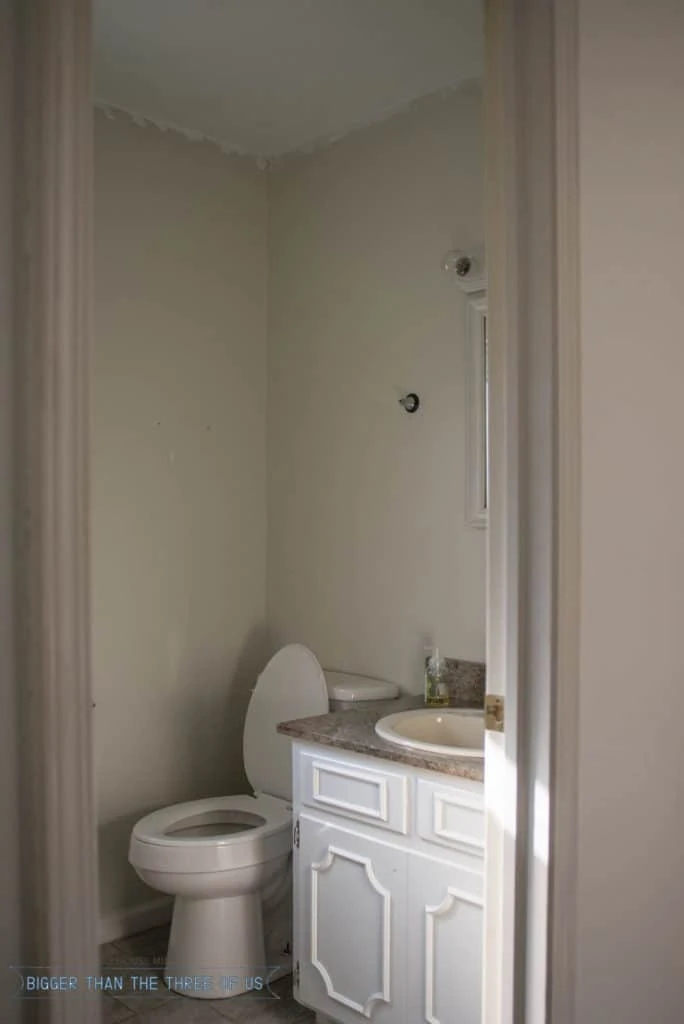 or this: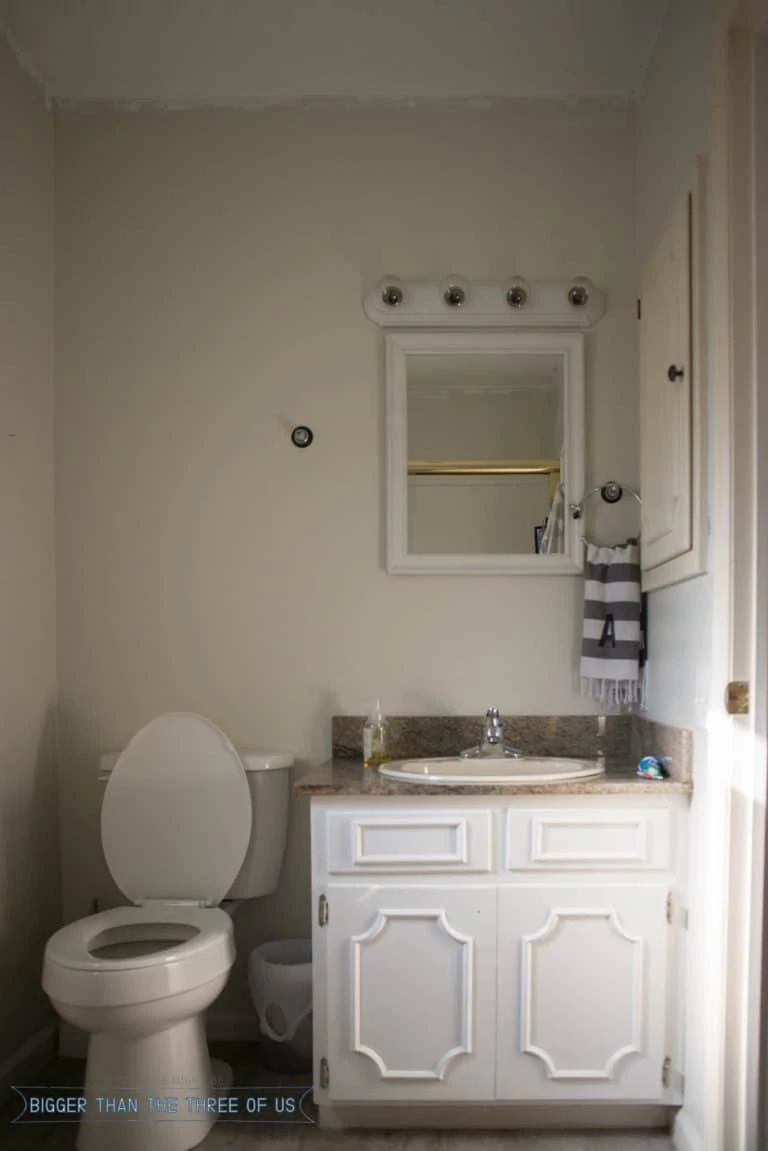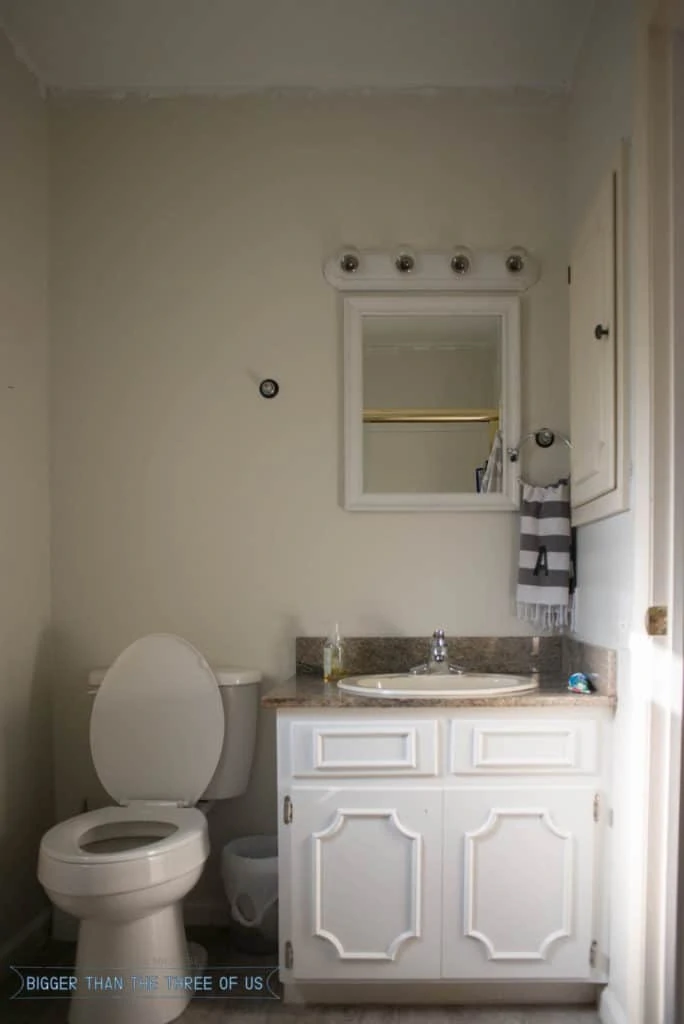 or this: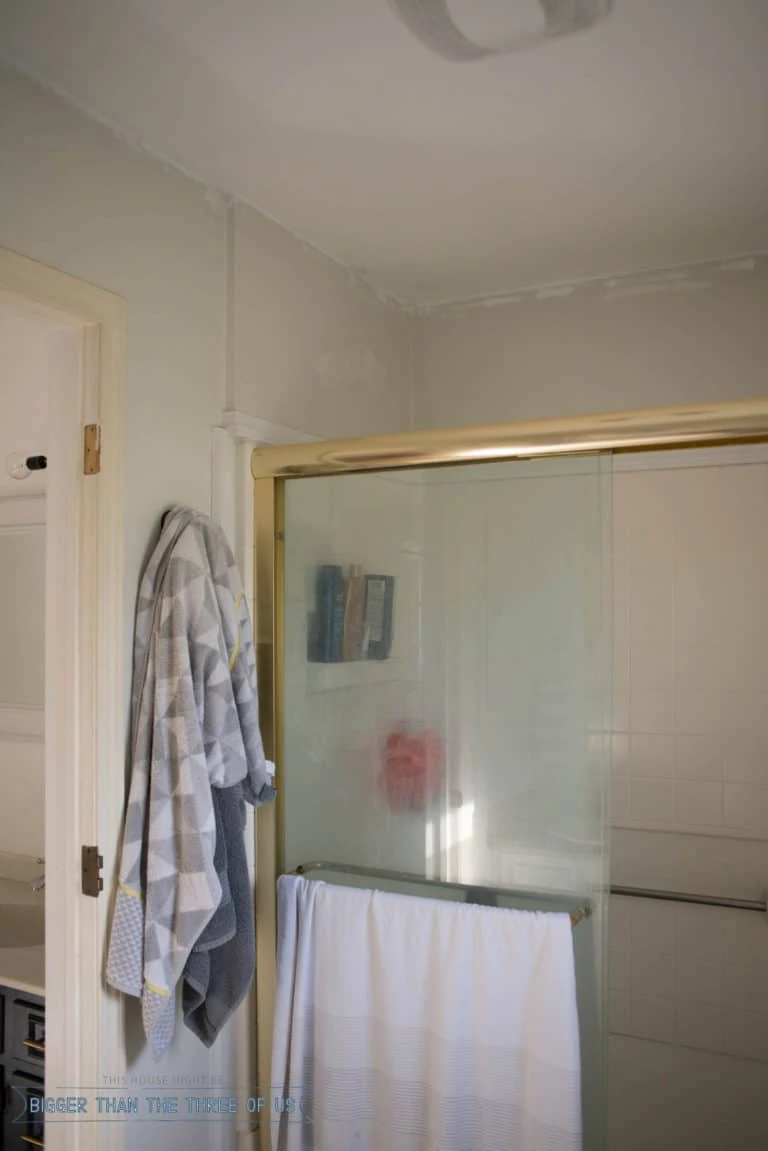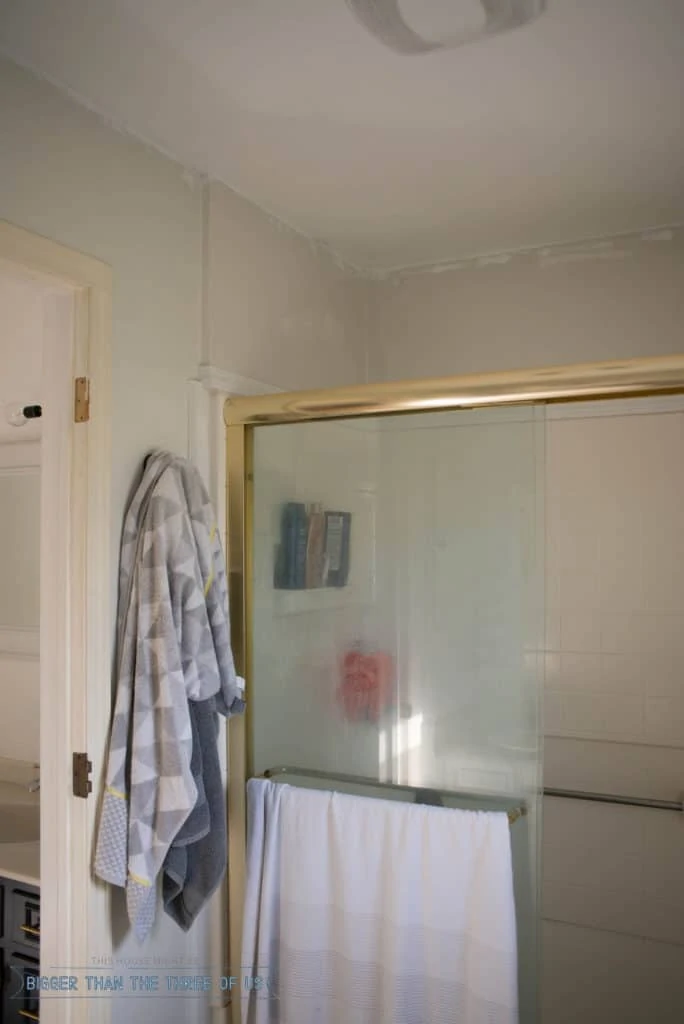 I totally feel crazy to try to accomplish so much on so little. That being said, the space can ONLY GET BETTER, which I'm excited about, and I'm sure my guests are excited about too (because this is the only working shower we have in our house and have had in the house for the last 4+ years)!
I'd love to have you follow along on the Small Master Bathroom Makeover journey on my YouTube channel. Just hit subscribe and you are good to go.
Now, prepare to be inspired because here's the rest of the gang that are participating in the challenge!
SaveSave
SaveSave
SaveSave
SaveSave
SaveSave
SaveSave