Have you heard the news about plants? They are so in right now! I try not to care what's in and what's not but when it happens that I love something that's in – it's always a bonus. I thought I'd share some "planters" that I love. When I revealed my kitchen, I bet you didn't catch all the pots that I used as planters but weren't actually planters… or did you? You see, planters can be expensive! But, pieces that can act like planters can be cheap! So, here are my 10 Must-Buy Target Items to Use as Inexpensive Planters!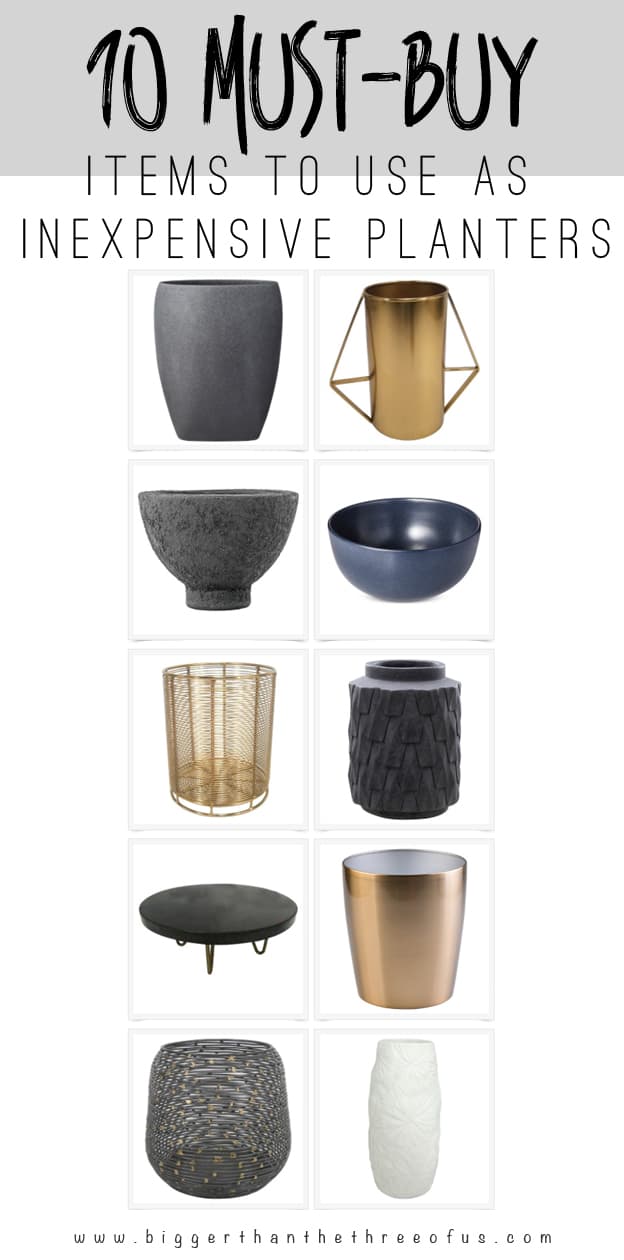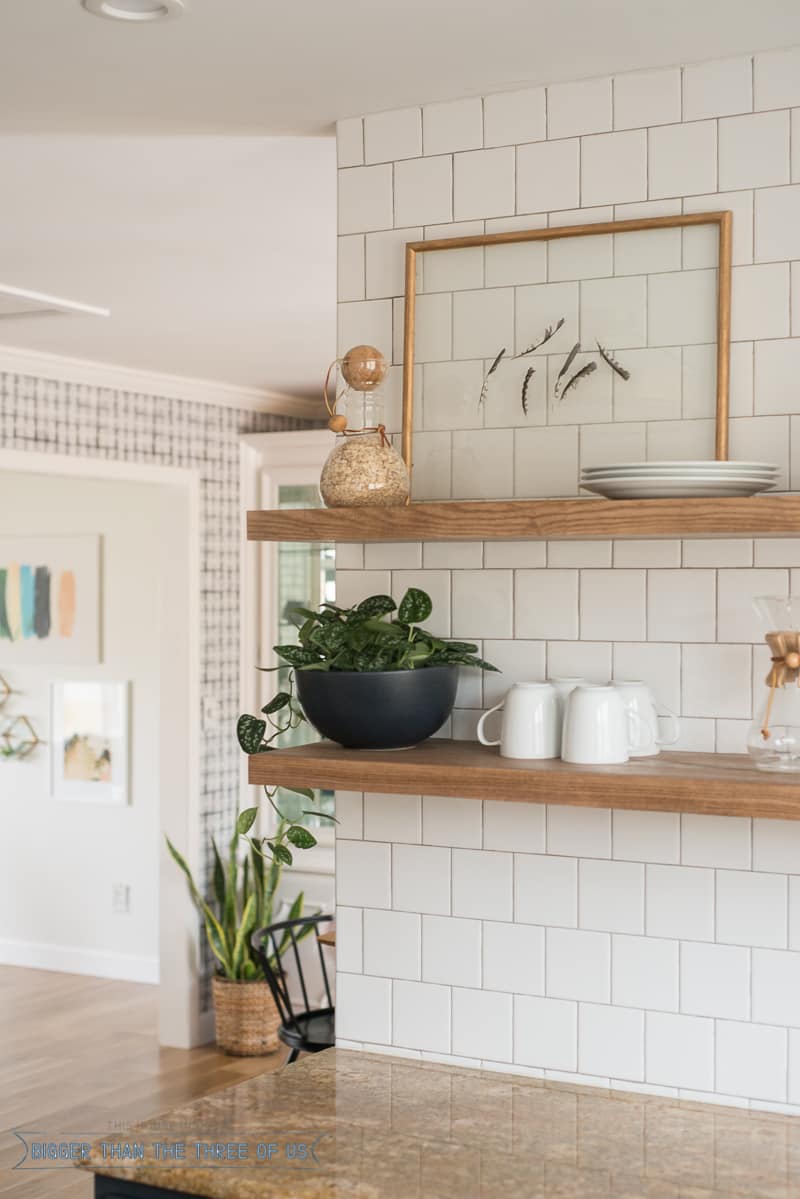 See that black "planter" pot? It's actually a kitchen bowl.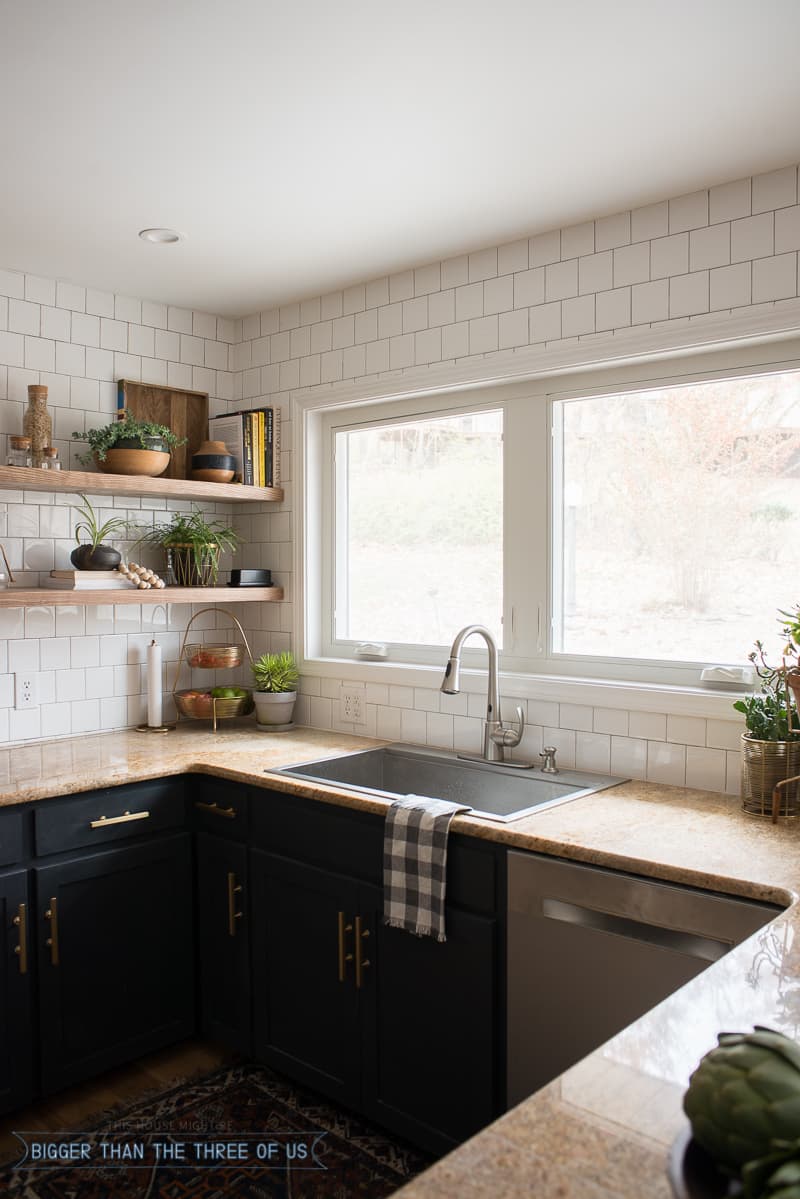 How about the brass "planter" on the shelf? That's just a brass basket.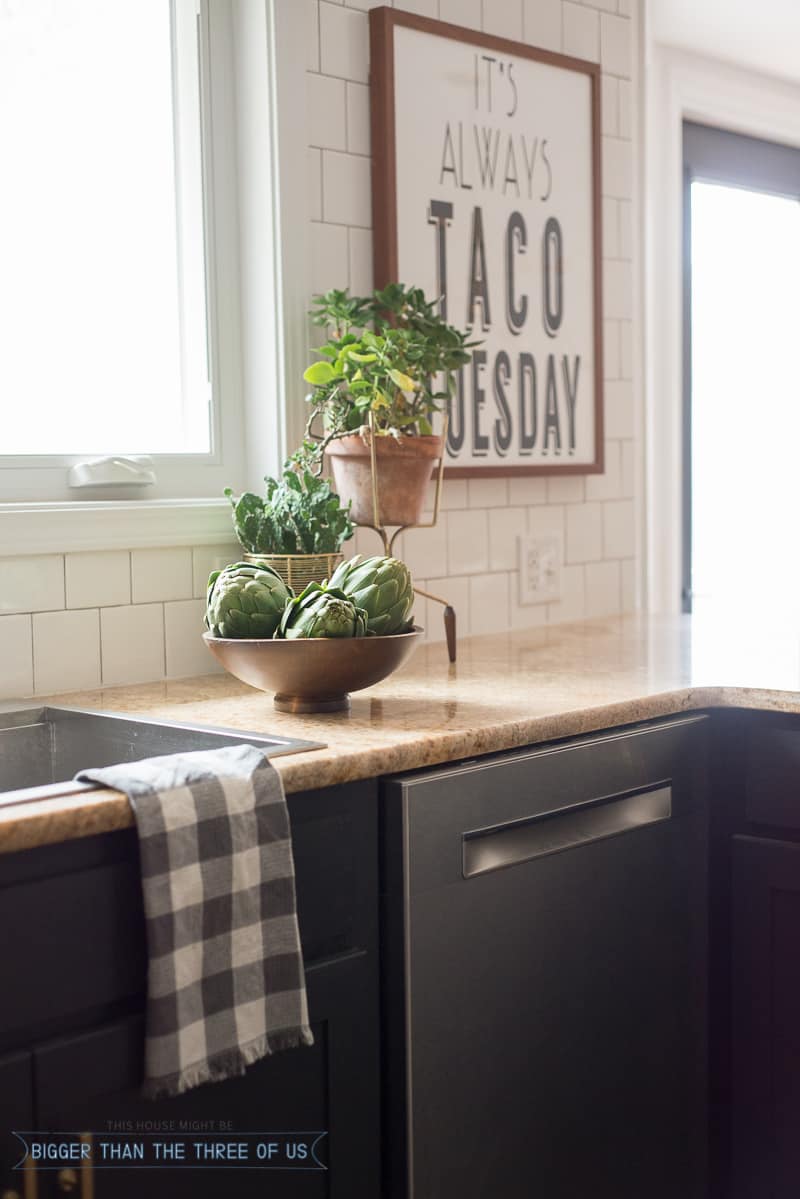 A brass wire "planter" behind the artichokes? Well, that's a utensil caddy.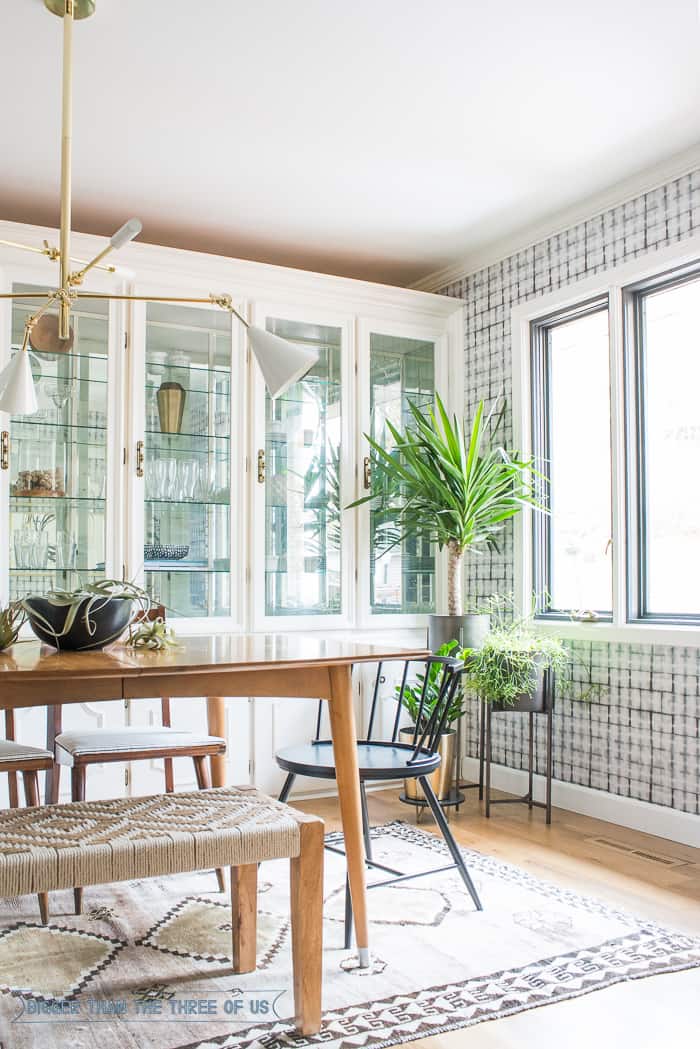 See that brass "planter"  in the corner? That's actually a trashcan! How about that "plant stand" under the trashcan? Would  you believe me if I said that was actually a cake stand?
If you think outside the box for planters, then you will save so much money! You have to think about what will work as a planter and how to make it work.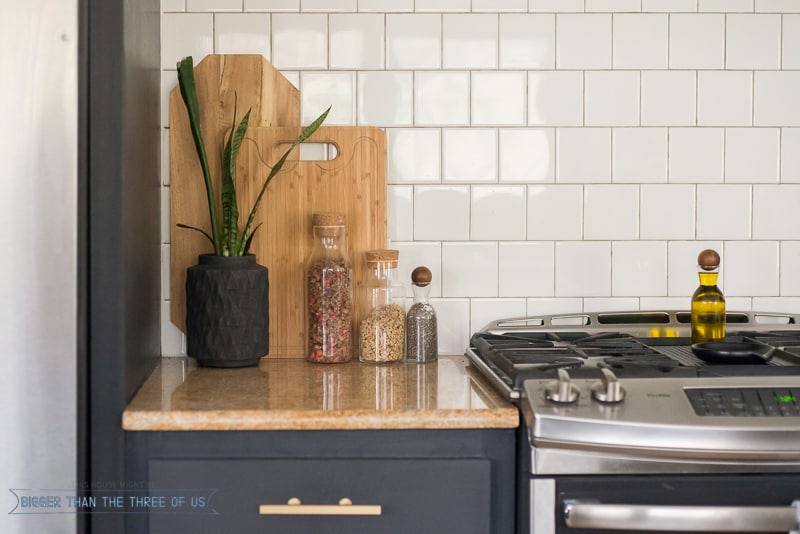 Here's another one – I'm using a vase as a planter here.
So, what are my tips for using non-traditional planters?
If you can, keep the plant in the plastic pot it came in. I did this with quite a few of my plants. This will enable you to take the plant out of the "planter" and water it.
If you can't leave it in the pot, then make sure to add rocks in the bottom of your vessel for drainage.
Simple, right?
Ok, here are your 10 Must-Buy Target Items to Use as Planters. Happy Shopping!
*Affiliate links below. It doesn't cost you a thing to shop from my link but I do get a VERY small percentage based on what you buy. Thanks for supporting this blog!

If you end up buying one – let me know!! I want to know I'm not the only one doing this. =)