Grab your shovel, a few bags of mulch and let's chat about a small DIY landscaping idea that you can replicate. Today, I'm sharing how focusing in on one flower bed with small changes can drastically up your curb appeal.
I'm going to be real honest here and share that we've had the ugliest view for the past 4+ years as we've pulled up to our driveway. From the street, you couldn't really tell how bad the lack of landscaping around the shed was but as you pulled up our driveway, it was evident that we needed some landscaping help.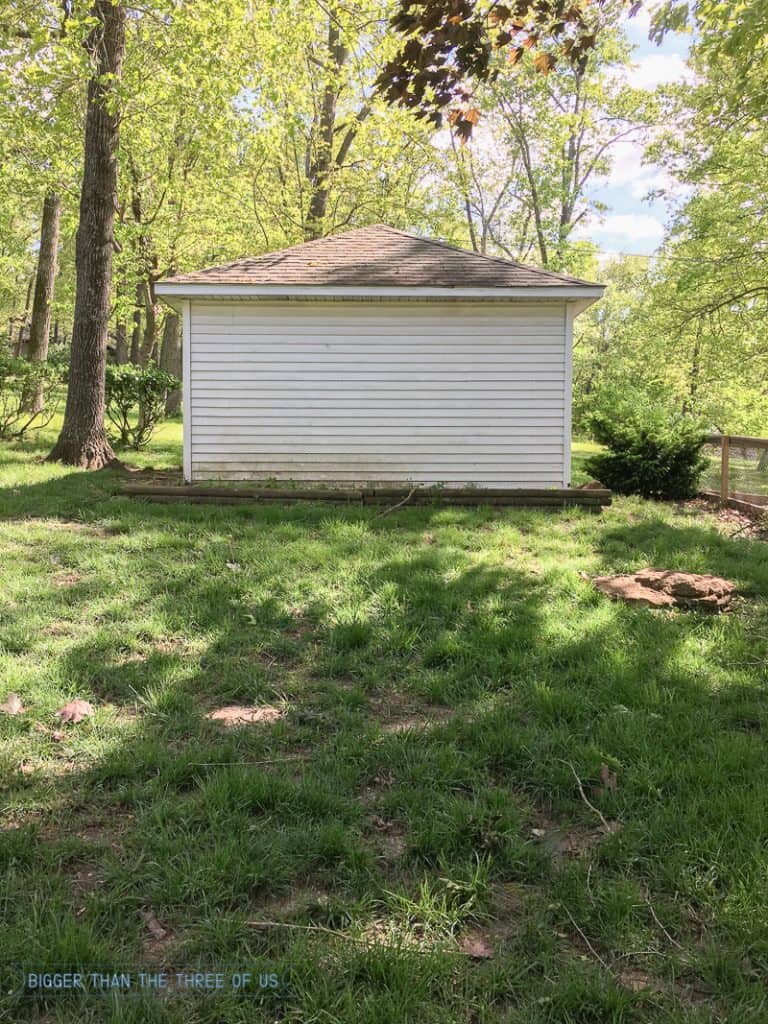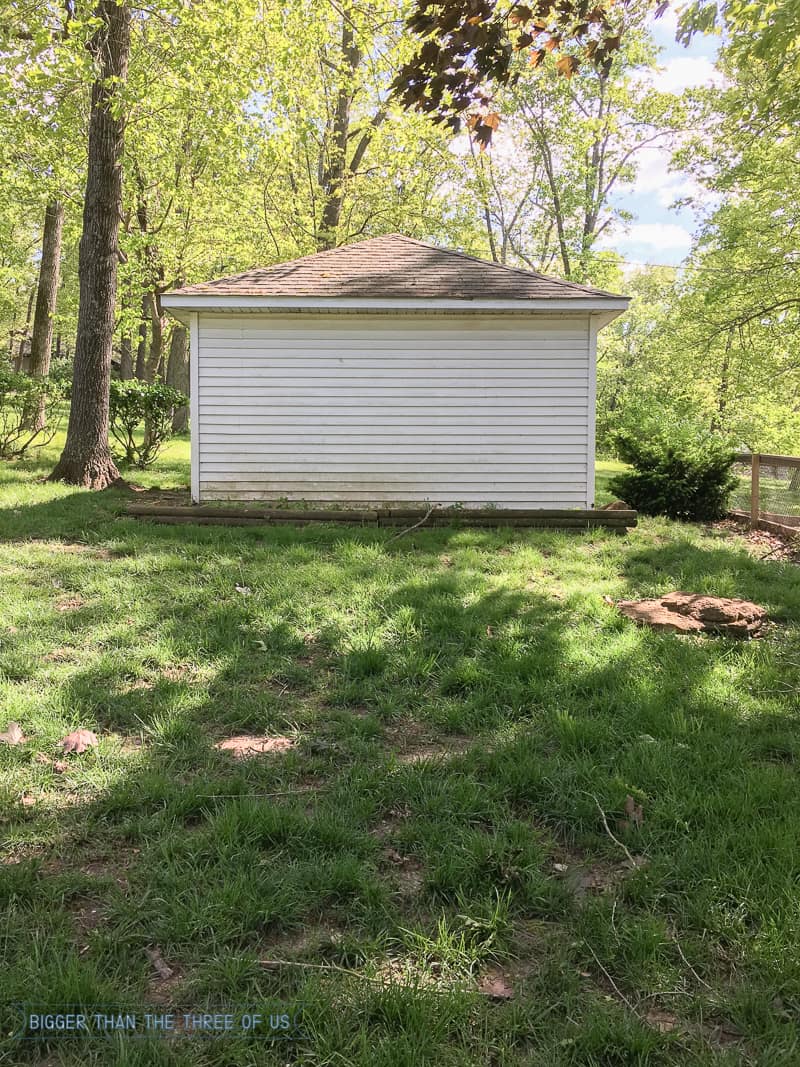 See what I mean?!
When we first moved in, there was a broken trellis with weeds growing all over it. We tore that down sometime during the first year. Then, we got creative and decided to clean the shed without a power washer.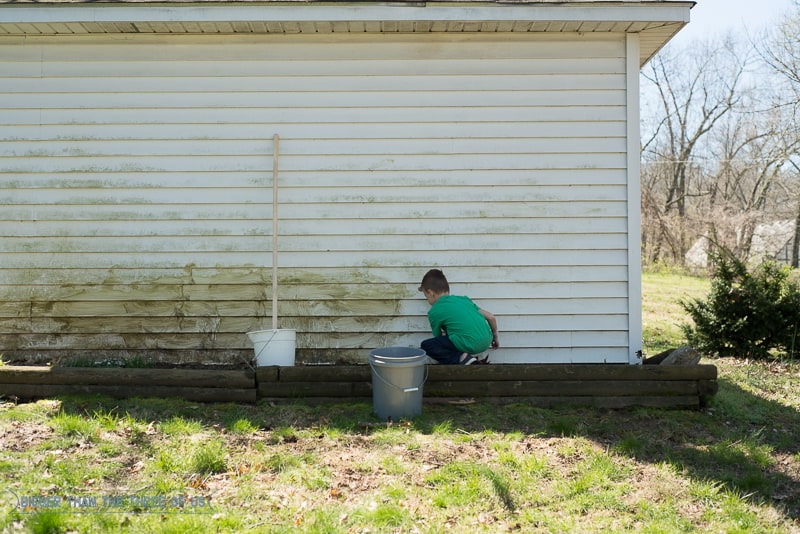 How to Clean Siding without a Power Washer is one of my most popular posts. Kinda crazy, right? I felt so silly posting that but apparently, I'm not the only one looking for ways to clean vinyl siding!
Anyways, siding just gets dirty and it really gets dirty when you don't have gutters on a space AND you have no landscaping. So, basically, the water pours off the roof and lands in then mud/weeds and then splatters right back on the siding. Nice, right?!
So, when addressing this space (frugally, I might add), we knew we had to clean the siding again. To be honest, cleaning it without a power washer wasn't hard but our house has a few areas where a power washer was needed (hello, moss growing on our circle drive - I'm talking about you). So, we decided to invest in a well-reviewed, but affordable, power washer.
*Affiliate links below. Thanks for supporting this blog. Click to read my disclosure policy.
We went with this Eclectic Power Washer and, to be honest, it's been great! We've only used it three times but all three times it's done the job.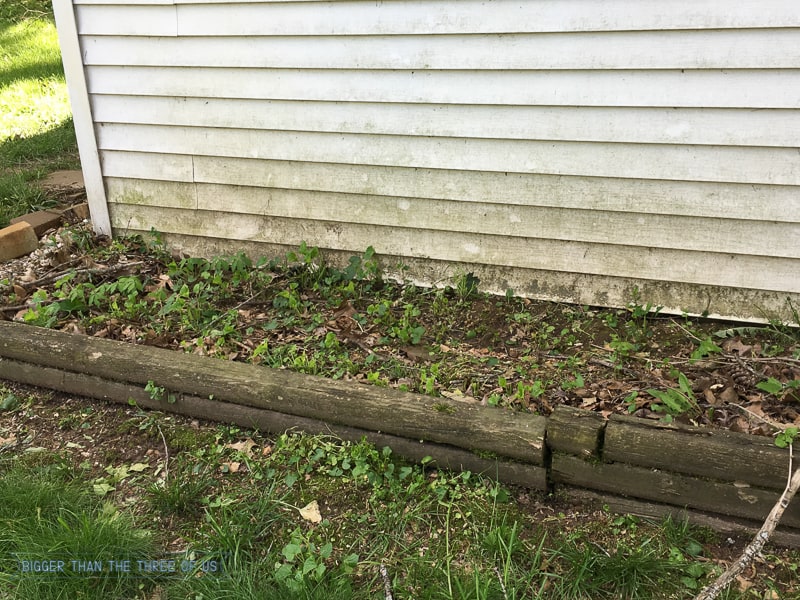 Before we could get on with some simple DIY landscaping beds, the siding needed to be cleaned, and the weeds needed to be pulled.
I would have loved to do more with the wood retaining wall, but I'm just not sure what I want to do with it. I also wanted this project to be a budget-friendly exterior update and replacing the wood retaining wall would have been much more money out of pocket.
Something to note before I share what I did: the side of the shed that I was looking for plants for faces north and I was also looking for deer-resistant plants.
DIY Landscaping Supplies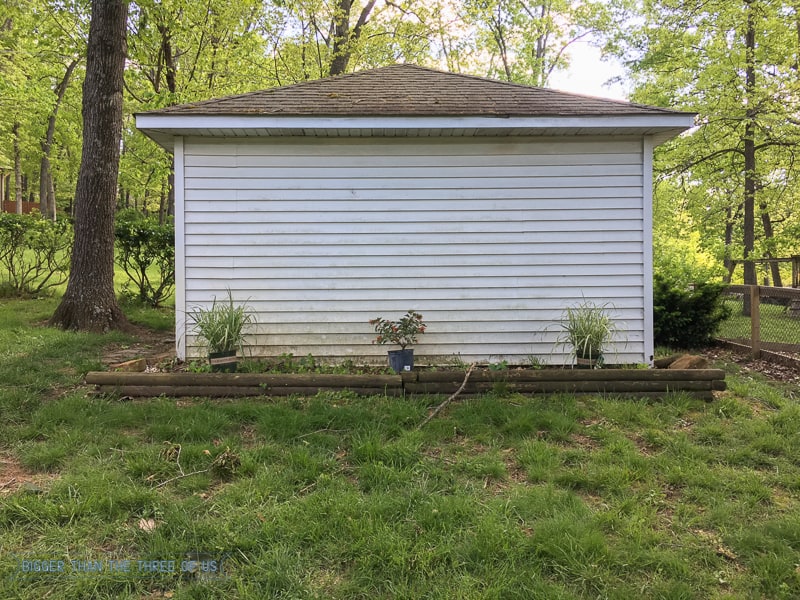 Before we planted the new plants, we pressure-washed the siding, pulled the weeds and laid weed barrier. Then, we planted the silver grass and the hummingbird bush. We topped the landscape bed with a few bags of mulch.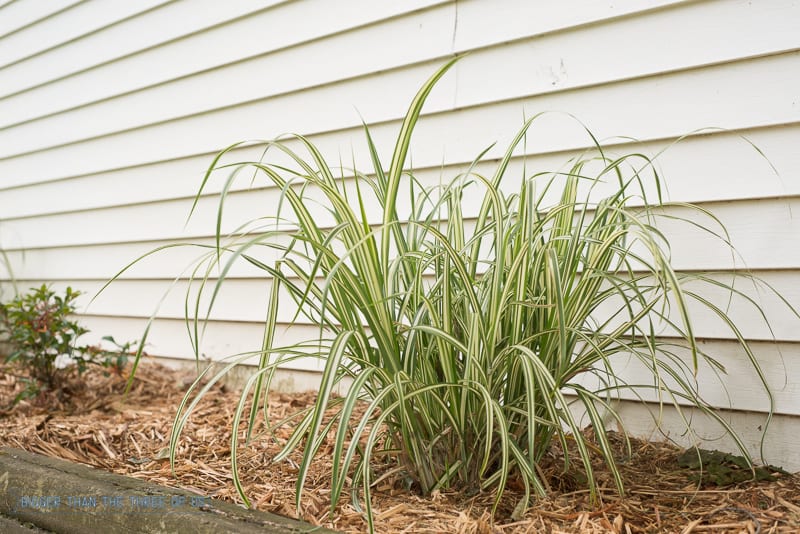 It looks so much better than before!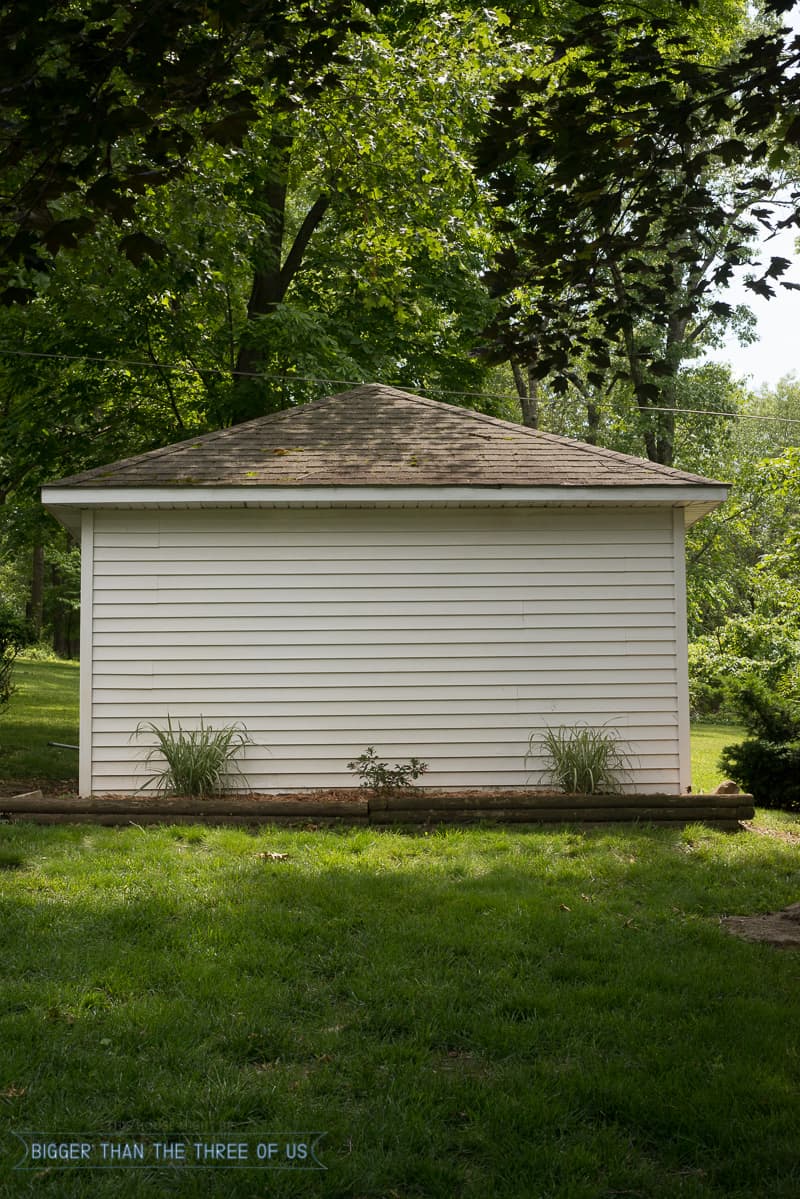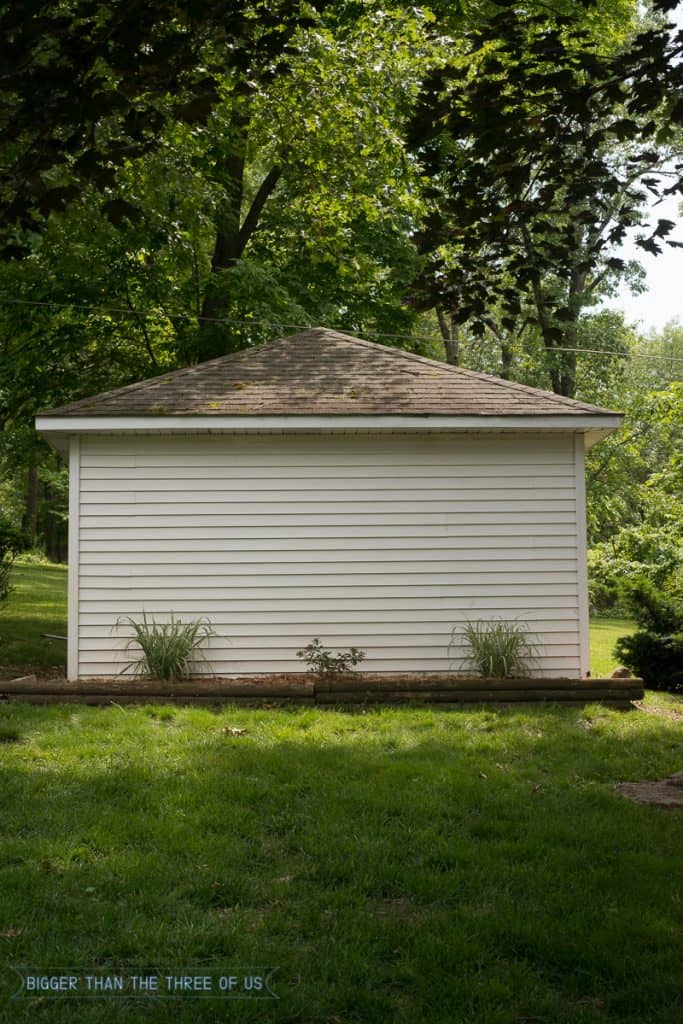 Over the past two weeks, all three plants have grown a bit but they are definitely still on the small size for the space.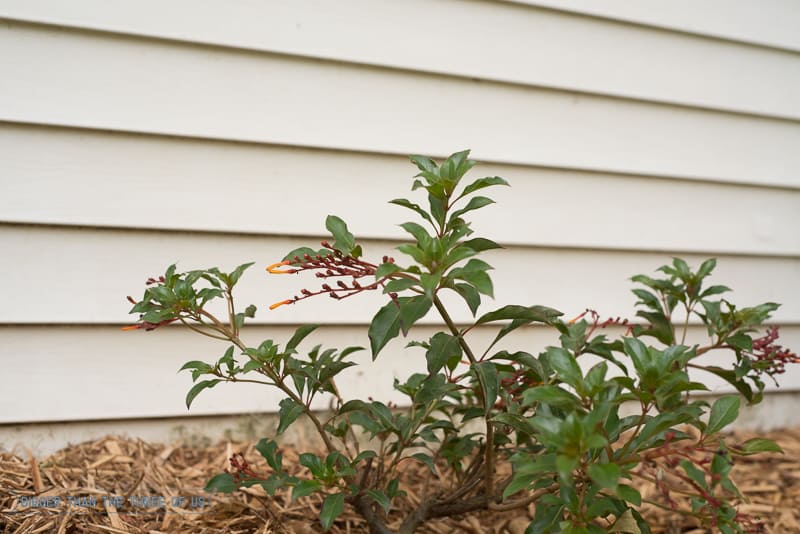 I have hopes that they will fill in before the end of summer.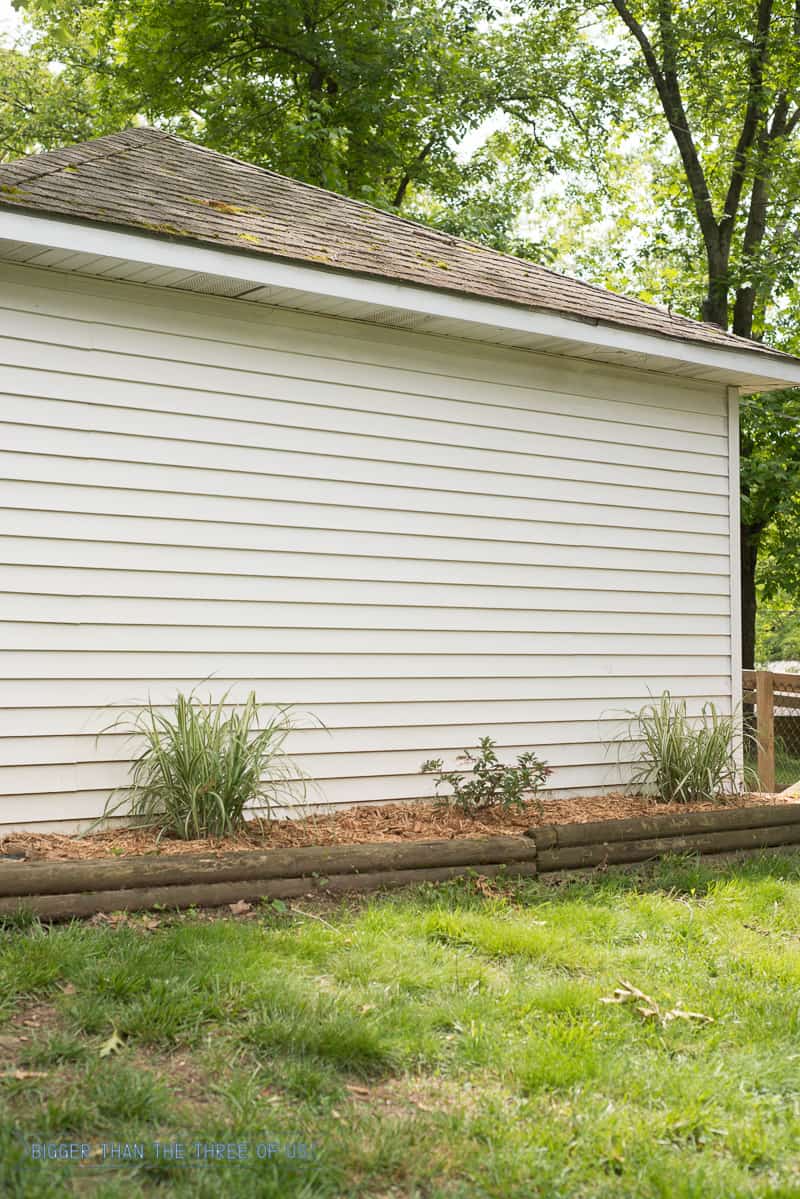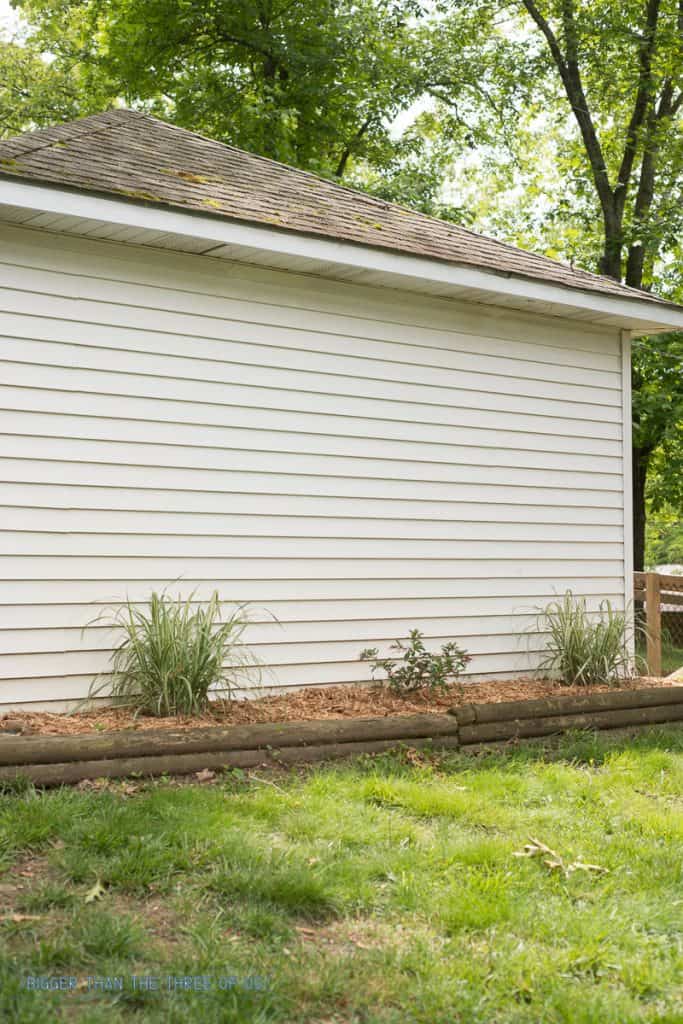 For a few hours of our time, and around $100, I'm so pleased with this small change.
Next up for the shed, I'm thinking about adding some exterior lights. I really love the lights on this storage shed reveal. What do you think?! Can you picture it?
PIN FOR LATER: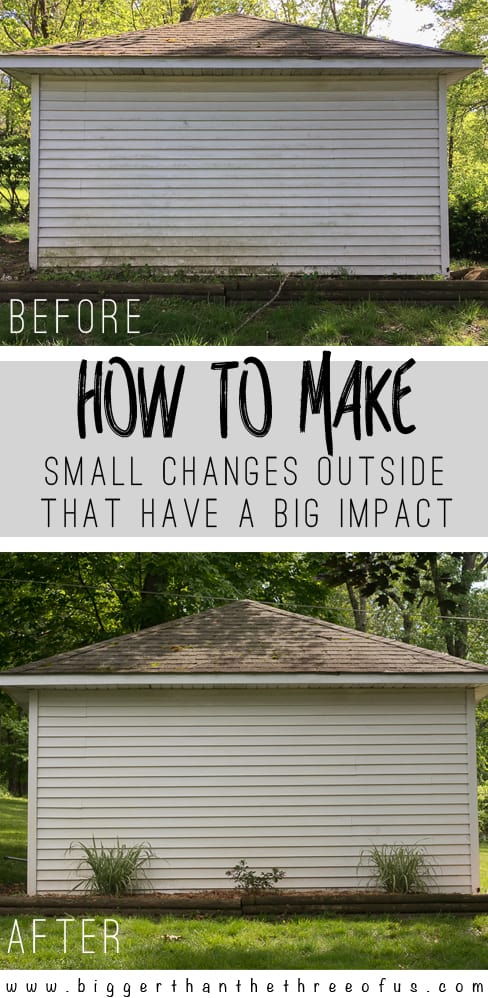 Outdoor projects can be so expensive and plants add up easily, BUT both add to curb appeal and just general happiness (in my opinion)! So, start looking for a space outside that needs a bit of love and get busy!
Want more ideas for budget-friendly curb appeal?