Happy Friday! Sorry for the radio silence over here. Getting into the groove of summer and all the things (work/fun) has been a challenge. We've had some maintenance work done on the house these past few weeks too so that hasn't helped with trying to manage everything. But, today, I'm posting so that's good! When we first started this blog, I shared little things that were improving every week. It wasn't necessarily a "done" or "pinterest-worthy" project, but it was progress. I hope you guys don't mind, because I want to get back to doing that more often. Today's post, Small Changes That Go A Long Way Outside, is that kind of post.
We've pulled up our driveway for the past 4+ years and seen this view.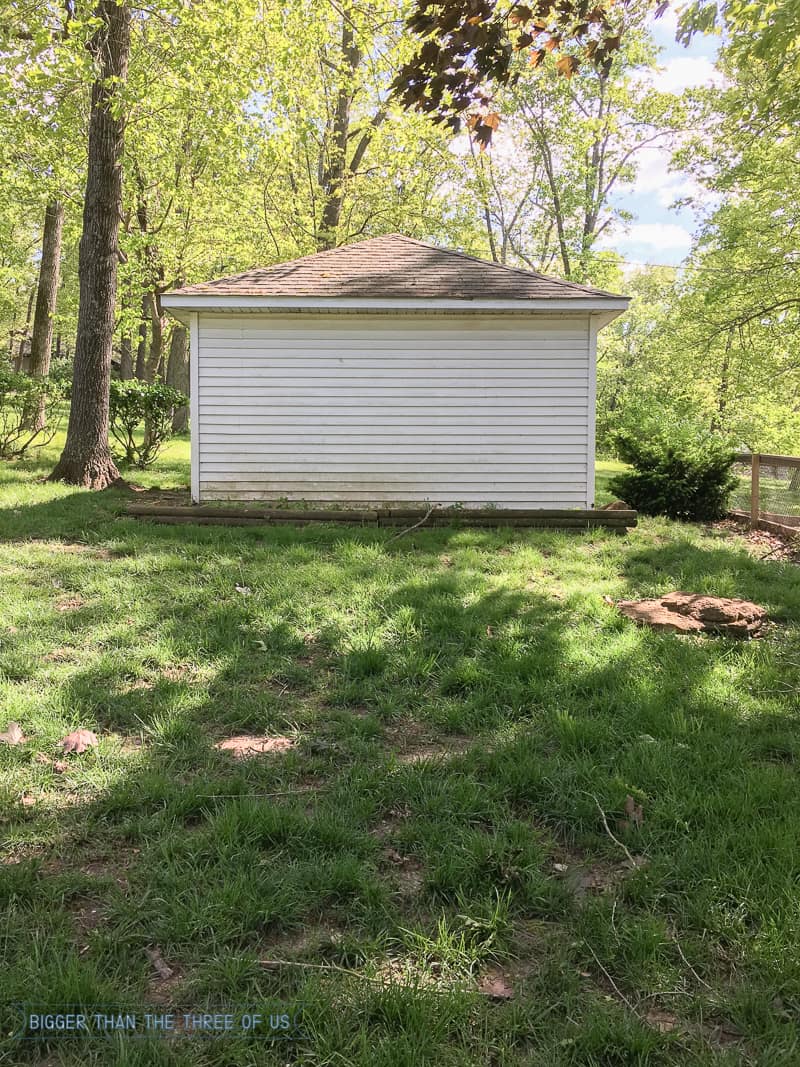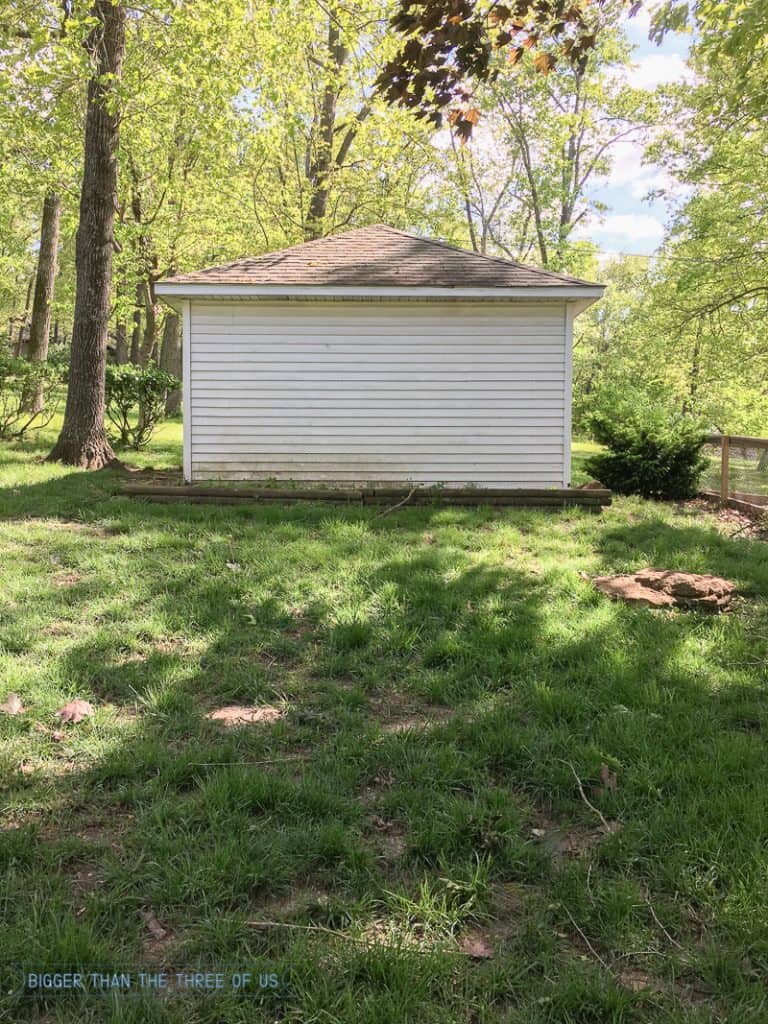 To be honest, it has looked worse. When we first moved in, there was a broken trellis with weeds growing all over it. We tore that down sometime during the first year. Then, last year, we got creative and decided to clean the shed without a power washer.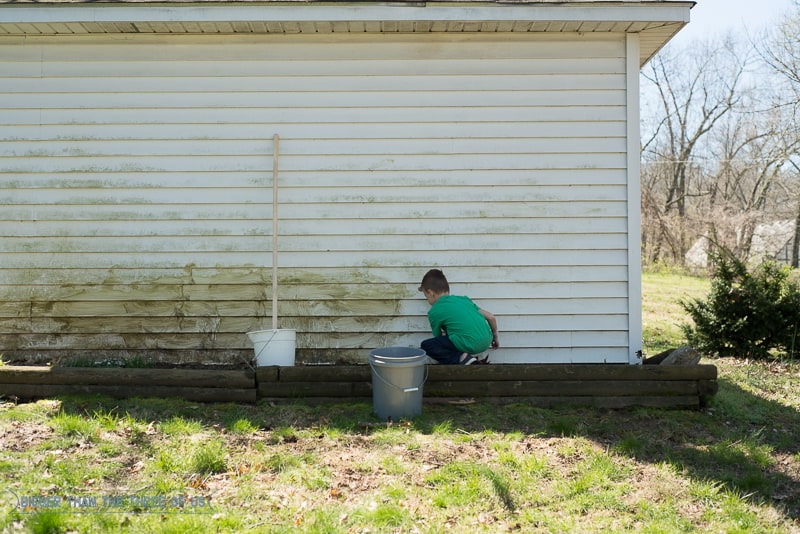 How to Clean Siding without a Power Washer is one of our biggest posts. Kinda funny, right?
Anyways, siding just gets dirty and it really gets dirty when you don't have gutters on a space AND you have no landscaping. So, basically, the water pours off the roof and lands in then mud/weeds and then splatters right back on the siding. Nice, right?!
So, when addressing this space (frugally, I might add), we knew we had to clean the siding again. To be honest, cleaning it without a power washer wasn't hard but our house has a few areas where a power washer was needed (hello, moss growing on our circle drive – I'm talking about you). So, we decided to invest in a well-reviewed, but affordable, power washer.
*Affiliate links below. Thanks for supporting this blog. Click to read my disclosure policy.
We went with this Eclectic Power Washer and, to be honest, it's been great! We've only used it three times but all three times it's done the job.
Ok, so back to where we were before we started on the shed.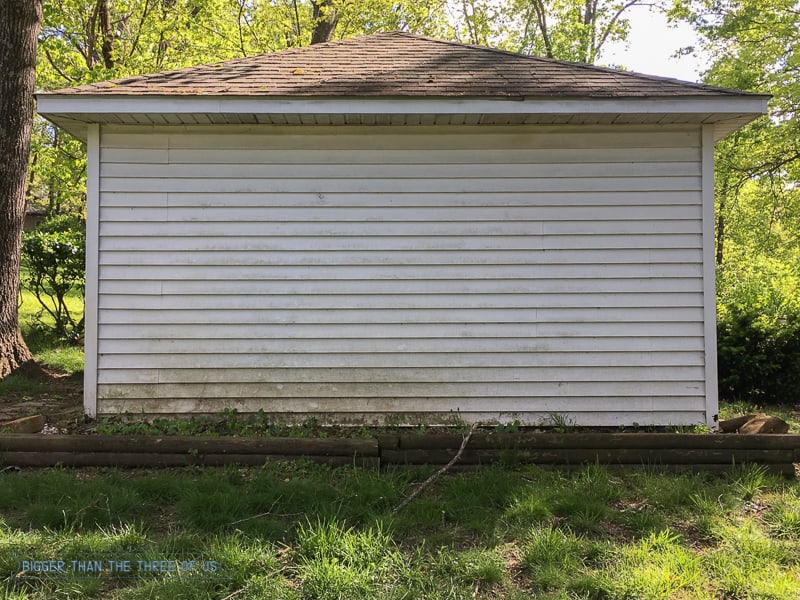 The siding needed to be cleaned, the weeds needed to be pulled and the area needed landscape barrier, new plants and mulch.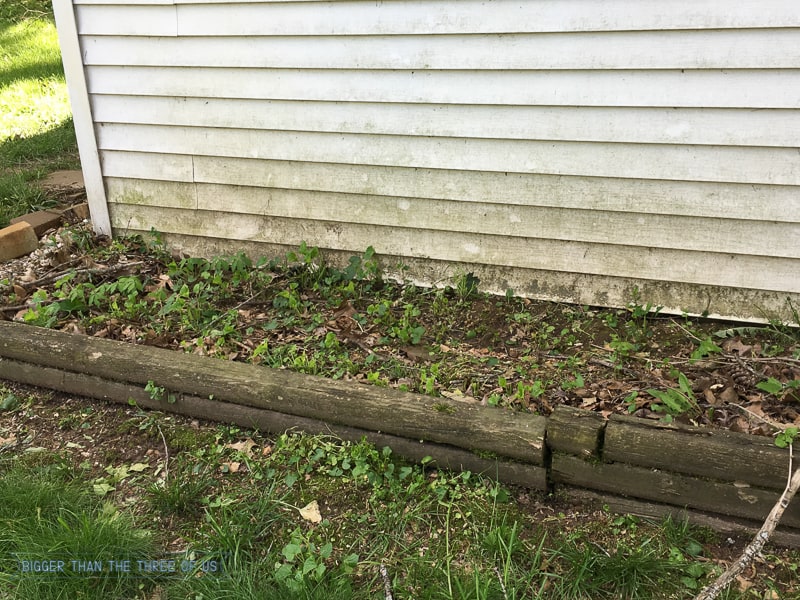 I would have loved to do more landscaping, such as remove the wood barrier and replace it with stone or something else but we are wanting to make some changes to our exterior and just aren't completely sure what the direction is going to be. Well that and this project needed to stay budget-friendly and adding more to the to-do list isn't usually budget-friendly.
So, first thing I did was look for deer-resistant plants and plants that would grow easily and be large.
It took me awhile and I'm not sure if I succeeded or not. Here's what I came home with.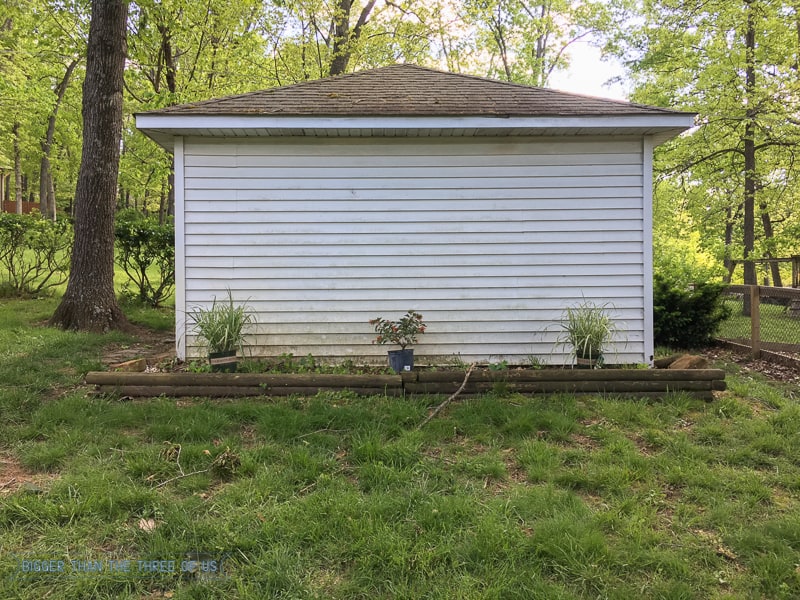 The Japanese Silver Grass is, for sure, deer-resistant (see the tag below) so I got two of those for the outside.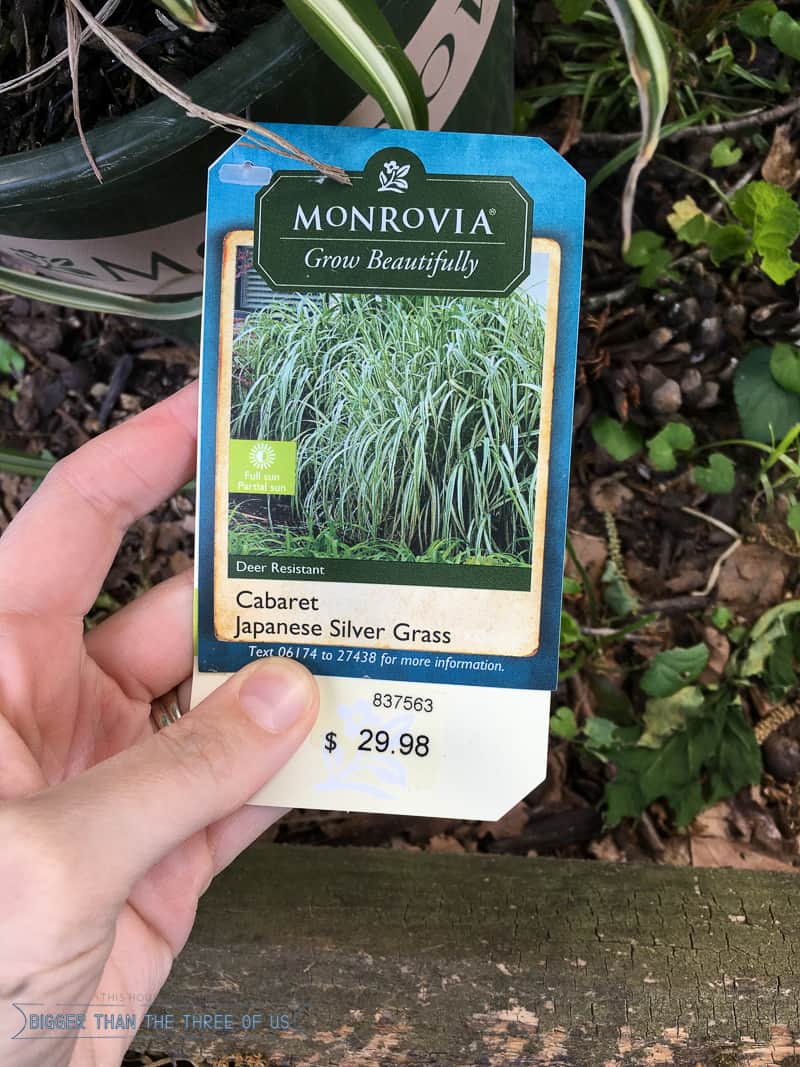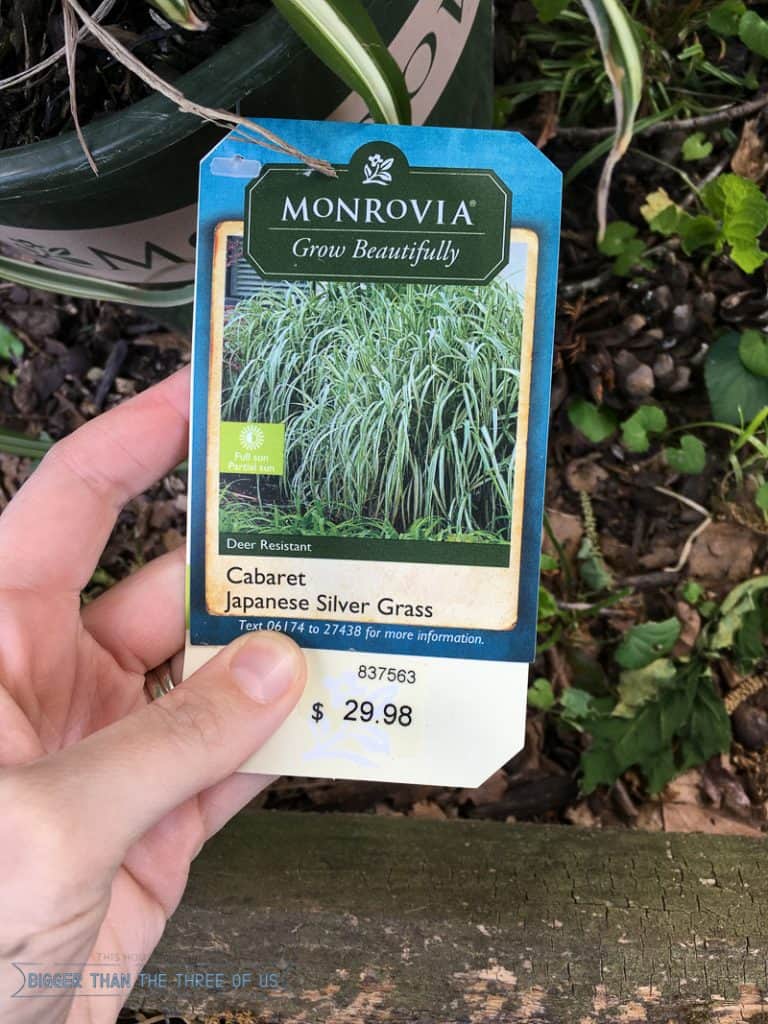 I wanted something with a bit of color for the middle, so I got a Hummingbird Bush.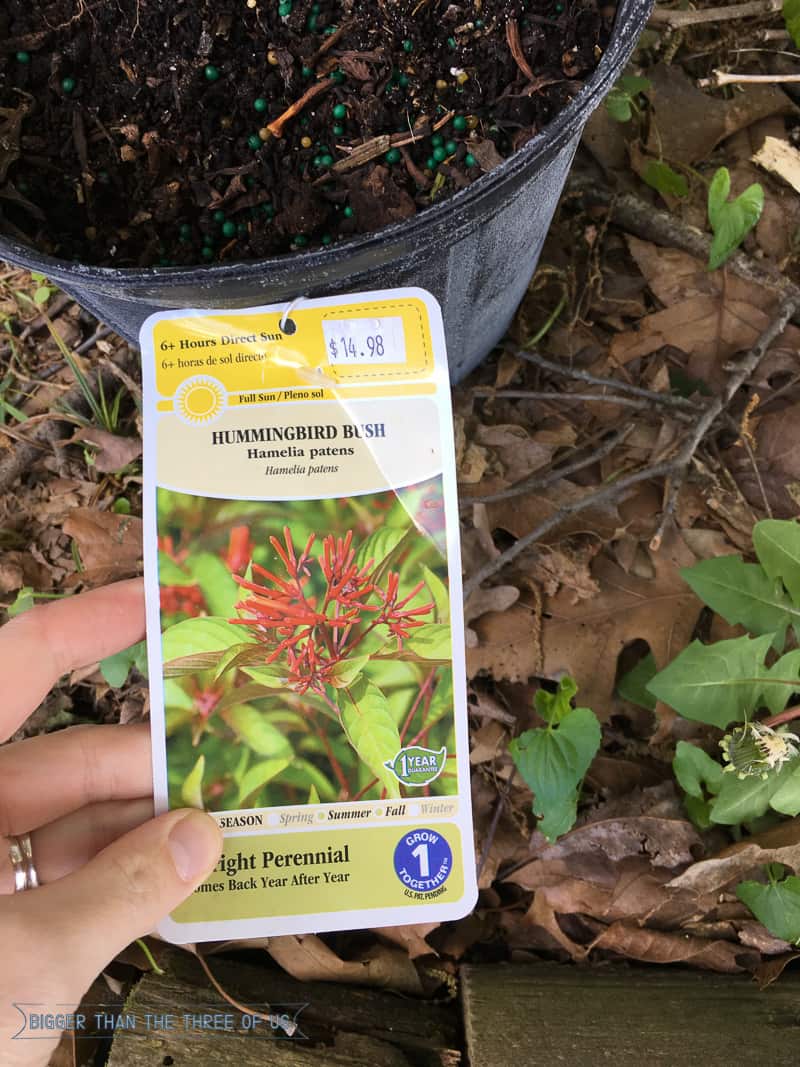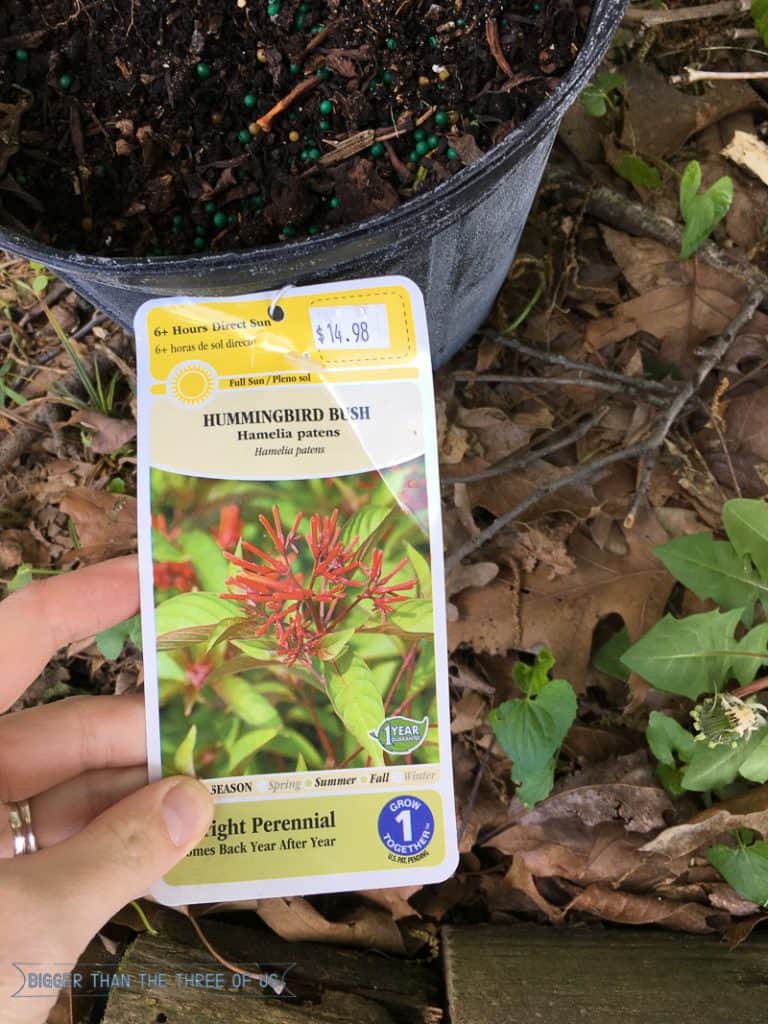 After reading about the tags and growth, I think these will eventually fill the space pretty nicely.
So, three weeks ago, Luke power washed the siding. Then weeds were pulled, landscape barrier was added, plants were put in and mulch was put on top.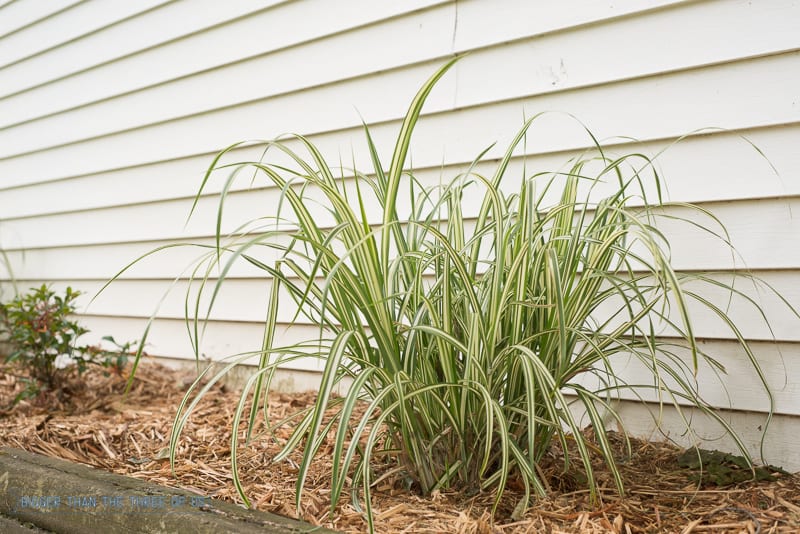 It looks so much better than before!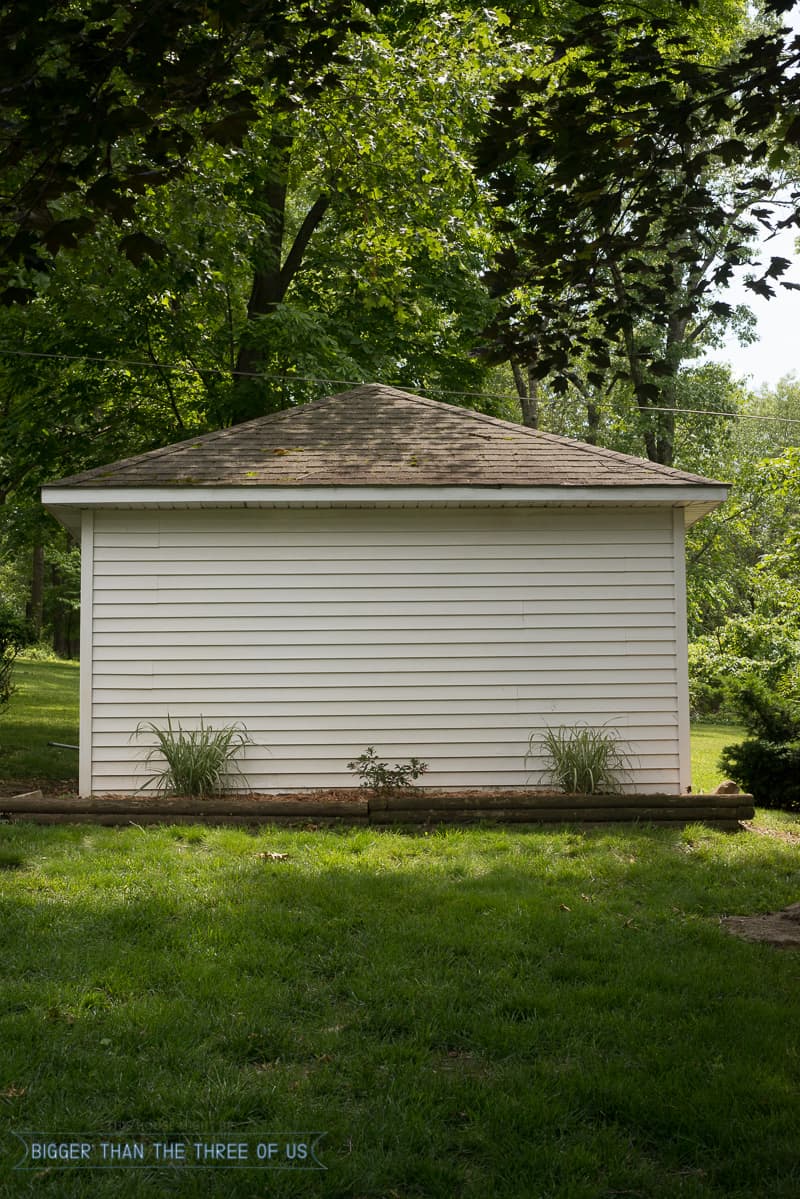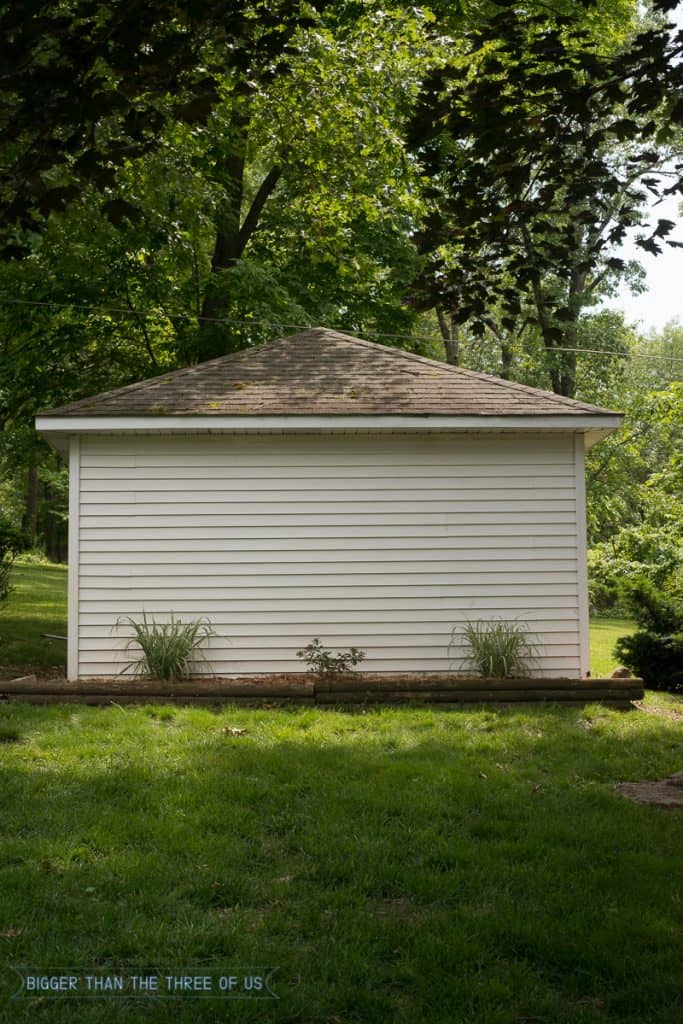 Over the past two weeks, all three plants have grown a bit but they are definitely still on the small size for the space.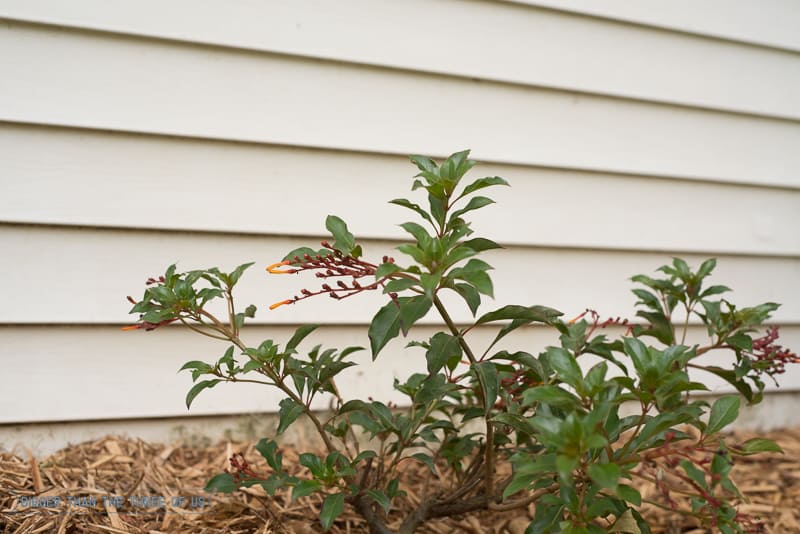 I have hopes that they will fill in before the end of summer.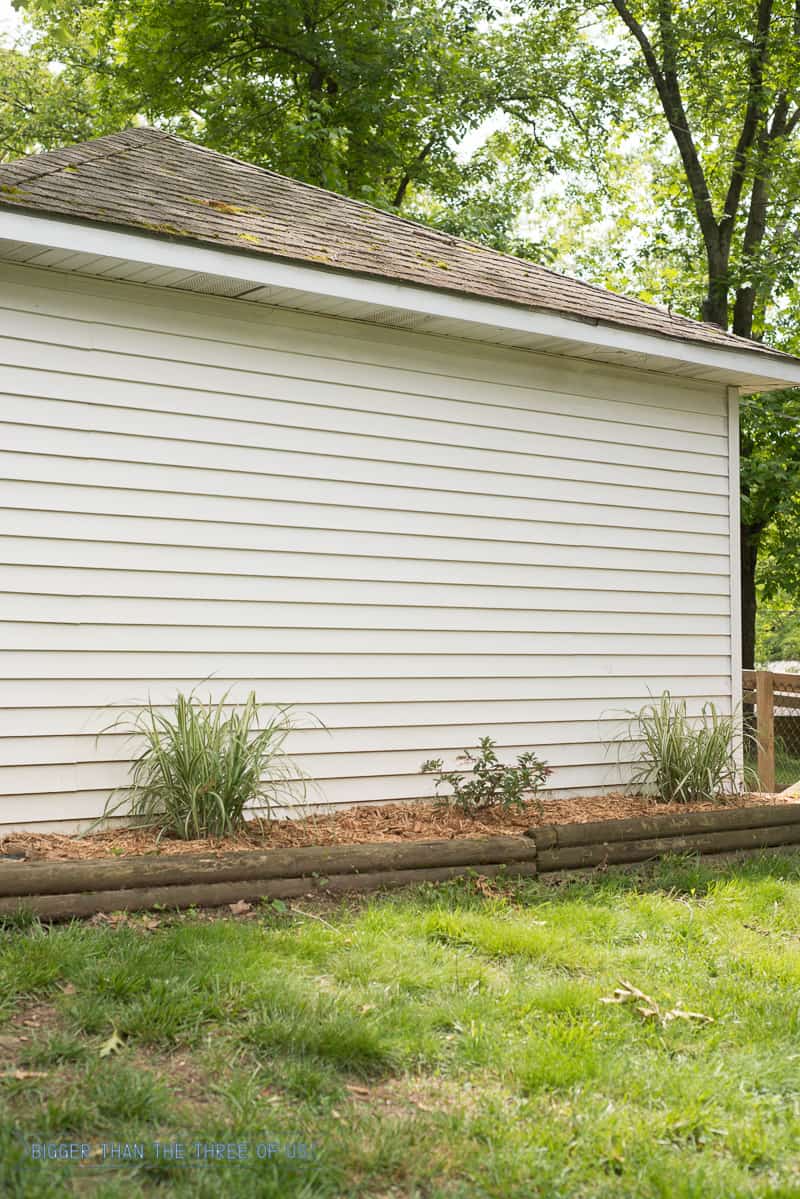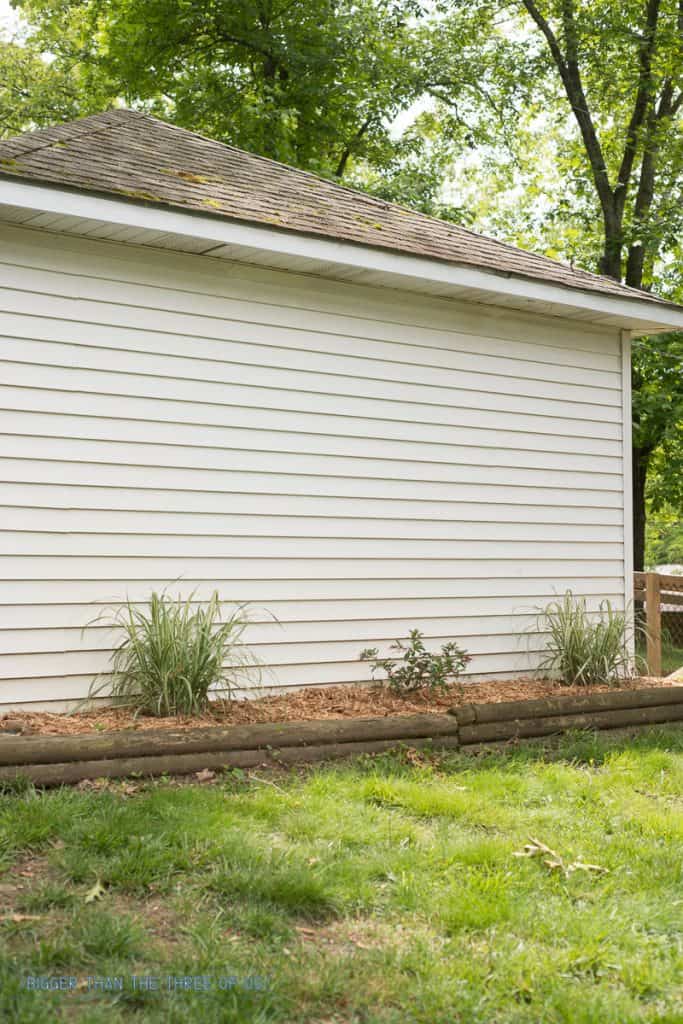 For a few hours of our time, and around $100, I'm so pleased with this small change.
PIN FOR LATER: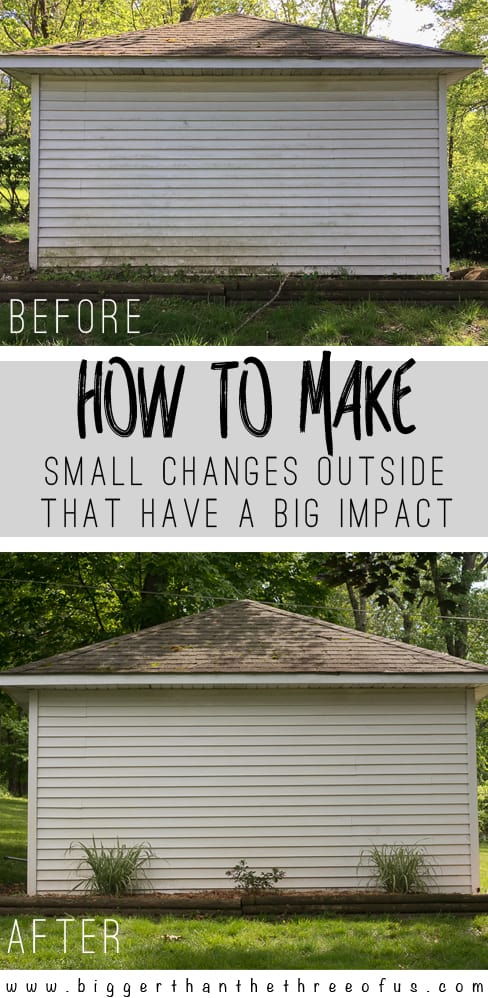 Outdoor projects can be so expensive and plants add up easily, BUT both add to curb appeal and just general happiness (in my opinion)! So, start looking for a space outside that needs a bit of love and get busy!
Want more ideas for budget-friendly curb appeal?