Sorry for the radio silence lately. With my trip to NYC last week and the flooring… it's just been a crazy few weeks. There's a few projects that we've completed or are almost complete and I can't wait to photograph and share those. So, be on the lookout for some new fun projects – one includes an adorable outside planter table and another is a feather art piece. Today though I wanted to share a project that we HAD to do because of how embarrassing it was… How to Clean Siding Without A Power Washer!
Sometimes, you have to have the right tool to for the job. Actually, lots of times you have to have the right tool for the job. For example, a wet saw is needed when you are tiling a space or a hammer is needed to hang a picture. Some projects you can make do without having the perfect tool. For example, when we built the closet loft we didn't have a table saw. We still don't have a table saw and have been making it work with a circular saw, miter saw and jig saw. Things would be much easier if we had every tool that was perfect for each job but the reality of it is that we can't invest in every single tool on the market. That's where this project comes into play.
How to Clean Siding Without A Power Washer
How embarrassing is our moss and mildew covered shed? Oh and just so you are clear, we do live on a hill but this is highly visible from the street. Yes, our neighbors have loved that we have let this go for 9+ months.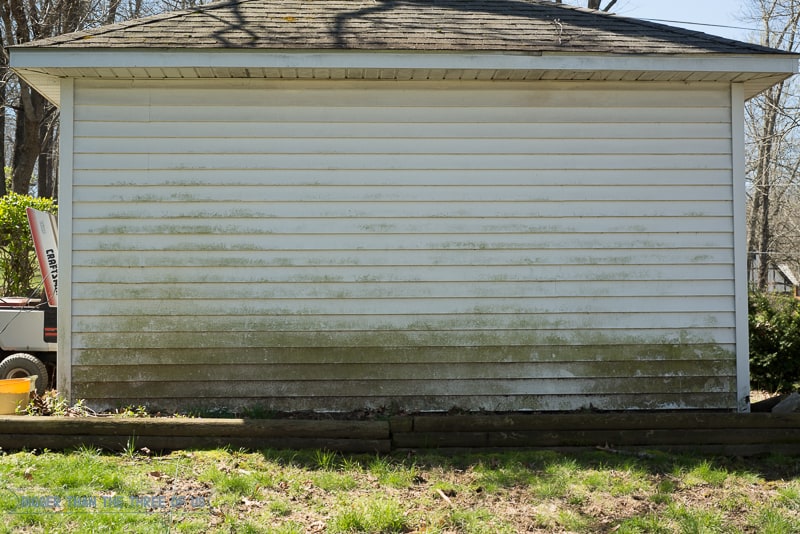 The reality of the matter is that it was just far down on our to-do list. I'm sure you can commiserate. The to-do list is never-ending and some things just take a backseat. Well, I finally had enough a few weeks ago and just jumped in to tackle it.
I wasn't exactly sure how to get started so I just went for it. I'll go ahead and share my supply list and then show you exactly what worked for me.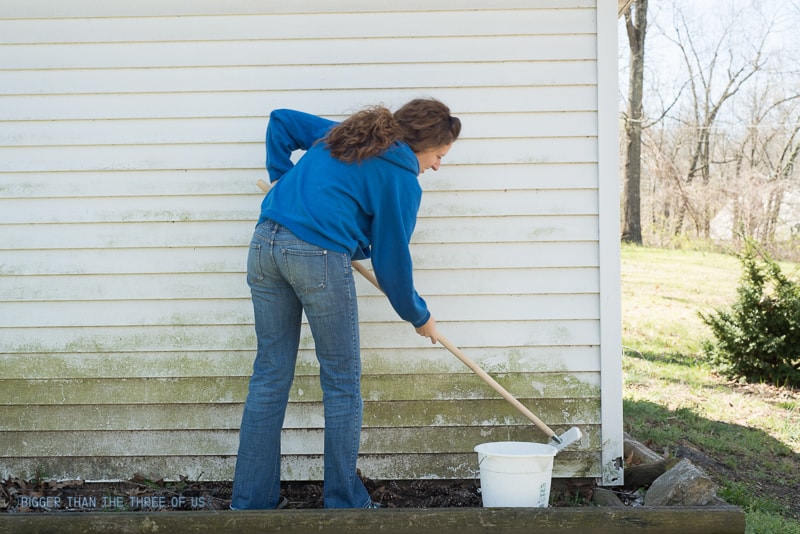 Supplies:
Concentrated Cleaner (I love this one!)
Rags
Step 1: Mix the cleaner with water. I mixed the cleaner for the 'heavy-duty' application because we had lots of scum (as you can see).
Step 2: Start on the bottom siding and work your way up. This method worked best by far!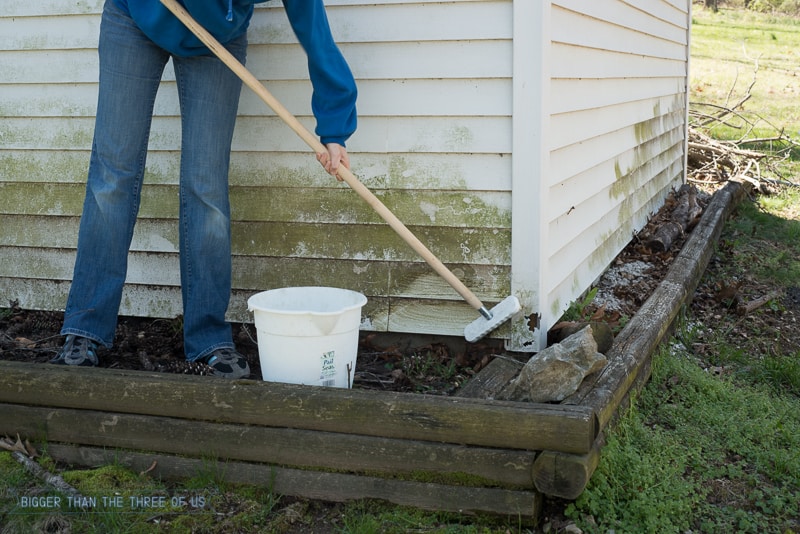 Step 3: Follow the brush cleaning with a warm water towel scrubbing.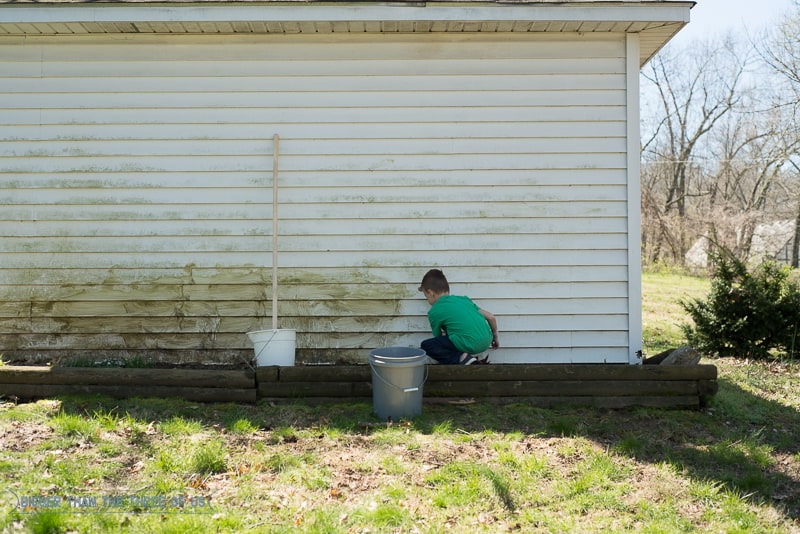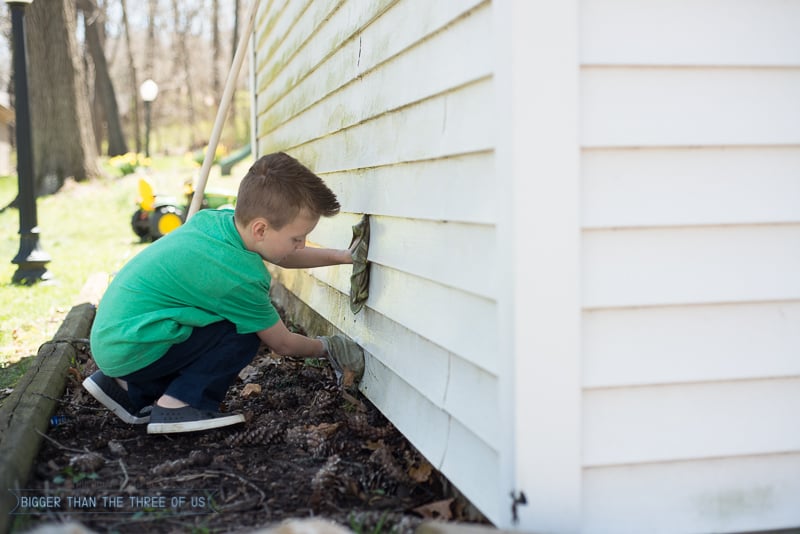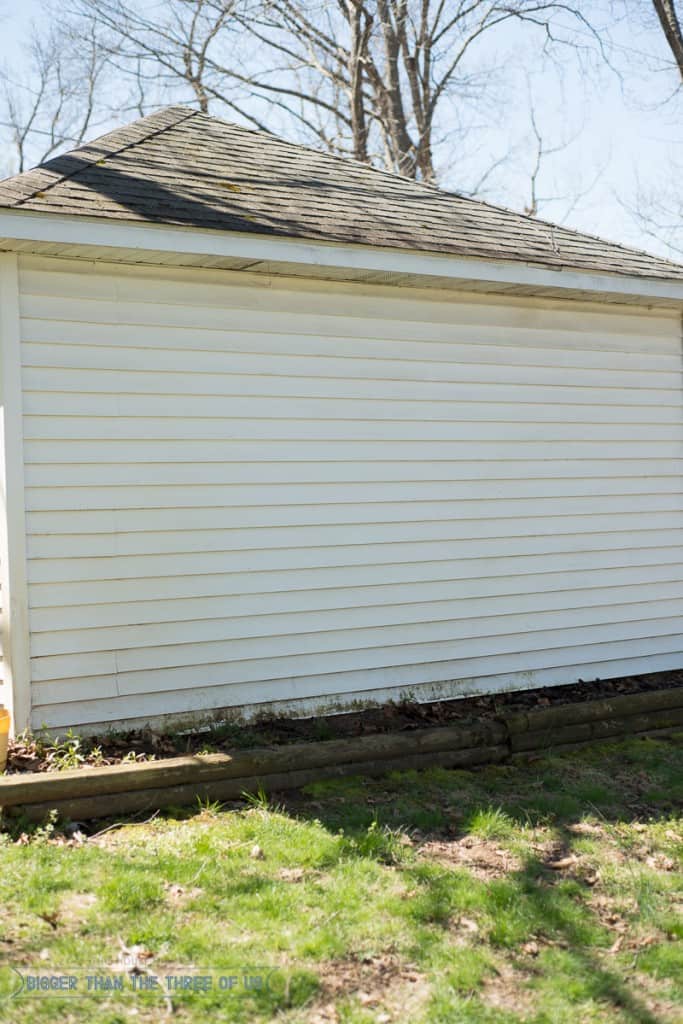 As you can see, the bottom siding piece is still a bit dirty. I left that piece mostly alone because the soil level is right next to it. Any rain and it will splash up and stain. Plus, once you plant anything in that garden, it will be completely hidden.
From start to finish, this section took us about an hour. It's kinda embarrassing to admit that when we just stared at it for months and months. Oops!
We recently tackled another backyard project, painting an old patio umbrella. It turned out pretty great, if I do say so myself.
Pin For Later: How to Clean Siding Without A Power Washer

If you loved this post then you might like: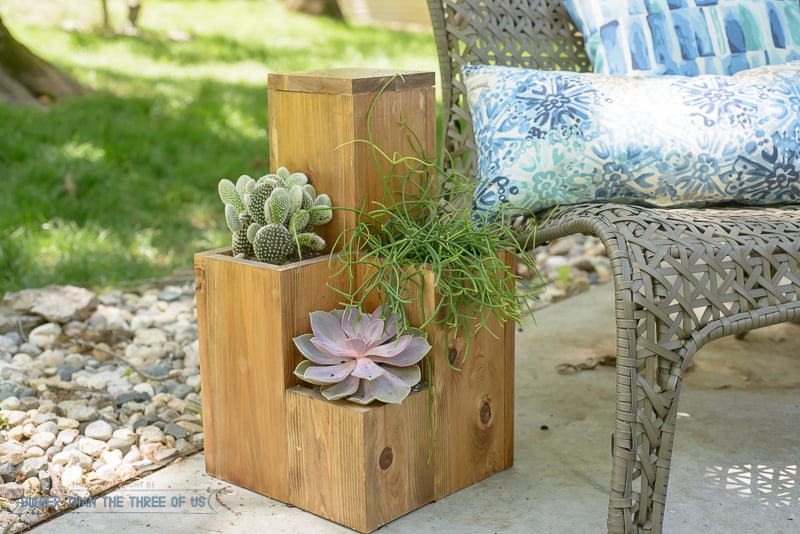 or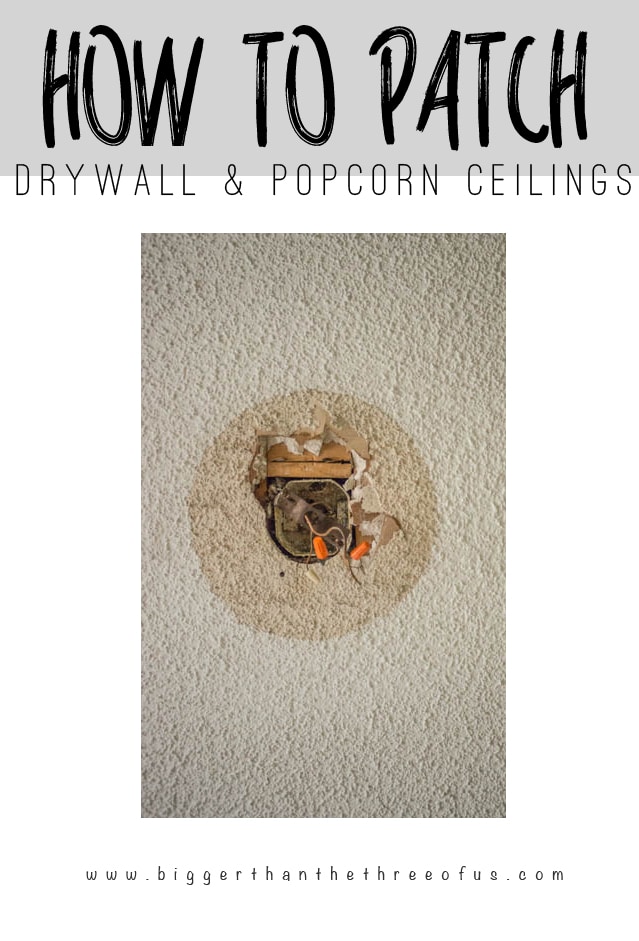 How to Patch Drywall and Popcorn Ceilings
Or, check out my project gallery for many more!
SaveSave
SaveSave