Transform your front door with a new doorbell button. Learn how to change a doorbell button with this tutorial.
I absolutely love projects that can be completed in under fifteen minutes and under $15, especially if those projects really make an improvement to a space and put a smile on my face. Today is one of those simple, projects that anyone can do and really ups the ante on your front porch appeal. I hope you are loving my video tutorials because, today, I'm sharing another video tutorial with you on How to Change a Doorbell Button.
The funny backstory on this is that while browsing online last year, I came across the cutest doorbell buttons. I was shocked at their price ($15) and even more shocked when I saw that they went on sale quite often. I didn't pull the trigger last year (who knows why) but when I started thinking about how I could freshen up our front porch for Spring, I immediately thought of those doorbell buttons. So, cha-ching, one of them found it's way to my house and I started in on the simple project of changing out my old doorbell button with a cute, modern doorbell button.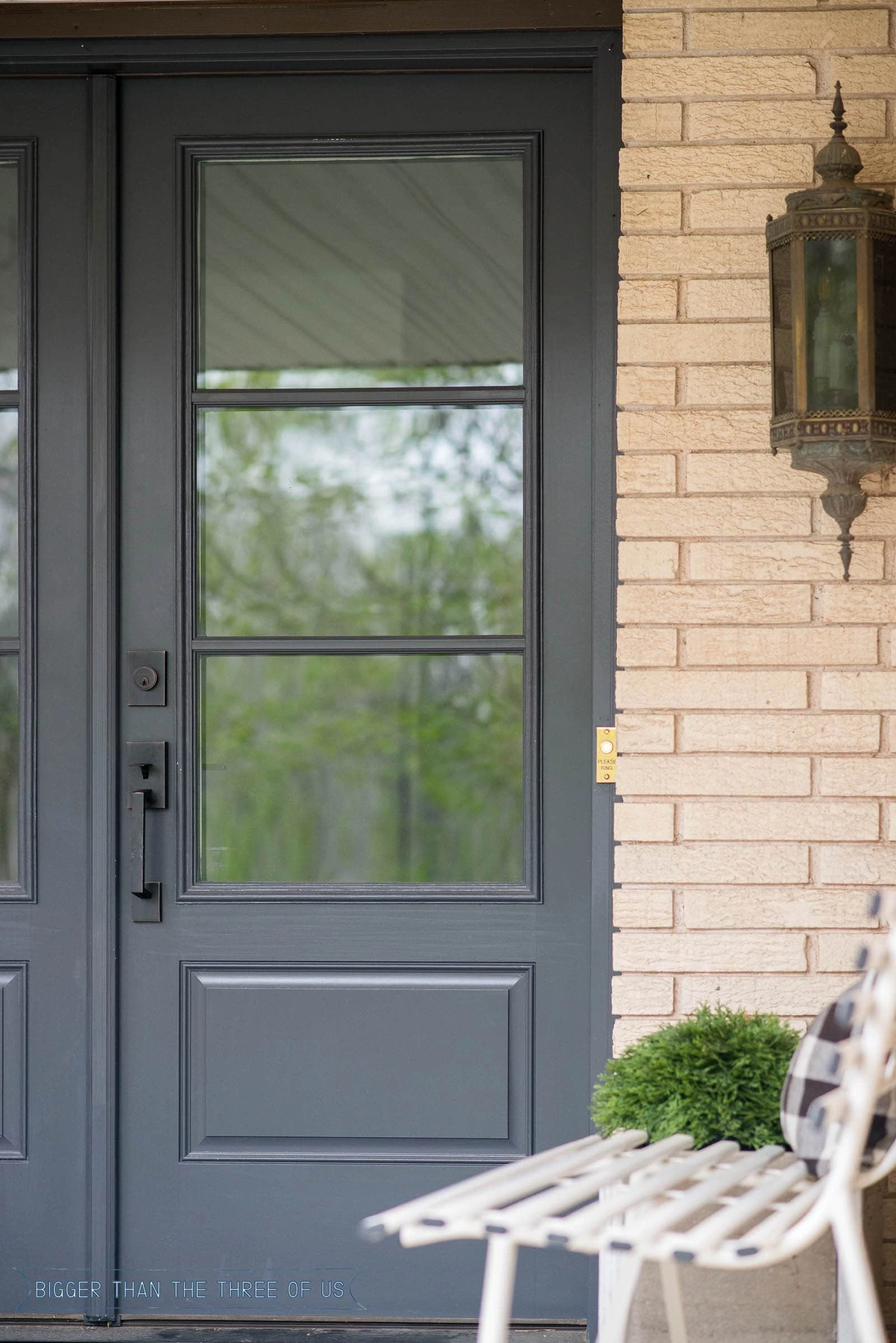 I should have held the new doorbell up to the old doorbell but I didn't think about that until about mid-way through the install process. So, here's the old versus new doorbell.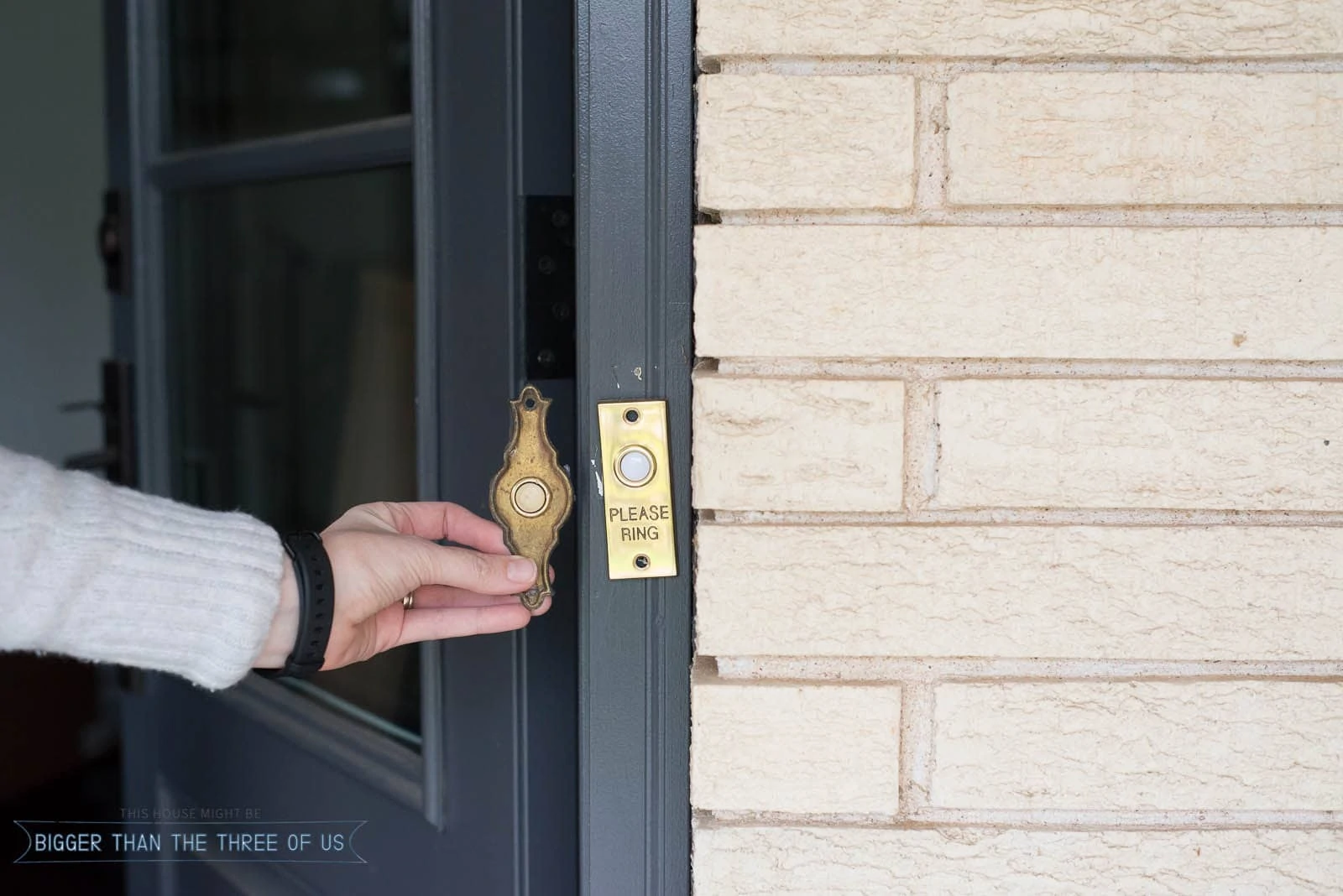 Huge change, right?! I think so!
How to Change a Doorbell Button
Follow along on the video for the easy tutorial and check out a few great doorbell button options below if you want to replace yours!
Shop Doorbell Buttons

I got my doorbell button on sale, but it seems to be every other week that you can find them 25%! Full price though isn't that much more either way.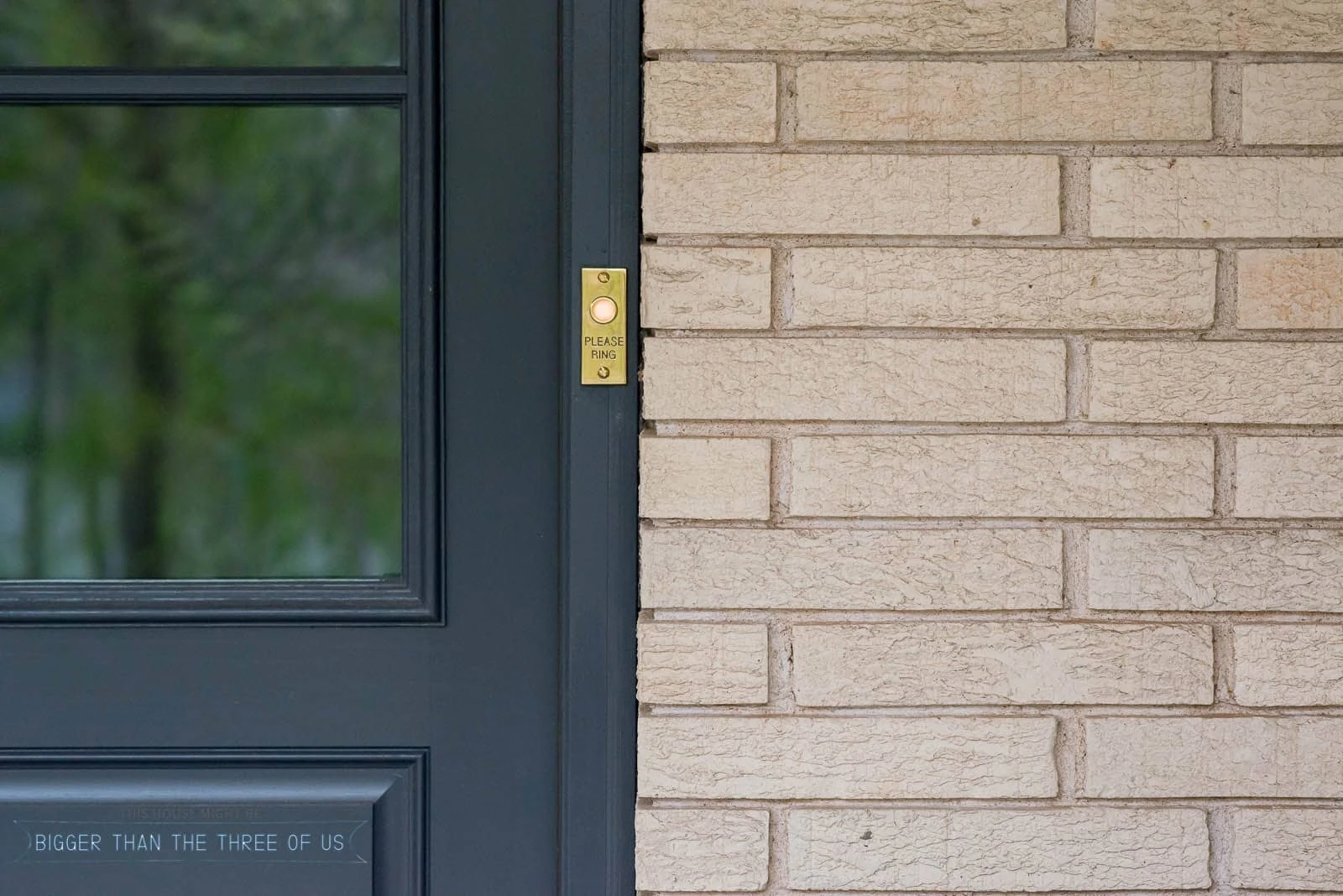 One thing that we didn't realize until I installed it was that the button that I picked out lights up! It's really nice at night to know where the doorbell is. I never knew I'd like a fancy, lit-up doorbell until I had one. Ha! If you change out your doorbell, let me know! I'd love to hear how it went.
I was thinking about other small tweaks that you could make to your exterior doors and realized that statement door handles would definitely be a serious upgrade. Sarah from Room For Tuesday shared a round-up of statement door knobs (both exterior and interior). If you are in the market to make some changes, definitely check out her post.
Pin for Later: How to Change a Doorbell Button