Should you rekey a door lock or change the locks on your home? What about buying a rekeying kit and rekeying your own locks?
I'm sharing the details on having our front door locks rekeyed including the cost to rekey locks, and when we might choose to change locks on the home instead.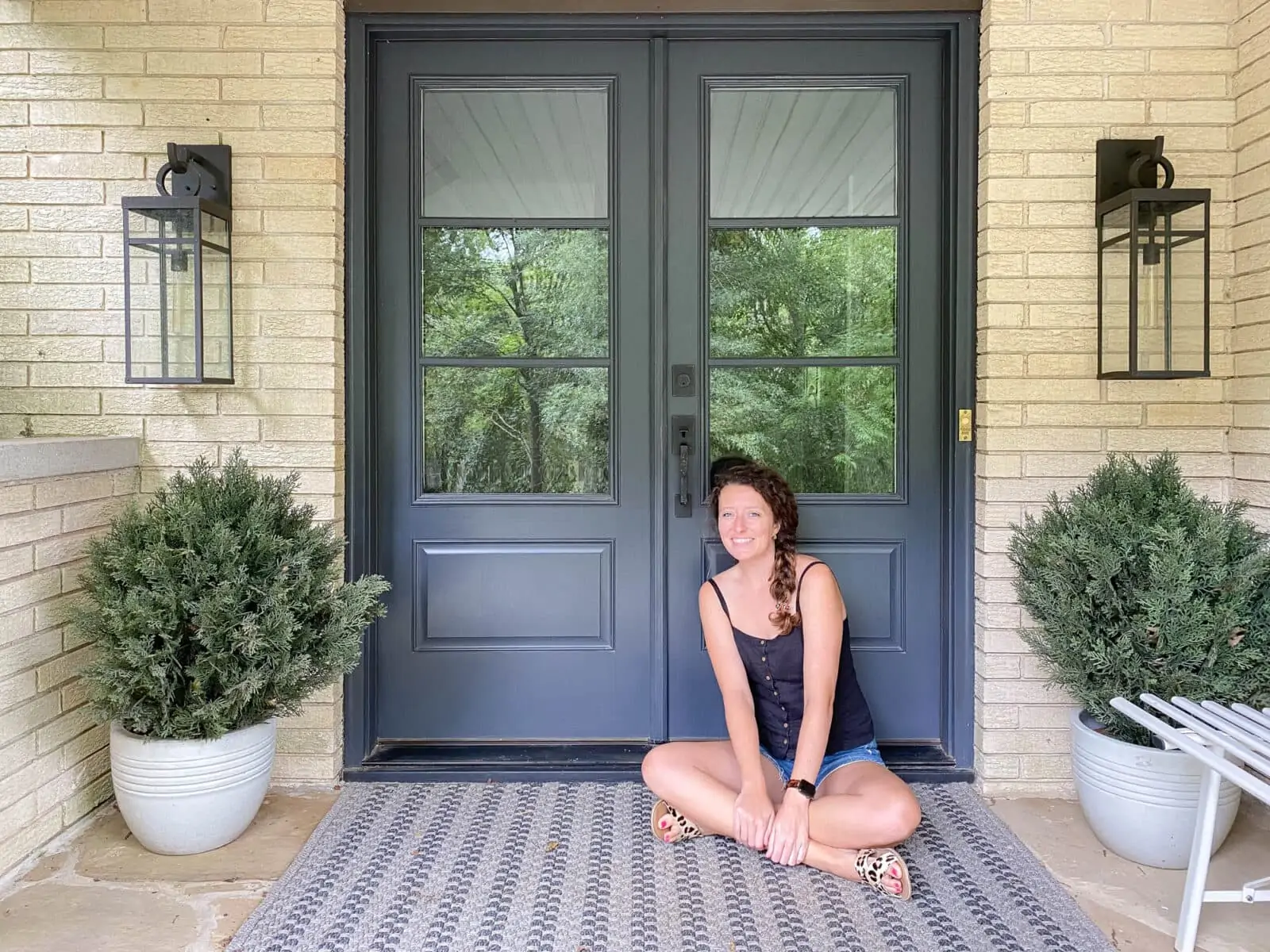 First off, if you love podcasts, then you can listen to this episode on my podcast! Tune in right below or download it on your favorite podcast player.
If you aren't a podcast lover, then no worries! The blog post format for what to do about a bad lock, lost keys, etc., is below.
Rekey a Door Lock or Change Locks
To make a long story short, we didn't have keys to our front door lock set. The door handles were pretty new. We actually replaced them when we had our front doors replaced a few years back.
After needing to have a key for the front door a few different times (because who doesn't have keys to their front doors?), I finally decided to do something about it.
I honestly didn't know that there were locksmiths that would rekey locks. After doing a bit of research, I found a local company that could rekey our door lock at our house or at their office.
What does it Cost to Rekey Locks?
If I was to uninstall my door knob and take it to the locksmith, I was quoted under $20 to rekey the lock.
If I wanted the locksmith to rekey the lock onsite (meaning, while the lock was still installed on my door), then the price was right around $50.
The charge was $3 per key made, no matter if you have it done in the shop or on site.
Rekey Multiple Locks to the Same Key?
Because I didn't know that there were rekeying services, I also didn't know that you could have multiple door locks rekeyed with the same key. Meaning, you could have door locks rekeyed so that you could use the same key to get in each door. Cool, right?
We didn't choose to do that because we didn't feel like we needed it but I think that's a neat option if you felt like it fit your needs.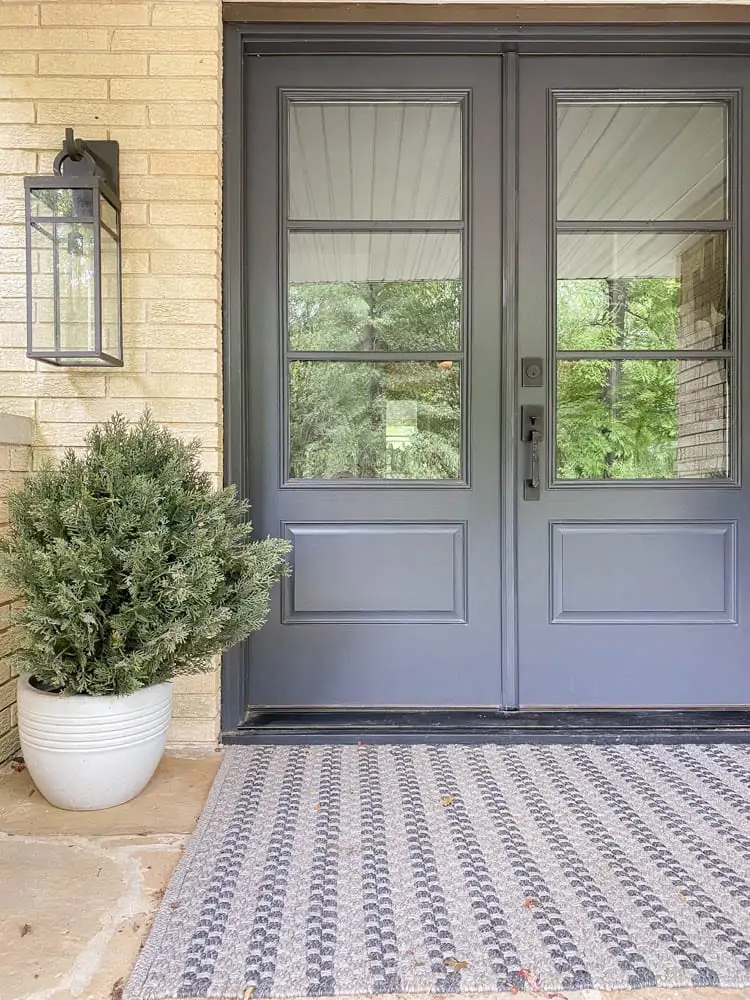 I also didn't know that you can buy rekeying kits and do this project yourself.
Buying a Lock Rekey Kit
You can buy Kwikset rekey kits if you have a Kwikset lock as well as Schlage kits for a Schlage lock. I'll link some options below but make sure to pay attention to whether or not they will work for your particular lock. After my initial research, it looked a bit confusing for how to DIY this project but if one was willing to try, I do think it could be done.
Affiliate links below. Thanks for supporting this blog. Click to read my privacy and disclosure.
Options to Buy for Rekeying your Own Lock
Did we rekey ourselves or hire a locksmith?
After researching my options, I decided that it was better (for us) to just have our door locks rekeyed by a professional. Our front door lock is a brand that I couldn't find much information on when it came to rekeying the lock. It was installed from our local door company so I'm assuming it's a "to the trade" knob.
So, we had a professional locksmith come to our house, rekey the locks and provide a few keys. All in all, the process took about twenty minutes.
You might not have lost your front door keys, but maybe you are thinking about this process and are wondering...
When should you rekey a door?
If you've recently moved in to a home, you should rekey your front door if it's in good shape and you aren't planning on replacing the door handle.
When should you change locks on the home?
If you have a door knob that isn't working great, or is a handle set that you don't like, then this would be the time to change the locks on the home by replacing the door handle.
I mentioned on the podcast episode that I wanted to share some door inspirations that I've loved as well as some door handles I'd recommend. I have a Pinterest board of a bunch of front doors that are just gorgeous. If you love my front doors, then you can also check out the blog post on the pricing breakdown for how much it cost to have front doors installed.
Unfortunately, after really thinking about our exterior door handles, I don't think I could recommend them. They are showing some patina and although I think that's really common, I don't love how they are wearing. If you are looking for inside door door handles, I really love my Nostalgic Warehouse brass door knobs that I've installed on every door.
I hope this was helpful for you! I'd recommend not going years without having a front door key (like us), especially now that you know that there are options for having keys made for your existing locks.