Are we to the actual middle of Summer yet? It seems like it here in Missouri. Actually, it seems like it's close to being over. School starts in early August, so that only leaves us a few more weeks of soaking everything in. We've been filling our days with swimming, swimming and more swimming. Well, add in science classes and summer reading and you really have a good view of what our summer days look like. Not much gets done around here lately, but lots of memories are being made. The important things are being done. =)
A few months ago, I started a patio makeover series. Do you remember that? I totally fell off the bandwagon, but the gist of it was that I wanted to give our patio a spruce-up on a very tight budget. Like I said, I fell of the bandwagon.
When Ursula from Homemade By Carmona asked me if I'd like to take part in a Garden Party, I jumped at the chance. What's a "Garden Party" you might ask? Well, it's basically a load of garden, patio, outdoor inspiration coming to you from a group of awesome blog friends. So, naturally, when you fall off the bandwagon in revealing a patio spruce-up... you totally say yes, when someone else asks you to reveal one. LOL!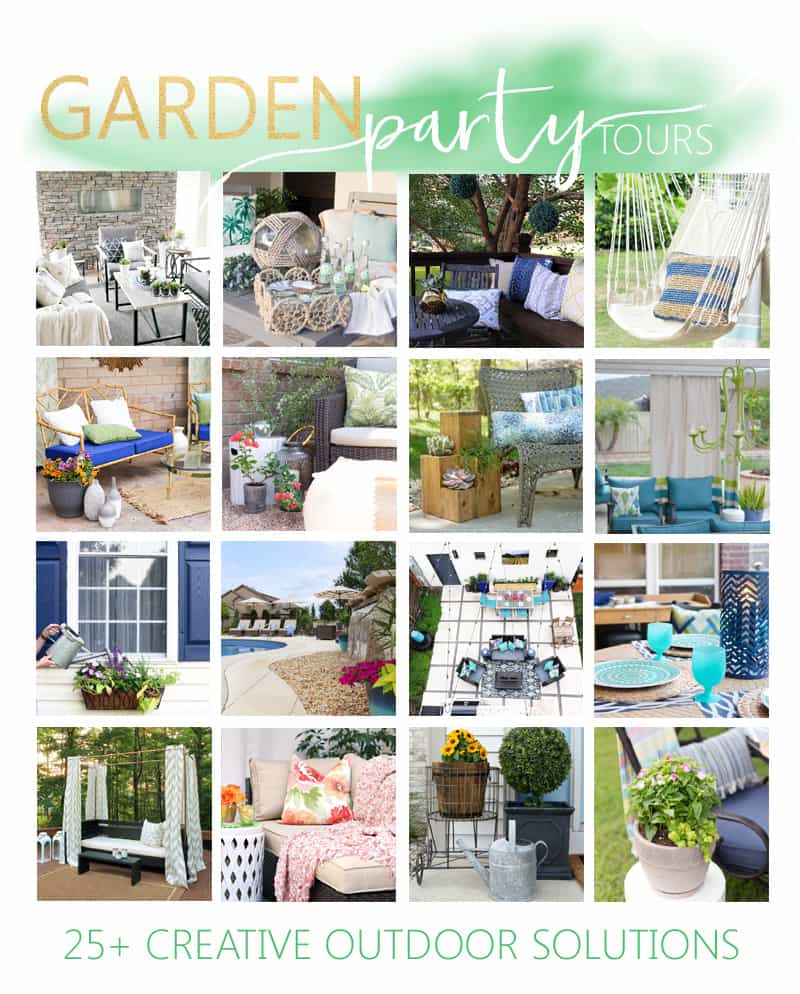 It was the little kick in the rear that I needed to just get everything freshened up.
So, without further adeiu... welcome to the Modern and Bright Summer Patio Reveal.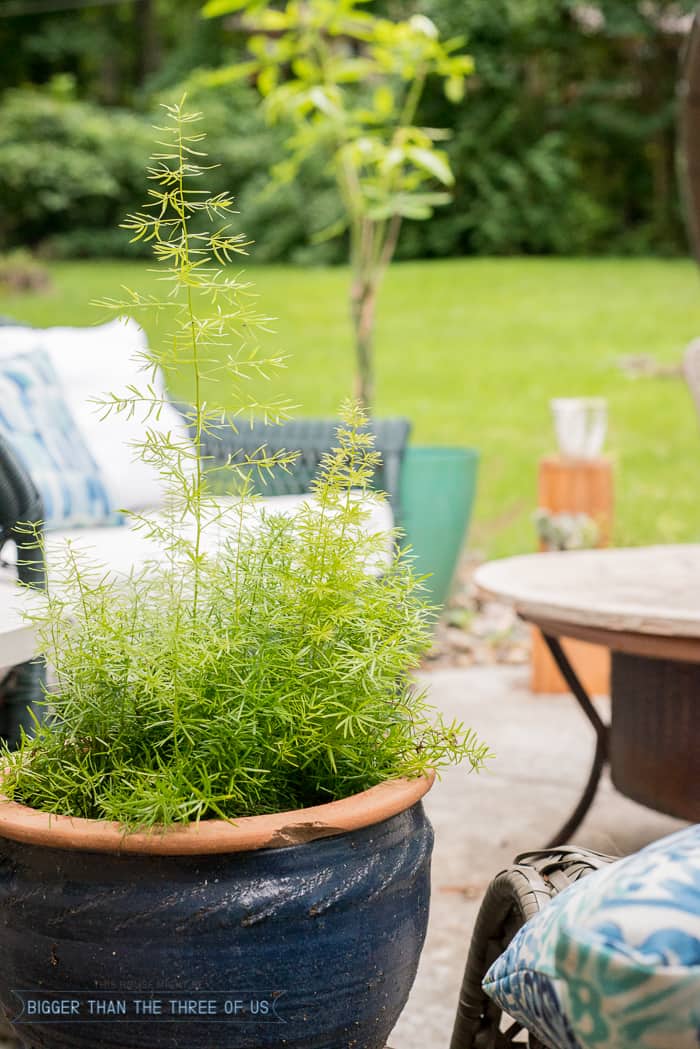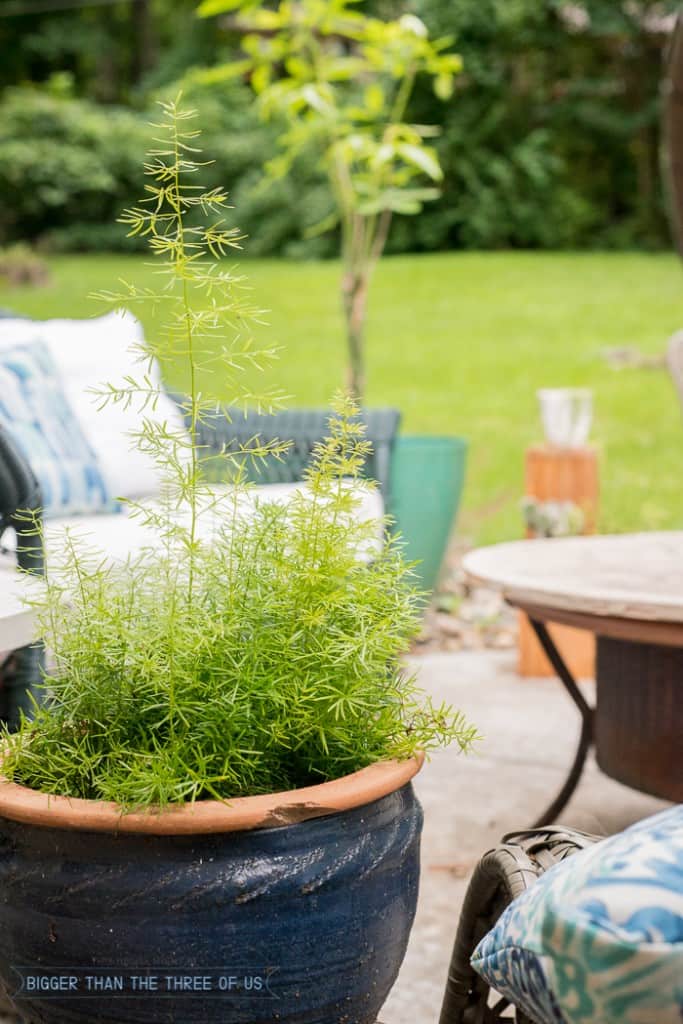 I added a few new plants (like this asparagus fern) early this summer. I love the texture that they add to the space and really can't wait for the fall when I can bring them indoors to add more life to our indoor areas.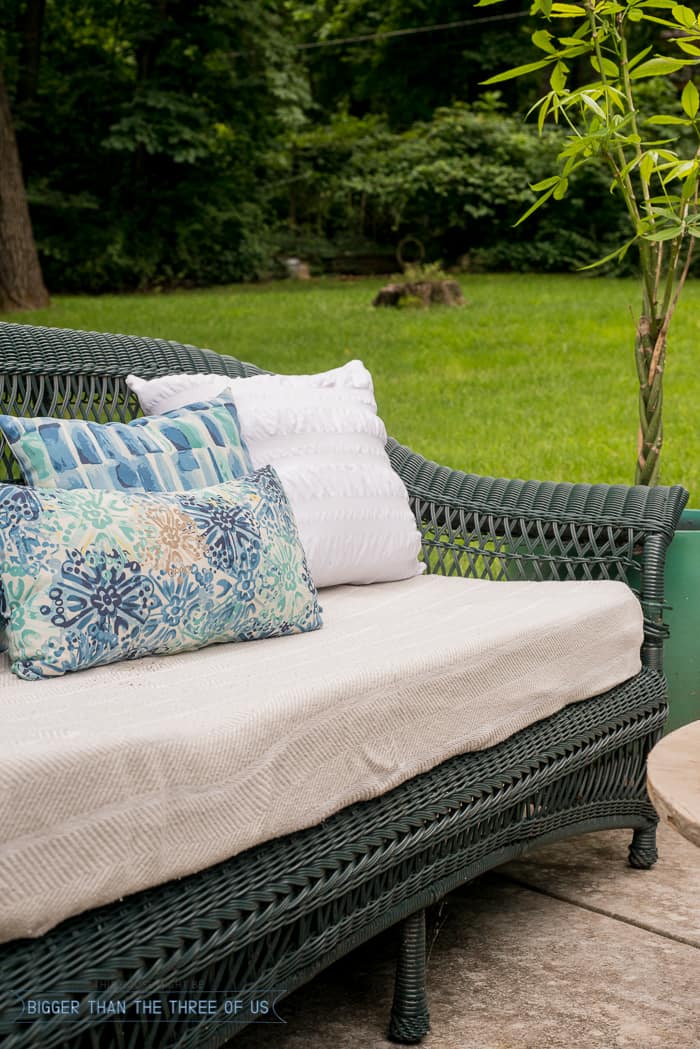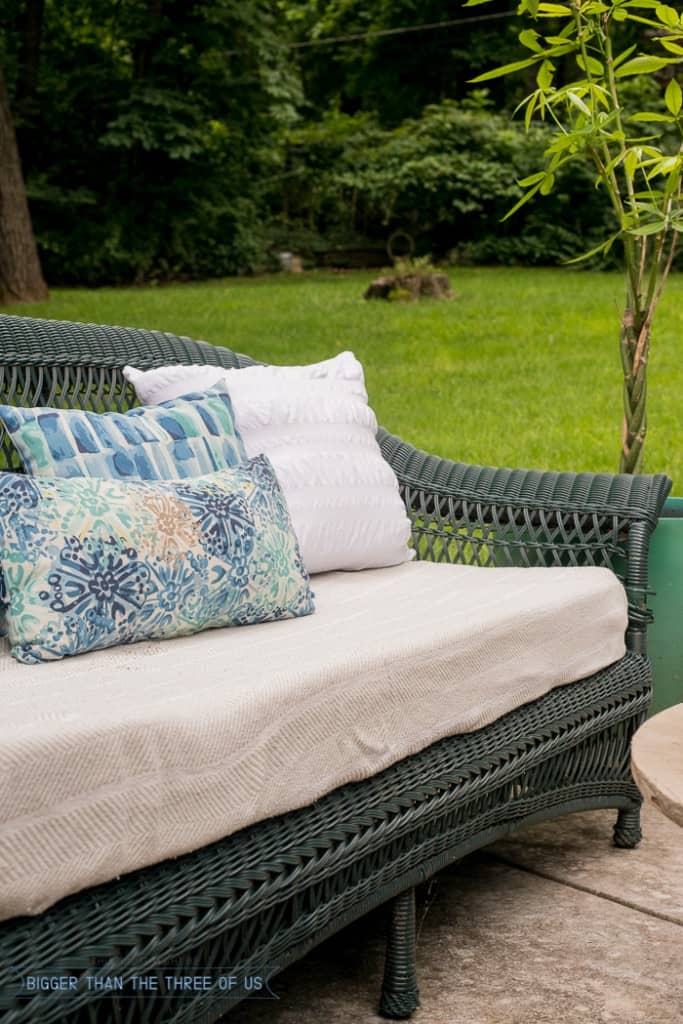 The green wicker couch was a fabulous garage sale find a few years back. It's so comfy!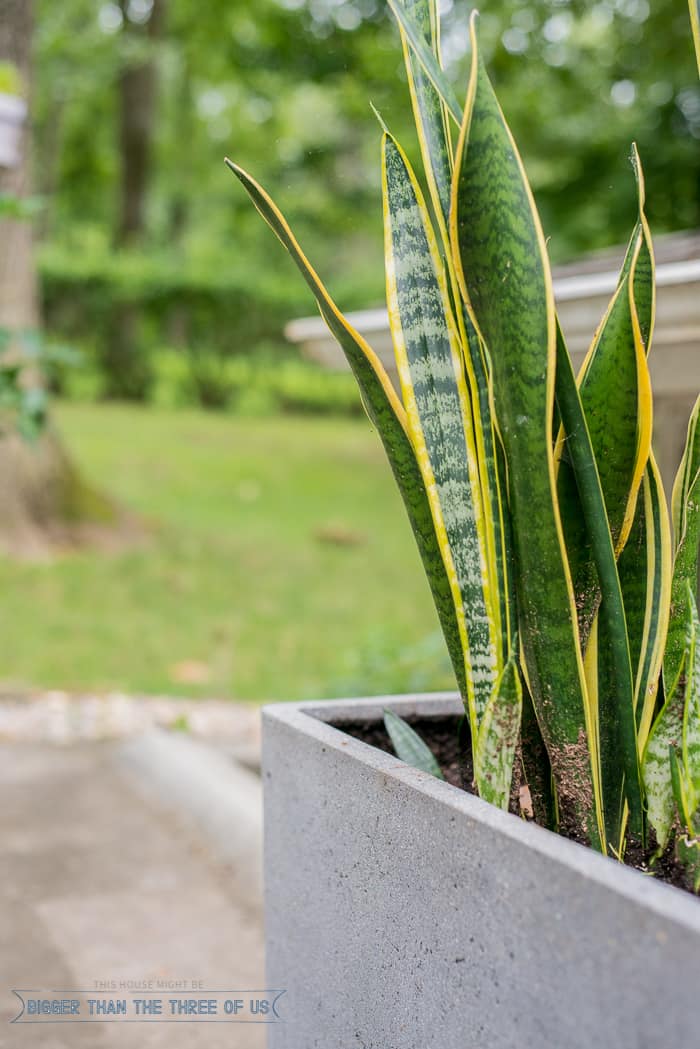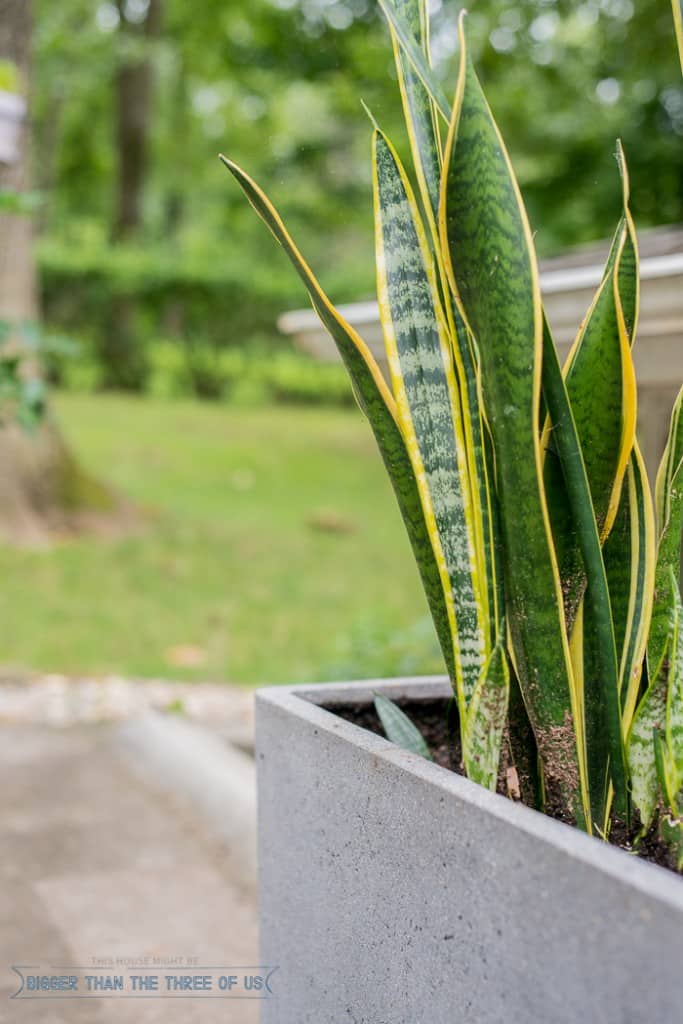 Last year, I got tired of looking at the firepit top that was all rusty or the cover that we had on it that got moldy. I solved that by making a faux succulent firepit topper. I love this thing.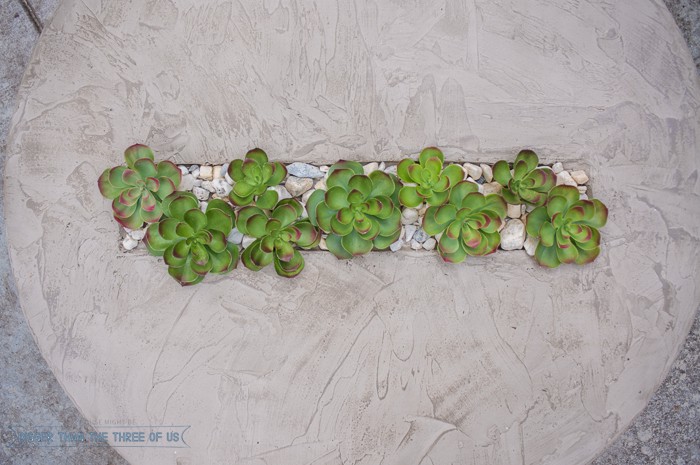 Hanging plants are my jam so you know we had to have a bit of that action going on outside.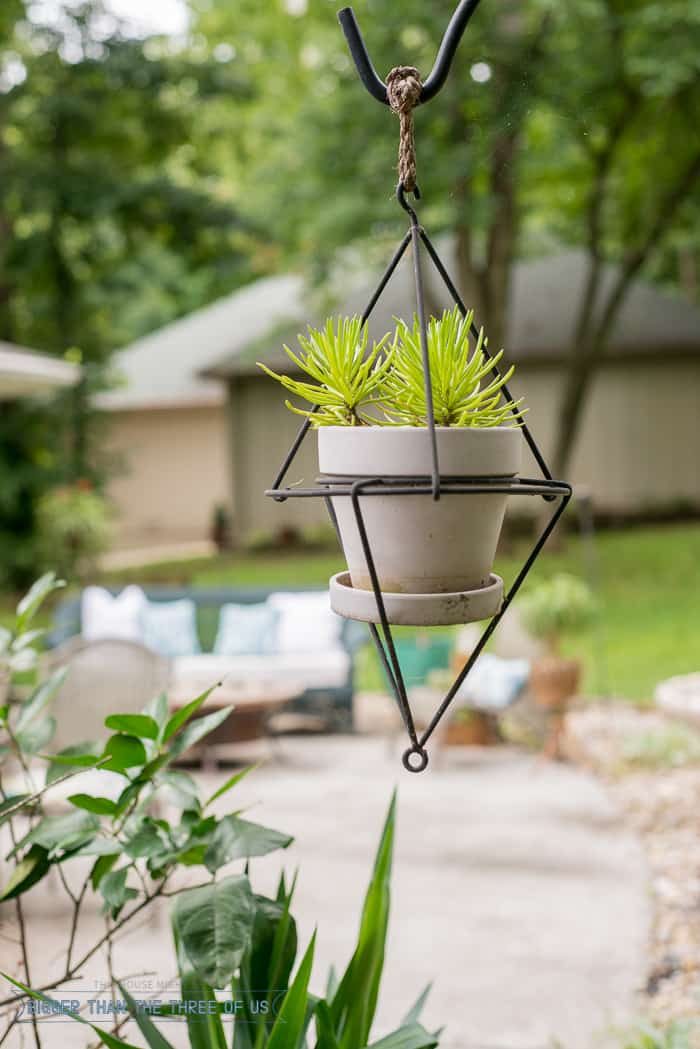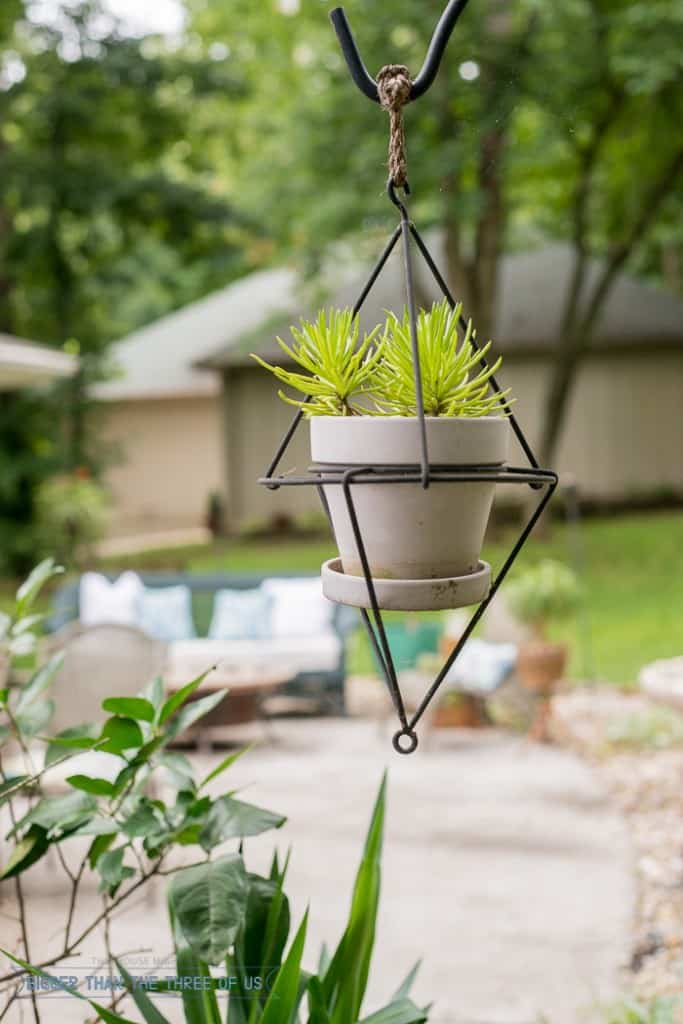 The table and chairs are a Craigslist find from like 5+ years ago. They are definitely on their last leg but we are trying to get through this season with them.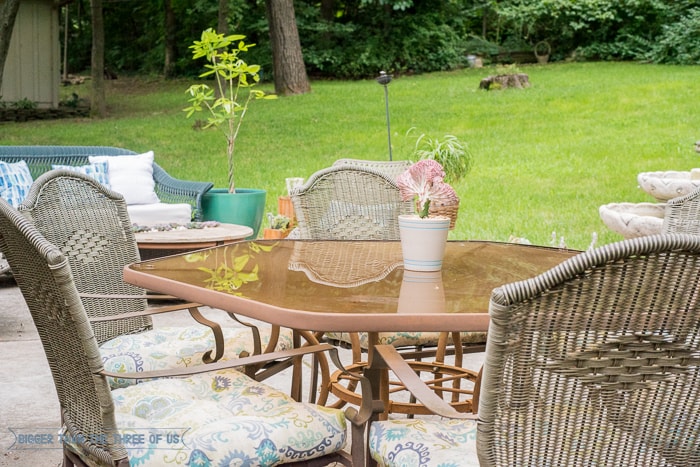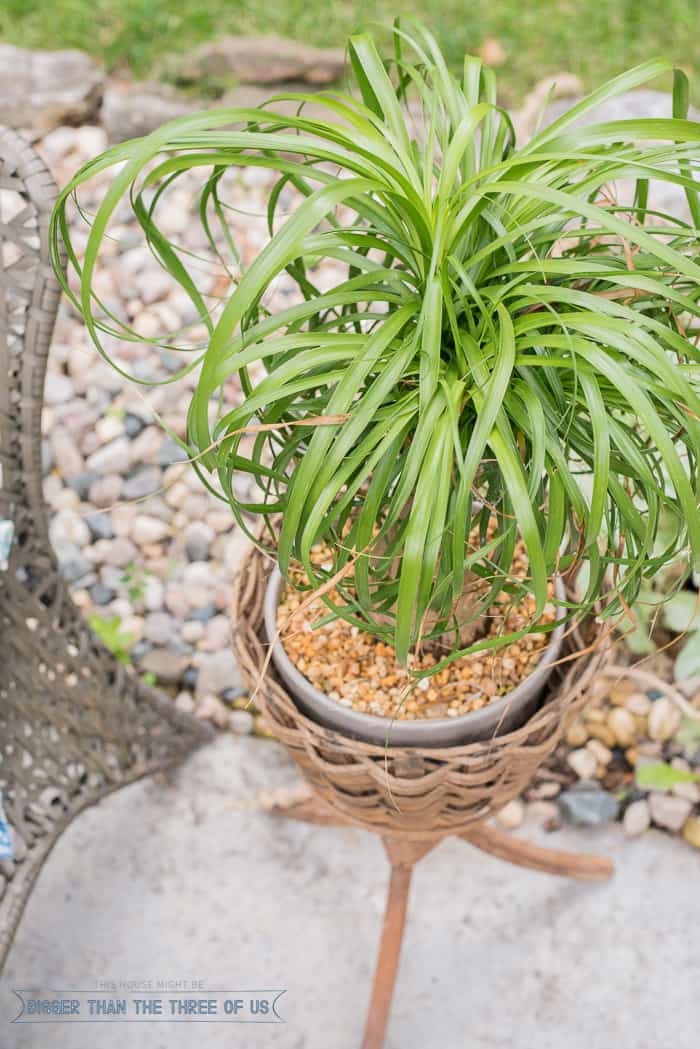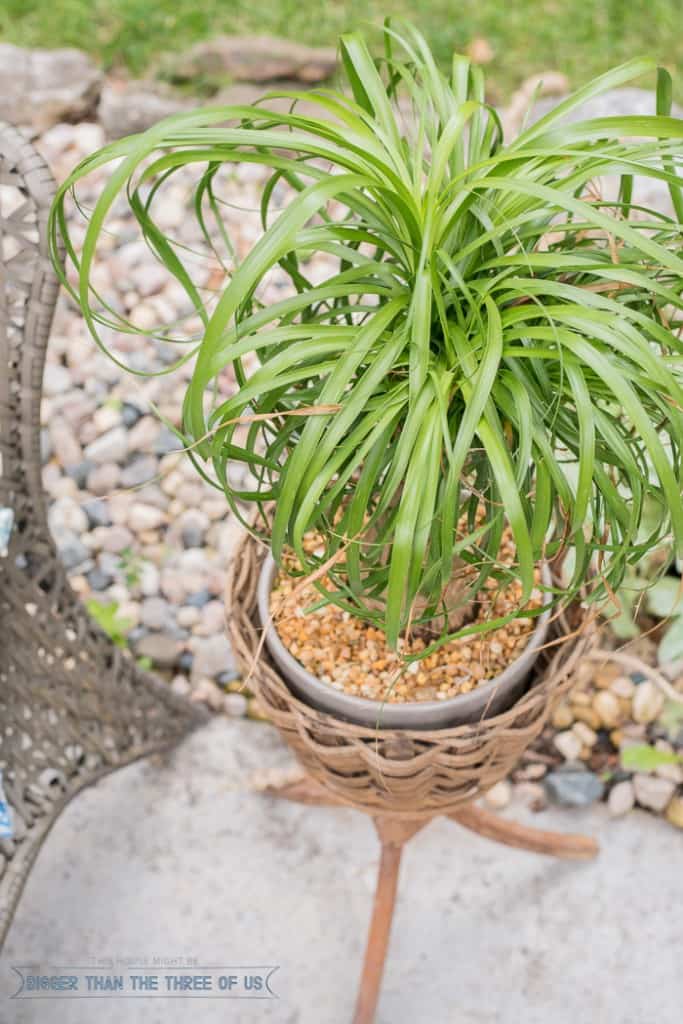 We have a few bigger pots on our patio that really help anchor the space. We made a tree stump roller for our lime tree so that we could move it around to get better light. This year, we didn't have any more tree slices, so we made a heavy-duty plant roller out of plywood. I love easy projects that are so useful, don't you?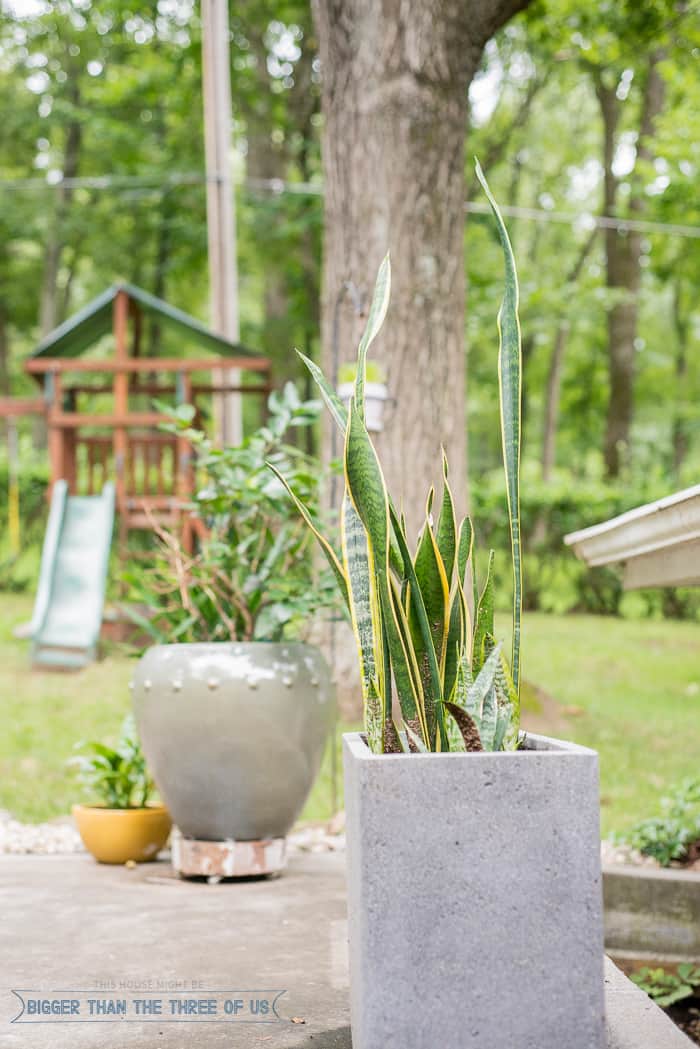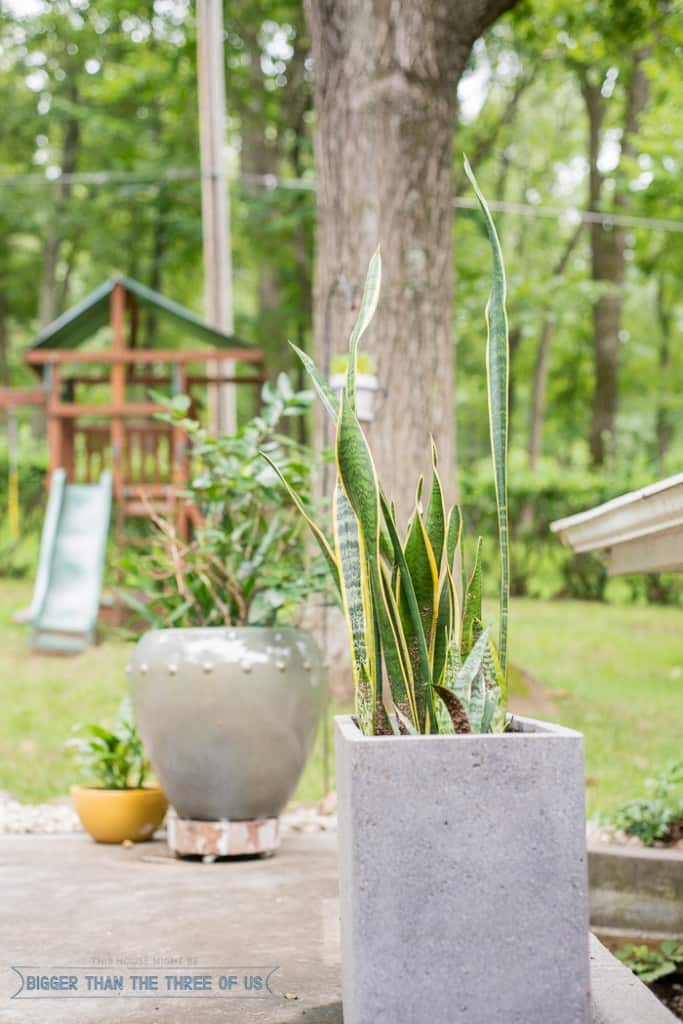 This cute little table serves as a drink table as well as a planter. It wasn't hard to make and is just so cute! If you'd like the how-to, see the DIY Wood Planter Table here.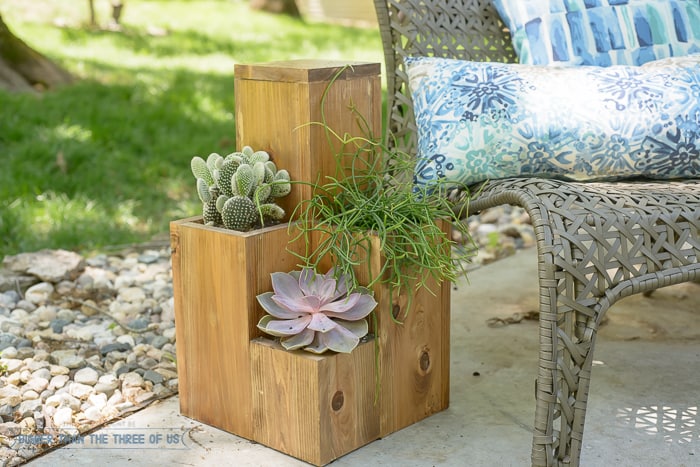 Along one side of the patio, we have a fountain. We've finally learned how to maintain and care for the fountain and we shared that earlier this summer. It's such a fun addition to the patio that I would have never thought to put in, but since it came with the house... we've been enjoying it.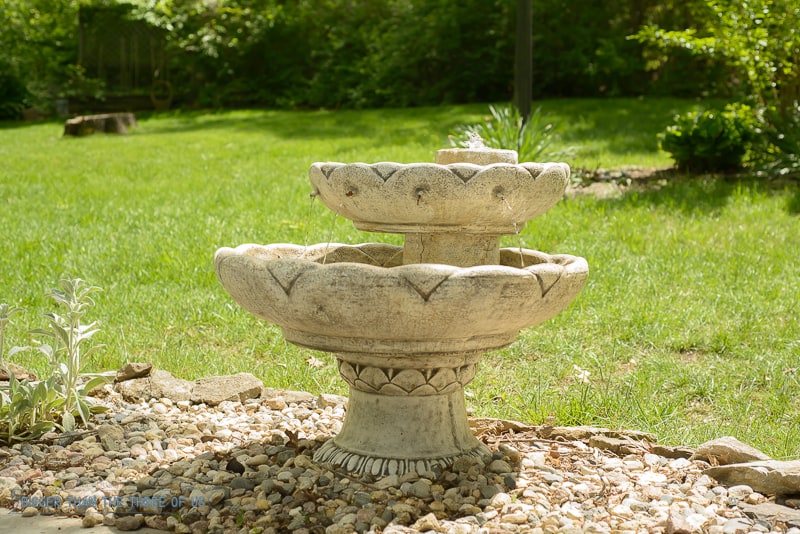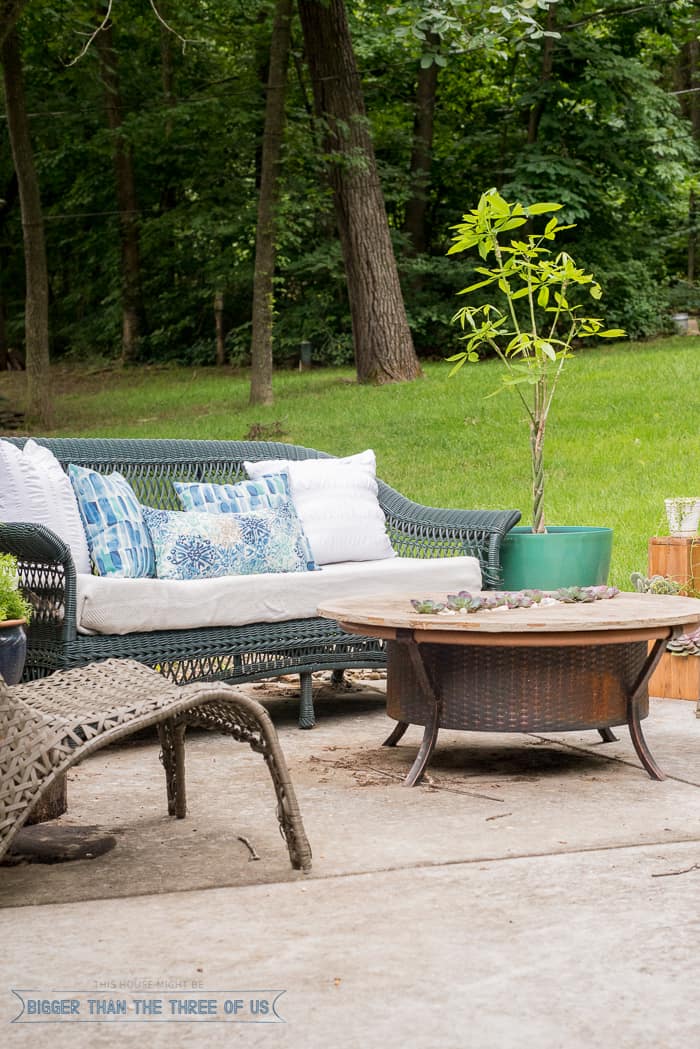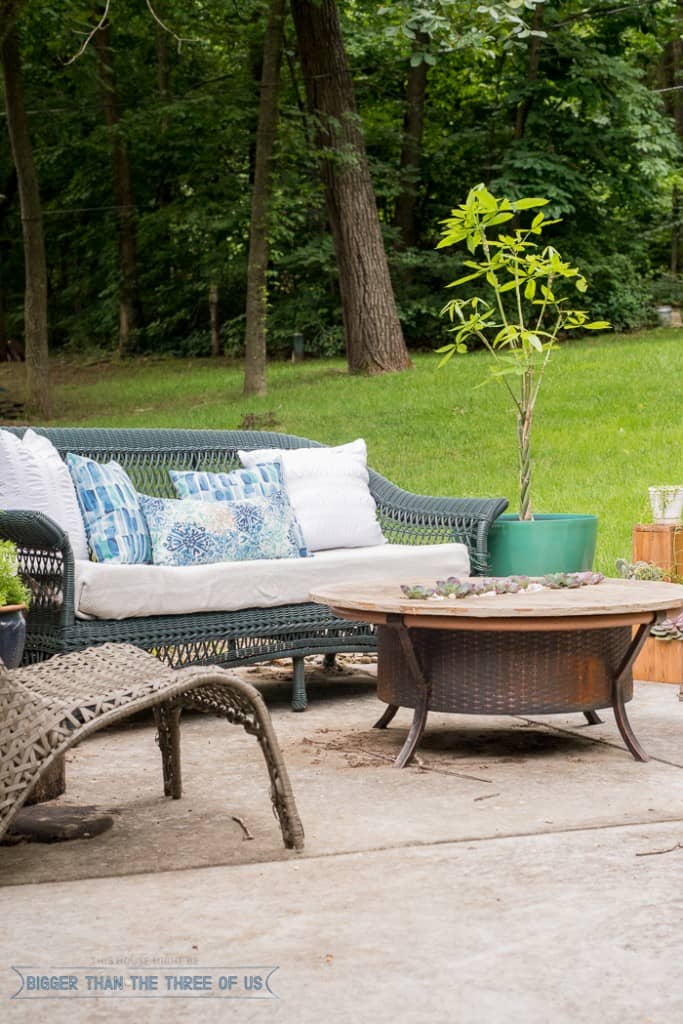 I hope you enjoyed the patio tour! Make sure you take the time to hop around on all the other bloggers who are sharing their tours. I know you'll find lots of inspiration and lots of things to add to your
"To Do List."