I've searched for cheap upholstery foam for a few different projects including for replacing seat cushion foam, foam for cushions on the couch and more. Today, I'm sharing what I've found when it comes to sourcing cushion foam for headboards, benches, chairs, etc.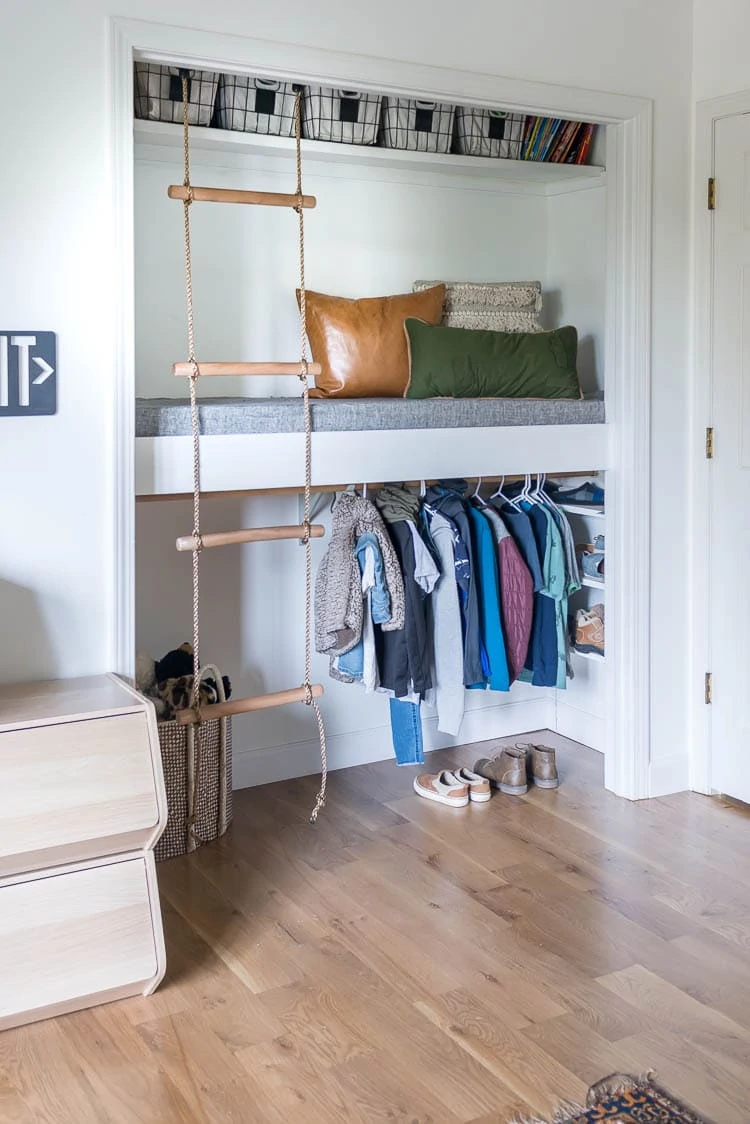 The Hunt For Upholstery Foam That Doesn't Break the Bank
In the past ten years, I've made-over or built quite a number of things that have required padding foam (kid's room loft, dining room banquette, etc.). When I first started DIYing, I shopped for foam cushions in town at JoAnn's, Michaels, and Hobby Lobby. For some projects, these stores are a great resource for a foam cushion. You can even find them precut! But, for most projects, I've found better luck elsewhere when looking at seat foam options.
As I started researching options for headboards, my DIY Banquette and boy's room loft, it quickly became apparent that those stores didn't have cheap upholstery foam. I wasn't looking for the most inexpensive foam cushion but I needed and wanted a source to go back to when I had DIY projects that needed some nice, high-density foam.
Before we jump right in to where to buy upholstery foam, let's chat for a second about foam density.
What is high density upholstery foam and what is good foam density?
High density upholstery foam has a stronger cell or foam structure. Basically, the higher the density, the longer the foam will last in your home. It doesn't mean that the foam is firmer, it's more about how it's made.
I found a really great chart on foam firmness and a much better explanation of how to choose good foam densities in general.
Now, that you know more about that, here's where I've ended up when purchasing foam upholstery pieces.
Home Depot is my go to place for purchasing upholstery foam!
I've bought most of my foam padding at Home Depot. They have a 3 inch pad (ship to store for FREE pickup!) that is 72 inches long by 24 inches wide. Get this... its just over $25! Seriously, that's the best deal ever on cheap upholstery foam!
The 3" thick multipurpose foam has worked great in our DIY Loft and on our kitchen banquette.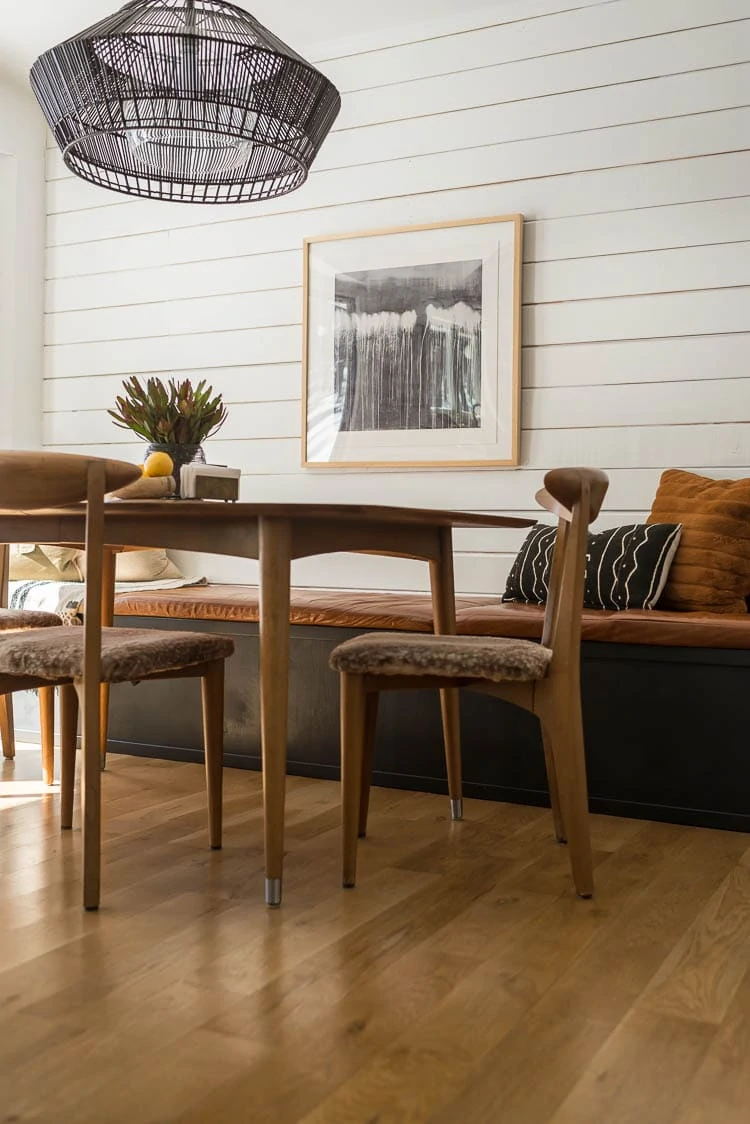 Honestly, the only negative thing about using this foam for seat cushions, or as a chair cushion foam is that they don't give density ratings. So that is one thing to consider. That being said, I've used it quite a number of times and have had years of use on these projects and have been pleased.
I'll link a few other foam padding options at Home Depot for you. I did just see that they have a new-to-me product, Future Foam 3-inch High Density foam. It looks like it's a thicker cushion foam than the one that I've bought before. Of course, it's much higher in price than their other products, but it might be something to check out if you are looking for foam to use in cushions that you are going to sit on for a few hours each day.
2-6" Thickness Options for Projects
Using a cheap foam mattress topper as padding foam
Years ago, Luke and I made a headboard for our main bedroom and instead of using upholstery foam, we used a foam mattress topper. The backstory is that my grandparents were getting rid of a nice foam mattress topper and I thought that by doubling the mattress topper in on itself, it would make a thick upholstery foam for an upholstered headboard.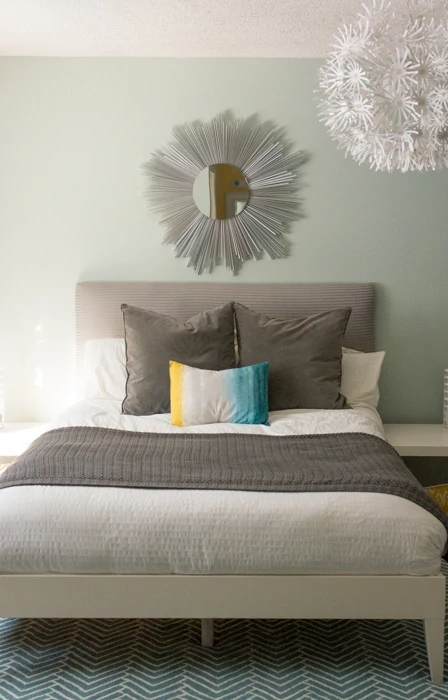 Anyways, that worked great! For something like a headboard, which you sit back on, I'd say that a great way to find cheap foam is to look at mattress pads.
The only thing you have to know when you use these pads for cheap foam padding is that you have to double the foam. The ridges need to face each other so that that you have a smooth top to upholster.
I have noticed in the past that Target gets a lot of dorm mattress pads in the summer and then clearances them out in the fall. I regularly see them for around $6 at that time, so if you have a few projects you were considering doing and thought that the mattress pads would work instead of buying upholstery foam... definitely check that option out.
Still shopping? Check out these options...

I hope this was helpful for you! If you decide that going the DIY route isn't right for you, I do know that upholstery shops carry quite a bit of high density upholstery foam. You could also have them replace your cushion foam for you as well. It wouldn't be as inexpensive but sometimes it's about whatever is going to get the job done, right?