Luke and I are loving our new headboard. It's really amazing to sit against while watching tv at night. It's so comfy. I guess that's what you get from going from no headboard to a padded one? After the first night of having it, Luke said that he can't believe we waited so long to actually make it. For under 1 hr and less than $30 this project should have been a no-brainer months ago! Well, we have it now and that's all that matters.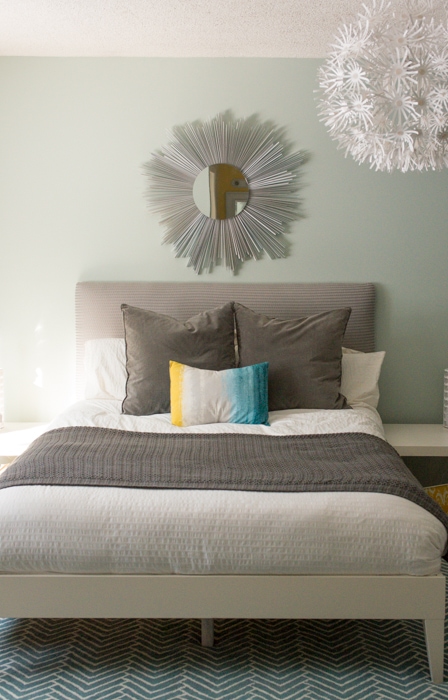 There are tons of amazing tutorials (checkout Sarah M Dorsey Designs, Young House Love or Pinterest) for making headboards. To be honest, we didn't follow any of them because it all seemed cut and dried. I've upholstered a chair and this is so much simplier than that, so we just kinda went with it.
We measured the bed frame and then looked at headboard measurements online to make sure our measurements were ok. We went to a local hardware store and had a piecce of plywood cut.
My grandparents recently got rid of some foam (like the kind you put on top of a mattress), so I snagged that up to use for this project.
I doubled the foam and then we stapled (foam first and then material).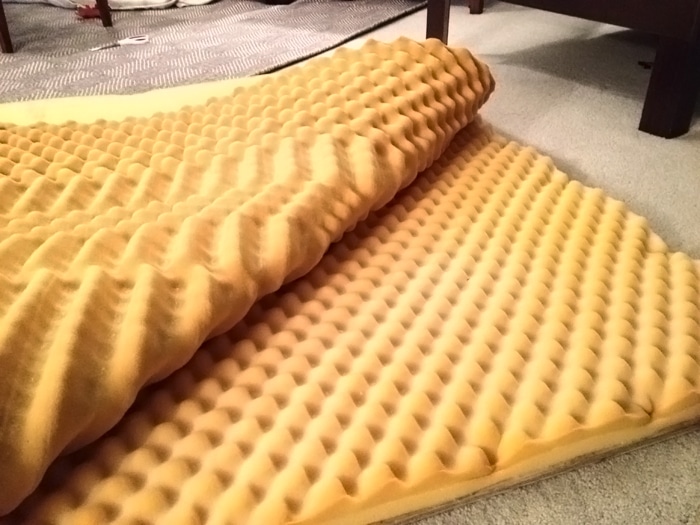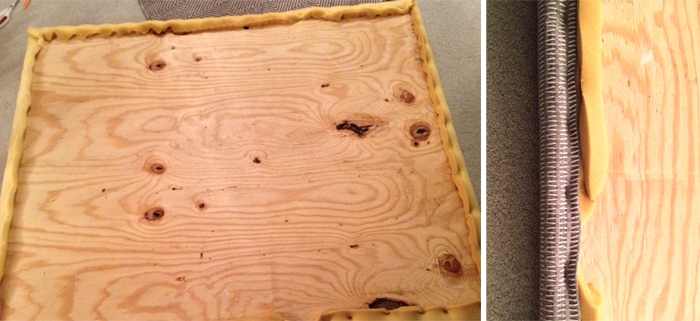 We made sure there were no wrinkles and then we flipped it over.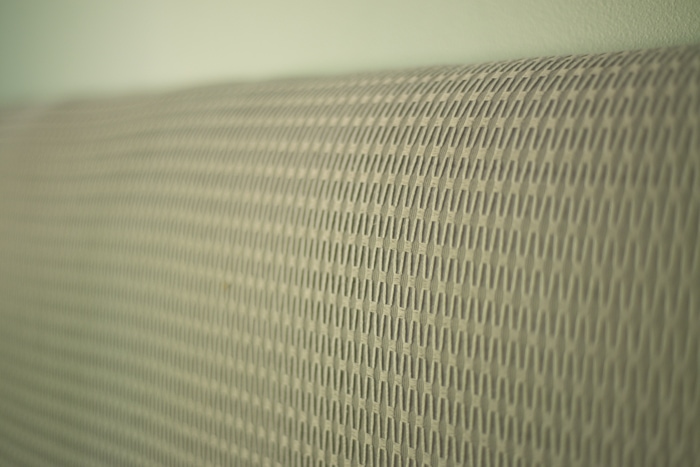 Before: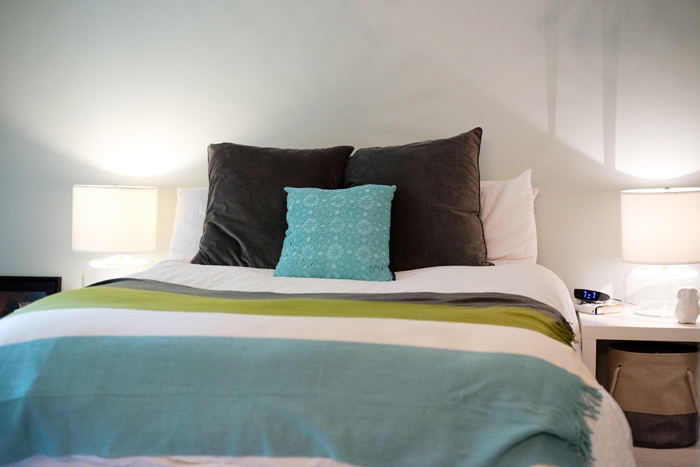 After: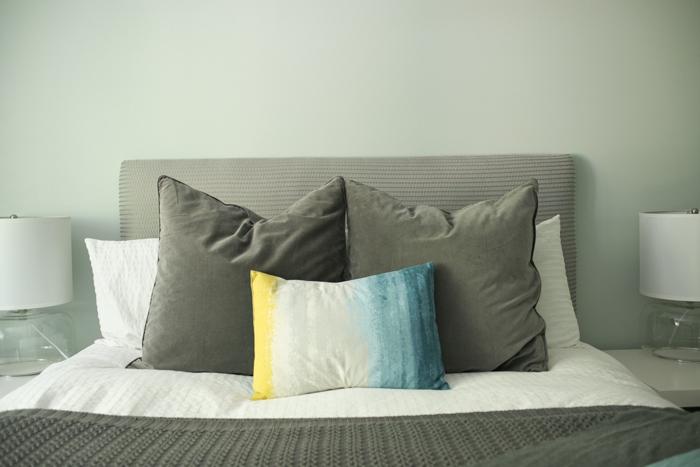 We saved money and were able to make this DIY headboard for under $30 because:
1. Our "fabric" which is actually a Target Threshold window curtain was snagged at the Goodwill for $3.99.
2. We didn't use any hardware to attach the headboard to the wall. We had bought hardware to do this, but realized that because of the size of the headboard it fit on the ground between the wall and the bed frame perfectly. This was actually a mistake on our part (headboard size is too big), but a good mistake to make because it saved us money.
3. We were able to get our foam for free.* I know most people wouldn't have this option, but I did see the foam for about $10 a few different places.
Cost breakdown:
$23 plywood & $3.99 for fabric
Linking up to: