I hope you all had a very Merry Christmas! We celebrated a few different times and then hosted twenty-five Christmas Day. There were a few things that I wanted to get done before hosting so many. One was to actually recover my dining room chairs. Reupholstering chairs, especially dining room chairs, is an easy project. My hangup on reupholstering the chairs was that I wanted to source matching vintage fabric and I couldn't find any that matched. I finally decided to go a different route with the fabric though and I think it turned out great.
Video Tutorial for How To Upholster Dining Chairs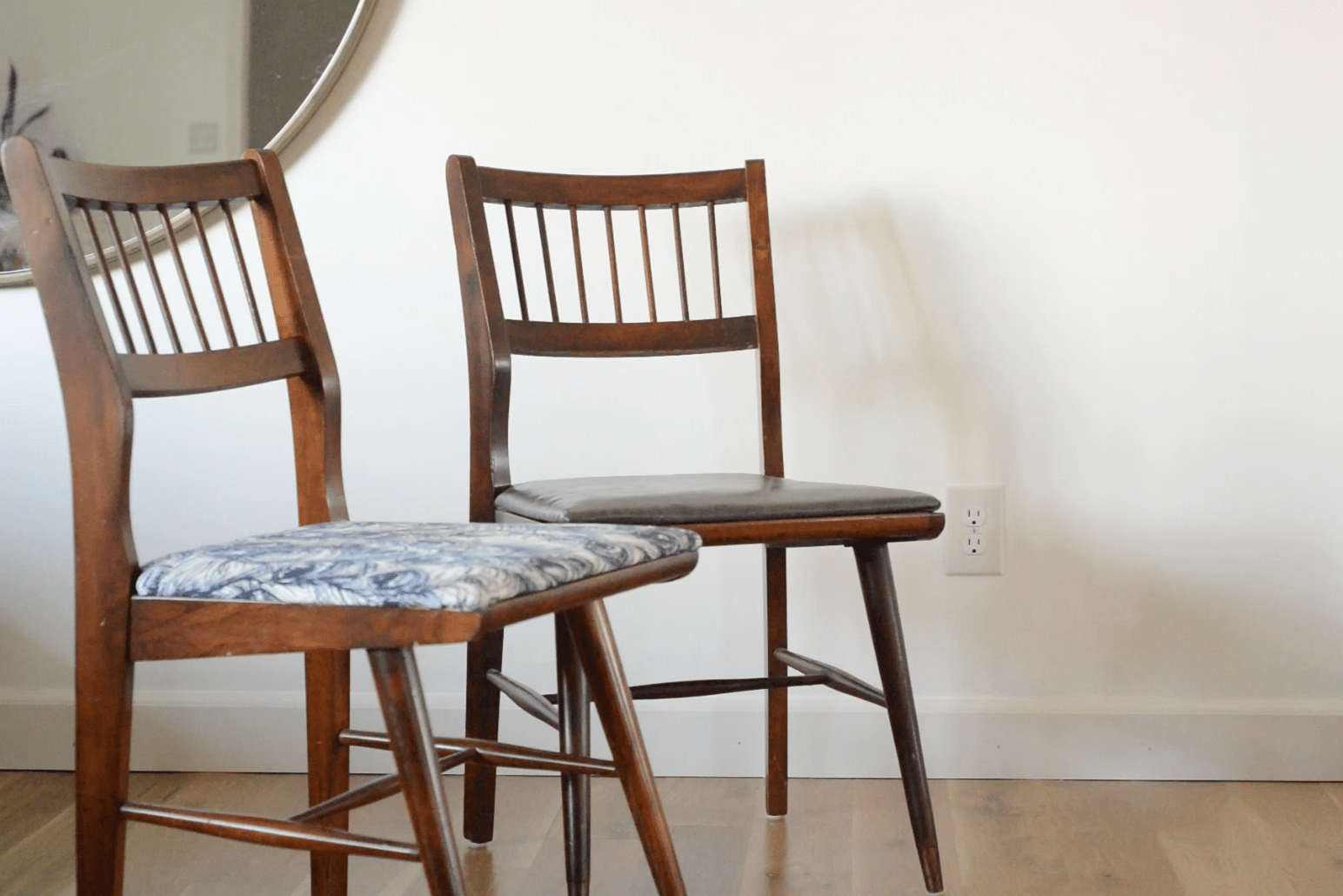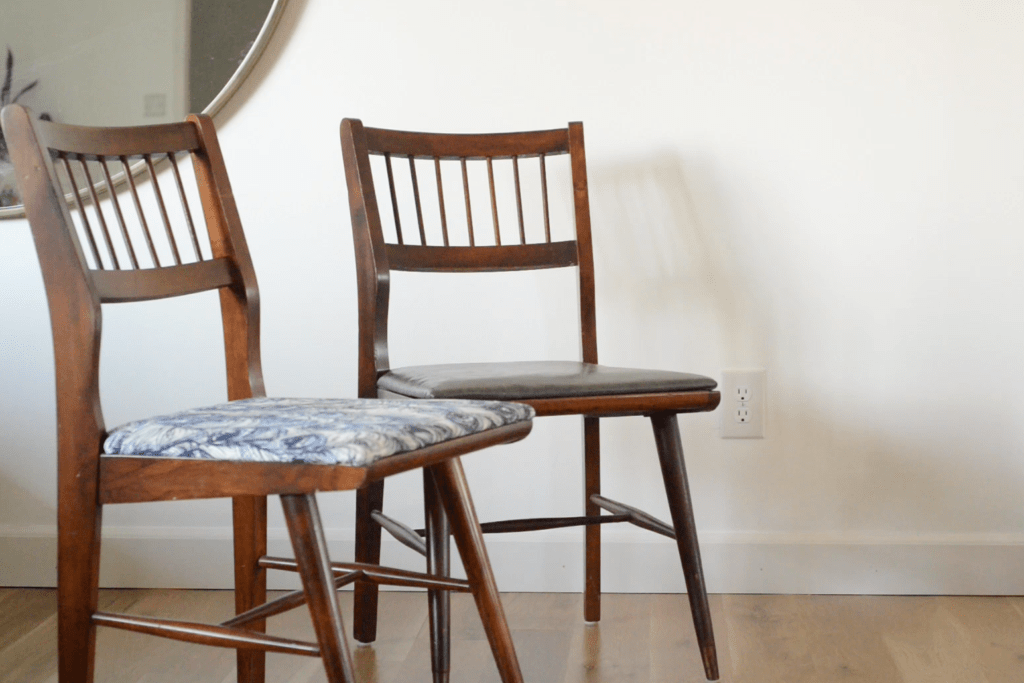 So, I just mentioned that I couldn't decide on the fabric for the chairs because I couldn't source more of the vintage fabric that I had.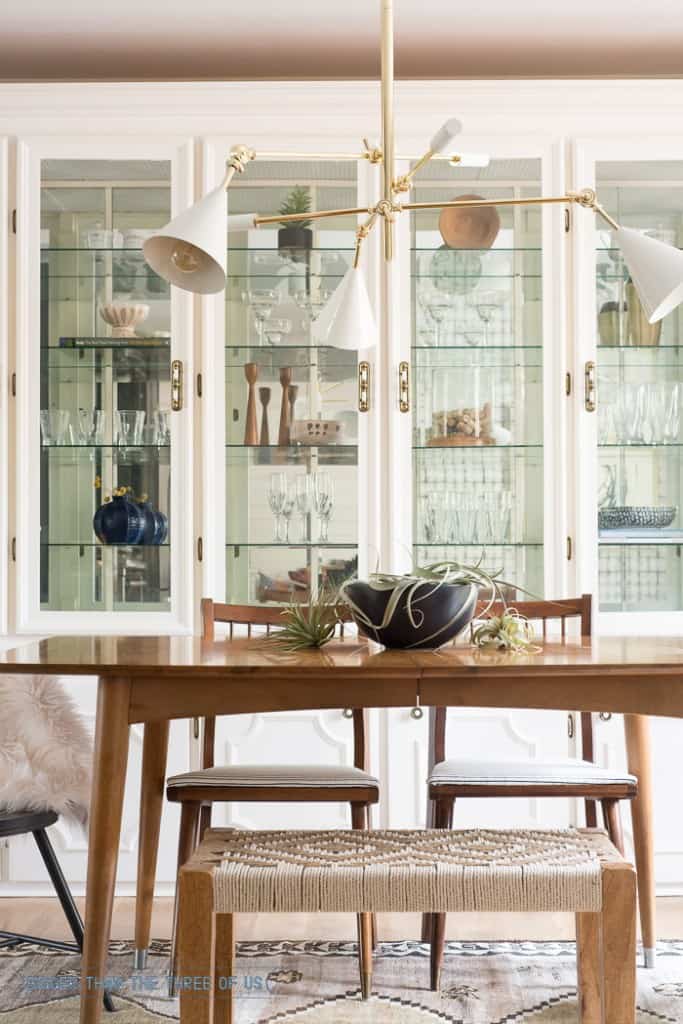 If you can see it in the above photo, the two chairs that I had in the dining room had vintage cream and black striped fabric. My Grandma gave that remnant to me years ago and as best as I can figure it out, the fabric is from the early 70s. I didn't have enough to recover all four chairs so I recovered two in that fabric a few years back and then used the bench as seating on the other side of the table.
Well, we ended up putting a heavier duty table in the dining space and the bench just wasn't working. So, I had the two chairs in the black and white striped fabric but the other two, still had blue and white fabric that I had put on them when we first moved in the house.
I really wanted to find the exact same vintage fabric and thought I scored one day when I found it on Etsy in a vintage store but, unfortunately, I found it as a "sold" listing. I was so bummed!
After going back and forth on what to do, I decided to reupholster the two remaining chars in a dark gray leather. I thought that leather would pair nicely with the vintage fabric and it would feel cohesive with the room.
Once I received my leather, I got to work on reupholstering the dining chairs.
Before you reupholster a chair, check to make sure it's sturdy. If you have a wobbly chair, you need to address that issues first. I actually did a tutorial for how to fix old chairs, so check it out and then get to reupholstering the seat cushions!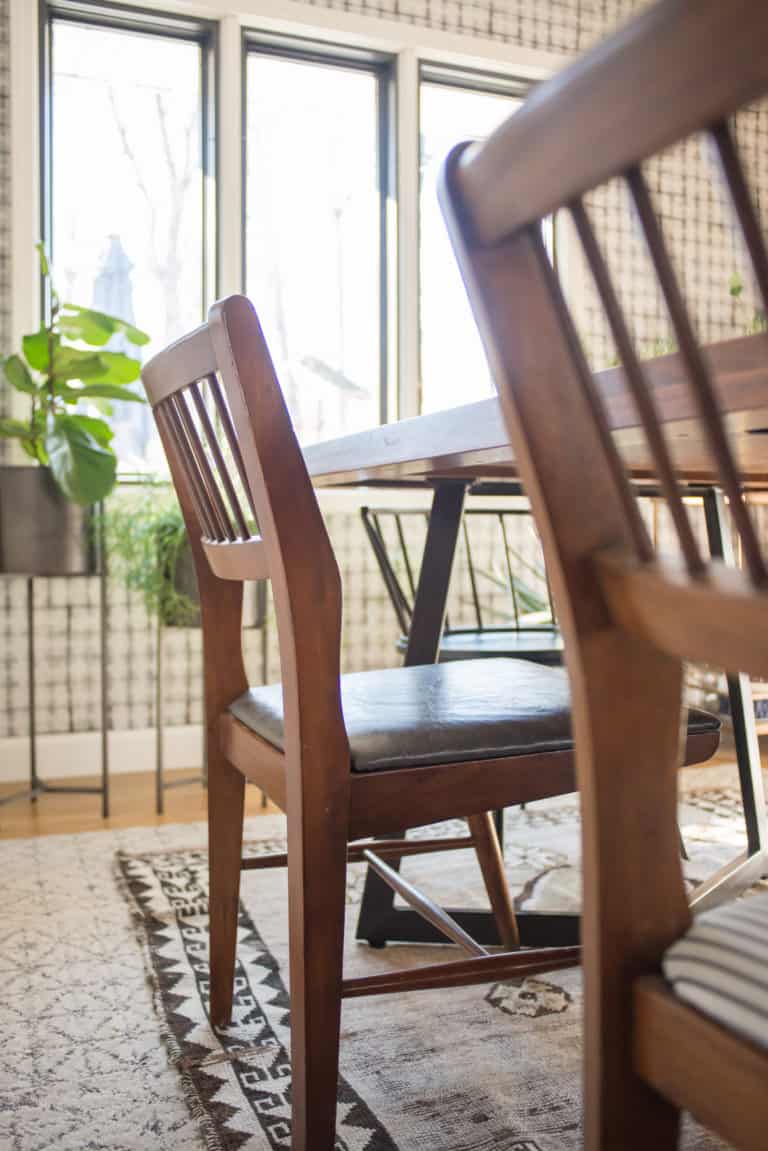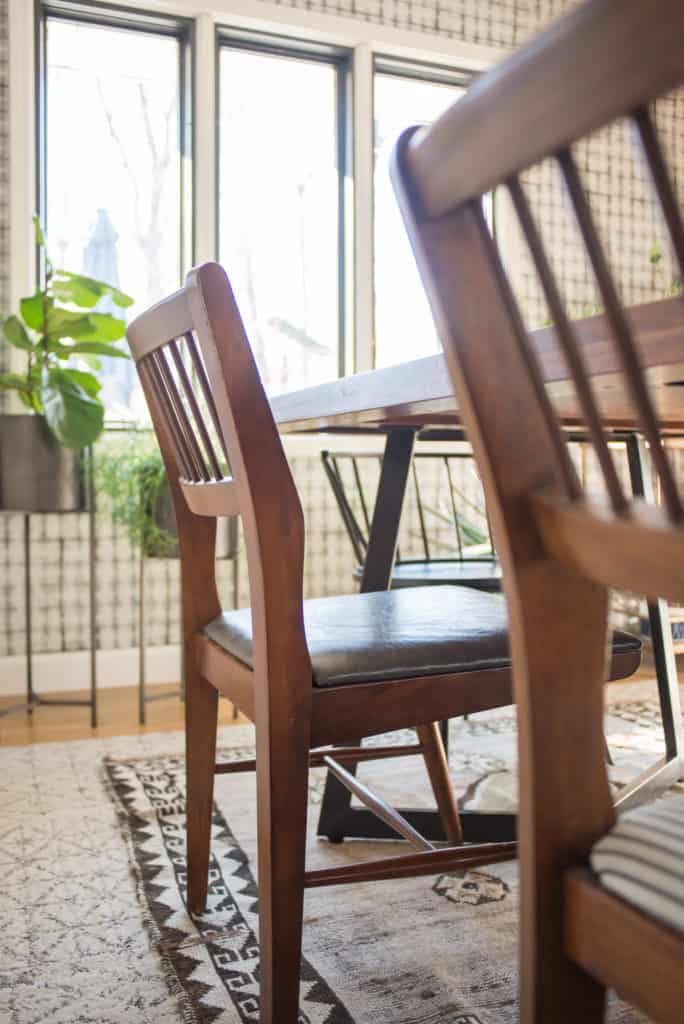 I've reupholstered quite a few chairs before but had never tried it with leather so I was curious to see how it worked. It was a little bit harder to work with than a regular fabric that has some stretch to it but, to be honest, it's totally doable!
Each chair took me about thirty minutes as you will see in this step-by-step video tutorial for reupholstering dining chairs.
How to Reupholster Dining Chairs
So, the chairs got done just in time for Christmas. Sometimes, I just need a little push to actually finish something that isn't hard, but I push off and push off. Do you do the same?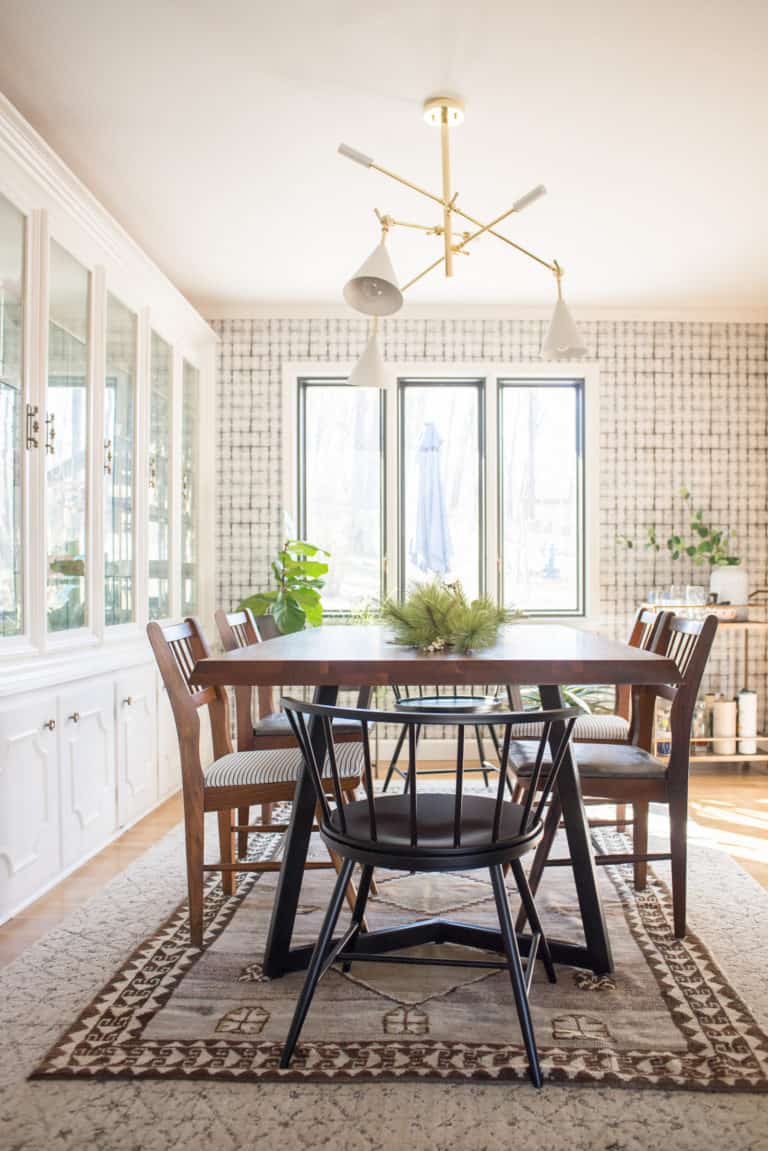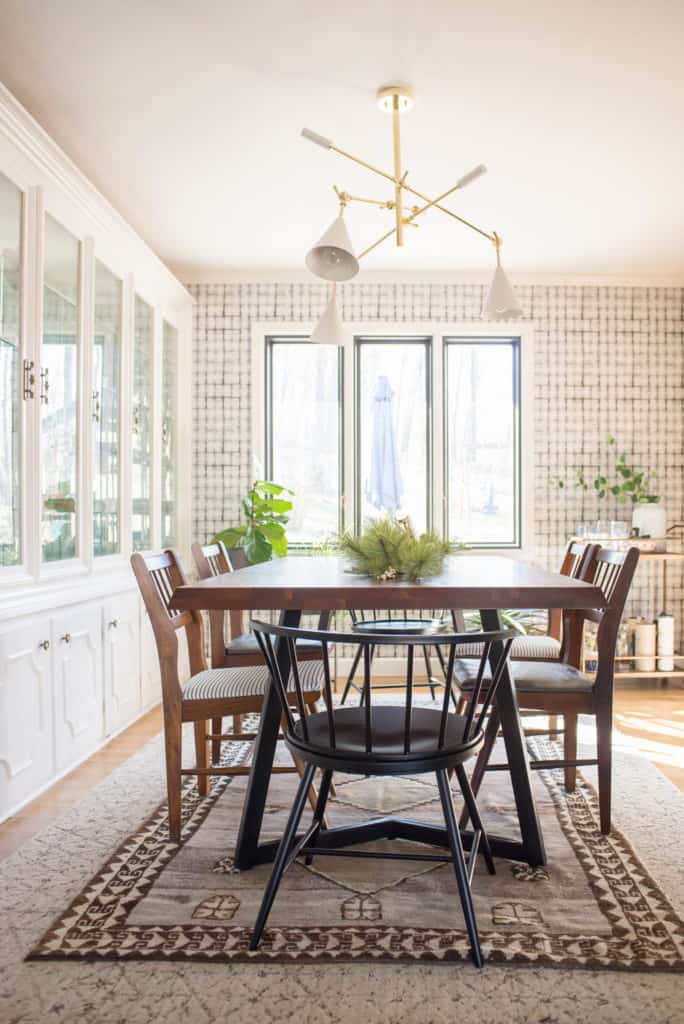 If you haven't subscribed to my YouTube channel, hop over and subscribe! In January, there will be weekly videos coming out documenting the $100 challenge (more on that soon!).
Pin for Later: Video Tutorial for How To Upholster Dining Chairs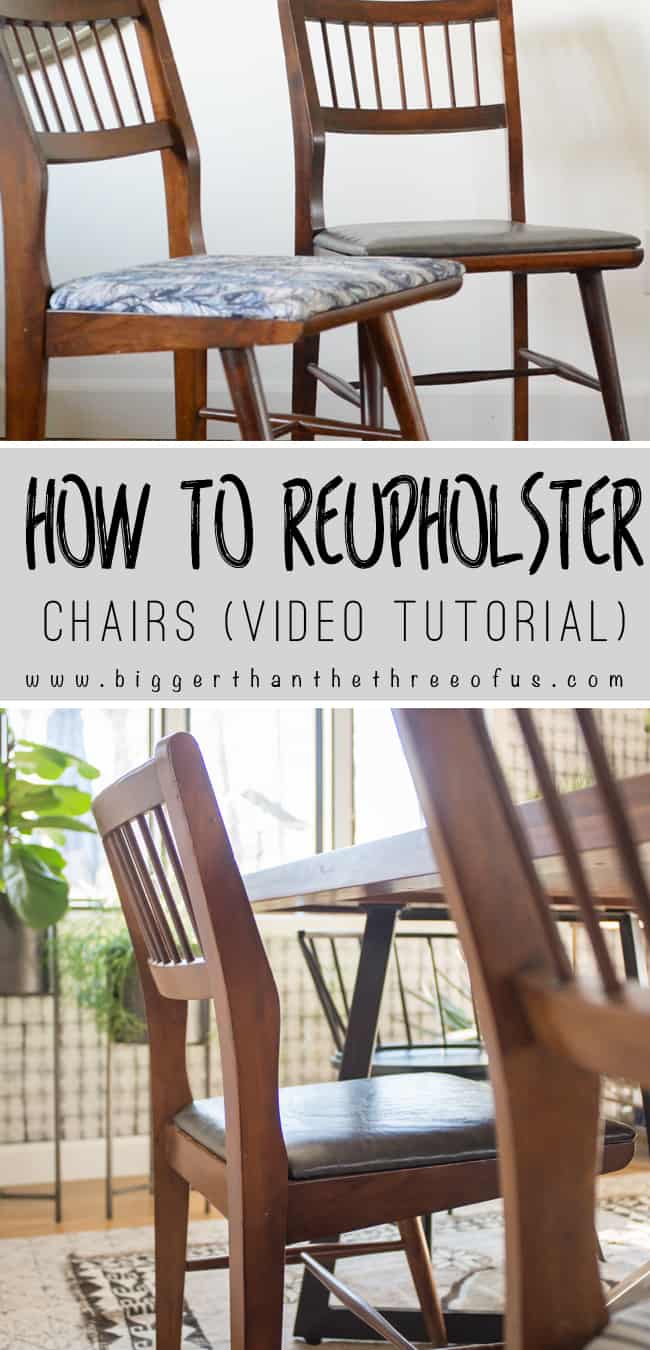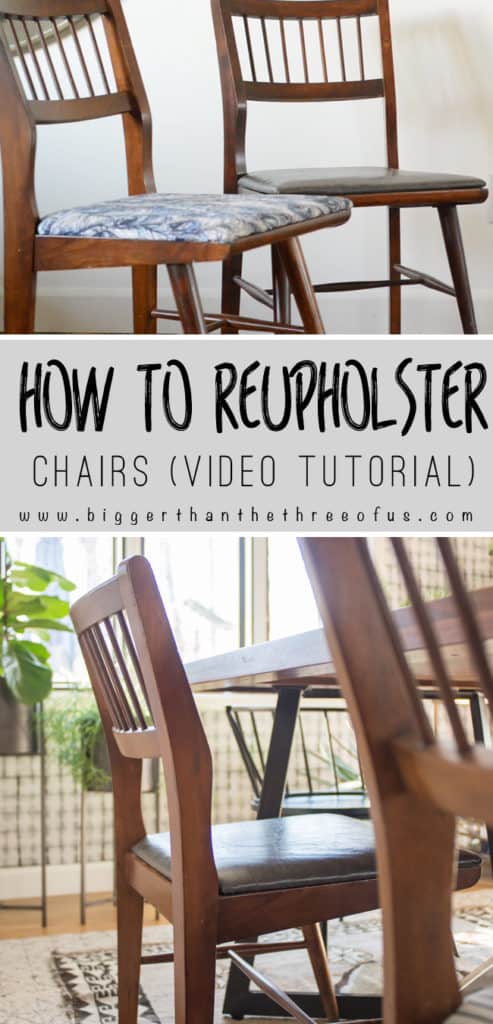 If you loved the Video Tutorial for How To Upholster Dining Chairs then you'll probably love:



or
SaveSave