Well, do you have pounds and pounds of candy at your house? I know we do. It'll hangout a week or two and then I'll send the rest of it to work with the hubby. I'd rather fatten up his office instead of my home. lol. Anyways, we had a pretty good weekend over here. We managed to squeeze in family time, DIY projects, regular work, football and yard work. I'm sure Luke thinks that it was an all-work weekend, but I totally love it when projects actually come together. Anyways, today I wanted to share a new tutorial… a Modern DIY Leather Chair Cushion to be exact. I'm pretty excited about this tutorial and I'm in love with the added look the leather adds to the chairs. I'll stop yapping for a second though and show you. Ha.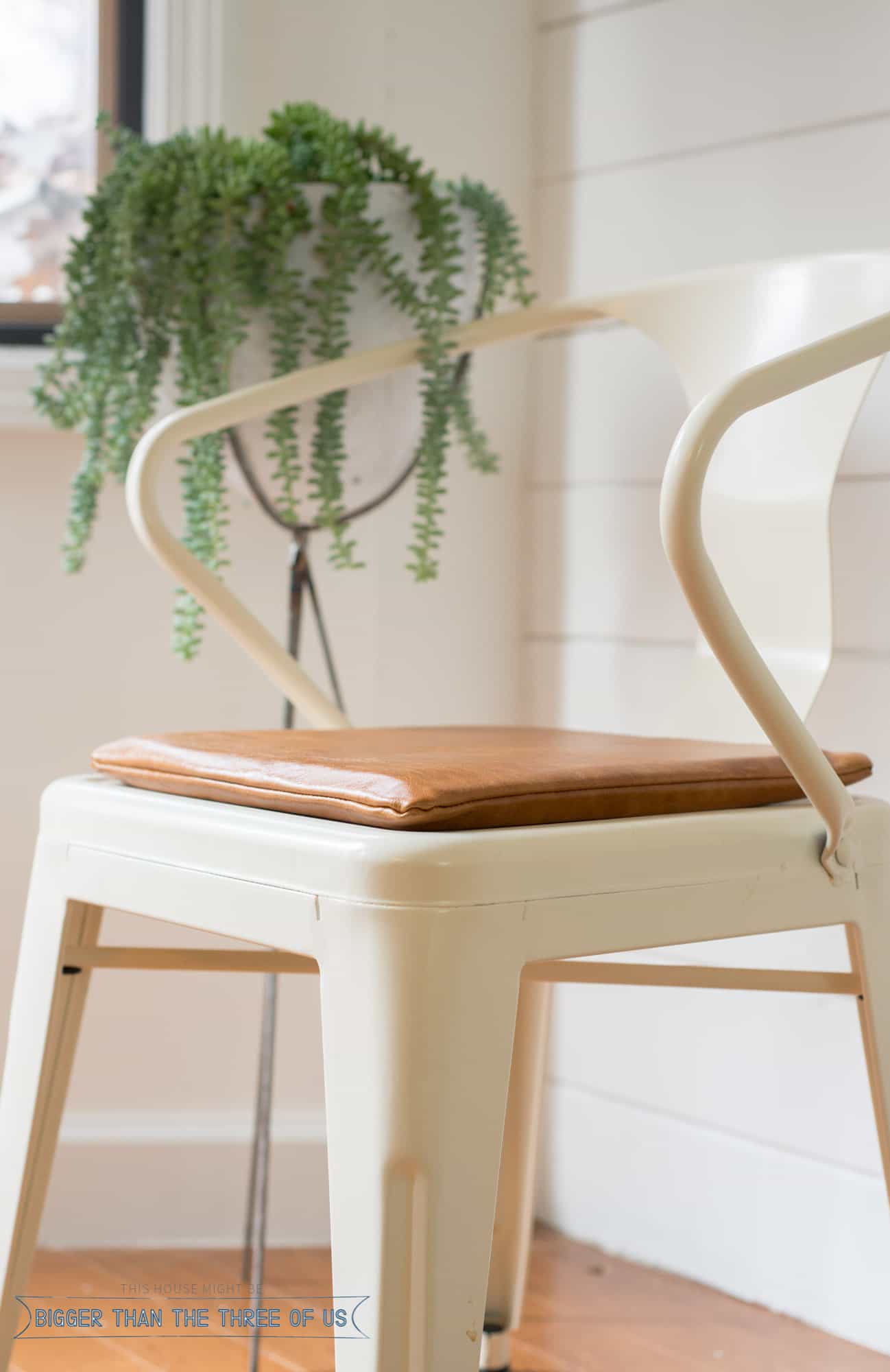 This post contains some affiliate links for your convenience. Click to read my full disclosure policy.
Simple and effective, right? But, let's back up for a second and talk about those chairs.  Specifically, they are these White Tabouret Stacking Chairs.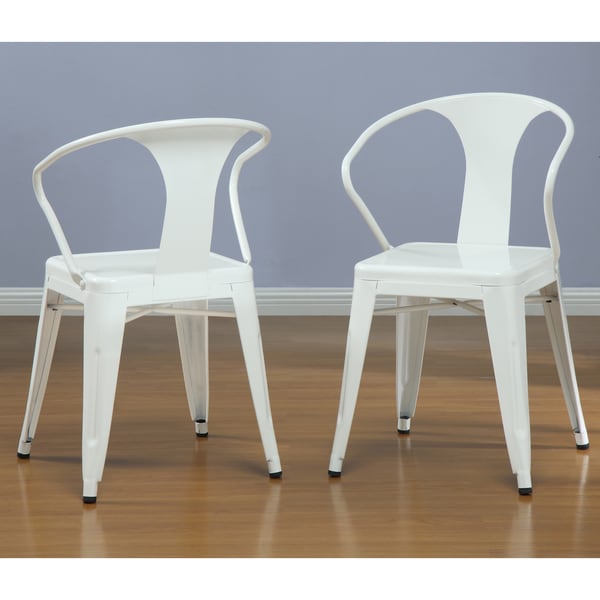 We bought a set of 4 (because you can get a set of 4 for $200, or less) when we moved into this house. If you are new here, we moved to this house (3800 sq feet) from a 1400 sq ft house. We had basically no furniture when we moved here. So, these chairs were an affordable purchase that we could use in the dining room, kitchen or even living room when we needed more chairs. Fast forward, a few years and we still have them. They are great chairs to move outside when we have extra people over, keep at the table (especially when we have playdates) and just to have as extras. One not so great thing about them is they have no padding. When our little guy was younger, I didn't want padding. It's just one more thing to get stained, right?
But, he's a bit older now and I'm craving something a little softer. So, when Leather Hide Store contacted me to see if I wanted to try out some of their upholstery leather, I jumped at the chance! I knew I wanted a mid-toned leather and  wanted something with a bit of flair. I wanted a piece that had some imperfections or would show some imperfections. Basically, I wanted it to fit in with our kid-friendly household without me being concerned if we scratched it.
Boy, did they deliver. Holy moly, now I'm all like #givemealltheleather.  You saw a sneak peek of it on IG if you follow me. If you don't follow me – you need to! =)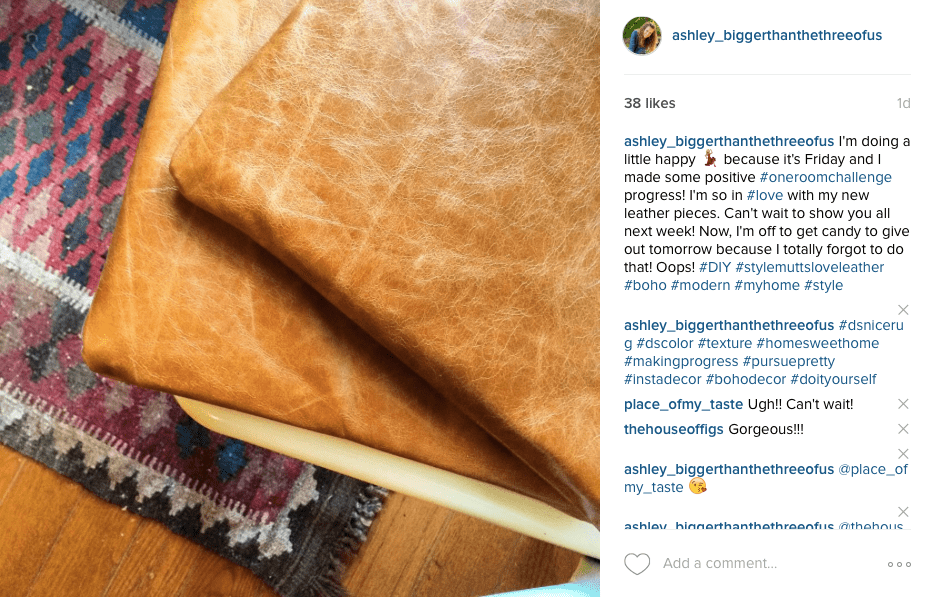 Do you see the beautiful wear on that leather? I love it!
Are you ready to see how I made these simple 30 minute seat cushions?!
Step 1: Gather Your Supplies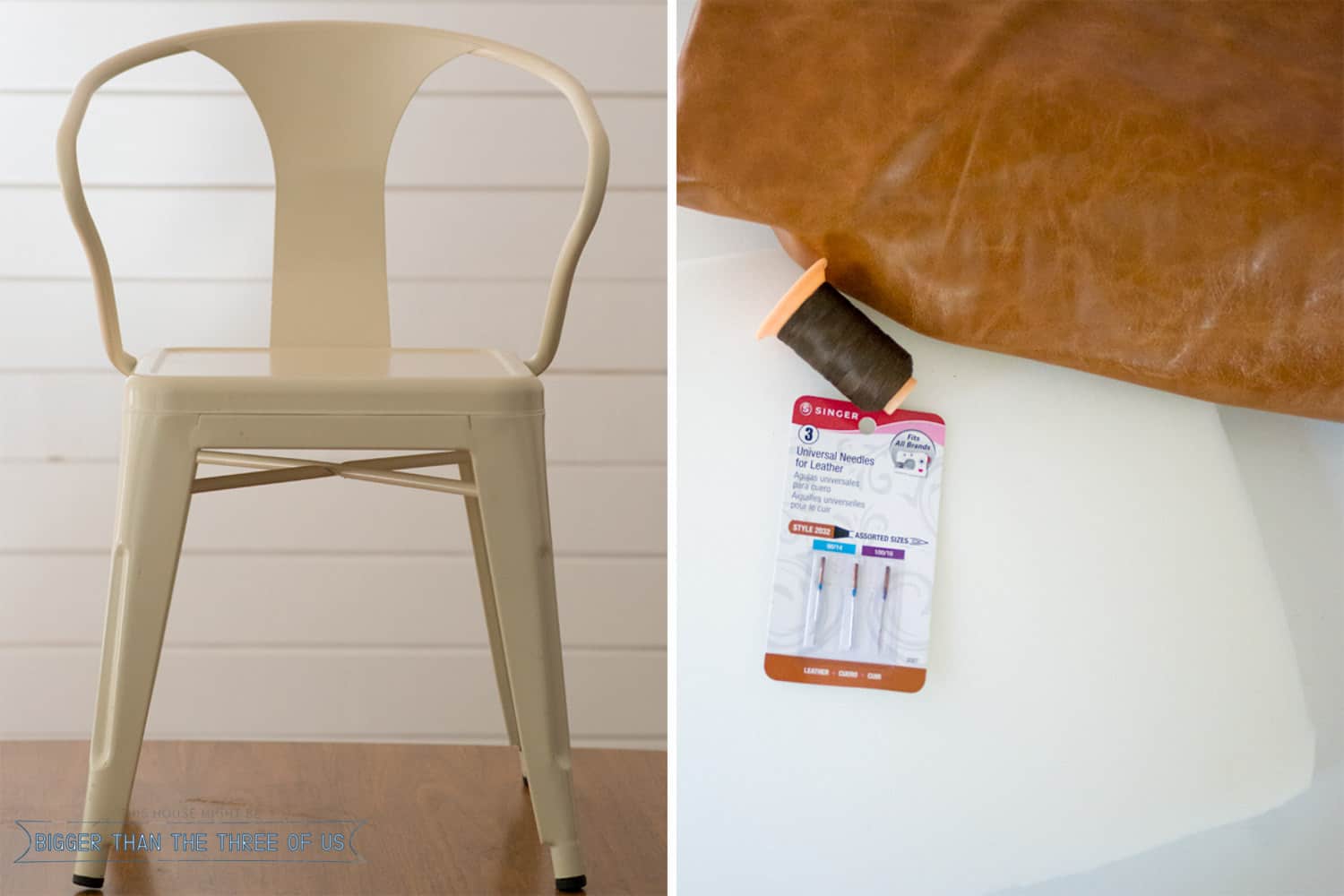 Foam
Sewing Machine
Step 2: Mark the cut line and Cut Foam and Fabric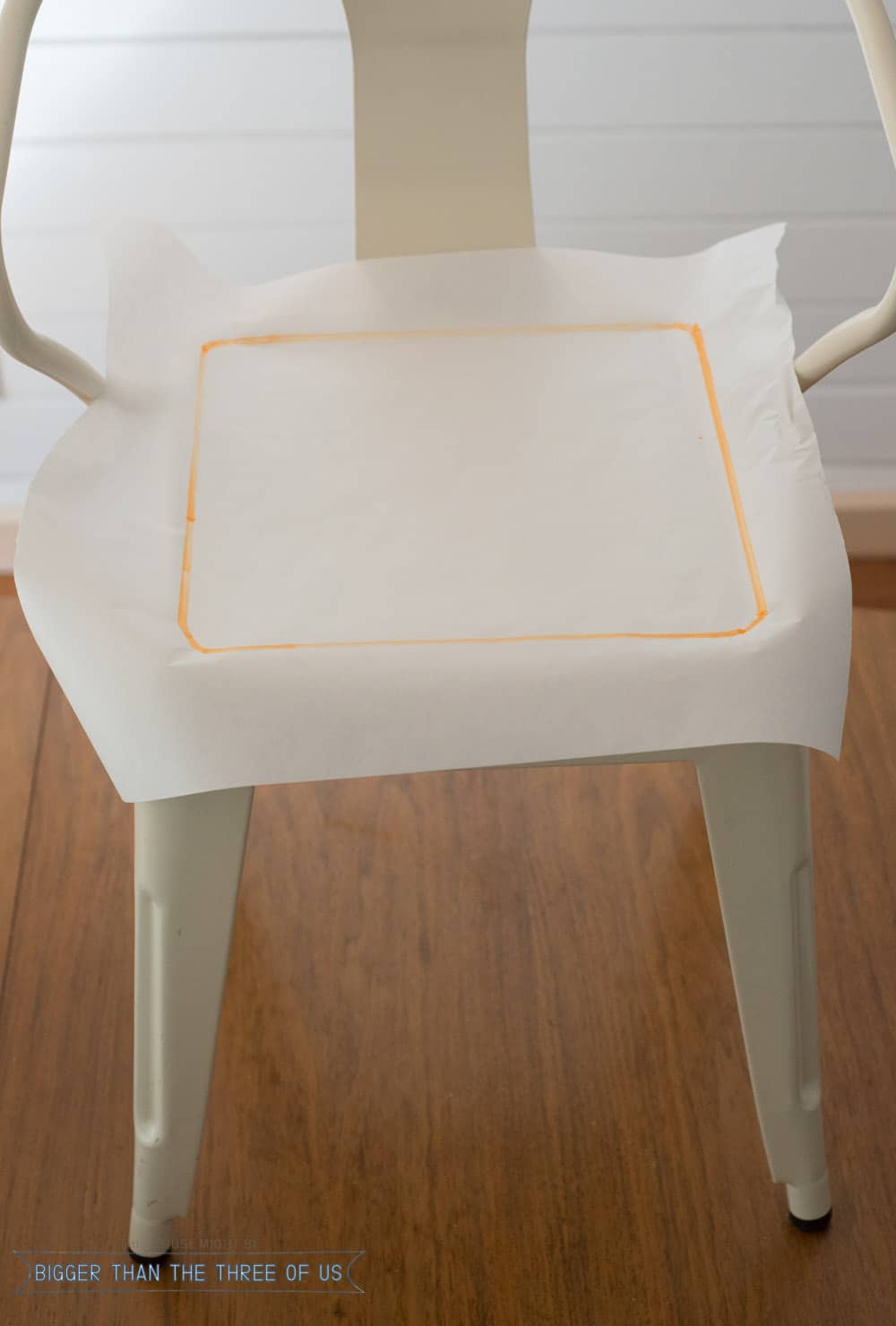 Use a piece of paper (or parchment paper) to draw your template for your foam and fabric.
Cut foam to exact template markings. Cut fabric 1/2 inch bigger on all sides to allow for sewing seams.
Step 3: Start sewing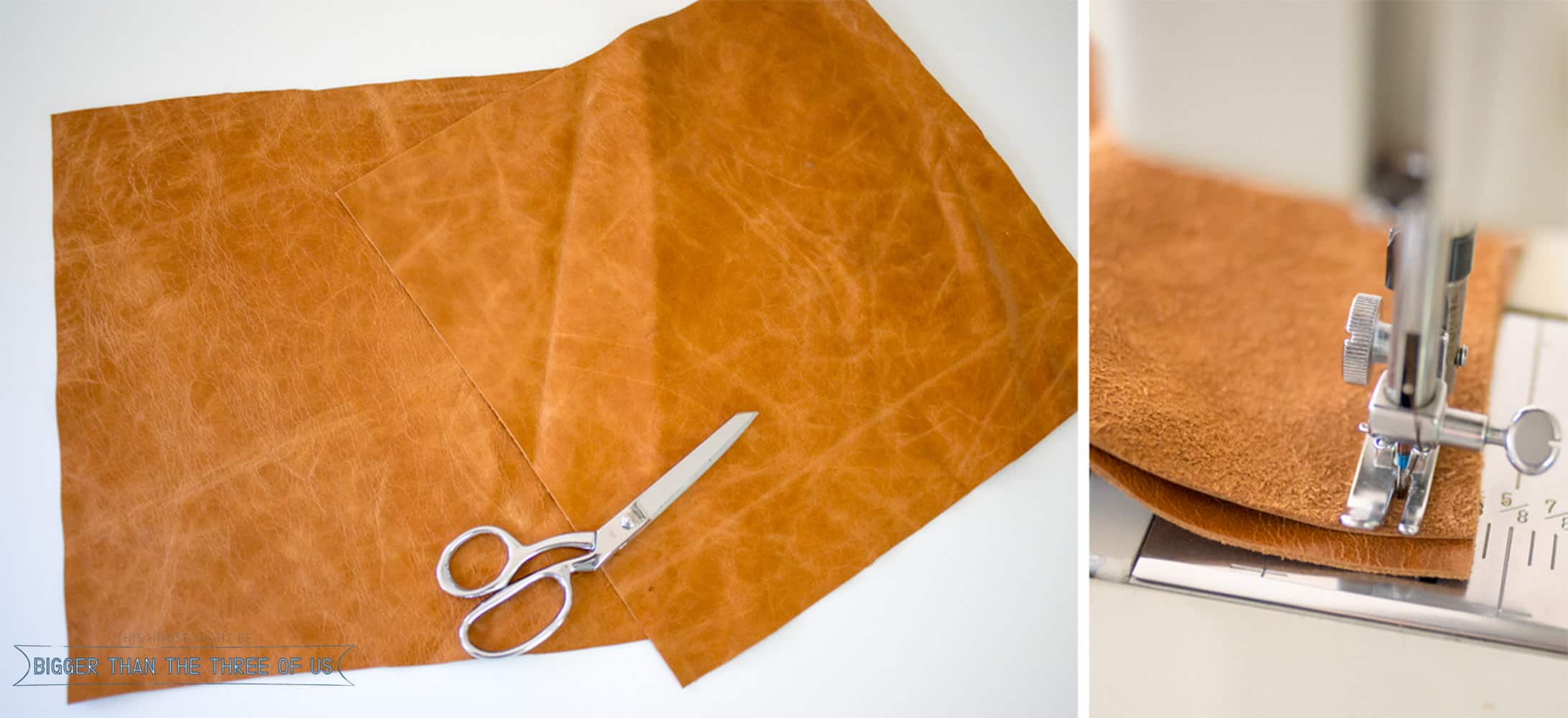 Place fabric pieces together (the two pieces that you want on the outside facing together like a sandwich). You will start sewing the inside pieces. Sew three sides and half of the fourth side.
Step 4: Turn your Fabric and Check your Fit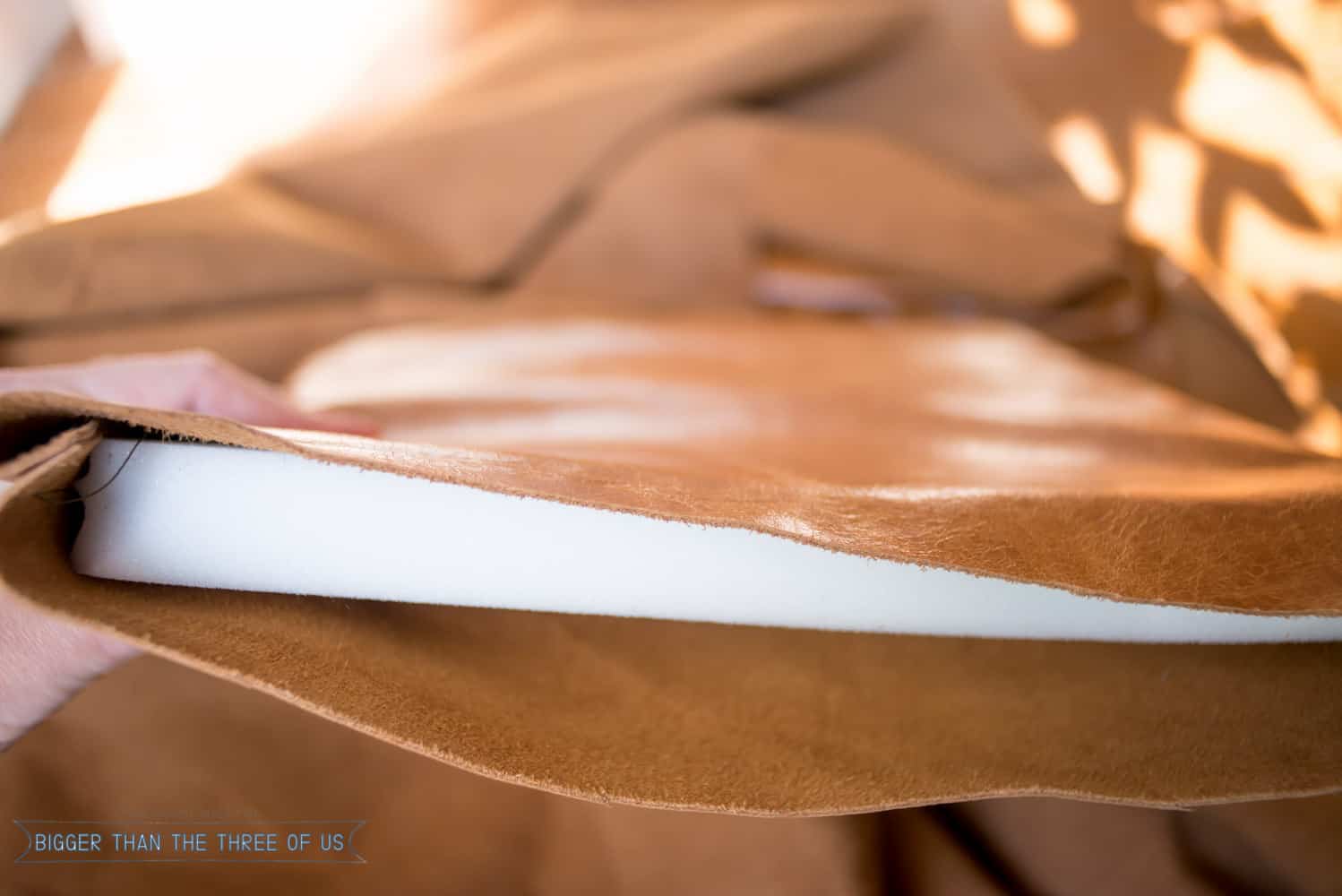 If you have a good fit for your cushion, thread an upholstery needle and whip stitch the rest of the last seam together.
 That's it! Seriously, if you can sew a pillow then you can sew a seat cushion.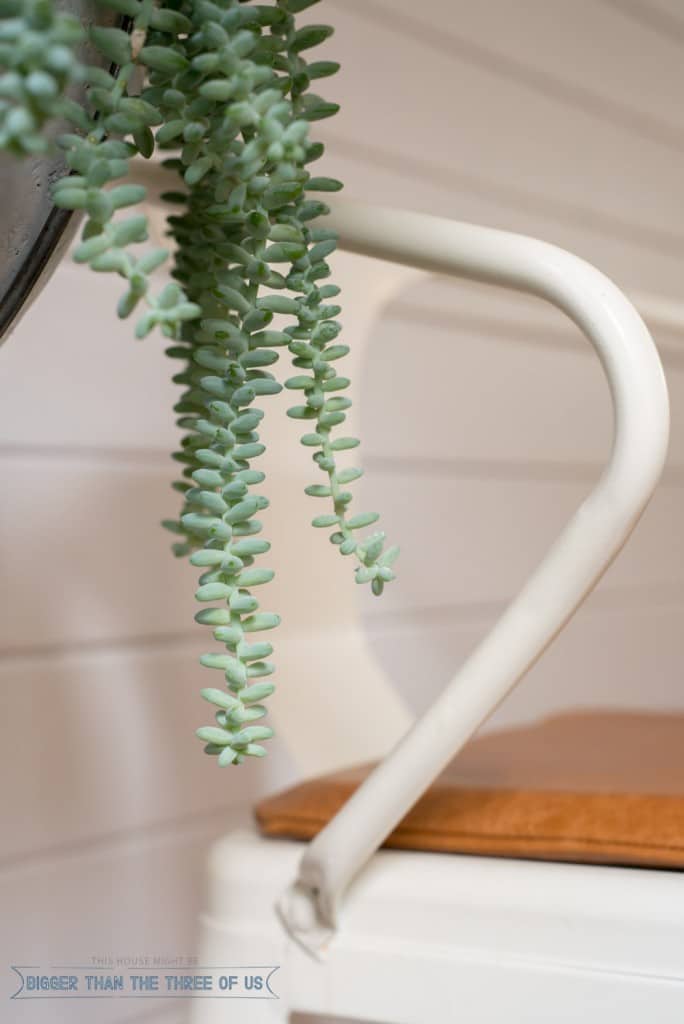 A special thanks to Leather Hide Store for providing the leather for this project. I'm thrilled with the quality and color of the leather. As always, I only recommend things that I truly love.


What do you think? Do you love it? I can't wait to see the pairing of this cushion with the bench seat. More progress on the One Room Challenge is coming on Thursday.