When you are searching for vintage rugs online, it's helpful to know some of the key search terms but there are a bunch, just FYI. Using terms such as cheap vintage rugs, affordable Persian rugs, cheap antique rugs, vintage rugs, Persian rugs, vintage Turkish rugs, will help you (hopefully) find the perfect antique rug for your space.
A ton of you have told me that you loved my post, Where to Find Affordable Vintage Rugs, so I wanted to follow-up on that post and take the search for finding beautiful vintage rugs even further.
In my previous post, I chatted about specific stores on eBay or Etsy that I've bought from and have had good luck with. For today's post, I'm diving into how I go about finding good deals by searching eBay for vintage rugs and then I'll share how to search Etsy for vintage area rugs (or vintage runners, etc.) as well.
For me, the key is the search capabilities on both eBay and Etsy so I'll really dive into how to actually filter search results so you are looking at rugs such as an antique Persian area rug that you can actually afford.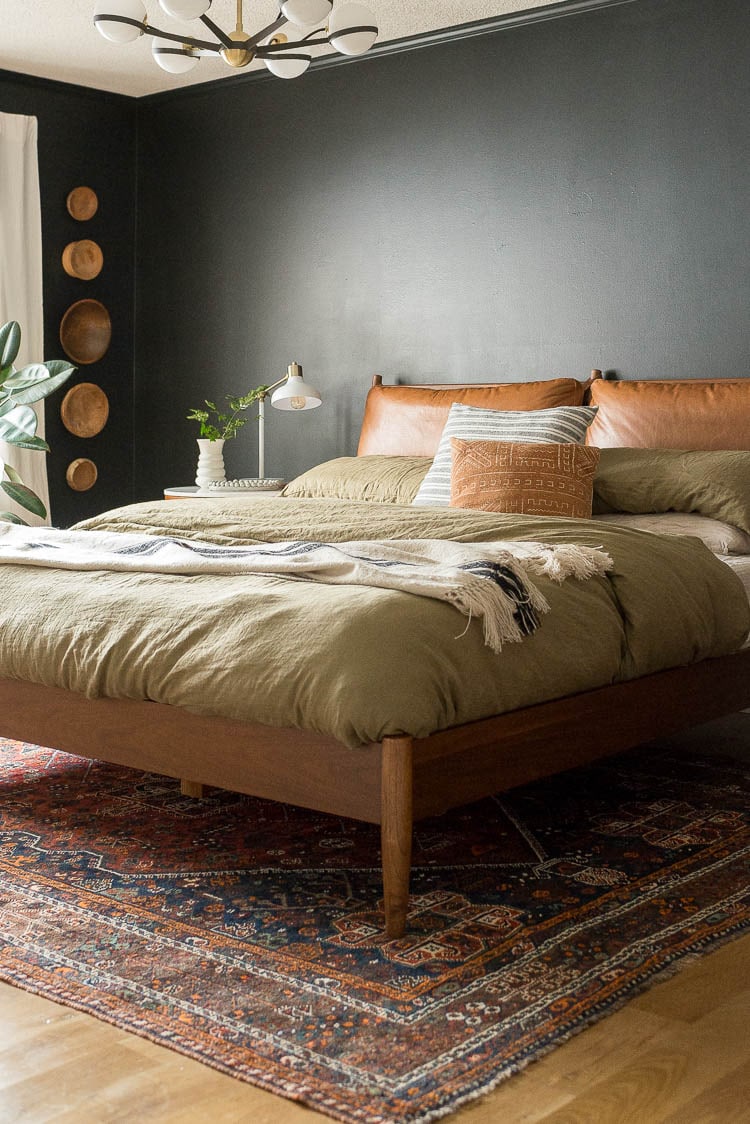 How To Search For Cheap Vintage Rugs on eBay and Etsy
*Affiliate links below. Thanks for supporting this blog. Click to read my disclosure policy.
Antique Rug Styles
There are so many different antique rug styles. The difference in antique rugs and vintage rugs, for example, are a thing. Antique rugs actually refer to rugs that are close to 100 years old. While, vintage rugs are newer than that, but still old.
If you don't care if you actually buy an antique area rug and just want a beautiful vintage one, then the next decision to make is what type of rug you are drawn to. For example, do you want to buy a Persian rug, Afghan rug, etc.
It can be a tad overwhelming to say the least. For me, I've found that I don't understand/remember the origins of the types of rugs that I tend to gravitate to but I can remember their names. It works best for me to work off of keyword searches for types of vintage rugs that I've loved in the past. For example, I love the look of a Persian Shiraz and I'm constantly on the lookout for an antique camel hair Serab rug.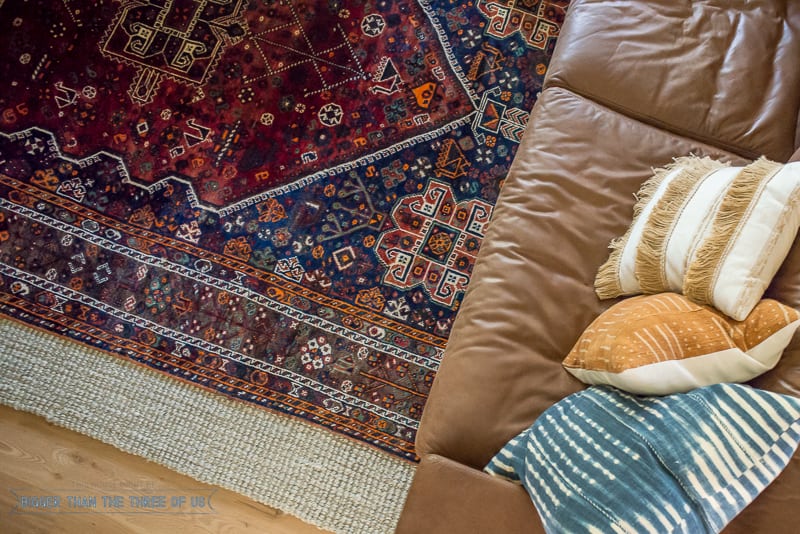 So, with that in mind, when I go to eBay and Etsy to search for rugs, I use quite a few different keywords. I've curated a list of types of rugs that I find beautiful and work off my list on both sites to help narrow down my area rug options.
Keywords for Searching Antique Rugs
There are so many other types of vintage rugs that you will find and can search for but those keywords help start my search. From there, pay attention to the seller's descriptions. Sometimes I find that searching "old vintage rug" or "old tribal rug" works well too. Interchanging the words "old, vintage and antique" with the rug names will pop up different results in your search.
Vintage Carpets
Another search term to start interchanging for rugs is "vintage carpets" or "antique carpets". On eBay, typically when you search for vintage rugs, it's under an umbrella of vintage carpets as well. But, just keep in mind that using the actual words antique carpets or vintage carpets will bring up different search results on some search boxes.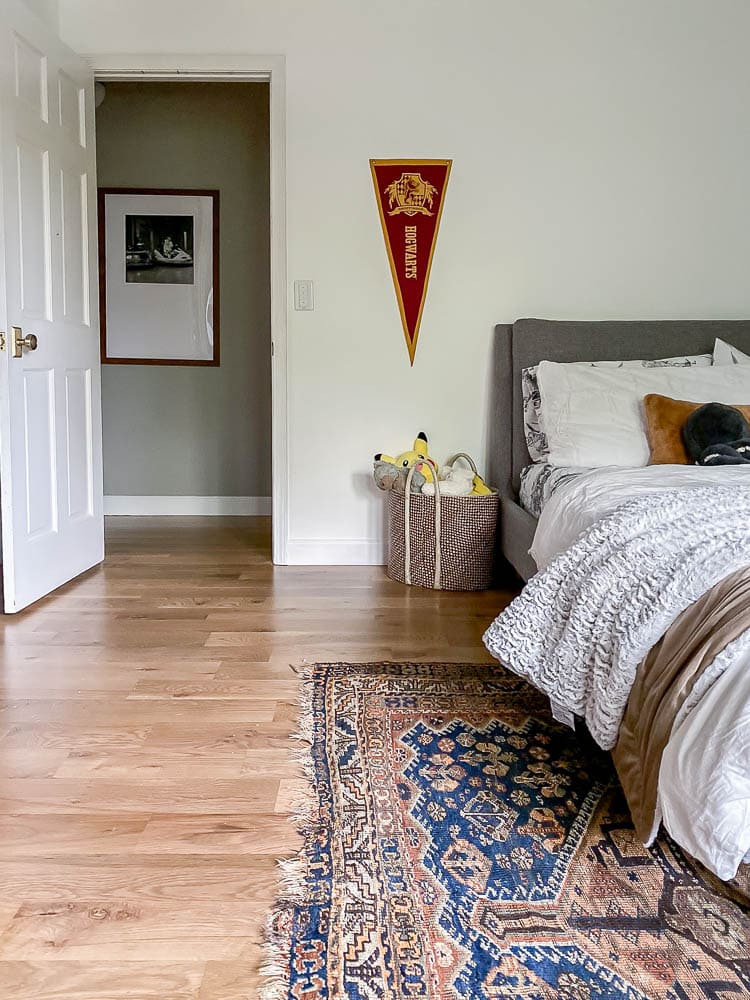 How to Buy Vintage Rugs on eBay
With the keywords in mind, I do a few things depending on the day.
Sort by Time: Ending Soonest
Set my price parameters and sort
Check "Used" under Condition
Sort by Price + Shipping : lowest first
Sort by "Accepts Best Offer" (My favorite)
One thing in particular on price that you HAVE to keep in mind is that if you have a budget of say $300, you don't necessarily want to set your price parameter to cap at $300.
Instead, I would recommend using my favorite filter function, the "Accepts best offer" filter. What this means, is that you can sort under "Persian Shiraz Rugs" for sellers who will let you give them a price that you want to pay. They can either accept or deny your price.
Here's a screenshot of where this is located on eBay.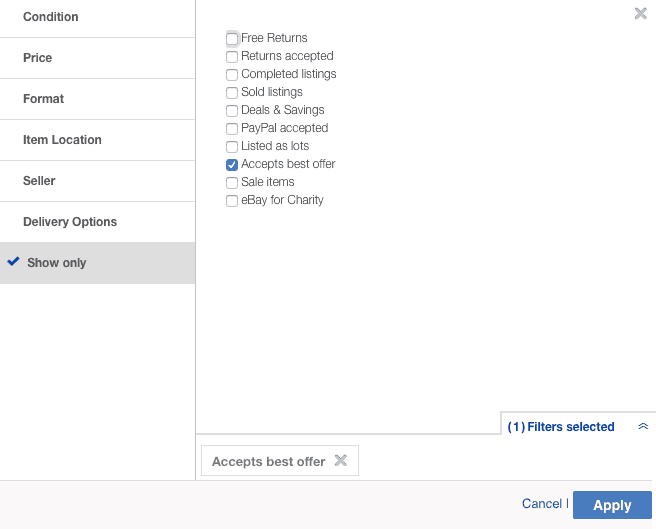 I bought a smaller Shiraz rug that I feel like I got a great deal on using the "accepts best offer" filter. It was a 3.1 x 4.8 ft Antique Persian Rug listed as a "antique Persian carpet" and was originally listed at $250 with minor wear and tear. To be honest, that isn't a bad price but for a deal-seeker like me, it was a bit high. I scanned other similar rugs and decided to offer $100. The offer was accepted and five days later, my rug arrived. It was definitely a win!
Let's change gears and talk about how to find antique rugs on Etsy.
How to Search Etsy for Antique Carpets
First thing, make sure to follow my Vintage Rug Board on Etsy to keep up-to-date on my favorites.
The first thing I do on Etsy, is go to "Home & Living" and then select "Rugs." New rugs, doormats, antique rugs, semi-antique rugs, etc., will show in the search results. It's up to you to filter the results so it shows the antique carpets or antique rugs (remember to use both those terms when searching) that you want to see.
My general process for sorting for inexpensive vintage rugs is:
Go to "Home & Living"
Select "Rugs"
Scroll to the bottom left and select "Vintage" as the Item Type
Filter by size, color, shape, price, etc.
One, thing I will note is that if you think you will keep coming back to rug searches, it works great to "Favorite" rug shops on Etsy to easily browse their selections. I find that I come back to the same shops all the time or I find a rug while searching and then see that it's from a shop that I've already favorited.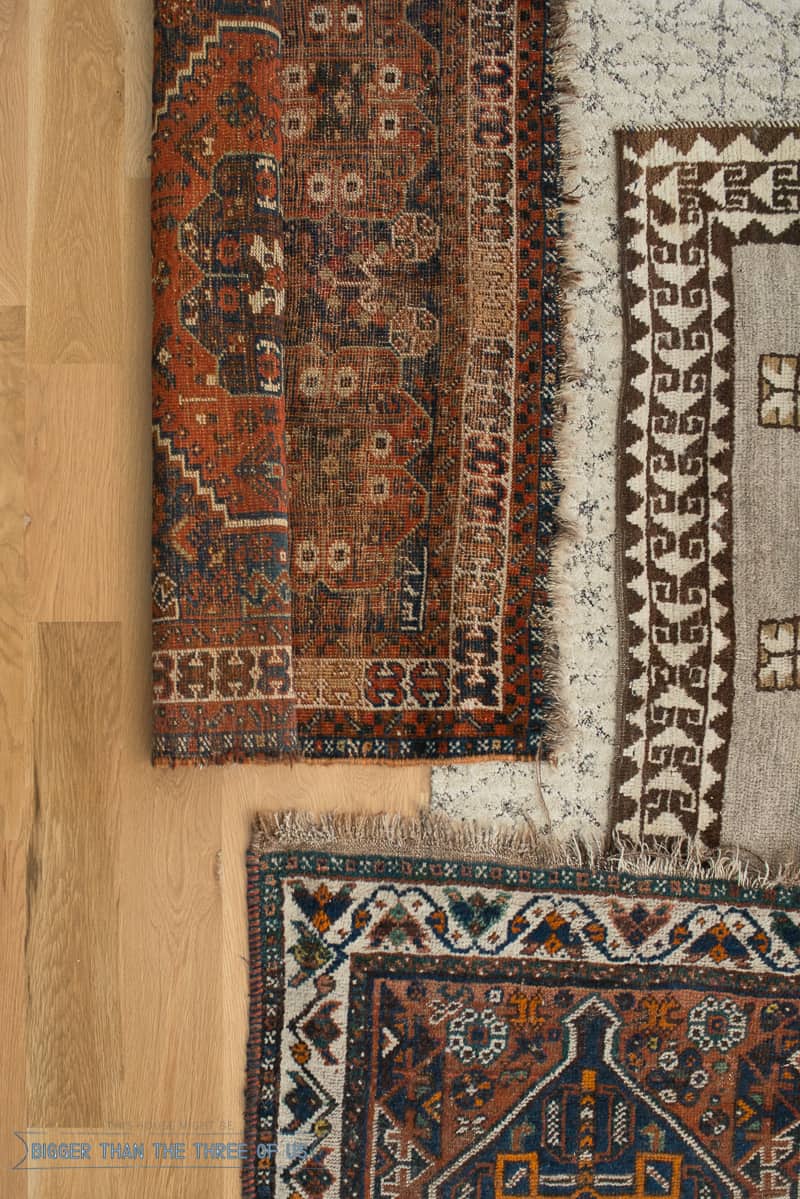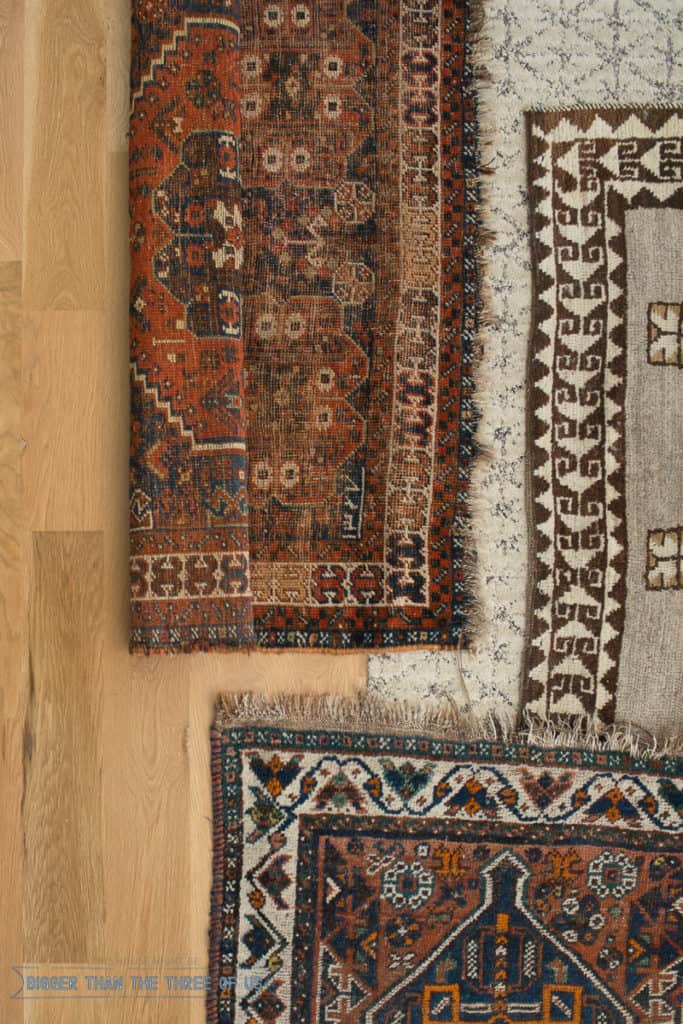 I listed some of my favorite Etsy rug sources in my affordable rug post and recently talked even more about how to find rugs and rug sizing on my podcast, so you can check those out! Also, you can keep up with new sources by following me on Etsy and my rug board on Pinterest.
I hope sharing how I find cheap(er) vintage area rugs for my home helped! I often get told that I have the best rugs and, honestly, I do have some great ones; but, as with most good things… it takes time to find them. I enjoy searching for antique rugs. I find sorting and scrolling through lots of rugs to find the needle in the haystack super fun. That may be weird for some, but, then again, maybe you're like me.
Anyways, let me know if this was helpful and if you've scored any great vintage rugs lately.
p.s. For all my rug lovers, I covered a bench with a vintage rug and also used framed rug fragments for unique art in my guest bedroom. SaveSave
SaveSaveSaveSave