Looking for affordable vintage rugs? I've been buying cheap rugs online for years now and am sharing some sources!
For many years, I think I had a vintage rug shopping habit. I'll admit it. Although I wasn't buying rugs for spaces that we didn't need them for, I just kept browsing and buying.
Some people love to browse clothes, but me, I love to browse vintage Persian rugs online. Just give me all the old vintage rugs. =) Someone suggested that I should start a business on sourcing and selling used area rugs... that would be the dream, right?!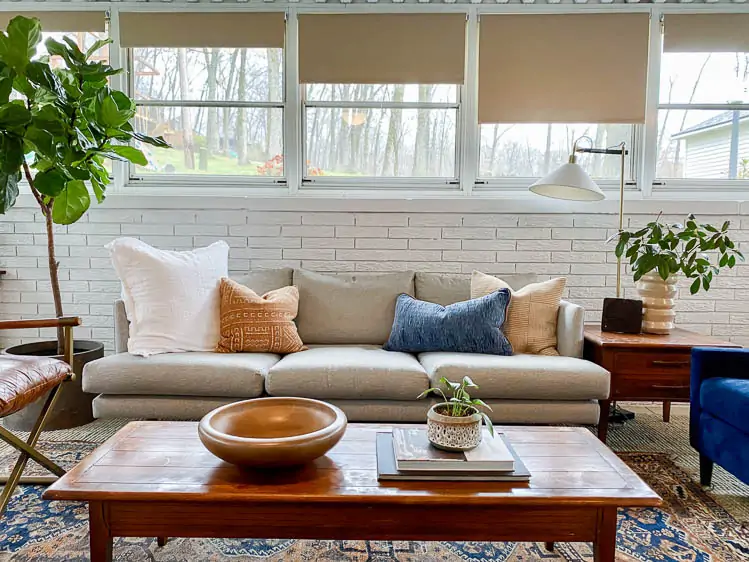 Anyways, after so many comments about where I got this rug or that one; I'm here today to spill the beans. Most of these rugs are vintage, which means that you aren't going to find one that's the exact same. But, I'm sharing my sources for good rugs on eBay, Etsy and more.
*Affiliate links below. It doesn't cost you anything to click over to see what I love or where I bought it. I do get a small commission if you decide to buy. Thanks for supporting this blog. Click to read my disclosure policy.
Finding Vintage Area Rugs
First off, let me say that there are tons of amazing, well-curated stores that sell vintage rugs. Lots and lots of terrific small shops have an amazingly well-curated selection. Major props to them for that. Here's the deal. It takes a lot of time and effort to source amazing used rugs.
Sometimes though, I can't afford rugs (which are already expensive) that are marked-up because of the curation and time to have them cleaned, etc. With a bit of digging yourself (and cleaning yourself), you can find cheap rugs online for a great price. If you don't have the time to do your own digging, there are a BUNCH of small shops on Instagram that will do it for you.
Where to Buy Affordable Vintage Rugs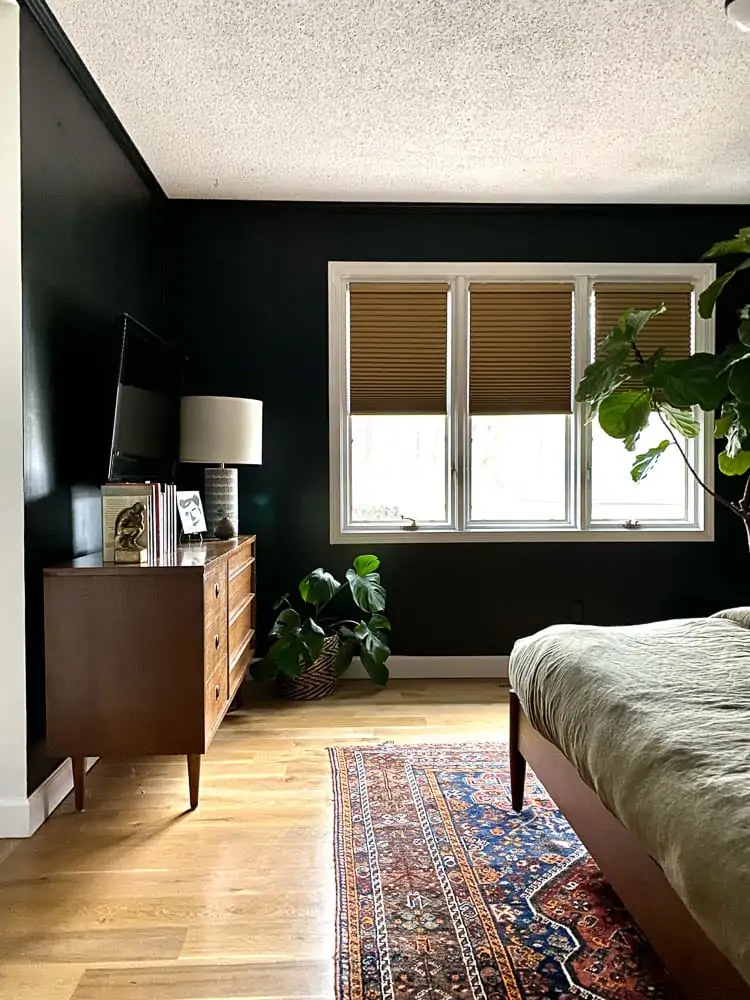 My first source is an eBay rug seller and it's rugemporium240 on eBay. This store starts almost all of their listings at $0.99. The selection of vintage rugs is amazing and, depending on size/color, you can walk away with vintage area rugs for cheap. I've bought a few different rugs from this eBay seller and have been pleased.
**Edited 01/13/2021 to add: a few commenters have said that they have had major problems with this seller. Check the blog comments below before buying.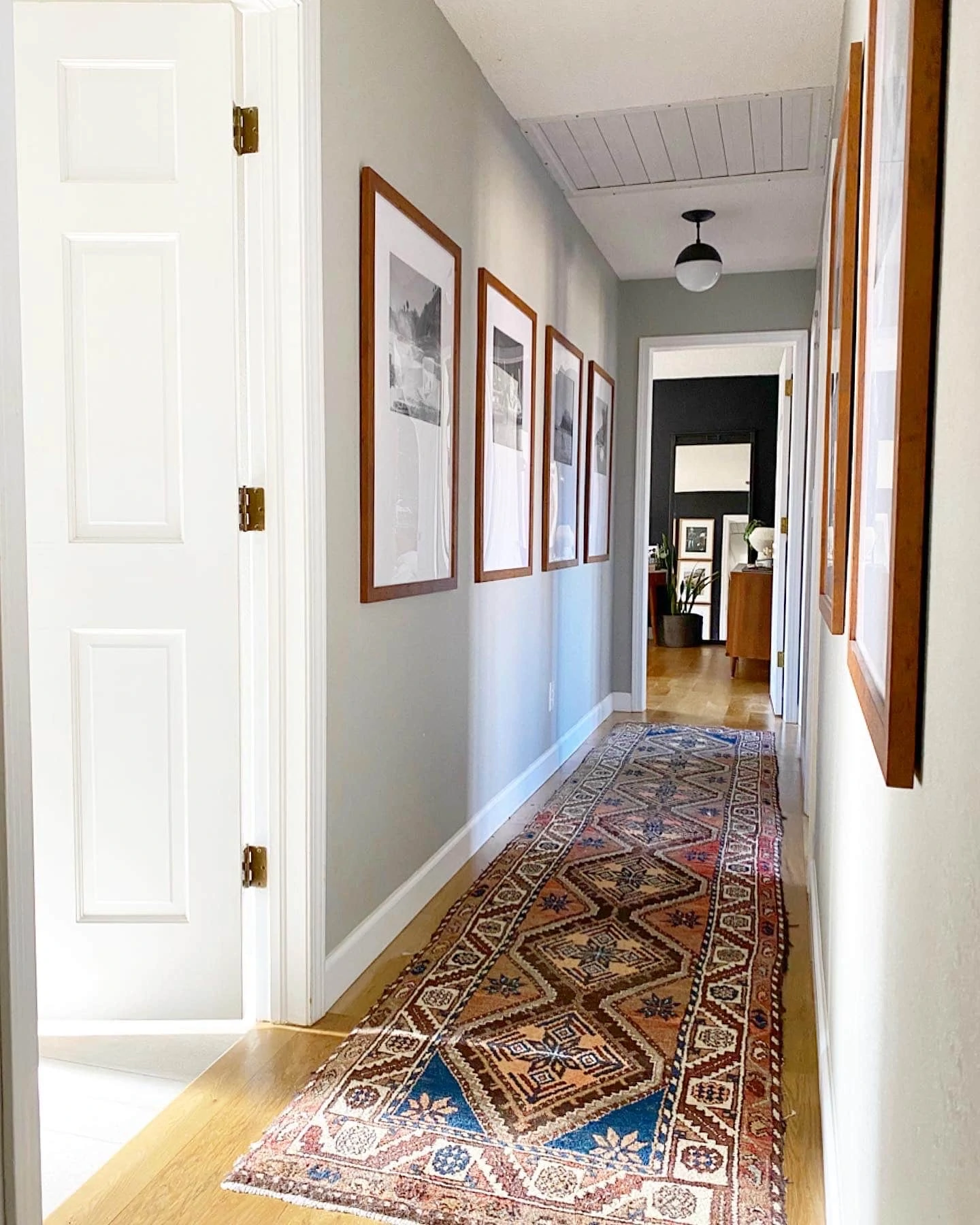 Another eBay rug seller that I like is qualityforless$$2004. I've purchased two vintage rugs from that shop and have liked both of them. I will say that this store curates used rugs that are brighter or more saturated. Not a negative, at all, but just something to think about as you are searching for the perfect vintage Persian rug for yourself. One thing about this store is that almost all of the rugs ship for free and they have a return policy of 30 days (you pay shipping back to them).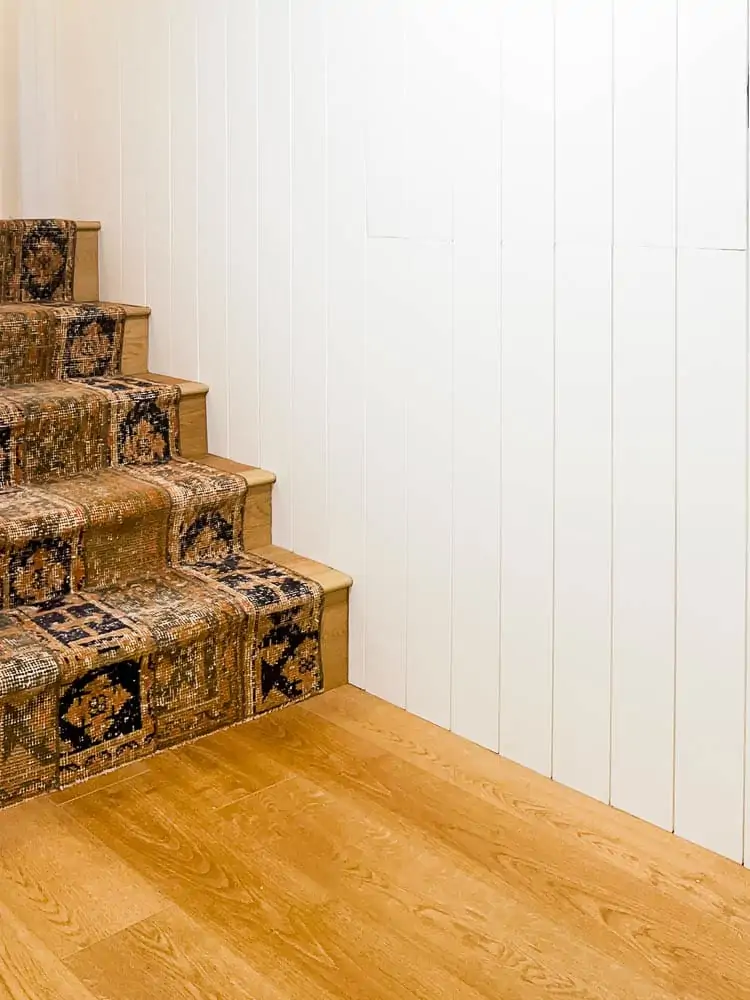 While searching for the dining room rug, I came across rug source (another eBay store). This store isn't as affordable as the first two, BUT you can find inexpensive rugs that are good deals. They have a large collection of used rugs - both runners and vintage area rugs - which is nice.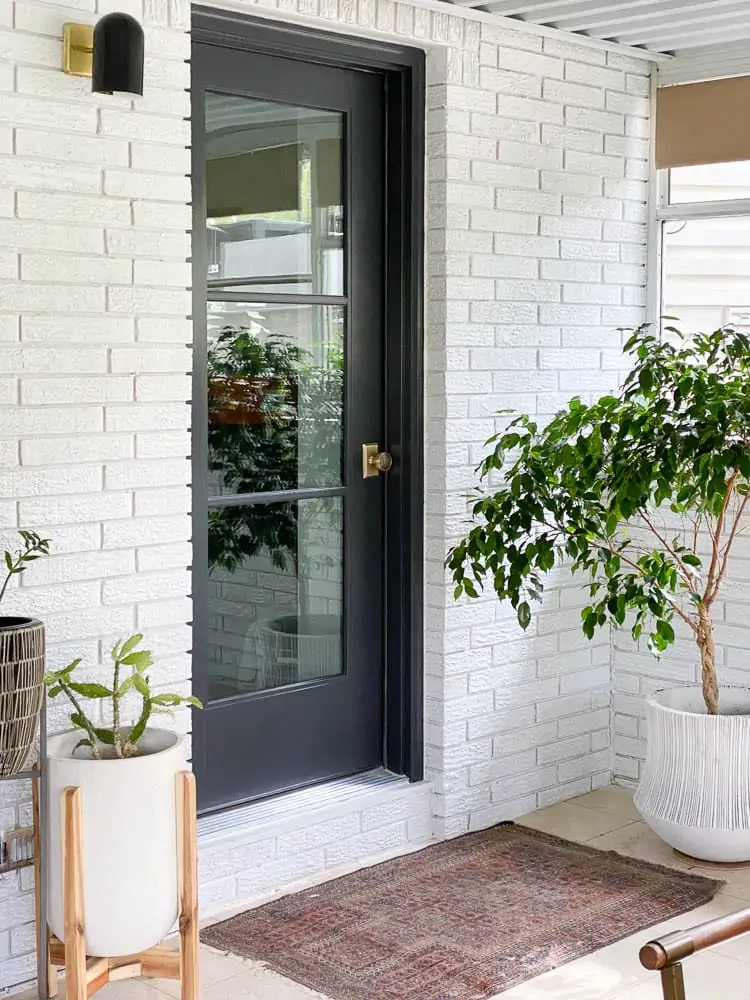 If you have more money than time, then here are a few more used rug shops that you should check out.
More Vintage Rug Sources
I love to browse the collections of the four above, but just realize that you are paying someone to curate that selection for you. I wouldn't classify those as affordable vintage rugs, but they have a really great selection of rugs.
I couldn't help myself from rounding up my favorite vintage rugs that I've found recently.
Shop Vintage Rugs Online

Lastly, if you find an amazing source - please share it! I'd love to add to my list.
p.s. I've gotten so many questions about where to find vintage rugs, that I just wrote another blog post on exactly how I search for them. Check out Cheap Vintage Rugs for more information! There's a step-by-step guide for searching eBay and Etsy! Plus, hear more details on rug buying and sizing on an episode of the Your Home Story podcast!
SaveSave