On the Your Home Story Podcast today, we are talking all about whether you should DIY or Hire Out Kitchen Open Shelving. There are tons of different styles of open shelving and we are breaking down the types, including floating kitchen shelves and open shelving held by brackets. Hear our thoughts on all the different types and more today in the show.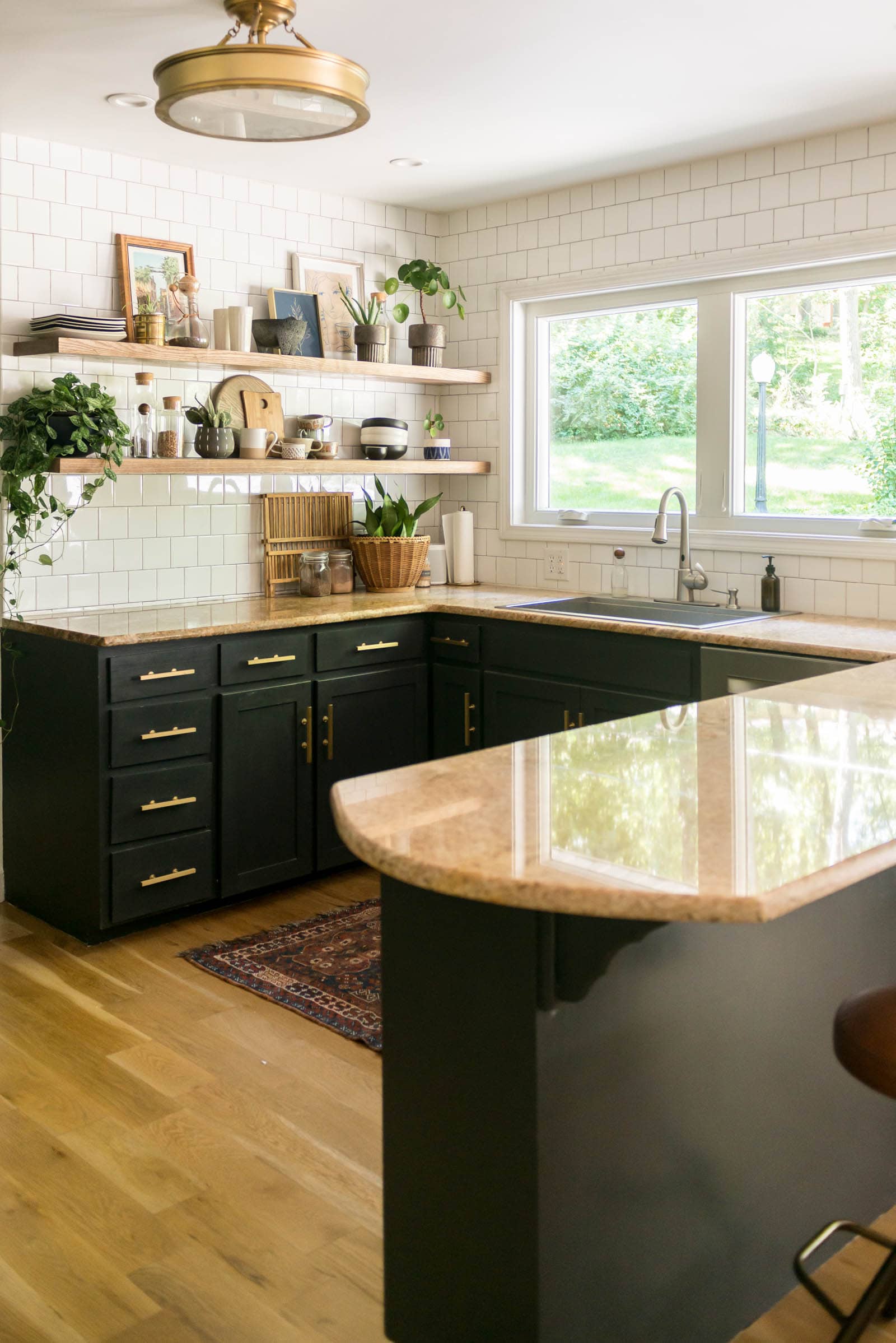 Listen below or find us on your favorite podcast app: iTunes, Stitcher, GooglePlay and Overcast.
DIY or Hire Out : Kitchen Open Shelving
Open shelving is all the rage and for good reason. Suzannah and I have both done open shelves in our kitchens. Heck, I even have a whole open shelving guide to walk you through the process. But we are taking it much deeper on this episode of the Your Home Story podcast. We are talking about how kitchen open shelving can be made of wood, metal, or glass and can be floating or mounted with basic or beautiful brackets. There are several kinds you can DIY, and some to consider ordering or getting custom.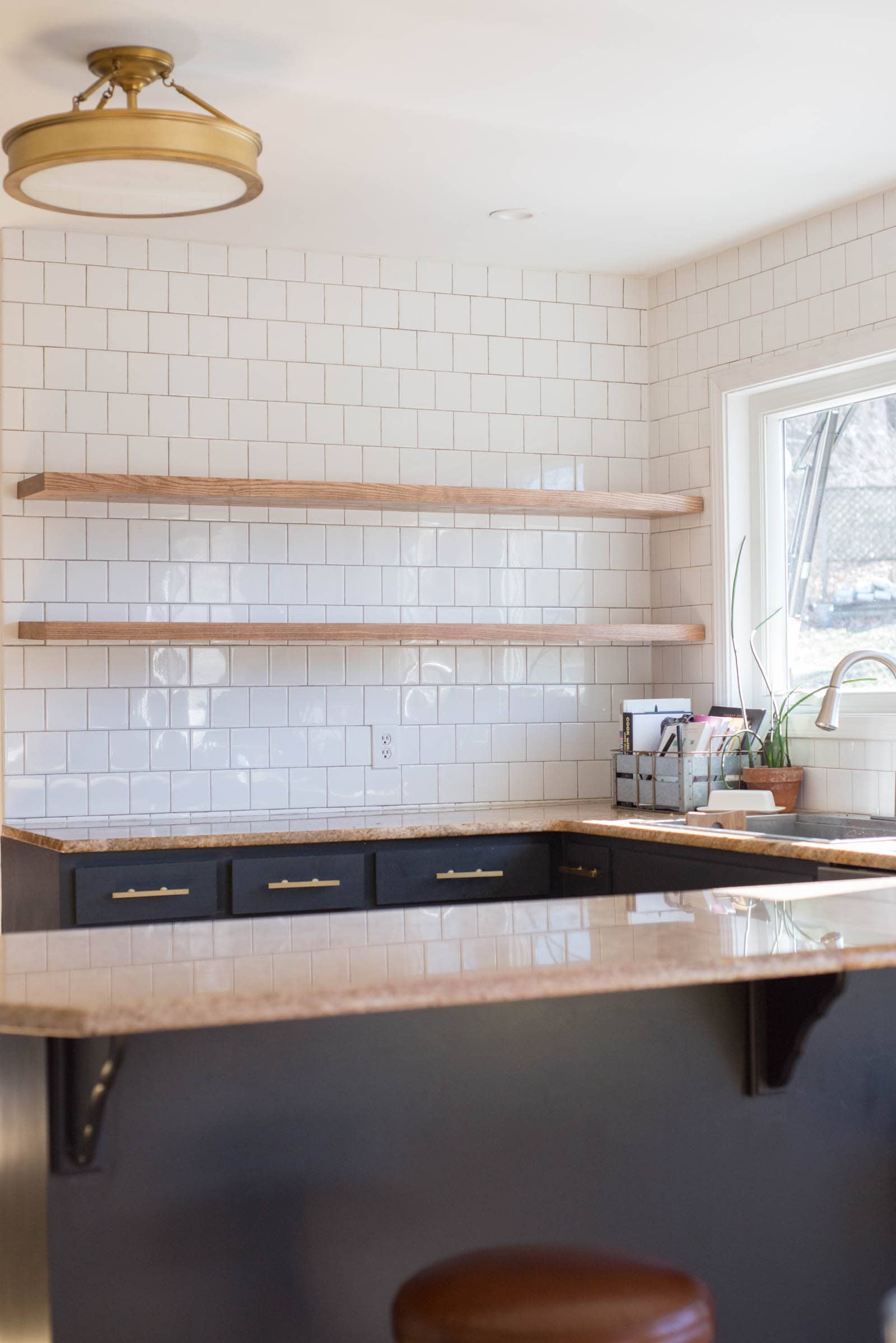 Links we chatted about:
My

sturdy tote bag

that I'm in love with. I bought a second one because I love it so much. I've been mainly using it for groceries but have also used it for pool days and going to the lake.

Magnolia's

technical guide for open shelving

Pre-fab metal shelving unit

Suzannah's tutorial for

how to install open shelves (over tile, even)

Beautiful

custom-made metal shelves
Have you tried any of these treatments? If so, we'd love to see them! Tag #shareyourhomestories on Instagram and we'll share our favorites!
You can find us on our blogs or connect with each of us on Instagram:
Remember to #shareyourhomestories for a chance to be featured!