Did you guys have a good weekend? We accomplished quite a bit, but still managed to have some down time. Those types of weekends are always the best. We've had a bit of a tree saga going on over here the last four months and yesterday, after spending close to $600, we finally feel good about our extremely largely white oak in the backyard. I won't get in to the nitty gritty, but we had climbers go all the way to the top and trim and give us a threat assessment. What was a threat of 6 (out of 10 – being negative), is now a 4. They took all the dead limbs out and we can just put it behind us.
Can you believe they just climb with ropes and harnesses on? Crazy beans.
I can foresee a project coming out of this guy.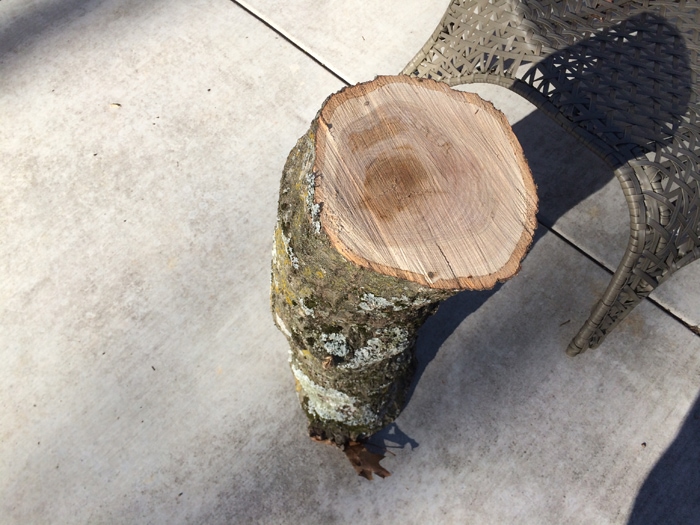 Yesterday, we finally got our butt in gear and cleaned the garage. Well, cleaned it enough so that we can park both cars in it again. Piles of old project stuff and junk were everywhere. It's always crazy how fast that kind of stuff builds up.
Oh, and I got a recommendation for a bright white paint from Julia at Cuckoo 4 Design, so I picked that up at Lowes. Umm, amazing. Love it. Might have to repaint two or three different rooms.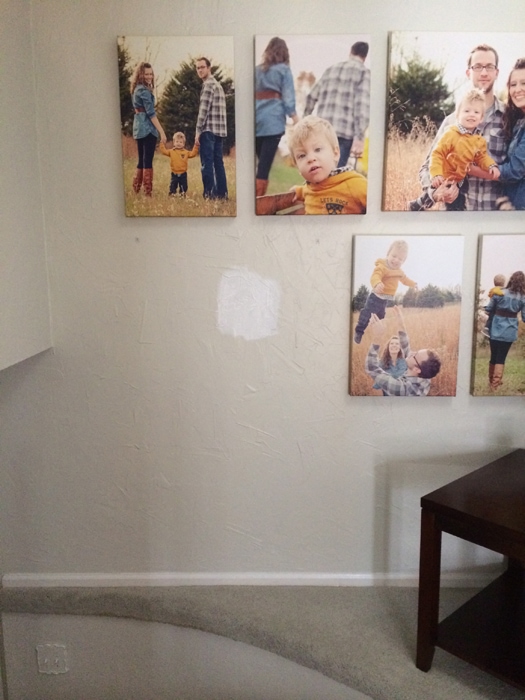 Oh, and besides all the house stuff, we worked on the blog interface just a bit. The right side bar is soooo much cleaner now. Plus, I was able to get some Pinterest pins on the side, which I like. We are working on a clickable map for the travel page, so I'll let you know when we get that up.
One more thing, I made this little graphic for our paint colors. We needed a list for ourselves, so I just decided to make it pretty. Pretty is always better. =)