Do you remember my "30 Before I'm 30" list from last month? If not, I'll remind you. One of the things that I wanted to accomplish was to make a cleaning schedule and stick to it. Well, I'm going to cross that off the list! I made a cleaning schedule a few weeks ago, tweaked it a bit here and there, but am consistently trying to stay on top of it. By no means am I hitting everything on the list for the week, but it has allowed me to be more in a groove.
I made my list and then found this free printable. I inputted my cleaning items on the printable and then I printed it out. Easy peasy!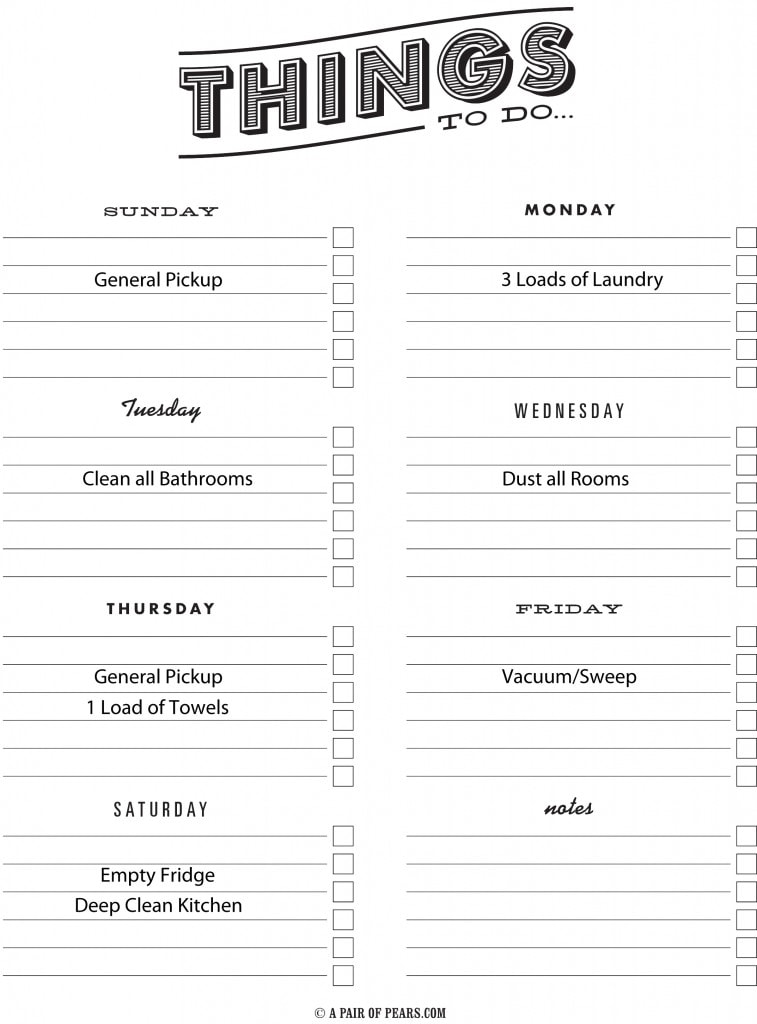 Free Printable via A Pair of Pears
*Please pin from the original site of the printable!
Having a daily "chore" item has definitely kept me more on target with cleaning. I would probably say that our house is more cluttered with stuff right now (because I'm cleaning more regularly but not picking up as much), but is definitely more clean that it has been. Does that make sense? lol.
I also have found an easier way to keep the shower clean, so I thought I would share.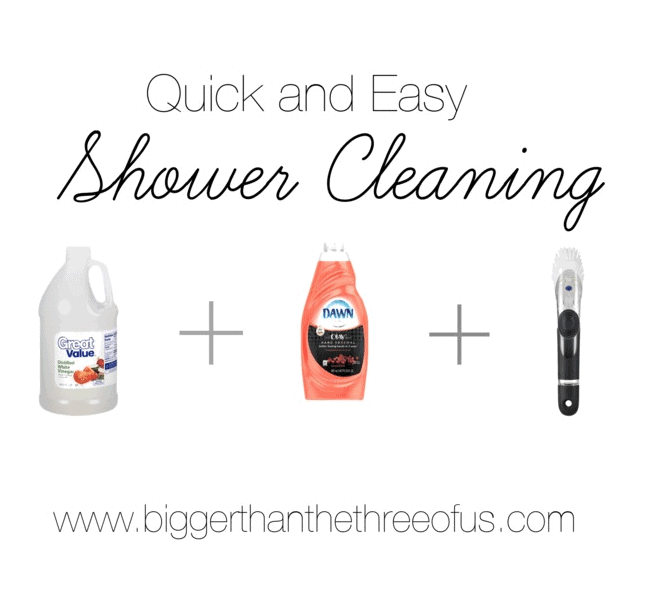 I bought a little scrubby that you can fill and I filled it with vinegar and dish soap. Every other day or so, I just spend thirty seconds and clean a part of the shower. Right now I'm trying a 50/50 mix but it should probably have a little more dish soap. It works and is so fast! I'm all about fast and easy!