Today I'm excited to say that we've made a few steps in the kitchen. As much as I would love to not post about the kitchen and then have one giant reveal in, say, 2 months... that just isn't going to happen. We are slow-movers, but sometimes there are positives to being slow (more on that in a bit!).
The last time I talked about the kitchen and what I wanted to do with the cabinets, it looked like this: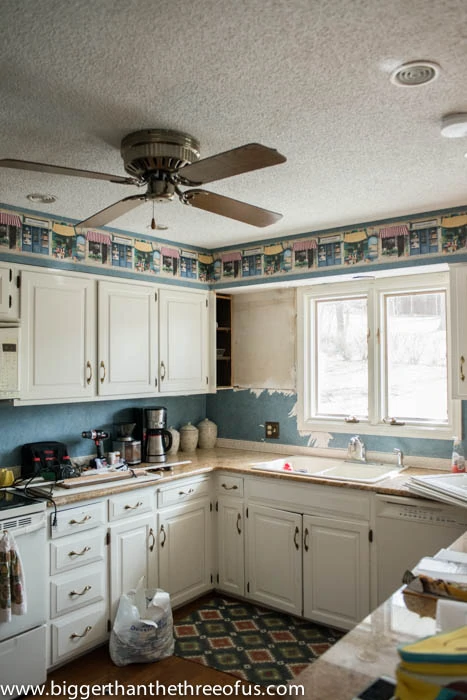 You might have caught a glimpse of the cabinet removal in the post about the popcorn ceiling patching, but I wanted to share more.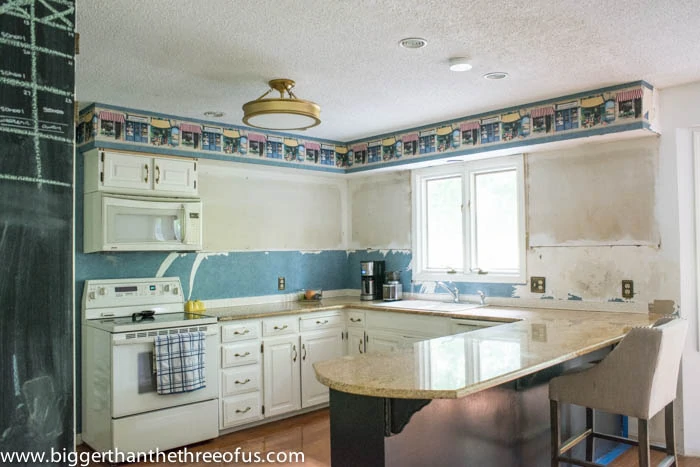 We removed all the uppers around the main part of the kitchen minus the set above the stove. We have lived without the upper cabinets for two months now, so I know we will do fine without them. The plan is still to put up open shelving, but I wanted to live with minimal cabinets for awhile to make sure that we could do just open shelving. Its a go, so we will be working on the next phase of the kitchen soon!
As you can see, we also painted the island dark. Unfortunately, I used high gloss (note to self - not only check the color on the lid but also the sheen!) and will have to sand and repaint. But, I love the color! Eventually, the rest of the bottom cabinets will be painted the same color, but again, I wanted to test out the waters to make sure that I liked it. We plan on ordering new cabinet fronts and, once we do that, I will start painting the bottoms.
It's come a long ways from this picture: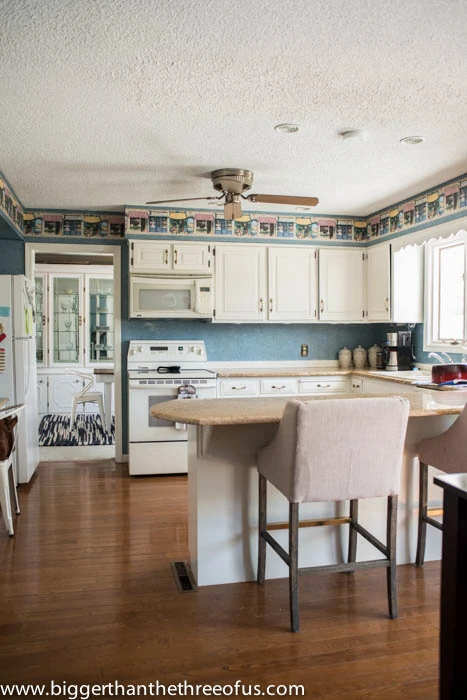 The funny thing is that it definitely has gotten uglier, but we are making strides to make it our own.
Hope you all have a great weekend! We have friends coming in today, so I'm saying sayonara till next week!