We finished our chalkboard wall last week. I love it! I thought it would be pretty easy to have cute sayings (with cute handwriting) and that is just not the case. I tried for 30 min or so to get something cute up for Greyson's First Day of MDO. Luke had to take over and he had problems as well. Oh well, maybe with practice we will get better?
Before: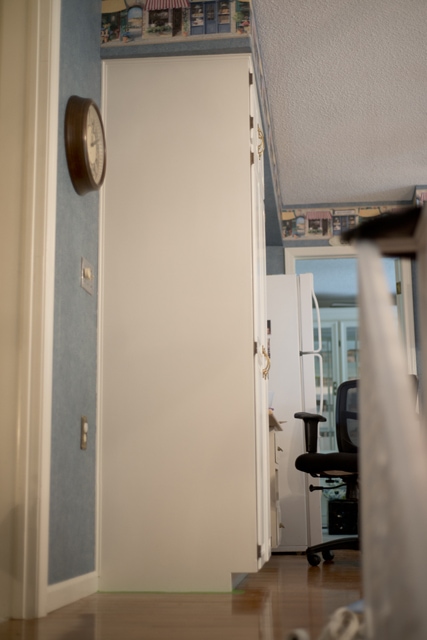 I washed the walls and then lightly sanded them. We applied one coat of Latex Multi-Purpose Primer and then two thin coats of Chalkboard Paint.
After:
The "Do Good Things" is our mantra around the house lately. =) It is helping Greyson understand what can be a good thing and a bad thing.