If you've followed me for very long then you know that I have an obsession with all things West Elm. They do everything right. Their furniture, accessories, linens, etc., are all just so me. I stalk the clearance section quite frequently. Well, I was on there a while ago and noticed sets of four cloth napkins for super cheap. Like, $7.99-$9.99 for a set (of 4) with free shipping. I bought two sets and decided to Make Pillows Out of Napkins.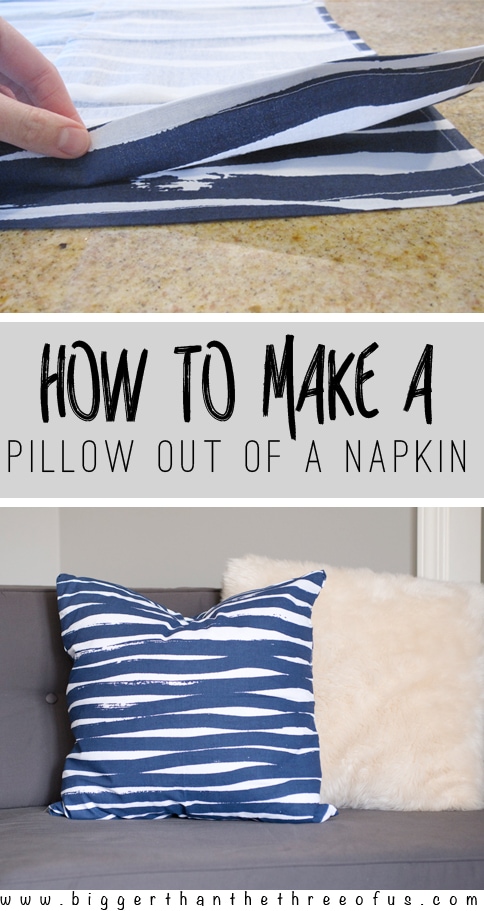 Let me let you in on something, I'm a total beginner when it comes to sewing. This project was super easy and great for a beginner.
Turn the napkins so that the outside of each napkin are facing each other. Like so...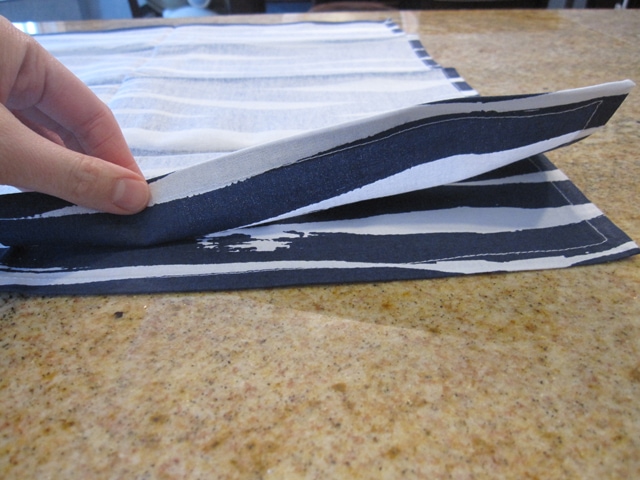 Pin together on three sides. Sew around those three sides.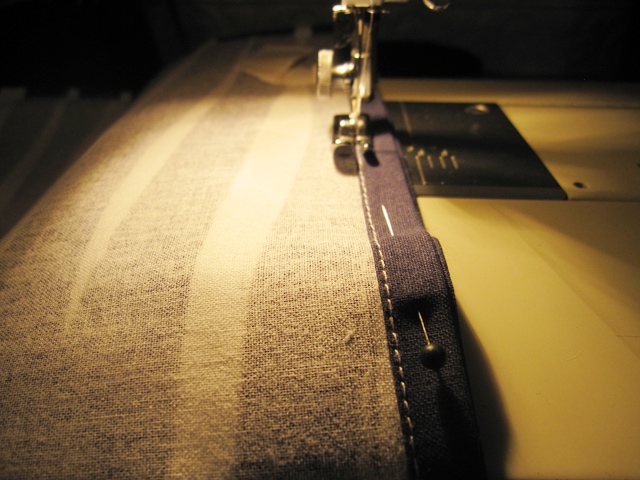 Turn pillow inside out and stuff with insert.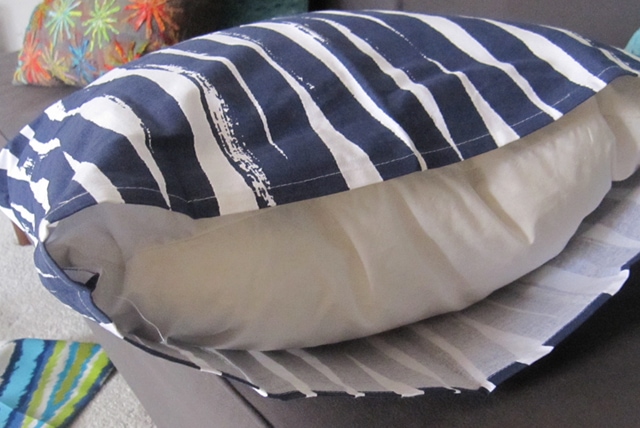 Fold seam under and pin together the last side.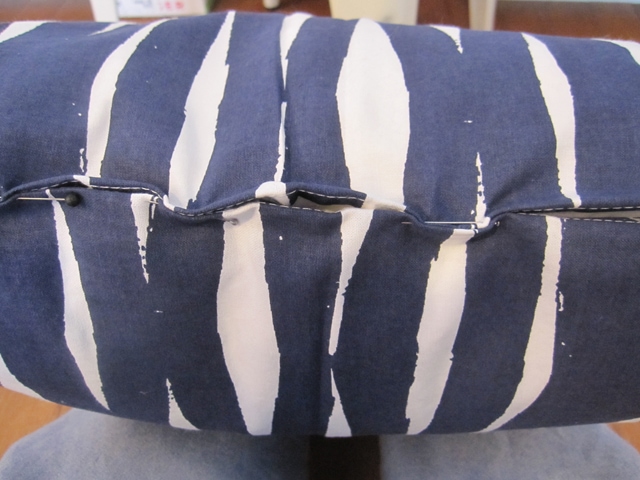 Hand-stitch the side closed. See below...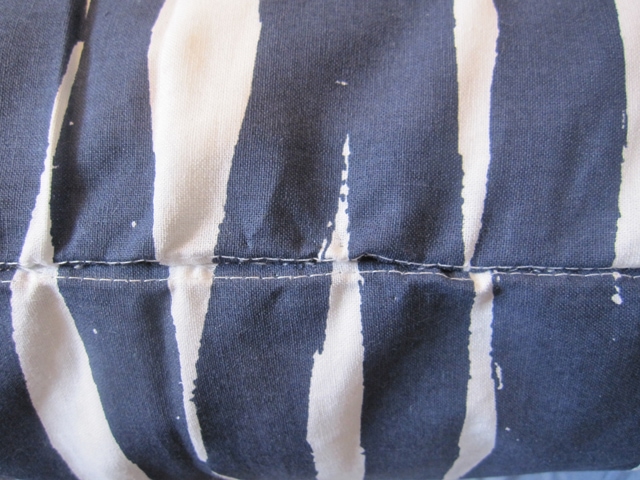 My sewing (machine and hand-stitching) are not perfect. Far from it, actually. But overall, the pillows look great. I had the inserts, so four pillows cost me just under $20 which is a steal.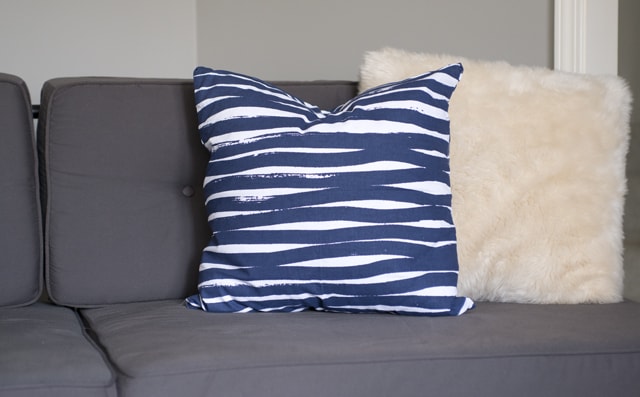 Would you make pillows out of napkins?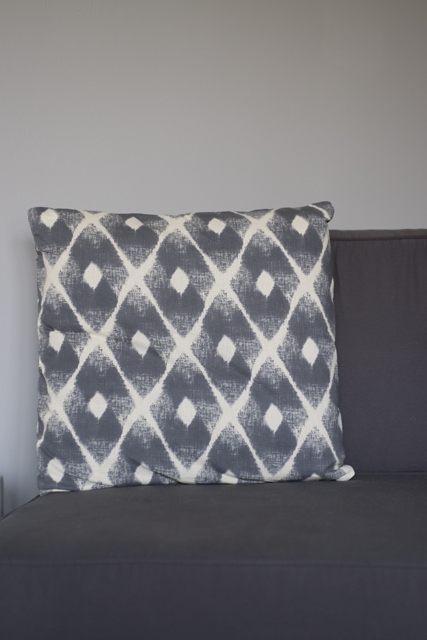 Pin for Later: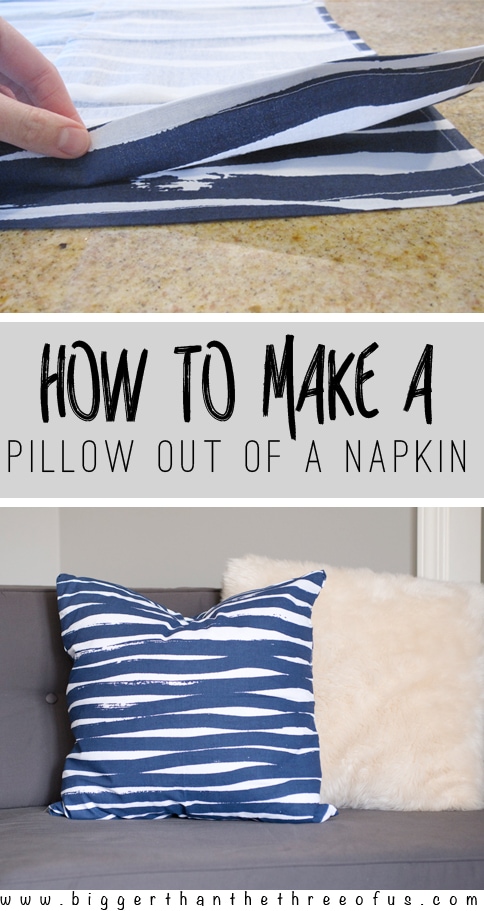 *Affiliate links below. Click to read my disclosure policy.