This high-energy, fun episode will get you inspired for updating your family's bonus spaces! A "bonus room" is a multi-purpose space that can be used as a family room, sewing or hobby room, game room, home cinema, office, or den. They can be super functional or catch-all, to the point of not matching the rest of your home's style. But we have tips that you need to hear.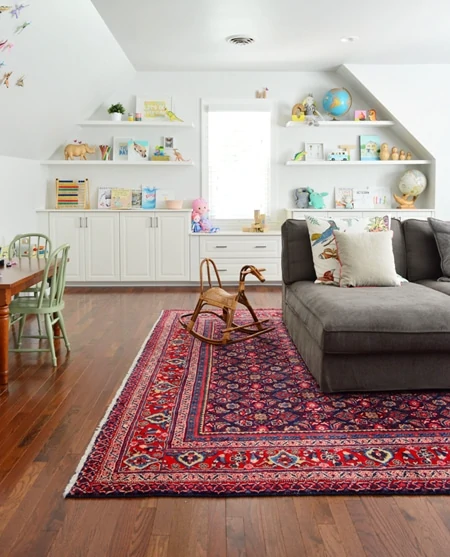 Listen below or find us on your favorite podcast app: iTunes, Stitcher, GooglePlay and Overcast.
Design, Make and Live : Bonus Rooms
Hear about our bonus room experience, what's worked well (and what has us feeling embarrassed!). You can see Suzannah's in her townhouse tour. We talk about bigger projects for adding character and function, plus simple decor updates you may not have thought of.
Rooms and links we covered:
You can find us on our blogs or connect with each of us on Instagram:
Join our Facebook group here to connect with other listeners.