How was your weekend? I hope good! We had a pretty standard one, but with less DIY home stuff than usual. I've been feeling  like we have done less home remodel stuff than usual but that was not echoed by my husband. So, we came together a bit on home remodeling/decorating/projects and now have a better grasp on where each other stands.
Anyways, last week, I got crazy and took down three sets of kitchen cabinets (the uppers). I texted Luke a picture to prepare him before he got home. =) Good thing, I'm married to a laid-back guy. I reorgranized the cabinets (because we have less of them now) to make sure that I could do without the extra storage. It's all good in the storage department. Other than that, I have been steadily working on removing the wallpaper. It's a huge mess in there. I'm not gonna lie... it's a bit depressing. Wallpaper removal is sooooo slow! So, I don't have pictures to show you today, because seriously, do you really want to see a disaster zone? But, I do want to share our plan with you.
The whole point of the kitchen 'remodel' was to open up the doorway to the dining room so that we could have a little bit more of an open concept. We didn't plan on doing a 'remodel' at this time, because of money, but one thing lead to another and here we are.
If you remember, this is the doorway that we want to open up: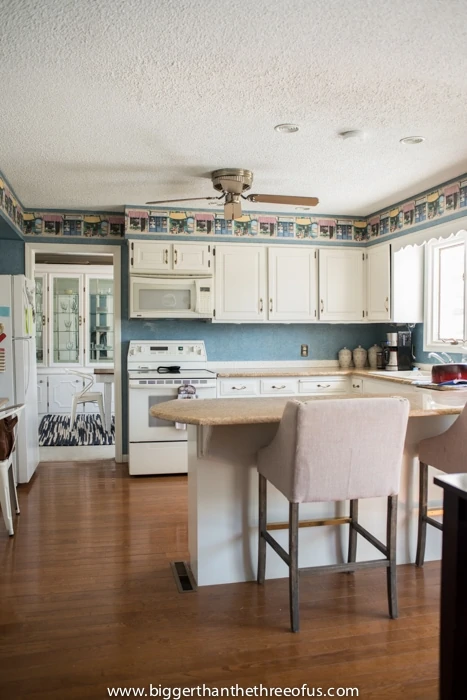 We plan on opening it up about three more feet. We are doing this by moving the stove and microwave to the left (not pictured above).
The opening should look closer to this one: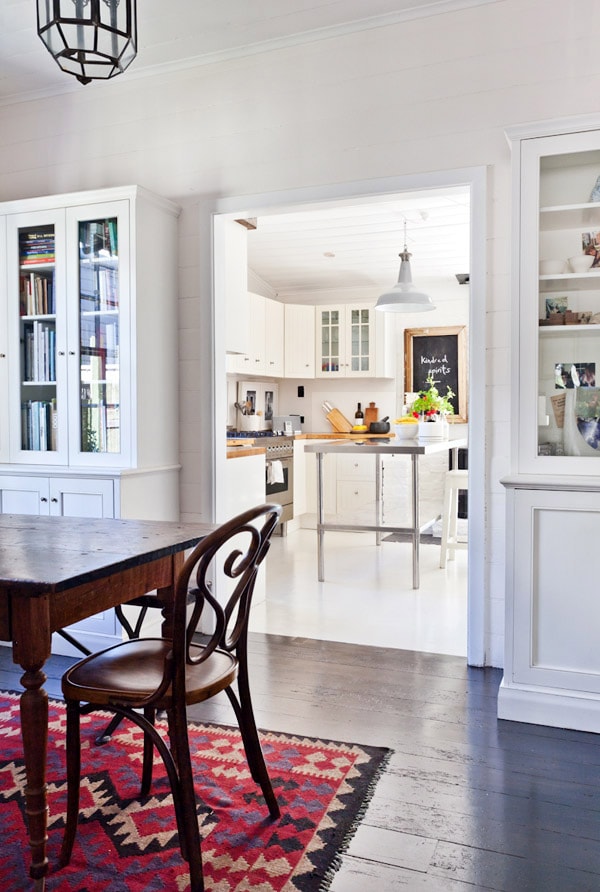 via Design Files
We don't plan on having a door frame on ours. I want to have a drywall frame (we have one in our master bedroom and really like it).
Open shelving and subway tile are definitely a must. I really like how the raw wood in this picture looks: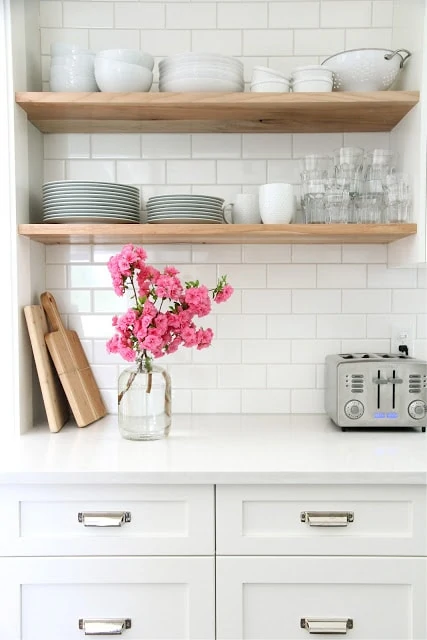 via dougelissa
Apparently, I haven't gotten this light out of my head.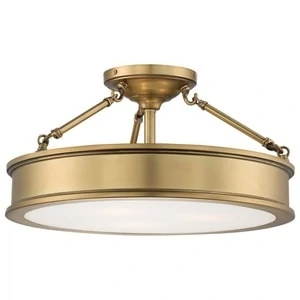 If you remember, it was one of my possible lights for the living room. Ultimately we decided on another, but I still love this one. I'm thinking it would be a good replacement for the fan which is in the center of the kitchen work area.
We will probably go with brass knobs/handles. We have brass hinges right now, so it would definitely save us money by being able to keep the hinges.
Other than that, I know I want white walls and some type of light accent wall. I'm thinking a hand-drawn, very small herringbone would look good.
I'll update you with pictures once the wallpaper is completely gone. I'm hoping to have that done by the end of the week.
On to other news, I'm participating in the Spring Parade of Homes. I'm excited!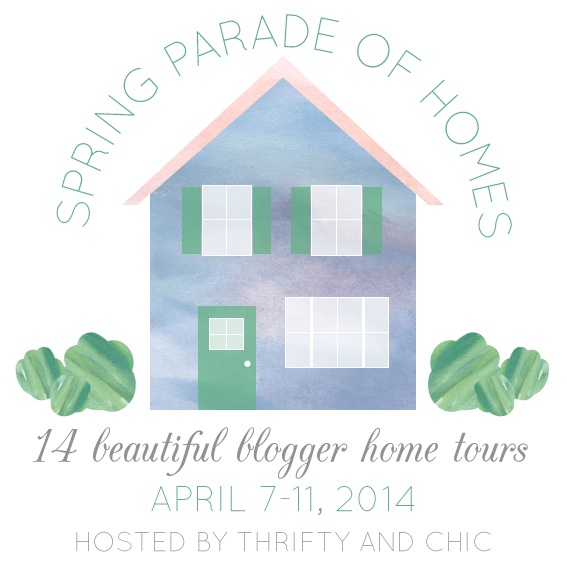 My tour isn't up until Wednesday, but you should definitely check out today's and tomorrow's features.

Monday
Thrifty and Chic / Lovely Etc./ Making Home Base

Tuesday
The Happy Housie / House by Hoff / The Blissful Bee